God is concerned about our health as He is concerned about our spiritual growth. After all, we cannot fully serve God with all our hearts, souls, and minds if our physical bodies are failing (Deuteronomy 11:13). Yet, if we want to give God our best, this then means we are to include everything that is within us, including our bodies. Aside from cautiously taking care of our spiritual and mental wellness, we can also submit to God all aspects of our health. Do not neglect the truth that God is in control of the smallest part of your organs as He is in control of the largest galaxy in the universe. Entrust to God your body, mind, and soul with these 20 prayers for health and wholeness. 
Prayers for Good Health and Wellness
God doesn't want us to just exist. He desires that we have an abundant life. John 10:10 tells us that Jesus has come that we may have life and that we may have it abundantly. When we walk with God, our lives with Christ is filled with forgiveness, love, and guidance. This profusion includes our health, wellness, and whole being. He wants us to enjoy the life He has given us.
A cheerful heart is when you are ready to greet others with open arms and give an encouraging word with enthusiasm. It is found to be a healing act, exactly like the medicine we take for a cold. Ask God to bless your health with these prayers for health and wellness:
Almighty God, You are my creator, my healer, and my provider. May you restore my body with the strength and health that I need. Please make me physically fit that I may dwell in your house and serve you for the rest of my life. I am praying that you'll grant me good health and complete wellness. I entrust to you my entire body and life. In Jesus' Name, I pray. Amen.
– Unknown
Lord, lift me up for Your blessings today. I pray that you will anoint me with strength and self-care today, tomorrow, and always; that You will grace me with patience and wisdom. I pray that You will encourage me throughout the day to take the correct steps to walk proudly and behave well. In Your name, I pray all these things, Amen.
— Unknown
Prayers for Wholeness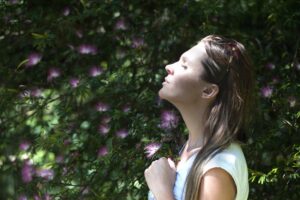 God's creation of each person with intricate functional parts. The way God weaved each organ and system of our body is stunning. Each organ in our bodies has a very important purpose in our entire physical figure. This importance is also the same as our physical, mental, emotional, and spiritual state. These aspects composed our wholeness and complete well-being. God has installed every aspect of working harmoniously with each other. Our entire body will not be able to function well if it is suffering from any pain emotionally, mentally, and spiritually. As God's masterpieces, we can ask God to restore the wholeness He created us for.
The bible tells us to take care of our physical bodies because that's where the Holy Spirit resides. These prayers for health and wholeness may help you start asking God for it. 
Lord of Heaven, I rest underneath your mighty wings of love. I dwell within your gentle heart. I know there is healing in your touch. Through the sufferings of Christ, I can ask for restoration And trust in your goodness. You are my Lord, my savior, my healer and my friend. I dwell within your gentle embrace. Amen.
— Unknown
Prayers for Health and Strength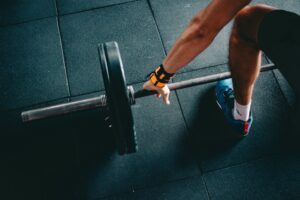 The average American adult works for 44 hours a week and 8.8 hours a day. Several workers would actually say that they were working for 50 hours a week. Many of us are so absorbed with work that we often forget about the importance of staying physically fit. Giving significance to our health is usually realized when we are already aching with physical illness.
Prayer remains to be the best weapon to overcome anything an everything the world may throw at us. These include exhaustion, tiredness, physical fatigue, and diseases. There is nothing God cannot do. Let us pray for God to sustain us with strength when we need it. May we continuously ask God for the security of our bodies and mind with these prayers for health and strength.
Holy Spirit, drive away from me all forms of sickness and disease. restore strength to my body and joy to my spirit, so that in my renewed health, I may bless and serve you, now and forevermore. Amen.
—  Author Unknown
Prayers for Illness and Healing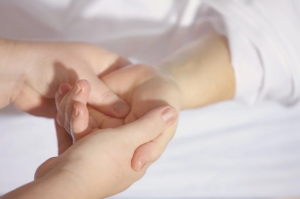 During the ministry of Jesus, he performed numerous miracles including healing. He healed the blind, deaf, mute and other illnesses. As long as people came to Him for healing and had belief and faith in Him, they were healed. They didn't have to talk to Him or ask; just believe and have faith. A biblical example of belief and faith is in Mark 5:21 – 43. A father who believed Jesus could heal his daughter and a woman believed just a touch of Jesus' clothes could heal her. 
What they have in common was faith. They believed that Jesus could heal, and they were right. Jesus not only proved that he can heal the sick, but also raise dead to life. What then can He not do when we come before Him in faith. Certainly, all things are possible with God.
Whatever healing you may need, pray with faith as you go to God. Complete healing may not be immediate, but with constant faith and prayers, you will see God's healing. Here are prayers for health and healing to help you begin:
Almighty and immortal God, the giver of life and health, hear our prayer for your servant. Bless him and those who serve him with your healing gifts, and as it pleases you, restore to him with good health of body and of mind, that he may give thanks to you in your holy Church; through Jesus Christ our Lord. Amen.
— Gregorian Sacramentary
O God, you are the author of love, and you love pure peace and affection. Heal the diseases of all Christians who are sick, and in your great mercy set free all who are terrified by fears, afflicted by poverty, weary with trouble, worn down by illness, burdened with punishment, and all prisoners and wanderers. Show them your compassion daily, lift them up, correct them, and protect them.
— Gallican Sacramentary, Ancient Collects
O Christ our Lord, Physician of salvation, grant all who are sick the aid of heavenly healing. Look on all faithful people who are sick and who love to call on your name, take their souls into your keeping, and deliver them from all sickness and infirmity; through Jesus Christ. Amen.
—Mozarabic Liturgy
Gracious Father, all health and healing are gifts from your hand. We pray for N, give his doctors and nurses the wisdom and skill as they work for his healing. While he waits and faces the unknown, calm all doubts and fears with the Word of your promise that nothing can separate us from your love that is ours in Christ Jesus. Speed N's healing if it is your will, and give him an extra measure of patience as he waits for you to work all these things for his good; through Jesus Christ, our Lord. Amen.
— Paul C. Stratman