For years, Mother's Day has always been celebrated. It is a day to thank and appreciate them for being there with open arms for us all the time. Of course, though mothers are not perfect, they certainly are the perfect figures of selfless love and undying compassion. Even in the Bible, mothers play a massive role in the lives of everyone. Mother's Day is the day we celebrate the motherhood of the women in our lives who loves us without a single question. For all they have done for us, we have to celebrate their efforts and sacrifices in molding us into who we are today. To make this day even more amazing, use these words to accompany you in making your number one smile as you greet her a Happy Mother's Day card.
Mother's Day Card Messages
Happy Mother's day! You are one of God's greatest blessings to me and to the whole family. I'm afraid that "thank you" is an understatement for you've done so much for me to the point that "thank you" does not seem enough anymore. I hope you will always remember that the thought of you being happy and healthy is why I keep on thriving, I love you so much, and I wish you a happy Mother's day.
Happy Mother's Day to the best woman in my life! Mom, I cannot think of an exact word to use in describing how much I respect and adore you. You've made so many sacrifices without a single doubt, you always waited for me, and you always forgave my shortcomings. Thank you so much, I honestly think I don't deserve such a perfect mother like you. But, I celebrate every day that God gave me you. I love you, Mom!
Mom, it's crazy how fast time flies. I still remember playing toys with you and sleeping next to you. But, no matter how old I get, I will still cry and be upset if I don't have my Mommy when life hits me negatively. Even if I grow heaps of muscles in my body, I will still cry to you if I get wounded. Mom, thank you for being here with open arms for me. No matter what happens, please do not forget how much I love you and need you. Happy Mother's Day!
Mom, no matter how old I get, I will always be your baby. Happy Mother's Day mommy, I will forever be that person who cries when her mommy isn't around. And that's okay! I'm more than proud to say how much I need you in my life.
Mom, you're the best mother in the whole world. If others come to me to offer themselves as my mother, I would reject them all and run to you. To me, you are the only mother I want. I love you so much, Happy Mother's Day.
Hi Mom, I would like to thank my grandmother for giving birth to my mother. If you weren't my mother, I would not exist and if I did, I wouldn't be as healthy, happy, and loved as I am now. Mom, I know only half of the sacrifices you did for me. It aches my heart to think about you crying or in pain, I may never have the chance to go back to time and take all your pain. But, mom, I am here because of you and I promise to take care of you forever. Happy Mother's Day!
Dear Mom, there are many things I can't do and one of them is to not show you how much I appreciate you. Thank you for not leaving my side at times I left myself, you fed me delicious food and told me sweet words. Mom, the world may have very hurtful things to say about me but, none of that matters because I know that when I get home, you will see me as someone ten times better than I actually am. I love you Mom, Happy Mother's Day!
Mommy, First of all, thank you because I know how much you pray for me. I know this because whenever I need God, He heals me and reminds me of how I have a super awesome mother who worries about me 24/7! Please take care of yourself and don't worry about me, I'm strong because a strong woman raised me! May this day be as beautiful as you are!
To my best friend, my supporter, and my mother; You played every important role in my life and I am eternally thankful for that. Without hesitation, you spent your life watching me grow. I honestly find it hard to believe how selfless a person can be. Because of you, life is colorful and meaningful. Happy Mother's Day, mom. I wish you happiness and safety.
Mother, I hope you understand how much I am so thankful for God in making me become your daughter. It's a once in a lifetime blessing that I will forever cherish. Please live with me more and let's have fun. I am so happy to live in a lifetime with you as my mother. Thank you so, so, much.
From the yummy meals you cooked to the comforting words you said, I think I am growing up as a good person with a heart that belongs to God. The credit goes to you, you made me sleep and live in a family that loves and cherishes. I am who I am because you are a good mother. Happy Mother's Day to you!
Hey Mom, Happy Mother's Day to you! I have so many flaws yet you still insist on loving me every day. No one in this world can love me as much as you can, you are indeed a blessing from the Lord. I may have my limits but, I will give all that I can to make you even just as half as happy as to how you made me. I love you!
Mom, I would like to start off by saying sorry to any pain I inflict. Honestly, I admit I am very flawed. Nevertheless, you show compassion like no one. I cannot express just how thankful I am to you. Happy Mother's Day!
Mother, I'm sorry, I will not greet you. I will not greet you only on Mother's Day. No, we will make every day your day. I will forever celebrate the existence of your love. I love you so much.
Mom, whenever I am lost, your name is the first thing I hear. God reminds me of your smile because He knows the comfort you give me whenever I feel like nothing. Thank you for loving me despite the burdens I caused you. Mom, you are my comforter. I love you so, so much.
Mother, I wish to be your "baby" forever. Life is so much easier with you. Now that I'm older, I know I cannot be a baby for long. But mom, this grown adult will do everything just to make you happy. As you never left me when I had nothing, I will continue to never leave you too, even if it takes up everything. I love you so much, Mom.
Dear mom, thank you for building me. If it weren't for you, I would have never been able to experience how beautiful life is. Has anyone ever told you that you not only saved a life but, became the reason for it? If not, well, this is what I'm telling you today. Thank you for my life, Mom.
When nothing feels alright, you are always there. Mom, thank you so much for being my number one fan in an empty crowd. Do know that your child adores you with all his/her heart. I love you, Mommy.
To my mother, this is the day to celebrate every great mother in this world. But, to me, I think you deserve appreciation and celebration every day for the selfless love you constantly and consistently showered me with. I love you so much. May this day be extra special for my extra special woman!
Mom, thank you for smiling at me when I am smiling, thank you for feeding me when I am hungry and for loving me even if I have nothing to give back. I know nothing can ever repay the kind of love you have for me but, mom, I promise you with all I have, that I will always be your child who loves you and prays to God for your wellness. Have a great day, Mom!
Mommy, I love you so much. When the time comes and you can no longer remember me with your old age and when your back starts to hurt like no other, do expect that I will always be there. No questions asked; I will be here for you since you were there for me. Mom, I cannot word how much I am so happy to have you as my mother. Happy Mother's Day!
Dear Mom, I don't know what I did to deserve you. You are kind, sweet, and forgiving. I think I can never be as selfless as you. Mom, do not be afraid of anything now. I am strong because of you. I can face the world with God in my heart as you instructed me. So, stop worrying, for I will always take care of you as you age. Happy Mother's Day.
Mom, I'm sorry for the times I let you down. It hurts me to think that I could ever hurt the only woman who can love me without any conditions. I love you so much, thank you for your neverending love. If it weren't for you, I would be on the wrong path. I honor you, Mom, I cherish every moment I have with you.
Mom, to me, you are becoming more and more beautiful as you age. Do not worry about your wrinkles; you are like wine, you grow better as you gain age. To the most beautiful woman in my life, Happy Mother's Day!
Mommy, thank you for everything. I honestly don't know where I'd be if it weren't for you. I wish to celebrate this day with you and I wish to spend my life like you. Happy Mother's Day!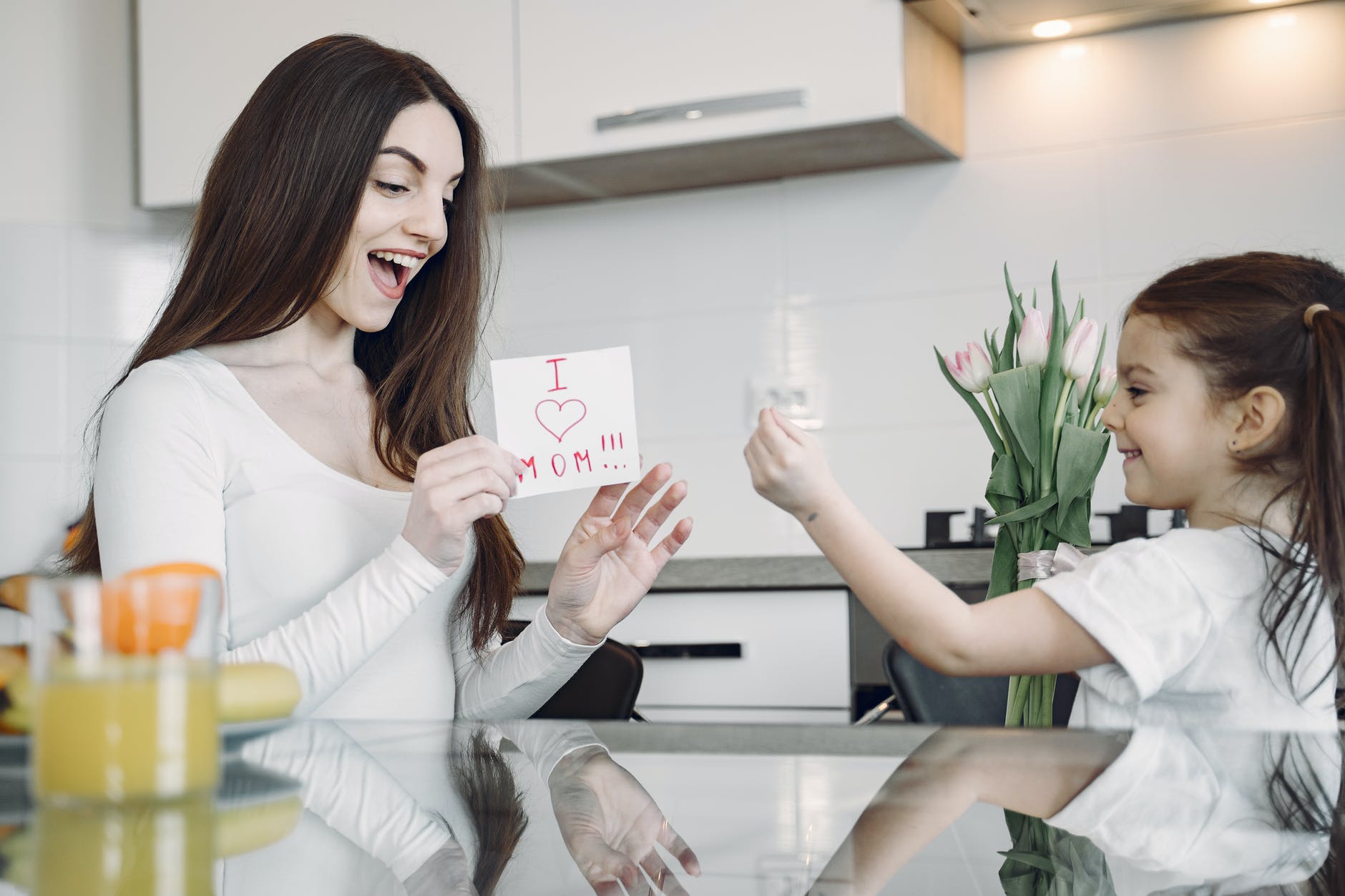 Mother's Day Card Poems
The beauty of poetry is warm and sentimental; it can express words that cannot be expressed in a single word or sentence, it emphasizes the small details that give big meanings, and most importantly, to give or dedicate someone a piem symbolizes their importance in one's life. If you want to add spice into your letters this Mother's day, here are some poems for you to dedicate her – She'll love it!
Mom's Commitment – Author Unknown 
Angry but, worried,
Smiling but, tired,
For the woman whom I got carried,
To the first voice, my ear has heard,
To say I love you is an understatement,
Mother, all of Earth's warmth is nothing next to your commitment.
Mom, you're a wonderful mother,
So gentle, yet so strong.
The many ways you show you care
Always make me feel I belong.
You're patient when I'm foolish;
You give guidance when I ask;
It seems you can do almost anything;
You are the master of every task.
You're a dependable source of comfort;
You're my cushion when I fall.
You help in times of trouble;
You support me whenever I call.
I love you more than you know;
You have my total respect.
If I had my choice of mothers,
You'd be the one I'd select!
They say that heroes are muscular and bulky,
The hero I know cried when I first called her "Mommy",
She does not have a witty sidekick,
Nor the ability to make heaps of fire, so thick,
Although she does not have any of these,
She's stronger than those heroes at least,
I know you might ask "why?",
While heroes sleep, she wakes up to have me near as I cry.
While those fictional heroes slumber,
My mother hugs me tight in the rain, even though she's afraid of the thunder.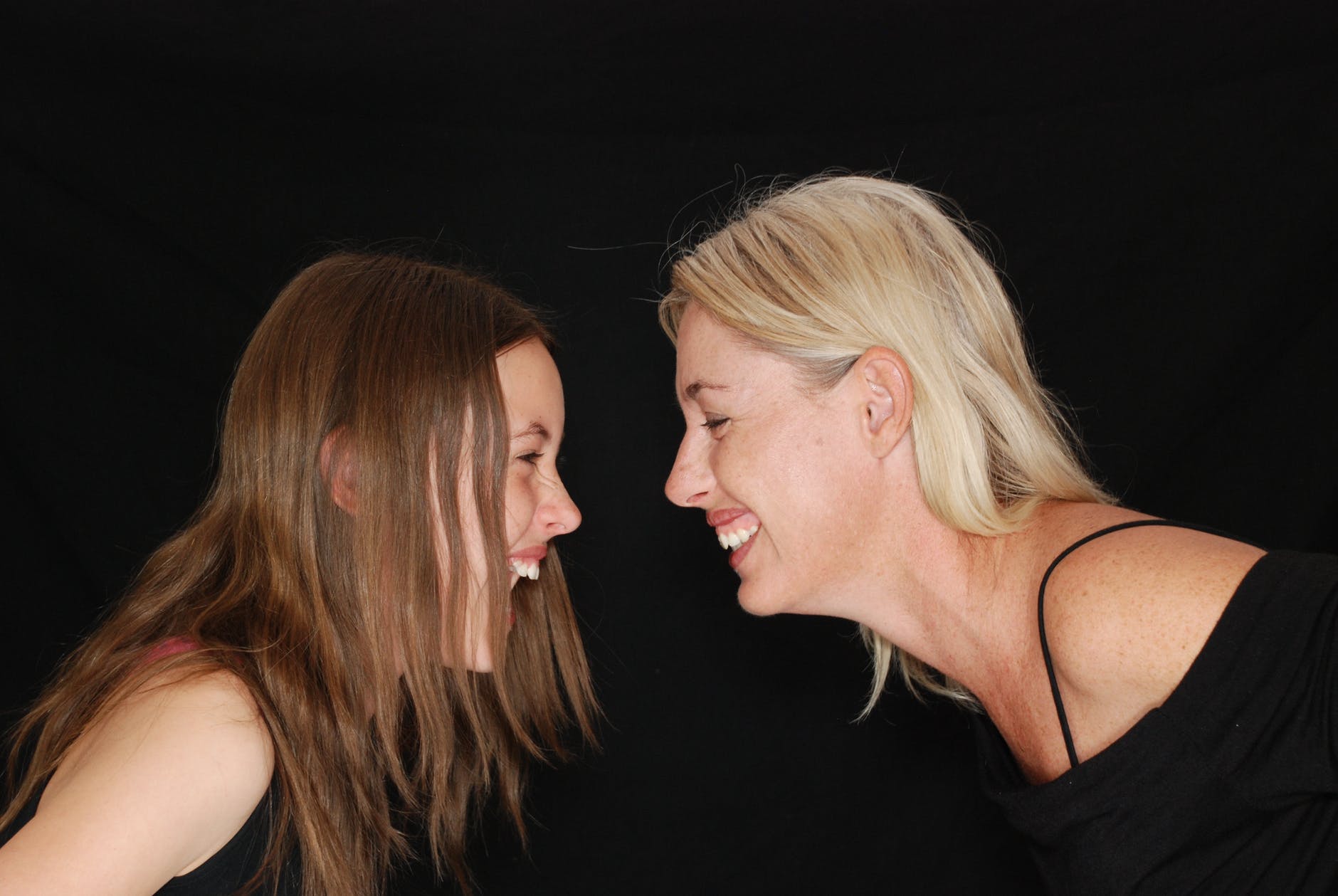 Lady in Red – Author Unknown
I cannot understand this person,
She says she's tired but, is willing to take out all the poison,
She told me her back is hurting,
But, to my surprise, she wakes up every morning and starts cooking,
She says her wrinkles are bothering her,
But, to me, every day, she looks even better,
Her face tells me she apologizes for the burdens she could not lift,
This woman is silly; my mother is God's sweetest gift.
You Let Me Know You Love Me – Joanna Fuchs
You let me know you love me
In so many different ways.
You make me feel important
With encouragement and praise.
You're always there when I need you
To comfort and to care.
I know I'm in your thoughts;
Your love follows me everywhere.
Thank you for all you've done
And given so generously.
I love you, my wonderful mother;
You're a heaven-sent blessing to me.
I am a mere coward,
I will cry if someone went to see me,
But, God gave me an unexpected reward,
He appointed me to this woman I can call "Mommy",
I used to cry all night,
Her eye bags are full but she carries me gently,
Now, there's nothing but God I fright,
As I age, the less I worry,
But, that woman I call my mother,
Still is concerned if I ever get my knees wounded,
She heals me even though I don't have a fever,
I love my mother, her love, I will keep grounded.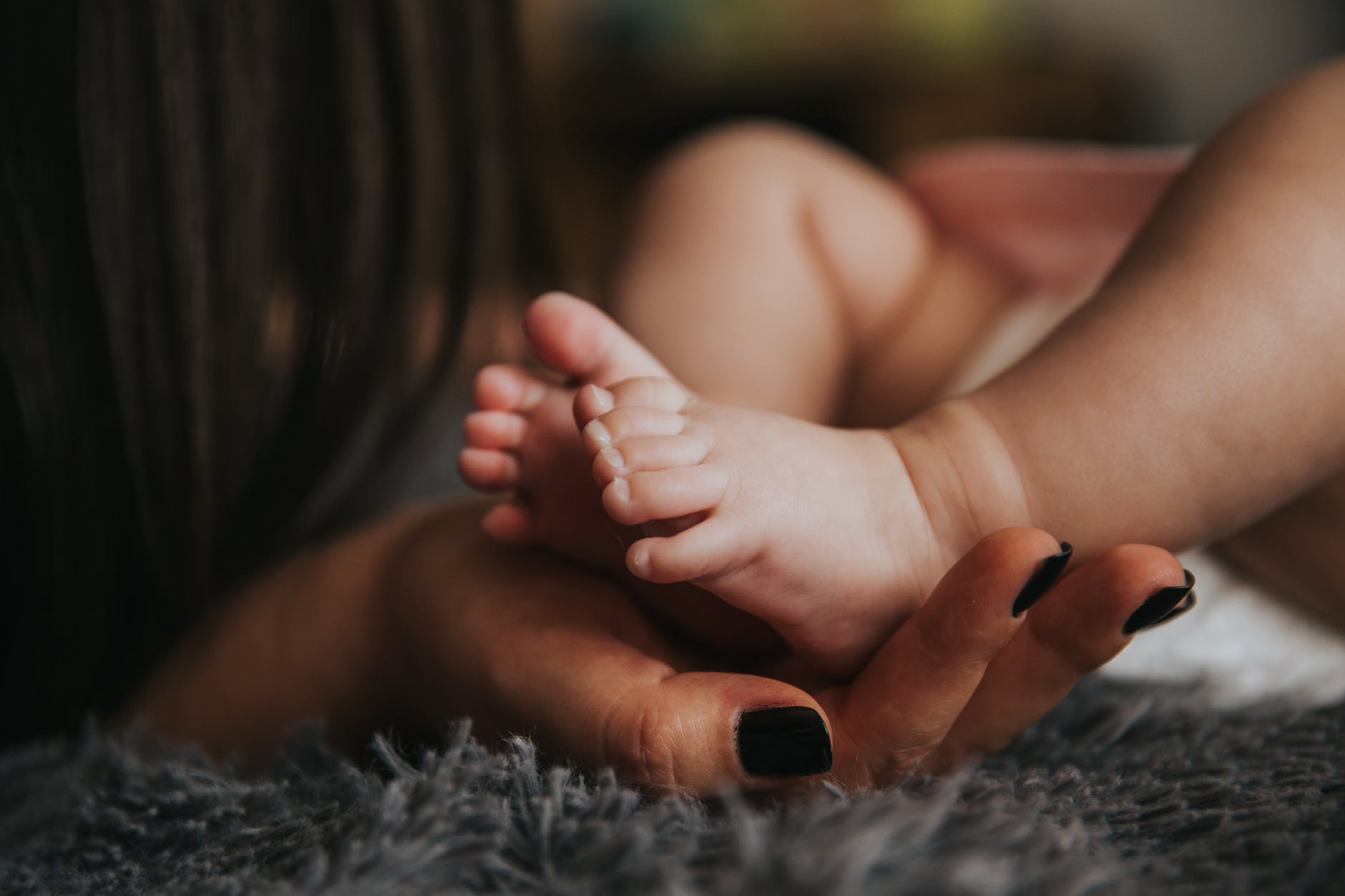 Your Love Is A Gift – Joanna Fuchs
Mom, your love is a gift to me.
No matter what I do,
Whatever challenge I inflict,
You always see me through.
You're strong and steady as the earth,
Bringing peace amid the storm,
Tethering me to stability,
Your love keeps me safe and warm.
Without you, mom, I'd fly away
From all that is right and good.
"Could you help me, Mom?" I often ask.
"Yes," you say; "I could."
Your love is a gift, my marvelous mom.
You're my link to sanity.
I often wish I were more like you,
And maybe, someday I'll be.
A Moment for Mom – Author Unkown 
Almighty Father,
Hear my soft voice as I call Your Name,
Thank You for giving me, my mother,
Though flawed, her love remains the same,
I feel unworthy,
Like a cloud of dust given gold,
Her warmth is uncanny,
To the selfless love that is always new and never old,
Father, please never leave her side,
Although this life is a short moment,
This gratitude I can never fake nor hide,
I am eternally grateful for the love she gives in silence.
Better than Gold – Author Unknown
Even if I was born the son of a poor woman,
If his mother loves her child as your level,
Everything would still be in order and plan,
I do not ask for Earth's leisure and marvel,
As long as I have someone like you who thinks of me fondly,
You never left me when people glared with doubt,
You forgave my lapses even without saying "sorry",
Mother, as long as I have you, I can live and come out.
What "Mother" Means – Karl Fuchs
"Mother" is such a simple word,
But to me, there's meaning seldom heard.
For everything I am today,
My mother's love showed me the way.
I'll love my mother all my days,
For enriching my life in so many ways.
She set me straight and then set me free,
And that's what the word "mother" means to me.
Thanks for being a wonderful mother, Mom!
Best and Wisest Mom – Joanna Fuchs
Mom, I wish I had words to tell
How much you mean to me.
I am the person I am today,
Because you let me be.
Your unconditional love
Made me happy, strong, secure.
Your teaching and example
Made me confident, mature.
In all the world, there is no mother
Better than my own.
You're the best and wisest person, Mom
I have ever known.
Your love was like moonlight
turning harsh things to beauty,
so those little wry souls
reflect each other obliquely
as in cracked mirrors…
beheld in your luminous spirit
their own reflection,
transfigured as in a shining stream,
and loved you for what they are not.
You are less an image in my mind
than a luster
I see you in gleams
pales as star-light on a gray wall…
evanescent as the reflection of a white swan
shimmering in broken water.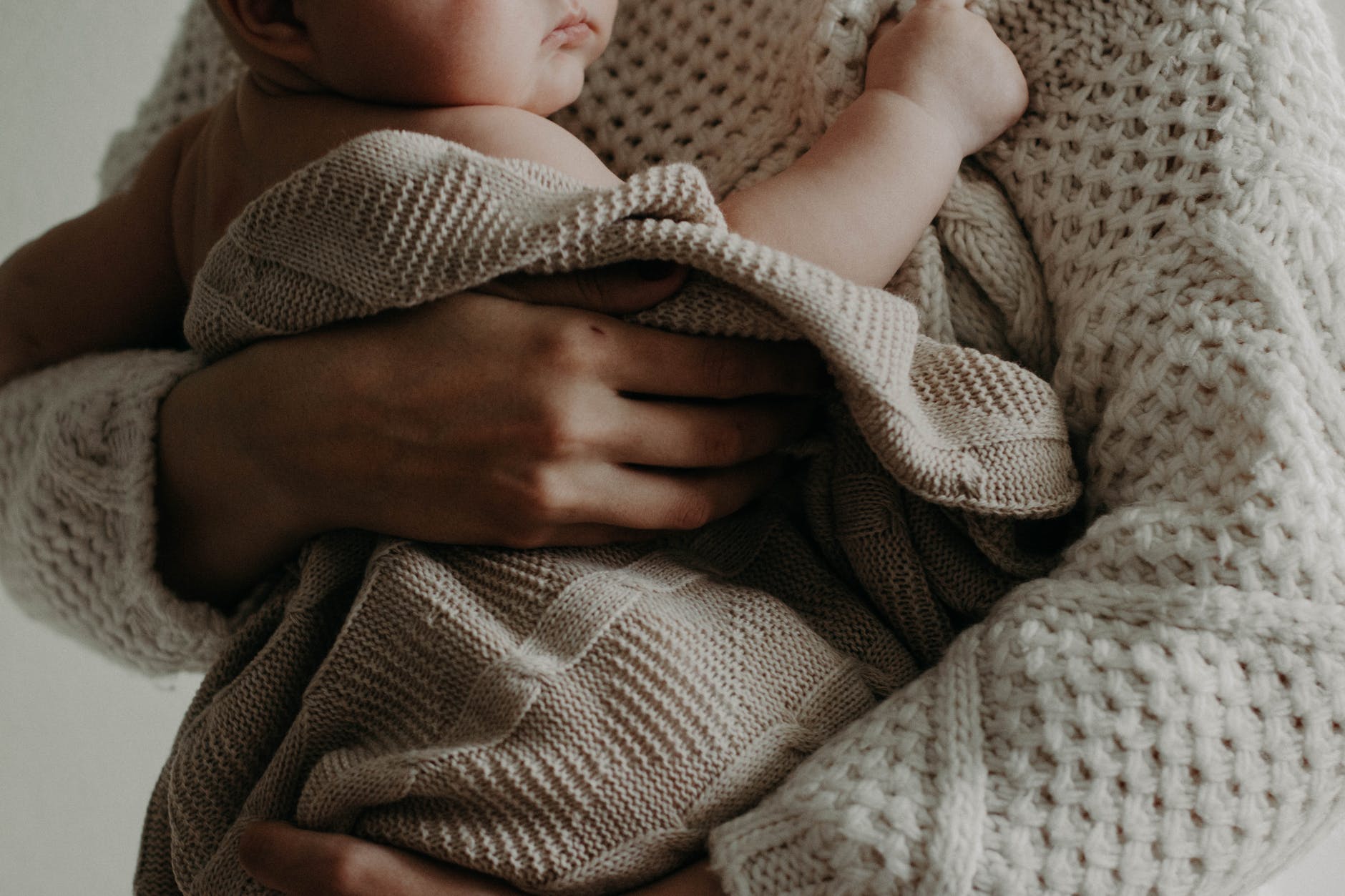 Mothers are impeccably selfless and beautiful. Truly, they deserve every bit of happiness this world has to offer. But the thing is, no lavish possession compares to the gratitude and appreciation their children give them. Mothers do not need a bouquet of expensive flowers or fifty bars of rich chocolate, but just the love of their child. Although some mothers struggle with expressing their affectionate side, we know in our hearts how they love us. So, make sure to greet her with a sweet "Happy Mother's Day"!