The gift of family and friends is a blessing that transcends every material thing in the world. Having these people makes you complete, accepted, and loved. Furthermore, the people we have in our lives, our family, and friends are God's handpicked blessings for us on Earth. What's more blissful than having a loving family is a family who serves and loves the Lord. Psalm 133:1 tells us about the joy and wonder people experience as they honor God together. With that being said, here are 20 prayers for family and friends in the spirit of honoring and seeking the Almighty Father;
Prayers for Guidance and Protection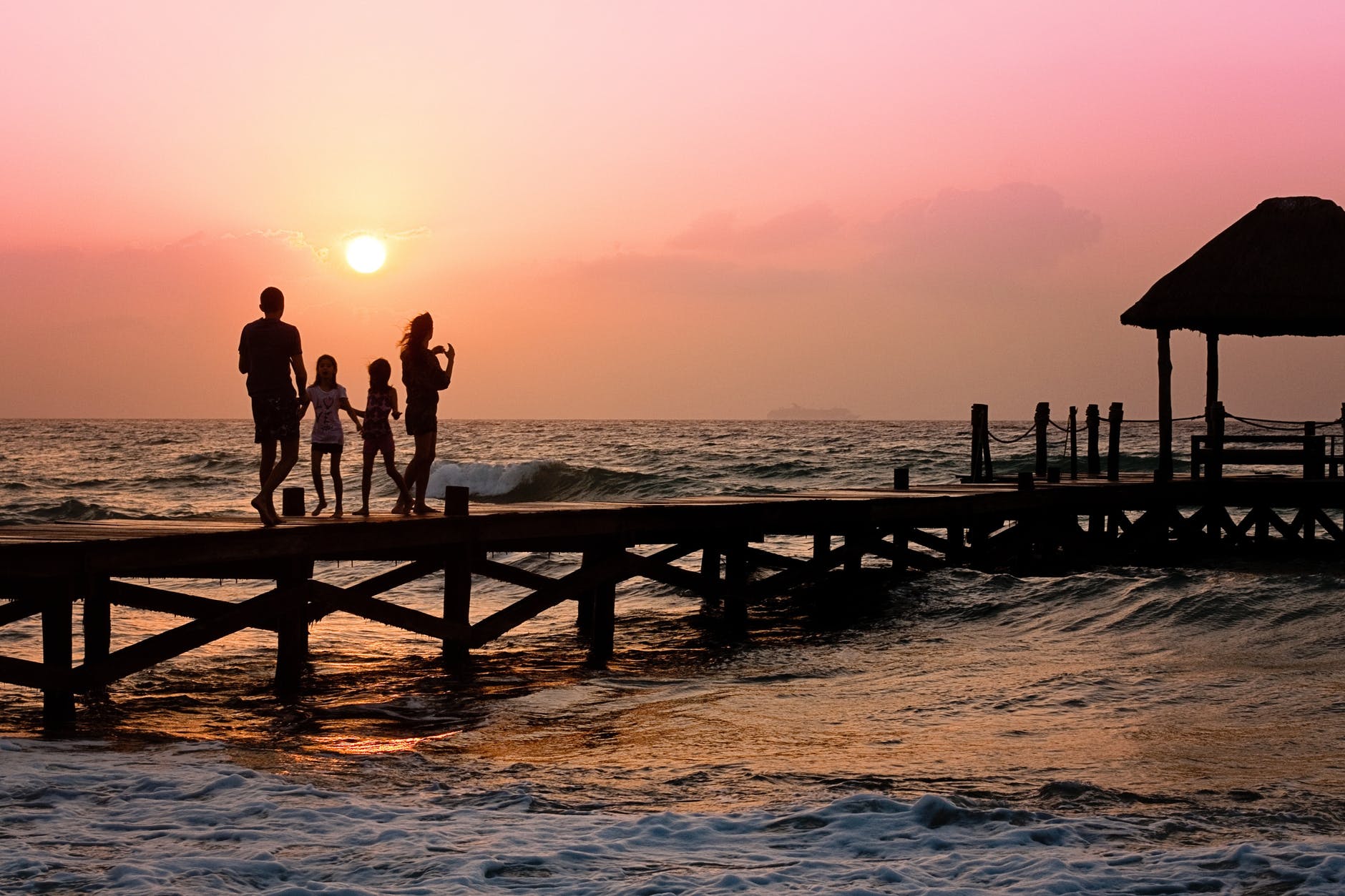 Undoubtedly, we need His intervention in our lives amidst the dangers if the world. Regardless of who we are, we should always remember to offer prayers for family members and friends. Praying for them is one of the greatest selfless methods we can do to show our love; to pray for a person's protection is to love and show care. Praying keeps God close to our hearts and our loved ones at all times. Here are prayers seeking God's guidance and protection.
Lord, keep our eyes open and hearts aware of all that you have done for us. Help us to be like the one leper Jesus healed, that turned back to that Him for what he had done. Please protect us from becoming like the other lepers who forgot to be grateful. Help us to notice the goodness and be grateful for it.
–Marie Osborne
Almighty Father, for You generously blessed me with my family and friends to love me. I offer this prayer to my family and friends, may you keep them away from danger and sickness. Lord, I pray that when the world surrounds them with ill intentions and wicked souls, may You guard their hearts so that they are reminded of Your Grace. Because of Your Mercy, my family and friends are safe. Lord, You are our Redeemer and our Hope, may You hear the voice of my heart. In Jesus' Name, Amen.
-Unknown
Merciful Father, I pray for my family and friends. At times like this, I am aware of the challenges they are facing. Even if they don't say it, I know they are struggling with the burdens they carry. However, Lord, I am not afraid for I am sure of Your abundance and mercy. God, may Your Presence dwell in their hearts. At times when their spirits fall deep, may they witness the shining hope only Your Grace can provide. Teach them O' Father to never distant themselves from You for You are our protection and Light. In Jesus' Name, I pray. Amen.
-Isaiah 41:10
O' Holy Lord, because of the recent temptations the world mindlessly offers, danger awaits those who stray away from You. Father, may my voice reach You as I pray for wisdom to myself and my family. I am constantly asking for Your Providence so that we may never separate from You. Lord, give them wisdom so that they can avoid and deny the presence of evil once they come. May You bless my family with strong hearts that can withstand the demands of the flesh. In Jesus' Name, I pray. Amen,
-Proverbs 4:6
God, in Your Holy Name, we rejoice. Above all, we rejoice in Your Grace. O' Holy Father, You are our Refuge and our Rock. Please have mercy on us and keep us away from danger. Because of Your Mercy, gone are the days of weeping and anxiety. Lord, we are asking for Your supervision as we live our days in the world you created. With the prayer I offer for my family, may You have mercy on us. In Jesus' Name, I pray. Amen.
-Psalm 5:11
Father, I present You my prayers for family member You graciously blessed me with. Due to Your favor and kindness, I am in a household with love and care. In order to keep me in a space of warmth and care, You gave me my family and friends. Because of this, I am praying for their safety at all times. Father, may You open their eyes to the reality of Your Majesty. I am offering my prayers for my family members to always be closer to You because You alone assures our safety from anything. In Jesus' Name, I pray. Amen.
-Unknown
Merciful Father, first of all, I'd like to thank You for the gift of my family. The prayers I have for each family member of mine is made out of love and care You put in my heart. I thank You for allowing me to experience warmth and care I could have never felt if it weren't for Your Mercy. In relation to this, I pray that my loved ones will constantly open their eyes and seek for You. Do not let them grow away from Your Word.
As they witness the bliss of life, please keep their spirits grounded to Your Grace so that they are protected. Although I might not see all of the events they experience and the sight they see, Father, have mercy on them and strengthen their hearts. For it is You who sees and knows Your people, please help my family members as they thrive in this world. May You bless our family with Your Grace. In Jesus' Name, I pray. Amen.
-Unknown
Father, Your Name alone is the Tower that protects us from danger and evil. I offer these prayers for my family members and friends. Please give us wisdom as we thrive against the works of the enemy. Lord, may You keep them closer to You in their days. You are the strongest protection we can ever ask for. Therefore, please do not allow my family to be influenced by wickedness. In Jesus' Name, I pray. Amen.
-Proverbs 18:10
While I live in this world You blessed me with, I've come to witness the danger of being away from You. Father, my life is in Your Hands. I do not want to be away from You. Furthermore, I am praying the same thing for my family. As we live in this thriving times, we are challenged daily. Therefore, Father, I am praying for Your intervention in this family. In the name of Jesus, Amen.
-Unknown
Almighty Father, may You protect my family against harm and misfortune. Please let them live under Your Grace. I am more than thankful for the blessing of letting us live together and enjoy each other's company. I thank You for letting us belong in a place we can call our very own. We are more than happy to receive each other, please keep us safe at all times. Thank you for allowing me to live such a blissful and complete life. In Jesus' Name, I pray. Amen.
Prayers for Parents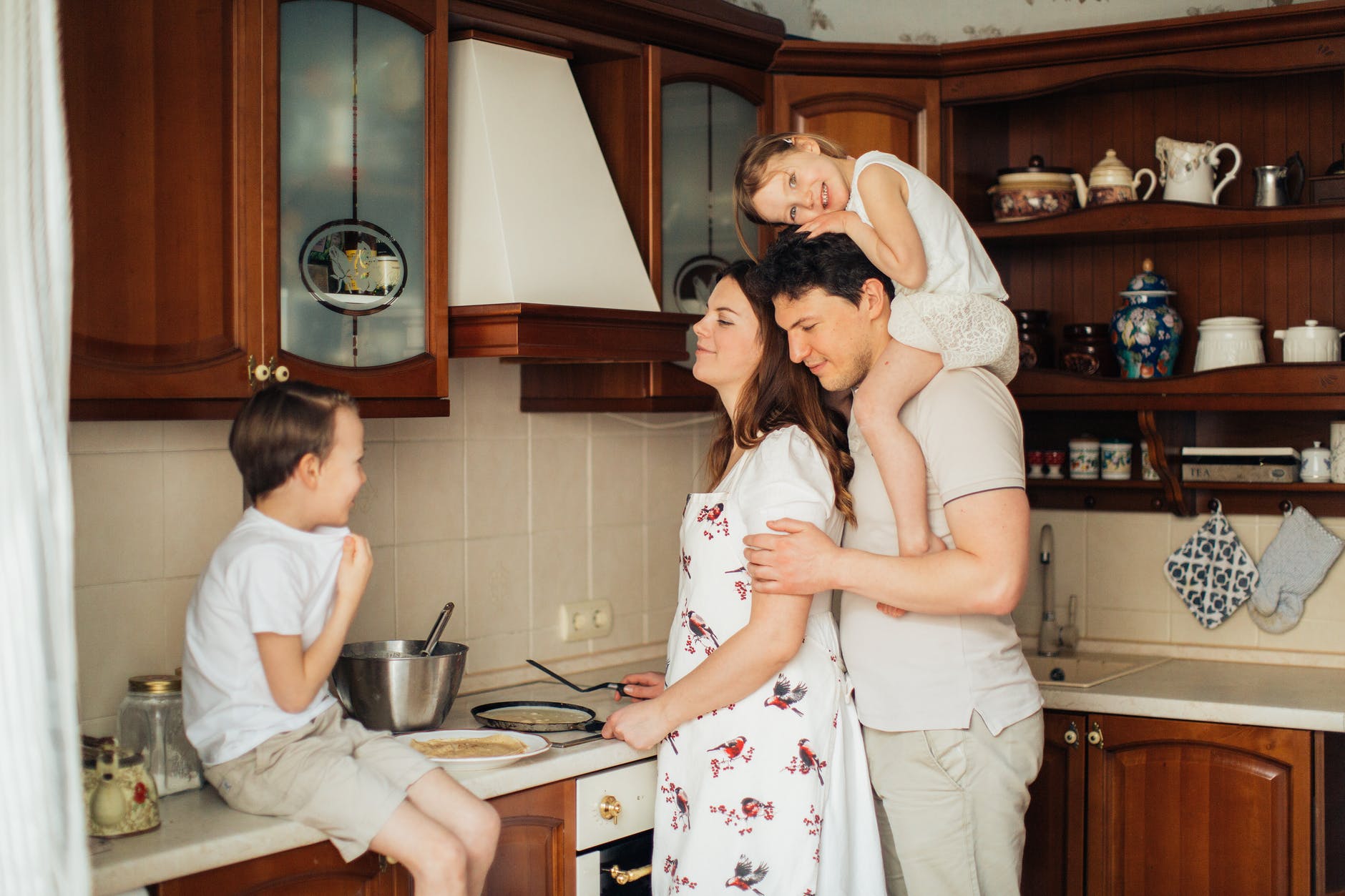 The truth is, the act of praying for another is an act of love. We are actually called to pray for one another. Now, prayers for family and friends should always be remembered as we live our days. Although we cannot read minds to know what our beloved ones are thinking, God knows exactly what their sentiments and hardships are. Below, are prayers for family members and friends from different perspectives. Even if you're a responsible adult or a child following your parents' orders, we all need someone to pray for us. Here are some great and loving prayers for parents.
Lord Almighty, I want to take the time to offer my prayers for my family. I am unworthy of all the great blessings You generously gave me. Most importantly, the blessing of having people whom I can call my family. Because of them, I have a home to return to after a long day. Undoubtedly, I feel welcome each time and I thank You for placing me in a household with a name and a family. Lord, thank You so much for this. No material thing on Earth can amount to this blessing.
In addition to this, I am praying that this family stays faithful to You. No matter where we go, may we never forget how You perfectly blessed us with each other. At times when loneliness and anger stay in our hearts, Father, may we recognize Your Voice calling us. In Jesus' Name, I pray. Amen.
-Unknown
God, forgive my ways if there are days I turn my back on my parents. Please forgive me at times when I hurt them despite their constant care for me. In the same manner, I pray that they forgive me too. Please give me the strength to thrive so that one day, I can take care of my parents like how they took care of me in my younger years. I pray that they live happily in this family and I ask for their wellness in health and in spirit. Just as You ordered, I am eternally thankful for my parents and I honor them with my heart. In Jesus' Name, I pray. Amen.
– Exodus 20:12
Almighty Father, before anything, thank You for my parents. Without asking for anything, they took care of me and introduced me to what love feels like. Despite my lapses as a son/daughter, they still open their arms with acceptance. They know my flaws and my tendency to do wrongdoings yet they never quit teaching me how to live well. Nevertheless, I want to be a better child for them, as they have shown me genuine care.
During trying moments when the world has rejected me, You sent my parents to comfort me and smile confidently with no doubt that I can rise again. Father, I can never thank You enough for the gift of my parents. I am praying for their happiness and health as they welcomed me into this beautiful world You made. In Jesus' Name, I pray. Amen.
-Unknown
Dear Lord, Please bless this time of vacation. Help my family to get along, to enjoy one another. Maybe toss a couple of those idyllic imagined scenes into our path? May we be able to see the wonder You instill within the chaos of our days – whether we vacation near or far away from home.
On this everyday, normal day that's somehow still outside of our regular routine, help me to embrace my family, this time of vacation, and the ordinary yet extraordinary gifts You've given. Open my eyes to see that vacation will end but the memories of it will remain, and give me the strength to make them sweet. Pour some of that strength into my very being and bring me through to the end of vacation with a thankful heart and unceasing praise.
Amen.
– Rachel Dawson
Prayers for Our Children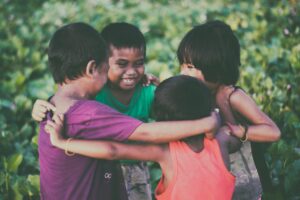 Children are delicate blessings of the Lord. Because they are still growing, they are exposed to various things in the world that can affect their spiritual growth. Like God cares for us, we should also care for our children for they are an important part of a family. When we have prayers for family members, we should always include the children. Moreover, the children of today reflect what the future is going to look like. As they hold the path to tomorrow, we must pray for them. Here are prayers dedicated to the children.
Above anything, thank You for blessing me with Your beloved young ones. Accordingly in Your Holy Book, I know how You love Your children. Therefore, I pray for guidance. I am new to the idea of standing up as a parent Lord, it's intimidating but, I am so happy. Please help me become a parent my child needs. Make me responsible Lord and teach me Your Ways as I set them to Your Path. Help me gather strength so that they won't ever feel detached from Your Words. I thank You for this opportunity and responsibility. At times like this, I need You even more Loving Father, I pray in Jesus' Name. Amen.
-Psalm 127: 3-5
Father, with how the world is moving nowadays, I am praying for Your Guidance. Without a doubt, You are Love. Therefore, I pray that my family and I won't forget what love truly means. May You keep us away from false teachings of how love should look like. Especially for the younger members of my family and friends, I pray that they won't get caught with false images claiming to be love. Father, I pray that this family remains devoted to You alone. This I pray, in Jesus' Name, Amen.
-Corinthians 13: 4-8
Definitely, we adore You. Despite the many offenses I made, You generously gave me a beautiful family I can be with my whole life. Unlike the younger me, this time. I promise to take care of the blessings You gave me. I trust You with my heart Lord. Still, I worry about their safety when I am off to work.
Almighty Father, though I am not always around to see the smiles of my family members, I am wholeheartedly praying for them. When they feel alone, fill their hearts with hope. Please teach them how to forgive others and I hope they are always reminded of how You appointed us to love them in their lifetime. To my family members who are away from me, I pray that they won't stray away from Your Mercy. Lord, guide them when they lose their track, and may we see each other soon. In Jesus' Name, I pray. Amen.
-Genesis 31;49
We praise You for Your love and faithfulness. We thank You for Your protection and care over our families. Thank You that You give us the power to love well; the wisdom to lead and teach our children. We know You're for us; that You fight for our families today. You are Redeemer, Restorer, and Friend, we believe You have good in store. We confess, some days, parenting is tough.
Many days we can feel anxious or overwhelmed. We ask that You would make us more like You, more aware of Your constant presence in our lives. Help us to release our children to You, so that You are free to fully accomplish all that You desire, in them, through them. Please fill our families with Your truth and cover us with Your favor. Lord, we pray for these blessings over our children, today, and every day.
-Debbie McDaniel
Prayers for Friends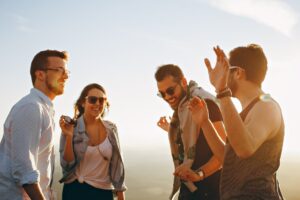 Even if they don't show it, our friends carry all sorts of burdens too. Although they are good at smiling and laughing, we never truly know what they are experiencing. And that's okay; they don't have to tell us everything that bothers them. Like our prayers for family, we should have prayers for friends. Even if they aren't facing any difficulties, we can still pray for them, their health, safety, and more. However, if we know our friend is going through a hard time, the best thing we can do to address these issues to God as we pray for them. Remember; we cannot see their problems nor solve it but, God can and God will!
Father, I thank You for the gift of friendship I share with him or her. Although I do not know what my friend is going through, I rest calmly because I know that Your Grace covers all problems. Father, please do not let them drown in darkness. May they meet You and find happiness. In Jesus' Name, I pray. Amen.
-Unknown
Merciful Father, at times when I was alone, You gave me friends to talk to and cry to. Now, I am praying for that blessing. Please have mercy on my friends as they venture on with life. They will face challenges that will most likely break their hearts but please, strengthen their spirit and feed their mind. I trust that You will never leave them and I pray that they will constantly seek You, O' Heavenly Father. In Jesus' Name, I pray. Amen.
-Unknown
Dear God, I ask for forgiveness if I ever became insensitive and hurt my peers. To all the friends who I separated with, to all the peers I lost touch to, I pray that no grief comes in between the both of us. I pray that they forgive me as much as I forgive them. Father, I thank You for the memories I spent with them; I will cherish these forever. May You bless them Father; I pray that they meet people they can cry to and see them as their own brothers and sisters; I pray that no evil crosses their hearts and that they will always seek Your Mercy. In Jesus' Name, I pray. Amen.
-Colossians 3:13
Unquestionably, prayers are filled with immense power as it is directly communicating to the Almighty Father. No matter where our loved ones go, even if they are away from us, we should always be reminded that God connects, protects, and watches over people. Because of this, it is highly essential for us to offer prayers for our family and friends. We can always trust God in looking over our loved ones. With Him, our burdens and concerns are lifted!