Throughout decades, cancer is known to be one of the top diseases in the world that causes death. In fact, researchers in 2017 conducted a study confirming that around 9.6 million people have died due to various kinds of cancer. And every sixth death in the world is said to be because of cancer. It is a terminal disease that not many will overcome. Hence, people who are diagnosed with this disease tend to experience emotional turmoil. The negative emotions brought by this sickness often causes more harm than the disease itself. It also worsens the condition of the patient. In these times, we can't rely on doctors and medicines alone. Instead, we should turn to God and His words in the Bible. We have listed some healing scriptures for cancer that we can meditate with for physical, emotional, and spiritual strength.
What Does The Bible Say About Cancer?
We cannot avoid diseases. As we live in this imperfect world, we come face to face with imperfect things such as sickness and pain. And cancer is a tough sickness to battle with. Some call it a "traitor". Because even when it's assumed to be gone from one's body, it can recur unexpectedly. That is why the word "cancer" evokes many negative emotions to the patients and their families. This is why, during this trying time, the desire for solace, peace of mind, and refuge is greatly sought out. Many people fall into depression because thinking about the future and what the cancer patient will have to go through is emotionally painful. Hence, during these difficult times, positive thinking becomes unthinkable.
Malachi 4:2 But for you who revere my name, the sun of righteousness will rise with healing in its rays. And you will go out and frolic like well-fed calves.
As Christians, however, we should know that miracles happen when we have faith. With faith, we can move mountains (Matthew 17:20). Our God who gives us life is able to heal us. The very same God who parted the Red Sea for Moses will help us overcome any sickness, including cancer. If we look closely at the stories written in the Bible, we will notice how God shows His power to His people. Healing their diseases, helping them in wars, and even raising the dead back to life (John 11:1–44). Cancer might be a tough enemy but it can never be stronger than God. As long as we have faith in God, we can always run to His arms for refuge. He will always restore our strength and give us hope (Jeremiah 29:11-13).
Encouraging Healing Scriptures For Cancer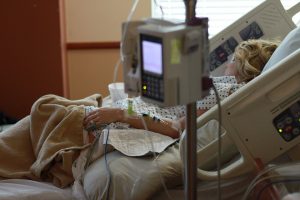 Cancer might make us feel hopeless. But remember that it is not a life sentence. Despite the number of deaths that it has caused, there are also many who have survived it. His words bring healing and miracles. It will give us hope and light when we are in dark times. Let these Bible verses below encourage you and your loved ones.
Proverbs 17:22 A joyful heart is the health of the body, but a depressed spirit dries up the bones.
Isaiah 38:16 Those live whom the LORD protects; yours is the life of my spirit. You have given me health and restored my life!
Isaiah 40:29 He gives power to the faint, abundant strength to the weak.
Hosea 6:1 "Come, let us return to the LORD, For it is he who has torn, but he will heal us; he has struck down, but he will bind our wounds.
Acts 4:29-30 And now, Lord, take note of their threats and enable your servants to speak your word with all boldness, as you stretch forth your hand to heal, and signs and wonders are done through the name of your holy servant Jesus."
James 5:13 Is anyone among you suffering? He should pray. Is anyone in good spirits? He should sing praise.
James 5:16 Therefore, confess your sins to one another and pray for one another, that you may be healed. The fervent prayer of a righteous person is very powerful.
Revelation 21:4 He will wipe every tear from their eyes. There will be no more death or mourning or crying or pain, for the old order of things has passed away.
All Sickness Can Be Healed Through God
Mark 5:34 He said to her, "Daughter, your faith has saved you. Go in peace and be cured of your affliction."
During Jesus' ministry, we can read how much he emphasized the importance of faith when it comes to healing. In modern medicine, doctors have found that a patient's mindset affects his or her healing. However, amidst illnesses, it is difficult to keep a positive outlook. Many circumstances in the Bible will help us realize that any sickness can be healed through the power of God. Therefore, we should not be troubled but instead, leave everything in the hands of God. We should keep praying and believing that we will be healed at the right time; have faith in the will of God.
James 5:14-15

Is anyone among you sick? Let them call the elders of the church to pray over them and anoint them with oil in the name of the Lord.

15 And the prayer offered in faith will make the sick person well; the Lord will raise them up. If they have sinned, they will be forgiven.
As we said, prayer is powerful. Prayers give us hope. Prayers also become stronger when we have a collaborative prayer of people in faith. The verse above suggests another way of dealing with diseases such as cancer. By gathering and praying over the sick person, in the name of Jesus, he will be healed. Amen!
God's Promises To Heal The Sick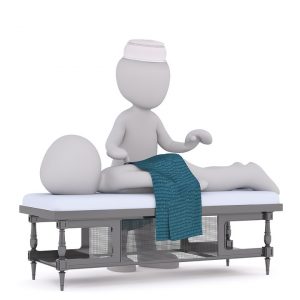 Both life and death are in the hands of God. Everything happens according to His will. And whatever life throws at us, it will always turn out to be for our own good. Hence, cancer is not here to punish us or make us suffer. Instead, we should look at it as a tool to make cling unto God more. Instead of losing hope, we should strengthen our faith rather. And in due time, God will heal us and make us stronger than before. Cancer can be healed through faith.
Deuteronomy 32:39

See now that I myself am he!

There is no god besides me.

I put to death and I bring to life,

I have wounded and I will heal,

and no one can deliver out of my hand.

Psalms 30:3 O LORD, my God, I cried out to you for help and you healed me.
Proverbs 4:20-22 My son, to my words be attentive, to my sayings incline your ear; Let them not slip from your sight,
keep them within your heart; For they are life to those who find them, bringing health to one's whole being.
Isaiah 41:10 Do not fear: I am with you; do not be anxious: I am your God. I will strengthen you, I will help you, I will uphold you with my victorious right hand.
Isaiah 57:18-19 I saw their ways, but I will heal them. I will lead them and restore full comfort to them and to those who mourn for them, creating words of comfort. Peace! Peace to those who are far and near, says the LORD; and I will heal them.
Jeremiah 30:17 For I will restore your health; I will heal your injuries—oracle of the LORD. "The outcast" they have called you, "whom no one looks for."
Biblical Healing Scriptures For Cancer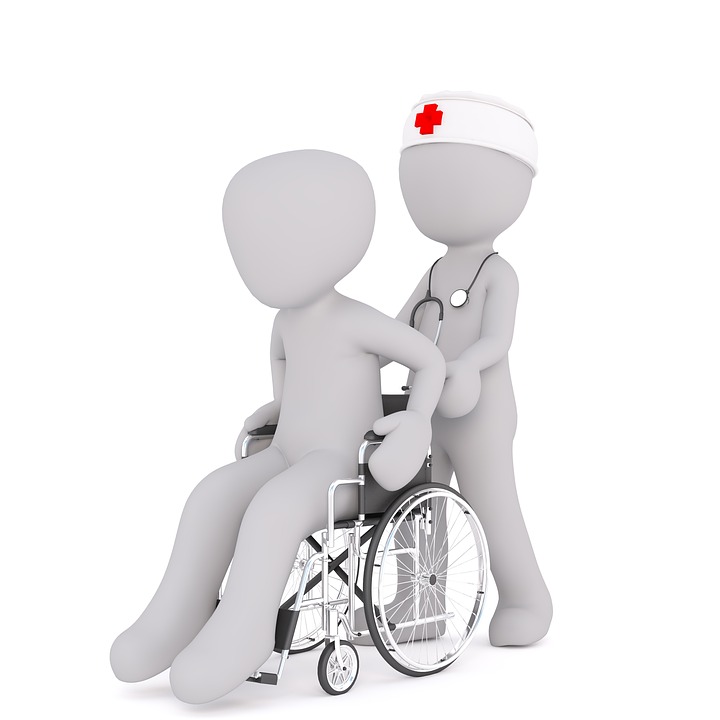 He who gave us life can easily heal His children from cancer. As we pray for healing, we also should put our full trust in God's words and continue enriching our faith. He has promised joy amidst suffering and hope in the middle of despair (1 Thessalonians 5:16-18). Whenever you feel weary and exhausted because of cancer, always remember that God's word will never fail. He will always come to save the day. It might be hard, but you can hope for a better tomorrow.
Psalms 107:19-20 In their distress they cried to the LORD, who saved them in their peril, Sent forth his word to heal them, and snatched them from the grave.
Jeremiah 17:14 Heal me, LORD, that I may be healed; save me, that I may be saved, for you are my praise.
Matthew 8:7-8 Jesus said to him, "I will come and cure him." The centurion said in reply, "Lord, I am not worthy to have you enter under my roof; only say the word and my servant will be healed.
Psalms 103:2-3 Praise the

Lord

, my soul,

and forget not all his benefits—

who forgives all your sins

and heals all your diseases.

Matthew 9:35 Jesus went around to all the towns and villages, teaching in their synagogues, proclaiming the gospel of the kingdom, and curing every disease and illness.
Psalms 41:4 The LORD sustains him on his sickbed, you turn down his bedding whenever he is ill.
Healing Scriptures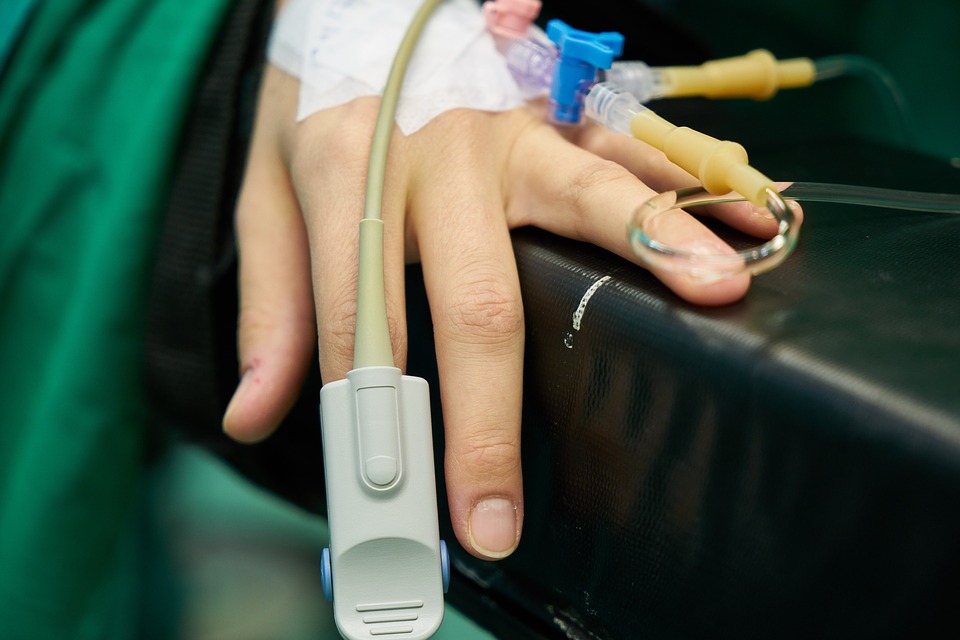 Reading and hearing the words of God heals. There is no better way to live life than to know the purpose of living. And as Christians, we should know that we should live by faith and not by sight. Though cancer seems unbeatable and even the medical professionals say so as well, we should take hold of our faith. While the doctor says that it is hopeless, know that with God, there is always hope. He will never forsake you nor leave you. These healing scriptures from the Bible will strengthen your faith.
Exodus 23:25 You shall serve the LORD, your God; then he will bless your food and drink, and I will remove sickness from your midst
Psalms 6:3 Have pity on me, LORD, for I am weak; heal me, LORD, for my bones are shuddering.
Psalms 147:2-3 The LORD rebuilds Jerusalem, and gathers the dispersed of Israel, Healing the brokenhearted, and binding up their wounds.
Matthew 4:23 He went around all of Galilee, teaching in their synagogues, proclaiming the gospel of the kingdom, and curing every disease and illness among the people.
Matthew 15:30 Great crowds came to him, having with them the lame, the blind, the deformed, the mute, and many others. They placed them at his feet, and he cured them.
Luke 4:40 At sunset, all who had people sick with various diseases brought them to him. He laid his hands on each of them and cured them.
Luke 9:11 The crowds, meanwhile, learned of this and followed him. He received them and spoke to them about the kingdom of God, and he healed those who needed to be cured.
Acts 5:16 A large number of people from the towns in the vicinity of Jerusalem also gathered, bringing the sick and those disturbed by unclean spirits, and they were all cured.
Healing Scriptures to Strengthen the Soul
Cancer is not just a battle of physical strength. It is a battle of strength to carry on with the fight. This disease will test the vigor of the soul. Now, more than ever, you need to keep your faith and strengthen your soul. May these healing Scriptures for cancer give you support as you find strength and faith in Jesus Christ.
Exodus 14:14 The Lord will fight for you; you need only to be still.
Deuteronomy 31:6 Be strong and courageous. Do not fear or be in dread of them, for it is the Lord your God who goes with you. He will not leave you or forsake you.
Psalms 55:22 Cast your cares on the Lord and he will sustain you; he will never let the righteous be shaken.
1 Peter 5:7 Cast all your anxiety on him because he cares for you.
Romans 15:4 For everything that was written in the past was written to teach us, so that through the endurance taught in the Scriptures and the encouragement they provide we might have hope.
Romans 8:28 And we know that in all things God works for the good of those who love him, who have been called according to his purpose.
Hebrews 11:1 Now faith is confidence in what we hope for and assurance about what we do not see.
Psalms 34:9 Fear the

Lord

, you his holy people,

for those who fear him lack nothing.

James 1:3 because you know that the testing of your faith produces perseverance.
Fight Cancer with God
If God has your back, who or what can stand against you? God promises us that whatever we may face, His grace will always be with us. Through this battle with cancer, always remember that God will never leave you. As you fight your battle with cancer, look to the bible for these healing scriptures for cancer.
Matthew 28:20 And teaching them to obey everything I have commanded you. And surely I am with you always, to the very end of the age.
Psalm 27:10 When my father and my mother forsake me, then the LORD will take me up.
Lamentations 3:22-23 The steadfast love of the LORD never ceases; his mercies never come to an end; they are new every morning; great is your faithfulness.
Ephesians 3:20 Now to him who is able to do immeasurably more than all we ask or imagine, according to his power that is at work within us.
Romans 8:31 What, then, shall we say in response to these things? If God is for us, who can be against us?
Romans 15:13 May the God of hope fill you with all joy and peace as you trust in him, so that you may overflow with hope by the power of the Holy Spirit.
Psalm 31:24 Be strong, and let your heart take courage, all you who wait for the LORD!
Matthew 19:26 But Jesus looked at them and said, 'With man this is impossible, but with God all things are possible.'
Matthews 17:20 Our faith can move mountains.
Have Faith And Hope In God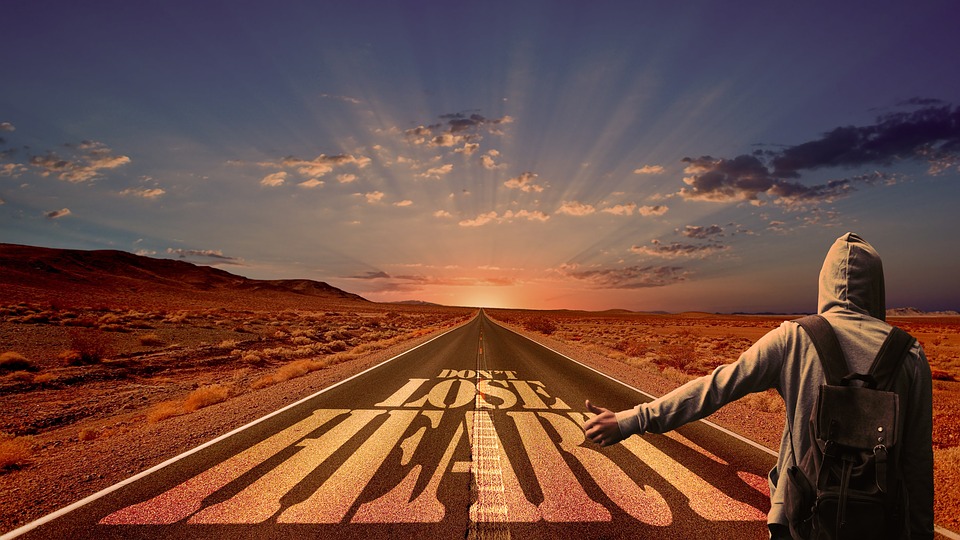 Colossians 1:11 May you be strengthened with all power, according to his glorious might, for all endurance and patience with joy.
The moment someone is diagnosed with a fatal disease such as cancer, it is inevitable to feel terrified. We start to worry about what will happen next. Because death is a possibility, we sometimes question God "why?". As we spiral into helplessness, our faith weakens. This then makes us an easy target for Satan. When we let our guards down and let fear and hopelessness dominate us, the more our bodies weaken and give in to this sickness. Hence, instead of sulking and asking what's wrong, focus on what you can do.
Hold on to God's promise and believe in the beauty of His purpose. Uses these healing scriptures for cancer bring you hope and encourage you. Let your support system pray for you. Show the devil that you are much stronger than any trouble that he throws into your way. This may be easier said than done, but believe God will strengthen you and you will look back in this moment someday reminiscing how His grace saved you.