With over 74 million cases and 50 million casualties, the Coronavirus has twisted the way we live our lives. The faces we love to see are now hidden in masks, doors are closing, and millions are suffering. Facing this virus has been hard for everyone. But, God lives and is here to heal. Despite the appalling global pandemic that feels like a pause to the rest of the world, God's mercy has never, and will never cease. Thus, offering a prayer for Coronavirus is a sincere contribution we can do freely, both as believers of Christ and thriving humans in this world.
Prayers For The Frontliners
Frontliners such as doctors, nurses, medical staff, health workers researchers, and various others are our real-life heroes facing the pandemic every day. While most of us are told to stay at home, these people are the ones directly combating the pandemic. In the middle of a huge global crisis, we pray that the healing hands of God will dwell within them. Here are some prayers we can offer during this difficult time.
Prayers of Gratitude
"Lord, the people are known as "frontliners" are those who are serving You by serving people. With their profession, they are able to save the lives of many. Please hear their hearts and keep their families safe. Amen." – (Colossians 3:23-24)
"I extend this prayer for the Coronavirus to those the lion-hearted people fighting it. God, may You reward their service with health and happiness. I pray for them to hear You in every obstacle they face amidst the virus. Amen"
"Almighty Father, may people serve You or not, may they deny themselves of Your Truth. Still, I want to thank You for the blessing of having many people work tirelessly in solving this global pandemic. This prayer for Coronavirus is intended to show gratitude towards these selfless and brave hearts. May You guide them and keep them safe. Amen" – (1 Peter 4:10)
"Dear Jesus, I thank You for the service of those who put their lives on the frontlines just to succor this pandemic, Lord. Every healing body and every helpful discovery is done under Your Glory, Lord. May these people find strength in You. Amen." – (1 Peter 4:9-11)
"God, thank You for the brilliant minds and courageous souls that are fighting for everyone in the world. Just like Jesus, these people are serving with love and dedication to strangers they selflessly care so much about. God, have mercy on them and bless them. At times like these, I know they need You more than ever." – (Galatians 5:13)
"Heavenly Father, we thank You for the blessings of knowledge and dedication we see in the form of the professionals combating COVID-19. Although they might not show how exhausted their minds and bodies are. Still, I pray that You grant them safety and health. Amen."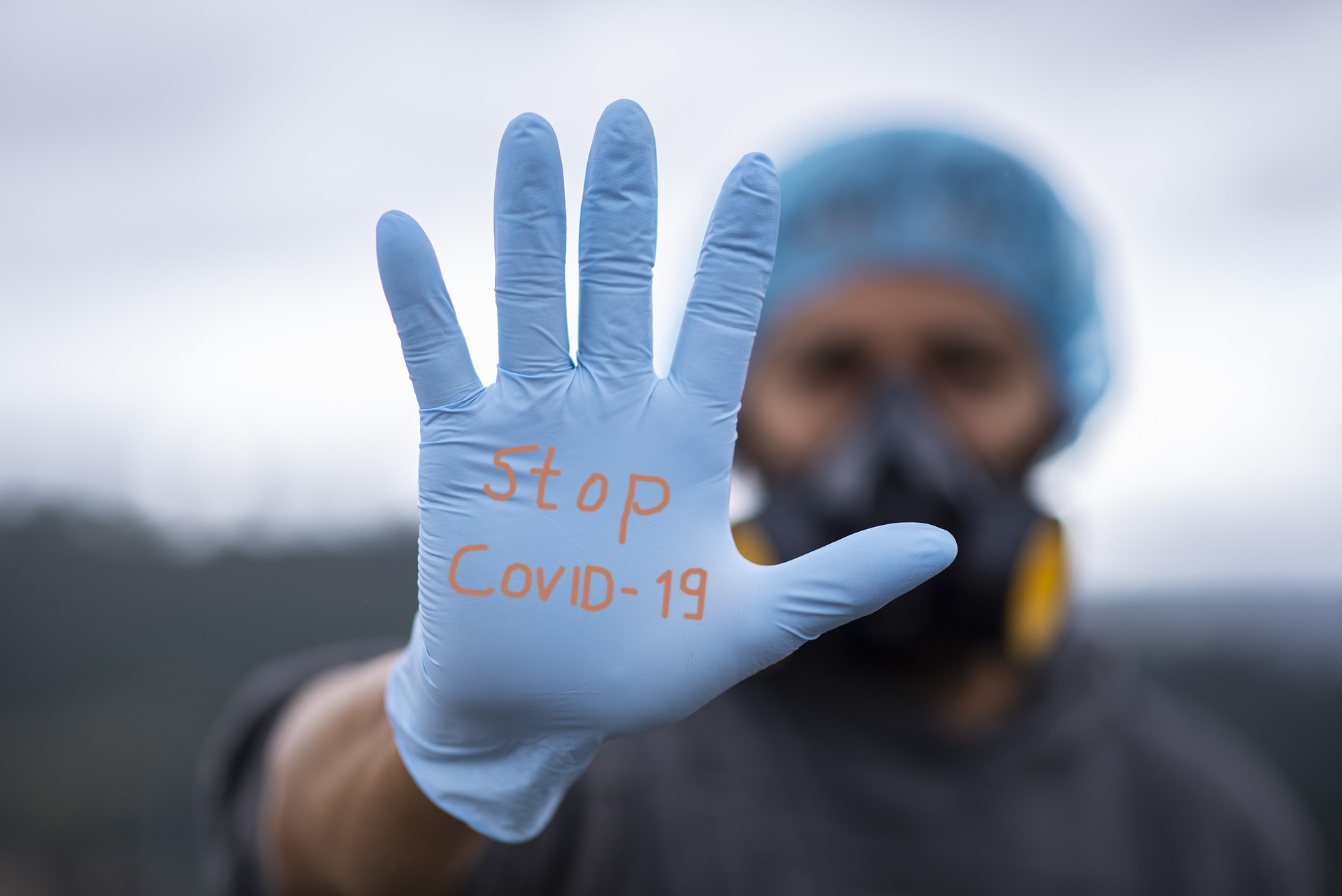 Prayers for Strength
"Dear God, as we close our eyes tonight, I pray to those who are wide awake in protecting the public from the virus. May You shield them from sickness and worry. I also pray for their families, may You bless them for the compassionate service they are doing every day and every night. In Jesus' Name, I pray. Amen."
"During times like these, I pray that You protect those who offer their profession for the protection 0f many. Lord, may You not only clothe them with uniforms and masks. Please, I pray that You also equip them with the strength to carry out their service without injuries, loss, and agony. In Jesus' Name, Amen."
"Dear Lord, thank You for blessing different communities with great professionals who are working in favor of making the world less vulnerable to COVID-19. Although I don't know the struggles they face behind the scenes, I offer this prayer for Coronavirus in hopes of giving these people power, faith, and mercy from You. May You bless these people, Merciful Father. Amen" – (Philippians 4:13)
"Dear Jesus, please bless the people in their uniforms during this season of life, Lord. At times when they attract sickness or wickedness, may You knock at their hearts. Undoubtedly, You never fail to deliver. But, I pray that these people are able to see the True Healer and Refuge behind the many problems the world is facing. Amen." – (Isaiah 41:10)
"God, the world needs Your instruments to solve the problems we are facing today. These people are clothed in their uniforms, facing risks every day just to succor the situation. Lord, these people are incredibly brave. But, when their days are darker and longer, please stay by their sides. They need You, Lord. May You dwell within them every day. Amen." – (Deuteronomy 31:6)
Prayers For The Affected
Truly, everyone is affected by COVID-19 in one way or another. For many people, the pandemic means loss of job employments, academic delays, a decline in business, and much more. However, we need to take time and pray for those who are directly affected by the virus itself. There are millions of our brothers and sisters suffering from the loss of their loved ones, as well as those who are dying, sick, recovering, and those whose lives are taken by the virus. Here are prayers we can offer.
Prayers for the Sick
"Lord, may You hush the sickness away from the bodies of Your people. Please have mercy on their weak bodies and give them hope to fight for recovery. Without a doubt, You are the Protector of everyone and in one word from You, all these will end. In Jesus' Name, Amen." – (Jeremiah 17:14)
"Father, I offer this prayer for Coronavirus patients from all over the world. I cannot imagine the fear and worry that resides in their minds. But, I am hopeful that You will grant them the strength to fight for life again. Please help them, Lord. May You accept this prayer of mine to breathe Your Healing Spirit within each vein in their bodies. Amen." – (Isaiah 41:10)
"Just as how You give sight to the blind and life to the dead, please help those who are suffering from the virus. Merciful Father, may You keep them warm when they are cold at night, and may You revive their appetites so they can eat better. I offer this prayer for Coronavirus patients and I am hoping for the cases to drop lower and lower each day. Amen."
"Through the wounds of Jesus, we are healed. Lord, may You speak to the bodies of those who are sick due to COVID-19. Hopefully, May You be their comfort, and may they hear You amidst the great challenge inflicted upon them and their families. In Jesus' Name, Amen." – (1 Peter 2:24)
"God, I know that You are guiding the sick every day and every night. You are the Commander behind every mind and body who aids the sick. Please, may Your healing hands reach everyone who suffering today. Grant them the peace and confidence knowing that You are in control. May all of this be over soon, Lord. Amen." – (Jeremiah 33:6)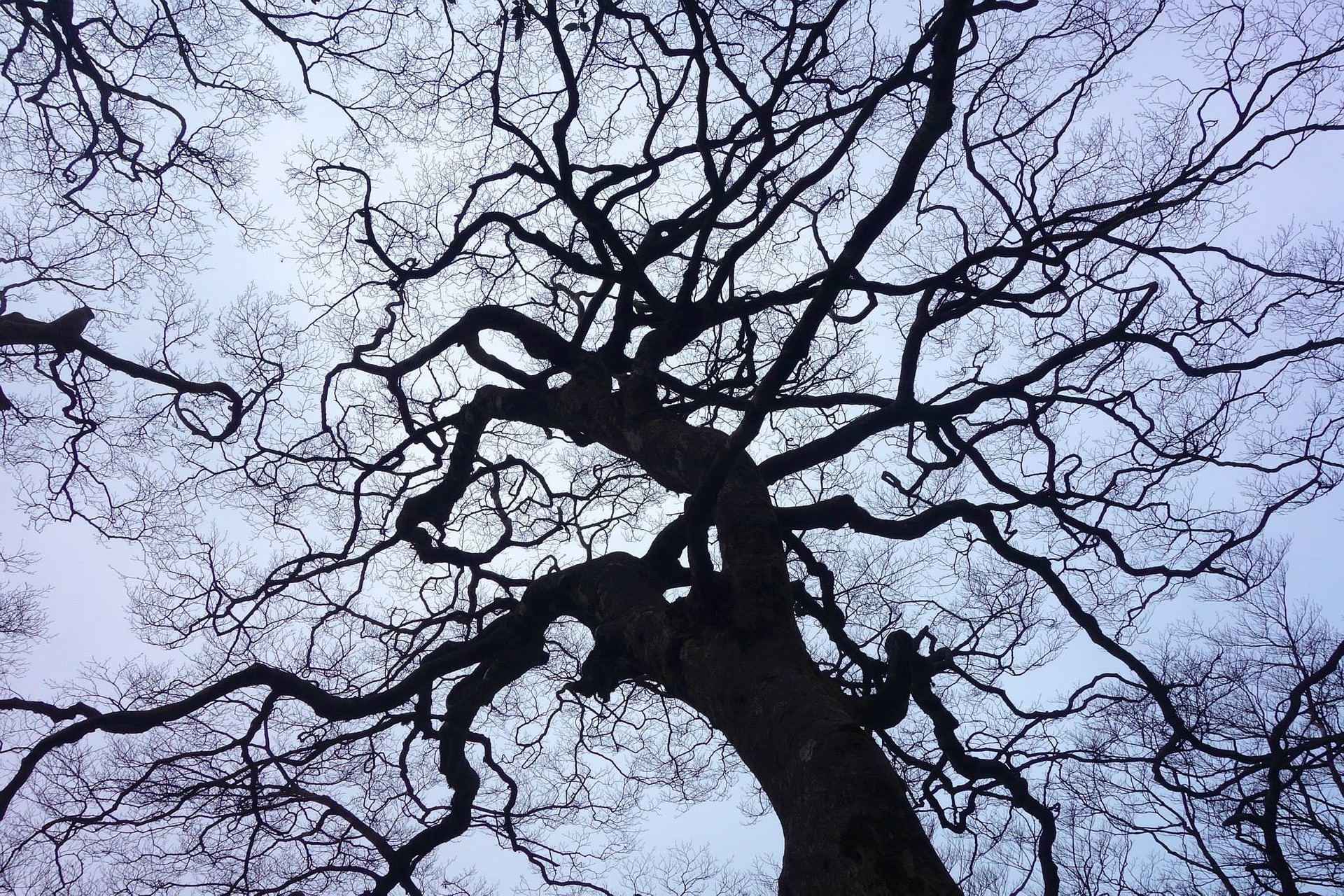 Prayers for the Dead
"In Your Loving Hands, we entrust the future of our beloved brothers and sisters as they leave for eternal rest. May You give them Your embrace as they venture towards their Merciful Creator. With every pinch of pain they experienced, may You take away every hurt and restore them with Your Love. In Jesus' Name, Amen." – (Revelation 21:4)
"Admittedly, it is soul-crushing to lose someone you love. But God, I offer this prayer in confidence than sorrow knowing that You are the destination of everyone who lives and dies. I pray for their families and friends, we celebrate the lives of those who passed away. Please have mercy on all of them, O'Lord. In Jesus' Name, Amen."
"As our brothers and sisters release their lives on Earth towards You, I pray that You hear them, Lord. May they accept the blessing of Your love and eternal life as they head towards Your Kingdom. Also, I pray for their families. May You be their ultimate comfort at hard times like these. For all that has been and for all that will be, Amen."
"Lord, as the lives of many end at this season, I am extending my prayers for their souls as they find rest with You. Above all, may You call their names and welcome them in Your Kingdom. They are Yours, O' Heavenly Father. May they find peace and perfection in Your company. Amen." – (Romans 14:8)
"Father in Heaven, take the souls of those who died with You in paradise. Although many of us are mourning for the loss of someone we love, we know that they are heading back towards their Creator. You are the definite meaning of rest, may they rest in peace. Amen." – (Luke 23:43)
Prayers For The World
Coronavirus is a dreadful reality for all of us because of how no 0ne is excused from its impacts. Young or old, rich or poor, healthy or sick. May it be our careers, relationships, businesses, and mental health – Truly, the Coronavirus has taken a big toll on everyone. With this being said, here are prayers we can offer to every single soul in the world including ourselves so we can come back stronger when this trying time is over.
Prayers for Resilience
"Not only are our bodies being tested but, our minds are also in the pit of a greater challenge. Times like these are very hard for Your people, Lord. When doubt, hopelessness, and even anger drowns them in disbelief, I pray for their hearts to open. May they not deny the authentic freedom only You can offer in this world. In Jesus' Name, Amen."
"Lord, please call the names of those who are disheartened or overwhelmed with everything that's going on with the world. May their heads learn to look up again and may their hearts know how to trust more. In the Name of Jesus, Amen."
"God, I cannot help but be afraid of the unknown tomorrow. Still, I insist on rejoicing over Your Name. When doubt enters my system, remind me that the war is already fought and darkness is already beaten. I know that this global crisis is nowhere near Your eternal love. May You reveal Your mercy towards us, Lord. Amen." – (Micah 7:8)
"Today's situation is affecting everyone, Lord. Many households are in grave danger of losing their jobs, fighting the disease, and even coping with the loss of a loved one. God, I pray that today's misery will not crush their spirits for the better tomorrow You have prepared. I offer this prayer for Coronavirus to everyone who is suffering today. May You hear me, Amen." – (2 Corinthians 4:8-9)
"O' Great Teacher, may You give comfort to the minds of many as they start to doubt every blessing in front of them. Lord, guide and protect their hearts with whatever it is they are facing. I pray for everyone's triumph over fear in this spiritual warfare. Amen."
"In a season where trusting and hoping seems hard, I pray that You teach us to remain grounded in Your Words. May we continue prancing towards time and problems knowing that You are waiting for us at the end. May our hearts find the focus to be able to hear Your voice amidst the noises of the world. Amen" – (Proverbs 3:5-6)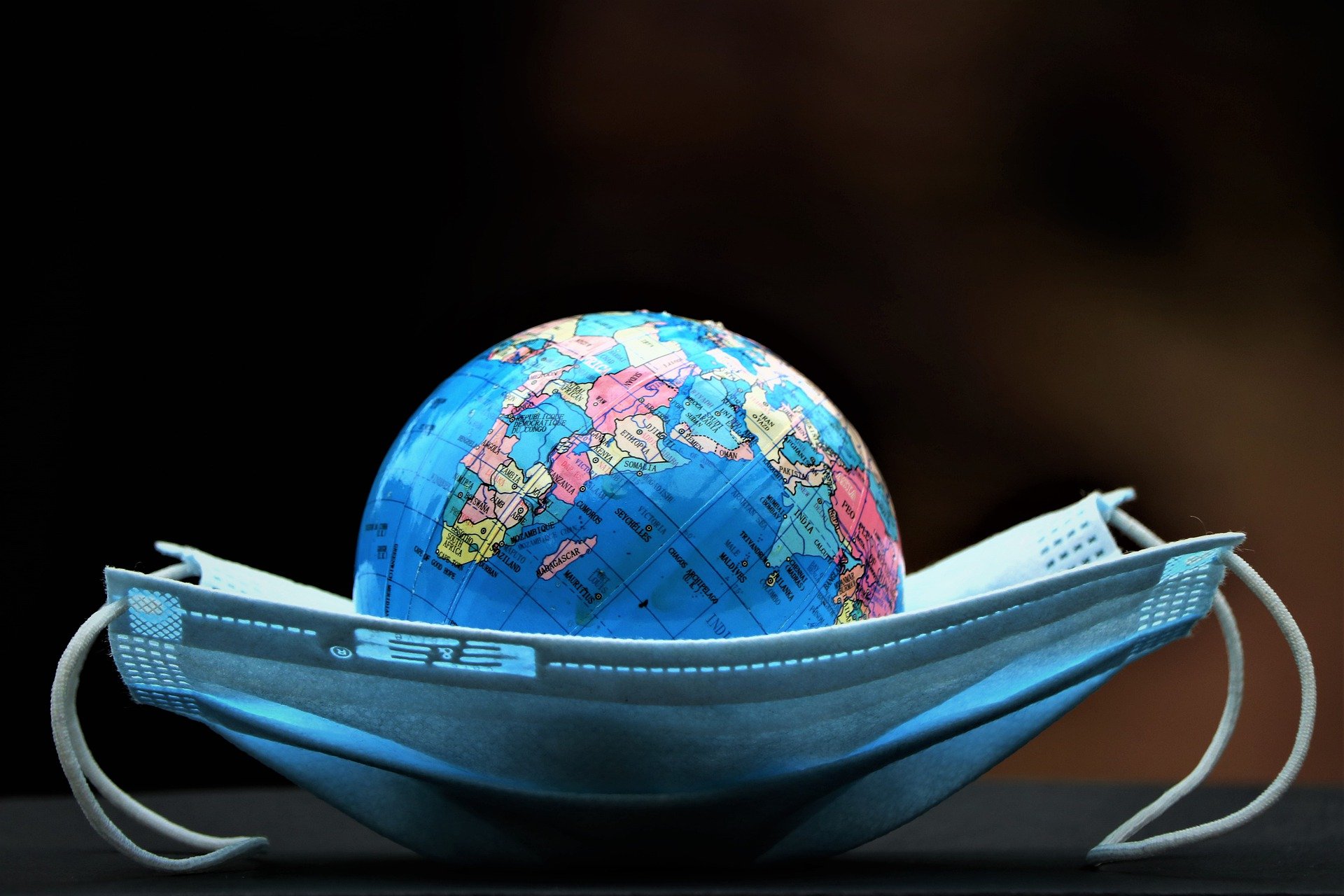 Prayers for Hope
"In the middle of a global crisis, I confess that I am afraid and confused as to what is bound to happen. Lord, I am being tested in all aspects of my life. Nevertheless, my spirit is never sleepless knowing that You have plans for me. Teach me to be patient so I can see the beauty disguised in challenges. Amen." – (Jeremiah 29:11)
"God, to those who lost their loved ones, to those whose health is threatened, and for the other important things people lost during this season, please speak to them. May their hearts listen to Your calm and loving voice. I pray that everyone is going to receive a space meant for healing and prayer. God, I will wait for the day when this is all over and I will praise Your Name now and forever. In Jesus' Name, Amen."
"Lord, I know I am not alive today for no reason. Despite the immense burden of this pandemic, You teach me to be patient. Whenever I lose sight of hope, You remind me to pray and stay still. This does not only apply to me but I pray that everyone sees Your light in the darkness. Amen." – (Romans 12:12)
"Definitely, I do not know anything about the future. Especially with the Coronavirus, I have no sight nor clue of tomorrow's uncertainty. However, Your Words comfort me at times like these. Lord, give me hope and speak to my soul. I hope You hear me, O' Holy Father. Amen." – (Hebrews 11:1)
"Today, I offer this prayer for Coronavirus to everyone who feels hopeless. God, please renew their hearts and show them the beauty of Your love that prevails even at times like this. Teach us to walk with You on the good and bad days so we may never lose direction. I know the world will heal because the Creator is also the Healer. Amen." – (Isaiah 40:31)
Strength in Weakness
Unquestionably, the Coronavirus has brought us spirit-wrecking problems. This matter is more than a health issue but also a spiritual one. Of course, we cannot deny nor invalidate the agony of many people all over the world. But, what we can do is to pray for them and ourselves. No matter how twisted the world can get, God always listens. With a simple prayer for Coronavirus, we get the opportunity to converse and feel the Healer of every problem and sickness, known and unknown to mankind.