When we browse through our cellphones or listen to the preaching of our pastors, we sometimes find religious quotes that strike us with meaning. These quotes serve as a reminder of God's promises, lessons, or messages that he wants to tell us through other people. We find hope, peace, security, encouragement, inspiration, and strength through His words. Not only does God give us people who positively influence our lives through their words but, he gives us the wisdom to speak the right words that can transform the lives of others as well. We encounter many inspirational religious quotes from different people, whether they are influential Christians or friends or family members. God uses us all as instruments to remind each other of His promises. Hence, when it comes to inspiration, we can all agree that there's one inspirational source above all一 the one that comes from the Lord.
God's promises help us face all situations, good and bad, in our lives. There are lessons and messages God wants us to discover. So, if we happen to face the same difficult situations again, we know how to deal with them. As Christians, it is our ultimate goal to reach out to people and point them back to God. So, we must speak with hope and love to encourage the people around us. Let these religious quotes from different influential Christians inspire us in our faith journey.
Religious Quotes About Faith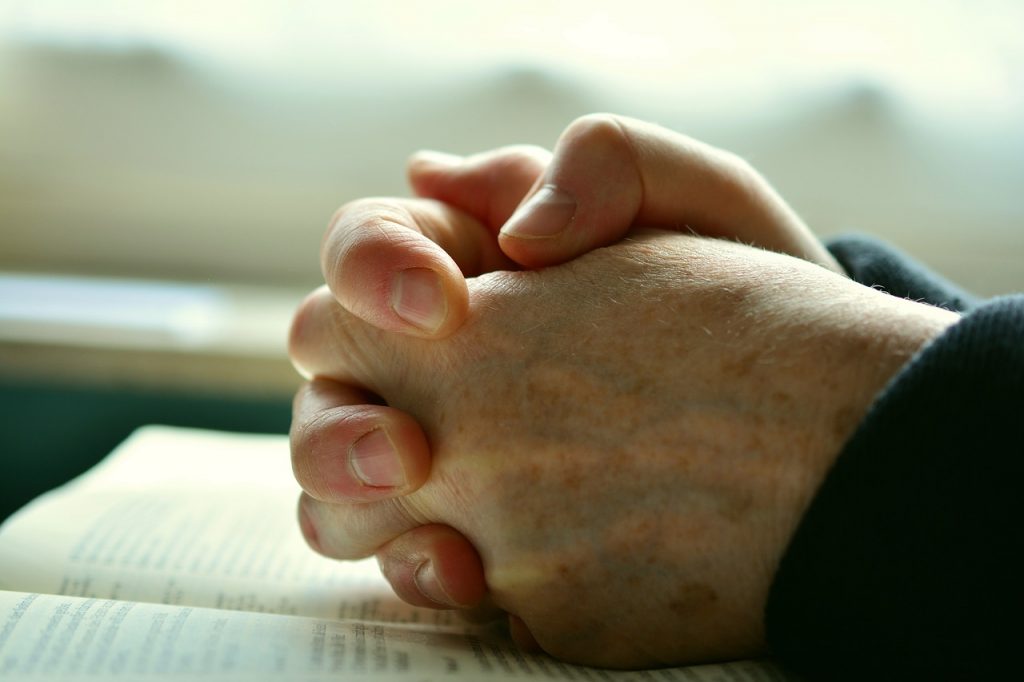 Faith is important as we walk through life with God. It is the assurance of the things revealed and promised in God's words are true. Also, it is a gift from Him. When we put our trust in the Lord, whatever we expect in faith, it will come even if we don't see it. Faith is believing that no matter what situation we are in, God is with us every step of the way. Holding on to God means we have confidence based on experience that God's fresh surprises will be ours!
What do other people say about faith? Here are religious quotes about faith from influential Christians that remind us of how wonderful this gift from God is.
"Life is wasted if we do not grasp the glory of the cross, cherish it for the treasure that it is, and cleave to it as the highest price of every pleasure and the deepest comfort in every pain. What was once foolishness to us—a crucified God—must become our wisdom and our power and our only boast in this world." –

John Piper

"Always, everywhere God is present, and always He seeks to discover Himself to each one"

– A. W. Tozer
"This is our time on the history line of God. This is it. What will we do with the one deep exhale of God on this earth? For we are but a vapor and we have to make it count. We're on. Direct us, Lord, and get us on our feet." – Beth Moore
"God is most glorified in us when we are most satisfied in Him" – John Piper
"Faith does not eliminate questions. But faith knows where to take them." – Elisabeth Elliot
The Foundation of Faith
These religious quotes bring us to the beginning point of faith, which is understanding God's character. He is who He says He is. And our endpoint is believing in His promises. Because we know that he is a great and promise-keeping God, we have the confidence to hold on to him. He will always carry out His promises. When we believe that he will fulfill his promises, even if we can't see those promises materializing, we demonstrate true faith.
Having faith is the foundation of our salvation, too. Because God loves us so much, He sent His Son, Jesus, who sacrificed his life for our salvation (John 3:16). What he did on the cross breaks the barrier that separates us from God. And that alone is more than enough for us to surrender our lives and put our trust in him. He freed us from our sins and offered eternal life with him. Hence, we grasp that truth. Whatever challenges we face in this life, God's word is our anchor.
No matter what words are used in these religious quotes, the thoughts behind them are the same. These religious quotes all point us back to God's loving nature and grace. In each season . of our lives, it is great to remember that God is always with us. Even if we have lots of questions in mind, we can discover the deepest mysteries and find our answers when we trust God fully. This is true faith. God will always give us answers to all our questions and doubts. In him, we can find security. With his love, we will never get lost.
The Faith of the Highly Favored
Why can we put our hope in God? One privilege of accepting Jesus Christ as Lord and Saviour is that we have become part of God's growing family. We are God's children. Our identity and self-worth are based on the fact that God loves us. We are no longer the fearful slaves, but instead, we are God's precious children. We have the best gifts God can give us. And these gifts include his Son, his Holy Spirit, forgiveness, and eternal life. Knowing that we are his children should encourage us to live like Christ. In him, we can find an identity that the world cannot take away. Remember, we are highly favored as his children. So, we must continue to strengthen and deepen our faith in Christ.
Here are some religious quotes to inspire faith and security in which we can find in God.
"Remember who you are. Don't compromise for anyone, for any reason. You are a child of the Almighty God. Live that truth."

– Lysa Terkeurst
"What gives me the most hope every day is God's grace; knowing that his grace is going to give me the strength for whatever I face, knowing that nothing is a surprise to God." – Rick Warren
"Remember whose you are and Whom you serve. Provoke yourself by recollection, and your affection for God will increase tenfold; your imagination will not be starved any longer but will be quick and enthusiastic, and your hope will be inexpressibly bright." – Oswald Chambers
"There is not a single thing that Jesus cannot change, control, and conquer because he is the living Lord." – Franklin Graham
"The greater your knowledge of the goodness and grace of God in your life, the more likely you are to praise Him in the storm." – Matt Chandler
The Beauty of God's Grace
When we live our lives in God, we will be filled with God's grace. We can have the confidence of overcoming all trials and challenges we encounter. Why? Because our God is bigger and greater than the mountains. Whatever difficulties we are going through, a simple prayer can make a big difference. Because we have a loving and merciful God, we can find hope and security. We can find light amidst the darkness. He'll give us the strength and courage to face everything.
A reminder from Franklin Graham is that God is in control. He can change and control everything according to his will. We don't have to worry about the things we can't see because our God oversees everything, even the smallest detail. Rather than being negative, we can find joy and peace amidst our problems because our security is in God.
Thus, Matt Chandler also reminds us that the more we understand God's character, the more that we can trust Him with our lives. As we understand God's loving nature, goodness, and grace, we can easily surrender all our fears, doubts, and worries to Him. So, how can we understand his nature? By reading the Bible. It contains all His promises to us. Whenever we feel lost or unsure, we can go to his words.
Inspiring Quotes About Love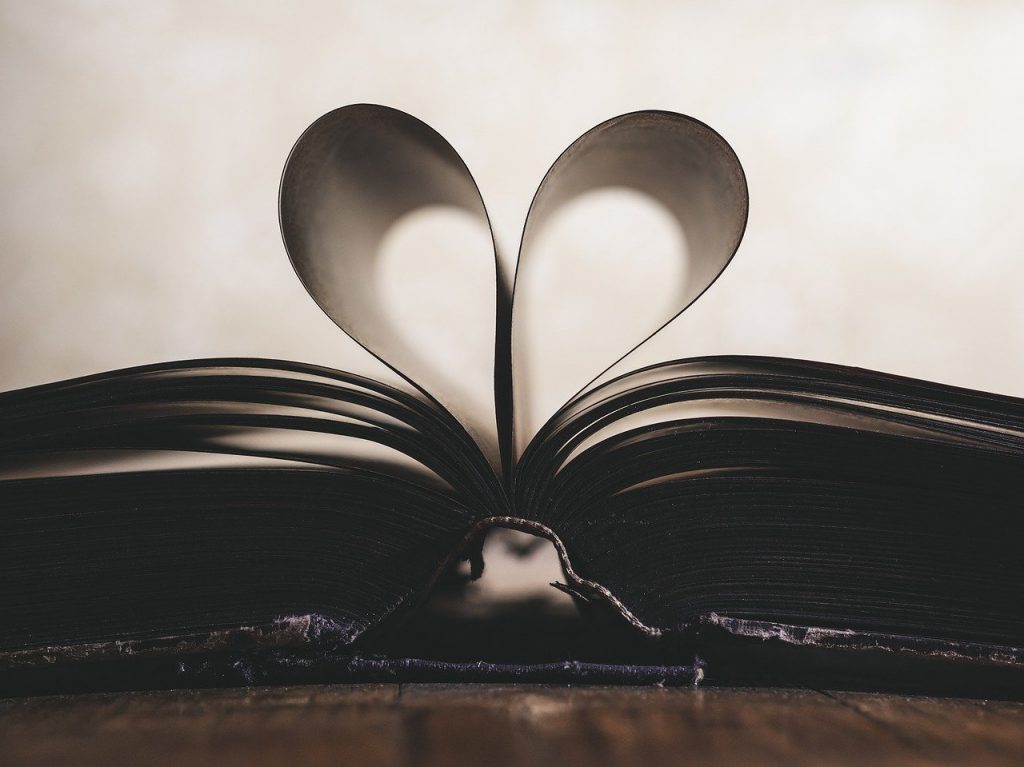 We all want to be loved and feel accepted. And we try to search for these things as we live through life. For temporary happiness, we are willing to take risks. But yet, in the end, we are hurt and broken. However, the love God offers is far greater than the love this world offers. Regardless of who we are, He loves us unconditionally. In God, we can find an acceptance and identity that the world cannot take from us. He forgives us for our sins and offers us eternal life through his Son, Jesus Christ. The vastness of his love is incomparable. So, we need to remember God's love to renew our lives every day. Be reminded of his overwhelming love with these remarkable religious quotes.
"God loves each of us as if there were only one of us"

– St. Augustine of Hippo
"The best and most beautiful things in this world cannot be seen or even heard, but must be felt with the heart." – Helen Keller
"But the kind of love that God created and demonstrated is a costly one because it involves sacrifice and presence. It's a love that operates more like a sign language than being spoken outright." – Bob Goff
"Though our feelings come and go, God's love for us does not." – C. S. Lewis
"God's love supply is never empty." – Max Lucado
God wants a personal relationship with us. His love is unchanging. He knows us better than anyone, even ourselves. And though worldly love may change and end, God's love will remain forever. In him, we'll find a love that is overflowing and never-ending. This is the love that we must hold on to.
Religious Quotes About Loving Others
Have you helped someone today? Has someone lent a hand to you? No man is an island. God didn't design us to live alone. We must interact with one another and lend a hand to those who are in need. Many people around the world have made a tremendous impact on society by showing love and compassion to others. In fact, many who are behind some of these religious quotes live by what they preach.
Let these religious quotes about loving others serve as a reminder for us to become a blessing to others.
"We cannot all do great things, but we can do small things with great love."

– St. Mother Teresa of Calcutta
"To love someone means to see him as God intended him." – Fyodor Dostoevsky
"What does love look like? It has the hands to help others. It has the feet to hasten the poor and needy. It has eyes to see misery and want. It has the ears to hear the sighs and sorrows of men. That is what love looks like." – St. Augustine of Hippo
"You will never really love until you love someone who hates you." – Jack Hyles
"The more we love, the love we have to offer. So it is with God's love for us. It is inexhaustible." – Mary C. Neal
Known for her compassion towards other people, Mother Teresa of Calcutta became one of the most important icons of compassion and service. As she said, "even if we can't do big things, however, the small things we do, we'll create a huge impact as long as we do it with love". If we become a lending hand to someone, though it may not be seen as a big help, it can be a big deal for them.
Encouraging Religious Quotes About Life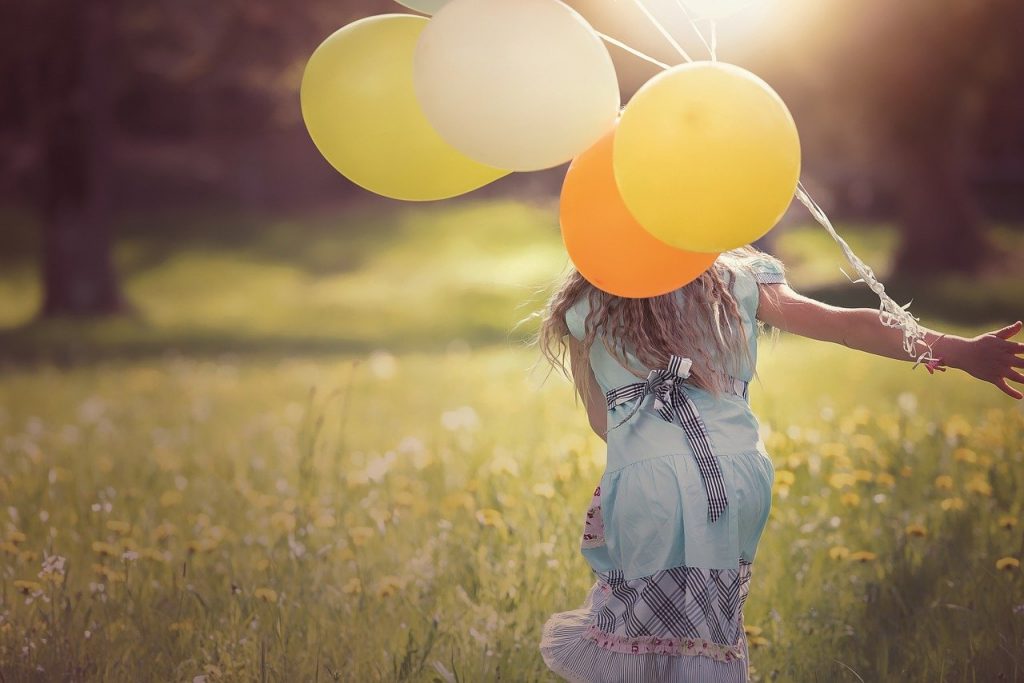 Our journey is not always easy. In fact, sometimes we encounter various difficulties. We'll have those seasons where we feel hopeless, anxious, and afraid of our circumstances, and we don't know how to overcome it. And that is okay because it is part of life. During our weakest moments, we can see that God is stronger. When we feel lost, we know He'll direct us towards the right path. So, we must tightly grip on to Him. Delighting amidst our challenges means we're allowing God to work in our lives and fight our battles for us (2 Corinthians 12:10).
Everyone will face various trials and challenges in life. Whatever our status in life, difficult moments will come. Even the most popular or the richest person will encounter tough seasons. These religious quotes below are products of the situations faced by real people. May their remarkable quotations comfort and strengthen us to face hardships ahead of us.
"

We gain strength and courage, and confidence by each experience in which we really stop to look fear in the face…we must do that which we think we cannot."

– Eleanor Roosevelt
"There is no one who is insignificant in the purpose of God." – Alistair Begg
"Your potential is the sum of all the possibilities God has for your life." – Charles Stanley
"Faith makes all things possible. Love makes all things easy." – Dwight L. Moody
"We are all faced with a series of great opportunities brilliantly disguised as impossible situations." – Chuck Swindoll
Victories with God
Sometimes we feel like we're experiencing the toughest battle ever, and we don't know how to overcome it. But, God doesn't give us challenges that we can't survive. As we overcome our tough battles, with God, we learn lessons that will help us if ever we encounter the same problems again. Additionally, we gain more strength, courage, and confidence. So, the challenges we're facing right now might become a pathway for greater opportunities.
Whenever we feel worthless, a quote from Charles Stanley reminds us that we have much potential. As we live our lives with God, He can use us as instruments to advance His kingdom. Hence, we must work to deepen and strengthen our relationship with him. As we put our faith in him, we should follow what he says with love and grace. Let these religious quotes be a reminder we are precious to him.
Motivational Religious Quotes About Trusting God's Plan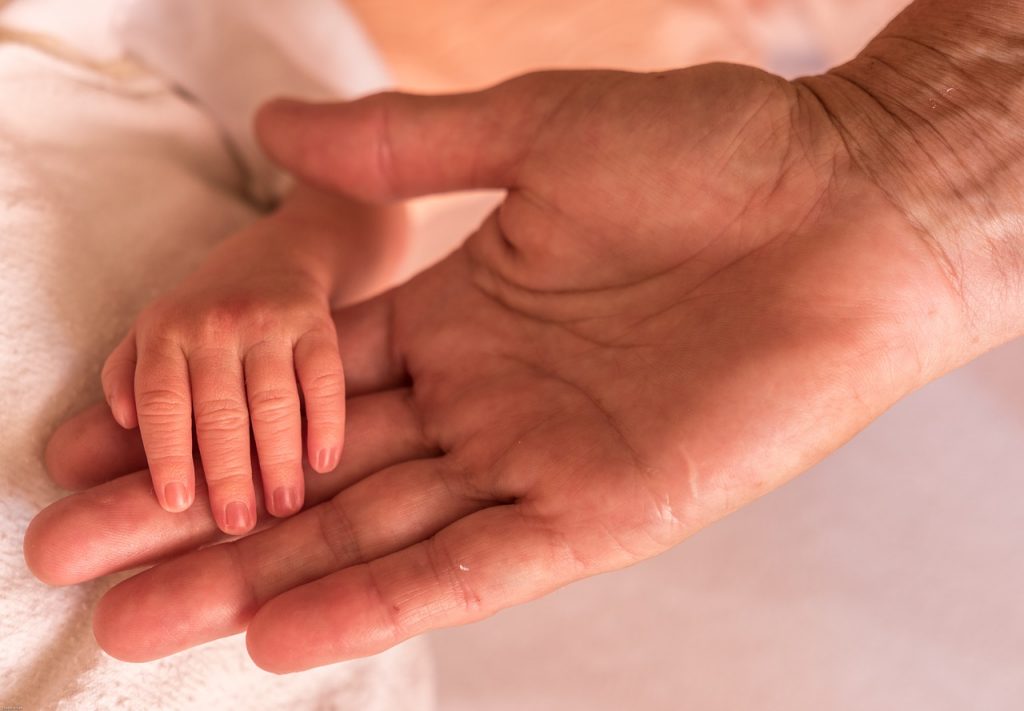 This world is full of uncertainties, so we must put our trust in someone who is unchanging. We must incline our security to someone who is all-knowing and all-powerful. And who is that someone? Of course, it's God. Trusting Him is important in our spiritual journey. We don't know what awaits us in the future. However, we know that God has better plans for us (Jeremiah 29:11). Even if the world fails us a hundred times, God will never fail us. We shouldn't hesitate to entrust all aspects of our life to Him.
God's word is timeless. His promises to us yesterday will continue tomorrow. We can always rely on his words. So, we can learn from these religious quotes on how we can continue to trust Him.
"

God never said that the journey would be easy, but He did say that the arrival would be worthwhile"

– Max Lucado
"God will meet you where you are in order to take you where He wants you to go." – Tony Evans
"If God is your partner, make your plans BIG!"- D. L. Moody
"God does not give us everything we want, but He does fulfill His promises, leading us along the best and straightest paths to Himself." – Dietrich Bonhoeffer
"Continuous effort — not strength or intelligence — is the key to unlocking our potential." – Winston Churchill
God will meet us at our level. Even if we are at our lowest of lows, He can save and redeem us. He will guide us towards the plans he has for us. Though we may wonder why God doesn't answer certain prayers, we should still have faith in Him. God knows what's best for us. While we wait for God's perfect timing, let's continue to trust Him.
Religious Quotes For Our Daily Lives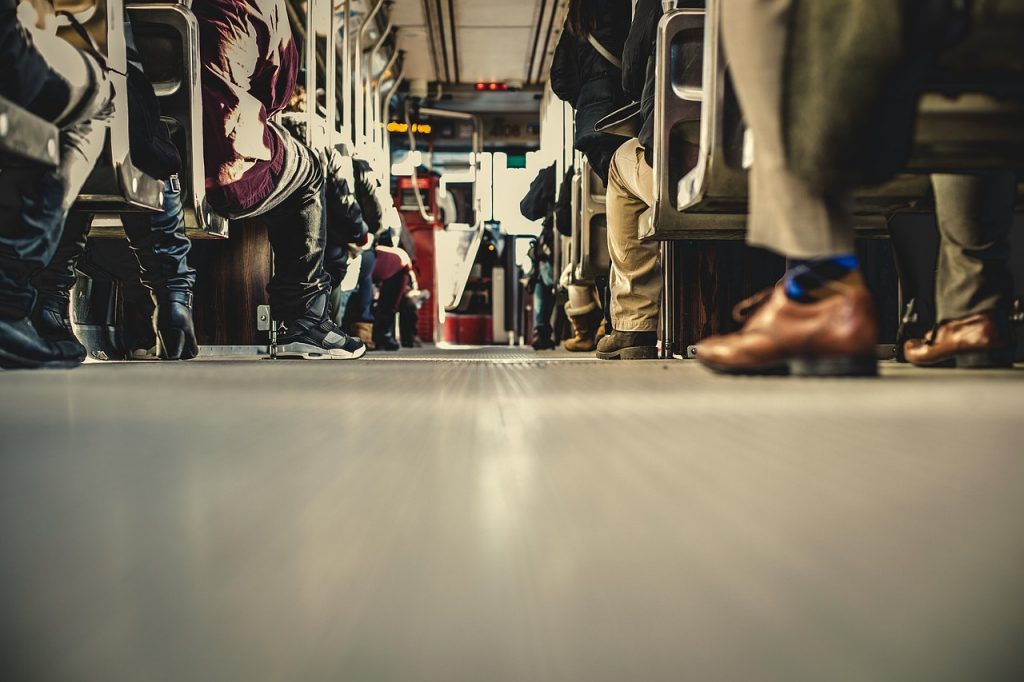 Every day is a brand new day and a blessing from God. The best way to start our day is to be reminded of God's word. Hence, reading the Bible and doing our devotional or quiet time will surely help us find security and comfort in him. Whatever circumstances we'll face that day, whether we encounter trials and challenges, we will not be shaken because our foundation is in him.
Here are the religious quotes from influential Christians that can inspire our lives every day.
"The best thing about the future is that it comes only one day at a time."

– Abraham Lincoln
"Relying on God has to start all over every day as if nothing has yet been done." – C. S. Lewis
"If you can't fly, then run, If you can't run, then walk, If you can't walk, then crawl, but whatever you do, you have to keep moving forward." – Martin Luther King Jr.
"The secret of happiness is to live moment by moment and to thank God for all that He, in His goodness, sends to us day after day." – St. Gianna Molla
"Let God's promises shine on your problems." – Corrie Ten Boom
Many of us are anxious for different reasons. We worry about where to get our daily needs or what might happen to us in the future. And these worries often ruin our day. However, these religious quotes remind us to keep calm, let go, and let God. We can enjoy every hour of each day because we have God. We can take things slow and appreciate every moment because we know that He is in control. Whenever we encounter problems, let's hold on to God's promises. We must continue to move forward and cherish every step of our spiritual walk.
The Power of Prayer
"Worry does not empty tomorrow of its sorrows; it empties today of its strength."

– Corrie Ten Boom
"The Christian life is not a constant high. I have my moments of deep discouragement. I have to go to God in prayer with tears in my eyes, and say, 'O God, forgive me,' or 'Help me.'" – Billy Graham
Having worries and fears are inevitable. Yet, spending our day worrying about tomorrow will not help us either. It will only drain our energy and make us weak. Every time we feel discouraged or hopeless, may we continue to find strength, security, and comfort in the presence of God. He wants us to surrender all the things that bother us at his feet. Indeed, prayer is one of the most powerful things that we can do as we start our day.
"God's work done in God's way will never lack God's supplies."

–

Hudson Taylor
"Be faithful in small things because it is in them that your strength lies." – St. Mother Teresa of Calcutta
"The will of God will not take us where the grace of God cannot sustain us." – Billy Graham
These religious quotes remind us that it is God who sustains us. He is a great provider. He knows what we need even before we ask for it. Yet, why do we still pray if he already knew our requests? First, prayer allows us to understand God's character. Second, it helps us see his faithfulness and goodness in our lives. And third, prayer helps us trust and surrender everything to Him. As humans, we are fragile, thus, the more that we should hold on to God. Whatever situations we are in, his grace will sustain us.
Religious Quotes to Remember As Christians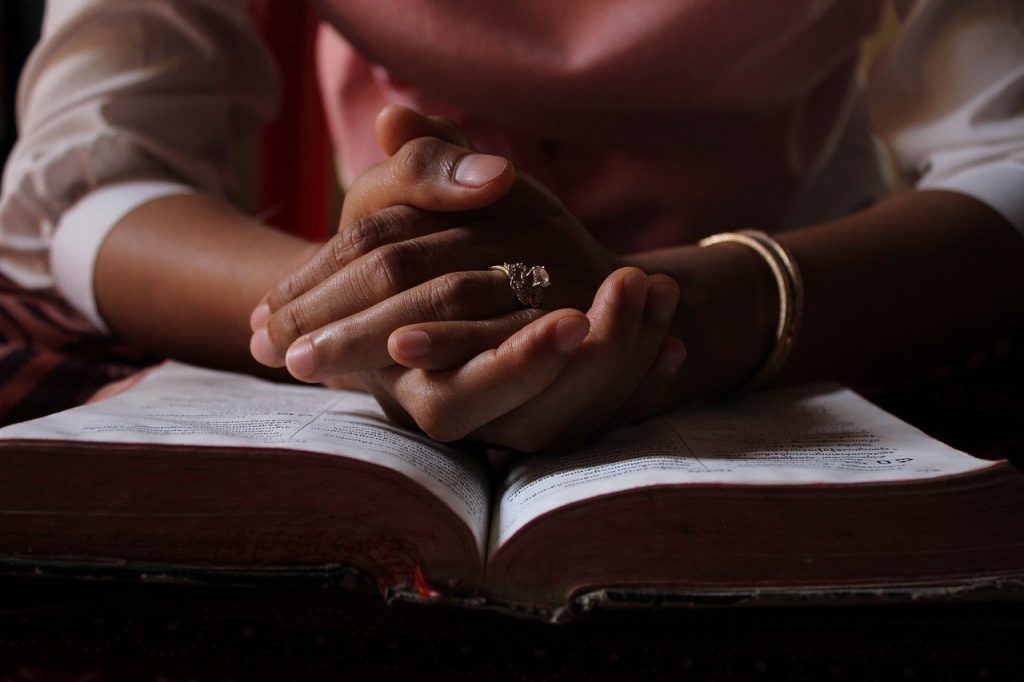 As Christians, how do we live our lives? Are we giving God the honor and glory he deserves?
Once we surrender our lives and accept Jesus as our Lord, we must live a life according to God's purpose. We must allow Him to transform us so that we may become Christ-like. God set us apart from this fallen world. Hence, we must be careful with our thoughts and actions. But, how can we do that? The answer is, through the Bible. As Christians, we should build our foundation in God's words and promises.
Here are some religious quotes we can memorize and apply to our lives.
"Our greatest fear should not be of failure but of succeeding at things in life that don't really matter."

– Francis Chan
"He who lays up treasures on earth spends his life backing away from his treasures. To him, death is a loss. He who lays up treasures in heaven looks forward to eternity; he's moving daily toward his treasures. To him, death is gain." – Randy Alcorn
"If you believe in a God who controls the big things, you have to believe in a God who controls the little things. It is we, of course, to whom things look 'little' or 'big'." – Elisabeth Elliot
"The world offers you comfort, but you were not made for comfort. You were made for greatness." – Pope Benedict XVI
One of the remarkable religious quotes from Pope Benedict XVI states that there are times in which it is hard to be a Christian. It is tempting to give in to the comfort the world offers, yet this is also where sin starts. When we live for God, even though it's a bumpy journey, He can turn everything to greatness.
Motivational Religious Quotes to Drive Us Spiritually
"Christ literally walked in our shoes."

–

Tim Keller

"We can see hope in the midst of hopelessness. We can see peace in the midst of chaos. We have hope that the world does not have. We can see clearly that all things work together for the good of them that love Him and are called according to His purpose."

– Priscilla Shirer
"Pain and suffering have come into your life, but remember the pain, sorrow, suffering are but the kiss of Jesus — a sign that you have come so close to Him that He can kiss you." – St. Mother Teresa of Calcutta
"Faith is to believe what you do not see. The reward of faith is to see what you believe." – St. Augustine of Hippo
May these little collections of religious quotes help us be reminded of God's goodness and greatness. He is powerful and all-knowing, but our God is relational too. He understands us and the difficulties we go through. So, what's stopping us from surrendering our entire life to him?
Amidst the chaos this world might bring, we will continue to find serenity in God. Despite pain and suffering, let's continue to trust him, so we can find strength and hope. The difficulties we might face along the way can become a great way for us to see God's love and grace. Hence, we shouldn't lose hope, but continue to strengthen our relationship with him. Also, with God, may we become the light for those who are in darkness.
A Living Testimony of God's Greatness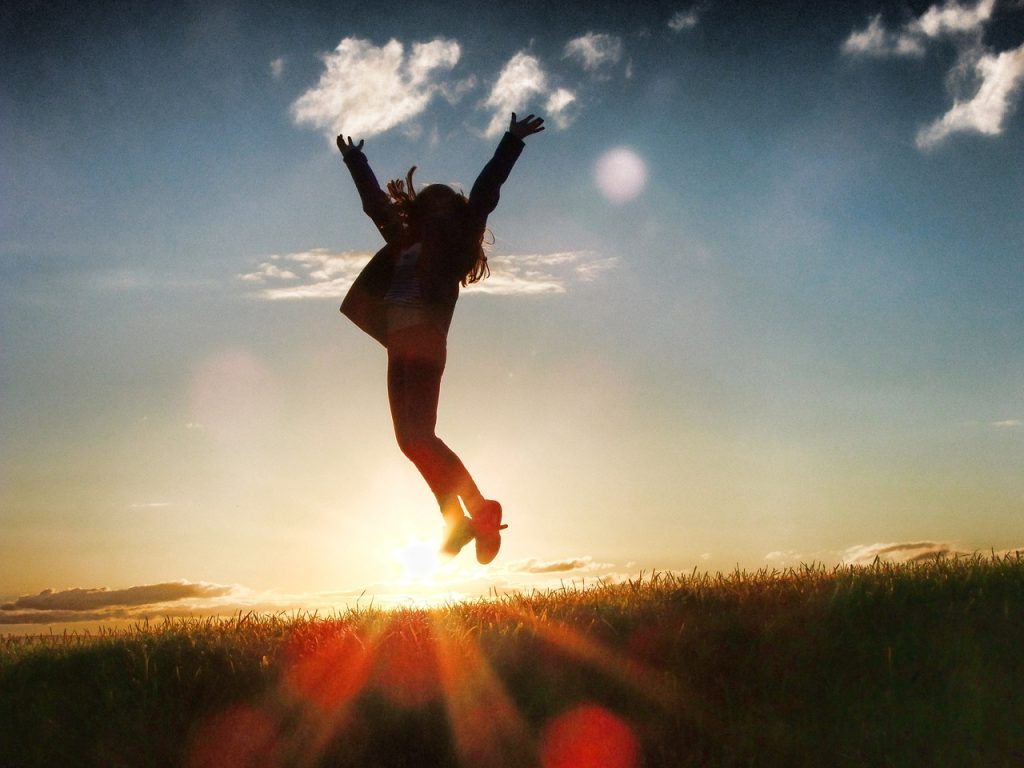 "God is able to take the mess of our past and turn it into a message. He takes the trials and tests and turns them into a testimony." – Christine Caine
These religious quotes from influential Christians are their lessons learned whilst on their spiritual journies. These are the words of wisdom God has instilled in their hearts; and now they share it with others whose lives can relate. Most of us probably have our own collection of lessons we have learned from God through our experiences. So, let's continue to move forward, hold on to these words whether it serves as a reminder or a promise for tomorrow. Share these lessons so we may become a living testimony of God's love and greatness.
"You are the only Bible some unbelievers will ever read." – John MacArthur
Our favorite quote from John MacArthur serves as a reminder that our story can become a great inspiration to others, especially to non-believers. Our journey might become an eye-opener to others. So, we must continue to live our lives by giving honor and glory to God!