What are you facing right now? How is everything going on with your life, career, and health? Are you confronted with various burdens and trials so heavy that you're starting to give up? Things may not be going the way you planned it to be. You probably have lost your joy and peace, and sadly, darkness has engulfed your mind and soul. What you are going through right now might be very distressing and discouraging but it's not permanent. All things in this world; your pain, your possessions, are temporary. Your emotions and dilemmas are absolutely real but they won't last forever. However, you are not alone in this battle. Even a king who had everything struggled just as you do. Find out how the greatest king of Israel, David, endured in Psalm 27 KJV.
Your suffering and the things that keep you awake at night with your heart bursting in thud may keep your anxious heart in trouble. Naturally, we worry about the things that we cannot control, especially our future. Also, if there are heartaches or problems which we fail to handle well, we begin to look for reasons to stop. King David in his suffering has a very remarkable and wise approach which allowed him to conquer his difficulties. In Psalm 27, King David knew exactly what He needed to do. He pursues God, the one whom he can rest his heart and surrender his trials. King David found a bold declaration of his faith in God despite his circumstance. He was not just there finding reasons to give up. Instead, he stands with confidence uttering to God the desperate prayers of His heart.
David's Declaration Of Faith
Along with the hundred psalms of the Bible, Psalm 27 KJV proves why God called David a man after his own heart. David is constantly seeking God. Through fire and rain; blessing and suffering, he was seeking god. In times when he rose and in times when he failed, he still seeks God. There is a varying scholarly assumption of when David wrote this psalm. Some say David wrote it before he became King of Israel at the time he was in great trouble, fleeing from King Saul's jealousy and anger. Biblical accounts, however, state that David wrote Psalm 27 when King Saul ordered the execution of a large number of priests because of their involvement in David's flight.
On the other hand, other scholars think that King David wrote Psalm 27 when he was older, facing difficulties and trials; the time when he had a great deliverance from the sword of the giant, Ishbibenob. After this incident in the Bible, the men of David determined not to take into battle against their King.
But, n matter when or where David wrote this psalm, the message of Psalm 27 does not diminish its essence. It remains powerful in declaring how God is faithful in whatever season. The verses of Psalm 27 KJV say to its readers, "gear up and declare with faith the faithfulness of God". In the first half of Psalm 27, that is, verses 1-6, David declared who God is in his life and how he looked unto God. The first six verses also give us a brief glimpse of what David is facing currently during this time. Whereas, the remaining verses are David's eager prayer to God.
The Lord Is My Light And My Salvation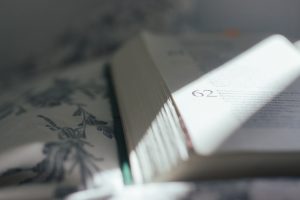 Psalm 27:1 The Lord is my light and my salvation— whom shall I fear? The Lord is the stronghold of my life of whom shall I be afraid?
This is a very popular verse and there is no doubt why it is. The first verse of Psalm 27 KJV introduces who God is according to the knowledge of David. This knowledge is not something David knew by His might. Instead, the Lord revealed it to Him. David says "The Lord is my Light". He knew that however dark it is this very moment, the Lord is his light. In moments of turmoil and confusion when things are entirely bewildering, the Bible reminds us of this, that our God is not just the source of light but the light himself. There is no way, no place, and no heart too dark for the light of the Lord. Moreover, it is amazing to think that darkness can never triumph over light (John 1:5) for light shines in the darkness.
The second description of David to God is salvation. He is our salvation; the one who rescues; and the one who saves. Boldly written, it asks in an almost taunting way, "whom shall I fear?" Here, David is saying "I've got the Light of the world and the Almighty Savior, why then should I fear?". Furthermore, David added, "the Lord is the strength of my life, of whom shall I be afraid?". This phrase should convince every believer that God is the strength of our lives. So if you feel weak right now, that's just fine. You won't need God's strength if you're strong on your own.
My Heart Shall Not Fear
Psalm 27:2-3 When the wicked advance against me to devour me, it is my enemies and my foes who will stumble and fall. Though an army besiege me, my heart will not fear; though war break out against me, even then I will be confident.
First, David declared who God is in his life in the first verse. Perhaps, David is uttering it as an adoration to the Lord and at the same time, preaching it to his soul so that he'll be reminded of the great qualities of God. Second in Psalm 27:2-3, He applied the previous verse to His current dilemmas or to certain scenarios he had experienced in the past or he sees coming shortly. What a wise move is this! After asserting God's greatness, He then immediately relates it to his situations. The author said, whatever it is, the enemies, adversaries, and works of the devil, unfair foes, difficulties, wars, great problems, and conflicts, name it all! It won't win over my Lord. They will all stumble and fall, face-down to the ground.
David has this glowing confidence and this confidence is not based on his valor whether he is a king already or not. His confidence is solely on God. If you are faced with deep worries and great difficulties, be confident not on what you can do but on who God is; not on your present status but on God's power to destroy any obstacle that might hinder you from a life of peace and happiness under grace. Just like David, we can utter with courage who God is and believe with all our heart that He can do all things.
I Seek To Dwell In The House Of The Lord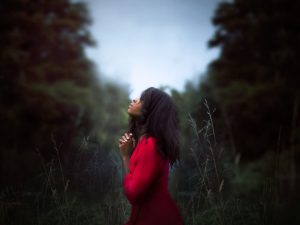 Psalm 27:4 One thing I ask from the Lord, this only do I seek: that I may dwell in the house of the Lord all the days of my life, to gaze on the beauty of the Lord and to seek him in his temple.
King David, the author of the Book of Psalms delights in the Lord. It is evident from the first verse of Psalm 27 KJV where he flaunts about the power and nature of God. In this verse, David expressed how he longs to spend time with God as long as he can. He desires to dwell in the house of the Lord all the days of his life. In other words, he wants to be in the presence of the Lord each day and every day. What is its purpose? His words were simple, to behold the beauty of the Lord, and to enquire in his temple.
Let's go back on the first words David used in this verse. He said, "one thing". The one thing he desired is to seek God. To put it simply, he wants more of God. Deep in his heart, there is this profound longing for God. It is a thirst that only God's presence can quench. And it is his primary focus. Remember, David wrote this psalm when he was in the middle of life's difficulties. Amid a situation where there are difficulties, we usually ask God to provide us with something that would help us overcome. For instance, financial stability, favor, or healing. Yet the desire of David was far from these things. What did he desire? David desired the Lord, not what God can give him.
This however is the best longing David had. The Lord has everything and the ultimate purpose for men is to pursue Him. King David in his awe did just this.
In Times Of Trouble, He Shall Set Me Up Upon A Rock
Psalms 27:5 For in the day of trouble he will keep me safe in his dwelling; he will hide me in the shelter of his sacred tent and set me high upon a rock.
Another truth about God can be seen in the fifth verse of Psalm 27 KJV. In the time of trouble, the verse declares that the Lord is our refuge, a mighty fortress, and a strong tower. Though we cannot find these attributes literally in this verse, this is what this verse is all about. It talks about how God can keep His child in His mighty and strong pavilion where no one can enter and harm him. The former verse says that David wants to gaze upon the beauty of the Lord and enquire in His temple. He found the presence of God as a place of worship and safety. David recognized that in the same place where he can worship God, he can also find security amid the works of his enemies.
Furthermore, the verse says "in the secret of his tabernacle shall he hide me" The tabernacle in the Old Testament is a place of worship for the Israelites. Divided into three parts, the tabernacle's innermost portion is called The Most Holy Place. No one would dare to enter this place of the Tabernacle for if you are unrighteous before the Lord, you won't be able to get out again for death will find you as you are unworthy of God's holiness. Only the High Priest can enter the tabernacle, and even then, he cannot barge into The Most Holy Place without proper preparation. This is the secret tabernacle of the Lord whom David sees God will hide him in. Surely, there will be no one who can touch him there or they will face death in the presence of God's holiness.
God can hide you in the same place where he hid David. Remember this if you're in trouble.
I Will Sing Praises Unto The Lord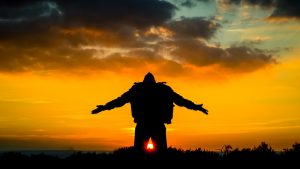 Psalm 27:6 Then my head will be exalted above the enemies who surround me; at his sacred tent I will sacrifice with shouts of joy; I will sing and make music to the Lord.
In the Book of Psalm 27 KJV, the sixth verse states the result of God's protection against any form of adversaries. With God being your refuge, strong tower, salvation, and strength, how can someone not overcome? David holds this triumphant confidence saying "And now shall mine head be lifted up above mine enemies round about me". In the previous verse in Psalm 27:5 David believed that the Lord will set his feet upon a rock. The continuation of this phrase is in the sixth verse which affirms the victory David has under the arms of Jesus. David, again, full of faith declared this victory in the Lord. He knows that He shall then stand on the very firm foundation of God can win over his every battle.
In the place where David seeks God, where he gives worship is the same place where he found the safest place of refuge before his enemies. It is also the same place where David would give his praises and thanksgiving as written in verse 6 of Psalm 27. David knew well the response to the goodness and greatness of God. Do not forget to give back God all the praises and honor that He serves. Gratitude is imperative in serving and following God. David goes into detail in expressing his gratitude. Since David was a musician, his innate response of thanksgiving is accompanied by music and songs. He said, "I will sing, yes, I will sing praises unto the Lord."
You can also give thanks to God through any means there is more to music. There are various ways to declare with confidence the goodness of God in your life.
Lord, Your Face I Will Seek
Psalm 27:7-8 Hear my voice when I call, Lord; be merciful to me and answer me. My heart says of you, "Seek his face!" Your face, Lord, I will seek.
After David was able to declare the power and greatness of the Lord and of what He can do, he began to utter now his prayers before God. "Hear, O Lord, when I cry with my voice" Imploring the mercy of God David asked the Lord to listen to Him and answer Him. King David was a wise servant of the Lord. If we want God to hear our prayers, it is an effective way to claim His words and promises in the Scriptures. David did this. He said in the eighth verse of Psalm 27, "When thou sadist, Seek ye my face; my heart said unto thee, Thy face, Lord, will I seek". Since the Lord Almighty commanded to seek His face, David did just as what God has commanded him to do. He seeks his face.
In the previous verses, David is just saying that He desires the presence of God. Now, in this verse, he is already seeking the face of God. He is now praying towards God, asking God to hear him. Do you earnestly desire to seek God as well? Ask him to hear your voice. A little piece of Scripture is also a helpful tool. The Lord cannot say no to His own words. Let us desire to seek and behold the beautiful face of the Lord.
Do Not Reject Me Or Forsake Me
God My Savior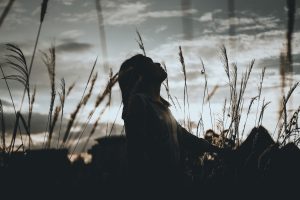 Psalm 27:9 – 10 Do not hide your face from me, do not turn your servant away in anger; you have been my helper. Do not reject me or forsake me, God my Savior. Though my father and mother forsake me, the Lord will receive me.
The worst situation a servant of God can ever have the experience of is not being able to find the face of HIs master. It is the ultimate desire of a servant's heart to serve his King and please His name. But, what if the Lord won't show His face? What if the Lord refuses to let His presence touch you in your darkest and most heart-rending moment? This is unbearable for a true follower of the Lord. If God is the only safe refuge and the only true source of strength, how then can someone fight with God leaving their sides?
For this reason probably that David prayed to God in verse 9 of Psalm 27 KJV "Hide not thy face far from me; put not thy servant away in anger". Even just the thought of it is already agonizing in the minds of those who desperately seek the presence of God. The next declared phrase is a more desperate cry from the author. It says "leave me not, neither forsake me, O God of my salvation." To be forsaken by God or left by god is an unimaginable experience. It means losing all of who God is, His peace, joy, strength, wisdom, comforts, help, and refuge. A life without guidance and a life without purpose are what it means to be forsaken by the Lord.
Nevertheless, the last verse reassures us that even when everybody leaves us even when those closest to us leave us, the Lord will always stay. He will forever stay by our side. This is His promise: that He will never leave nor forsake his people (Deuteronomy 31:6)
Teach Me Your Way And Lead Me In A Plain Path
Psalm 27:11 Teach me your way, Lord; lead me in a straight path because of my oppressors.
No Christian would want to be forsaken by Jesus. David shares the same sentiment. Hence, David prayed in verse 11 "Teach me thy way, O Lord, and lead me in a plain path, because of mine enemies" (Psalm 27 KJV). He does not seek a one-way communication with God. David knew He should also desire to hear the voice of God in His life. Thus, he earnestly prayed for the Lord to teach him His ways and to make his path straight. This pertains to a path of righteousness and the road which God would lead His people towards Him.
David is saying here that we should also be asking God for two things. First, ask God to guide us in his way; his plans, his purpose, and his will. Second, we should also ask the Lord to lead us or give us the right direction in reaching the way He wants us to go. How comforting is it to realize that the Lord does not only give amazing plans, but He also leads and guides us in attaining those plans? The enemies will try all their best to lead us astray and miss the best opportunities of our lives to honor God. Therefore, we need constant guidance and direction from the Lord.
I Will See The Goodness Of The Lord
Psalm 27:12 – 13 Do not turn me over to the desire of my foes, for false witnesses rise up against me, spouting malicious accusations. I remain confident of this: I will see the goodness of the Lord in the land of the living.
Since the forces of the enemy are always present against David, his prayer includes deliverance in verse 12. "Deliver me not over unto the will of mine enemies" (Psalm 27 KJV). There might be a fear in the tone of this writing; a fear that at any moment the enemy might devour David. The lies of adversaries surrounded him and it must have brought him fear for he said "I had fainted unless I had believed to see the goodness of the Lord in the land of the living". David was in great danger. His enemies were looking for him and anytime soon they can find him to kill him.
Anyone would be frightened if they knew their death is near. Yet, David turned his perspective into a lens filled with faith. He started focusing on the land of the living; a place where there is no more pain nor sorrow; the paradise that is yet to be revealed during this time. May we look unto this paradise where there are neither more tears nor despair if you are in agony right now. Remember that nothing of any of this pain will remain forever.
Pondering On Psalm 27:14 Wait On The Lord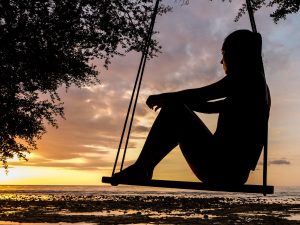 Psalm 27:14 Wait for the Lord; be strong and take heart and wait for the Lord.
Verse fourteen of Psalm 27 KJV concludes this wonderful prayer. This is just the perfect phrase to leave us as we begin to see our struggles from a different point of view. A view where faith arises and the faithfulness of God magnified. "Wait on the Lord". Life on earth is really challenging and at some point tiring but wherever you are right now, just wait there. Don't give up. Wait there, for the Lord your God shall come to take away all your scars and heartaches, and you will have no more anguish.
What is forever compared to forty years? Or even 60 years? Can you compare 60 days to 60 years? to 60 million years? to 6000 billion years? We can add more zeros and still fail to measure eternity. So, can we wait just a little bit? Endure for a while until we find eternity. As we wait, may we have the same prayer as David had "be of good courage". Let us stand firm and bold on this faith that we have for God will strengthen our hearts when we need it to. If our heart is almost fainting right now, say, wait, wait on the Lord. To behold His beauty evermore is what we must seek.