Stress is common. It comes during our hectic schedules, heavy workloads, negative thoughts, societal pressure, and more. Anything can be a stressor, especially in today's fast-pacing world. According to The American Institute of Stress, 7 7% of people undergo the kind of stress that harms the body while 33% of the surveyed population experience severe stress. The fact that stress affects the majority of the population is alarming and makes you wonder, "how well am I coping with stress?" Thankfully, we have Bible verses for stress alone!
Usually, we take stress as if it's a normal chunk of the day. Little do we know, stress branches out to multiple health complications namely; heartburn, depression, high blood sugar, high blood pressure, and reproductive problems. A person can never completely avoid stress. Instead, we should learn how to confront and cope with it. The best answer, we have is to look to God. Also, keep in mind that God knows exactly what we are feeling.
Stress Management: Lessons From the Bible
These Bible verses about stress management will aid you in one specific aspect and that's the art of seeing things in a brighter and higher perspective. Sometimes, uncertainty and overthinking make situations worse than it actually is. But, seeing from a different perspective, a positive perspective of God's Plan makes us realize that there's more meaning to our burdens. Here are lessons about stress we can pick up from the Bible.
1. God Has Special Plans For Us
Amidst the Bible's colorful stories and awakening events, we might be shocked as to how vocal Scripture is when it comes to tackling stress. There are numerous Bible verses about stress only which proves how God knows that we are experiencing it. But the twist here is that He knows our stress but, we don't know His Plans.
2 Corinthians 4:8-9 "We are afflicted in every way, but not crushed; perplexed, but not driven to despair; persecuted, but not forsaken; struck down, but not destroyed."
Jeremiah 17:7-8 "But blessed is the one who trusts in the Lord, whose confidence is in him. They will be like a tree planted by the water that sends out its roots by the stream. It does not fear when the heat comes; its leaves are always green. It has no worries in a year of drought and never fails to bear fruit."
Bible verses like these indicate God's marvelous plans. Sure, stress is tedious and it tires us. But, if we see more beyond our burdens, we arrive at a scenery where God places us into uncomfortable spots to make us grow more, trust more, and live more.
Romans 12:2

"Do not conform to the pattern of this world, but be transformed by the renewing of your mind. Then you will be able to test and approve what God's will is—his good, pleasing, and perfect will."

James 1:2-4 "Consider it pure joy, my brothers and sisters, whenever you face trials of many kinds because you know that the testing of your faith produces perseverance. Let perseverance finish its work so that you may be mature and complete, not lacking anything."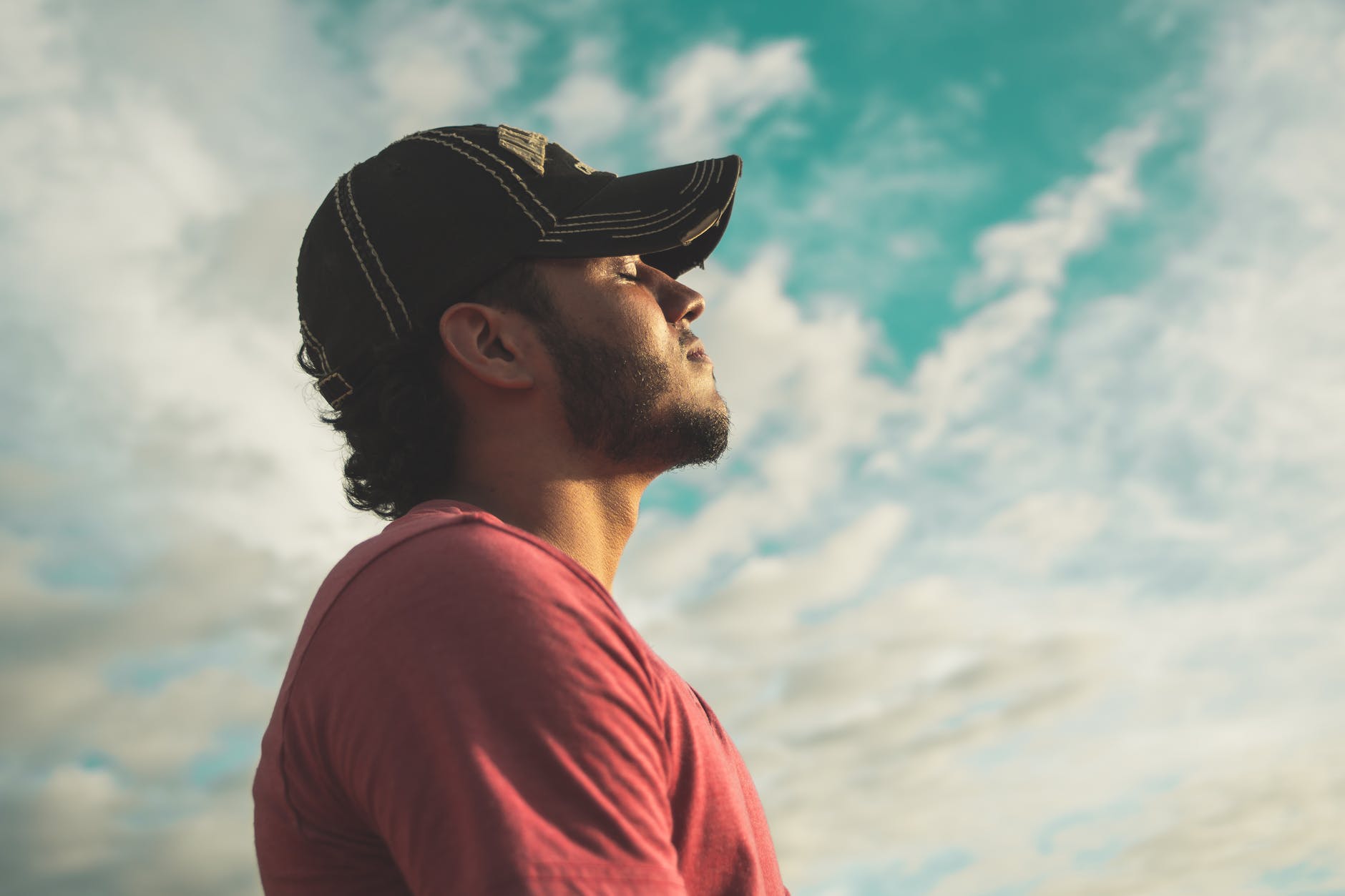 2. God Wants Us To Come To Him
Speaking of purpose, the practice of seeing stress in another light is remembering God's reminder to trust Him completely. By trusting him, it does not only cover the good days. We should not limit our faith only at times where the world is in sync with our schedule. Instead of thinking of stress as a meaningless punishment, think of it as a challenging test to hone your faith in God and endurance in life.
Psalm 94:19 "When doubts filled my mind, your comfort gave me renewed hope and cheer."
Psalm 9:9-10 "The Lord is a shelter for the oppressed, a refuge in times of trouble. Those who know your name trust in you, for you, O Lord, do not abandon those who search for you."
At times when we feel like nothing makes sense and towering problems just keep piling up, it's a call to resort to God. The Lord awaits those who are weary and hurt. These Bible verses about stress prove that your problem is one of the best moments to recollect and reconnect with the Lord. It's better to take a short break from all the pressure and just take time for the Lord. This is because He will amaze you with His Grace and lift your burdens from your shoulders.
Matthew 11:28 "Come to me, all you who labor and are burdened, and I will give you rest."
Hebrews 13:6 "So we can confidently say, "The Lord is my helper; I will not fear; what can man do to me?"
Psalm 55:22"Cast your burden upon the LORD and He will sustain you; He will never allow the righteous to be shaken."
Psalm 37:5 "Commit your way to the LORD; trust in him and he will do this"
These Bible verses about stress and anxiety have similar content. However, they are spoken and seen in different contexts. And because of these similarities, we can see how God works through everyone regardless of the context and weight of their problems. We have to trust God and remember two things. First, God loves us and He will not abandon us (Joshua 1:5). Second, God knows us even before we were born (Jeremiah 1:4 – 9). So, God knew our burdens are likely to occur but guess what? If God didn't stop it. He placed it for us to conquer it.
3. God Wants Us To Be Strong
Stress is double-sided; it makes you weak for the moment but, once you conquer it, it makes you stronger than ever. Sometimes, we have to treat stress as a challenge to build more endurance and grow. If you remember, there are incidents from your younger years that seem completely stressful and unbearable. But if you look at yourself now, that incident is what makes you a little stronger today.
Psalm 118:13 "I was pushed hard so that I was falling, but the Lord helped me."
1 Corinthians 16:13 "Be on your guard; stand firm in the faith; be courageous; be strong."
John 14:1 "Do not let your heart be troubled. Believe in God, believe also in Me."
Luke 21:19 "Stand firm, and you will win life."
Luke 6:48 "They are like a man building a house, who dug down deep and laid the foundation on the rock. When a flood came, the torrent struck that house but could not shake it, because it was well built."
Luke 6:48, speaks of a man who could not be shaken because he was well built. Being "well built" in this context takes a huge amount of faith and courage. Before we reach a point where we are unbothered, we have to pray more, see more, and trust more. Remember, God won't place you in a situation you cannot withstand. He knows Your past and Your future, He knows you will be strong enough to win over your stressors. Therefore, stand tall, shrug it off, and try again.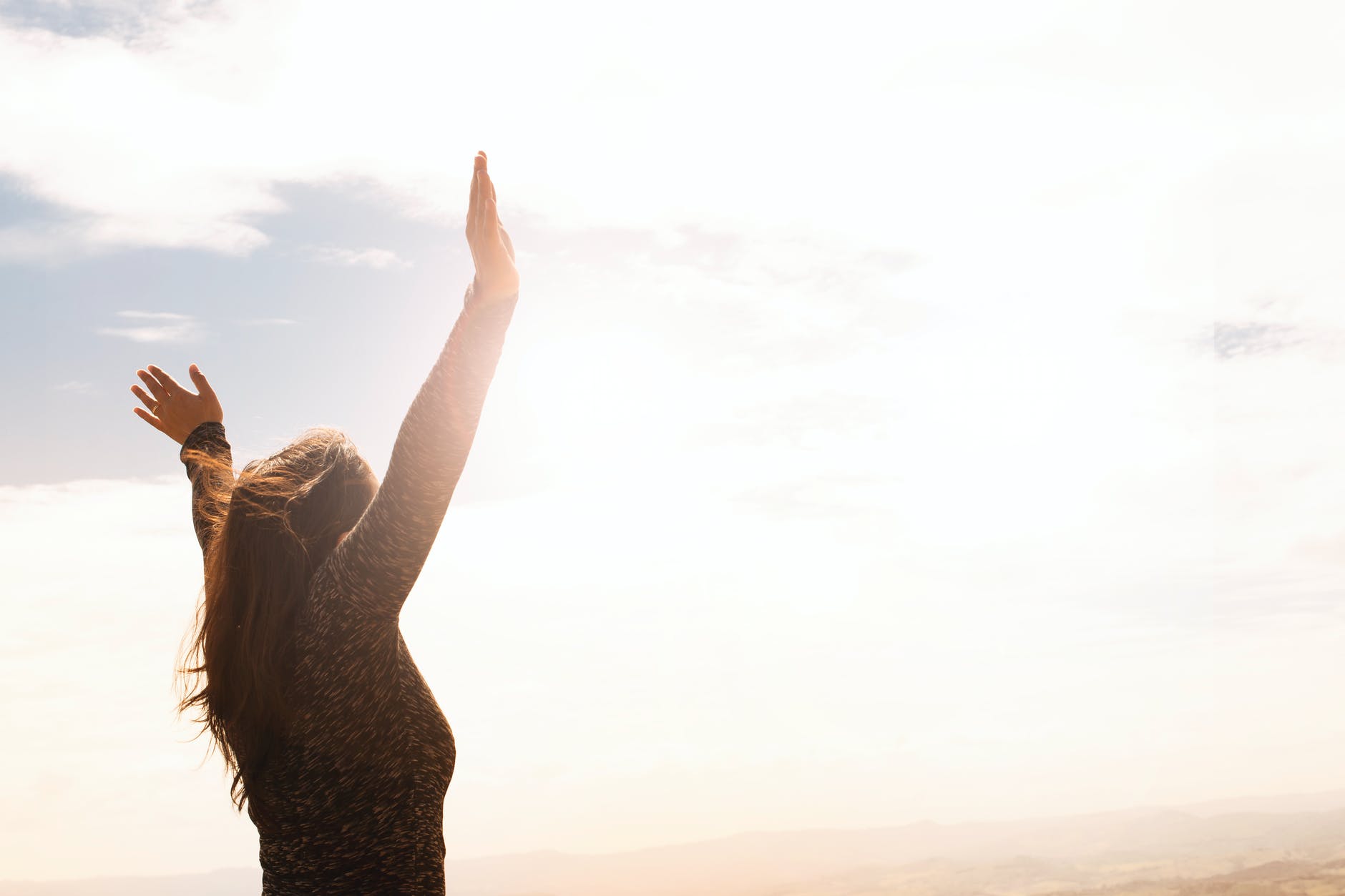 4. God Wants Us To Trust More
Again, there are many Bible verses about stress and any relating obstacles. Of course, these are written for a reason and one of them is God's desire to make us trust Him. Our lives can be crazy and draining. Nevertheless, we have to always keep in mind of the Almighty God behind our worries. Whenever life seems to have no sense, trust that the Lord is working His Way in our days, He will strip off the weight and He will wipe your tears. But, before that, you have to trust Him. God works His Wonders through faith.
Psalm 16:8 "I know the LORD is always with me. I will not be shaken, for he is right beside me."
Psalm 56: 3-4 "When I am afraid, I put my trust in you. In God, whose word I praise— in God, I trust and am not afraid. What can mere mortals do to me?"
Take the verses above as an example; Remember that God is omnipotent, omniscient, and omnipresent. Therefore, He can do everything and He knows everything. So, if your stressors are people who are hurting you. This is the time to ask yourself "If God is with me, who can bring me down?". As always, God will never leave His believers. As long as you keep Him close, you have nothing to worry about.
Psalm 118:7 "The Lord is with me; he is my helper".
Proverbs 16:3 "Commit to the Lord whatever you do, and he will establish your plans".
Psalm 34:18 "The Lord is close to the brokenhearted and saves those who are crushed in spirit".
These verses remind us of one thing; God was and is always with us. Even before you feel the weight of burdens on your shoulders, God has open arms ready to help you. So, seek Him, and find Him. No form of physical and human interaction can make you stress-free because only God can remove your stress.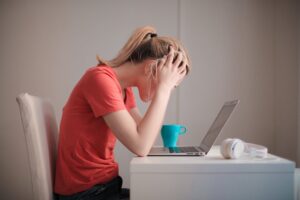 5. God Wants Us To Live
Among all the stated Bible verses about stress, we often fail to remember one of the most important messages God wants us to know, and that's how He wants us to live. He gave us this precious life with others who can support us during times of stress, pain, and sorrow. God does not want us to live in the depths of our problems. He wants to set us free, happy, and at peace. We should never let the external problems of this world spoil God's gift for us.
Philippians 4:6 "Do not be anxious about anything, but in every situation, by prayer and petition, with thanksgiving, present your requests to God".
Romans 8:6 "The mind governed by the flesh is death, but the mind governed by the Spirit is life and peace".
John 14:27 "I am leaving you with a gift—peace of mind and heart. And the peace I give is a gift the world cannot give. So don't be afraid".
Psalm 23:4 "Even when I walk through the darkest valley, I will not be afraid, for you are close beside me. Your rod and your staff protect and comfort me".
Proverbs 12:25 "Worry weighs a person down; an encouraging word cheers a person up".
Matthew 6:34 "Therefore do not worry about tomorrow, for tomorrow will worry about itself. Each day has enough trouble of its own."
Matthew 6:27 "Can anyone of you by worrying add a single hour to your life?"
God constantly reminds us to not be anxious. Let us always remember that He is in control and that He loves us! If we can feel safe and sleep soundly inside a plane with a stranger flying us thousands of miles above ground, how much safer is it when God drives our lives? So, don't worry, you God has you in the safety of His hands! And above all, God sees you!
Stress is really tiring and unpleasant to feel. It has a negative effect on our health both mentally and physically. But, at times when we encounter events like this, we must look to God. Again, He knows every corner of our being and He knows our problems. When you are stressed or in trouble, God is just waiting for you to call upon His Name. So, don't worry, your problems or stressors might be big but, God is bigger.