The thought of death is terrifying and sad. As humans, we are fully aware that our lives are bound to come to an end. Although we are constantly reminded of this reality, the image of someone dying is just nearly impossible to fathom. Sometimes, a person can wish to deny the presence of death in somebody's life. But, we should never let go of the promise of God's love that does not end even after death. We should pray to the Lord for comfort, giving thanks for the life they lived. We will all face our physical death one day, so let's have faith in Jesus for eternal life. Here are prayers for the dying.
Prayers For The Dying: Peaceful End
Death is not and never synonymous with eternal suffering. Pain, mourning, and sadness are no more after death (Revelation 21:4). Unlike the usual portrayal of death, the word in reference to its Biblical term is synonymous with peace and rest. Death is painful to think about when it is happening to someone we know. However, the Lord keeps His promises of peace and love after our earthly days have passed. Still, we need to pray for those who are ending their lives for them to achieve a smooth sailing journey back to their Creator:
Lord, it is hard to fathom the possibility of this person's death. But, I know it's harder to go against the Will of Life. While death is an extremely sad event to think about, I stand faithful in leaving it all to Your Hands. May You get rid of all the physical, emotional, and spiritual burdens this person has been carrying in the span of (his or her) life. Also, please forgive this person and release (him or her) from the chains of life that hinder them from venturing freely and happily towards You. Amen. ~(Revelation 21:4)
Merciful Father, while this person slowly separates from life, I am offering my prayer today. Lord, may You greet and welcome this person with Your comforting Words. Also, may You grant this person Your loving forgiveness and a life with Your Gracious Promise. I entrust all of what is happening to You, Lord. Undoubtedly, I know Your Love covers this person from the moment of (his or her) birth until the end of life. Amen.
Father, thank You for blessing this person with an opportunity to live life and to experience the love of family, friends, and passion. Now, this person is released from the dark days of living on Earth. Father, please guide this person's soul as they venture outside (his or her) earthly life. As (he or she) releases and reach towards eternal life with You, may the yesterday of sorrow and pain be released and replaced with happy memories of Your Grace. In Jesus' Name, I pray, Amen.
God, You know the uneasy and downhearted feeling I have today as I see a beloved person nearly pass away from their lives. Still, Lord, I believe in Your Love that prevails. God, I pray for this person's safe venture. May You hear (his or her) on knocking Heaven as this person comes back to the Creator that loves His Creation fully and undoubtedly. Father, I leave this mourning to You as I affirm that my loved one is in Your loving Hands. Amen. ~(Romans 14:8 )
Almighty Father, although the reality of my loved one brings me immeasurable sorrow. I stand confident and unshaken for I know Your Mercy prevails without fail. As this person walks from Earth for eternal life with You, I pray for their peace as they venture even in the afterlife. I am asking for Your Mercy in welcoming this precious creation of Yours in paradise where pain and sorrow are no more. In Jesus' Name, I pray, Amen.
O God, our Heavenly Father, have pity on Your children in great bodily weakness who are drawing near the gates of death. Send Your Dear Son to meet with them on the way, and to stay with them, for the day is now far spent, that He may comfort them with the Word of Your goodness, and break with them the bread of eternal life; through Your Son Jesus Christ our Lord. Amen. – (Modified from Book of Collects in Two Parts, (1919))
Merciful Father, I dedicate this prayer for the peace of this person's departure. Truly, I am thankful for Your never-ending and never-failing love towards every second of this person's life. Now, as a new chapter unveils as (he or she) faces what's afterlife, Father I ask for Your Mercy. May the doors of Your Kingdom open to (his or her) arrival and may the tears of yesterday be left buried in the past. Amen.
God, as this person leaves the life on Earth You generously gave, I am praying for Your Guidance. Although life itself is beautiful, I know that pain is never completely avoided. Therefore, I am praying for their peace. Therefore, Lord, please take away all the previous pain and sorrow this person used to encounter. In Jesus' Name, I pray, Amen.
Merciful Father, it is hard to accept the condition of a person you love dying. However, I know that You never stray away from Your beloved children. Lord, I am praying that whatever hurt or caused pain towards this person will be forgotten. Moreover, I pray for departure on Earth to be filled with moments of love and contentment. In Jesus' Name, I pray, Amen. – (Philippians 3:20-21)
Almighty, Eternal God, Heavenly Father, comfort and strengthen this Your servant and save them through Your goodness. Deliver them from all anguish and distress, release them in Your grace, and take them to Yourself in Your Kingdom; through Jesus Christ your dear Son, our only Lord Savior, and Redeemer. Amen. – (Modified from The Abridged Treasury of Prayers: An Epitome from the Larger Gebets-Schatz)
Almighty God, I am offering today's prayers for the dying. Today, I am praying for those who are sick in their hospital rooms and for those whose bodies are deviating away from life. Lord, may You guide these souls and protect them as they leave. Father, have mercy on them so that they may not get lost along the way. Please grant these souls the peace of living after death. I am praying for their safe and blissful journey. In Jesus' Name, Amen.
Prayers For The Dying: Celebration Of Life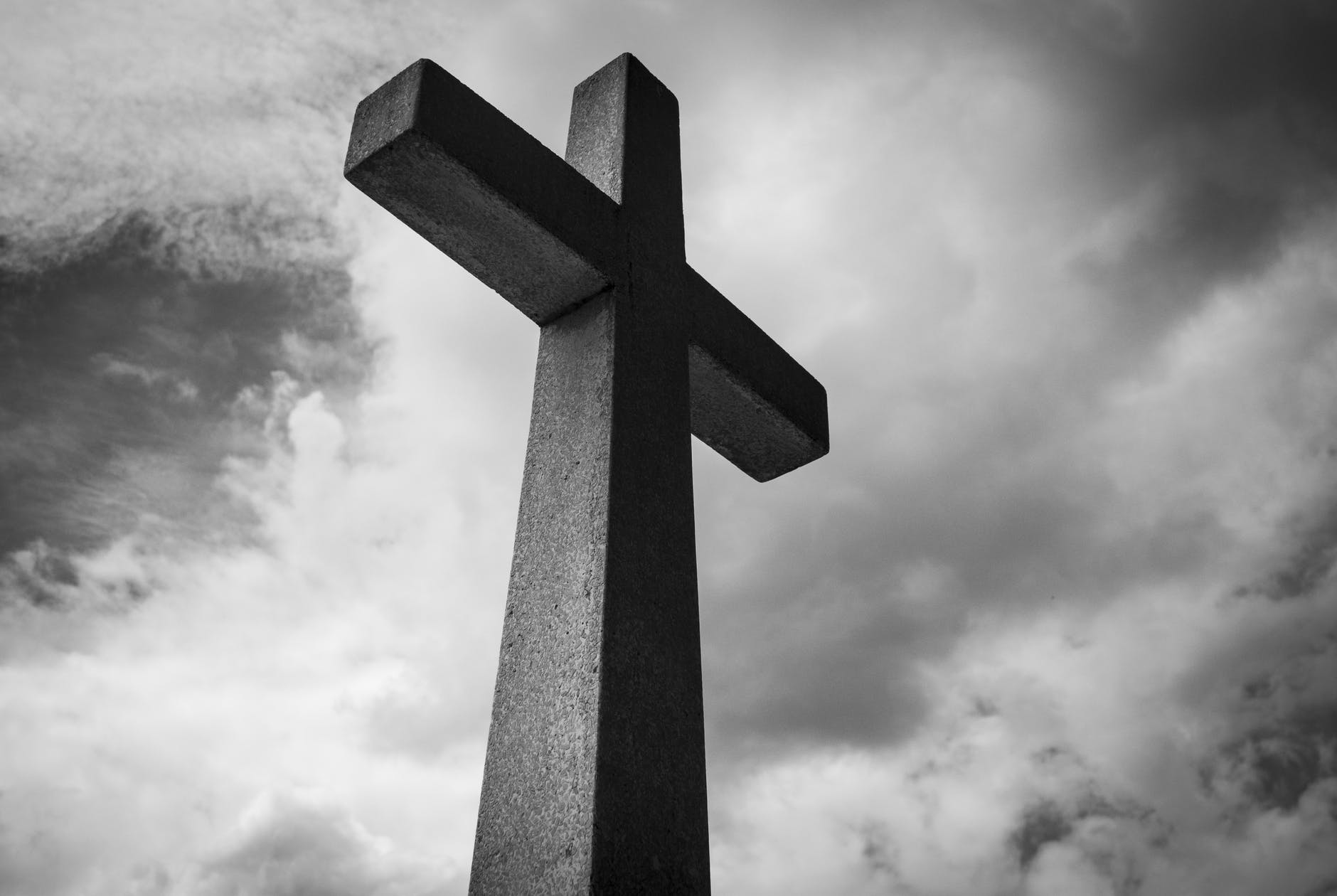 Indeed, death as an inescapable reality hurts us. However, we should still remember that death is only a part of life. Before death, a person's life is blessed with the warmth of friends and family. They have the blessings of discovering the many gifts God has sent, and the day-to-day surprises God gives. While mourning is absolute when a person is dying, let's not forget to cherish the life a person has lived before facing the reality of dying. While death comes in an instant, life is cherished even after death. So, here are prayers for the dying that focus on celebrating the lives they had before death:
God, I thank You for blessing this person with a wonderful life. Although the image of (him or her) dying is painful at the core of my heart. Still, I will never forget all the memories I shared with this person. Truthfully, I am beyond blessed of knowing this person in my life. Thank you for allowing our paths to meet in this lifetime You graciously blessed. I leave it all to You, Lord. Amen.
Almighty God, my faith is not crushed even though my heart is hurt. Admittedly, I am extremely in pain. The sight of my loved one dying pains me. But, I know You are with (him or her) now. The image of this precious person dying makes me sad but, the thought of Your Love welcoming (him or her) warms my heart. Father, I thank You for giving me life for me to witness the gifts You blessed with this person. Thank You, Father. May (his or her) soul rest without pain nor grieve. Amen. – (1 Thessalonians 4:13-18)
In my life, this person has been caring, loving, and kind to me. Lord, it hurts to know that this person might be gone in my days left here on Earth. It is hard to force a smile in situations like these but, I am still thankful. God, thank You for allowing me to meet this person. This person's lifetime has added colors in my days and warmth in my heart. It truly hurts but, I will never doubt Your Will. Thank You, Father, for every second and every word I have with this person. May (his or her) soul rest in peace. Amen.
Lord, I stay faithful to Your Words. As for how You made clear that life has to end once, I am thanking the gift of life You blessed this person. Today, I will mourn for how this person is slowly losing (his or her) life on Earth. But, tomorrow and forever, I will be celebrating all the cherished moments I shared with this person. The life of this person was a blessing to my life and I thank You, Lord. Thank You for such a precious blessing only You can ever give. For all that has been and for all that will be, Amen. – (Hebrews 9:27)
Truly, life is unpredictable, Lord. Recently, I received news saying that one of my loved ones is slowly losing the life You blessed on Earth. While this does hurt me in all aspects, Lord, I am still happier with how this person lived rather than how this person died. I accept that everyone is bound to die Lord but, I thank You for all the happiness this person has experienced and shared with (his or her) friends and family. In Jesus' Name, I pray. Amen.
God, I offer my prayers for the dying body of my loved one. I would like to apologize for any pain or burden I have caused in this person's life, Lord. Additionally, I want the opportunity to thank You for blessing me with this person's existence. I pray that (his or her) soul arrives safely in Your Hands. Lord, I love every moment I spent with this person. Although (his or her) body is temporary and so is mine, the memories, tears, and laughter we share are cherished forever. I thank You for this, O' Holy Father. Amen.
For Your ways are higher than mine, I pray for the soul of my loved one. Lord, may (he or she) leave this world without having to experience the pain and burden of (his or her) current condition. I pray that (his or her) departure will leave only the memories of happiness and laughter. Lord, please take away any grudges or sorrow this person has gone through. While it hurts to witness this person's departure, I pray that (he or she) will no longer feel the pain of this world. May You accept this person's knock in Your Kingdom. Amen. – (Isaiah 55:8-9)
God, I'd like to thank the time to thank You. I am beyond happy to know that before this person experienced the inevitable experience of dying, (he or she) was loved. Thank you for giving this person a family to come home to and a friend to talk to. Lord, I am beyond thankful that (he or she) was able to discover the beauty of life You graciously blessed us with. Now that it's time to say my farewell to (his or her) earthly life, I pray for nothing more than Your Grace. In Jesus' Name, Amen.
Prayers For The Dying: For The Family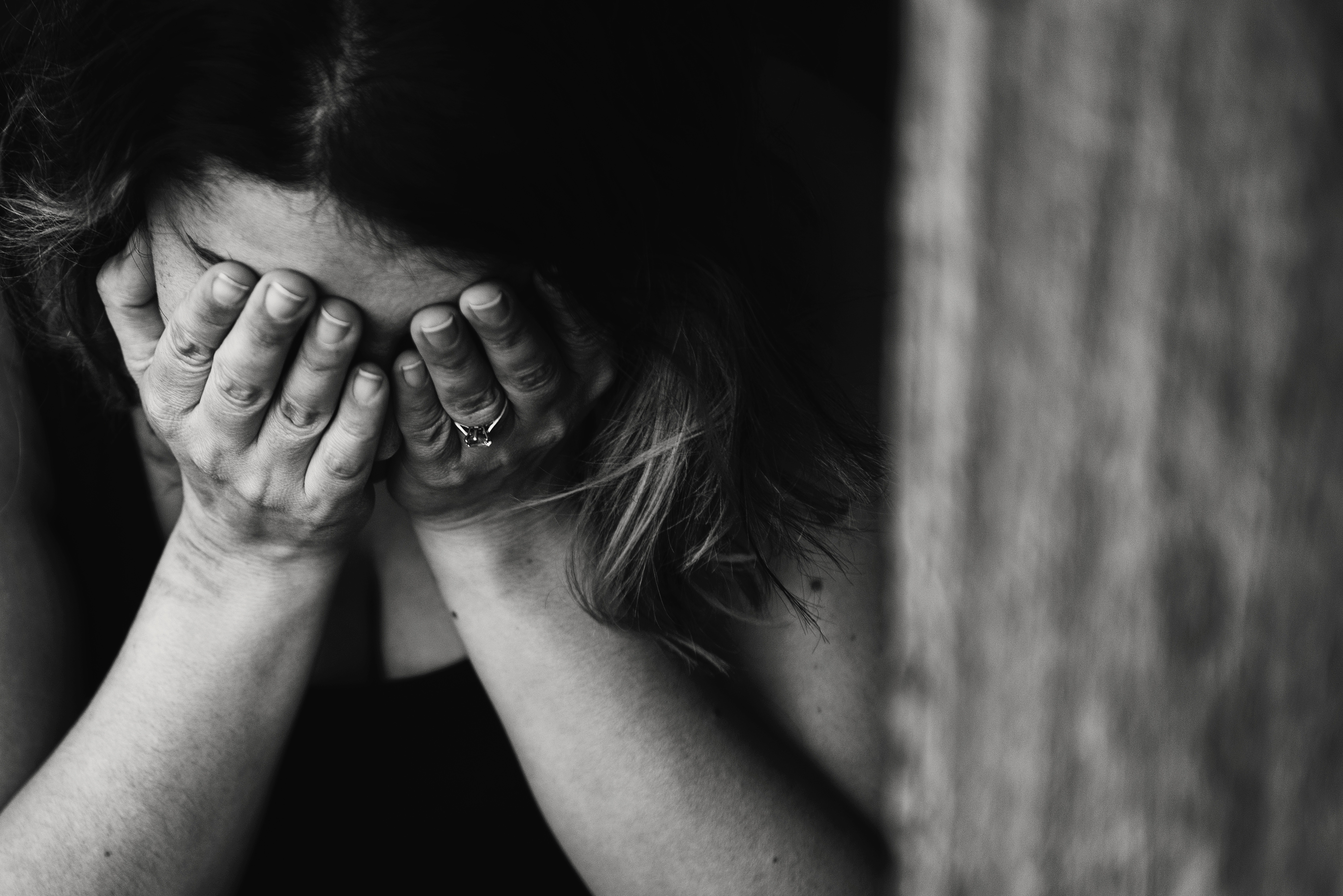 When a person is dying, his or her family and friends are the first witnesses who go through emotional, mental, and spiritual agony. Because of this incident, a lot may go through plenty of unwanted emotions and actions driven by their sadness. This is why we need to pray for them as well. During times like these, our hearts can be easily shaken. Thus, we need more of God's Words and presence to keep us strong and guided by His Promises. Here is the prayer for the dying you can offer to their families and friends:
God, this situation is making (his or her) family and friends crumble into sadness and mourning. Truthfully, the situation we are facing today is nearly impossible to accept. So, Father, I pray that Your Voice is heard clearer and louder at times like this. May they always remember the goodness of Your Mercy that goes even after one's life has passed. I leave this all in Your Hands, Amen. – (Psalm 23:4)
Almighty Father, I offer this prayer to the family and friends of this person. Truly, the reality of a person is dying is unbearable. But, Lord, I pray that You give them the strength to face the sadness mourning offers. Also, I pray that You assist them in their needs. I am praying their hearts won't be shaken by this. I hope that their souls seek Your Courage at times like this. Have mercy on them, Lord. In Jesus' Name, Amen.
Lord, as (his or her) family and friends, face such a gloomy situation today. I pray for nothing more than Your Guidance to dwell in their hearts. Father, please allow faster healing for the bereaved souls of these people, including myself. Pour Your Grace over their households so they won't feel down and shaken by the events that are happening. I am praying that their relationship with You will only grow stronger after this. In Jesus' Name, Amen.
Father, I know that their spirits are crushed because of the incident. Humans as we are, it comes in no surprise that we are hurt upon hearing the news of someone we know dying. But, I pray that we become stronger after this. Lord, please keep us closer to You. We are badly in need of Your comforting words and Your warm embrace. We are praying for better days with You, Lord. Please heal our hearts. In Jesus' Name, Amen.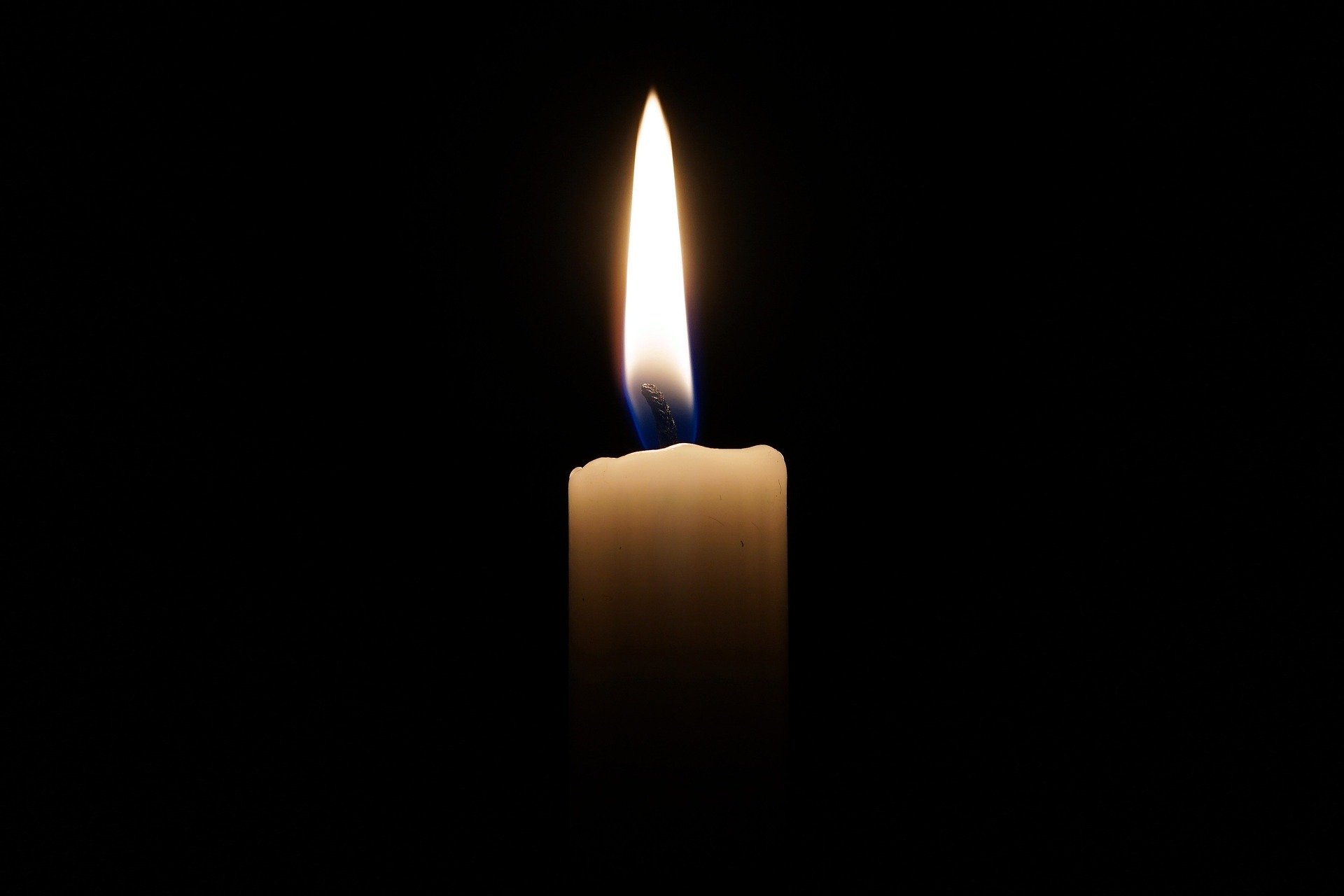 Truly, just the thought of someone you know and love dying is emotionally and mentally draining. The pain is almost too much to handle and the days just feel sadder and emptier. However, we should always keep in our hearts and spirits and all these are going in accordance with God's Will. We can do by offering prayers for the dying. Still, death or dying does not equate to the end. For with God, the final destination of our lives is when we reunite with our Creator. So, the best thing we can do at times where nothing else seems to have color is to offer our prayers for the dying. Again, death happens in just an instant but, life with God is eternal.