The pandemic the world is facing today causes the emotions of fear and worry about the lives of our families to arise. As we check the news, we learn how disasters around the world affect the lives of many people, how death consumes innocent lives. As there's no solid cure found for all viruses and disease yet, it is inevitable for us to feel insecure in our environment. During these dark moments, we become weak, anxious, and hopeless in our body, mind, and soul. These are the times where our faith is also being tested. While we seek help from medical and scientific experts, we also hold on to divine healing. We must hold to the belief that God is our great healer. He can cure any illness and redeem us from our afflictions.
Discover more about divine healing as we unveil everything you need to know about this type of healing.
Understanding Divine Healing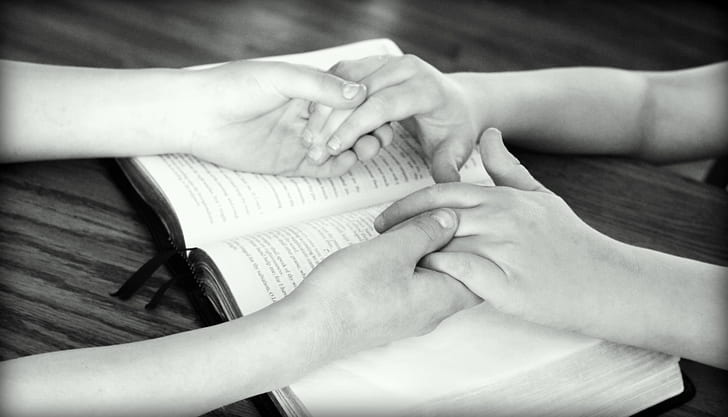 The Scripture tells us various stories of God providing healing to many individuals. It includes healing serious infirmities such as leprosy, blindness, being crippled, and even death. Jesus showed God's power by resurrecting Lazarus days after Lazarus had died (John 11). Additionally, miracles through men like Elijah and Elisha in the Old Testament also showed God's existence and his healing powers. These stories of miraculous healing give us hope and confidence to trust God all the more. But, we have to understand what divine healing is and how it works, especially in our lives.
Divine Healing is an act of healing through divine intervention in response to a prayer or a result of the faith of a believer. Through a believer's solemn prayer, a person is healed physically from illnesses or delivered from emotional, mental, or spiritual afflictions. It is often seen as a physical mending of various illnesses, however; it is not only restricted to physical healing. God can and intervene in a miraculous way to cure serious or fatal conditions. Healing is also his way of demonstrating his power and love for us.
Isaiah 53:5

But he was wounded for our transgressions; he was crushed for our iniquities; upon him was a chastisement that brought us peace, and with his stripes, we are healed.
God is a great healer. And he can diagnose and cure any of our health problems. As taken from Exodus 15:25, God's name in Hebrew is Jehova Rapha, which means God who heals. His power to heal is not limited; he can cure many illnesses if it's according to his will. And Jesus bought us healing while on the cross. The resurrection leads to the healing of all our afflictions. However, we should take note that this doesn't mean God owes us healing now and then. After all, we will all eventually face death in the end. When God heals us, we also must remember to parties and thank him, for we should not take him for granted. Do not forget the benefits he has given us through forgiveness and healing (Psalm 103:3).
God designed our physical body
Before we learn more about divine healing, we need to know that God designed our physical body in His image. The account of Genesis reveals that God made Adam from the dust of the ground and breathed him the breath of life. He was designed as the perfect human until he disobeyed God, eating the fruit of the forbidden tree. The fall of man and all after him are subject to illness, injury, and eventually death. It concludes that even if a man was never injured or sick, he would not live forever. His physical body will turn back to dust.
Hebrews 9:27

And just as it is appointed for man to die once, and after that comes judgment.
Our bodies cannot live forever. Our eternal life is not here on earth, but in heaven with God. This idea leads us to understand what divine healing is and how it works. It means God will not instantly heal us when we request for healing. But in his wisdom, everything will happen according to His will and plan.
Popular Stories of Divine Healing in the Bible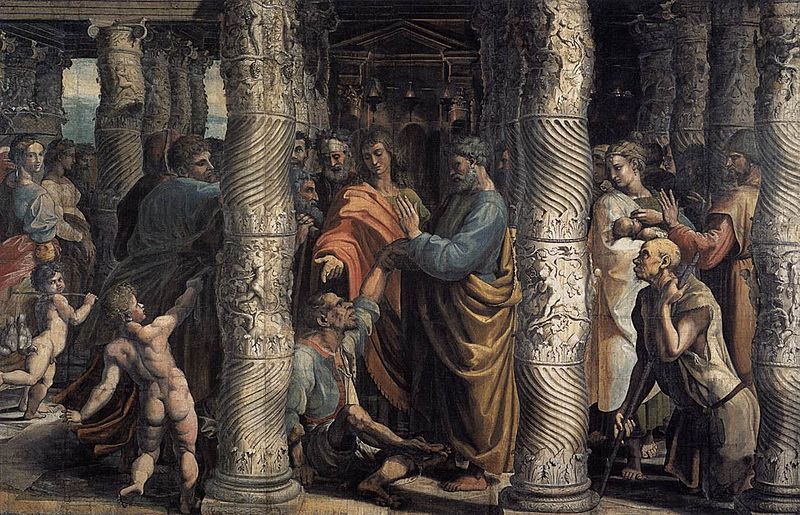 From the Old Testament to the New Testament, there are multiple stories about healing that inspires us to trust God fully. Throughout time, God used different people as instruments to administer healing to others so that they may believe in Him. In the Bible, we see how the faith of those who were healed helped spread the word and love of God. These stories also spark hope and light in our hearts, which leads us to confidently put our trust in him. Here are some miraculous examples of divine healing in the Bible.
Jesus Raised Lazarus from the Dead (John 11)
Lazarus' story is one of the most popular miraculous healing stories in the Bible. In the account of John, Jesus was preaching in the villages of Jordan when he received the news of Lazarus' illness. He could have immediately left, but he waited two more days before returning to Judea. At that time, he knew Lazarus would be dead when he arrived in Bethany. Jesus could have healed Lazarus from his sickness when he was with him during his final moments. But Lazarus died so that the people could see Jesus' power as seeing is believing. Aside from Jesus' showing his power to the people, we see how he prayed to his Father before he raised Lazarus from the dead (42 – 44).
Elisha's Instruction to Namaan to Cure His Leprosy (2 Kings 5)
Another interesting story of divine healing is when Elisha gave instructions to Namaan to cure his leprosy. Namaan was a great and mighty commander of the king of Syria's army, who demanded respect. He had a formidable force, yet he loathed himself because of his leprosy. When he learned about the man of God in Israel who had a miraculous power from God, he went to see Prophet Elisha. He told Namaan to go to the Jordan river and wash his body seven times for his healing. The solution seemed so simple. However, Namaan left angry because he expected a royal treatment. The Jordan river was dirty and small; to wash in that river was beneath a man of his position. With the help of his servant, he humbled himself and obeyed Elisha's commands. Then, his leprosy was cured (5:9- 10).
This story shows us that sometimes God will use our illness to humble us. For Namaan's case, he wasn't healed by the water of the Jordan river, but with faith and obedience in God.
Jesus Restored a Girl to Life and Healed a Woman (Matthew)
A synagogue leader desperately went to Jesus and asked him to lay his hands on his dead daughter so she will live. They could expel him from the synagogue once he associated himself to Jesus, but he still went to him for his daughter. His faith led him to believe that Jesus can raise his daughter from the dead just by laying his hand on her. It seemed impossible, but Jesus simply went to her and raised her by claiming she is not dead but sleeping. Jesus raised the girl from death without even touching her, showing the power of God's words (9:18 – 25).
On the way to the synagogue's leader place, Jesus encountered a woman who had suffered hemorrhage for twelve years. She believed that just by touching Jesus' cloak, he can heal her. Through the crowd, she managed to touch a part of his cloak and was healed. With her courage and faith in Jesus' power of healing, her chronic condition was healed. Like this woman, we can simply reach out to God in faith and be healed (9:20 -22).
Peter Healed a Crippled Beggar
In the account of Acts, Peter showed how divine healing works. A lame beggar immediately asked for money the moment he saw Peter and John coming to the temple. The apostles didn't have coins, but what they did was greater than any amount. In Acts 3:6 they said, "In the name of Jesus Christ", which means by the authority of Jesus. Through them, the man received healing from the power of the Holy Spirit.
Anticipating Healing According to God's Will and Timing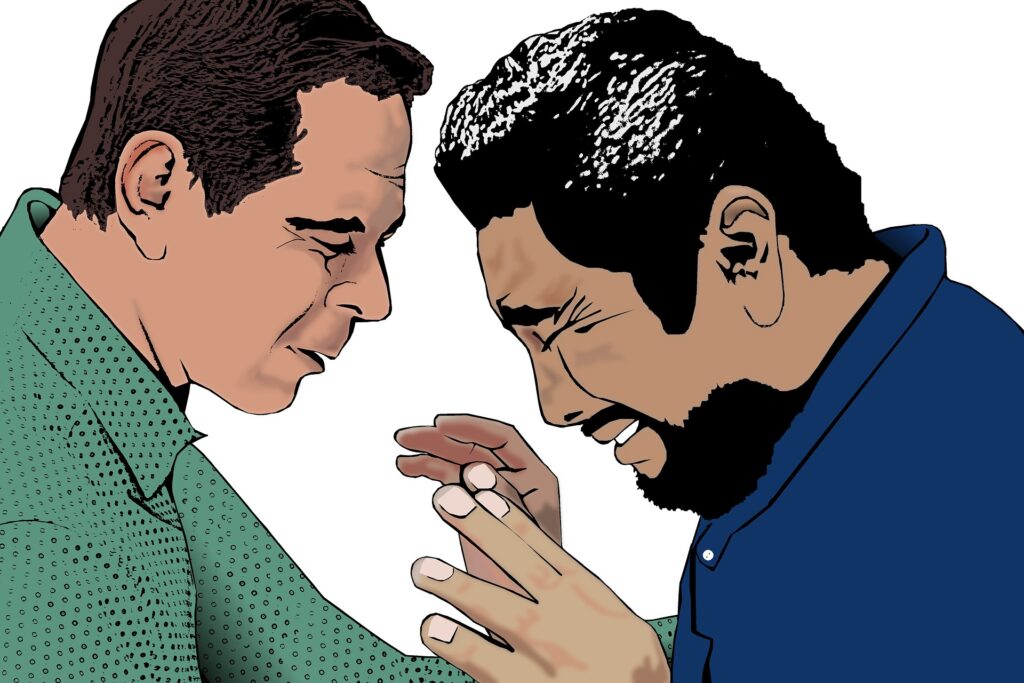 Remember, God does not heal for our benefit. Although yes, God is sympathetic to our suffering, but he doesn't always remove our suffering. Not because He doesn't love you, but because he may have a special purpose, so healing is not always immediate. Sometimes, God allows illnesses and afflictions in our lives to test our faith, attitudes, and patience (James 1:2-4). During these dark moments, though we suffer, we should also praise God through it. God's plans for our futures are always the best.
If we ask for anything according to God's will, He will surely hear us (1 John 5:14). However, we must pray and ask for things according to God's will. So we can't pray for negative things against others, He will not answer those prayers. Our desires should be aligned with God's desires. Yes, God promised us healing in the atonement, and he wants us to be healthy. Yet, this is not always the case. In the Bible, we can find that it is not always God's will to heal somebody. An example of this is the story of Paul.
2 Corinthians 12:7-9

So to keep me from becoming conceited because of the surpassing greatness of the revelations, a thorn was given me in the flesh, a messenger of Satan to harass me, to keep me from becoming conceited. Three times I pleaded with the Lord about this, that it should leave me. But he said to me, "My grace is sufficient for you, for my power is made perfect in weakness." Therefore I will boast all the more gladly of my weaknesses, so that the power of Christ may rest upon me.
Paul encountered a serious fatal condition wherein he asked God to remove from him. Some suggested that it was malaria, epilepsy, or a disease of the eyes. Whatever the case, it was a chronic and debilitating problem that kept him from working. It became a hindrance to his ministry. He asked God for its removal but was refused. Paul prayed three times for his healing but did not receive it. Nonetheless, he received greater grace from God through this difficulty. He learned to strengthen his character, gain humility, and have the ability to empathize with others. It also led other people to see how God worked in Paul's life.
According to His sovereign plan, God doesn't heal some believers from their physical illnesses. We don't know, and probably we don't understand why some are spared, and others aren't. Paul is a living proof that holy living and courageous faith don't ensure physical healing. When we ask for healing and don't receive it, we shouldn't feel rejected, disillusioned, or unloved. When we pray for healing, we must trust our bodies to God's care. In the end, our spiritual condition is far more important than our physical condition.
The Steps to Receive God's Healing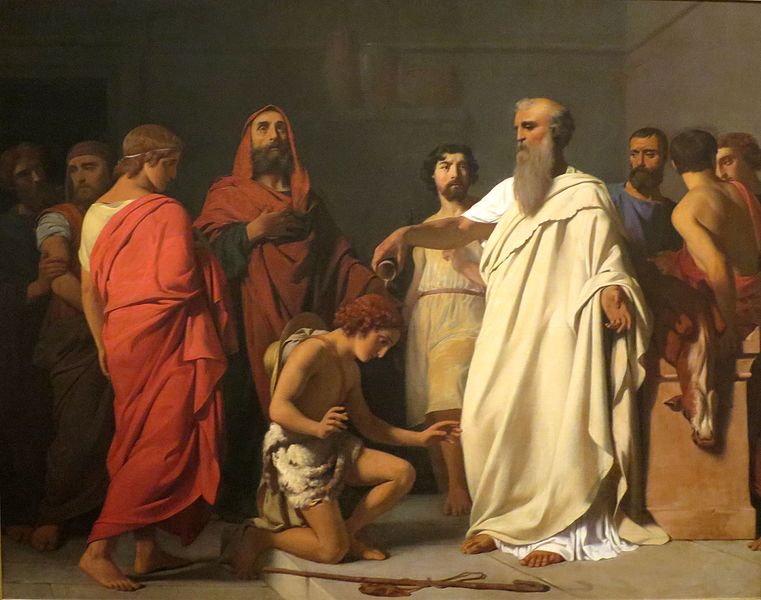 Divine Healings are usually accompanied by some rituals such as specified prayers and fasting. And the most common practice is the anointing of the sick with anointing oil. In the New Testament, there are several instructions for physical healing.
According to Scripture, oil is both a medicine and a symbol of the Spirit of God. No type of oil was specified, but olive oil was the basis for the oil used in the Old Testament priesthood. It was used in the anointing of kings. Aside from that, it was also widely used for medicinal purposes and as fuel in lamps. Hence, it represents both the medical and spiritual spheres of life. It was an aid to divine healing and a symbol of bringing light, representing the power of God's holy spirit through which he heals.
James 5:14

Is anyone among you sick? Let him call for the elders of the church, and let them pray over him, anointing him with oil in the name of the Lord.
Commonly, the elders or the head of the church are the ones who do the anointing of the sick. The prayer offered in faith doesn't refer to the faith of the sick person, but the faith of the people praying. Aside from dropping an olive oil, it also involves laying on of hand by the minister following the example of Jesus. The prayer emphasizes the name of the Lord, in which Jesus authorizes the minister to act on his behalf.
James 5:15-16

And the prayer of faith will save the one who is sick, and the Lord will raise him up. And if he has committed sins, he will be forgiven. Therefore, confess your sins to one another and pray for one another, that you may be healed. The prayer of a righteous person has great power as it is working.
Sin is not always involved when we encounter sickness. But when we seek for healing, it implies that we are also asking God to forgive us any of the sins that were partly to blame for. Even though God may or may not heal us from our ailment, he will always forgive us from our sins. This serves as a reminder of what a Church community is and how Christ's body works. Members of the church should be able to count on each other for support, especially when they are sick or suffering. Church leaders should always be on call in responding to the illness of any church member and be sensitive to the needs of all its members.
The Option of Using an Anointed Cloth
Sometimes it is inconvenient or impractical for the elder to come to the sick person right away. However, there's another option given in the Bible that we can do: the use of anointed cloth. In Acts 19:11-12, God gave Paul an ability to work unusual miracles with his hands. When a handkerchief or aprons touched his skin and brought to the sick, the diseases or even evil spirits left them. Based on this, the elder or the head anoints a piece of cloth with oil. He lays his hands on it and prays for the person's healing. Then, he sends it to the person, often with a letter that gives some explanation and instructions.
It is God who Heals
As we seek healing, it is important to understand that it is God who heals. Neither the minister nor the oil he uses heals us, but God uses them as instruments to provide healing. He is the one who cures, and prayer is an important part of God's healing process. As Christians, we must look to God in faith as the Great Healer and put our confidence in him. Christian groups who seek divine healing always associate the atoning as the work of Jesus Christ. When he died on the cross and resurrected, he purchased healing for us. They emphasize that the redemption of the soul also purchased redemption of the flesh, including healing.
Seeking Help from Medical Experts
Well, you're probably thinking. If we can seek divine healing, do we still need to seek medical advice and treatment? Yes, divine healing doesn't prohibit believers from doing so. We can still do things and seek help to recuperate from the illness or injury. The best and most skilled medical experts still can't heal us. God gives our medical experts different abilities to help us treat our illnesses. He can work with the body God created and the systems he put in place. For example, he can give treatment to allow the body to fight a better fight off an infection or disease. However, the power to heal lies solely in the hands of God.
Building a Strong Faith
It's easy for us to lose faith when pain attacks our mind, body, and soul. It is inevitable to feel weak during this time. But during those times that we are weak, God makes us strong. And our faith guides us to see how powerful our God is. With this, we have to put our confidence and trust in Him as the Creator and Healer.
We can demonstrate our faith and love for God by following and keeping his commandments. Of course, to increase our faith, reading God's word is essential. The Bible contains all his promises for us. We can find encouragement and strength by recalling how faithful God is to the people back then. It is applicable for us until the present day.
Having faith in God's healing also means that we know how God loves us. We can assure ourselves that he can heal us. He will heal us if and when it is his will to do so. As we pray, we must ask for God's will to be done and not our own. As we hope for God's will, let's continue praying with perseverance.
Trusting God's Ability for Healing
Divine Healing gives us hope as we put our hundred percent trust and confidence in God, our Healer. The world is currently facing a pandemic with no cure yet. But, we know that God is bigger and much stronger than this illness and all other diseases. Let's seek God and have an unwavering faith that he will grant us and also the people around us healing.
Remember, we serve a loving God who wants the best for us. He doesn't want us, his children, to suffer. He sympathizes with us as we face the darkest and lowest moments of our lives. Like all other trials, illnesses often help us grow more in faith, obedience, character, and our relationship with God. When we pray to God for healing, let's continue to be patient. We have to put this matter in his hands and trust him to make the best decisions for us. He may not be able to grant our prayers immediately or maybe not at all. However, whatever answer God gives to our prayers, it doesn't necessarily reflect our level of faith. In the end, it is still God's prerogative if God will heal us.