Following Christ is not a smooth sail journey. It can be very challenging and at some point tiring. Aside from the trials that we need to endure as we follow God, there is a constant demand to adhere to Christ's character. As Christians, people around us always expect that we become perfect in our words, actions, and lifestyle. They expect us to be superhuman when we are literally just as human as they are. Nonetheless, our human nature does not give us the grounds to dwell on our sins. There are just not enough reasons to continue sinning when you encounter and experience on a daily basis the grace of God. This grace inspires and fuels our hearts to do what Jesus desires. Scripture both directly and indirectly teaches us significant Christian values to live by.
These Christian values give us the parameters that we're looking for to live in accordance with the characteristics of Jesus. The Bible has no substitute in guiding us to a life pleasing to God but we've listed the important Christian values here to guide us in life reflecting God's nature. We are imperfect people made perfect by the blood of Christ and it is an honor to live resonating God's values in our everyday lives. We have in our hands both the privilege of being called Christians and the responsibility attached to it. Our life on earth is a rehearsal of the glorious life we can have in heaven. It is our accountability to practice the Christian values found in Scripture. While there are several instructions on how to live the Christian life, we'll be focusing on God's word through Apostle Paul.
Love
The essence of God's character is love, and the two greatest commandments of Jesus also emphasize love (Matthew 37-39). The Lord tells us to love Him with all our heart, soul, and mind. The second greatest commandment is to love our neighbors as we love ourselves. Perhaps, love is the most important value for Jesus. It is also the first and foremost value we should recognize. When we start doing things with love and for love, we can find ourselves filled with gladness as we do it. Hence, observing other Christian values is no longer a burden but a channel to which we share our love with others. Love is the heart of God's message.
Colossians 3:14 And over all these virtues put on love, which binds them all together in perfect unity.
Aside from the numerous verses about love, 1 Corinthians 13 discusses what love is, and defines the true meaning of the love we should give. Its definition in this chapter is quite amusing because it represents other Christian values written in the Books of the New Testament asserting it as the greatest value of Christianity. Anything that we are doing if done without love is nothing (1 Corinthians 13:1-3). Other Christian values should be founded first with the love that we have received from Christ. And this love as the Bible defines, is patient and kind; does not envy or boast; not arrogant or rude; it is not self-seeking; not irritable or resentful; and does not rejoice with wrongdoings but rejoices with the truth (1 Corinthians 13:4-6).
This is how we should love others. As Jesus said, we are to love them as to how we love ourselves. This then means we don't put our interests first before others' needs. Christian value's primary theme is love and unless we receive God's love it is impossible to pass on real love.
Joy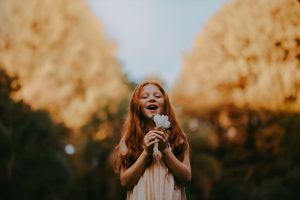 Joy, unlike other values that focus on others and our relationship with them, has its essence on a deep and personal level. This world might define joy as an emotion that can be fleeting when struggles arise but the Bible tells us of a different kind of joy. This joy can be felt in the midst of sad or discouraging circumstances. It is because the fullness of joy is found in the presence of Christ (Psalm 16:11).
1 Thessalonians 1:6 You became imitators of us and of the Lord, for you welcomed the message in the midst of severe suffering with the joy given by the Holy Spirit.
Besides the inner sense of joy that the Lord wants us to experience amid any condition is our joy in doing things for others and Him. Kind acts like giving, sharing, or simply helping others should be done with joy. Doing good deeds becomes more pleasant in the eyes if furnished with joy. The Lord loves a cheerful giver (2 Corinthians 9:7). A heart full of joy is a Christian's attitude towards giving, charitable acts, and other good works.
Peace
Our God is the Prince of Peace. In Him, we find true peace. Various accounts in the Bible discuss the peace of God and how we can freely have it. The Lord gives peace to His people in every season. Let's allow peace to rule in our hearts not just during our silent autumns but on our day-to-day lifestyle within our relationships with others. Jesus said in Matthew 5:9, "blessed are the peacemakers for they will be called the children of God". God's children do not keep records of conflict. Instead, having the Christian value of peace, we celebrate reconciliation, understanding, and mutual upbuilding. Furthermore, Jesus instructs us to have peace with another (Mark 9:50). Paul also reminds us to always pursue what makes up for peace (Romans 14:19). God hates division, especially with His children, and in contrast, the enemy yearns for it.
Matthew 5:9 Blessed are the peacemakers, for they will be called children of God.
Some countries during the periods of conquest love the idea of the divide and conquer strategy. Until now it remains existing in the arenas of politics. It is an effective tactic during the era of conquest, and even now it is still the enemy's scheme used against God's people. The enemy knows how unity and peace with one another can be powerful. It allows us to live with tranquility, harmony and achieves for us efficient results of man's nature to have fellowship with one another. Hence, the Word of God demands that we as Christians pursue peace by keeping away from hostility and to uphold harmonious relationships. If we have resentments or grievances with another, make certain to solve any conflict under justice with peace. God never wants you to dwell on resentment for long. He desires peace.
Patience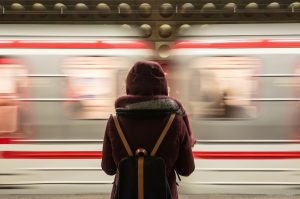 Patience indeed is a virtue and probably it tops the list of the most difficult Christian values to abide by. It is a powerful key in living a happy life with harmonious relationships. It allows us to make good decisions, endure hardships or inconvenience, and understand other people better. In addition to these, patience produces in us inner peace. We can attain inner calmness and serenity even when things around us are shaking and sprawling if we choose to be patient amid all chaos.
Proverbs 15:18 A hot-tempered person stirs up conflict, but the one who is patient calms a quarrel.
This Christian value has two aspects. First, the positive attitude of patience in tolerating others' mistakes. Don't get patience wrong with this description. The truth of God cannot tolerate wicked works. This patience towards others' shortcomings means understanding their inadequacy. Furthermore, it means giving allowances for failures, improvements, and weaknesses. The more we realize how understanding God is, forgiving us without ceasing, the more also we become empathic with others. Besides, there is no point in getting outraged every time other people commit mistakes. Getting angry and furious won't solve errors though sometimes and very rarely it is necessary. Patience can save us a lot of energy when we let it lead us instead of letting our hot heads consume us.
Second, the confidence and contentment brought by patience in our personal lives. We need to learn to be patient with others while being patient with ourselves and situations for our tranquility also matters just the same. We cannot control all the things around us, for we are only capable of the ruling of our own emotions. If we fail to tame our own emotions, we cannot win our situations. Recognizing our accountability to rule over our emotions is extremely important because things around us are most of the time out of control.
Faithfulness
As Christians, our primary faithfulness belongs to God. Being faithful to Him means Lordship in Him. This Lordship is recognizing that He alone is the one great God. The best way to prove Christ's Lordship in our lives is through obedience. This is what faithfulness to God is all about. In Luke 6:46, Jesus said, "Why do you call me, 'Lord, Lord,' and do not do what I say?" Our faithfulness to Him can be seen in our acts of obedience.
Proverbs 28:20 A faithful person will be richly blessed but one eager to get rich will not go unpunished.
Nonetheless, faithfulness can be applied in different areas of our lives even in the simplest and littlest ways. Jesus also said that whoever is faithful in very little is also faithful in much and one who is dishonest in very little is also dishonest in much (Luke 16:10). Thus, the true testing of our faithfulness is on small things.
These simple acts include being faithful in our promises, being truthful in our words, and being honest even in the smallest things. It can also include sincerity in our remarks and keeping our lips away from lies. One of the best qualities a Christian should have is integrity. Integrity means being faithful to our words, that is, we do as we say even when no one is looking. It is as the saying goes, we should practice what we preach. Likewise, we are to practice faithfulness as well. The Lord cannot trust us with greater things if He cannot trust us with the smallest. The key to practicing faithfulness is through applying it in every little means.
Kindness & Goodness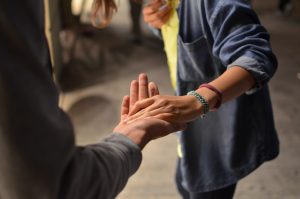 The moment we become a Christian, the first values people expect to see in us are these two: kindness and goodness. To some whom we love or those good to us, it is most likely that we treat them with kindness. But, to be kind to all people, especially strangers? To people, we don't even know? That would be demanding. Most of all, it is not easy to show kindness and goodness to our enemies or people who caused us pain. Our instinctive character would tell us to return the pain or hurt we received from them. However, the Bible tells us a different character, one in which we should acquire as we follow Jesus. It says we are to be kind to anyone, to be good without grounds.
Galatians 6:10 Therefore, as we have opportunity, let us do good to all people, especially to those who belong to the family of believers.
Once again, if it gets hard to show goodness or kindness, let's go back to the grace of God who first showed us kindness when we were still sinners and considered as His enemies. As Jesus taught his disciples, what credit is it to us if we only do good to those good to us? (Luke 6:33). How then can we say we are Christians if sinners do the same thing? We should act in kindness without expectation (Luke 6:34). God is kind even to the ungrateful and wicked (Luke 6:35). A true Christian imitates God's kindness. It recognizes no merits. In reality, the people who need to experience goodness are the least we expect to need it. Hence, let's be good and kind to everyone as much as we can and with every opportunity God has given us.
Gentleness
For some, gentleness is a negative attitude. The world says strong people are not quiet, not gentle, and not mild in instructing or correcting. We perceived strength based on our ability to be assertive and to be loud. Few people would choose gentleness over dominance. Our society dictates that meekness is a weakness. It is troubling that we totally misunderstood the value of gentleness in everyone's lives. In reality, there is an inexplicable strength required to be able to be gentle towards others in any given condition. It requires us sufficient strength to control our feelings and thoughts for the interests of others. This is no easy weight. Only some can fathom the gravity of this Christian value. It is because we've been injected with the wrong idea of meekness and gentleness.
Titus 3:2 To slander no one, to be peaceable and considerate, and always to be gentle toward everyone.
Gentleness demands self-control, patience, and humility all at the same time. For this reason, it is harder to be gentle. Besides, it is easy to let our emotions just flow than constrain it. Moreover, we can always assert discipline or correction without the need to act as someone bigger or louder. Sometimes, people get deafened by unsympathetic instructions. They also want to feel compassion and sincerity as they obey. The language of attitude is better heard than of the word of mouth. Let us strive to be gentle in whatever manner whenever we can.
Self-control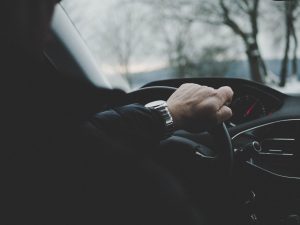 Disciplining oneself is a very challenging task and yet also very feasible. Yes, it is hard to push ourselves to start something. But isn't it harder to stop ourselves from doing something we shouldn't? Self-control is a Christian value we all should master. If learned well, it can open doors of success and fulfillment for our personal lives, careers, relationships. Self-control is simply the act of saying no to our body, mind, flesh, and emotion when it insists on doing things it shouldn't. This value is tougher than it sounds. With a lot of advertisement around saying we should do this and that teasing to console our bodies, it becomes trickier to control ourselves.
Galatians 5:23 gentleness and self-control. Against such things there is no law.
Even so, there are simple ways to determine when we should firmly say no to our desires. These desires do not only include our cravings for something desirable but it also takes in desires of pride, rage, and destruction. First, anything that is too much isn't good nor healthy, whatever it is. Therefore, we should start limiting ourselves when we or any of our loved ones start to notice that we are excessively doing something.
Second, if we knew even before we commit an act that it does not please God or give glory to Him, we should right away say no. The Lord said He will provide a way out when you are tempted (1 Corinthians 10:13) so seek Him. Lastly, say no to something when it can destroy you or other people. Self-control, like other Christian values, does not happen overnight. It takes practice and a habit of ruling ourselves with God's truth.
Humility
It is rather astounding that our King and our Lord, the One who created everything is cloaked with humility. His humility was the reason why He chose to live on earth not as a well-off King but as a son of a common man whose work was carpentry. Christ's humility is so evident since the day of His birth. Being born in a manger, His birth signifies the humility of God to step in this world in the body of His creation. Until His death on the cross, it was His humility and compassion that reigned over to save this world. It also takes humility for us to live peacefully in this world.
1 Peter 5:5 In the same way, you who are younger, submit yourselves to your elders. All of you, clothe yourselves with humility toward one another, because, "God opposes the proud but shows favor to the humble."
Humility in the Bible is about putting oneself as the least and others above. It does not think highly of one's self. Instead, it desires to put the interest of others before his or her concern. The greatest enemy of humility is pride. The Bible says, 'God opposes the proud and gives favor to the humble'. Furthermore, the Lord will put down whoever tries to exalt himself and exalt whoever humbles himself. Humility is an essential Christian value. Most often, it requires courage to be humble. At some point, it can hurt, but doing what is right is often painful in the beginning.
Compassion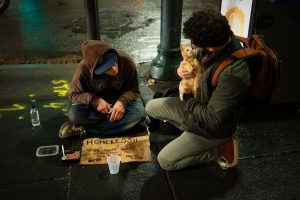 The Bible mentioned numerous times the subject of mercy and compassion. Compassion means showing mercy to others, sharing their pains, and helping them with their needs. It is an active concern towards other people. Compassion means empathy with action. No one can defeat Jesus when He modeled compassion for this world. The same compassion is what He commanded for us to have as followers of Jesus.
1 John 3:17 If anyone has material possessions and sees a brother or sister in need but has no pity on them, how can the love of God be in that person?
In Luke 6:36, Jesus said that we should be merciful just as how God is merciful. We all know that God's mercy is boundless. It caused Jesus his own life so we can have eternal life. This is God's mercy and compassion. What does it mean then? We are to always show compassion to anyone to the point of laying down our lives or the things that matter to us.
Another example of compassion in the Bible is the story of the Good Samaritan (Luke 10:30-37). The Samaritan showed compassion to a helpless man on the road by bandaging his wounds and taking care of him. The Good Samaritan even paid for the innkeeper to shelter the man. He gave everything he could to ensure the good interest and comfort for a man he doesn't even know. This is also what Jesus meant when he said we should love our neighbors as we love ourselves. Compassion chooses to be selfless and merciful. Indeed, this is a tough Christian value but we can always come before the heart of God so we can extend compassion. The more we dwell in Him, the easier we learn the beat of His heart. And His heart beats compassion.
Keeping in step with Christ
The Lord gave us the privilege and mission of carrying His cross as we follow Him. Although the Christian values mentioned above may seem challenging, the Lord has promised that His burden is light and easy to carry (Matthew 11:30). We can always find assurance in His promises. The journey of adhering to Christ's character is a lifetime process. Each day, we are changed from glory to glory (2 Corinthians 3:18). It can be tough yet if God is for us and we walk in line with His righteousness, what then can we not do? The Lord is faithful and gracious; He will give us the strength to obey these Christian values under His grace.
Let's press on in doing things that give glory to His name by holding on to our Christian Values. May we do this with little steps each day until we attained the glorious reward of Christ. After all, our labor in the Lord is not in vain (1 Corinthians 15:58).