For years and years, every new generation chases after the same things yet different trends of the world. If there is an age group most vulnerable to the influences of the worldly sphere, it is the younger generation. Youths today seek contentment and self-realization through movies, songs, online platforms, and anything they see fit on the internet. Many youths are now ensnared with anything the world has to offer. There's nothing wrong with all these platforms. These are all beautiful means to convey messages which can inspire others and it can also be used to share the Gospel. So, these platforms aren't totally wrong until many youths begin to live a life revolving around these things. When their point of direction shifts from the truth of God to the trend of the world, this is where wrong notions start to clamor. This then is when a youth ministry can step in.
The world is a tough battle for ministers, especially in the youth ministry. There is just so much out there that challenges the Word of God in the lives of the younger generation. They hear so many voices around them and see countless models to follow. The discipline of filtering what influences them becomes more and more challenging as the years pass. The same thing goes with sharing the Good News. Most teens are unresponsive to the Bible due to pressures like their peers, culture, and society. The labor of a youth ministry demands twofold time and effort or the world will leave out the Church. Having youth ministry matters. It is not just a simple cheerful gathering of youths. This ministry is responsible to reach the youths of today and help them follow Jesus so that they may find true life.
The Necessity For A Youth Ministry Today
An effective youth ministry is an urgent need today. The numbers of Christians in America are declining over the past years. In a study conducted by the Barna Group, the current status of today's generation in terms of biblical and spiritual states is enough to sadden Churches. More and more teens are affirming that they are atheist, agnostic, or not part of any religious community. The percentage of teens who say they are atheists is now double that of the general population. Generation Z does not assert a religious identity. It is the trend. This becomes their stand. Compared to decades of previous generations, the youths of today are the most non-Christian generation. This is proven by the comparison statistics found where 30% of Millennials and Generation X assert that they do not belong to any religious group to today's, 35% of Generation Z.
The attendance of young adults or millennials in churches is also waning. 52% of young American Christians are leaving the Church, and religious identity is rapidly changing and the post-Christian culture. This then makes it a lot harder for these generations to know about Christian and Biblical truths. Though there is a huge shift in the percentage of young Americans based on their faith, today's generation seeks to find compelling truth about evil, suffering, and a loving God. Churches need to show our future generations about these truths. However, the task of doing this ministry has never been easy and becomes even more difficult as decades pass. If the older generation will not do anything to touch the younger generation and lead them to Christ, the Church will not survive.
Youth Ministry Reaches the Unchurched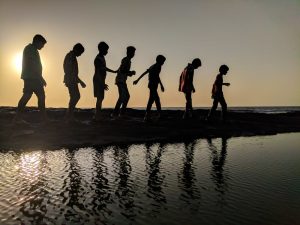 The youth ministry has an important task in the universal body of Christ just like any other ministry. It is more than just the gatherings of young people having fun. On the contrary, it is full of strategies in winning the next generation for Christ. Nobody understands better the generation of today than those who belong to it. Youth ministries are devoted to reaching unchurched youths, aiming to bring them to Christ. The reason why some adults misunderstand the gimmicks of the youth ministries reaching the lost is because of their generational differences. There is no substitute for prayers and the work of the Holy Spirit when finding the lost, but a youth ministry can be creative in carrying out the Great Commission. This ministry uses all available resources to extend their influences for the Word of God. And there is nothing wrong with that.
As more and more young individuals walk away from churches, the mission of pointing them out to Christ becomes more demanding. Evangelism is no easy task as seen in the lives of the 12 Apostles who died for preaching the good news of salvation. All deaths except one were not pleasant. Most of them were brutally killed. The youth ministry of today faces the same condemnation from the world, though consequences aren't as harsh as those of the apostles. Most of the battles the youth ministry needs to combat are pressures from their own families, peers, and society. They need to learn how to stand on a Biblical foundation to stand against the attacks of society.
Youth Ministry Is About Discipleship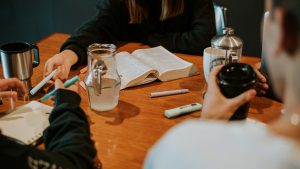 The youth ministry's job on reaching the lost does not end on sharing the good news of salvation. Therefore, it is far beyond just the program and the events. It involves a lifetime commitment to investing in the next generation who needs a lifetime process of growth. The youth ministry has other facets like the campus ministry whose targets are mainly students. This one's a little bit more specific. Yet, both need an effective discipleship process. Discipleship is necessary to nurture new believers and equip them with the Spiritual truths. If we don't want our youths to walk away from our churches, there is no secret formula. They need to constantly learn and hear the Word of God. Moreover, we are to let God's truth and Spirit transform these individuals so they do not just know by knowledge the truth but understand it fully with their hearts.
The dilemma here is the younger generation always needs guidance. They cannot do it on their own. Most of them are still on their way exploring a lot of things and trying to figure out a variety of Christian theology and doctrines. Some leaders who have strong faith need to help them follow Jesus so they can live a life imitating Christ. And this is pretty well what discipleship is all about and what youth ministry needs to do. If the youths of today are seeking spiritual truths, there is no other institution that can give them the answers they are in search of but the Church. And no ministry could do it more effectively than the youth ministry. It's because they are doing the ministry for this purpose. Like a plant that is just starting to sprout, youths need regular cultivation through prayer, God's word, and teachings.
Youths Need To Connect And Grow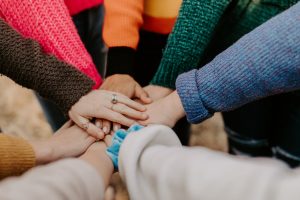 Helping youths grow in their relationship with God requires nurturing through a personal connection. Healthy relationships among Christians are important for keeping the youths connected. If they feel that someone cares for them, accountable to them, and is constantly checking on them, they can easily tell that what they have is not just some religious group aiming to have more members. They will not feel that the Church just wants them there for the statistics. Instead, they will start to feel the love constantly preached to them. A youth ministry is a relational ministry. Teens need a place where they can grow spiritually with their peers. They need people whom they can ask about certain Christian teachings without embarrassment because relationships have already been built. For this ministry, the relationship is as important as its lessons.
This kind of relationship happens on an intimate and personal level. For this reason, youth leaders ought to follow the examples of Jesus. When Jesus came, He did not spend time with the Pharisees, Sadducees, or scribes. Instead, he was there, outside, amongst people who are sinful and ordinary. Jesus spent time with them, taught them, and prayed for them. He labeled himself among them so he can reach their hearts and point them to God. Jesus was close to them as a teacher and leader.
A youth ministry can't always handle a crowd, but it can handle small groups. This is a more effective way to help the youths grow in faith, in love, faithfulness, and grace. A healthy relationship is a key game changer in fostering a ministry. The culture today is so big that it needs intimate strategies. Nonetheless, ministries do not focus on strategic plans in nurturing the youths.
The Role Of A Youth Ministry In The Church
In the Church, every part of it functions for each other and its head is Jesus who leads. In the same way, every ministry, no matter how small or popular it is, has an important and unique task to fulfill for the Body of Christ. The Church clearly needs a youth ministry but that does not make it any better than other ministries in the Church. Every minister and ministry accomplish different purposes and service for the Body of Christ.
1 Corinthians 12:12 Just as a body, though one, has many parts, but all its many parts form one body, so it is with Christ.
The youth ministry especially functions in reaching the lost, teaching God's truth, and connecting to the Church. However, the most important function is equipping youths to have their lives transformed to witness for Christ in the world. They are co-heirs of the Great Commission from all believers around the globe. This ministry has a vital role in Christian churches. It helps the Churches stay relevant and thrive in the rapidly changing environment. A healthy youth ministry also helps in teaming up with families to involve them in the work of Christ. If the youth ministry together with the Church and families work together for the mission entrusted to them, they can open great opportunities for growth and development.
The next generation is very important for the Church. Without them, it is impossible for the Church to thrive because they are our future. If the Church fails to recognize the need to train them spiritually and Biblically, major problems will arise.
Fostering A Ministry
No ministry should be stagnant especially if it's the ministry of Christ. The Lord is an excellent God. There should be a constant pursuit for growth and development among the members of the ministry and the entire community. It is most principally important because of the ever-changing culture and the advancing generation. The Church needs to use any means possible to create innovative ways to reach the youths of today while still standing on its solid Biblical Foundation. The Church plays an important role in nurturing this ministry.
The first people to encourage the leaders and members of this group are those who fully understand their passion and mission. After all, a specific part of the body cannot function on its own. It will definitely need the support from its church in terms of financial, emotional, and above all spiritual support through prayers. Training youth leaders or those who will be next in line is also a significant factor in fostering a ministry. Along these are other aspects that need to be considered to keep a youth ministry alive and kicking. There will be struggles along the way so the team will always need to persevere amidst the never-ending trials of a ministry. Many Christians may not admit it, but this is the truth. Ministry is a strenuous mission. Nevertheless, the lord is the source of all strength and power.
Everything should start with God and end with God. The world badly needs a ministry today that will cater to youths who are in deep spiritual slumber. A ministry cannot go into campuses or communities and invite youths to the Church without any spiritual, creative, and educational preparation.