Amidst the chaos, there will always be peace. Hidden behind the dark clouds is the silver lining of hope. And though this world makes us feel like everything gets worse every day, God promises us a better tomorrow. The promises of God in the Bible assures us that there will always be sunshine after all the storms in our lives. These promises will feed our souls and strengthen us to endure the hardships that come our way.  Knowing what God has in store for us is essential. This is because, as Christians, we can expect that the world will challenge us more than how it does to non-believers. Satan always finds something to poke us with; to test our endurance and faith in God. Once Satan finds our weaknesses, he will use it against us in an attempt to make us drift away from God.
James 1:2-3 Consider it pure joy, my brothers and sisters, whenever you face trials of many kinds because you know that the testing of your faith produces perseverance.
We should bear in mind that God will not allow us to be in any situation that we can not handle. He permits hardships and turmoils to strengthen us. The strength that we gain through endurance will help us as we walk through the journey of life. And at the end of this journey, we should realize how God fulfills every promise and covenants that He made and declared. Awareness of God's promises helps us to be thankful even for the afflictions that may come our way.
The Promises Of God In The Bible
2 Samuel 7:28 Sovereign Lord, you are God! Your covenant is trustworthy, and you have promised these good things to your servant.
Since the beginning, God has made promises to us and none of His promises have failed. This is the same God who made a promise to Abraham, parted the Red Sea for Moses and saved the people of Israel. He is the same God that we worship today. He wants us to know what He has in store for us. Hence, meditating on the words of the Bible should be an essential part of our lives. The promises of God in the Bible reminds us that we can overcome any hardship that life will give as long as we focus on Him. God's words in the Bible will be the refuge that we can run to in times of trouble. Relying on the promises that He has declared, we will always have peace in our hearts.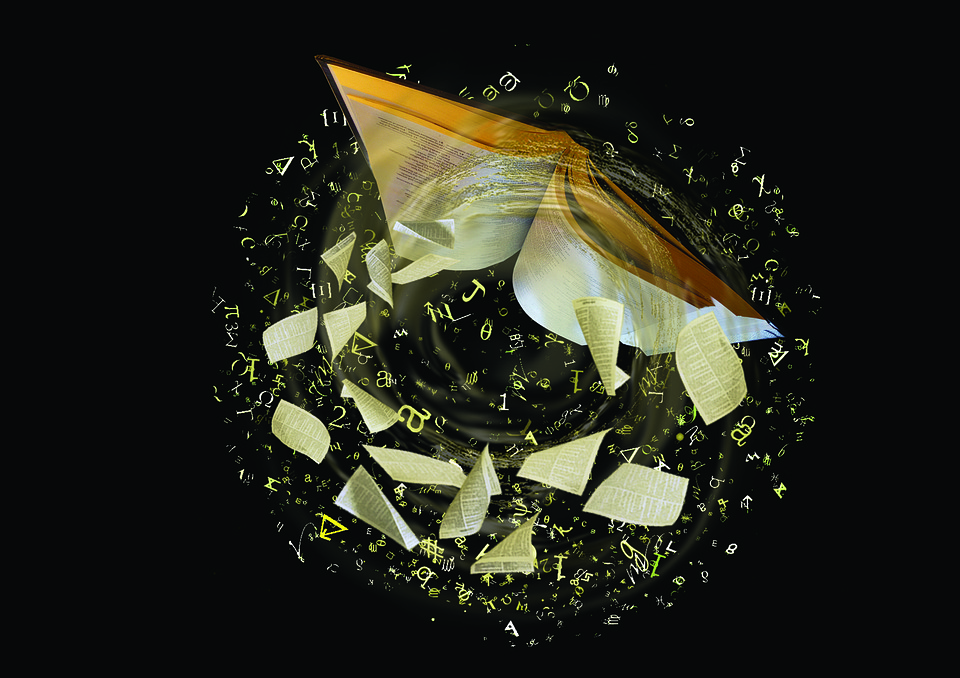 God has made promises throughout the Bible. Some promises were exclusive to certain people and short-term, while other promises are meant to be for everyone. Knowing that He will never ever break His promises nor will He ever go back on His words, assures us that we can put our full trust in Him. Now, let's get to know what are the promises of God in the Bible were made for everyone who believes in Him.
Promises of God Regarding Our Personal Lives
Life is a journey filled with obstacles that will test our faith. Walking through life, we may encounter inevitable situations that may lead to many difficulties. These sufferings will make us lose hope and make our hearts troubled. When we experience hardships, it always seems as if we will never overcome them until we do. But there will be times that we will be tired of fighting and figuring things out. Depression and anxiety are rampant diseases that dominate the lives of people today. It seems like the world we live in is getting worse every second which makes most people feel extreme despair. This is the reason why some people resort to an unpleasant way of dealing with struggles in life. For example, there are some who decide to take their own life because of hopelessness.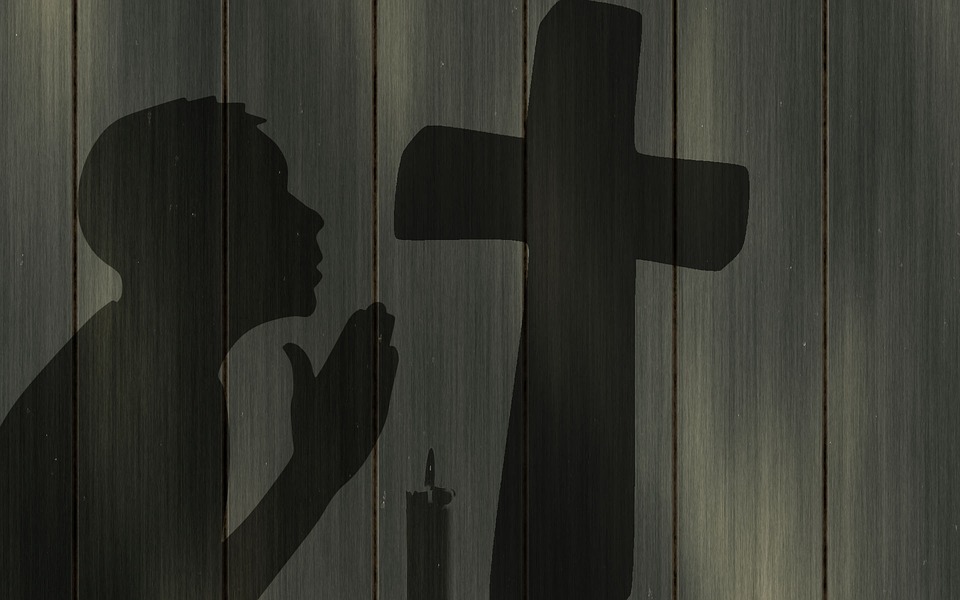 As children of God, we will not be spared from these hardships. But as Christians, we should deal with our personal walks differently from non-Christians. We should set a good example of how we deal with problems that come our way. But how can we do that when we too can be affected by these hardships as well? We cannot handle all our hardships alone and still feel perfectly fine without God. His promises will keep us from giving up and will push us to fight knowing that everything is under control. The awareness of God's promises in the Bible will help us understand why some things happen. And encountering these issues helps us deal with similar issues in the future better.
Perfect Peace in Him
Isaiah 26:3 You will keep in perfect peace those whose minds are steadfast because they trust in you.
A famous quote mentions that having peace of mind is the most expensive and rare commodity. Even power and riches can not buy peace of mind. Ironically, the richer a person is, the more chaotic his mind will be. Being free from financial distress gives you more problems with money. A rich man will always worry about how to spend or how to keep his riches which may keep him from peacefully sleeping at night. While a poor man, though he worries day to day about what to eat, sleeps well because he is tired of all the physical labor he has done throughout the day. But this does not mean that all rich people are unpeaceful nor that the poor ones live with a more peaceful mind.
No one can be perfectly peaceful amidst afflictions and unfortunately, the world is full of it. Hence, it is barely possible to attain perfect peace unless we turn to God. No one can calm our spirits and give us assurances like how God's words do. No matter how difficult a situation is, we should keep trusting God. Trusting in Him will put our minds at ease.
He will Lift You Up
Isaiah 41:10 So do not fear, for I am with you; do not be dismayed, for I am your God. I will strengthen you and help you; I will uphold you with my righteous right hand.
As we sail through life, big waves of adversities might shake our boats or may even throw us out of it. But whenever life drags us down, God will always lift us up. He will be the harness that we can hold on to and rest assured that He will save us from drowning with problems and hardships. His hands are always stretched for us to hold on to. When you feel like you are falling down, know that God is in control and He will always lift you up.
He will Never Leave You
Deuteronomy 31:8 The LORD himself goes before you and will be with you; he will never leave you nor forsake you. Do not be afraid; do not be discouraged."
It is easy for anyone to say that they love us. Yet some, if not most, will eventually leave us when the situation turns into something unfavorable for them. When things get tough, we may notice that we have lesser friends than when we were at our peak. This is because not everyone wants to deal with others' misfortunes as they have their own as well. No matter how much they claim to love us, at some point they will leave whether it is intentional or not. But that does not mean that we are all destined to be alone or to go through life by just relying on ourselves. Our Father in heaven has promised to never leave us.
Unlike any perishable love that this world has to offer, God's love and affection for us are eternal. He promised to be with us whatever happens. As long as we choose to follow Him, He will never forsake us nor will He let us face life by ourselves. When the world leaves us, we should never think that we have no one by our side anymore. God will always be by our side guiding us with His love.
He will Teach You
Psalms 32:8 I will instruct you and teach you in the way you should go; I will counsel you with my loving eye on you.
Some say that experience is the best teacher, while others claim that it is the most bitter way to learn. But in regards to these two conclusions, the promises of God is declared in the Book of Psalms. God says that He will guide us with His loving eye. He will teach us how to do things and how to live. In his firm yet loving ways, He promised to teach us.
You will Never Fall
Psalms 37:23-24 The LORD makes firm the steps of the one who delights in him; though he may stumble, he will not fall, for the LORD upholds him with his hand.
The toughness of life may get us down on our knees. Sometimes we may even feel that we are being pushed to the edge and that we may fall down sooner than later. But God has promised that He will never let us fall. If a certain time comes when we have to make an important decision and we begin to see the risks that make us scared, we should remember that God will keep this promise to us.
We will Always Find Rest in Him
Matthew 11:28-29 "Come to me, all you who are weary and burdened, and I will give you rest. Take my yoke upon you and learn from me, for I am gentle and humble in heart, and you will find rest for your souls.
With everything that is happening in this world, most of us feel tired even after a week of rest. However, not everyone can afford to rest even for a day.  Our work and other responsibilities keep us from even getting a goodnight's rest. It is a necessity for our mind and body to have rest. And that is what God promises to us. Whenever we feel overwhelmed, we should find rest in Him. We should meditate through His words and take it as a yoke. Unlike the yoke of the world which feels heavy on our shoulders, God will soothe our hearts and refreshed our souls. In Him, we can find rest anytime we seek it.
He will Strengthen Us
2 Corinthians 12:9-10 But he said to me, "My grace is sufficient for you, for my power is made perfect in weakness." Therefore I will boast all the more gladly about my weaknesses, so that Christ's power may rest on me. That is why, for Christ's sake, I delight in weaknesses, in insults, in hardships, in persecutions, in difficulties. For when I am weak, then I am strong.
Without the grace of God, we can not thrive in this world. The works of evil will always pose a dangerous and difficult situation, expecting that we will react in an ungodly way. That is why we need to do the opposite and take a stronghold of our faith. When facing hardships, weaknesses, insults, and persecutions, we should let our strength that comes from God take over the battle. Instead of reacting according to how the world wants us to, we should instead let go and let God. Because even though we may be weakened due to difficulties, our God will always give us strength. Hence, God said that we should rejoice in times when we are weak. For the reason that God's power will shine and we will see the things He can do and will do for us.
A Secured Future
Jeremiah 29:11 For I know the plans I have for you," declares the LORD, "plans to prosper you and not to harm you, plans to give you hope and a future.
Everything does not go according to our plans. No matter how much we prepare and calculate things for tomorrow, we still can't be certain what will happen a day or even just an hour later. All the things in this world are uncertain. That is why many of us are afraid to face the future. Dread takes over whenever we imagine how things can get worse. The good news is that we have a certain weapon against all these uncertainties.
He will Renew Our Strength
Isaiah 40:31 but those who hope in the LORD will renew their strength. They will soar on wings like eagles; they will run and not grow weary, they will walk and not be faint.
As Christians, our strength and endurance will always be tested. Satan is always around and will attack any moment he sees as a good opportunity. After battling with him, it is natural that we feel tired. One of the promises of God is His promise to be our refuge when we feel tired. After taking a rest, we will always be able to bounce back stronger through the Spirit of God who will renew our strength. With His power enveloping us, our strength will be strong enough to battle life.
He will Save You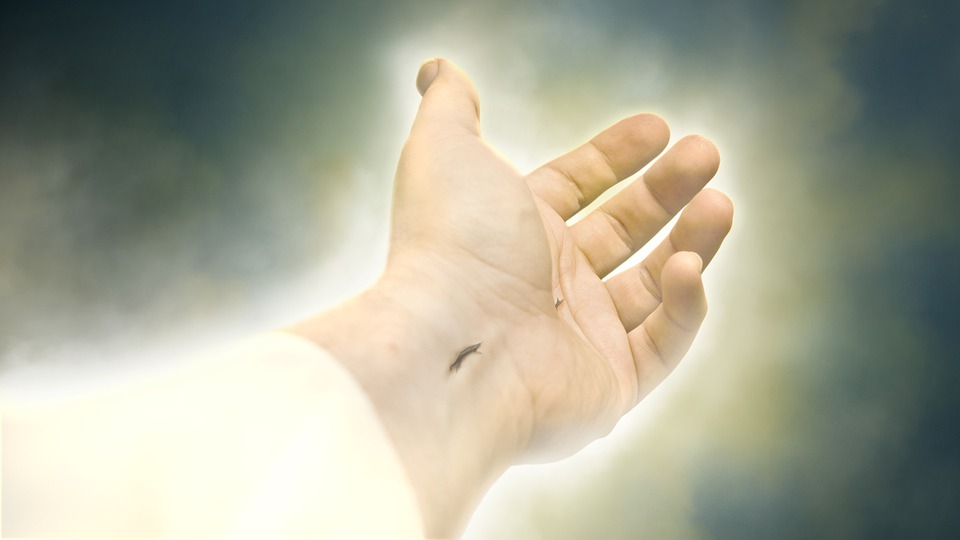 Psalms 91:3 Surely he will save you from the fowler's snare and from the deadly pestilence.
The Book of Revelation uncovers the wrath of God that is to come. Deadly pestilences will come to the world in the last days, which we assume will come sooner because of the signs. Amidst these, God will spare His people. He has promised to save us from the pestilences that are meant to punish the world for not repenting. Apart from that, though we are not aware, God saves us from a lot of things in our day to day lives. His promise to save us is the reason that keeps us alive and well to see another day.
He will Always Help You
Isaiah 41:13 For I am the LORD your God who takes hold of your right hand and says to you, Do not fear; I will help you.
Even the kindest people in the world will get tired from helping anyone repeatedly. But God will never get tired of extending His holy hand for us, His people. In times of need, we can be assured that help from God is on the way. No matter what kind of situation we face, we will not face it alone for God will always come to our aid.
He will Meet Your  Needs
Philippians 4:19 And my God will meet all your needs according to the riches of his glory in Christ Jesus.
Living in this world, we fall into the illusion that the things we do sustain our needs. That may be partly true, but as Christians, we should know better. Without God's mercy, we can not do anything and our efforts will be useless without His help. As adults, we spend most of our lives working to fulfill our needs as individuals and to give our families their needs as well. Basic necessities such as food and shelter are enough to make us work to death. But when our effort seems useless, we should not be fearful for God will supply us with our needs. God will not let his people starve. Like how Jesus fed thousands with just two fishes and five loaves of bread, through one prayer, we can always count on Him to give our needs.
He will Make Your Path Straight
Proverbs 3:5-6 Trust in the LORD with all your heart and lean not on your own understanding;  in all your ways submit to him, and he will make your paths straight.
Divine wisdom is one of the promises of God in the Bible. The ability to judge righteously is hard in the middle of this sinful world. Most get carried away by the ways of this world and walk down the wrong path in life. But when we let God take control of our lives, He has promised to guide us and make our paths straight. Through His righteousness and wisdom, we will be able to make the right decisions and be wise when faced with confusion.
Care and Refuge
Nahum 1:7 The Lord is good, a refuge in times of trouble. He cares for those who trust in him.
Like a caring parent, God cares for us unconditionally. His care will bring us comfort when we are in a difficult situation.  As long as we trust in Him, we do not have anything to fear.
Abundant Blessings
2 Corinthians 9:8 And God is able to bless you abundantly, so that in all things at all times, having all that you need, you will abound in every good work.
It is difficult to count the blessings that God gives us because there are many things we do not know of. God works in the front and behind the scenes in our lives. He blesses us in ways that we do not understand. Even the unanswered prayers can be a disguise for these blessings. It may be hard to consider tough situations as blessings but all we have to do is to trust God. We should remember that everything that happens will eventually lead us to abundant blessings.
Love and Self-Control
2 Timothy 1:7 "For God gave us a spirit not of fear but of power and love and self-control."
The power of love includes the power of self-control. Through the love of God, we can control ourselves not to do the things that will displease Him. The lust of the flesh and worldly things may test our self-control. Yet, the love of God, which is stronger than any temptation, will help us keep our faith and be in control of how we deal with different situations in life.
He will Make Your Steps Firm
Psalms 37:23-24 The LORD makes firm the steps of the one who delights in him; though he may stumble, he will not fall, for the LORD upholds him with his hand.
Taking a firm step in the world that dictates what and when should do something is hard. This is especially when we want to become more faithful to God. The world will always try to pull us down, away from Jesus; and our sinful ways might crawl out, making us hesitant to continue our journey. God has promised to help us take firm steps so that we will choose the right decision on whatever challenge life may give us.
Promises of God Relating to Our Spiritual Life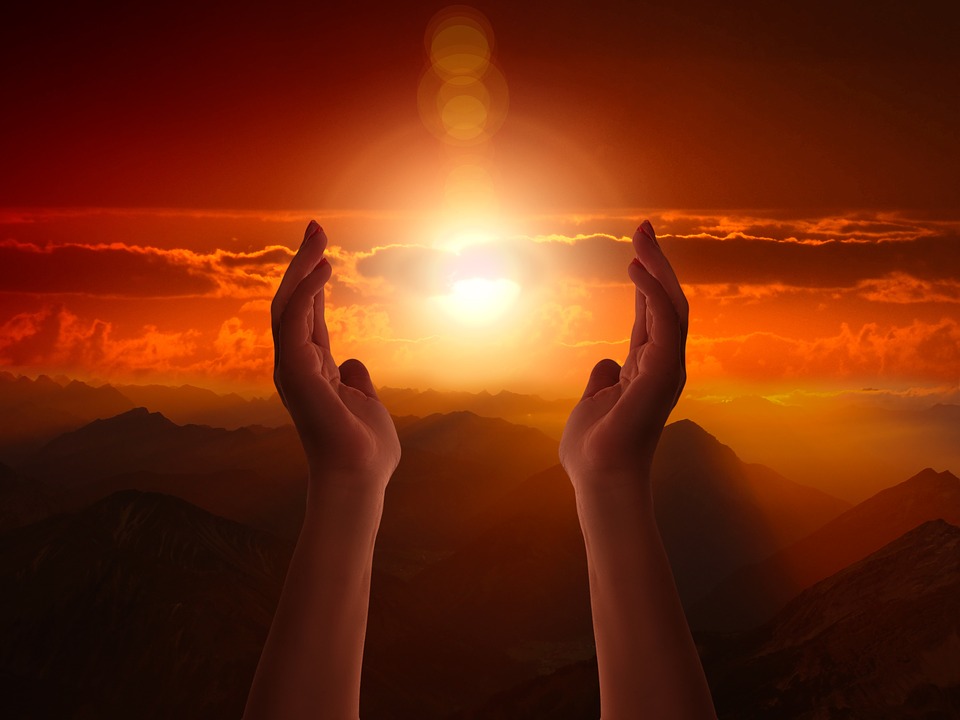 When we choose to walk in God's light, the Holy Spirit will start to be with us and will guide us whatever we do. Walking by faith means that we have to fight spiritual battles as well. God has made promises about our spiritual life and we have listed our favorites below.
He will Fight For You
Exodus 14:14 The Lord will fight for you; you need only to be still."
As much as it is difficult to engage in physical fights, we can say that spiritual fights are harder. As Christians, we face many spiritual battles. And some of them may overwhelm us. The Bible states that God will fight for us in battles that we can not face. All we need to do is be still and let Him handle it for us.
Everlasting Safety in His Hands
Isaiah 43:2 When you pass through the waters, I will be with you; and when you pass through the rivers, they will not sweep over you. When you walk through the fire, you will not be burned; the flames will not set you ablaze.
Being a Christian means that we are ready to walk through fire for God or even walk above the water. But we must acknowledge that our safety is guaranteed in the hands of God.
Unfailing love
Isaiah 54:10 Though the mountains be shaken and the hills be removed, yet my unfailing love for you will not be shaken nor my covenant of peace be removed," says the LORD, who has compassion on you.
There is no perfect love besides the love of God. Even when the world ends, His promise to love us will not be broken. His unfailing love will last for eternity and no love can ever compare to the love that He has for us.
He will Walk With Us
Psalms 23:4 Even though I walk through the darkest valley, I will fear no evil, for you are with me; your rod and your staff, they comfort me.
Just the mere thought that God is walking with us brings comfort to our souls. God promises to walk with us even in the darkest moments of our lives. We can always turn to Him for He is always by our side ready to help.
He will Not Let Us Fall to Evil Works
Isaiah 54:17 No weapon forged against you will prevail, and you will refute every tongue that accuses you. This is the heritage of the servants of the LORD, and this is their vindication from me," declares the LORD.
The devil is vigilant and his evil works encircle the world. His aim is to target God's children and to make us suffer, hoping that we would lose faith. In spite of that, Satan will never be victorious against us.
Divine Wisdom
James 1:5 If any of you lacks wisdom, you should ask God, who gives generously to all without finding fault, and it will be given to you.
The world may give us knowledge, but wisdom will only be from God. Divine wisdom enlightens us to see the world as our God created it to be. Through the wisdom from the Holy Spirit, we will be able to understand God's intention in our lives. And we will be able to walk on a straight path towards God.
He will Always Be With Us
Joshua 1:9 "Be strong and courageous. Do not be afraid; do not be discouraged, for the LORD your God will be with you wherever you go."
If God promised to be with us wherever we go, what can we be afraid of? This promise assures us that we will never walk alone. It is also a reminder that we can always rely on Him whatever may come.
Forgiveness of Sins
2 Chronicles 7:14 If my people, who are called by my name, will humble themselves and pray and seek my face and turn from their wicked ways, then I will hear from heaven, and I will forgive their sin and will heal their land.
The forgiveness of sin comes to those who seek it. Asking for forgiveness is the first step to salvation. After we turn away from our old ways and learn to live adhering to His words, we will become a part of God's family. And when we turn to Him, He will cleanse us of our sins so that we may be Holy.
Eternal Life
John 3:16 For God so loved the world that he gave his one and only Son, that whoever believes in him shall not perish but have eternal life.
We are saved because of God's grace. Through the sacrifice of Jesus in the cross of Calvary, we have found a way to be saved from the pits of hell and obtain eternal life. An eternal life with God and His Son in His Kingdom is the greatest gift of God to His people.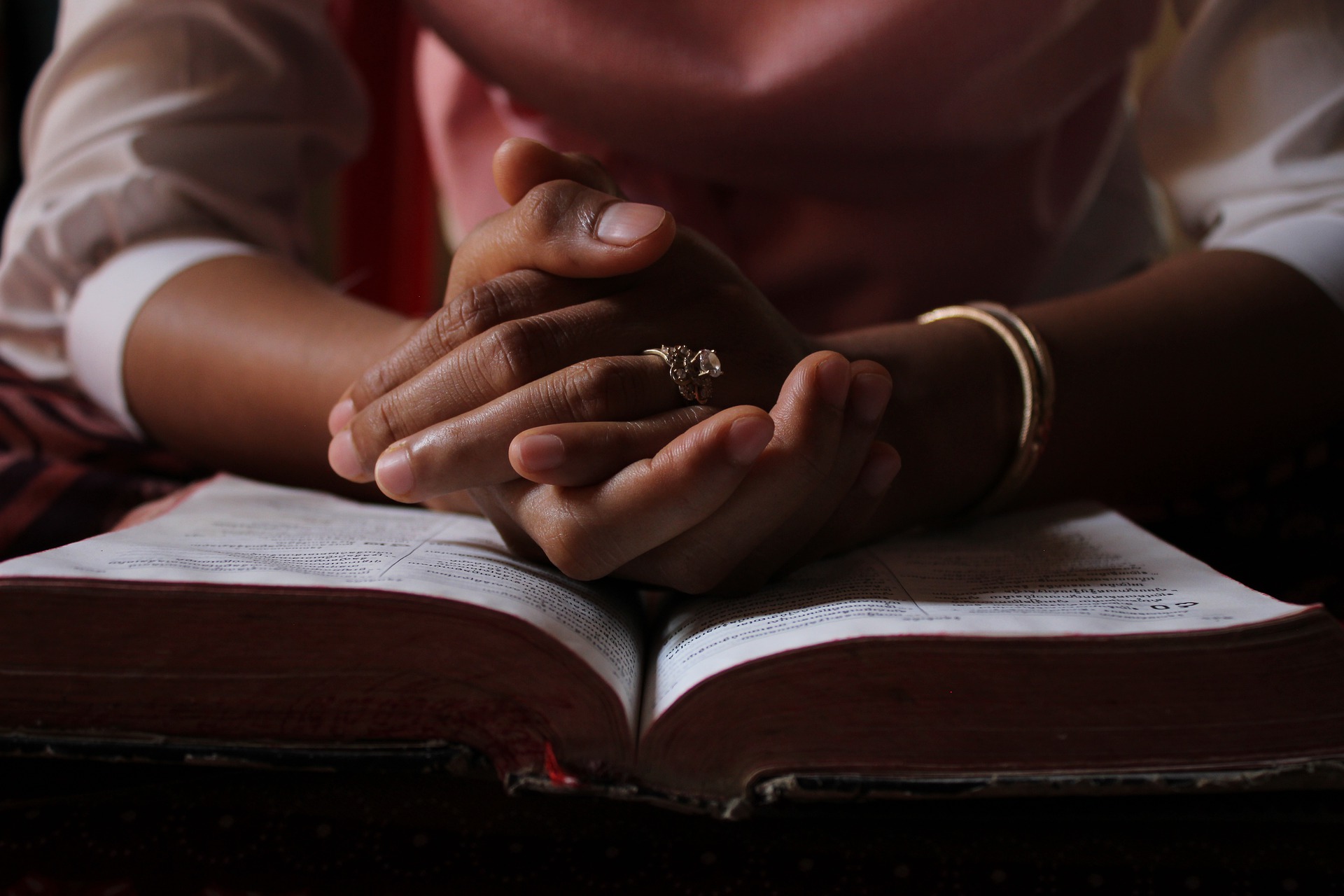 Answered Prayers
Mark 11:24 Therefore I tell you, whatever you ask for in prayer, believe that you have received it, and it will be yours.
The Bible says that if we ask, then we shall receive. But being answered by God is not a privilege available to everyone. It is a promise that God made to those who obey and seek Him. Answered prayers are something that the children of God can hope for. Like how every parent gives in to his/her child's earnest request, God grants His children the desires of their hearts as long as it will do them good in the long run.
He will Go Wherever We Are
Joshua 1:9 Have I not commanded you? Be strong and courageous. Do not be afraid; do not be discouraged, for the LORD your God will be with you wherever you go."
When Jonah was inside the big fish's stomach, God was with Him. After Jesus died and the apostles have traveled the world to preach the gospel, God was with them.  While you are sitting down and thinking about what to do with your problems, God is with you. Every road that we take, God will be with us so that we may never have to face battles alone.
He will Give YOU the Desires of Your Heart
Psalms 37:4 Take delight in the LORD, and he will give you the desires of your heart.
There are times when we prioritize material things over our faith for the need to survive in this cruel world. However, that is the wrong thing to do. Instead of focusing on our desires, we should put God first and He will give us both what we want and what we need.
Salvation on Judgment Day
Revelation 3:5 The one who is victorious will, like them, be dressed in white. I will never blot out the name of that person from the book of life but will acknowledge that name before my Father and his angels.
When the wrath of God comes during the end times, judgment day will come with it. The people whose names are not in the Book of Life will face an eternal punishment that will cause unbearable pain and torment. As His people, we will be spared from the eternal judgment meant for Satan and the people who choose to follow him.
He will Not Give Up on You
Psalms 27:10

For my father and my mother have forsaken me,

 

but the 

Lord

 will take me in.
Because of our imperfection, we tend to make mistakes that are hard to bear even by our own family. The world may forsake us or give up us but God will never leave us. His love covers our sins and our imperfections.
He will Lead You
Psalms 139:23-24

Search me, O God, and know my heart!

Try me and know my thoughts!

And see if there be any grievous way in me,

and lead me in the way everlasting!
God is our light and our shepherd. He will direct our thoughts and see us through deserts and storms. His guidance will lead us to salvation and save us from the dangers of our sins.
He Has  Special Plans for Your Life
Proverbs 19:21 Many are the plans in the mind of a man, but it is the purpose of the Lord that will stand.
We are called according to a great purpose that God has for us. This great plan does not work according to what we want but it will surely be according to what we need and what we should be. And there is no better way of living than knowing that we are here for a reason. As God's will unfolds, we will be able to see the things that He intends for us.
He will Take Care of You
Philippians 4:19 And this same God who takes care of me will supply all your needs from his glorious riches, which have been given to us in Christ Jesus.
God is always watching us. His gentle hands caress us whenever we feel weak and takes care of us in times that we need it.
A Peaceful Life
Proverbs 1:33 But all who listen to me will live in peace, untroubled by fear of harm."
It is impossible to live without hardship. But that does not mean that we can not have a peaceful life. Peace comes from knowing that everything that is happening and will happen is under the control of God. Knowing that we are under God's supervision takes away our fear of what will come in the future. It eases our worries about life and will make us live peacefully.
Promises of God to His People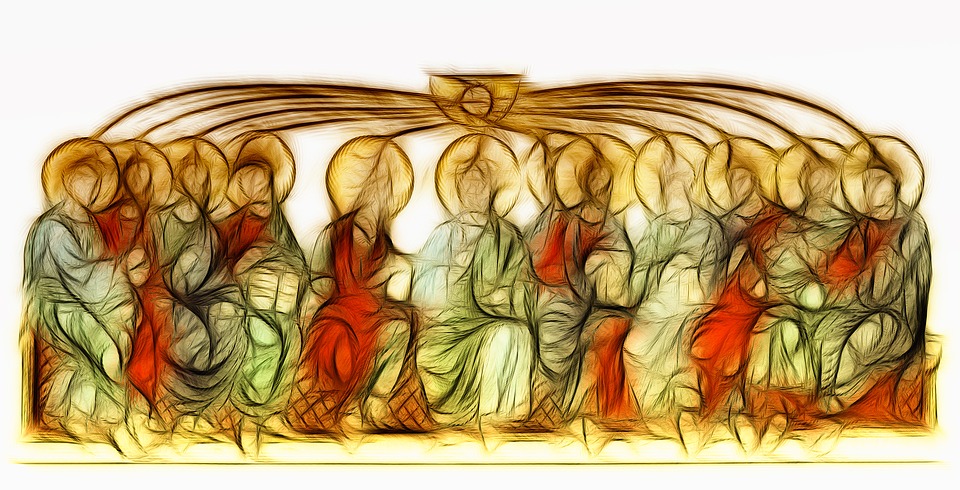 In the Old Testament, God made many promises to Israel, and all His promises have come to light. As God's chosen people, their prophets were able to directly communicate to God. He taught them the way they should live to become positive examples to other nations. And as a result, Gentiles also became part of God's chosen people. His promise to the Israelites to keep them safe and protected as long as they obey Him also applies to us. Like how they were redeemed from Egypt, we are also redeemed from sin
He Promised that Abraham will be the Father of a Multitude of Nations
Genesis 17:4 "Behold, my covenant is with you, and you shall be the father of a multitude of nations."
Have you ever wondered why God choose Israel as His people?. It is because of the covenant that God made with Abraham. He made a promise that Abraham will be the father of nations and He established his descendants, the Israelites, as the nation which God had chosen to be His people. Included in this covenant was his fruitfulness and from his lineage, kings and holy people will come.
He Promised the Israelites will Be Established as His Holy People
Deuteronomy 28:9 "The Lord will establish you as his holy people, as he promised you on oath if you keep the commands of the Lord your God and walk in obedience to him."
Because God chose Israel to be His people, they were also appointed to be a nation that sets an example of how God wants His people to live. But unlike Abraham, the Israelites failed to keep God's law and live righteously. God fulfilled His promises to them, but the Israelites sinned against Him. Therefore, they too received punishments alongside some promised blessings.
Everything will Be Alright in the End
Romans 8:28 "And we know that for those who love God all things work together for good, for those who are called according to his purpose."
God has a purpose for every life He creates. A great purpose that only He knows. Everything that has happened and will happen will play a part in this purpose for His promises to be fulfilled.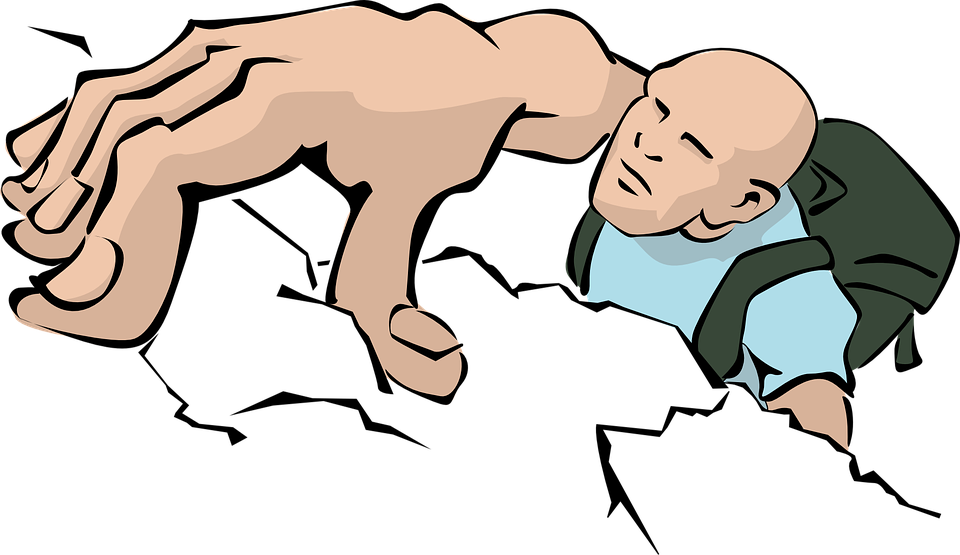 Help in Times of Need
Hebrews 4:16 "Let us then with confidence draw near to the throne of grace, that we may receive mercy and find grace to help in time of need."
If the first thing that you can think of when it feels like there is no way out, then you are on the right track. Thanking God when we are happy and praying to Him when we are in a difficult situation should be our initial response. Because if we need help, God is the best helper that we have.
He is Your Eternal Keeper
Psalms 121:5 The 

Lord

is your keeper;

  

the 

Lord

 is your shade on your right hand.
The hand of the Lord is our shell and the steady rock that holds us through storms. He keeps us in His hands to be protected. And when the time comes for us to leave the world, He keeps our souls in His hands as well.
The Power to Become the Child of God
John 1:12-13 But as many as received him, to them gave he power to become the children of God, even to them that believe on his name: Who were born, not of blood, nor of the will of the flesh, nor of the will of man, but of God.
There is no better title than to be called the children of God. Having the creator of the universe and everything beyond is such a great privilege that God promised to us.  Through His grace, we have become a part of God's family and have the right to partake in His many blessings.
Unconditional Love
Romans 8:38- 39 For I am sure that neither death nor life, nor angels nor rulers, nor things present nor things to come, nor powers, nor height nor depth, nor anything else in all creation, will be able to separate us from the love of God in Christ Jesus our Lord.
Sin has separated us from God. But after we turn to Jesus and find our way into His grace, God has assured us that nothing in this world or in another can separate us from His love. His unconditional love for us endures forever.
We will Bring More People to Him
Mark 1:17 And Jesus said to them, "Follow Me, and I will make you become fishers of men.
7 of 12 disciples of Jesus were fishermen. When they decided to follow Him, they became fishers of men instead of fishers of fish. Like them, as Christians, we are the mirror of Jesus' teaching and the love of God flows through us for all to see. Through us, people will start to turn to God.
The Promise of Healing Through His Name
Mark 1:34 And He healed many who were ill with various diseases, and cast out many demons; and He was not permitting the demons to speak, because they knew who He was
In the name of Jesus, any sickness can be healed. And because His blood covers us, we can call upon His name to heal sicknesses and demonic infestations. His name alone has power over all things.
Victory from Death
John 5:24 Verily, verily, I say unto you, He that hears my word, and believes on him that sent me, has everlasting life, and shall not come into condemnation; but is passed from death unto life.
We are all bound to die once in this world, but our souls will live and wait for judgment day. So how can we say that we are victorious against death when we will all die? What will people who do not believe in God experience? The death that John 5:24 pertains to is the death of spirit that is meant for those who did not repent. The souls who choose to live on earth in a sinful way will suffer a second death while those who choose to be with God will be with Him forever.
Guidance from the Holy Spirit
Romans 8:14 For all who are being led by the Spirit of God, these are sons of God.
As a part of God's family, we will be guided with the Holy Spirit. The spirit within us is like a mark that identifies us as children of God. Like how the Israelites were proclaimed to be people of God, we too are His children the moment we accept Jesus as our Lord and savior.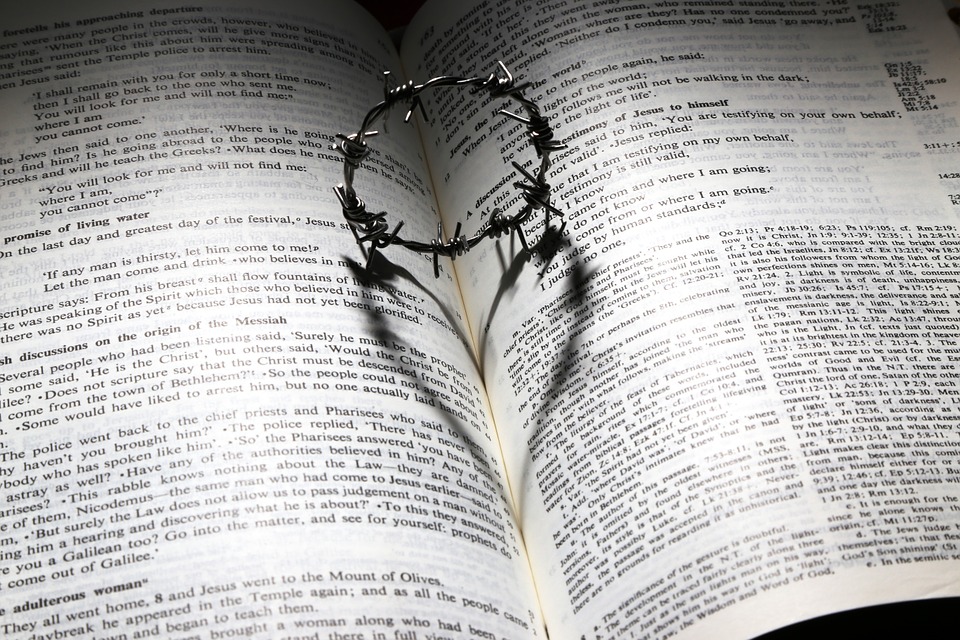 Great Glory and Happiness
1 Chronicles 16:27 Honor and majesty are before Him; strength and gladness are in His place.
We may not be able to get both glory and happiness in this life, but it will be fulfilled on the last days. As the Book of Revelation says, we will be lifted up on the sky with Jesus and will be called the children of God.
Inheritance in Heaven
1 Peter 1:4 To an inheritance incorruptible and undefiled and that does not fade away, reserved in heaven for you.
Inheritance is something that we get for being a part of the family. Also, when we become Christians, it means that we become part of God's family. Like how parents promised inheritance to their children which they can use when the time comes, God has also given us an inheritance. Unlike the riches of the world which are corruptible and fleeting, our inheritance in heaven is eternal.
Redempti0n
Galatians 2:20 I have been crucified with Christ and I no longer live, but Christ lives in me. The life I now live in the body, I live by faith in the Son of God, who loved me and gave himself for me.
The wage of sin death and we are all sinful by nature. But because God loves us, He gave us His Son for us to be saved. And when we choose to follow Jesus, we are cleansed of our sins and have the right to eternal life. Because we are redeemed, the old version of ourselves has been gone and has been replaced by a new one.
He will Fulfill All His Promises
2 Corinthians 1:20 "For all the promises of God in Him are Yes, and in Him Amen, to the glory of God through us."
Above all the promises, God assured us that all of His promises will never fail. Every word that is written in the Bible and every covenant that He made for us, His people, will certainly be fulfilled.