Having God as the center of our lives gives us spiritual freedom and genuine happiness. His words and promises guide us as we walk on the right path towards him. Having said that, we want our children, the next generation, to encounter the same experience we have in God. They are the world's future leaders, so we must help them build godly characteristics starting at a young age. Because we plan for the future, many churches and religious organizations give priority and emphasis on helping and guiding kids to know who God is. Thus, a children's ministry is a great ministry that kids can join to learn the Scripture.
A child's spiritual formation should start from home with the influence of the parents. Yet, having them in a children's ministry can also guide them towards God. It is an opportunity for them to know the Bible and to interact with other kids; to grow together and support each other spiritually. In a children's ministry, we can plant small spiritual seeds in their hearts. And from there, let God grow these seeds to form them into who He wants them to be. Remember, God has planned all our lives (Jeremiah 29:11 – 13). Hence, a children's ministry is a great investment that we can give our kids (or maybe our future kids). And to help you learn more about this ministry, here's some of the information you must know.
What is a children's ministry?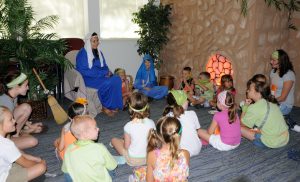 A children's ministry aims to share the love of Jesus Christ to children of the world. Of course, the spiritual journey of the child should start from their homes. God designed the parents to be the primary influence in a child's spiritual growth. In the same way, the church gives the same importance to the children. So, as God's family, the church guides children toward a righteous path; to have a heart for God. Thus, adults serve as guides for children to grow in their faith.
Spiritual formation is about the transformation of the heart. So, while children are young, we should teach them to surrender all areas of their life to God. He should influence every action and decision that they'll make. And as God's instruments, it is our responsibility to reach out and help them understand God's word and his love. It is important to God that children are influenced by teachings from the Bible. Second, we should also guide them to have an obedient and godly character. Last, they are the future leaders of the world, so we want to equip them with good values. Letting them join a children's ministry is a great avenue for them to encounter Jesus Christ and other young believers.
A children's ministry commonly takes place at churches. However, various organizations around the world have the same purpose. They aim to reach children globally for the cause of Jesus. Aside from sharing the gospel, these institutions also focus on the problems children are facing. It provides quality medical care, improved nutrition, educational opportunities, and safe and fun recreation.
The Focus of the Ministry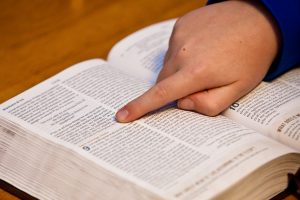 An effective children's ministry must uphold its principles and purpose. In Steven Adam's book, Children's Ministry on Purpose, he mentioned that a purpose-driven children's ministry is an intentional and balanced discipleship process that leads children toward spiritual health. He emphasized two things, which are "leading kids" and "spiritual health".
Leading Kids
Adam explained that we should guide children along their journeys and not to imply a position of power or authority. Although we have a clear objective and a specific destination, each child is unique, and their journey will reflect that uniqueness. They will have questions and experience doubts at each stage of their lives. Hence, we need to help these kids navigate their questions and doubts as they grow and mature. As we lead them, we want them to know and understand God's word and also how to live out their faith in every area of their life.
Spiritual Health is the Goal
The goal of every children's ministry is to lead them to better spiritual health. Hence, the ministry focuses on the spiritual formation of the child. And the beauty of going through a formation is that it culminates in life transformation, which is the pathway of spiritual health. However, this will not only be by the mere transfer of information or 'believe it because we said it' approach. It is a journey with highly committed followers of Jesus to guide the kids, one step at a time, along the way.
So, what usually happens in a children's ministry?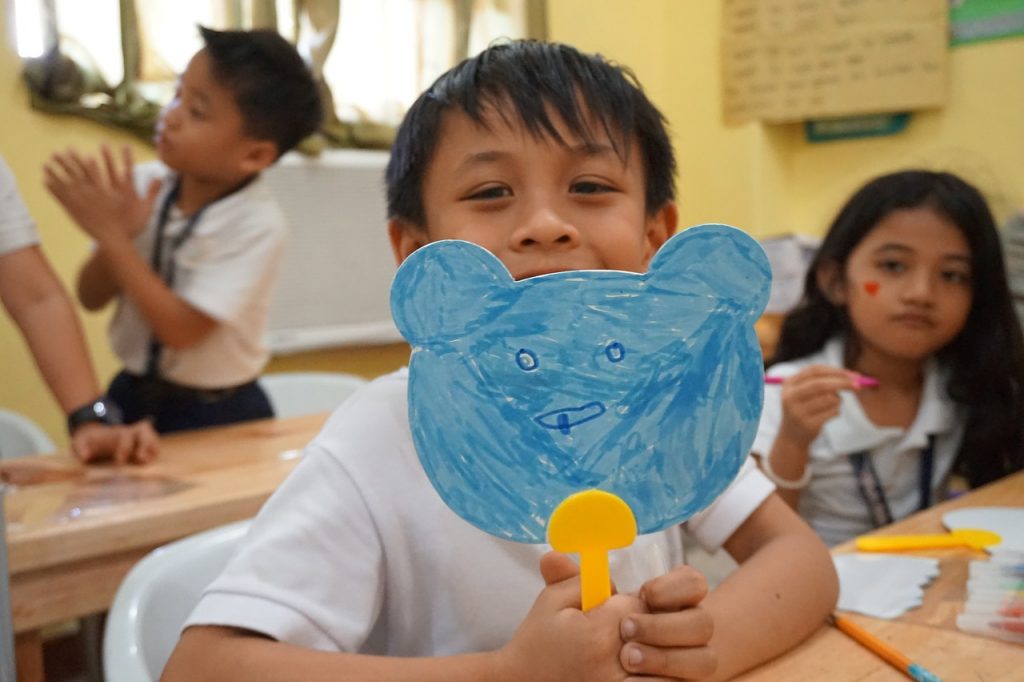 Every children's ministry aims to have a vibrant, fun, and exciting environment, yet still focus on God and the Bible. Thus, many churches organize a weekly event commonly called 'Sunday school' to cater to the kids. This event runs at the same time parents listen to the weekly Sunday sermon. It brings a discipleship strategy deeply rooted in the heart of the Scripture. Also, it supports and equips the parents to lead their children spiritually. The church usually assigns committed followers of Christ to lead the ministry. And good thing for parents, they take the child's safety seriously. So, it runs background checks on all people involved with the children and youth ministries.
The ministry offers various activities to engage the children, including singing Christian songs for kids, creating crafts, and playing games. And the highlight of it all is studying the Bible. There are a lot of interesting Bible Stories for kids that we can use to help them engage and understand God's word. On the other hand, the setup for a children's ministry is often based upon the way people naturally learn in a small group environment. They can interact with other young believers as well. In conclusion, it is a great place where kids can have fun while learning a lot about God. He or she will connect in a safe environment and be guided through the scriptures. This event is conducted by well-trained leaders that love children and desire to see them strive in their faith.
Importance of Joining the Children's Ministry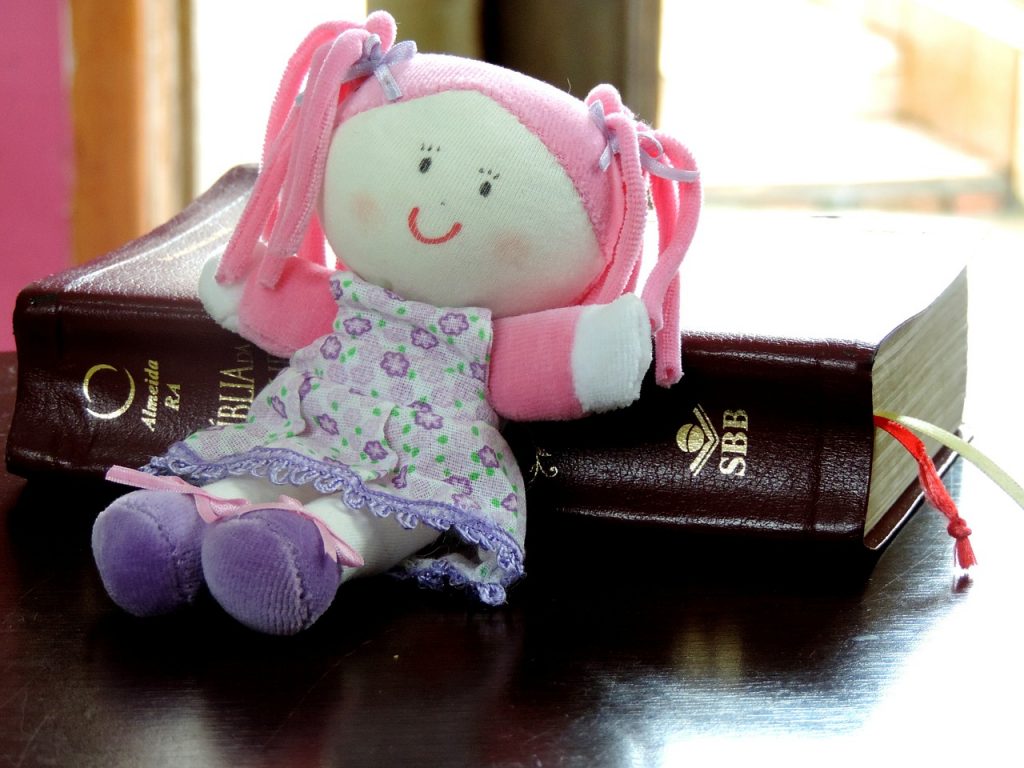 A children's ministry, Sunday School, or any program with a similar purpose is important for the spiritual growth of our future generation. Aside from the parents, it is a great avenue for kids to immerse themselves more in God's love and word. Additionally, it is also said that using children's ministry for evangelism is an effective way for people to accept Jesus as their savior. Research conducted by George Barna and the Barna Institute, most children between 5 and 13 years old create an impact. The impact of children learning about the love of God is greater than the same number of older children or adults combined.
This can also serve as a reminder and encouragement for us to invest in the next generation. And it is not only for their benefits. Their transformation will not only affect themselves but also their families, the church, their friends, classmates, and almost everyone around them.
To encourage you more, here are some benefits kids and parents can get when they join a children's ministry:
Benefits for Kids and their Families
A children's ministry helps the kids to make sense out of life.

It is the best chance for them to accept Jesus Christ as their savior.

It helps them make new friends.

The ministry also helps them discover and intervene in abusive home situations.

It can give them fun and special memories.

A children's ministry supports godly parenting.

It helps new families get connected with the church.

Also, it helps identify families that may enjoy biblical counseling.

The ministry serves as a channel for the family to have meaningful shared experiences.

It guides them to answer tough questions that might need the help of the church.
Benefits for the Church
A children's ministry is a great avenue for churches to pass the faith to the next generation.

It allows the church bodies to use and maximize their talents and spiritual gifts.

The ministry also helps train future church leaders.

It provides learning for ministry volunteers.

Raises community awareness of the church through special events.

It can also help build a strong youth ministry.

The children can bring joy to the church as they see them grow in Christ through the years.

It provides ways for churches to cooperate.

Many volunteers receive formal training and additional pastoral oversight.

The ministry encourages all volunteers to fully develop their teaching skills.

The children's ministry can help women use their teaching gifts and leadership.

It can also be an avenue for artistic people to share their talents.

It helps reform families and the church.
Benefits for the Society
The advantage of letting kids attend a children's ministry will not only benefit themselves and the church. It will also benefit society and its future. As children grow and deepen their faith in Jesus Christ, they can also create a good impact on their environment. God might even use them as instruments to reach out for the lives of other unbelievers around them. Of course, this impact will not only last in a short period, but it will go across until the future.
So, here's a list of benefits the society can get if we let our child go into a children's ministry.
A children's ministry is good for schools.

Children who attend Sunday School learn self-control and respect for authority, which they can also apply in any classroom.
It is also good for children undergoing homeschools. The ministry provides another social outlet and opportunities for homeschoolers to experience learning in a large group.
Mission projects can do good to others. We can let the kids do some ministry projects which can become powerful acts of mercy.
A children's ministry is good for society. At a young age, children can know God's moral laws. As they understand these laws, they learn how to love their neighbors and make the world a better place.
It is also good for future employers. The Bible demonstrates a lot of great values, like hard work and self-control kids can adapt. As they learn all these virtues, they will grow as adults who love Jesus and follow his words.

What does the Bible say about a children's ministry?
We want the children or youth to pursue the right path as they grow old. However, it is inevitable for them to encounter situations that can test their faith or even their morals. Hence, we want them to have a brave heart and strong faith to face the life ahead of them. So, even at their young age, we can equip them with the right values and character that they can adapt until they grow old. It may be hard for us, but allow God to change and mold their hearts. Thus, a children's ministry is one of God's instruments for them to know more about God.
Proverbs 22:6 Train up a child in the way he should go; even when he is old he will not depart from it.
In the process of helping the kids choose the right path, we should discern differing paths for each child. Even though we bring up and train them the same way, God has different plans for each one of them. So let this be a reminder for us that we are just God's instruments in guiding the next generation to God. We must discern the individuality and special strengths God has given each one of them. Aside from their parents, ministry volunteers can discern and develop the individual capabilities of each child.
Child's Trusting Nature
Matthew 18:6 But whoever causes one of these little ones who believe in me to sin, it would be better for him to have a great millstone fastened around his neck and to be drowned in the depth of the sea.
Children are trusting by nature. And because they trust adults, we can easily lead them to develop faith in Christ. God holds parents and other adults accountable for how they influence these kids. This verse is a reminder for us to be a good Christian role model for these kids. When we lead them, let's be mindful of our actions so that we can help them grow in their faith and lead them closer to God.
An Inspiration for Childlike Faith
Matthew 19:14 But Jesus said, "Let the little children come to me and do not hinder them, for to such belongs the kingdom of heaven."
Jesus wants all the children to come into him because he loves them. They have a guileless trust in God. He uses them as an example for us, adults, to understand how our faith should look like. We should have childlike faith. In history when Jesus was here on earth, the receptiveness of little children was a great contrast to the stubbornness of religious leaders. The leaders had allowed their education and sophistication to hinder the way of simple faith needed to believe in Jesus. So, as we teach and guide these little children, we can also learn from them.
Invest in the Next Generation!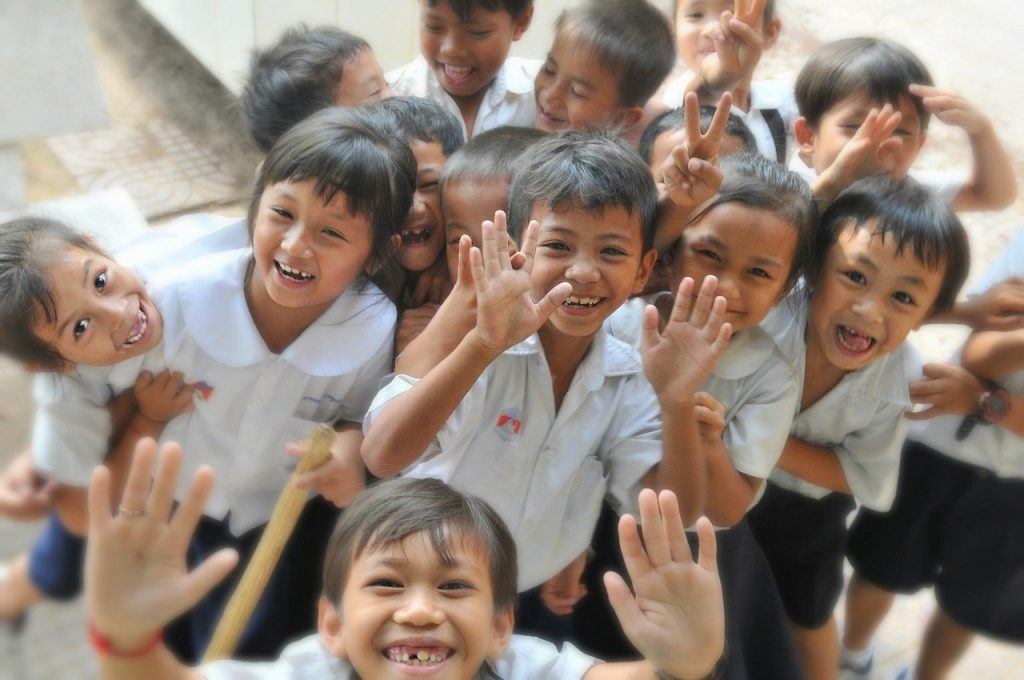 Psalm 127:3 Behold, children are a heritage from the LORD, the fruit of the womb a reward.
All children around the world are blessings from God. He loves them so much and has great plans for them. He also creates them with intricateness and uniqueness (Psalm 139:13-16). So as adults, we must guide and bring them closer to God. They are the future of this world. Indeed while they're young, let's invest with them, so when they grow up they will be equipped with the right values. As they grow deeper in faith, they also learn to entrust their future in the hands of God. Even if the world may throw various trials and challenges at them, they can easily overcome them because they have God in their lives.
And this is the beauty of involving the children in a children's ministry. It is an opportunity for them to learn more about God and his overwhelming love for mankind. They will have fun while learning the depth and intensity of God's word. It is also a great avenue for them to interact with other believers, whether children around their age or the adult ministry volunteers. The ministry can also serve as their second home. Aside from their parents, God will also use it to prepare them to face life ahead of them.