Have you read a Christian book that has touched your heart? A book that inspires you to work on your faith? It is incredible how God can use people from all types of backgrounds to write books to help us strengthen our faith in Him. Through their written works, these author's faith, knowledge, and wisdom from the Lord serve as instruments for us to see the beauty of God's grace and love. Also, Christian authors help us understand the teachings of Jesus and God's words. From believers to non-believers, Christian authors have inspired and captivated millions of readers, with their writings. Consisting of a wide range of options, their books motivate, inspire, teach, or simply entertain us. These books give us different testimonies, lessons, and a deeper understanding of the Bible and Christianity itself.
Christian literature plays a major role in the establishment and spreading of Christianity around the world. Throughout history, writing has become a platform for many Christian authors as it enables them to share God's word. By using their God-given talent, many have helped millions to walk right with God.
So, if you're looking for a Christian author to help you grow in your faith, then you can check our list!
Popular Christian Authors Of Fiction Books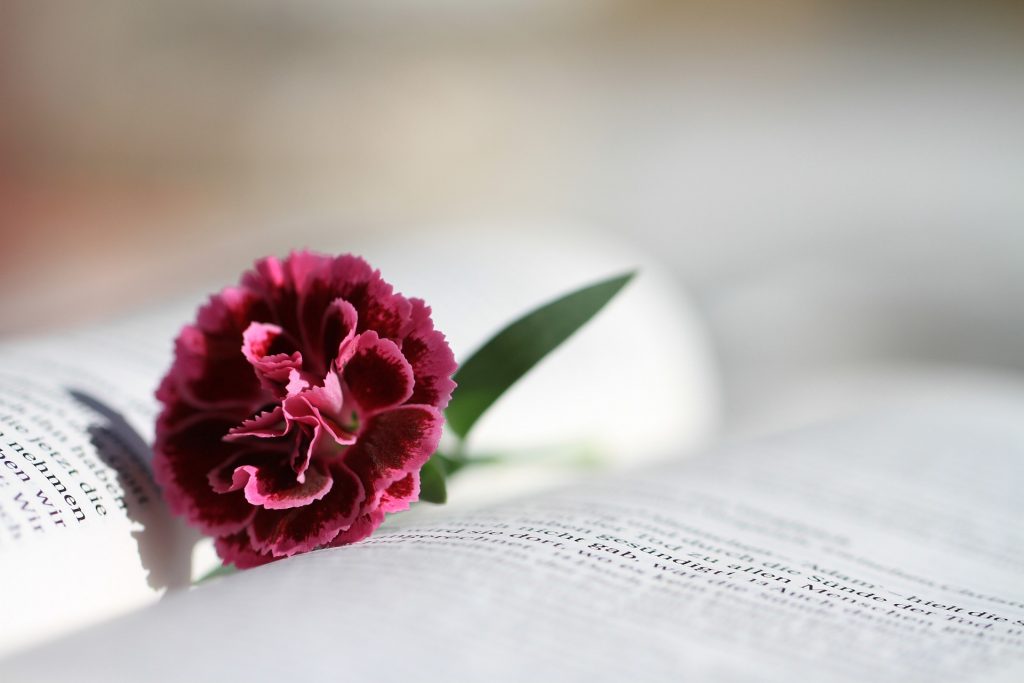 If you're not into heavy-loaded information books, then you might be into Christian novels. Christian fiction has much to offer and can be a great part of any reader's book collection. With their interesting storylines, we can find happiness, inspiration, excitement, and even feel the thrill of the adventures that unfolds within the novels. Our lives may be able to relate to their stories and their characters; and in addition to that, we can apply the lessons we learn from their stories into our lives.
God has given many Christian authors the talent and passion to write novels to spark our interest. Experiencing them living out their faith in an honest Christian walk is both inspiring and encouraging. From romance, fantasy, action, mystery, or thriller, you can be certain to find the perfect novel for you! Here are some of the best fiction Christian authors that you should check out!
C. S. Lewis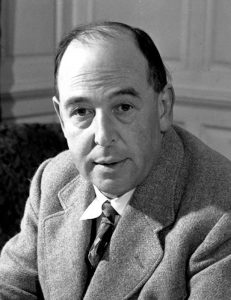 Widely known for his work, Clive Staples Lewis, or C. S. Lewis is one of the popular Christian authors you shouldn't miss! Born on November 29, 1898, in Belfast, Ireland, he was a scholar, novelist, and author. Until 1954, he was a fellow and a tutor in English Literature at Oxford University. They unanimously elected him to the Chair of Medieval and Renaissance Literature at Cambridge University. He held the position until his retirement. He died on November 22, 1963.
C. S. Lewis is one of the world's popular Christian apologetics writers. He has written over 30 books that have reached a vast audience around the world. And even today, his books still continuously attract readers of all ages. His most popular works include the Chronicles of Narnia, a series of seven children's books that have become classics of fantasy literature. According to Time Magazine, Lewis is one of the most influential advocates for Christianity in the English-speaking world. Some of his other popular works include The Great Divorce, Mere Christianity, Out of the Silent Planet, and The Screwtape Letters.
C. S. Lewis' Spiritual Journey
His long journey away and back to God is interesting. Even though he was raised in a Christian family, during his youth, he spent multiple years as an atheist. It all began with his mother's death from cancer when he was young. Believing that God didn't heal his mother, he went on a path toward rationalism and atheism at the age of 15.
Yet, he eventually returned to Christianity after the influence of his Oxford colleague and Christian friend, J.R.R Tolkien. In 1931, he converted back to Christianity and became a member of the Church of England at the age of 32. As a committed Anglican, he upheld the Orthodox Anglican theology. However, in his apologetic writings, he tried to avoid espousing any Christian denomination. C.S. Lewis then became the greatest defender of the faith in the twentieth century. Sharing the gospel through literature, his books continue to provide valuable lessons for many Christians today.
Popular Christian Novels
Lewis' work deeply touched millions of lives during World War II, helping many to find God and grow spiritually. One of his most insightful books you must read is titled Mere Christianity. It holds a frank discussion on Christian beliefs and urges us to ask tough questions while examining the Bible from new and different perspectives.
If you're into humorous Christian fiction, then The Screwtape Letters is perfect for you! It comprises thirty-one written letters from the demon Screwtape to his nephew, Wormwood, a younger and less experienced tempter. The two characters scheme for ways to lead a human man toward "Our Father Below" (Satan) while dreading the strength of "The Enemy" (God).
Francine Rivers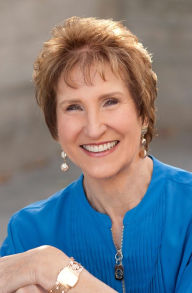 If you're into classic Christian romance novels, then you must check the works of Francine Rivers! She is one of the best American fiction Christian authors and known for her bestselling novel, Redeeming Love. Born on May 12, 1947, in Berkeley, California, Francine Rivers had always wanted to be a published author. Rivers graduated with a Bachelor of Arts in English and journalism. And after graduating, she spent time as a newspaper reporter, writing obituaries and human interest stories.
Before becoming a Christian, she had already written several historical romance novels. However, her inspiration to write romance novels came after her mother-in-law lent her several romance novels. She published her first manuscript in 1979 and then wrote about ten more novels. Interestingly, when she became a Christian, because of her strong faith and convictions, she made sure that her "Before Christ" books would never be reprinted.
When she surrendered her life to Jesus in 1986, Rivers admitted that she struggled against God over her identity as a writer. For three years, she had difficulty in finding new plots for new novels. So, she studied the Bible and then focused on more Christian themes in her writing. Finally, in 1991, she published her first novel as a Christian writer, Redeeming Love, which garnered attention from the public.
She is married to Rick Rivers, and they live together in Northern California. And they have three children: Trevor, Shannon, and Travis; and five grandchildren.
Francine Rivers' Spiritual Journey
Raised in a Christian household. Her parents were active in church, from which she attended Christian summer camps, youth groups, and prayed every mealtime. Yet, she said that being born in a family and raised in faith didn't make her a Christian. It is a personal choice; so it took her years to surrender her life to Jesus.
Francine's marriage with her husband, Rick, was on the verge of falling apart when they moved to northern California. Although they tried to make many outer changes, there was no change of heart. Then, a little boy came over to their rental house and told her, "I have got a church for you!". Out of desperation, she attended the church and experienced "expository teaching" for the first time. The pastor taught straight from the Bible, explained the historical context, explained what scripture is saying, and what they had to do in present times. After that experience, her family started studying the Bible. Their hearts and minds opened to Jesus Christ. In May 1986, they both accepted Jesus as their Lord and Savior.
Popular Christian Novels
Francine Rivers is a blessing for everyone who loves romance novels with Christian themes! She wrote not only novels to make us swoon over the romantic storylines but inspires us with all the lessons from her novels. It can also help us grow in our faith. She wrote various Christian romance and inspirational novels that you should add to your list of must-read novels!
Her book Redeeming Love tells us a classic life-changing story of God's unconditional, redemptive, and all-consuming love. A retelling of the Hosea story from the Bible, set in the Gold-rush era, it is her comeback and first novel after her spiritual transformation. She claims it to be her statement of faith and her personal favorite. The story focuses on how Angel, the main character, finds healing from God, who loved her more than Michael Hosea. God alone brings her ultimate healing. They republished the book in 1997, where additional parts were added. The scenes include the baptismal scene and Angel's conversion to Christianity. Also, a film adaptation for the book was announced in early 2020. D. J. Caruso is directing, while Pure Flix Entertainment and Lightworkers Media will produce the movie.
Aside from Redeeming Love, she has written other well-known books that have inspired many Christians and non- Christians alike. These books include the popular A Voice in the Wind, the first book on her Mark of the Lion Series, and The Atonement Child. Also, similar to the upcoming film adaptation of Redeeming Love, another book of hers, The Last Sin Eater, has been adapted into a film directed by Michael Landon Jr. in 2007.
Karen Kingsbury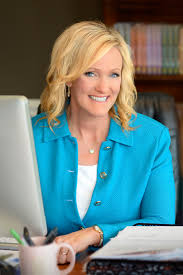 A New York Times bestselling Christian authors, Karen Kingsbury, is an American inspirational novelist who has sold over twenty-five million copies of her books. Born on June 8, 1963, in Fairfax, Virginia, she's the oldest of five children born to Ted and Anne Kingsbury. Her family settled in the San Fernando Valley after moving states multiple times due to her father's job with IBM. In 1986, she graduated with a degree in journalism from California State University Northridge, and from there, she worked for the Los Angeles Times as a sportswriter and reported on the crime beat.
On July 23, 1989, she married her husband, Don Russell. They have three children, Kelsey, Tyler, and Austin, and have also adopted three boys from Haiti, Sean, Josh, and EJ.
Karen has written almost 100 novels and short stories, which five of these works are co-written by other Christian authors. Karen started writing books about mystery, thriller, and suspense, which resulted in four true crime books. Then, after reading Francine Rivers' Redeeming Love, she decided to write books that glorify God. She wrote her first novel, Where Yesterday Lives, which was published in 1997 by Multnomah Publishers. Since then, she's been writing life-changing fiction stories.
In November 2017, Liberty University announced the opening of the Karen Kingsbury Center for Creative Writing. It is part of the university's College of Arts and Sciences, where students can obtain a degree in Creative Writing. Karen Kingsbury herself teaches several of the courses, both in residence at Liberty and online.
Karen Kingsbury's Spiritual Journey
With a strong passion for living his life for Jesus, Karen's husband, Don, played a major role in how she encountered God in her life. On their first date, he brought along a Bible and asked her if they could read Philippians together. From there, three months later, the tension in their Bible conversations grew. When she felt that she had it enough, she took Don's Bible and threw it on the ground. After that incident, however, her husband forgave her, and together they joined a non-denominational Bible-believing church. They attended a weekly Bible study, and a few months later, they were baptized. And in that same week, her husband proposed to her.
Popular Christian Novels
The Baxter Family series is by far her most popular and bestselling book series comprising of almost a quarter of her work. The setting for the series is mainly in and around Bloomington, Indiana. Here, the Baxters are either the main characters or play key roles in each novel. Lightworks Media and Roma Downey will be adapting the Baxter Family series into a television series in 2021.
The Hallmark Channel has already developed some of her novels into movies including, The Bridge, A Time to Dance (2015), and Maggie's Christmas Miracle (2017). Aside from writing, Karen also does public speaking, and through national events, she reaches more than 100,000 audiences each year.
She also co-wrote her first song, "Walls" with Gary Baker and Richie McDonald. The song appeared on McDonald's inspirational album, I Turn to You. In 2009, this song was a top hit on Christian and Country radio. Additionally, she wrote the song, "Tell Me to Breathe", which is part of Marie Osmond's album.
Frank Peretti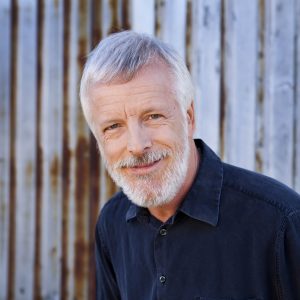 Frank Peretti is one of the bestselling Christian authors, with over 15 million copies of his books sold worldwide. His popular works include This Present Darkness and Piercing the Darkness, which captivated readers for several decades since the 1980s. He was born on January 13, 1951, in southern Alberta, Canada, but was raised in Seattle, Washington for most of his life. As a child, he was a natural storyteller who regularly told stories to his neighborhood children. Peretti studied English, screenwriting, and film at the University of California, Los Angeles (UCLA). He held ministry credentials with the Assembly of God. He now lives in Coeur d'Alene, Idaho with his wife, Barbara.
Popular Christian Novels
Most of Peretti's works involve angels, demons, and monsters. One of his popular novels, This Present Darkness was his first published novel for adults in 1986. It shows contemporary views about spiritual warfare, prayer, angels, and demons. Based in the small town of Ashton, demons and angels interact as they struggle for control over the citizens. The title of the book was based on Ephesians 6:12 and has become an instrument in promoting belief in Territorial Spirits. It has sold over 2.5 million copies worldwide and remains on the CBA top bestsellers list for over 150 consecutive weeks after its release.
On the other hand, the sequel, Piercing the Darkness, published in 1988, tackles the same views as the first book. It won the ECPA Gold Medallion Book Award for best fiction in 1990. He also wrote The Cooper Kids Adventure Series, which became a bestselling series for kids. Then in 2000, Peretti released his first non-fiction book, The Wounded Spirit, which deals with the problem of bullying. It covers his struggles as a child with a facial tumor called cystic hygroma, which caused other children to mock him.
Peretti's other famous works include Hangman's Curse, the first book in the Veritas Project series for teens. It became an instant hit among both teens and adults and was made into a low-budget 2003 film of the same name.
Terri Blackstock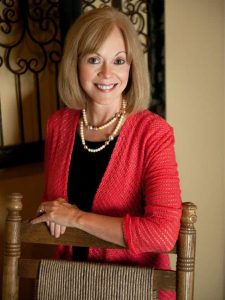 An author of Christian fiction books, Terri Blackstock is a New York Times and USA Today best-seller who has sold over seven million books worldwide. Born on December 7, 1957, in Belleville, Illinois, she spent the first twelve years of her life traveling in an Air Force family. She lived in nine states and attended the first four years of school in the Netherlands. In 1994, she started writing romance novels under two pseudonyms for publishers such as HarperCollins and Harlequin when a spiritual awakening prompted her to switch themes.
She was reading more suspense than romance novels and felt drawn to write thrillers about ordinary people in grave danger. Her faith led her to write suspense novels that offer hope instead of despair. Blackstock's goal is to entertain with page-turning plots while challenging her readers. She also wants to remind them they're not alone, and their trials have a purpose.
Additionally, she has received two Carol Awards, a Christian Retailers Choice Award, and a Romantic Times Book Reviews Career Achievement Award. She has appeared on national television programs such as "The 700 Club" and "Home Life" and has been a guest on many radio programs across the country. The story of her spiritual journey appears in various books. Some books include Touched By the Savior by Mike Yorkey and True Stories of Answered Prayer by Mike Nappa. Her story is also featured in Faces of Faith by John Hann, and I Saw Him In Your Eyes by Ace Collins.
Popular Christian Novels
Known for her romance and suspense novels, she has become a successful novelist. One of her best-written series of novels is the If I Run Series (If I Run, If I'm Found, and If I Live). The series has three parts, telling the story of Casey Cox and Dylan Roberts, and their journey in resolving a murder case. Casey is escaping from a crime she didn't commit, while Dylan, a war-weary veteran, was hired to find her. A series that will inspire readers, know that even when the evil lurks, drawing us out of the shadows, there is a light that shines through the darkness.
Aside from her suspense novels, she has also written several novels in the women's fiction genre. It includes Covenant Child, which was chosen as one of the first Women of Faith novels. And her "Seasons" books written with Beverly LaHaye, wife of Tim LaHaye.
Famous Christian Authors Of Non-Fiction Books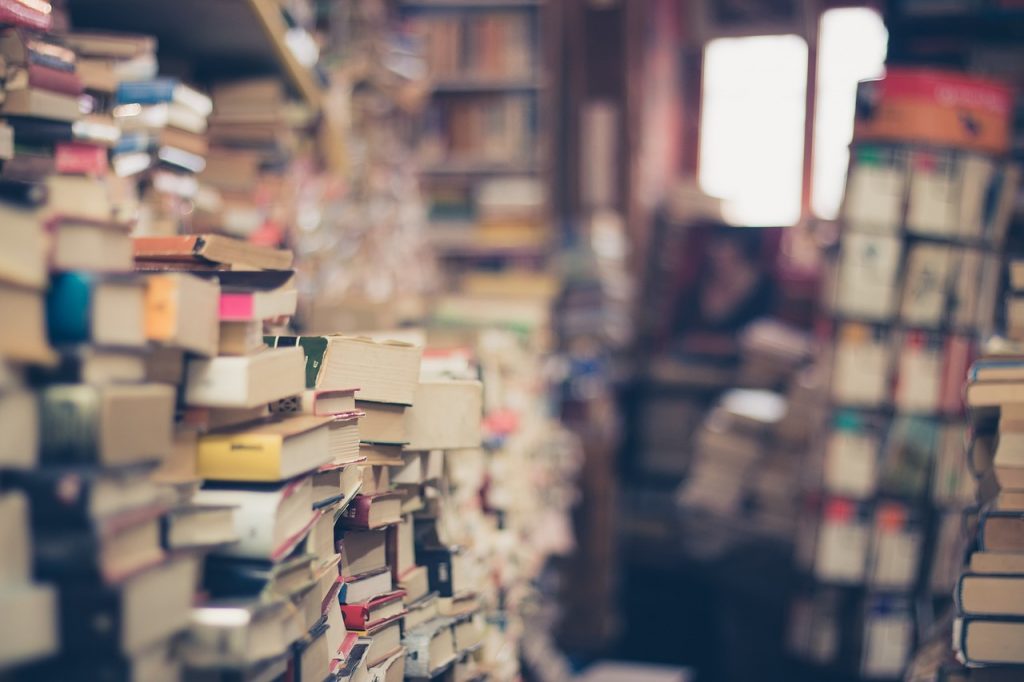 There are many spiritual books and other resources written that aim to touch our hearts. These materials encourage us to strengthen our faith and trust God all the more. God has blessed us with many Christian authors that can help us with our spiritual journey. Aside from the Bible, God uses these Christian authors to convey His messages in a different light through their writings and their experiences in life. They cover various topics meant to encourage spiritual growth. Their life stories tackle physical health, emotional well-being, and personal relationships. Here's our list of non-fiction Christian authors whose faith journies will definitely inspire your lives!
Joyce Meyer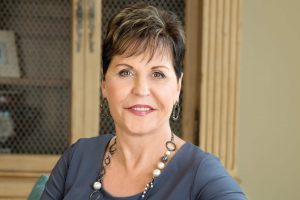 Joyce Meyer is a well-known Christian author, Bible teacher, and speaker. She is also the president of the Joyce Meyer Ministries. She was born on June 4, 1943, in St. Louis, Missouri. Currently, she has her syndicated television and radio program called Enjoying Everyday Life. As a New York Times bestselling author, she has helped millions of people all over the world find hope and restoration through Jesus Christ.
Meyer holds a Ph.D. in theology from Life Christian University in Tampa, Florida, as well as an honorary doctorate in Divinity from Oral Roberts University in Tulsa, Oklahoma. Additionally, she has also earned an honorary doctorate in Sacred Theology from Grand Canyon University in Phoenix, Arizona.
Married for over forty years, Joyce and her husband, Dave, have four children, each involved in some facet of a Christian ministry. Currently, they live outside St. Louis, Missouri.
Joyce Meyer's Spiritual Journey
Even though she's a born again Christian, at the age of nine, Joyce's unhappiness drove her away from her faith. Her father abused her growing up and her first husband had cheated on her. After her divorce, she frequently went to local bars before she met Dave Meyer, an engineering draftsman. They got married on January 7, 1967. After an intense prayer one morning in 1976, she heard God call her name. And since then, she had lived her life serving Jesus Christ. With God's word, she forgave her father and her first husband.
In 1976, she became a Bible teacher, leading an early morning Bible class at a local cafeteria. In 1981, she became an ordained minister and became the church's associate pastor. However, in 1985 she resigned as associate pastor and founded her ministry initially called "Life in the Word". She began airing her radio show on six other stations from Chicago to Kansas City. Then, her husband suggested that they start a television ministry, hence the start of her program, now called "Enjoying Everyday Life". It is still on the air today.
Meyer is also a breast cancer survivor. With over 90 self-help non-fiction books and some fiction books, she has inspired many lives globally. She believes and teaches that regardless of a person's background or past mistakes, God has a place for them and can help them on their path to enjoying life.
Popular Christian Works
Joyce Meyer is one of the essential and most effective Christian authors worldwide. One of her best and most popular books is the Battlefield of the Mind, which has sold 3 million copies. She shares all the trials, tragedies, and ultimate victories from her marriage, family, and ministry. These events led her to an amazing, life-transforming truth. She also reveals her thoughts and feelings every step of the way.
If you're a busy, tired, and stressed person, then her Overload: How to Unplug, Unwind, and Unleash Yourself from the Pressure of Stress is perfect for you! This book gives you all the thoughts, verses, tools, and strategies to help you unplug from your busy life. It guides you to be calm and have a deeper relationship with God. And for women who are looking for inspiration, The Confident Woman is an influential book they can read. It talks about Joyce Meyer's journey from self-hatred and insecurity caused by childhood abuse to a life characterized by inspiring confidence. This book will help you realize your full potential and enable you to live with purpose.
Max Lucado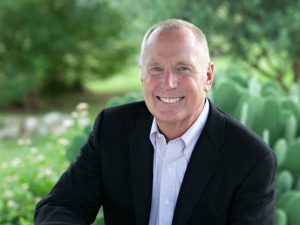 Born on January 11, 1955, Max Lucado is one of the bestselling American Christian authors, speakers, and a pastor. With almost 100 books written, he has sold more than 130 million copies across 54 languages worldwide. He's the youngest child of Jack, an oil field worker, and Thelma Lucado, a nurse. He received an undergraduate degree in Mass Communication from Abilene Christian University. Initially, he wanted to become a lawyer, but a required Bible course at the university and a mission trip made him change his mind. So instead of being a lawyer, he decided to become a missionary. Hence, he graduated from Abilene Christian University with a master's degree in Bible and Biblical Studies.
Lucado became an associate minister in the Central Church of Christ in Miami, Florida, where he married Denalyn Lucado, now his wife for over three decades. In 1983, they moved to Rio de Janeiro, Brazil. They became full-time missionaries and helped plant churches.
In 1985, he published his first book, On the Anvil. Since then, Lucado started sharing the promises of God in sermons, books, articles, and media interviews. They also feature most of his writings in videos, songs, plush toys, greeting cards, booklets, Bible studies, and commentaries. One of the well-known Christian authors, he regularly appears on national bestseller lists, including the New York Times.
Max Lucado's Spiritual Journey
When Max became a teenager, rebellion kicked in. One night, he wondered if there was more to life than parties and chasing girls. During his undergraduate studies at Abilene Christian University, he realized that God is greater and better than any rebellion. Thus, he graduated with two degrees and a passionate heart that aims to tell others about God and His faithfulness.
While he was an associate pastor in Florida, he developed a passion for people, ministry, and writing. He began writing when they assigned him a column in the church's weekly newsletter. And as he and his wife administered in Rio de Janeiro, he continued to write, updating friends and family about their ministry. In 1988, he became a minister to the Oak Hills Church of Christ in San Antonio, Texas.
With his global influence, Christianity Today dubbed him as "America's Pastor" and "The Best Preacher in America" by Reader's Digest. The New York Times also named him as one of the most influential leaders in social media. He has been featured on countless media outlets such as USA Today, Good Morning America, The Today Show, NPR, CNN, and Fox & Friends.
Popular Christian Books
As a writer, Max Lucado is known for his poetic storytelling and humor. His words can encourage different readers whether they're believers or non-believers. And since he has written almost 100 books, there's a wide range of inspirational and encouraging books for all to read. If you can't choose what book to read, you can consider these books: Just Like Jesus, In the Grip of Grace, and When God Whispers Your Name. These books led him to receive the Charles "Kip" Jordan Gold Medallion Christian Book of the Year award three times.
You can also check Anxious for Nothing, a bestselling book he released in October 2017. It is a book that focuses on areas of perseverance, meditation, prayer, and hope. Also, Before Amen is a transformative book that shows us the power of simple prayer.
Rick Warren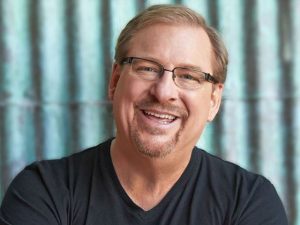 One of the most notable Christian authors that can help us in our spiritual growth, Rick Warren, is a pastor and global influencer. He is known for his bestselling books, The Purpose Driven Church and The Purpose Driven Life. Born on January 28, 1954, in San Jose, California, Rick is the son of Jimmy, a baptist minister, and Dot, a high-school librarian. In 1972, he graduated from Ukiah High School, where he founded the first Christian club on the school's campus. He earned his Bachelor of Arts from California Baptist University and also received a Master of Divinity from Southwestern Baptist Theological Seminary. Later, he received a Doctor of Ministry from Fuller Theological Seminary.
In June 1975, he married his wife, Kay Warren. And together, they have three children and four grandchildren. Warren began writing books while working at the Texas Ranch for Christ. There, along with Hanks and Wayne Watts, he wrote two books, The Victory Scripture Memory and Twelve Dynamic Bible Study. In 1980, he and his family moved to Saddleback Valley, California, to establish a church. Rick has been invited to speak in both national and international forums, including the United Nations and the World Economic Forum in Davos.
In 1995, the Zondervan published Warren's bestselling book, The Purpose Driven Church. Following the book's success, he encouraged churches to reach their community. He teaches the churches to bring in a crowd and turn attendees into members. He also advocates to develop those members to maturity, turn them into ministers, and send them out as missionaries. In 2003, the Saddleback Church, Kay, and Warren founded the P.E.A.C.E. Plan, a development program for churches.
Rick Warren's Spiritual Journey
When Rick Warren was nineteen years old, he knew God called him to a full-time ministry. He considers Billy Graham, Peter Drucker, and his father to be among his mentors. After moving to Saddleback Valley in 1980 for a planned church planting, he started a Bible group study, with seven people and his wife. In April 1980, he held Saddleback Church's first public service on Easter Sunday at Laguna Hills High School Theater. Then, his church growth methods led to a rapid expansion. The congregation started 30 more churches and sent 5,000 members on mission projects around the world.
After struggling with mental illness for ten years, Matthew, Warren's youngest son, took his own life in April 2013. Rick then launched a ministry to educate the church on its role in helping people struggling with mental illness. After the year of his son's suicide, Rick has mentioned that over 10,000 people wrote to him about their struggles with mental illness within the church.
Popular Christian Books
Rick Warren has written several books that have created an impact on most Christian churches today. His 1995 book, The Purpose Driven Church, distilled many lessons he learned while starting Saddleback Church. It made him renown by focusing on worship, evangelism, fellowship, discipleship, and ministry. The book has been translated into over 20 languages and is used in more than 120 countries. It helps thousands of pastors to adapt its principles to their cultural and denominational settings.
Sold almost 25 million copies worldwide, The Purpose Driven Life encourages individuals to ask, "What am I here for?". The book tells us we are planned for God's pleasure and formed for God's family. He created us to become like Christ, shaped for serving Him and made for a mission.
David Platt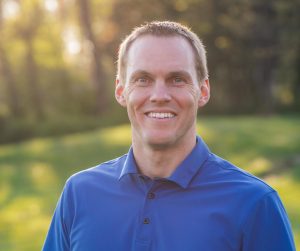 One of the highly recognized American Christian authors, David Joseph Platt, serves as a pastor-teacher at McLean Bible Church. He graduated from the University of Georgia with a Bachelor of Arts in Journalism. Then, Platt attended New Orleans Baptist Theological Seminary. Here, he earned his degrees of Master of Divinity, Master of Theology, and a Ph.D.
He served at New Orleans Baptist Theological Seminary as Dean of Chapel. Then, he became an Assistant Professor of Expository Preaching and Apologetics. At 26, The Church at Brook Hills, a mega-church in Birmingham, Alabama, hired him to lead the congregation. He became one of the youngest mega-church pastors in America. In 2014, he became the president of the Southern Baptist Convention's International Mission Board. It is one of the largest missionary sending organizations in the world. He began serving as interim pastor at McLean Bible Church in Vienna, Virginia, in 2017.
David is the founder of Radical.net, a resource ministry which aims to promote his books, sermons, podcast, and simulcasts. It provides resources concerning persecuted individuals. In addition to this, he conducts a Secret Church, an intensive Bible study simulcast. It aims to imitate the Bible study experiences of the underground church.
Popular Christian Books
In 2010, David Pratt published his New York Bestselling book, Radical: Taking Back Your Faith from the American Dream. It challenges us to consider with an open heart how we have manipulated the gospel to fit our cultural preferences. Also, he shows what Jesus said about being his disciple and invites us to believe and obey what we have heard.
Following the success of his first book, he published several books. These books include Radical Together, Follow Me, Counter Culture, and Something Needs to Change. He also released the following volumes in the Christ-Centered Exposition Commentary series.
Oswald Chambers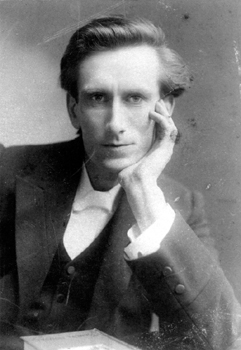 Oswald Chambers is the author of the bestselling devotional My Utmost for His Highest. He was an evangelist, author, and teacher. Born on July 24, 1874, in Aberdeen, Scotland, he spent most of his time there, after his father became an evangelist. His family moved to Perth, Scotland, when his father returned to the pastorate. In 1889, they went to London after the Baptist Total Abstinence appointed his father as Traveling Secretary. At 16, he was baptized and became a member of Rye Lane Baptist Chapel. He studied art at the University of Edinburgh while being influenced by the preaching of Alexander Whyte, pastor of the Free St. George's Church. Then when Oscar felt called to ministry, he left for Dunoon College, a small theological school near Glasgow.
Chambers' ministry and preaching took him to the United States and Japan. And in 1911, he founded the Bible Training College in Clapham Common, Greater London. After the outbreak of World War I, in 1915, he suspended the operation of the school and became a YMCA chaplain. He proceeded to Zeitoun, Egypt, where he and his wife evangelized soldiers. In late 1917, he died because of his appendicitis and consequent complications.
However, his legacy didn't end there. After his death, his wife, Gertrude Hobbs, transcribed and published his lectures she had taken during his Bible College years and at Zeitoun. She sent them in pamphlet form to many soldiers to whom Chambers had ministered, and to his past students. She gathered the materials into a book form, and first published My Utmost for His Highest in 1927.
In commemoration of Oswald Chambers, Chambers House in the YMCA of Hong Kong Christian College is named after him.
Popular Christian Books
Before he died, Chambers had proofread the manuscript of his book, Baffled to Fight Better. With deeper insights, he discussed the myths of self-sufficiency and eternal optimism. He reveals their inadequacy when faced with the destruction of humankind's values.
My Utmost for His Highest is a compilation of Chambers' lectures transcribed by his wife. The book is considered one of the most popular religious books ever written and has been sold over 13 million copies worldwide. It encourages and challenges readers to think deeper about their relationship with God. Chamber devoted his life completely to Christ, and his life and writings portray that.
Philip Yancey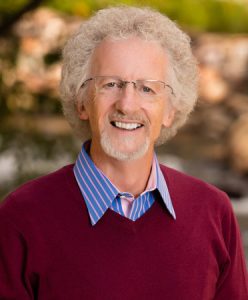 One of the famous Christian authors of the contemporary era, Philip Yancey is an American author who primarily writes about spiritual issues. His books have sold over fifteen million copies and have been translated into fifty languages. Born November 4, 1949, he grew up in nearby suburbs of Atlanta. When he was one-year-old, his father died of polio despite many prayers from the church members. It is one of the negative events that contributed to the loss of faith during his youth.
He earned graduate degrees in Communication and English from Wheaton College Graduate School and the University of Chicago. For three decades, he contributed as an editor-at-large for Christianity Today. He wrote articles for Reader's Digest, The Saturday Evening Post, and Publishers Weekly. He also became a writer for Chicago Magazine, Christian Century, and National Wildlife. Two of his books won the ECPA's Christian Book of the Year Award: The Jesus I Never Knew in 1996 and What's So Amazing About Grace in 1998.
Because of his experience with discrimination from his old church, he grew up with different contradictions. However, he began his journey back to Christ after encountering a world different from what he had been taught. He described it as a world of expansive beauty and goodness. Since then, he started exploring the most basic questions and deepest mysteries of the Christian faith, taking millions of readers with him.
In 1992, he met his wife, Janet, a social worker, and hospice chaplain. After a motor vehicle accident in February 2007, he suffered a broken neck, but he recovered fully. In that same year, he completed his goal of climbing all 54 Colorado's 14,000-foot, plus peaks. He now lives in Colorado while working as a freelance writer. In addition to writing, he travels for speaking engagements, visiting 85 countries.
Popular Christian Books
Philip Yancey is one of the Christian authors that helps us understand the deepest mysteries of the Scripture. One of his bestselling books, The Jesus I Never Knew, offers a different perspective on the life of Jesus and his work. It helps us understand Jesus' teaching, miracles, His death, and resurrection in a new perspective. Also, it appeals to the wider Christian public for its approach to the figure of Jesus. The vivid portrayal extracted from a dynamic reading of the four canonical gospels.
Another popular Christian book from Philip is What's So Amazing About Grace? The book examines grace in Christianity, contending that people crave grace and that it is central to the gospel. However, many local churches ignore grace and instead seek to exterminate immorality.
John Piper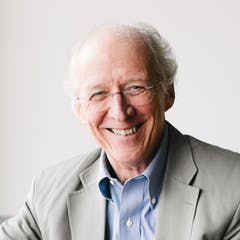 John Piper is one of the Christian authors that has positively impacted the spiritual growth of many lives. He is the founder and teacher of desiringGod.org and chancellor of Bethlehem College & Seminary in Minneapolis, Minnesota. He has written over 50 books, including Desiring God and, most recently, Coronavirus and Christ.
Born on January 11, 1946, his parents are Bill and Ruth Piper. His father was a traveling evangelist and church planter, and his mother died in 1974 in a bus accident while visiting Israel. He majored in literature and minored in philosophy at Wheaton College (1964-1968). His poetic side stimulated while he was studying literature with Clyde Kilby. Today, he regularly writes poems to celebrate family occasions. As a pastor, he also composes story-poems for his congregation during the four weeks of Advent each year. He completed his Bachelor of Divinity at Fuller Theological Seminary in Pasadena, California. John Piper did his doctoral work in the New Testament Studies at the University of Munich, West Germany. Cambridge University Press and Baker Book House published his dissertation, Love Your Enemies. Then, he went on to teach biblical studies at Bethel College in St. Paul, Minnesota, for six years.
Having a call from the Lord to preach, John became the senior pastor of Bethlehem Baptist Church in Minneapolis. He ministered there for 33 years until March 31, 2013. In 1994, he founded Desiring God Ministries. This ministry aims to spread a passion for the supremacy of God in all things for the joy of the people through Christ.
In December 1968, he married Noël Henry. Together, they have four sons, a daughter, and twelve grandchildren.
Popular Christian Books
John Piper has written several books and devotionals that help various Christians around the world. He is famous for his book, Desiring God: Meditations of a Christian Hedonist, published in 1986. It tells us that the pursuit of pleasure in God is not only permissible; it is essential. The book is a paradigm-shattering work that alters common perspectives relating to God.
Other books that you can read from him are Spectacular Sins, What Jesus Demands from the World, and Pierced by the Word. He has won two ECPA Christian Book Awards for his works. His other bestselling books include Don't Waste Your Life and The Passion of Jesus Christ. His latest book, Coronavirus and Christ, offers six biblical answers to the question, "What is God doing through the coronavirus?". The book reminds us that God is at work at this moment in history.
Sarah Young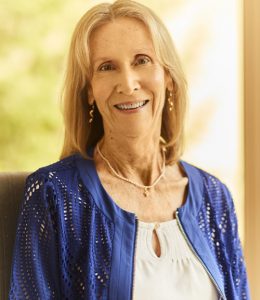 "The devotions are meant to be read slowly, preferably in a quiet place, with your bible open." This quote is one of the best reminders Sarah Young can give us. Known to be one of the best Christian authors worldwide, her devotional writings are personal reflections from her daily quiet time of Bible reading. Her books also include her prayers and writings in prayer journals. She earned her degree in Philosophy from Wellesley College and her master's degree in biblical studies and counseling from Covenant Theological Seminary in St. Louis.
She is a member of the Presbyterian Church in America (PCA). Her husband, Stephen, is an ordained minister and third-generation Christian missionary to Japan. They both served as missionaries of Mission to the World in Japan and Australia. Currently, they live in the United States. They have two married children and two grandchildren.
Sarah Young is often described as reclusive and rarely grants interviews. Her interviews for The New York Times and Christianity Today were done by email. And The Daily Beast referred to her book titled Jesus Calling as "The Evangelical Bestseller You've Never Heard Of".
Popular Christian Books
In 2004, Young published her daily devotional book, Jesus Calling: Enjoying Peace in His Presence. With over 30 million sales worldwide, the book appears on all major bestseller lists. It offers a 365-day personal spiritual journey intended to help us experience a deeper relationship with Jesus. She also aims to connect people with the Bible.
Her other writings include Jesus Always, Jesus Today, Jesus Lives, Dear Jesus, Jesus Calling for Little Ones, and Peace in His Presence. These books encourage readers of all ages in their journey towards a deeper relationship with Christ. As a writer, she aims to help her readers to grow to love God's word. If you're looking for great devotionals to meditate, Sarah Young is one of the best Christian authors you must check!
Francis Chan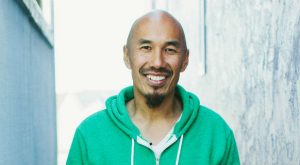 Francis Chan is an American Protestant author, teacher, and preacher in evangelical churches. He was born on August 31, 1967, in San Francisco. Chan earned a Bachelor of Arts from Master's College and a master of divinity from The Master's Seminary. He is the former teaching pastor of Cornerstone Community Church in Simi Valley, California, which he founded in 1994. Also, founded Eternity Bible College in 2004 and served as a chancellor until 2010. He is a board member of several Christian and social justice organizations, including the Gospel for Asia and Children's Hunger Fund.
In 1994, he married his wife, Lisa, a singer, and they have seven children. Recognized globally as one of the bestselling Christian authors, some of his popular books include Crazy Love, Forgotten God, and Erasing Hell. After moving to Northern California, he started a church planting movement of house churches called "We Are Church". In September 2014, he joined the board of elders of the Abundant Life Christian Fellowship. However, as of 2016, he was no longer part of the congregation.
In 2020, Chan moved to Hong Kong. He currently lives and works in Sham Shui Po, the poorest area in Hong Kong. It is also the neighborhood where his mother used to do ministries in the 1950s. He also serves as an ambassador for Care for Children.
Popular Christian Books
Francis Chan's transformational books will help the reader's spiritual growth. His book, Crazy Love, challenges church members to take responsibility for their apathy. This bestselling book engages readers in honest self-examination. Also, it helps them to surrender to God's purpose.
Another popular book by Francis is titled Forgotten God. It uncovers the source of the community's true power for witness and service. The book invites us to understand, embrace, and follow the Spirit of the Living God. If you want to understand hell and our eternal destiny, you can read his Erasing Hell. Co-written with Preston Sprinkle, the book helps us comprehend these topics with a sense of humility and deep respect for the Word of God.
The Kendrick Brothers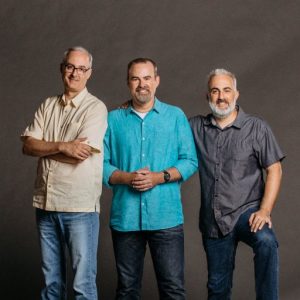 The Kendrick Brothers, Stephen, and Alex are best known for film adaptations such as Courageous and Facing the Giants. They are sons of an ordained minister and schoolteacher. Alex, and Stephen, along with their elder brother, Shannon, developed a love for creative arts. Alex and Stephen Kendrick received communications degrees from Kennesaw State University. Both co-write books and screenplays.
Alex is the director and editor of Kendrick Brothers' films. On the other hand, Stephen is the producer. In September 2011, Shannon joined their team as part of the IT team and brought the business experience to the team.
Both Alex and Stephen attended seminary and were ordained as ministers where they then served on the staff at Roswell Street Baptist Church in Marietta, Georgia, until 1999. Alex accepted the position of Associate Pastor of Media at Sherwood Baptist Church in Albany, Georgia. Two years later, Stephen joined Alex at Sherwood as Associate Pastor, Preaching, and Prayer. Together they continued to create videos to support ministry needs. In 2013, they founded Kendrick Brothers Productions.
Popular Christian Books and Movies
With a dream of making full-length Christian movies, Alex shared with their senior pastor his idea of making a low-budget, full-length movie. The movie served as an outreach to the community. With an estimated budget of $20,000 from the church to produce the movie, he started writing the script for Flywheel. It is a story about a dishonest, used-car salesman who comes to grips with his need for repentance. He places his faith in God. Stephen joined him, along with dozens of church volunteers, and the production began on November 22, 2002. The movie unexpectedly sold out multiple showtimes and became the week's second highest-grossing movie. Then, they released DVD copies of the movie and aired on five television networks.
Other faith-based films The Kendrick Brothers created and produced are Facing the Giants, War Room, Overcomer, Courageous, and Fireproof. They also published bestselling books, including The Love Dare. The book appeared for 131 weeks on the New York Times Paperback Advice & Misc. Best Seller list. And other books published that you can read from them are The Resolution for Men and The Battle Plan for Prayer.
Appreciating Christian Authors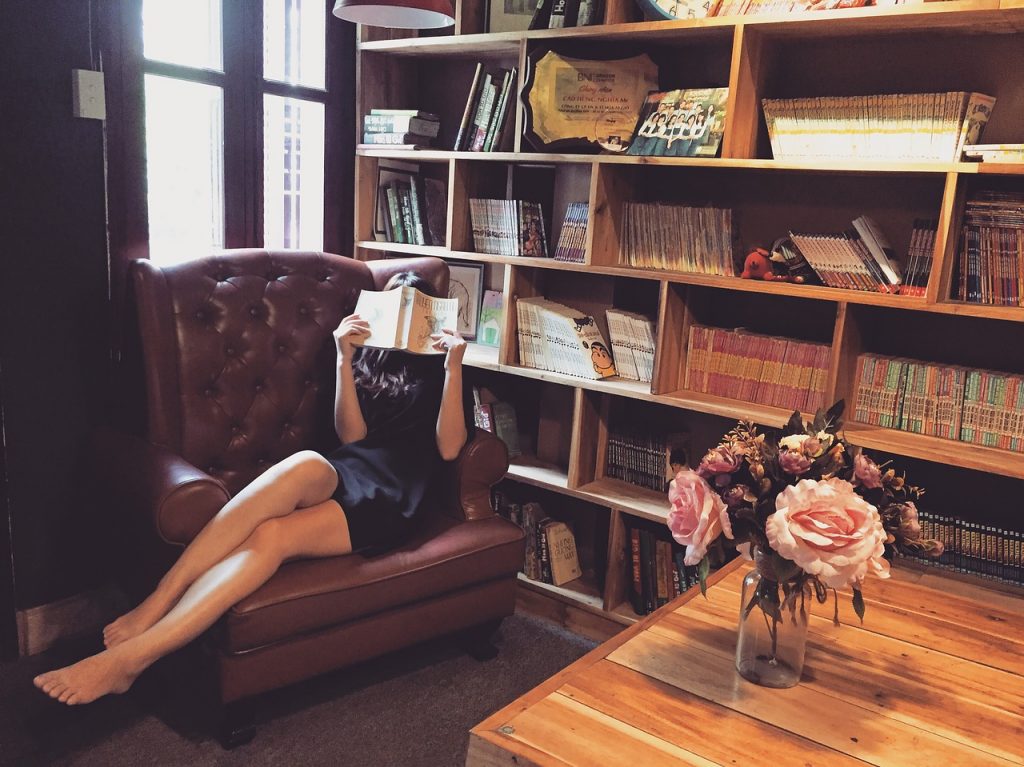 As we enter a Christian bookstore, we find shelves of faith-based novels and Bible teaching books. These spiritual resources help us strengthen our faith and understand God's word from a unique perspective. These Christian authors around the world became God's instruments to convey His messages. Their writings touch the hearts of thousands of people, whether believers or non-believers. Through their works, these Christian authors help us live a better life and find hope amidst darkness. Some of them share their faith testimonies and lessons that we can apply in our own lives. Hence, we must appreciate the Christian authors behind these masterpieces. Remember, as long as Christian authors point us back to Christ, they're doing amazing work!