These famous Christians tell an important part of their lives with their individual, personal story. From finding God in their darkest days to choosing to stay with God until today, these famous Christians are an example of how God can change lives. Through their stories, there is clear proof of how real transformation and happiness begins with God. These famous Christians are the living testimonies of how the Lord works in our lives the moment we seek Him. To Him, your past doesn't matter for He loving, gracious, and merciful. Be inspired by the stories of these famous Christian converts who have impacted the world.
Justin Bieber
The list of famous Christians starts off with the music industry's young star, Justin Bieber. His name is well-known in every corner of the world. However, his name does not have the best reputation in media outlets. The famous singer is known to engage in drugs, women, and other vices before he decided to walk the right path. Just when everything fell into place, the year 2014 was a great year for Justin Bieber. He was staying with Carl Lentz, the pastor of Hillsong Church in New York when Bieber decided to start off with being baptized as a Christian.
Inside Carl Lentz's apartment, Bieber declared that he needed Jesus. Although the young star was surrounded by Christians, he never internalized their message at first. Growing up a highly popular star, the pressure of starting a career at such a young age made him lose his way faster. But after admitting his need for Jesus Christ, the pop star is now trying to walk in the right path starting off by marrying the love of his life, supermodel Hailey Baldwin in a church.
Tom Hanks
A respected and loved American actor, Tom Hanks has made a great name for himself through his career. With his versatility in acting serious roles in projects like the Da Vinci Code series to the ever-loved classic Toy Story, it comes in no shock that Tom Hanks belongs in the Hollywood royalties. But, an interesting fact about this actor is his devotion to God!
Later on, he tied the knot with Rita Wilson who is a loyal Christian and found his haven. Joining a church allowed his faith to mature. In an interview, he added that his relationship with God is a personal matter as he grew up in a faithful home. He also said that he enjoys meditating, communicating, and reflecting his life that placed his faith in higher horizons. With that being said, Tom Hanks joins the list of famous Christians who proves that even in fame and fortune, life's meaning can only be found with the Lord.
Mark Wahlberg
Like Tom Hanks, Mark Wahlberg is a gem in the movie industry. His movies like The Lovely Bones, Boogie Nights and The Happening proves his chameleon-like skill in portraying different roles. Apart from this, he is also a musician and a model for big brands like Calvin Klein. Today, he openly talks about his faith amidst being a star in Hollywood.
Mark Walhberg sees himself as a servant of God, and he often speaks about how he depends on God more than anything. He prays for those who are in need and for those who do not have God in their hearts. In an interview, he mentioned that God saved him from being a "joke". Today, he still is one of the most highly-viewed actors in the industry, but he also serves God in a special way. He owns an organization named The Mark Wahlberg Youth Foundation which reaches out to help troubled youths and youths looking for support. His organization guides our future generation to live a full and healthy life filled with positivity. Truly, he sets an example as a person of faith and purpose.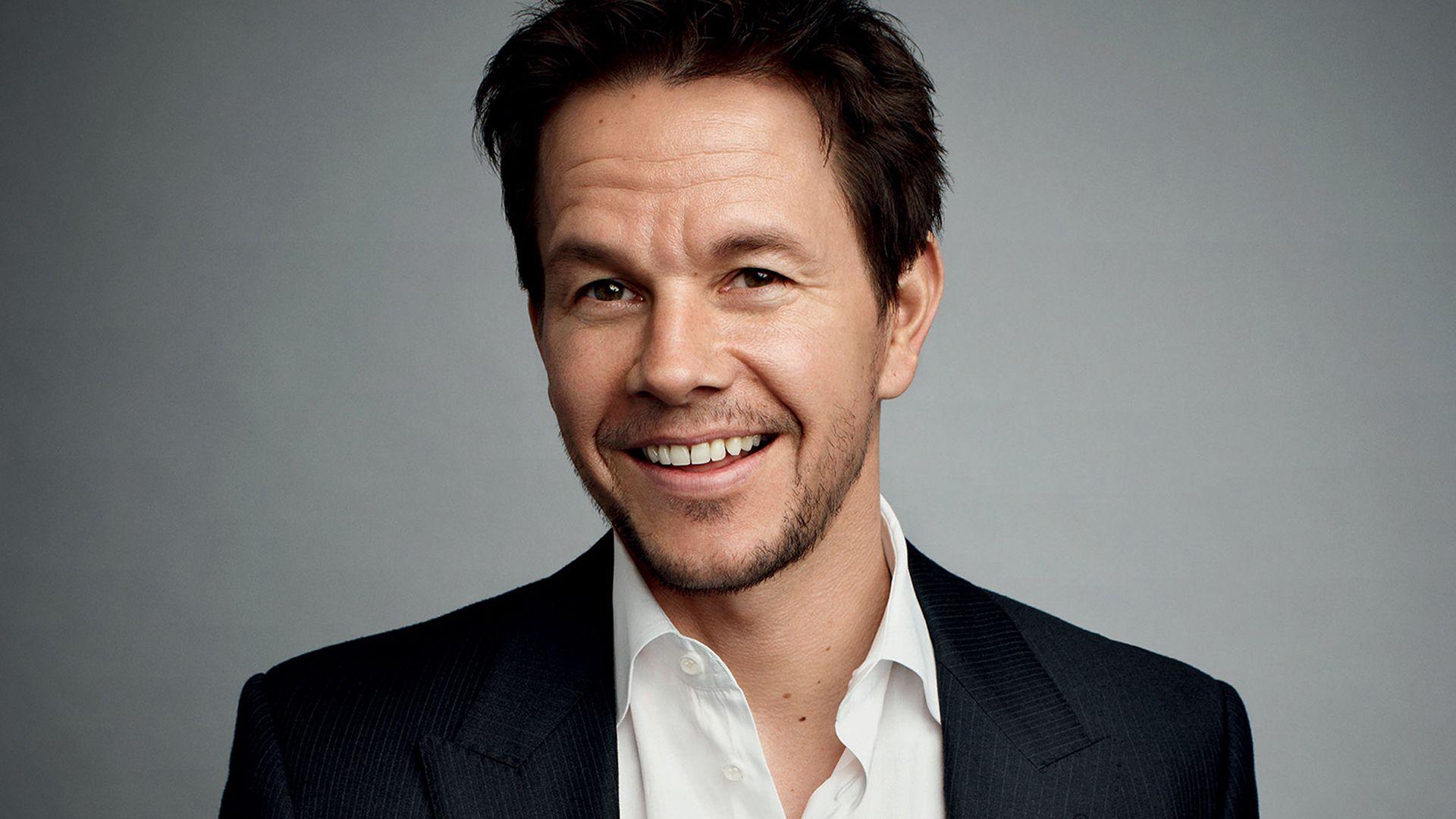 Nicole Kidman
Nicole Kidman is a woman of Hollywood with multiple awards and recognitions for her excellence in acting. Of course, this is a given due to her impeccable talent in portraying rich emotions and challenging roles. Recently, this Australian actress and humanitarian revealed how she's planning to raise her children alongside her husband Keith Urban in Vanity Fair. She emphasizes they will raise their children up with faith in Christ; a God-honoring life.
Nicole Kidman's faith plays an important role in her personal and career life. She grew up with her Catholic grandmother which became a huge influence for her. Now, Nicole Kidman goes to church with her family. She insists on implementing her family's moral grounds to her very own family. However, she added that tolerance is one of the most important things to have as a Christian. She wants to teach her children the importance of prayer just like how she was raised. Nicole Kidman is an icon for Hollywood, an inspiration to all our fellow believers and a phenomenal mother.
Alice Cooper
Hearing the name "Alice Cooper" in the list of famous Christians might surprise anyone. The man has a long and prosperous career with over fifty years of fame and fortune. Known for his raspy voice and electrifying style that set a trend in the music industry, it comes in shock that Alice Cooper's career is outstanding. But, his career also shares a number of drugs, women, and other vices that placed him in a darker hole.
However, the iconic man of rock and roll became a Born Again Christian after finding hope in serving God. He declared that he no longer can live recklessly with emptiness and meaningless vices. In an interview, Alice Cooper admitted that serving God saved him from his addiction. He also added that he and his wife are Christians living the life after being saved from darkness. From then on, his life has never been better.
Carrie Underwood
Country music screams the famous Christian Carrie Underwood and her remarkable career. The golden-voiced star has always been vocal about her faith. The reason behind her return to God involved her multiple miscarriages. Because of this difficult experience, she told People Magazine about the first time she felt like actually talking to God. After that moment, she never looked back.
Today, Carrie is known for her faith-centered marriage and her adorable family! As she's been vocal about her faith, she shares that the best moments in her life are those moments she surrendered to God. Additionally, she incorporates her beliefs in her songs, wanting her fans to enjoy her songs no matter what they believe. For example, her song "Something in the Water" was a popular hit with fans and speaks on knowing God through the waters of baptism. An advocate for several causes over the course of her life, Carrie strives to make it a cornerstone of her legacy. In an interview, she stated, "Everybody has the power to do something, to be a contributing force". This star is an inspiration to all believers to always pursue and seek God in times of glory or worry.
Anne Rice
Anne Rice is the ultimate figure of written creativity and imaginative balance. Undoubtedly, she stands as one of the most popular authors today. Her hit novels Interview with a Vampire and The Queen of the Damned established a prominent impact in the industry with a whopping number of almost a hundred million copies sold worldwide. In her life, religion has always been a personal and complex matter.
In her teenage years, the author attended a Catholic school. When her mother died when she was 15 years old, Anne and her sisters moved to St. Joseph's Academy. During these times, she separated from her Catholic faith and became an atheist. This went on for years until she once again returned to her spiritual roots in her years of writing. She authored two books heavily referenced in Catholicism and Jewish tradition entitled Christ the Lord: Out of Egypt and Christ the Lord: Road to Cana.
Although her books do possess many twists for the sake of literary creativity which isn't for everybody, the concept of humanity and holiness remains in the pages of her works. Despite her rather complex relationship with faith, Anne Rice rises rose back to her spiritual side and she reminds her readers that she believes the Lord wholeheartedly yet does not belong or is not affiliated with any religion. We wish her the best in her career as a top tier writer and as a believer!
Stephen Baldwin
In this list of famous Christians, American actor Stephen Baldwin has a strong reputation in being a strict and staunch man of faith. He is an all-around ace in producing, directing, writing, and acting! Today, he is also an activist that works on spreading God's message but before that, he was Stephen Baldwin that belonged to one of Hollywood's most notable families. Being part of the Baldwin family offers cons; while it guarantees fame, the dynasty involved itself in many scandals and unnecessary drama.
His spiritual awakening took place after the 9/11 incident. It ignited his desire to devote himself to going against the hatred and wars of the world. After this, he became a Born Again Christian where his journey commenced. Today, Stephen Baldwin uses his voice in his own Evangelical ministry and shows. He is a notable author and also the father of the previously mentioned star, Justin Bieber's wife, Hailey Baldwin-Bieber. Together, they serve and honor the Lord just as how a faithful family is!
George W. Bush
Politics is hard, especially if you're the 43rd President of the United States. George Walker Bush is a valued icon with his service from 2001 to 2009. Before being the President, he also served as the 46th Governor of Texas from 1995 to 2000. Aside from serving the people, he is also a successful businessman. Behind this undeniable success is a faithful man who discovered the bliss of entrusting everything to the Lord.
Although he was raised as a Christian, the former president never felt a connection and abandoned his religious beliefs. He lived a life immersed in consecutive parties and drug use, he adopted Evangelical Christianity for the desire of being sober. Just like that, he found himself in God's Grace. He even added that God speaks through him which allows him to do his job and that if it weren't for God, he would have never been able to withstand his career. George W. Bush is indeed successful but, he grasped true triumph the moment he accepted God in his life.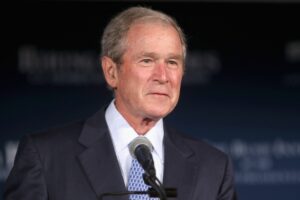 Jeff Gordon
The list of famous Christians aren't just politicians, actors, and music stars, we also have athletes who aced their careers after honing their super skills. Jeff Gordon is a retired professional race car driver who is currently an announcer for Fox NASCAR. The man is a living tycoon in his vehicle with massive success in his time. From superhuman speed to superhuman transformation, Jeff Gordon has a beautiful story of faith to tell.
Jeff Gordon did not grow up in a religious family. Still, he always felt a sense of belief in God. This changed when he got married – Finally, he was able to pursue seeking God. He asserts that religion is something he always wanted to go for but, never had the chance to. Until then, the racer was baptized and life has been better even after retiring, he is spotted in Bible studies. So, Jeff Gordon belongs to the list of famous Christians, and from how we can see him, he's totally living the best of his life!
Chris Pratt
Known for his iconic Peter Quill persona in the Marvel Cinematic Universe, Chris Pratt is a rising star in Hollywood. While he has been earning a lot of recognition for his exemplary portrayal of the bubbly yet strong Star-Lord, everyone's heart melted when he announced his marriage with Katherine Schwarzenegger last June 2019. He wrote in his Instagram account that they became husband and wife in front of God and that he's more than proud to live boldly in faith with his wife.
Chris Pratt has been a Christian in his teenage years. He always gave religious undertones during awards. Like in the 2017 Teen Choice Awards, he proudly admitted that if it weren't for Jesus Christ residing in his heart, he would not have been in his success with ease and grace. Chris Pratt is known for his funny and energetic personality but, what's under this is a man of faith who leads his life with God's grace – Now, that's a person to look up to!
Reba McEntire
Reba McEntire has an impressive career with multiple wins and nominations. Her music elevates and inspires people of different cultures and tastes and we know why- She has always been open about her Christian faith. She declares that her trust in God is the reason behind how she's well-guided in her blossoming career. While she is known for her gorgeous and sweet smile, the performer experienced numerous dark times that made her see the true light which is God.
She experienced a traumatizing plane crash which took the lives of her seven band members and her tour manager. After this, she and her husband of twenty-six years split and divorced a year later. Still, she said that God's comfort never left her even in her darkest days. She also added how she never doubted nor questioned God and because of this, she was able to win against her problems.
Now, Reba McEntire is one of the most successful icons in her genre and field. Her successful Christian album entitled "Sing It Now: Songs of Faith & Hope" hailed the Grammy Award for Best Roots Gospel Album and a GMA Dove Award for Bluegrass/Roots Album of the Year. Her story and songs serve as an inspiration to listen to God's voice in good times and in bad times.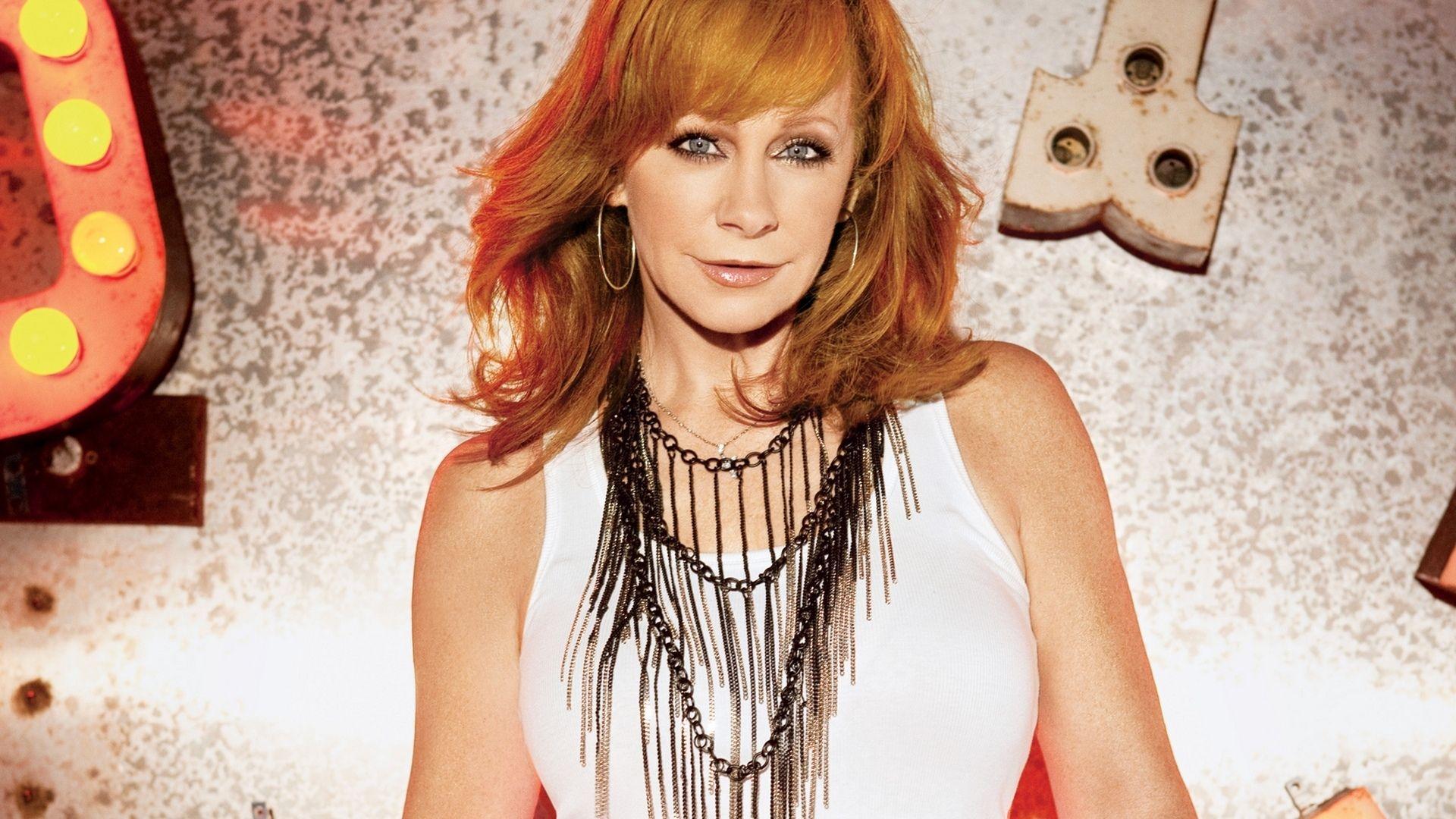 The 1950s is the era of Bettie Page. Her distinguished sensual charisma owned the title of being the "Queen of Pinups". Her medium-length dark hair with thick bangs and her electrifying blue eyes remains an icon until now. In 2005, the documentary entitled The Notorious Bettie Page revealed the events in her life the photographs could not capture.
The movie reveals her experience with extreme poverty and abuse. She also battled with paranoid schizophrenia and a ten-year sentenced in a mental hospital. This was due after she pleaded not guilty of attempted murder due to insanity. After this, she also faced a severe fight with her landlord. She was also accused of contributing to moral indecency with a Senate committee.
Despite the bitter events of her life, the fashion icon was able to find herself through God. She attended the Key West Baptist Church where she engaged in studying the Bible and even served as a counselor for the Billy Graham Crusade. Finally, she converted to evangelical Christianity in 1959. Because of her newly-found light, she retired as a model after. Bettie Page is the prime example of how God can turn one's life around the moment we return to our Redeemer and Rock.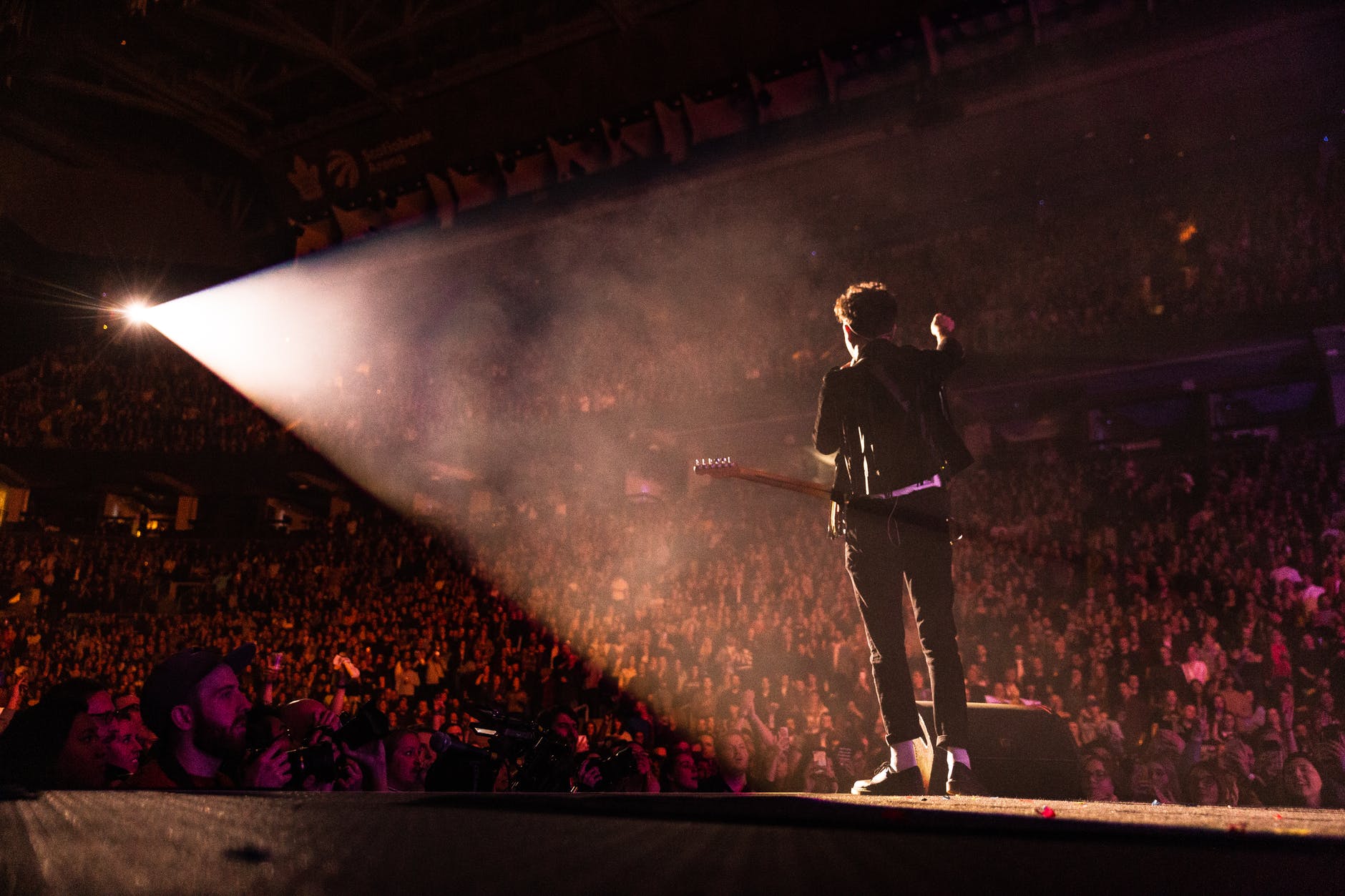 While "fame" and "faith" aren't usually fused together, these famous Christians proved that life's joy and meaning has nothing to do with lavish possessions and fame. As what these famous Christians tell us, we are reminded that earthly desires don't equate to happiness. In fact, these icons prove to us that their lives started to become relevant and meaningful the moment they turned to God. Despite our differences, we all come back to the same Almighty God.