Our state of mind determines how we look at our lives. Living in this chaotic world often makes us feel lost and stressed, leading us to an unhappy life. That is why most people spend time on things that they think will make them happy. As beings in a material world, it is inevitable that we look for materialistic things to satisfy both our needs and our wants. Successfully getting the things that we desire after a bunch of obstacles makes us feel accomplished and joyful for a while. And since that feeling does not last a lifetime, it gives us the drive to embark on another journey that will give us that same feeling. The search for joy is endless. But is there a way we can find the joy that's not temporal? These Bible verses about joy will tell us the way to achieve a joyful life.
What does the Bible Say About Joy?
The world has a lot to offer when it comes to finding happiness. As we go to various places in an endless search for happiness, we lose sight of the positive things we already have. Also, our continuous search for joy ironically gives us more sorrow and pain. Why? Because we are looking at the wrong places. All the things in this world are temporary so the joy they bring is guaranteed to be temporary as well. This is the reason why we constantly try to acquire new things even after getting our hands on what we initially wanted; things we thought would fulfill our lives. Humanity's pursuit of happiness is endless and will seem elusive to most. But the Bible tells us the simple way to obtain it–through God and His promises to His people.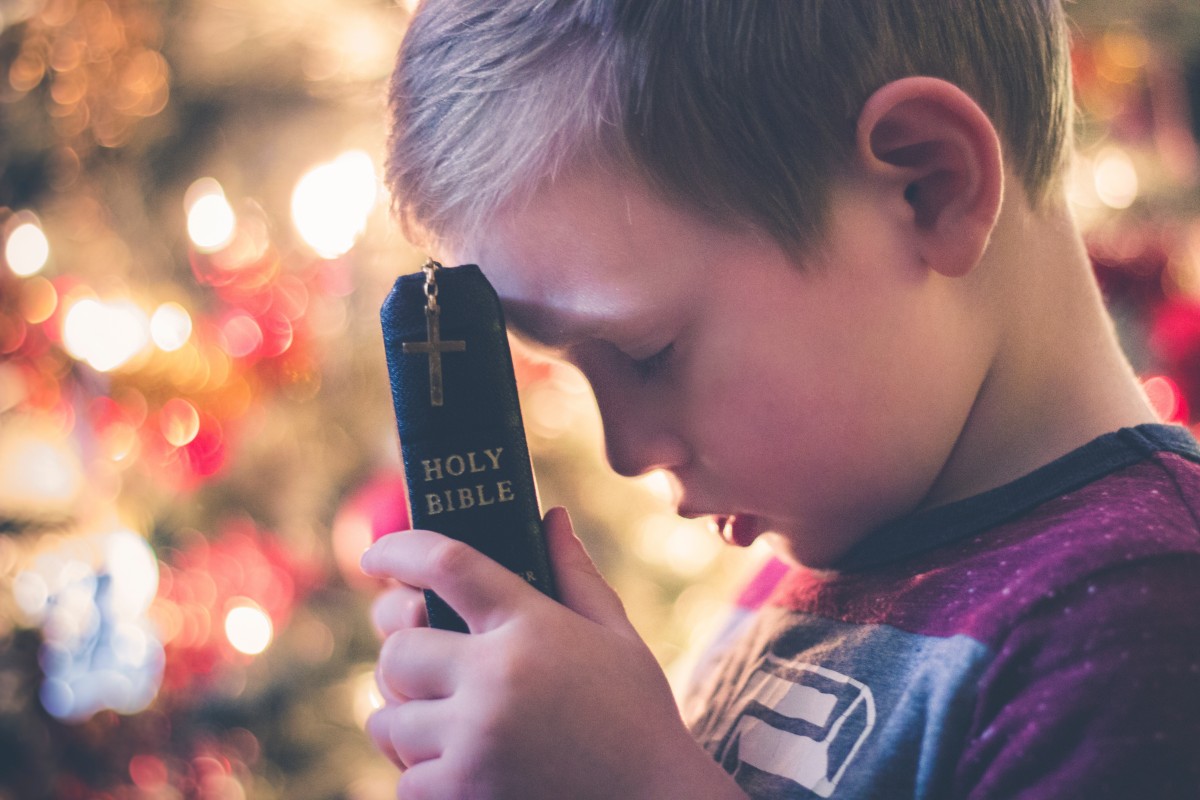 Psalm 126:5 Those who sow in tears shall reap in joy.
As Christians, our faith will be tested repeatedly by trials and tribulations. Behind each adversity that we face is the devil aiming to separate us from God and weaken our faith. No matter how it will make us feel bad or beat us down, we should always remember that God has our backs and He will never turn His back against us. At the end of the day, everything happens for a reason and God has a greater plan for every trouble that we face.
Where Does Joy Come From?
Possessing worldly things can give us temporary satisfaction and happiness. But to achieve joy, it should be holistic. Material things can't satisfy the needs of our souls. Just like our physical bodies that require certain things for their well-being, our souls have needs that only God can give. God's word in the Bible is the manual of life. It teaches us what we should do and how to do it in a way that He favors. And that includes how we will attain happiness and joy in this life.
Romans 14:17 For the kingdom of God is not a matter of eating and drinking but of righteousness and peace and joy in the Holy Spirit
Galatians 5:22-23 But the fruit of the Spirit is love, joy, peace, forbearance, kindness, goodness, faithfulness, gentleness, and self-control. Against such things, there is no law.
Isaiah 61:10 I delight greatly in the Lord; my soul rejoices in my God. For he has clothed me with garments of salvation and arrayed me in a robe of his righteousness, as a bridegroom adorns his head like a priest, and as a bride adorns herself with her jewels.
Psalm 16:11 You make known to me the path of life; in your presence, there is fullness of joy; at your right hand are pleasures forevermore.
All beautiful things are from God and God blesses His children with these things. Strengthening our faith is essential if we want to obtain joy. Galatians 5:22-23 tells us that the fruit of Spirit includes joy. The Spirit mentioned in this verse is the Holy Spirit that lives inside of us if we remain faithful to God. The Holy Spirit envelops us with God's love and makes us experience His love and because of that, joy will always be with us as long as we choose to keep it.
Psalm 63:6–7 "For you have been my help, and in the shadow of your wings, I will sing for joy. My soul clings to you; your right hand upholds me."
1 Thessalonians 1:6 "And you became imitators of us and of the Lord, for you received the word in much affliction, with the joy of the Holy Spirit."
Psalm 94:19 When anxiety was great within me, your consolation brought me joy.
Romans 15:13 "May the God of hope fill you with all joy and peace in believing, so that by the power of the Holy Spirit you may abound in hope.
The moment adversities come, joy might seem like a distant friend that we can't get in touch with. When things seem out of our control, God will be our source of joy and strength. God's love is endless and His comfort will bring joy to our troubled hearts as long as we trust in Him and as long as we continue to keep His commandments despite all the trials that we are going through.
God Will Give Us Everlasting Joy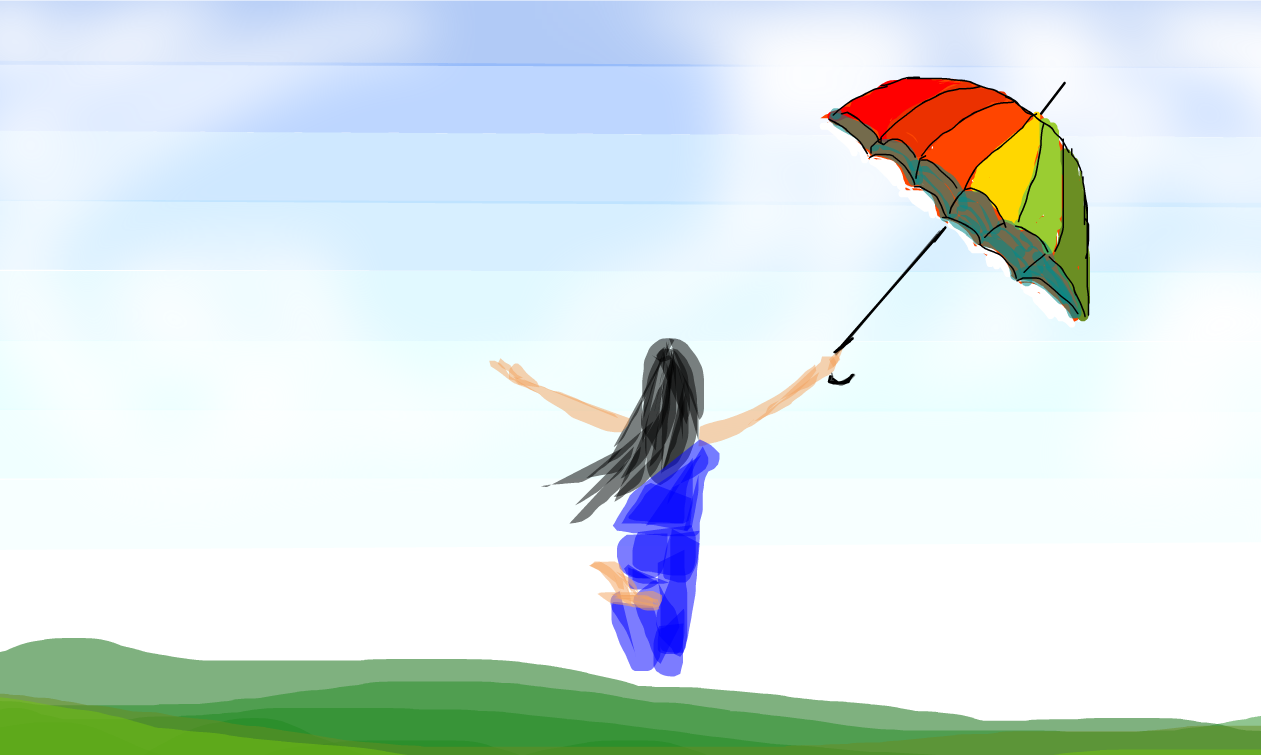 Lamentations 3:17 My soul is bereft of peace; I have forgotten what happiness is;
As the old saying goes, when life throws us lemons, make lemonade. However, in certain situations, we cannot always make lemonade out of it. There will be times we will feel hopeless against situations or problems that come our way. As humans, our capacity is limited. There are many things that we cannot control and it often leads many to depression and hopelessness. The soul can forget what happiness is when we face trials that take away our peace of mind.
Our Father in heaven is our only source of eternal joy that our hearts should desire. Our faith in God will give our souls warmth amidst the chaos in this world. Seeking God means seeking happiness. And finding God is simple. The Bible tells us how we can place God in our lives.
Psalm 4:7

You have put more joy in my heart than they have when their grain and wine abound.
James 1:2 "Count it all joy, my brothers, when you meet trials of various kinds, for you know that the testing of your faith produces steadfastness."
Luke 2:10–11 "And the angel said to them, "Fear not, for behold, I bring you good news of great joy that will be for all the people. For unto you is born this day in the city of David a Savior, who is Christ the Lord."
Psalm 30:5 For his anger is but for a moment, and his favor is for a lifetime. Weeping may tarry for the night, but joy comes with the morning
Bible Verses About Joy In Times of Trials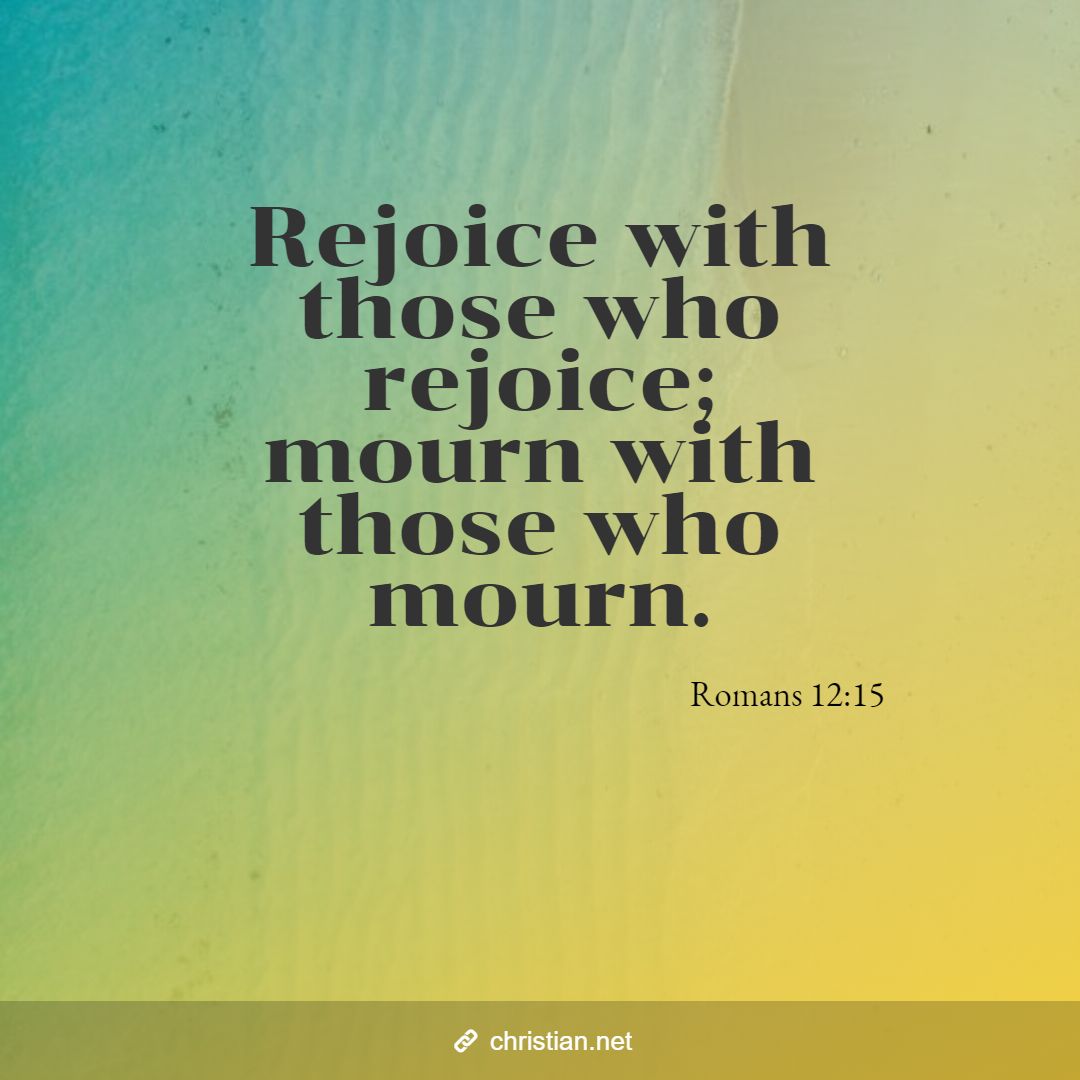 Joy may not be the first thing that we can think of while dealing with day to day struggles in our life. We can't help but question why problems keep coming our way. As Christians, we should deal with distress by leaning on the words of God. Knowing He will never leave us nor forsake us. We have the assurance that everything will be better soon.
The Bible doesn't just teach us how to deal with miseries, but also what we should do when we see another person who is in misery. Romans 12:15 commands us to comfort and support others in pain because as children of God, we should exhibit His love. We can do this by taking joy in doing good deeds.
John 16:22 "So also you have sorrow now, but I will see you again, and your hearts will rejoice, and no one will take your joy from you."
Romans 12:12 Rejoice in hope, be patient in tribulation, be constant in prayer.
John 16:22 So also you have sorrow now, but I will see you again, and your hearts will rejoice, and no one will take your joy from you.
Psalm 30:4–5 "Sing praises to the Lord, O you, His saints, and give thanks to his holy name. For his anger is but for a moment, and his favor is for a lifetime. Weeping may tarry for the night, but joy comes with the morning."
James 1:2-3 "Consider it pure joy, my brothers, whenever you face trials of many kinds because you know that the testing of your faith develops perseverance."
Bible Verses About Joy and Happiness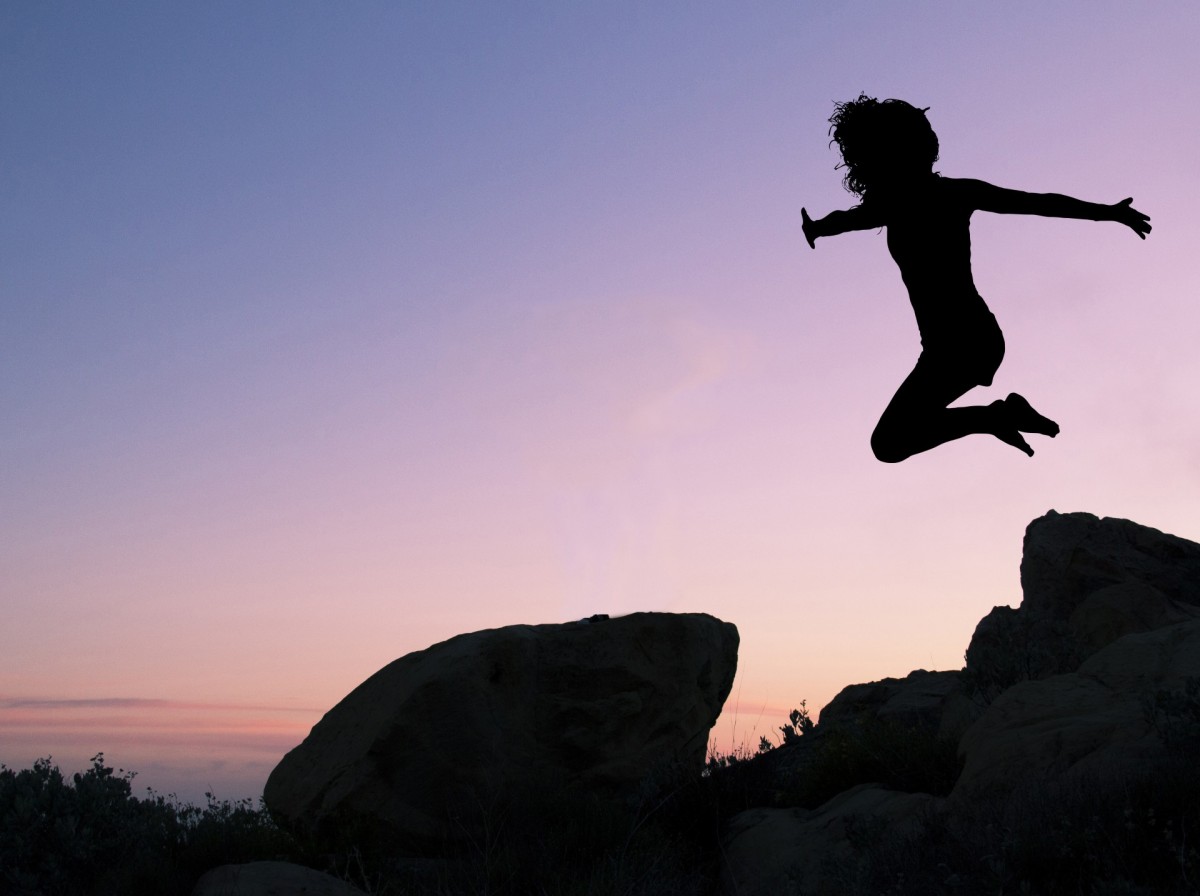 There are blessings and miracles that we often overlook just because we receive it every day; these are the blessing of waking up in the morning, staying safe throughout the day, being healthy, a good night's sleep, a stranger's smile, and other things that we became too accustomed to. We get used to these wonderful things so much that we forget how to be thankful for them. The thought that not everyone wakes up in the morning with a chance to live and see their loved ones might not even cross our minds because these small things are actually the biggest blessings we receive.
Psalm 118:24 The Lord has done it this very day; let us rejoice today and be glad.
Every day that God gives to us is a miracle that we should appreciate and thank Him for. As the Bible says, a grateful heart is a joyful heart. If we want a positive outlook in life, we should start it by being thankful for everything that we have and realizing that God never fails to bless us every single moment of our everyday.
Psalm 95:1–2 "Oh come, let us sing to the Lord; let's make a joyful noise to the rock of our salvation! Let us come into his presence with thanksgiving; let us make a joyful noise to him with songs of praise!"
1 Thessalonians 5:16-18 Rejoice always, pray continually, give thanks in all circumstances; for this is God's will for you in Christ Jesus.
Zephaniah 3:17 "The Lord your God is in your midst, a mighty one who will save; He will rejoice over you with gladness, quiet you by His love and exult over you with loud singing."
Hebrews 12:2 "Let us fix our eyes on Jesus, the author, and perfecter of our faith, who for the joy set before him endured the cross, scorning its shame, and sat down at the right hand of the throne of God."Psalm 119:111

Your testimonies are my heritage forever,

for they are the joy of my heart.

1 Timothy 6:17 Command those who are rich in this present world not to be arrogant nor to put their hope in wealth, which is so uncertain, but to put their hope in God, who richly provides us with everything for our enjoyment.

John 15:10–12 "If you keep my commandments, you will abide in my love, just as I have kept my Father's commandments and abide in his love. These things I have spoken to you, that my joy may be in you, and that your joy may be full. 'This is my commandment, that you love one another as I have loved you."

Joy is not something that we ask for free. It is something that we choose by letting God control our lives and allowing Him to be the master of our hearts. The awareness of His love for us will bring us delight that the world can never give. Knowing His promises will keep our hearts in peace despite the hardships that we will face.

Matthew 2:9–10 "And behold, the star that they had seen when it rose went before them until it came to rest over the place where the child was. When they saw the star, they rejoiced exceedingly with great joy."

The world is filled with sin that made us drift away from God's love. However, Jesus came to earth as the symbol of God's love for humanity; a sacrifice for our sins. His birth gave us a reason to be joyful. Jesus told His disciples that they will mourn for a while, but will then rejoice again (John 16:20-22). Jesus died for our sins so that we may have salvation, the proof of God's love for us.

For sinners like us, we fully deserve the fires of hell. But God wanted us to be with Him. Hence, Christ's sacrifice at the cross. With that in mind, we should always be reminded that no matter what happens in our lives, there is someone in Heaven who loves us and will continue to guide us until the day that we reach the Gates of heaven.