With the current situations in every corner of the world today wherein rumors of war echo, riots and revolts rage, financial crisis ascends, food security issues surface, and global pandemic imperils lives, finding tranquility becomes very challenging. Besides these issues, however, are our personal difficulties with various worries in life. Different dilemmas press our minds into restlessness. There is just so much to think about. We are being bombarded with problems after problems and one struggle after another. This gives us fear, uneasiness, and discomfort. Correspondingly, everyone tries to ward off these feelings by seeking peace. But, how can someone really find peace in the midst of our everyday dilemmas? Bible verses about peace reveal truths that most of us probably missed out.
It is easy to overlook the more important matters and truths when faced with jumbled uncertainties and troubles. In fact, the average attention span of a healthy adult ranges only from ten to twenty minutes. With a lot of things currently going on, almost simultaneously ensuing in front of us, maintaining our focus to see good things only is nearly impossible. In reality, we tend to emphasize on depressing areas rather than uplifting subjects. This is why a relentless effort to remind us of the peace that we have in Christ matters so much. The Bible has a lot to say about this peace and the Word of God is a well effective tool to remind us each day. When diversions take us to unwanted distress, we can rest on God's peace through the following Bible verses about peace.
Bible Verses About The Peace in Christ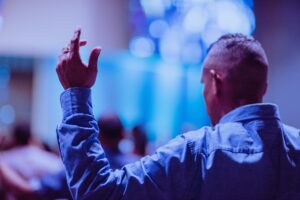 There's this ultimate truth about the peace that every Christian should know. The world has this definition of peace as tranquility, serenity, and a period when there is no war. We've known peace in a different context which this world tells, but the Bible tells us a different story. The first truth that we need to understand about peace is our peace in Christ. It is far beyond the peace that we recognize when we first understood this word. It is more than just the tranquility and calmness of a certain situation. This peace has nothing to do with our feelings and state of mind.
According to John MacArthur, an American author and pastor, there are two kinds of peace. The first is the objective peace and this is all about our relationship with Christ. Several Bible verses about peace point out this ultimate peace in Christ. One worldly-wise definition of peace is the state in which a war is over. When Jesus rose from the dead after His crucifixion, He overcame death. Therefore, death is defeated and the war is over (Isaiah 53:5). The punishment Jesus suffered on the cross brought us peace and His stripes healed us and reconciled us to God (Book of Colossians).
At Peace with Christ
Let us also delve on this peace with Christ which the Bible is speaking of by looking into Colossians. Sin separates us from God because the Lord cannot dwell with sin for He is holy. And this holiness of God abhors sin. He loathes sin and hates it above all things. From the day Adam and Eve disobeyed God, we became fallen and unworthy to be with Him.
But, because of the blood of Christ on the cross, we have been reconciled to God by faith. We made peace with God. He remembers our sins no more. Whenever He looks at us today, there's no sinful nature nor action that God can see. He now looks at us the way He looks at Christ. The hostility between man and God is over. This is our ultimate peace- that we have peace in Christ as He reconciled us to God (Ephesians 6:15). Being at peace with Christ- this is the peace that everyone should know to be able to attain true peace in this world. Without Jesus, it is impossible to experience real peace.
Colossians 3:15 And let the peace of Christ rule in your hearts, to which indeed you were called in one body. And be thankful.
Romans 5:1 Being therefore justified by faith, we have peace with God through our Lord Jesus Christ;
Isaiah 53:5 But he was wounded for our transgressions; he was crushed for our iniquities; upon him was the chastisement that brought us peace, and with his stripes we are healed.
Isaiah 32:17 And the effect of righteousness will be peace, and the result of righteousness, quietness and trust forever.
Colossians 1:20-22 And through him God reconciled everything to himself. He made peace with everything in heaven and on earth by means of Christ's blood on the cross. This includes you who were once far away from God. You were his enemies, separated from him by your evil thoughts and actions. Yet now he has reconciled you to himself through the death of Christ in his physical body. As a result, he has brought you into his own presence, and you are holy and blameless as you stand before him without a single fault.
The Perfect Peace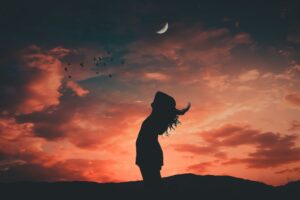 Upon recognizing that we are in peace with Christ if we receive His forgiveness and reconciliation, we can now know the perfect peace of Christ. The world's definition of peace is the absence of disturbances and problems. The perfect peace of Christ is never the absence of any troubles or difficulties. This is not true peace. We also cannot wait for things in our lives to settle down or for conflicts to subside so we can experience peace. The reality is, struggles, hardships, and uncertainties in life are all part of God's design to mold us. When we experience pain, it doesn't automatically mean we cannot experience peace in the midst of it.
True peace is experienced amid the storms. It is when the winds and waves are raging; when shadows and glooms are overwhelming when we experience genuine serenity. The Lord never promised that we will never experience sufferings. He never said that there won't be any difficulties. God says that there will be trials and tribulations, but He assures us that He will be with us always (Psalm 23). He can meet us in our darkest and weakest moments. He can carry us through the darkness. This is His perfect peace. Not the absence of turmoil, but His ability to sustain us and calm our fears with His perfect peace.
Isaiah 26:3 You will keep in perfect peace those whose minds are steadfast, because they trust in you.
Philippians 4:7 And the peace of God, which surpasses all understanding, will guard your hearts and your minds in Christ Jesus.
Luke 1:78-79 Because of the tender mercy of our God, whereby the sunrise shall visit us from on high to give light to those who sit in darkness and in the shadow of death, to guide our feet into the way of peace."
Isaiah 48:22 "There is no peace," says the Lord, "for the wicked."
Psalm 23:4-6 Even though I walk through the valley of the shadow of death, I will fear no evil, for you are with me; your rod and your staff, they comfort me. You prepare a table before me in the presence of my enemies; you anoint my head with oil; my cup overflows. Surely goodness and mercy shall follow me all the days of my life, and I shall dwell in the house of the Lord forever.
The Prince of Peace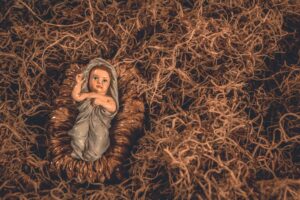 Only Jesus can restore a broken relationship. If he reconciled us to God, he can surely restore broken relationships among us. Approximately 700 years before the birth of Jesus, the prophet Isaiah prophesied the coming of the Messiah whom he also called the Prince of Peace. Isaiah spoke of the mission Jesus was to fulfill, giving His life for the redemption of the world. This is also the gospel of peace Paul preached about. Apart from Jesus, one can never encounter the perfect peace. God alone can give us peace through love in this world of chaos.
The peace which this world can give is flawed. It is blemished with a human's frantic need for calmness. But the peace that is in Christ is not like this world. He said that the peace He's giving us is His own peace (John 14:27). This peace Jesus is speaking of is the same peace that guarded his heart when accused with false charges, when He stood in front of Pontius Pilate, and suffered on the cross, fulfilling his mission. That is the same peace He is giving us. The complete and blameless peace of Christ can also guard our hearts beyond the peace this world can offer.
2 Thessalonians 3:16 Now may the Lord of peace himself give you peace at all times in every way. The Lord be with you all.
John 14:27 Peace I leave with you; my peace I give to you. Not as the world gives do I give to you. Let not your hearts be troubled, neither let them be afraid.
Isaiah 9:6 This will happen when the special child is born. God will give us a son who will be responsible for leading the people. His name will be "Wonderful Counselor, Powerful God, Father Who Lives Forever, Prince of Peace."
1 Corinthians 14:33 For God is not a God of confusion but of peace. As in all the churches of the saints,
1 Thessalonians 5:23 Now may the God of peace himself sanctify you completely, and may your whole spirit and soul and body be kept blameless at the coming of our Lord Jesus Christ.
Bible Verses About Peace Amidst Troubles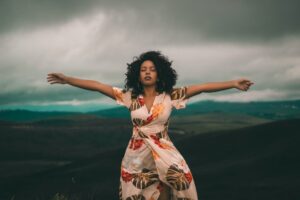 There are stages in our lives when problems arise. Sometimes, it overwhelms us. Other times, it paralyzes us. While this world's dilemmas hinder us from enjoying life with joy and peace, God intended that we grow from these sufferings. Since peace is not about the absence of troubles but the presence of God during these disturbances, we can rely on God's faithfulness to carry us through our seasons of breaking. Just as how His grace is made perfect in weakness so is His peace made complete in darkness. Jesus Himself said that in this world there will be hardships. Life's trouble is inevitable. But we will overcome through him who strengthens us (John 16:33).
The different Bible verses about peace encourage us when various difficulties surround us. Paul in His ministry, experienced various trials of pain (2 Corinthians 11:24-28) as He preached the gospel of peace and encouraged the churches to rejoice in the Lord (1 Thessalonians 5:16; Philippians 4:4; Philippians 3:1). Since life's troubles are only momentarily disturbances, there is no reason to put our focus on these matters. Rather, let us hold fast the confession of our hope without wavering (Hebrews 10:23) by looking unto Jesus who is the author and finisher of our faith.
John 16:33 I have said these things to you, that in me you may have peace. In the world you will have tribulation. But take heart; I have overcome the world."
Psalm 4:8 In peace I will both lie down and sleep; for you alone, O Lord, make me dwell in safety.
John 14:1 "Let not your hearts be troubled. Believe in God; believe also in me.
Hebrews 12:11 There is no joy while we are being punished. It is hard to take, but later we can see that good came from it. And it gives us the peace of being right with God.
James 1:2-4 Count it all joy, my brothers, when you meet trials of various kinds, for you know that the testing of your faith produces steadfastness. And let steadfastness have its full effect, that you may be perfect and complete, lacking in nothing.
Bible Verses About Peace When Anxiety Attacks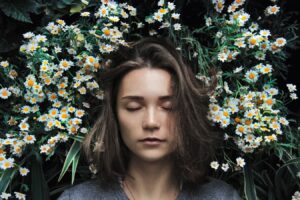 There is no other way of winning a fight but by lifting everything to God. In this world where everyone believes that victory is about not laying down, it is hard to believe that winning some of our battles is through surrender. When we surrender everything before God we are freeing ourselves from unnecessary burdens of life. A life that is totally surrendered to God is a full life (Luke 9:24). Why won't we let Him take the fight He has already won? And why won't we desire that Him who is greater than our battles come and overcome it? Surrendering our battles to God means allowing Him to take full control of our lives. This means that we are submitting to Him every aspect of our lives including our relationships, careers, plans, and pains.
An anxious heart steals our joy. It burdens us with fears and doubts about what tomorrow may bring. In times of these trying times, Bible verses about peace will help us point out to Christ and His Word. Leaning on to His promises gives us a sense of certainty. When we cast our anxieties on Him, we can grasp peace. Also, another good way to present our requests before God is through prayers for peace instead of soaking our thoughts with worries. The Lord is a mighty fortress and a strong tower (Psalm 61:3; Proverbs 18:10). He is gracious and righteous, He will never fail us. Here are some Bible verses about peace when you encounter anxiety.
Philippians 4:6 Do not be anxious about anything, but in every situation, by prayer and petition, with thanksgiving, present your requests to God.
1 Peter 5:6-7 Humble yourselves, therefore, under the mighty hand of God so that at the proper time he may exalt you, casting all your anxieties on him, because he cares for you.
Matthew 11:28-30 Come to me, all who labor and are heavy laden, and I will give you rest. Take my yoke upon you, and learn from me, for I am gentle and lowly in heart, and you will find rest for your souls. For my yoke is easy, and my burden is light.
Matthew 6:25-29 Therefore I tell you, do not be anxious about your life, what you will eat or what you will drink, nor about your body, what you will put on. Is not life more than food, and the body more than clothing? Look at the birds of the air: they neither sow nor reap nor gather into barns, and yet your heavenly Father feeds them. Are you not of more value than they? And which of you by being anxious can add a single hour to his span of life? And why are you anxious about clothing? Consider the lilies of the field, how they grow: they neither toil nor spin, yet I tell you, even Solomon in all his glory was not arrayed like one of these.
Matthew 6:34 Therefore do not be anxious about tomorrow, for tomorrow will be anxious for itself. Sufficient for the day is its own trouble.
Bible Verses About Peace and Confidence in God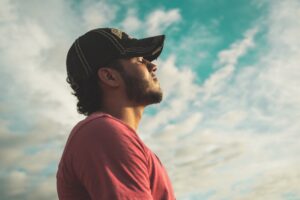 The best way to combat fear is through faith. The same way goes with doubts and uncertainties of life since faith is the substance of things hoped for and the evidence of things not seen. We worry about tomorrow because we are unaware of what will happen. It is far from the grasp of our knowledge and as humans, we fear things which we don't have assurances on. This is what faith and peace from God will give us. No matter how we try to find peace in this fallen world, we just can't. The only access to the assurance that we're looking for is in Jesus alone.
To walk by faith means to live every day trusting God in any circumstance. We can live with peace as we continue to put our confidence in God than in every situation, He can make a way where there seems to be no way and that He can move any of our mountains. There is no place too dark for His light and no place too far for His rescue. Placing our trust in God implies removing our trust in ourselves and putting it in God alone. When we lay down our entitlement to lead our lives based on what we know, we can realize the joy of letting God win our battles, heal our wounds, and free us from excessive worries. Here are some of the most significant Bible verses about peace and faith.
Isaiah 54:10 For the mountains may depart and the hills be removed, but my steadfast love shall not depart from you, and my covenant of peace shall not be removed," says the Lord, who has compassion on you.
Isaiah 41:10 Fear not, for I am with you; be not dismayed, for I am your God; I will strengthen you, I will help you, I will uphold you with my righteous right hand.
Romans 8:32 He who did not spare his own Son but gave him up for us all, how will he not also with him graciously give us all things?
2 Corinthians 4:16-18 That is why we never give up. Though our bodies are dying, our inner strength in the Lord is growing every day. These troubles and sufferings of ours are, after all, quite small and won't last very long. Yet this short time of distress will result in God's richest blessing upon us forever and ever! So we do not look at what we can see right now, the troubles all around us, but we look forward to the joys in heaven which we have not yet seen. The troubles will soon be over, but the joys to come will last forever.
Psalm 46:10 Be still, and know that I am God. I will be exalted among the nations, I will be exalted in the earth!
The Pursuit of Peace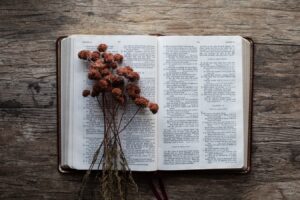 We are all in search of peace especially with the current situations around the world. For the past decades, various treaties have been signed to initiate peace among nations. Families continually practice peace and avoid broken relationships yet still, divorces are multiplying over the years. Even churches always encourage peace among their members. There is a constant pursuit for peace in this world. With mental issues arising, the urgency to call for peace echoes louder.
The problem, however, is that we seek peace through the leisure of this world. We try to find it on beaches, on other people, alcohol, parties, drugs, and even immoral relationships. These things won't work out. Peace is not dependent on earthly things because the things of this world are subject to corruption and destruction (Philippians 3:19). Everything found in this world will soon decay and perish. How then can we depend on our peace to things which are temporary? How can we pursue true peace?
First, seek peace by pursuing the prince of peace. He is the only true source of peace. Focus on Him and not our current situation nor our past and nor even our future. Second, find peace by engaging our minds with God's truth and promises. The Word of God is the most powerful weapon against the enemy's attack. Lastly, let God rule over our hearts. We are to set our eyes on things above so when disturbances come to sweep us off, we can stand firm with the knowledge of the peace of Christ. Here are some Bible verses about peace and pursuits of it.
Hebrews 12:14 Strive for peace with everyone, and for the holiness without which no one will see the Lord.
1 Peter 3:10-11 For, whoever would love life and see good day must keep their tongue from evil and their lips from deceitful speech. They must turn from evil and do good; they must seek peace and pursue it.
Psalm 34:14 Turn away from evil and do good; seek peace and pursue it.
Proverbs 12:20 Deceit is in the heart of those who devise evil, but those who plan peace have joy.
Romans 14:19 So then let us pursue what makes for peace and for mutual outbuilding.
Peace in this world is a treasure, incomparable to silver and gold. There is beauty in peace and we find it when we place our worries with God. As our minds rave with thoughts or worries, may the peace of God meet us in our emotional and spiritual havocs. Be still and know that God is with you wherever you go. Our battles are overwhelming and the thoughts of men are overpowering but God never intended for these things to paralyze us. He only intends good things for us. He's working in the darkness as He is working on the light. Human minds can never limit what He can do. Let us continue to trust him amid all things. May the peace of God that surpasses all understanding guard your hearts and minds in Christ Jesus!