When hope is gone and you have done all you can to solve your problems but to no avail, maybe its time to take a step back and pray. Unlike the early Christians who had to do various things in order to communicate with God, we have an easier way today which is through praying. Communicating with God is an essential part of the lives of Christians. Through prayers, we talk to Our Creator to express our gratitude, praises, repentance, and hardships. Praying does not only serve as our way to connect with God, but it also serves as our refuge when we feel like everything is falling under our feet. Bible verses about prayer helps us to know His words better as we talk to him.
Prayer isn't just about asking God for things you want, but it's about establishing a relationship with Him. It is a relationship built on faith and trust. God knows the desires of your heart long before you even think to ask, but he still loves to hear from you. Bible verses about prayer listed below will help your prayer more powerful and effective.
What does the Bible say about prayer?
Proverbs 15:8 The LORD detests the sacrifice of the wicked, but the prayer of the upright pleases him.
God is not a genie that we talk to when we have wishes or things that we want to acquire. Praying is establishing a connection to God with our faith. In other words, prayer works well with faith and devotion. According to Proverbs 15:8, if we are wicked in our ways and disobedient to God's commandment, our sacrifices and prayers are of no use. It may be harsh to say, but God hates it. Making sacrifices and uttering prayers while disregarding the words of God, whom you are praying to, is either hypocrisy or a mere request because of the wrong perception of God and prayers.
On the contrary, people who live a righteous life, get the favor of God. People who follow His commandments and live through His words are considered His child. Just as how our fathers here on earth always listen to us, Our Father in Heaven is always listening to our prayers and it gives Him delight. However, it does not mean that all our prayers will be granted. Our woes and praises are never wasted even though its result takes time. It might take a while for our request to be granted and pain to be resolved, but rest assured God is working on things that are best for us.
Bible Verses About Prayer and Faith
As mentioned, faith and prayer go hand in hand. Praying to God without believing in His powers to fulfill it nullifies our prayers just as how He turns His back to the wicked's prayers. Our prayers should always be rooted in glorifying God, giving thanks for He has done, and seeking His grace in every aspect of our lives. Whenever you pray and become doubtful of your faith, pray harder. Ask God to take away all your doubts and to strengthen your faith.
James 1:6 But when you ask, you must believe and not doubt, because the one who doubts is like a wave of the sea, blown and tossed by the wind.
Psalm 102:17 He will respond to the prayer of the destitute; he will not despise their plea.
Mark 9:24 "I do believe; help me overcome my unbelief!"
Proverbs 15:29 The LORD is far from the wicked, but he hears the prayer of the righteous.
1 Chronicles 16:11 Look to the LORD and his strength; seek his face always.
Psalm 145:18 The LORD is near to all who call on him, to all who call on him in truth.
Chronicles 5:20 And they were helped against them, and the Hagrites were delivered into their hand, and all who were with them, for they cried out to God in the battle. He heeded their prayer, because they put their trust in Him
1 Peter 4:7 The end of all things is near. Therefore be alert and of sober mind so that you may pray.
What did Jesus say about prayer?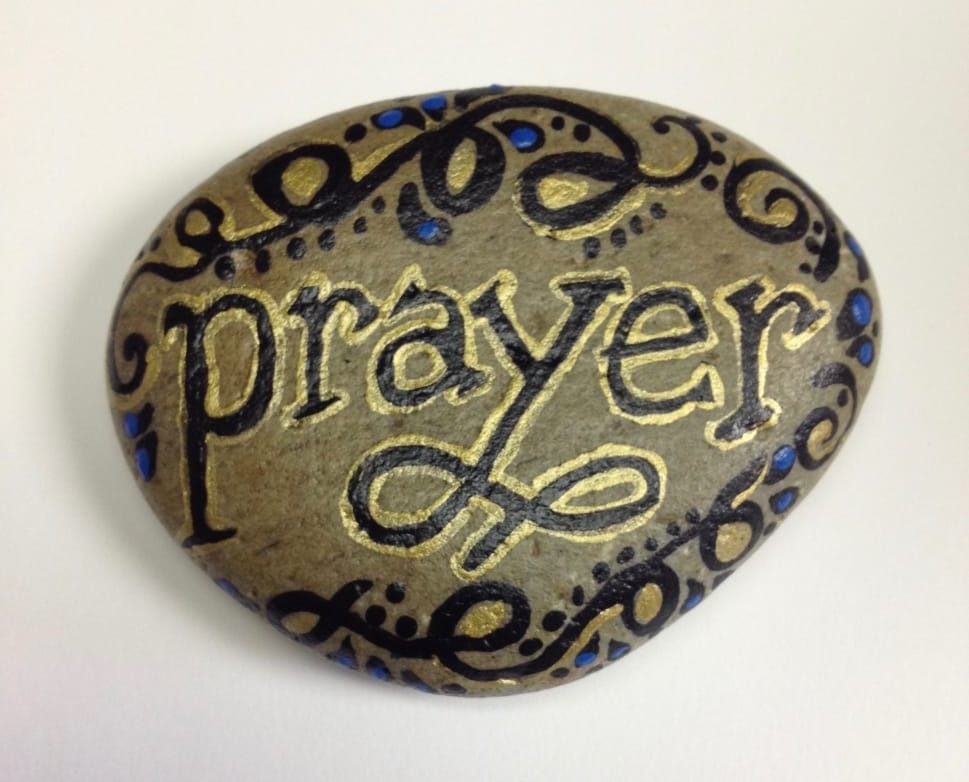 Luke 18:1 Then Jesus told his disciples a parable to show them that they should always pray and not give up.
Jesus, as the Son of God, has the power of the Father. He can do miracles in the name of the One who sent Him. Despite that, He never failed to demonstrate the importance of prayers throughout His life on earth. His unceasing prayers are the best example of how we should value the act of praying and prayers themselves. In Luke 18:1, Jesus taught His apostles about praying and gave reason to why they must hold on to their faith. Because no matter how difficult our situation gets, rest assured that God sees everything and the hardships we face will pay off later.
1 Thessalonians 5:16-18 "Rejoice always, pray without ceasing, give thanks in all circumstances; for this is the will of God in Christ Jesus for you"
Praising God should always be a part of our prayers. We should always give thanks for all the things that He gave and will give us. God loves a grateful heart. Jesus sets an example of how powerful prayers are when He prayed for the limited amount of loaves and fishes. The limited quantity of food that they had fed thousands after Jesus lifted it and prayed for it. In happiness or not, prayer should always be part of our daily life.
What does the Bible say about the power of prayer?
James 5:16 Therefore confess your sins to each other and pray for each other so that you may be healed. The prayer of a righteous person is powerful and effective.
Prayer is a powerful weapon against sickness, emotional pains, and traumas. When Jesus healed the sick throughout His ministry, He told His disciples the power of faith and how it can move mountains. In praying, we do not just talk to God. We also show Him how much we believe in Him. And that very confidence we have in His power is what makes our prayers powerful. No matter how severe or how difficult a situation had become, a single prayer can make it turn around into a better one.
Matthew 18:20 "For where two or three gather in my name, there am I with them."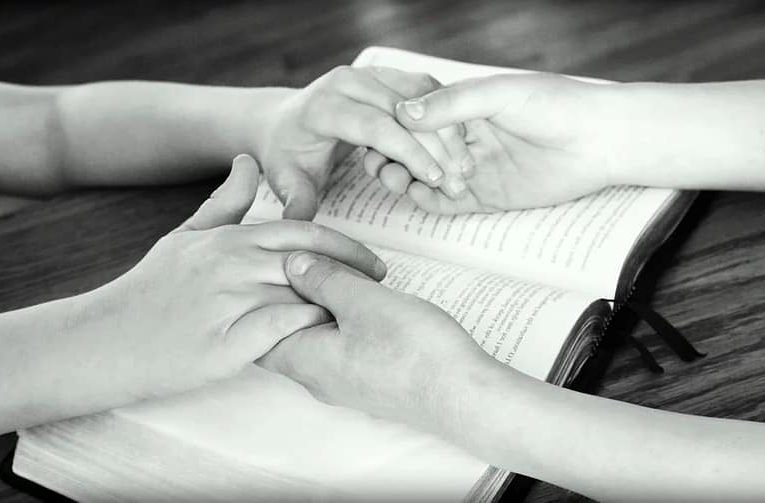 Gathering in the name of God and praying together calls upon the Holy Spirit. As it is written in Matthew, even if there are just two or three people together for faith's sake, God is there with them. And praying in the presence of God makes it a lot more powerful.
Bible Verses About The Power of Prayer
Prayers are more than just a mere requirement to comply with. We must know how powerful it is. Our limitations as humans can be overcome when we ask God to strengthen us. Calling to our Father in Heaven is the most effective way to deal with any circumstances in our life, may it be good or bad.
Matthew 26:41 "Watch and pray so that you will not fall into temptation. The spirit is willing, but the flesh is weak."
Matthew 7:11 If you, then, though you are evil, know how to give good gifts to your children, how much more will your Father in heaven give good gifts to those who ask him!
Philippians 4:6 Do not be anxious about anything, but in every situation, by prayer and petition, with thanksgiving, present your requests to God.
James 4:2 You desire but do not have, so you kill. You covet but you cannot get what you want, so you quarrel and fight. You do not have because you do not ask God.
1 John 5:15 And if we know that he hears us—whatever we ask—we know that we have what we asked of him.
Ezra 8:23 So we fasted and petitioned our God about this, and he answered our prayer.
James 5:14-15 Is anyone among you sick? Let them call the elders of the church to pray over them and anoint them with oil in the name of the Lord. And the prayer offered in faith will make the sick person well; the Lord will raise them up. If they have sinned, they will be forgiven.
Jeremiah 33:3 Call to me and I will answer you, and will tell you great and hidden things that you have not known.
Why Prayer is Important?
James 5:13 Is anyone among you in trouble? Let them pray. Is anyone happy? Let them sing songs of praise.
Prayer is important because it helps us connect with God and establish our relationship with Him. It is our refuge when everything gets too overwhelming and difficult to handle. In times of trouble, uttering a prayer instantly gives us a sense of comfort that nothing in this world can give. Praying is what connects God to His children from time immemorial.
When we are happy, we should thank God through prayer. And if we are in pain, we should ask God to help us through prayer too. Prayers weaken the power of the devil to distract and destroy us. At the same time, it empowers our soul and gives our hearts joy and relief.
Why are prayers not answered?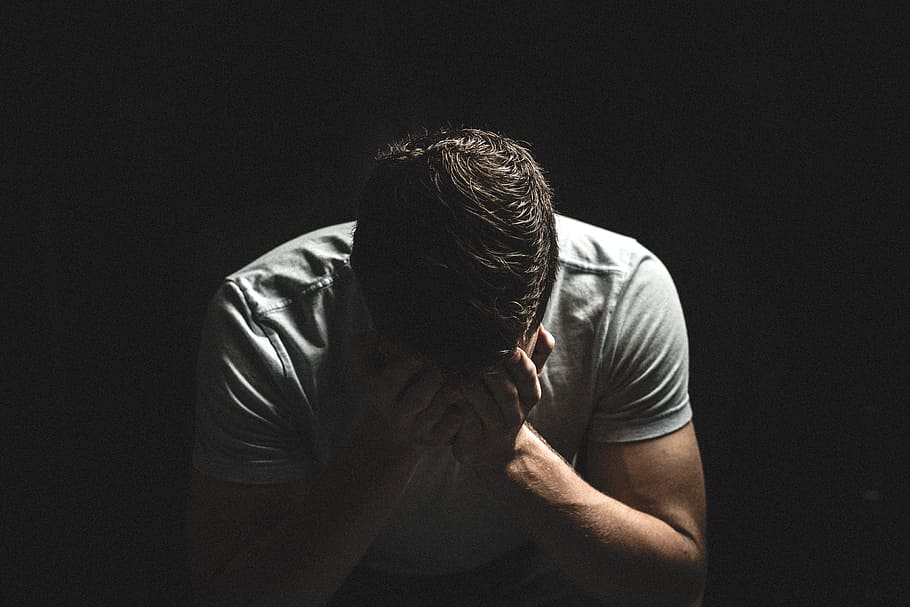 James 4:3 When you ask, you do not receive, because you ask with wrong motives, that you may spend what you get on your pleasures.
Although prayers are not all guaranteed to be granted, there are certain reasons why it seems unheard. All good things are from God. Therefore, asking for something bad to happen to others is a taboo in a prayer. It is normal to feel angry when we feel wronged by someone. But asking for their misfortune, or for them to feel the same way as what they did to you, should not be something to pray for. Instead, we should focus on asking God to endure the pain and learn something from it. Let God do the revenge according to His will.
Wrong motives will make our prayers unanswered. Eathly desires such as luxurious living can not be given to us just because we ask for it. Of course, we all want to live comfortably. But for what reason do you want to be financially free? Is it so help your needy neighbors? Or maybe to give your parents the life they deserve for all the sacrifices they made for your family?. The reason should always be not more than just because we want it because God is not a genie.
We should remember that praying is appealing to God's grace and goodness and we should also do the same. Our prayers should be the reflection of our faith. It should be something more than just a selfish or a vain desire. Rather, we should try our hardest to achieve those that we want. Ask God to help us if it is His will. If not, learn to be patient and anticipate what God has planned for our lives.
When and Where Should We Pray?
1 Timothy 5: 5-6"The widow who is really in need and left all alone puts her hope in God and continues night and day to pray and to ask God for help. But the widow who lives for pleasure is dead even while she lives."
Praying makes a big difference. As Christians, we struggle in life as much as non-believers do. We worry about our needs, get struck by a series of problems, and more. Humans have a fair share of everything on this planet though in different ways. However, not everyone makes it through. Hence, the rising suicide and insanity rates. When adversity gets too overwhelming, our limited capacity as humans can sometimes be unable to handle it well. But as we said, prayers make a big difference.
Mark 1:35 And rising very early in the morning, while it was still dark, he departed and went out to a desolate place, and there he prayed.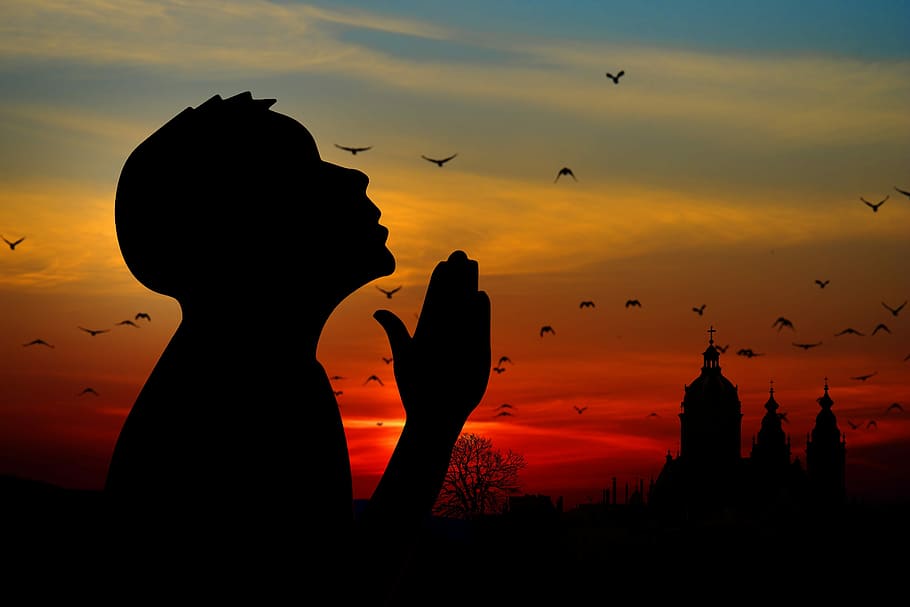 Praying early in the morning, right after we wake up, is the best way to start our day. Asking God to guide us throughout the day and thanking Him for the gift of life He continuously gives should be our first thought. The verse above stated that Jesus went to a place where He can be alone and prayed early in the morning. Praying alone helps you focus solely on praying. It helps you connect with your emotions more; making the prayer more heartfelt.
Bible Verses About Prayer During Hard Times
Adversities test our strength, endurance, patience, and faith. When the pain is too hard to bear or the situation is too much to handle, run to Him. Let it all go by seeking refuge in the arms of God. Through prayers, we can regain our strength to face another day and be back on our tracks. The Bible verses about praying will tell us how praying during hard times helps.
Matthew 26:42 "He went away a second time and prayed, 'My Father, if it is not possible for this cup to be taken away unless I drink it, may your will be done.'"
John 17:15 My prayer is not that you take them out of the world but that you protect them from the evil one.
Matthew 5:44 But I tell you, love your enemies and pray for those who persecute you,
Psalm 17:6 I call on you, my God, for you will answer me; turn your ear to me and hear my prayer.
Psalm 4:1 Answer me when I call to you, my righteous God. Give me relief from my distress; have mercy on me and hear my prayer.
Hebrews 4:16 Let us then approach God's throne of grace with confidence, so that we may receive mercy and find grace to help us in our time of need.
Ezra 8:23 So we fasted and entreated our God for this, and He answered our prayer.
Luke 6:27-28 But to you who are listening I say: Love your enemies, do good to those who hate you, bless those who curse you, pray for those who mistreat you.
James 5:13 Is anyone among you suffering? Let him pray. Is anyone cheerful? Let him sing praise.
1 Peter 5:7 Casting all your anxieties on him, because he cares for you.
How should we pray to God?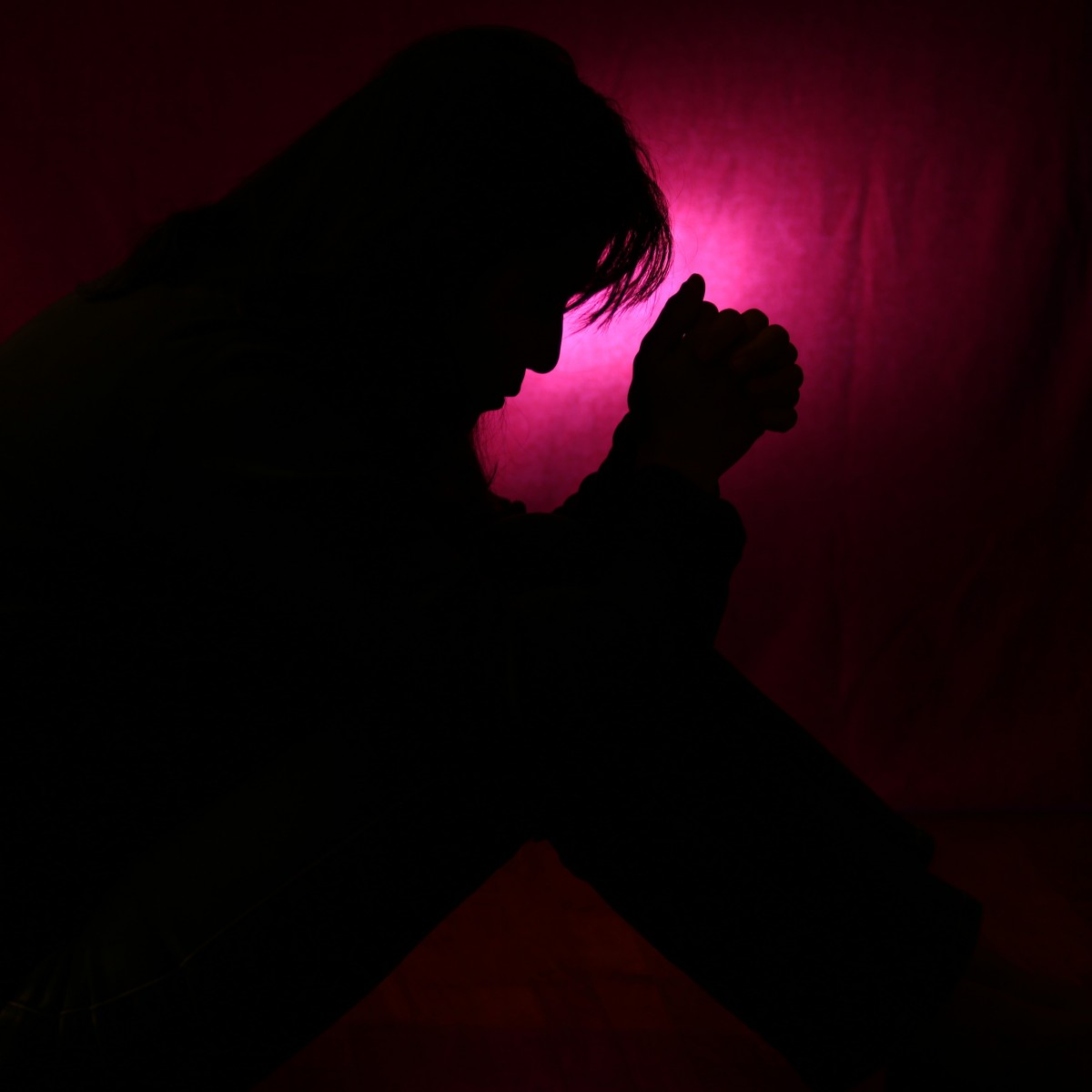 Luke 11:1 Now Jesus was praying in a certain place, and when he finished, one of his disciples said to him, "Lord, teach us to pray, as John taught his disciples."
Understanding how prayers work and knowing how to properly do it pleases God. It shows that we are devoted to following His instructions especially on things that concern our faith. We can see from the verse above that even the disciples were once unaware of how should they pray that they asked Jesus to teach them. The words that we utter when praying should be from the goodness of our hearts. We should first release all our bad emotions such as anger and vengeance.
Mark 11:25 And when you stand praying, if you hold anything against anyone, forgive them, so that your Father in heaven may forgive you your sins.
Forgiving someone who is not even sorry may not be easy. But when praying, just as what the verse above said, it is necessary to forgive someone who wronged us. Because as sinners ourselves, God forgave us. So in return, we should also be forgiving to others and even pray for their well-being. That way, God will be pleased and our prayers will be more effective. Remember; a good heart makes prayer effective.
The proper way of praying
Luke 6:12 One of those days Jesus went out to a mountainside to pray and spent the night praying to God.
Though there is no perfect or proper way to pray, Jesus did teach us how to pray and the best way to start praying. The first example that Jesus showed us about prayer is isolating Himself. When we pray alone and isolate ourselves, we are restricted less and can concentrate more on our relationship with God. Even if Satan tries to distract us while in prayer alone, we can have faith that God hears us and will not allow Satan to harm us and our thoughts. Praying alone in a desolate place sets us apart from the hypocrites mentioned in the Bible who purposely prayed in a loud voice for people to hear. Praying loudly and in front of many people might make us gain praise from the crowd but we'll lose Our Father's favor.
Luke 11:2-4 He said to them, "When you pray, say: " 'Father, hallowed be your name, your kingdom come. Give us each day our daily bread. Forgive us our sins, for we also forgive everyone who sins against us. And lead us not into temptation.' "
The verse above stated how Jesus gave the instruction on how to pray. What Jesus taught is the pattern that we should follow if we were to pray. A prayer should start by calling our Father in heaven and acknowledging His power by giving the praise He deserves. By praising God and connecting with Him, we gain the right frame of mind to tell him our needs. Many times our prayers are like our shopping list which shouldn't be so. Our prayers should focus on three aspects of prayer which is, its content, persistence, and God's faithfulness. The rest of the prayer should be what our hearts want to say. Additionally, we should not forget to ask for forgiveness of our sins and asking it in the name of His Son, Jesus.
Bible Verses About How to Pray
The manner on how we should pray is detailed in these Bible verses about prayer below. This will guide us into the proper way of praying so that we may please God in everything that we do.
Matthew 6:6 But when you pray, go into your room, close the door and pray to your Father, who is unseen. Then your Father, who sees what is done in secret, will reward you.
Ephesians 6:18 And pray in the Spirit on all occasions with all kinds of prayers and requests. With this in mind, be alert and always keep on praying for all the Lord's people.
Mark 11:24 Therefore I tell you, whatever you ask for in prayer, believe that you have received it, and it will be yours.
Matthew 6:7 And when you pray, do not keep on babbling like pagans, for they think they will be heard because of their many words.
Romans 12:12 Be joyful in hope, patient in affliction, faithful in prayer.
1 Timothy 2:8 Therefore I want the men everywhere to pray, lifting up holy hands without anger or disputing.
Colossians 4:2 Devote yourselves to prayer, being watchful and thankful.
1 Thessalonians 5:17 pray without ceasing,
Matthew 6:9-13 Pray then like this: "Our Father in heaven, hallowed be your name. Your kingdom come, your will be done, on earth as it is in heaven. Give us this day our daily bread, and forgive us our debts, as we also have forgiven our debtors. And lead us not into temptation, but deliver us from evil.
Matthew 6:12 And forgive us our debts, as we also have forgiven our debtors.