Life is ambiguous, isn't it? At first, it scares and intimidates you. Then, it tests you and upsets you. But, if you look at it more, think back on the days and nights God has given you. No matter how new it was to you, anyone can truly say that their lives are indeed special and unique. Life has multiple aspects; we have our spiritual life, career life, relationships, friendships, our biological growth, our evolving societies and so much more. Today, let us dig deeper into our beautiful lives as supported by these vivid literary quotes. Hopefully, we can learn to live in God's perspective with these 50 great quotes about life:
Great Quotes About Life: Living With God
In these great quotes about life circling on the topic of living with God's presence, we uncover the ever-satisfying feeling of knowing that God is there all the time. To begin with, life without God can never have complete meaning and purpose. Sure, we have problems and there's no way we can avoid it. But, with God, we do not see problems as problems. Instead, we see problems are progress. Here are some of the great quotes about life in the context of being with God:
Life Lesson #1: You Need God
"Always, everywhere God is present, and always He seeks to discover Himself to each one." – A.W. Tozer
"Spending time with God through prayer and His Word is a prerequisite for having a great life and fulfilling your purpose." -Joyce Meyer
"The greater your knowledge of the goodness and grace of God on your life, the more likely you are to praise Him in the storm." – Matt Chandler
In Psalm 46:1-3, we see a fact that has a sure answer; we need God. This is the reason why we are starting off with how much we need God. We should understand and acknowledge that without God, life is an empty routine filled with uncertainty and suffering.
But, once we learn how to accept God wholeheartedly, life will make sense and of course, life will be beautiful. The best investment anyone can ever make in their lives is not money, but faith. To start living life, we should start by accepting God.
Life Lesson #2: Connect with God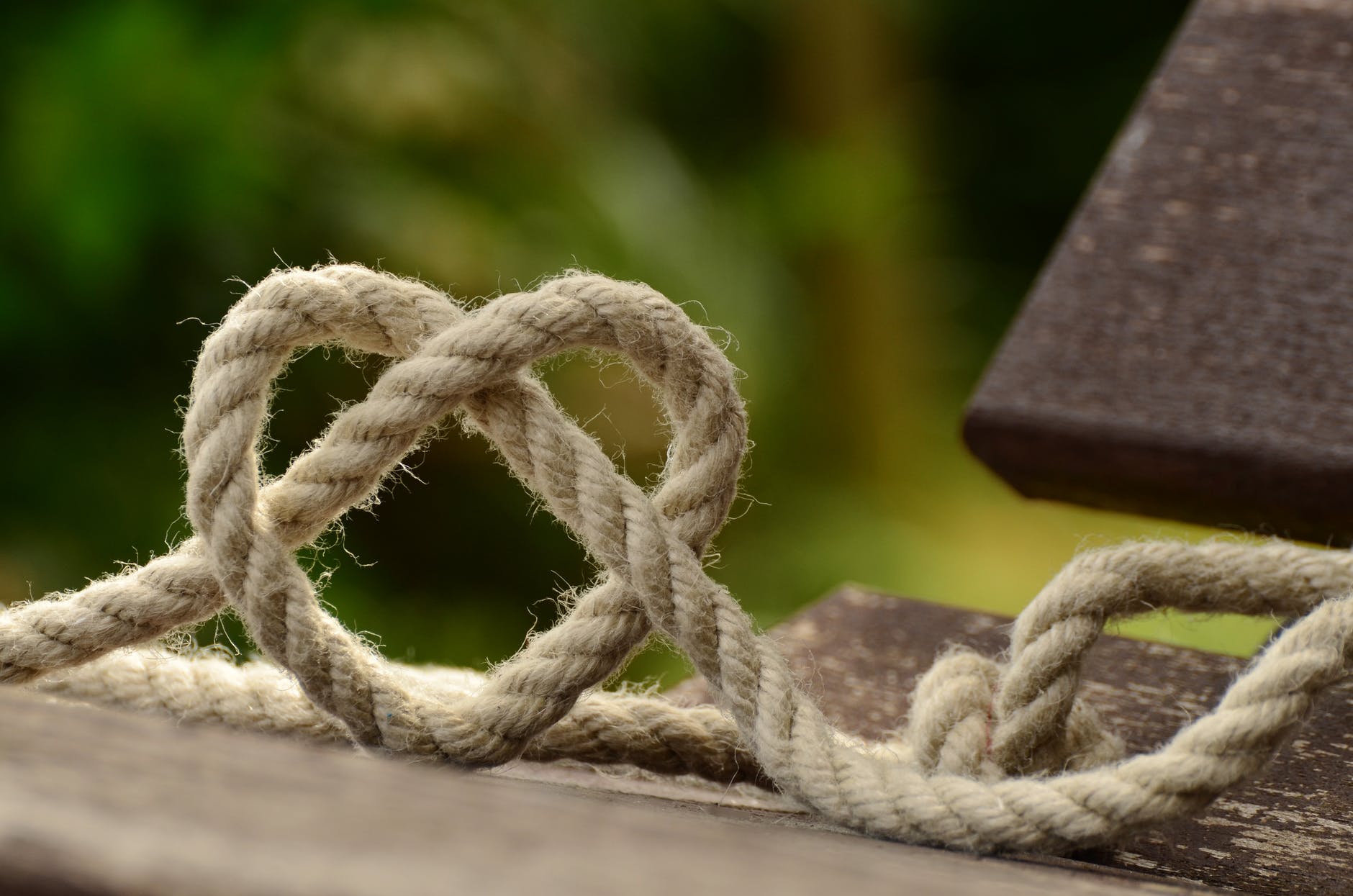 "God is most glorified in us when we are most satisfied in Him."– John Piper
"Let us never forget to pray. God lives. He is near. God is real. He is not only aware of us but cares for us. The Lord is our Father. He is accessible to all who will seek Him." – Gordon B. Hinckley
"Faith is about trusting God when you have unanswered questions." – Joel Osteen
"God cannot give us a happiness and peace apart from Himself, because it is not there. There is no such thing" -C. S. Lewis
"God's word is not just to be heard and repeated; it is to be breathed, lived, and emulated with each action." – Steve Maraboli
With these great quotes about life, there is an emphasis on the importance of connecting to God. Let's think about this; whenever we initiate on having friends, we attempt on building a relationship. As days pass by, we earn a line of "connection" we call friendship. God in our lives is just like this; if we want to live with His Grace and His Blessings, we have to initiate and connect with Him.
But, the good news is, God is waiting for us to be connected with Him. Life without God is like playing an online game without an internet connection; it's dysfunctional. What good is an online game without the connection and what good is a person's life without God?
Life Lesson #3: Appreciate God's Blessings
"God's dream is that you and I and all of us will realize that we are family, that we are made for togetherness, for goodness, and for compassion." – Desmond Tutu
"Thank you, God, for this good life and forgive us if we do not love it enough." – Garrison Keillor
"Your talent is God's gift to you. What you do with it is your gift back to God." – Leo Buscaglia
"When you focus on being a blessing, God makes sure that you are always blessed in abundance." – Joel Osteen
According to an entry from Huffpost, Marcia Kester Doyle worries that today's generation is leaning towards being "ungrateful" to the privileges they have. See, the problem with not seeing the blessings of the Lord branches out to a feeling of being never satisfied and happy.
So, take the time and breathe; the flowers around us are made for our eyes to be pleased, the warmth of the Sun is for us to be reminded that today's another day, and the skies remind us of the God who is with us 24/7. There are countless blessings God gives us every day. If we choose not to see it, we blind ourselves from the happiness of life God wants us to enjoy.
Great Quotes About Life: Promised Purpose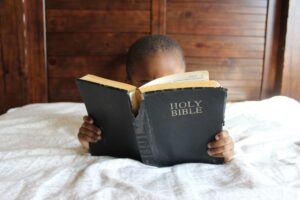 In 2008, there was a research conducted about how the majority of the youth have not found what they refer to as their "purpose". Additionally, the research expressed how young people were looking for something they cannot point out. Luckily for some people, they already know what they are for at a young age. While others are constantly struggling on finding what they are made for. Challenging as it may sound, the beautiful journey of seeking the majestic plan of our Lord is one of the greatest recipes of life's ambiguous beauty. These great Bible verses about life can guide us in understand and appreciate this journey.
Lesson #4: Trusting God
"There is no one who is insignificant in the purpose of God."– Alistair Begg
"God will never give you anything you can't handle, so don't stress." – Kelly Clarkson
"Every man's life is a fairy tale written by God's fingers." – Hans Christian Andersen
"Never be afraid to trust an unknown future to a known God." – Corrie Ten Boom
"God made you a masterpiece – be blessed, secure, disciplined, and equipped." – Joel Osteen
Here's a common denominator among these quotes and it's about the art of trusting God. Here's a simple yet fail-proof recipe about life; to trust God is to live with God. Isaiah 41:10 reminds us of how God is constantly present in our lives. Therefore, there's nothing to be afraid of. The problem seems to appear when we choose to trust God depending on the seasons of our lives. Let's learn not to be selective of our faith; let us trust God in joy and let us trust God even more in distress.
So, keep your chin up because God tells us very exciting news found in Jeremiah 29:11 where he says that He has plans for you. If we understand this, even if our life does not go in accordance with how we plan it, we know that God is not done with us yet. And as soon as we accept His promise in our good and bad days, life itself is a blessing for us to flourish and not a moment for us to suffer.
Lesson #5: You Are A Blessing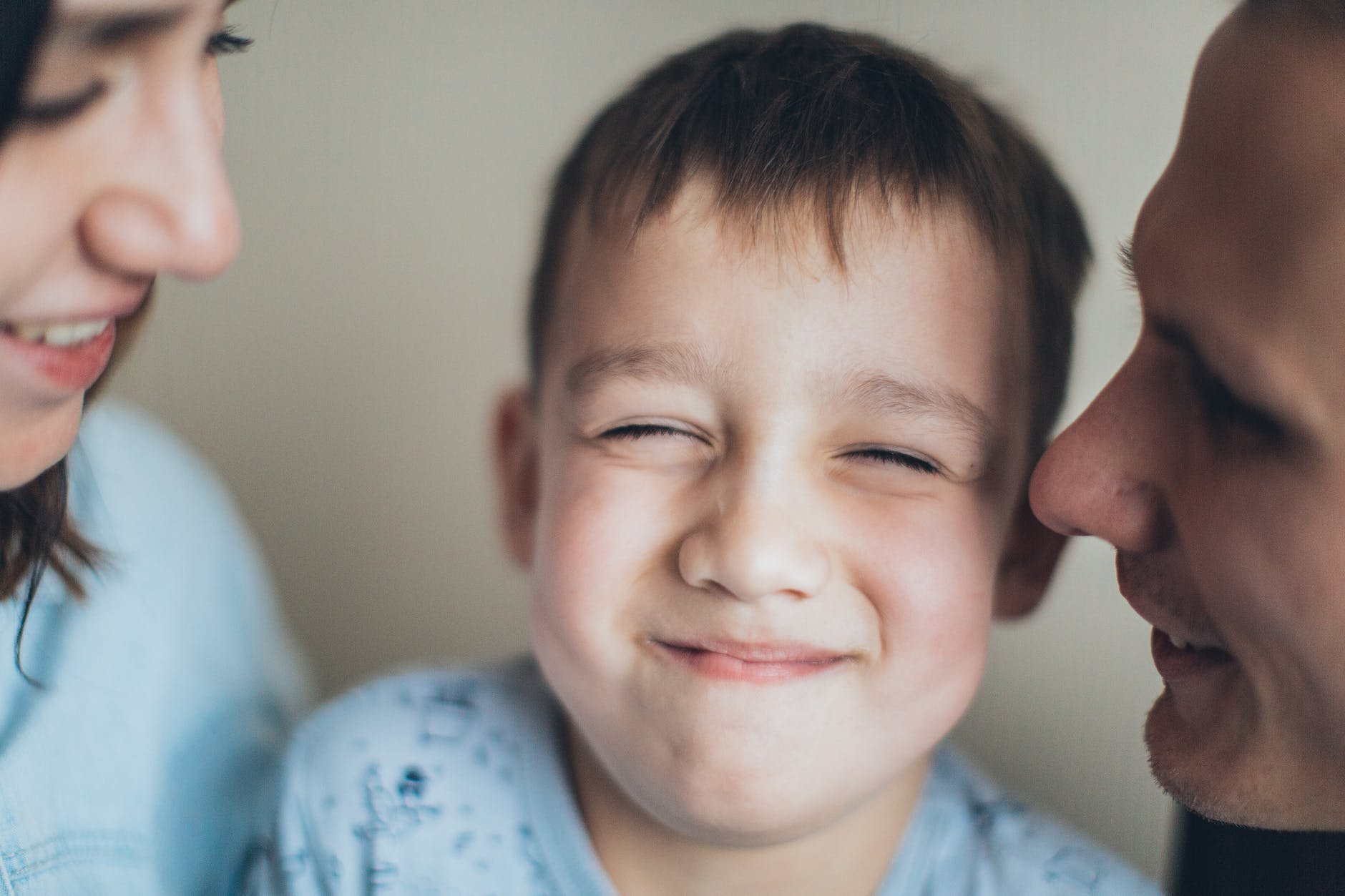 "However difficult life may seem, there is always something you can do and succeed at." —Stephen Hawking
1 Peter 4:10 tells us of how each has a gift from God. Today, it's easy to feel inferior to another person's talents or success. But, worry not. This example of one of the many great quotes about life reminds us to open our eyes and eliminate the lies we tell ourselves all the time. Our life will be caged in false insecurities if we fail to understand that we are destined and favored by God to receive His gifts. Let's ask ourselves this question; Why should we hate or feel less about ourselves when the God of the Universe loves us so much that He died for us?
"God will meet you where you are in order to take you where He wants you to go." – Tony Evans
"God never gives someone a gift they are not capable of receiving" – Pope Francis
"Talent is God-given. Be humble. Fame is man-given. Be grateful. Conceit is self-given. Be careful." – John Wooden
The talent, intellect, personality, and abilities we possess right now are not accidental. In fact, the Lord has crafted us with so much love and uniqueness that even if there are billions of us, everyone is equally unique and blessed. The inferiorities we might be feeling right now are the instruments God utilizes for us to see the potential He placed into our lives the moment we were born. Another lesson of life is to be happy with our abilities because in the first place, it was there for a reason and that's for us to uncover.
Lesson #6: Life Goes On
"I believe that whatever comes at a particular time is a blessing from God." – A. R. Rahman
"Through hard work, perseverance, and faith in God, you can live your dreams." – Ben Carson
"Anyone can count the seeds in an apple, but only God can count the number of apples in a seed." – Robert H. Schuller
"Coincidence is God's way of remaining anonymous." – Albert Einstein
"I believe if you keep your faith, you keep your trust, you keep the right attitude, if you're grateful, you'll see God open up new doors." – Joel Osteen
If we read the Bible frequently, we'll be able to see verses that capture life's authentic beauty. But sometimes, our mere eyes cannot capture the beauty in failures or losses. In these great verses about life, we acknowledge how life flows directly in God's hands. He works in ways we cannot comprehend; He sometimes breaks us to build us, end a moment in our lives to start something new; but, we must know that life goes on. Time is a beautiful concept so, never waste it on a temporary inconvenience. That way, we can see our lives in HD.
Great Quotes About Life: The Beauty Of Pain
"The World is a dark place, but there are areas of light and grace when we look for them" – Samara Anne Cahill
The words "beauty" and "pain" doesn't really seem to go together. But in our lives, these two contradicting words can root to a great experience we know as life. Of course, no one wants to feel pain. It's hard to fail an important test or to lose something you treasure. Still, the life we carry today is not occurring randomly and everything has meaning. So, our pain too has a purpose. Here are the lessons we can learn to shift our idea of life's unexpected turns:
Lesson #7: Pain Is A Gift
"God does not give us everything we want, but He does fulfill His promises, leading us along the best and straightest paths to Himself." – Dietrich Bonhoeffer
"If you suffer, thank God! It is a sure sign that you are alive." – Elbert Hubbard
Being human means you will make mistakes. And you will make mistakes because failure is God's way of moving you in another direction." – Oprah Winfrey
Sometimes, it's hard to accept the pain we are experiencing. But just like a diamond, we need the pressure to develop. Also like a growing butterfly, our darkness is the cocoons that transform us in ways we can never imagine. Pain is never something we should look forward to but, it's also not something we can live without.
Wherever we may be, let us not forget the times when we were faced with a problem we never thought we'd solve or a sorrowful event we never expected we'd conquer. Yet, we're still here at this very moment. The bad news is we can never escape our pain and hurt, but the good news is, God knows, God watches, and He will take that away from us if we let Him.
Lesson #8: The Flavor Of Life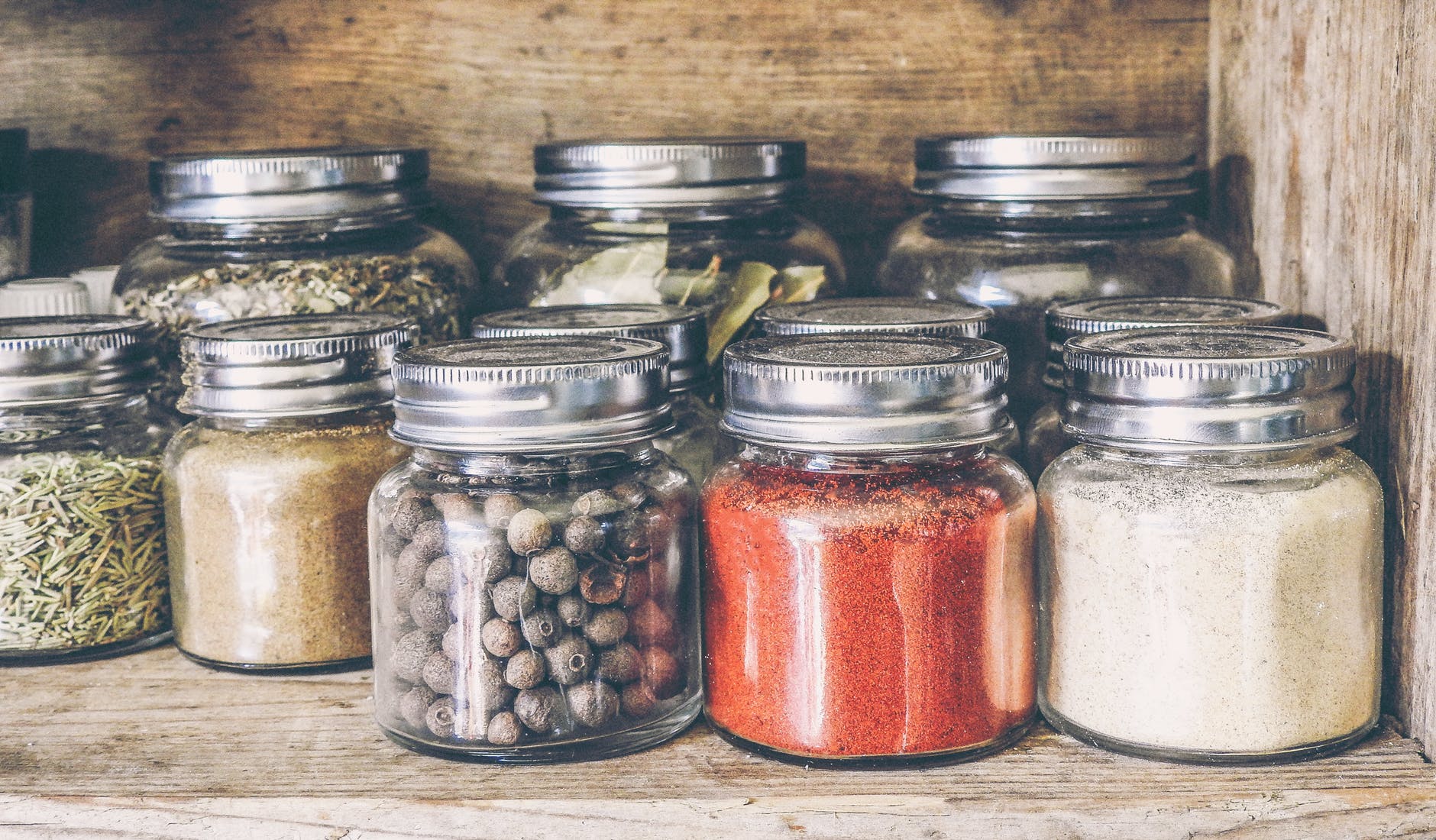 "None of us knows what might happen even the next minute, yet still, we go forward. Because we trust. Because we have faith." – Paulo Coelho
"If life were predictable it would cease to be life, and be without flavor." – Eleanor Roosevelt
"God's word is tailor-made for gray-slush days. It sends a beam of light through the fog. It signals safety when we fear we'll never make it through." – Charles R. Swindoll
"Every day is a gift from God. There's no guarantee of tomorrow, so that tells me to see the good in this day to make the most of it." – Joel Osteen
The list of great quotes about life revolves around the warmth of blessings and gratitude. Unexpectedly, pain is what adds more beauty in our lives. Although some might be hesitant, we should think about it more. Without pain, can there ever be a feeling of fulfillment? If every moment was painless and perfect, we wouldn't share those challenging yet precious moments with our families and friends.
The Lord is beyond genius; He planted the right amounts of pain for the right time for us to live the right life. Life can be overwhelming but, if we look back, it's what makes it exciting!
Lesson #9: The Purpose Of Pain
"Pray as though everything depended on God. Work as though everything depended on you." – Augustine of Hippo
"God already knows what we're made of, but perhaps He wants us to learn what we're made of. I think we would all agree that we learn more from our tough times than from our easy times." – John Bytheway
"God always strives together with those who strive." – Aeschylus
Psalm 34:18 is the ultimate reminder for us during our dark moments. This verse emphasizes that the Lord is to the brokenhearted. As what these great quotes about life unravel, the Lord's ultimate design for life has an exact purpose for everything that takes place.
Like stars at night, the Lord shines even more in our lives when we seek His Presence even in the darkness. This brings joy and honor to God. Just like offering our faith during good moments, we can show our adoration and life God higher through our problems. And remember; if your problem is big, God is an infinity's amount bigger!
Great Quotes About Life: The Warmth Of Love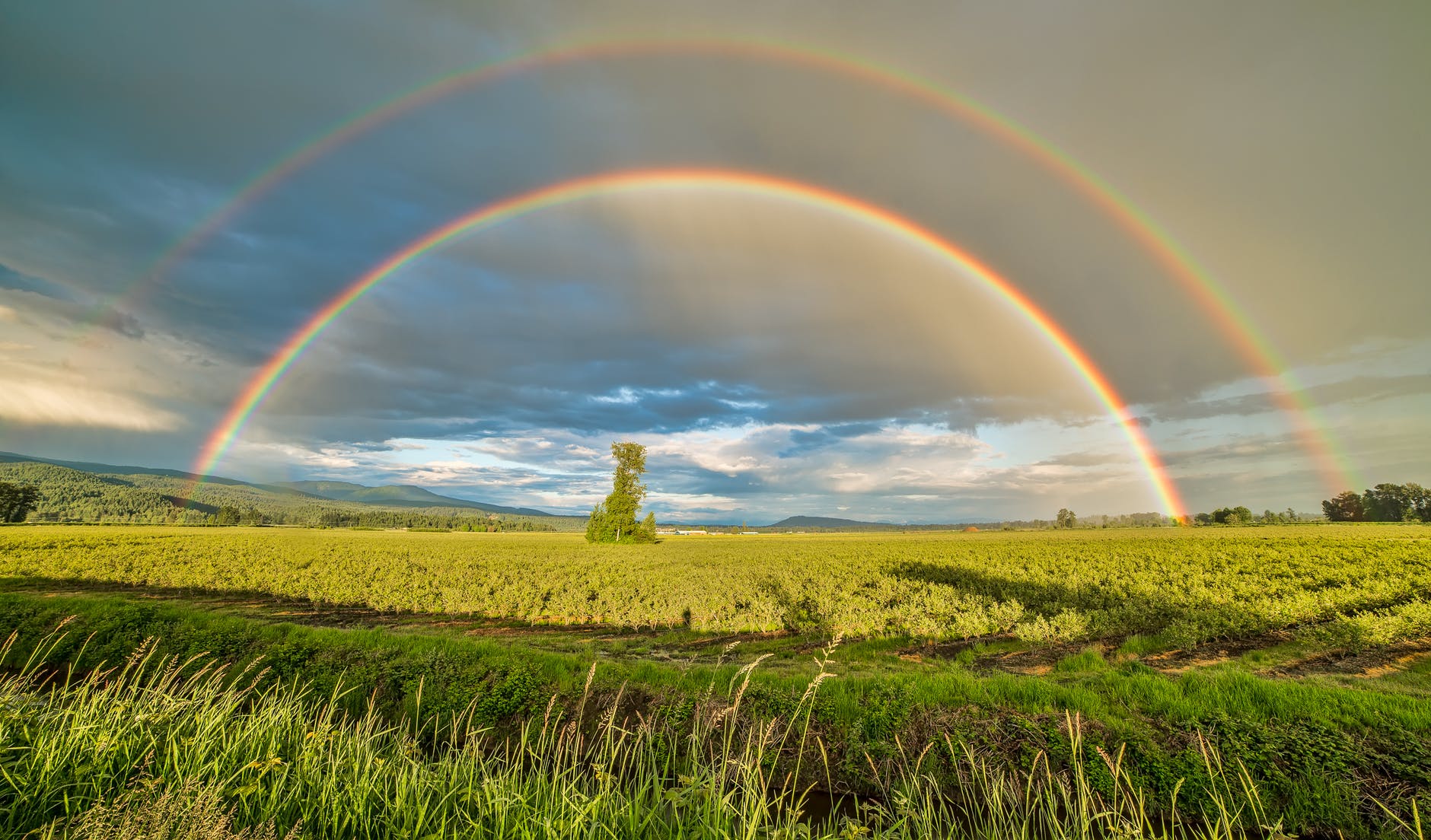 Love is what makes life worth living. In fact, we are alive because of God's love. To think about it, we do everything in our lives because of love. For instance, we work hard for a stable and comfortable life because we love our families. We cook for our loved ones, we help the people around us, we strive to become stronger each day because we love God and His people. With that being said, here are some great quotes about life revolving around love.
Lesson #10: Life And Love
"There is nothing you could ever do that would change the way God feels about you" – John Burke
"God loves each of us as if there were only one of us." – Augustine of Hippo
Here's a piece of knowledge that serves as an answer to everything; God loved you yesterday, God loves you today and He will continuously love you. John 3:16 has proven this and within all the pages of the Bible, God has been constantly reaching out in our lives. Before anyone could ever love us, He already did. That alone is more than enough for us to love life.
Many people forget – or don't even know – that our God is also the magnificent Creator of marriage. – June Hunt
Marriage is one of the greatest commitments revolving around the blessings of love. If we are lucky enough to experience a pact between a man and a woman before the Lord, we must cherish it. Imagine being destined to be someone's wife or husband, being someone's shelter in an earthly lifetime, and being someone's blessing sent directly from the Lord. Truly, marriage is a grand blessing.
Lesson #11: Beauty Behind Blessings
"Love God and He will enable you to love others even when they disappoint you." – Francine Rivers
"The more you praise and celebrate your life, the more there is in life to celebrate." – Oprah Winfrey
Do not be thinking of how little you have to bring God, but of how much He wants to give you. – Andrew Murray
In our lives, we have to learn that everything is a blessing. It's more than being optimistic, it's more on enhancing our vision as to the love God has given us in all the crossroads we take in our lives. There are so many things to celebrate and live for. As followers of God, when we start seeing how matters move in His pace, our lives will unfold its majesty before us. So, be happy and live well – God loves seeing us happy!
Lesson #12: A Life For God
"Be the light to the world that God created you to be. Show the world Jesus' love in every action you take, and every word you speak." – Nicole L Rivera
"God's messengers come in all sizes, all colors, and all ages – male and female. We're all called to the ministry of reconciliation." – Nan Jones
"God has given us two hands, one to receive with and the other to give with." – Billy Graham
"You should be courageous, not because of who you are and what you've done, but because of who God is and what He has done!" – Wayne A. Mack
Our life is a blessing and a mission. Colossians 3:23-24 tells us that we are serving God. Yes, we are given the freedom to live life fully. But, a life without God is not a life well-spent. Therefore, let's learn not to close and harden our hearts as we serve God. The feeling of existing as a person who God uses as His instrument is a life worth more than existing for money, fame, and luxury. Why? Unlike the mentioned materialistic things, God's grace never runs out.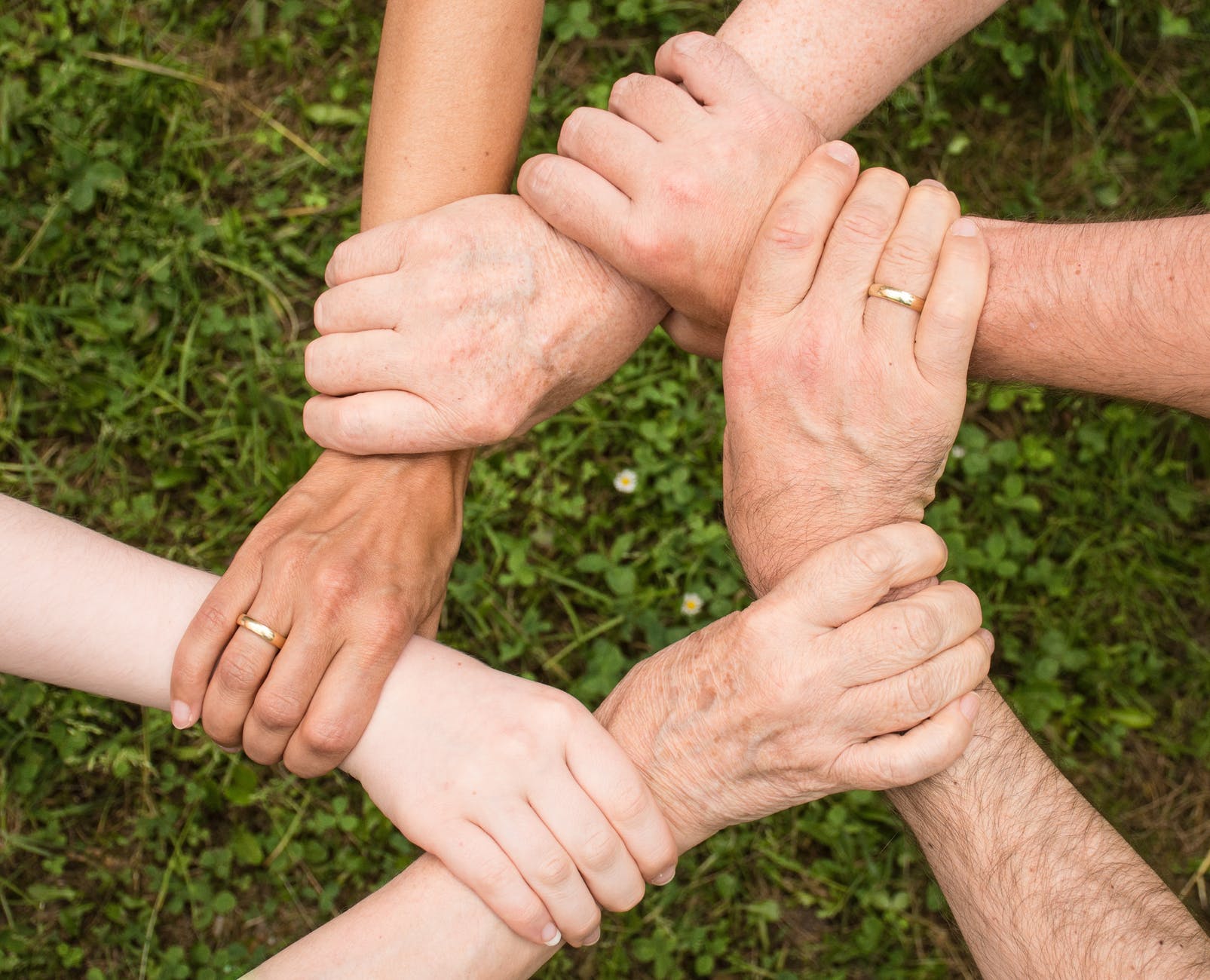 Lesson #13: All Things Beautiful
"Throughout life people will make you mad, disrespect you, and treat you bad. Let God deal with the things they do, cause hate in your heart will consume you too." – Will Smith
"God sleeps in the minerals, awakens in plants, walks in animals, and thinks in man." – Arthur Young
"Never lose an opportunity of seeing anything beautiful, for beauty is God's handwriting." – Ralph Waldo Emerson
"God has given you one face, and you make yourself another." – William Shakespeare
Sure, there are some areas in our lives where we wish never happened. Sometimes, we can ever lose our way to God whenever we get overwhelmed by our burdens. Statements like "my life's terrible" or "nothing is going right" are the echoes our human minds think about. But, if we seek what's inside our hearts, we see the faces of our family and friends that love and support us, we hear our mother's soft voice as we cry while she prepares our favorite meals, we think back at the laughter and giggles we get from the littlest things that make life beautiful and above all, we see the Loving God that looks after us without ever closing His Eyes.
No amount of words can ever generalize the venture of our lives because of how God has written our days beautifully different and unique. These great quotes about life just prove how there are so many things to celebrate for in this gift the Lord has blessed us. So, let us live our lives fully and faithfully. We are beyond favored in this life we have. Remember, everybody dies but not everybody lives.