No matter how old or young a person is, encouragement is a necessary factor that promotes their wellness and productivity as a person. Additionally, it has been confirmed that encouraging people including ourselves holds numerous benefits. For instance, if a teacher constantly utters words of warm encouragement to his or her students, chances are, these students will feel more motivated to learn and improve despite their doubts about themselves. Additionally, encouragement is powerful; it is a key a parent can use to build his or her children's self-esteem as they grow up. Actually, this has been highlighted many times in different Bible verses about encouragement!
Encouragement is both vital and viral. Vital in a sense that everyone needs their dose of encouragement to continue their work and personal ventures without being too gloomy and negative. No matter how strong a person appears to be, without encouragement, our spirits can easily be shaken amidst problems. On the other hand, it is "viral" in a way that encouragement can be passed from a person to another. It is like a trend that people can recreate, revise, and pass forward! Truth is, a person can never go wrong with receiving or passing encouragement – and here's what the Bible tells us.
Bible Verses About Encouragement: External Strength
Encouragement is transferrable and convertible. If a person feels encouragement, he or she can share this anytime. It is convertible in a sense that encouragement can blossom into many things such as hope, success, persistence, and even willpower! As God's beloved creations, we have the responsibility to use our voices for encouraging others as well.
Passing Encouragement
The quotation "no man is an island" is true and unavoidable. Considering the towering problems someone gets to experience in their lifetime, encouragement goes a long way. Here are the Bible verses about encouragement that teaches us to encourage others as much as we'd like to encourage ourselves.
Encouragement Keeps No Bitterness
1 Thessalonians 5:11 –"Therefore encourage one another and build one another up, just as you are doing."
Ephesians 4:29 -"Let no corrupting talk come out of your mouths, but only such as is good for building up, as fits the occasion, that it may give grace to those who hear."
Hebrews 10:24-25 –"And let us consider how to stir up one another to love and good works, not neglecting to meet together, as is the habit of some, but encouraging one another, and all the more as you see the Day drawing near."
Proverbs 12:25 -"Anxiety in a man's heart weighs him down, but a good word makes him glad."
These Bible verses about encouragement teach us how to love and help those around us. Why should we do this? There are two main reasons. First, it is the right thing to do. Let's learn how to not be bitter, but instead, be happy for the victories other people experience. Second, it helps a person more than we can ever expect. Have you ever experienced talking to someone at the perfect time when you're down and it's as if that person understands your problem so accurately?
God sends down His blessings of encouragement through people. So, if you ever come across someone who you feel needs your words of encouragement. Be happy because it means you are that blessing!
Helping The Weak Makes One Stronger
Acts 20:35 –"In all things, I have shown you that by working hard in this way we must help the weak and remember the words of the Lord Jesus, how he himself said, 'It is more blessed to give than to receive.'"
Philippians 4:8-"Finally, brothers, whatever is true, whatever is honorable, whatever is just, whatever is pure, whatever is lovely, whatever is commendable, if there is any excellence, if there is anything worthy of praise, think about these things."
1 Thessalonians 4:18- "Therefore encourage one another with these words."
Philippians 1:6- "And I am sure of this, that he who began a good work in you will bring it to completion at the day of Jesus Christ."
Let's change how we view and use "strength". The ability to stand tall despite occurring problems is wonderful but, it shouldn't be kept inside for individual use only. Meaning, strength is not something we can use only for ourselves. If we want to share our different types of strength, the simplest and one of the most effective ways to do it is through encouragement. Think of it as money. If a person has money, he can always share this with those in need. But, if there's something encouragement that money doesn't – It never runs out and everyone can have it.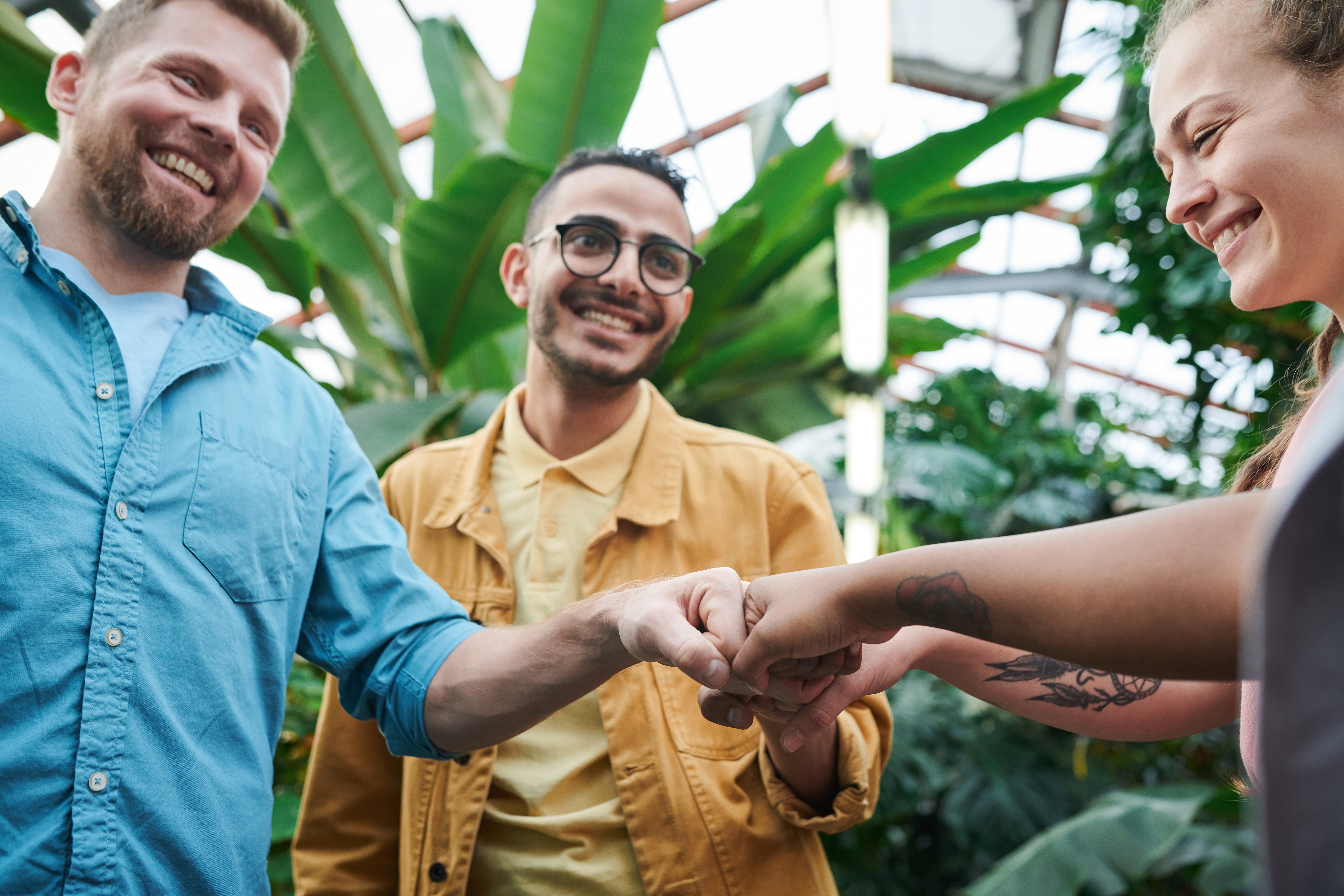 The Unified Power Vs. The Unitary Problem
"Unified power versus unitary problem". Together, let us define what this means. Unitary problems pertain to issues that are universally similar to each other. This can range from academic and work pressure to personal matters. Basically, these are problems we all get to experience. Although it might sound intimidating at first, unitary problems are instantly defeated by unified power. Now, this "unified power" is the encouragement that we wholeheartedly share with other people.
Connection Among Humans
Ecclesiastes 4:9-12- "Two are better than one because they have a good reward for their toil. For if they fall, one will lift up his fellow. But woe to him who is alone when he falls and has not another to lift him up! Again, if two lie together, they keep warm, but how can one keep warm alone? And though a man might prevail against one who is alone, two will withstand him-a a threefold cord is not quickly broken."
Acts 15:32 – "And Judas and Silas, who were themselves prophets, encouraged and strengthened the brothers with many words."
Hebrews 3:13-"But exhort one another every day, as long as it is called "today," that none of you may be hardened by the deceitfulness of sin."
We humans have the power to connect with each other. This is why some songs make us cry despite not knowing the producers or the artists who wrote it. Since we have this connection, we are called to use this to lift each other up. We are all fighting similar conflicts in our lives, no matter who we are. We all get sad and frustrated every now and then. But, if we take advantage of this "connection" we have as humans, our problems are going to feel lighter and our hearts will be warmer!
The Mission Of Encouragement
Colossians 3:16- "Let the word of Christ dwell in you richly, teaching and admonishing one another in all wisdom, singing psalms and hymns and spiritual songs, with thankfulness in your hearts to God."
Acts 15:31- "And when they had read it, they rejoiced because of its encouragement "
Proverbs 12:26- "One who is righteous is a guide to his neighbor, but the way of the wicked leads them astray."
2 Corinthians 1:4- "Who comforts us in all our affliction, so that we may be able to comfort those who are in any affliction, with the comfort with which we ourselves are comforted by God."
Encouraging others is a call to do well too. Hopefully, we eliminate bitterness and envy in our lives that drives us to desire seeing the downfall of others. These Bible verses about encouragement emphasize how good thinking builds good habits like encouraging others. Truly, we cannot find the power to encourage other people if we are dwelling on unrighteous and selfish thoughts. Just like honesty or fear of the Lord, encouragement blossoms from virtuous thinking that cannot exist with the presence of evil.
Bible Verses About Encouragement: Internal Power
Here's the truth about encouragement; if you do not have it, you cannot share it. Encouragement is something special; it can change a person's life, it heals spirits, and it can also drive people closer to God! Think about the ever-enthusiastic and persuasive pastors spreading the word of God. They are known for mastering one thing and that's encouragement. With their words, they can encourage people to pray harder, love deeper, forgive faster, and trust better. But, would they be able to preach what they cannot practice?
Of course not, that would be hard. See, encouragement works similarly. In order to encourage someone else, you have to encourage yourself. But, is it possible to just talk to yourself and suddenly, you will witness a sudden change of pace from your perspective? Once again, no, that would be challenging for most people. However, this is not something to worry about, In fact, this should be celebrated because the Bible verses about encouragement are made specially to address this.
The Greatest Encouragement
In these Bible verses about encouragement, we are being reminded to discover the immense role God is playing in terms of how we think and live our lives. God is more than our Creator and Savior, He is our Strength. And here's the good part, He does not look for who you are and what you accomplished. God sends you His blessings for simply existing and for simply being His child.
The greatest encouragement we can offer to ourselves and to others is the full understanding that God is in command. Sure, you can tell a person to stop feeling down and upset. But, that assurance only lasts for a certain time period. When a person understands the God who encourages and loves His children – encouragement is an absolute. It radiates from the inside without even trying, as long as have God in our system. Here are the Bible verses about encouragement surrounding this topic.
What Follows God
Hebrews 4:12- "For the word of God is living and active, sharper than any two-edged sword, piercing to the division of soul and of spirit, of joints and of marrow, and discerning the thoughts and intentions of the heart."
Joshua 1:9- "Have I not commanded you? Be strong and courageous. Do not be frightened, and do not be dismayed, for the Lord your God is with you wherever you go."
Psalm 121:1-8 – "A Song of Ascents. I lift up my eyes to the hills. From where does my help come? My help comes from the Lord, who made heaven and earth. He will not let your foot be moved; he who keeps you will not slumber. Behold, he who keeps Israel will neither slumber nor sleep. The Lord is your keeper; the Lord is your shade on your right hand."
Psalm 28:7- "The Lord is my strength and my shield; in him my heart trusts, and I am helped; my heart exults, and with my song, I give thanks to him."
Before we can help people, we have to help ourselves. Now, we can do this by following God. What follows God is an opening and unleashing of our potential we never thought we possess. Look at the soldiers, they are able to protect civilians without flinching. This is because they trust their learnings when they were still training. No matter what arises, they know that they are able to find our way through it. This is its essence, we need to trust that God has our backs and that alone is more than enough to encourage us to fight, live, and love boldly.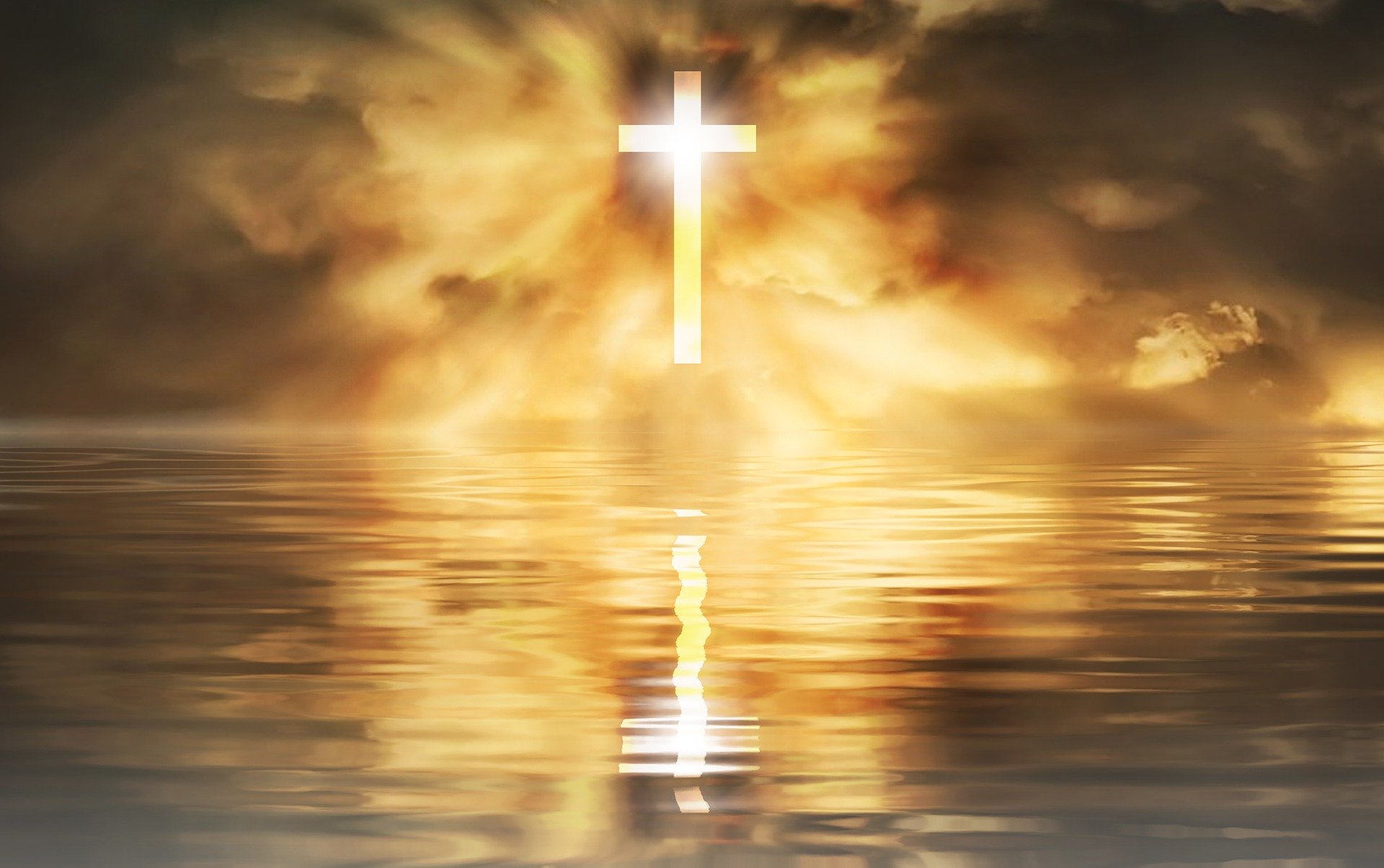 The Best Encourager
Philippians 4:13- "I can do all things through him who strengthens me."
Isaiah 40:31)-"But they who wait for the Lord shall renew their strength; they shall mount up with wings like eagles; shall run and not be weary; they shall walk and not faint."
Philippians 4:6-7- "Do not be anxious about anything, but in everything by prayer and supplication with thanksgiving let your requests be made known to God. And the peace of God, which surpasses all understanding, will guard your hearts and your minds in Christ Jesus."
1 Peter 5:7- "Casting all your anxieties on him, because he cares for you."
Psalm 32:8- "I will instruct you and teach you in the way you should go; I will counsel you with my eye upon you."
Among the many Bible verses about encouragement, we are able to meet the best encourager with is God. Generally speaking, humans have a high tendency of immediately judging what they see (may it be for themselves or for other people). Sometimes, we look at ourselves and see our frustrations and failures we've done in the past. As we grow older, we start to compute the aspects we do not have and question the potential God has lovingly blessed us with.
But, the Lord doesn't think that way. We can all give up on ourselves but, God will never give up on us. Why? It's because He sees us differently. Instead of seeing our flaws, He sees our potential to grow and learn. Instead of seeing our past, He sees our strength. It comes in no doubt that God loves and roots for us in every second of our lives. This is the work of the Best Encourager and our Almighty Father.
The Ultimate and Universal Assurance
Today, everything is fast and advanced. From the innovative touchscreen smartphones to applications that can connect people in a single clip – The world is changing rapidly. In the same way, humans wish to work similarly. People love to upgrade themselves just as much as they love to upgrade their lives.
As a result, they become more anxious and feel more pressure to "upgrade". In today's generation, it feels like there is nothing certain and assurance only comes with stability as defined by financial wealth and other earthly factors. But, the Bible verses about encouragement says the opposite! In fact, the world is actually living on an ultimate and universal assurance from the Hands of the One who made the universe Himself.
See How God Listens In Bible Verses About Encouragement
Isaiah 43:2- "When you pass through the waters, I will be with you; and through the rivers, they shall not overwhelm you; when you walk through fire you shall not be burned, and the flame shall not consume you."
Jeremiah 29:11- "For I know the plans I have for you, declares the Lord, plans for welfare and not for evil, to give you a future and a hope."
Mark 11:24- "Therefore I tell you, whatever you ask in prayer, believe that you have received it, and it will be yours."
Proverbs 30:5- "Every word of God proves true; he is a shield to those who take refuge in him."
2 Timothy 1:7- "God gave us a spirit not of fear but of power and love and self-control."
Psalm 34:4- "I sought the Lord, and he answered me and delivered me from all my fears."
Psalm 37:4- "Delight yourself in the Lord, and he will give you the desires of your heart."
Whenever we encourage a person, even ourselves, we have to constantly remember how God is with us. What we want and need, He sees and delivers. Hopefully, these Bible verses about encouragement shift your perspective on how to live life. The opposite of an encouraged person is one that forgets to remember how the strongest force in the whole universe loves and favors them!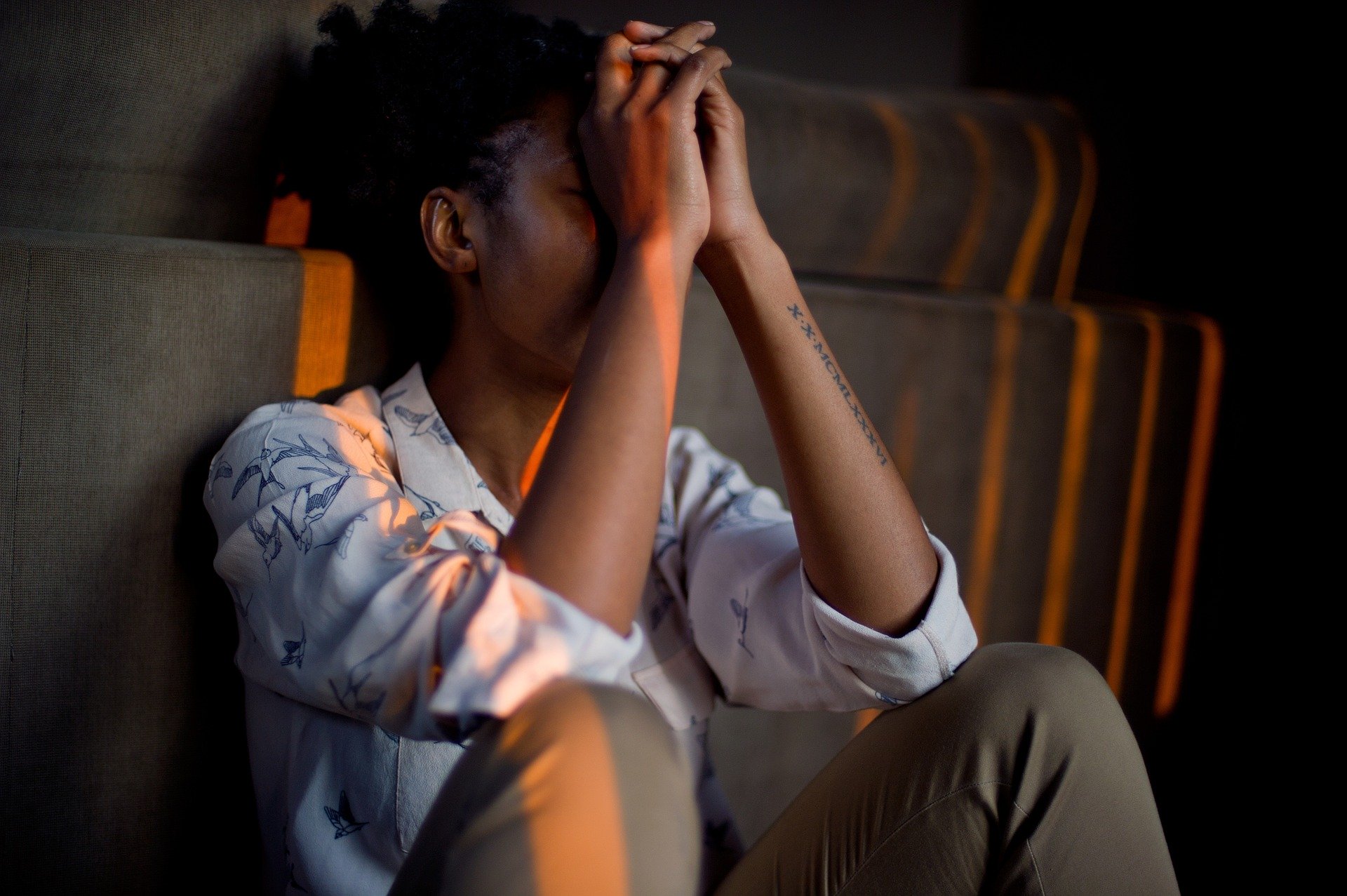 The Pain of A Purpose
(Colossians 4:8- "I have sent him to you for this very purpose, that you may know how we are and that he may encourage your hearts."
"2 Corinthians 4:16-18- So we do not lose heart. Though our outer self is wasting away, our inner self is being renewed day by day. For this light momentary affliction is preparing for us an eternal weight of glory beyond all comparison, as we look not to the things that are seen but to the things that are unseen. For the things that are seen are transient, but the things that are unseen are eternal."
Romans 15:4-5- "For whatever was written in former days was written for our instruction, that through endurance and through the encouragement of the Scriptures we might have hope. May the God of endurance and encouragement grant you to live in such harmony with one another, in accord with Christ Jesus,"
Psalm 19:14- "Let the words of my mouth and the meditation of my heart be acceptable in your sight, O Lord, my rock, and my redeemer."
One of the greatest downers and cause of anxiety we have as humans is our constant longing for purpose. This might sound like it's something mild or easy to deal with. However, humans tend to feel discouraged without even knowing it because of their desire to answer uncertainty. But, God encourages us by clearing all of these with His absolute and perfect plan. If someone feels discouraged, remember that everything in our lives is going perfectly as how He planned it!
So, feel encouraged and encourage others along the way. At the end of the day, we are all placed at the perfect and well-devised spot for God to push His plans for us. We should feel encouraged to live fuller because we longer need to search for a purpose when even before we were born, God has already given us one!
Power Behind Pressure
In our lives, we can never avoid pressure. Because of this, being discouraged is almost a given. But, there is a hint of encouragement behind these hated forms of pressure. Just like how our professors hand us challenging tasks for us to hone our skills, God's system of teaching us works similarly! At times, those who are easily discouraged sees this a curse or a bad event when really, pressure can be converted to blessing in the future!
Encouraging The Ones Giving Up
Psalm 126:5- "Those who sow in tears shall reap with shouts of joy!"
Zephaniah 3:17- "The Lord your God is in your midst, a mighty one who will save; he will rejoice over you with gladness; will quiet you by his love; will exult over you with loud singing."
Romans 15:4- "For whatever was written in former days was written for our instruction, that through endurance and through the encouragement of the Scriptures we might have hope."
Jeremiah 33:3- "Call to me and I will answer you and will tell you great and hidden things that you have not known."
2 Thessalonians 2:16-17- "Now may our Lord Jesus Christ himself, and God our Father, who loved us and gave us eternal comfort and good hope through grace, comfort your hearts and establish them in every good work and word."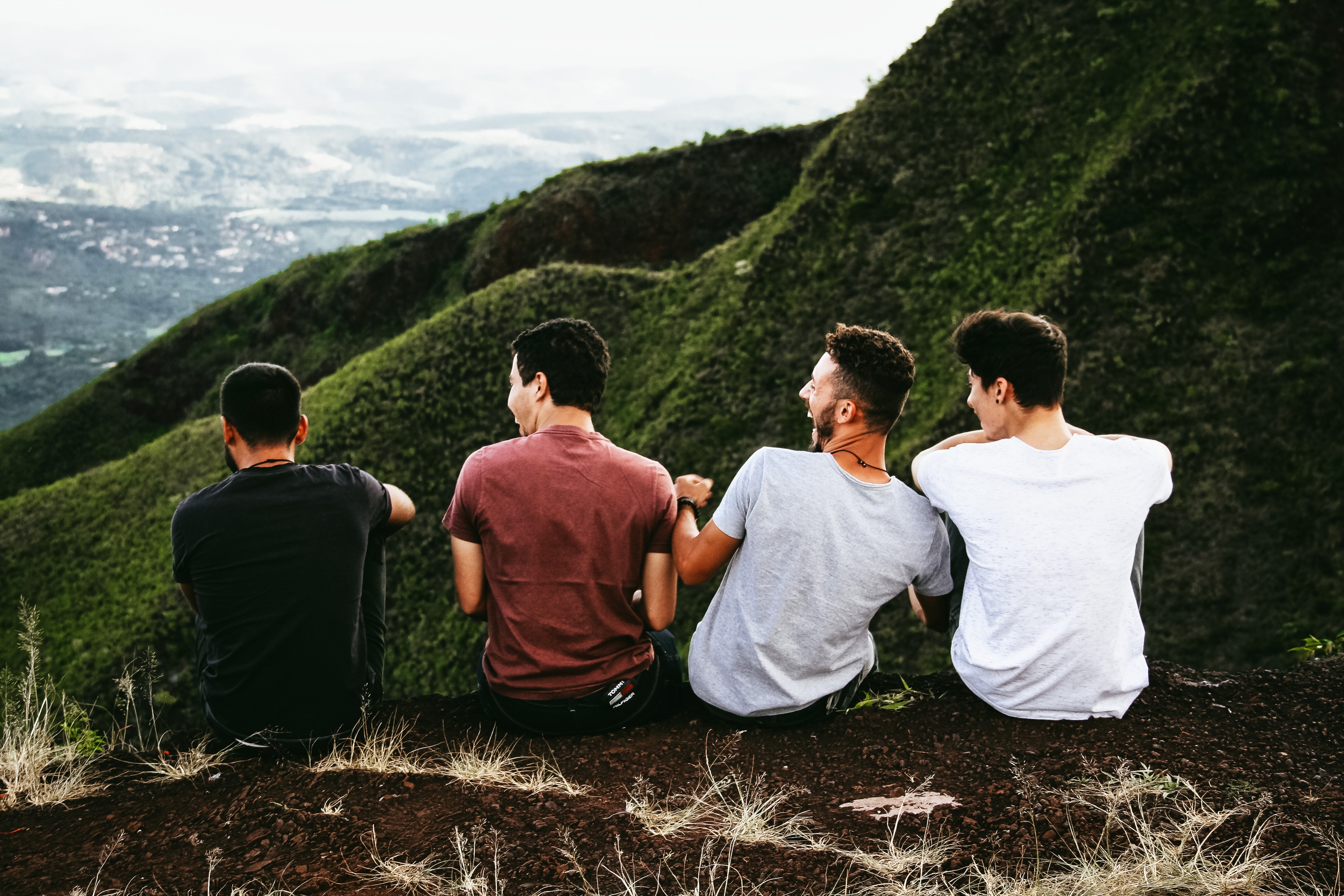 Here's a tip for when someone is deeply encouraged; tell them that God sees and hears. The Lord is able to see every frustration and hear every painful word that's been set against us. Though this may seem small, here's the thing – He doesn't just listen, He moves. Whenever we are in a tight situation and we are called to bounce back even if we don't feel like fighting anymore. Remember, that God has not lost even an ounce of His encouragement and faith towards His children. And if God won't give up, why should we?
At the end of the day, our lives are going to be accompanied by three components; ourselves, others, and challenges. If we can encourage others for the good, we are surely making the world a better place to live in. Moreover, encouraging others allows us to appreciate what's in front of us even more. It can strengthen our spirits to aim higher and live fuller. "Encouragement" may just be a word but if used properly, it can change one's life and the lives of those around them!