Naturally, humans are social beings. No matter who and where we are, our instinct to connect with the people around us is something we cannot deny. Even as children, we always felt a sense of connection and responsibility towards our friends. Looking back, our parents and teachers would tell us how to be kind and well-mannered to others because it is our responsibility to do so. In these Bible verses about community, the immense connectivity of our lives to the lives of others on a spiritual level is going to be revealed.
If one thinks about it, humans can never truly live fully without someone else to connect with. For example, global leaders cannot locate solutions without the cooperation of everyone. In a community, each person has a purpose. It is exactly like how God has created a world where even the tiniest substance leaves a great impact! This is exactly how we should live too. Our existence is not mainly just for ourselves. In fact, God has given humans the ability to communicate and empathize because we were made to connect, feel, listen, and act together as His beloved creations. To convey our place in this world, here are the different Bible verses about community and its importance.
Bible Verses About Community: The Responsibility
In politics, there are several members that are elected to operate in an area. These members have different positions and functions but, their responsibility to serve and elevate the area in which they are working remains single. Humans in a general view work like this too. We are students, workers, brothers, sisters, parents, religious leaders, and more. It is true that we are all different, but the God we serve remains one and the same. A president and a senator are different in terms of their functions in a team, but the country they work for is one. As believers, this is something we should never forget. Remember, when we serve God, it comes as a given that we help His creations too. These two are never separated.
The Hero Within
Hebrews 10:24-25 "And let us consider how to stir up one another to love and good works, not neglecting to meet together, as is the habit of some, but encouraging one another, and all the more as you see the Day drawing near."
Ecclesiastes 4:9-12 "Two are better than one because they have a good reward for their toil. For if they fall, one will lift up his fellow. But woe to him who is alone when he falls and has not another to lift him up! Again, if two lie together, they keep warm, but how can one keep warm alone? And though a man might prevail against one who is alone, two will withstand him-a a threefold cord is not quickly broken."
1 John 1:7 "But if we walk in the light, as he is in the light, we have fellowship with one another, and the blood of Jesus his Son cleanses us from all sin."
The Hero Within The Lost
Humans are born heroes. In the Name of Jesus, we have the ability to help a person find God. Actually, it is our mission to do so (Matthew 5:16). If we were to locate a child who is lost in the supermarket without her parents, wouldn't we help her? Wouldn't we feel compassion for the lost child?
In the same way, many people are lost too. Not in supermarkets but, in life. If we are blessed to be in a place where our sight of the Lord remains clear, then we should not stop here. Our lives can help bring other lives back to life. In today's fast-paced, sin-driven world, it is our responsibility to save others as much as others have saved us. This is not because we are good people, but because we serve a good God.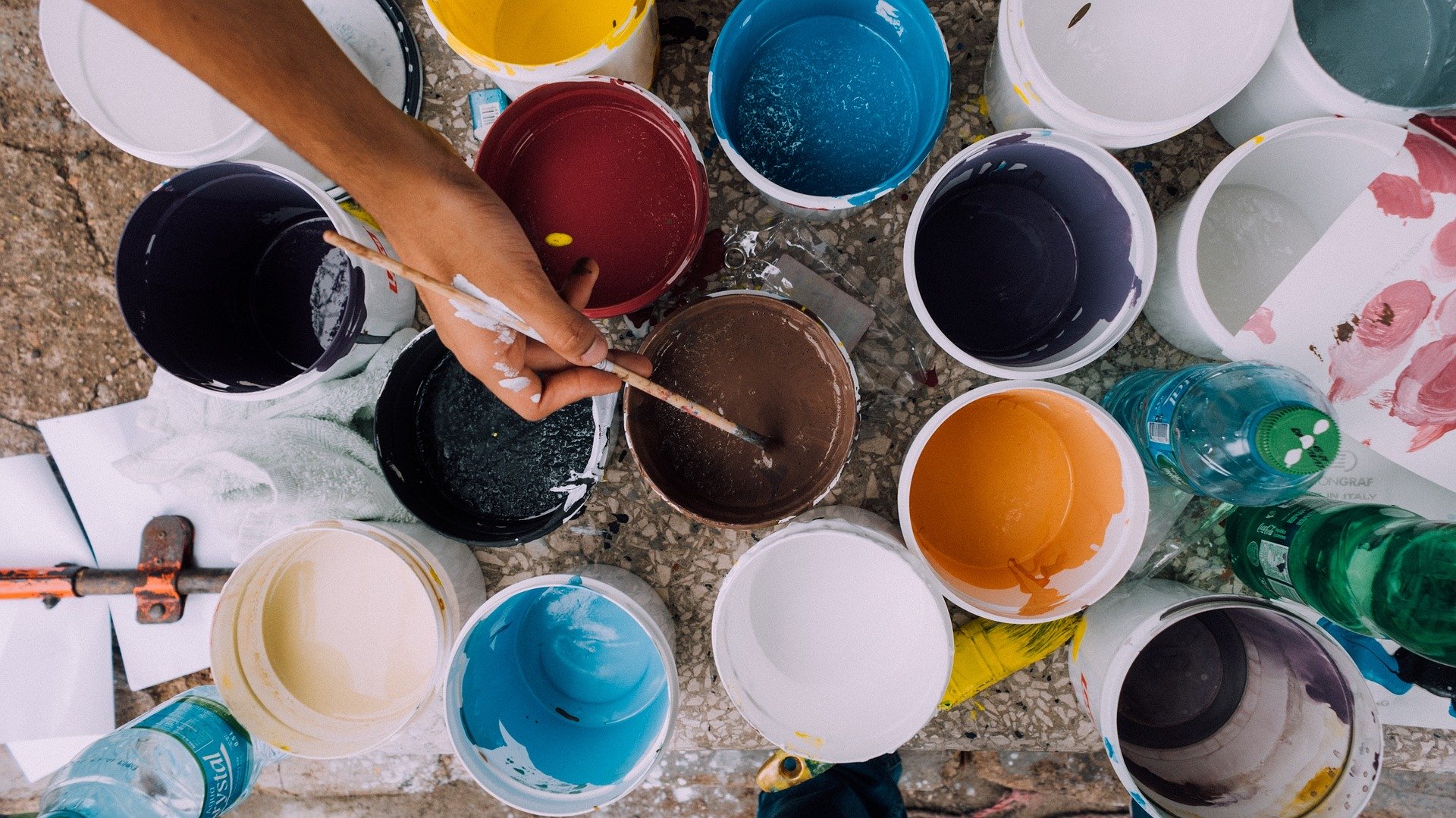 The Reason Behind Uniqueness
Romans 12:4-5 "For as in one body we have many members, and the members do not all have the same function, so we, though many, are one body in Christ, and individually members one of another."
Proverbs 27:17 "Iron sharpens iron, and one man sharpens another."
1 Peter 4:10 "As each has received a gift, use it to serve one another, as good stewards of God's varied grace"
Romans 1:11-12 "For I long to see you, that I may impart to you some spiritual gift to strengthen you— that is, that we may be mutually encouraged by each other's faith, both yours and mine."
In these Bible verses about community, God reminds us of why we were born differently. Individually, we have different skillsets and abilities. People who are gifted with the ability to speak are those who can touch lives with just words, people who are well-equipped in mathematical and scientific skills are discovering more of the greatness God has smeared in the universe. In short, our purpose on Earth is like a beautiful melody consists of different notes. We need each other to bring out our purpose in life like how different colors bring the best out of each other in a canvas.
Eliminating Pride
1 Thessalonians 5:14 "And we urge you, brothers, admonish the idle, encourage the fainthearted, help the weak, be patient with them all."
Romans 12:16 "Live in harmony with one another. Do not be haughty, but associate with the lowly. Never be wise in your own sight."
Colossians 3:13 "Bearing with one another and, if one has a complaint against another, forgiving each other; as the Lord has forgiven you, so you also must forgive.
James 5:16 "Therefore, confess your sins to one another and pray for one another, that you may be healed. The prayer of a righteous person has great power as it is working."
1 Peter 3:8 "Finally, all of you, have unity of mind, sympathy, brotherly love, a tender heart, and a humble mind."
Humility is essential. We cannot act in a community where we keep ourselves above other people. The highlight of the different Bible verses about community is service. It is about serving God through serving people and of course, this is impossible if we live by the shadows of pride. Here's the truth; serving God without humility is self-centered. Everything pride stands for opposes our purpose in our community. Therefore, we should always try living without pride. This can be done through forgiveness, kindness, and prayer.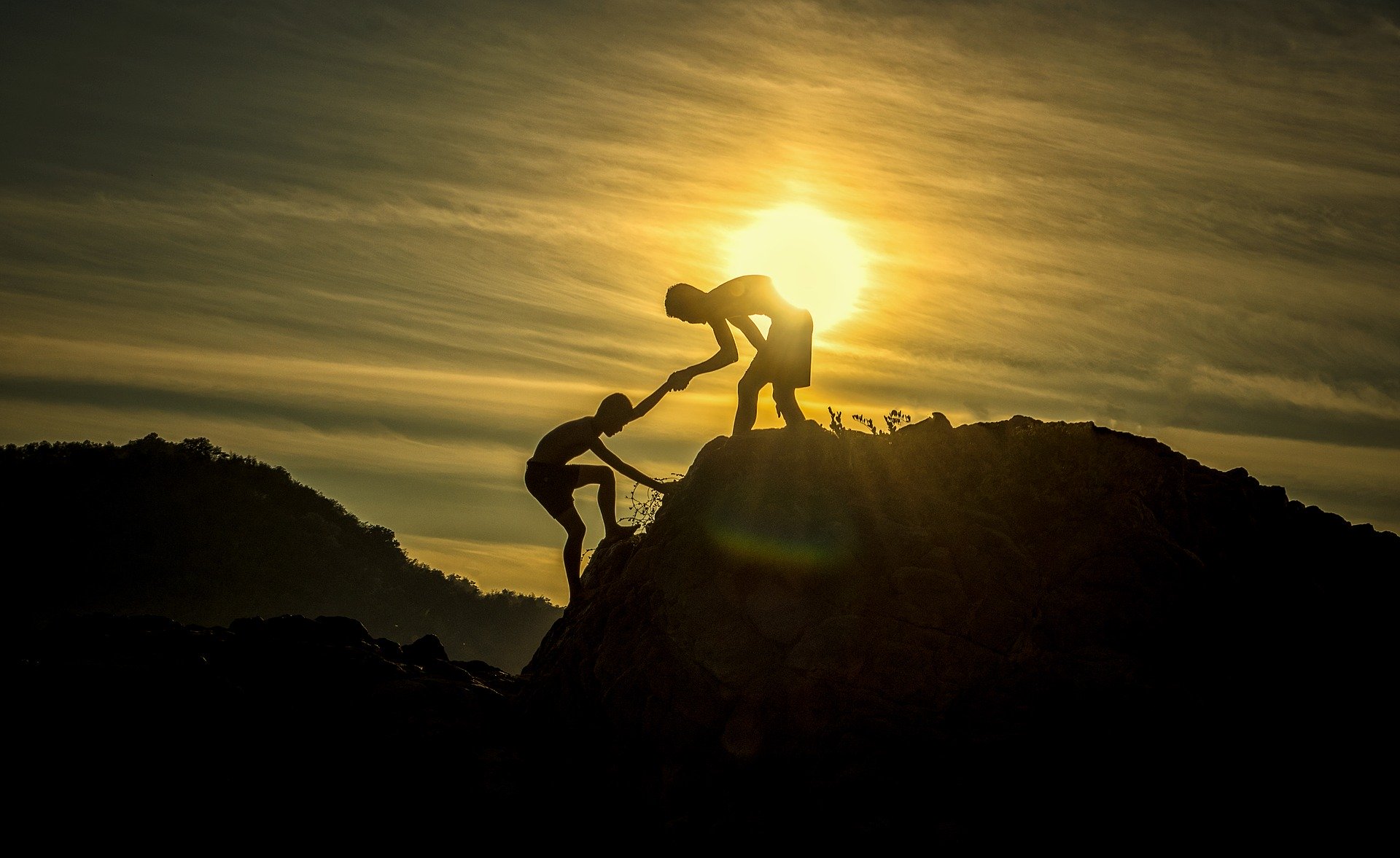 Bible Verses About Community: Fighting Alone
"Community" and "alone" are two words that oppose each other. God made 7.8 billion humans as of the year 2020. So, why should we ever think that our lives are meant to be spent alone without a community? In fact, the Church has been around for decades, being a community of believers. Therefore, the concept of serving God has never been something we keep only within ourselves. In the Bible, the idea of worshipping God is always collective. In fact, spreading the Good News to other people is one of the greatest missions we have as followers. Even when praising the Name of the Lord, we should never think or feel like we are alone.
Connection As Humans
Matthew 18:20 "For where two or three are gathered in my name, there am I among them."
1 Corinthians 12:25-27 "That there may be no division in the body, but that the members may have the same care for one another. If one member suffers, all suffer together; if one member is honored, all rejoice together. Now you are the body of Christ and individually members of it."
Romans 16:17 "I appeal to you, brothers, to watch out for those who cause divisions and create obstacles contrary to the doctrine that you have been taught; avoid them."
Sometimes, we find it challenging to find a "connection" between fellow humans. This is completely normal, especially if one is not accustomed to interacting with other people. However, we tend to forget the greatest connection we have as humans which is how we are all equally and beautifully made by the same Hands! When Jesus died on the cross, He was thinking of us all. And this alone is a connection we should never forget. Our lives exist because of one reason which is God. This is a similarity that exceeds our fear of stepping up and being a part of a community that serves God. These Bible verses about community describe how this connection we all share is greater than our fear to act.
The Collective Mission
Galatians 6:2 "Bear one another's burdens, and so fulfill the law of Christ."
Galatians 6:10 "So then, as we have an opportunity, let us do good to everyone, and especially to those who are of the household of faith."
Psalm 133:1 "A Song of Ascents. Of David. Behold, how good and pleasant it is when brothers dwell in unity!"
1 Peter 4:9 "Show hospitality to one another without grumbling."
Romans 15:5 "May the God of endurance and encouragement grant you to live in such harmony with one another, in accord with Christ Jesus."
Reading Galatians 6:2, it sounds hard to "bear one another's burdens". Individually, we all carry various sizes of burdens too so, why should we do it to other people? Here is an important lesson, God made us in His own image (Genesis 1:27). Meaning, we mirror our Maker. The God that created us loves us all. He is compassionate about everyone, He helps wholeheartedly and gives without hesitation. If God created us in His own image, then, why are we not acting like Him and mirroring His characteristics? Hopefully, we can work as a community to return to how God made man without the world's constant measurement of deeds and desires of selfishness.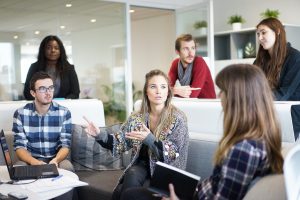 Bible Verses About Community: The Call
No matter who we are, we all have a message God wants us to know. See, our lives do not exist just to "exist". Life itself is a never-ending story of connectivity and color. Moreover, nothing comes without a reason. Our friends and families are not in our lives randomly, the letters that make up our name aren't random too! Everything has a reason and so does our existence. Here are the different Bible verses about the community that describes the call God wants us to answer.
Wired To Love
Matthew 22:37-40 "And he said to him, "You shall love the Lord your God with all your heart and with all your soul and with all your mind. This is the great and first commandment. And a second is like it: You shall love your neighbor as yourself. On these two commandments depend all the Law and the Prophets."
Proverbs 17:17 "A friend loves at all times, and a brother is born for adversity."
John 15:12-13 "This is my commandment, that you love one another as I have loved you. Greater love has no one than this, that someone lay down his life for his friends."
1 John 4:11 "Beloved, if God so loved us, we also ought to love one another."
Colossians 3:14 "And above all these put on love, which binds everything together in perfect harmony."
God is the source of love. His love is so massive that even the universe is not big enough to count, supply, or measure it. God's love is so big that it is something present within all of us and is something we should share with other people. Existing in a community and acknowledging our purpose is an act of love. Love is so malleable that we can show it in different ways. For example, talking to a person with respect is love, praying for another is love, speaking only of goodness is love. Whatever we do in the community that bears no evil is love and this because our source of love is infinite. So, live with love because it is the only thing that we know will never run out of!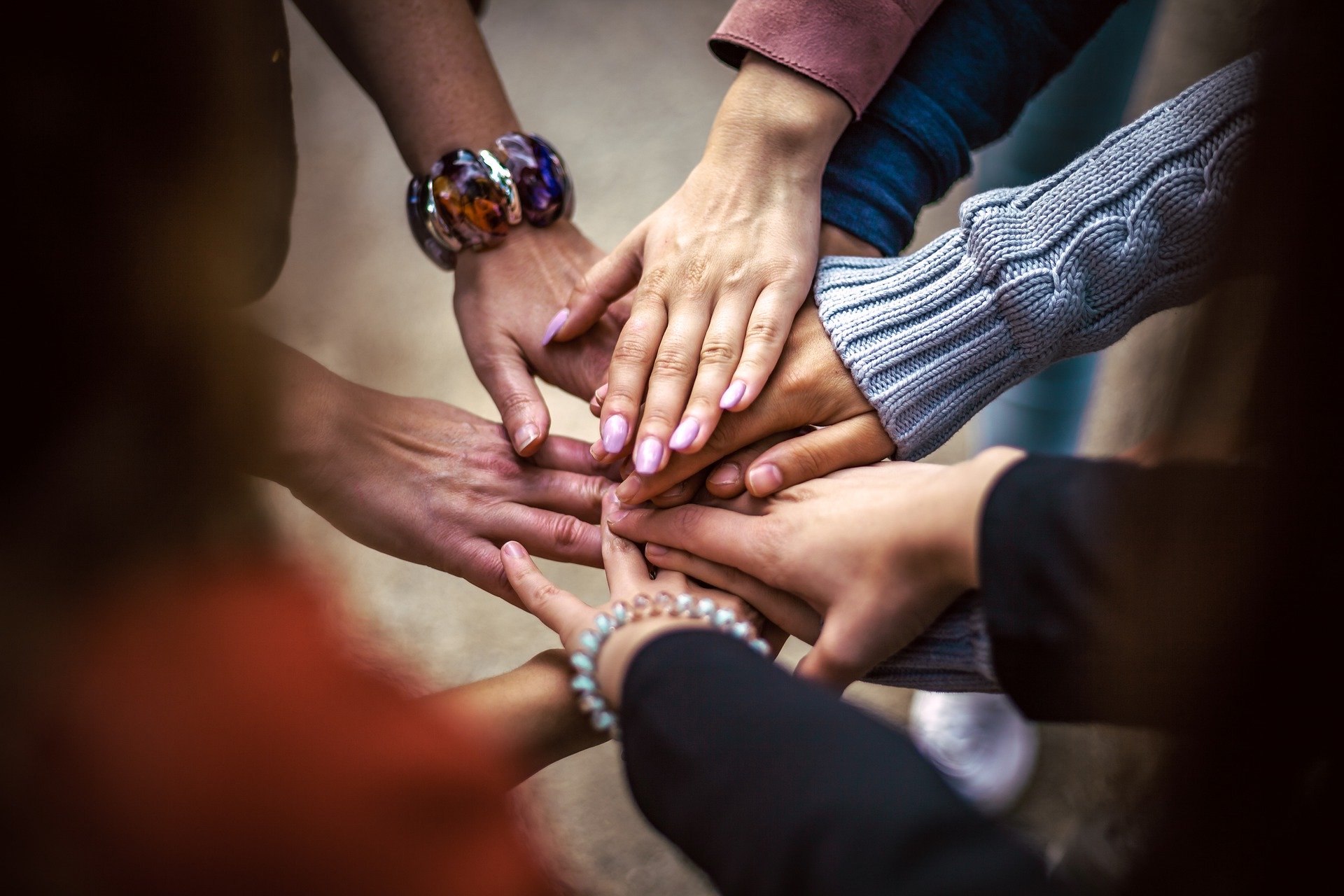 The Call To Change
Now, choosing to serve in God's community means changing our ways. We have to abandon our selfishness to make way for purpose. Actually, change is one of the initial steps we need to take before acting in the community that serves God. It might sound hard at first. But, the satisfaction we feel knowing that we are on track in accordance with what God has straightened out for us is the best form of accomplishment our hearts can ever experience. There are many things believers are tasked to change in the world and this all starts when they change themselves first.
1 Corinthians 1:10 "I appeal to you, brothers, by the name of our Lord Jesus Christ, that all of you agree, and that there be no divisions among you, but that you be united in the same mind and the same judgment."
Romans 15:7 "Therefore welcome one another as Christ has welcomed you, for the glory of God."
Acts 2:42 "And they devoted themselves to the apostles' teaching and the fellowship, to the breaking of bread and the prayers."
Romans 14:1 "As for the one who is weak in faith, welcome him, but not to quarrel over opinions."
Ephesians 4:29 "Let no corrupting talk come out of your mouths, but only such as is good for building up, as fits the occasion, that it may give grace to those who hear."
These Bible verses about community bear an important lesson regarding who we are and what we are for. Humans are social beings and this is why we all have a special mission on someone's pages. How God marvelously connected our lives with His Love is absolutely beautiful. Therefore, we should claim this blessing and live our lives in connection to other people's lives. Until then will we realize just how great God made us!