Reduced stress, increase in empathy, decreasing social anxiety, great listening skills, better relationships with other people – These are only some of the many beneficial effects of kindness to humans. In order to live fully, we need to live righteously. In order to live accordingly, we must first master how to live and act with kindness. Although it might sound like a single good virtue, kindness actually branches to several characteristics and responsibilities. Here are the Bible verses about kindness.
Bible Verses About Kindness: Knowing No Enemy
Holding anger, grudges, and envy towards other people is against the rules of kindness. At times, kindness is seen as a single faceted word that only pertains to giving to the needy or being polite. But, there's more to that and one of the most challenging missions under kindness is knowing no enemy. This refers to two major concepts; seeing everyone without a taint of wicked thoughts and absolute forgiveness.
The first aspect means that we have to start seeing people without envy, anger, or negativity. Sometimes, we are quick to judge people and this jeopardizes our well-being as well as our relationship with God. Therefore, we need to practice seeing the goodness of other people (just like how God sees us despite our sins) so that we can possess a kinder heart. Second is forgiveness. Kindness is heavily being tested when someone offends or hurts us. If we follow the Lord, we should also follow His Ways and one of God's greatest characteristics is His never-ending supply for forgiveness.
Loving Our Enemies
Luke 6:35 "But love your enemies, and do good, and lend, expecting nothing in return, and your reward will be great, and you will be sons of the Highest, for he is kind to the ungrateful and the evil."
1 Peter 3:9 "Do not repay evil for evil or reviling for reviling, but on the contrary, bless, for to this you were called, that you may obtain a blessing."
1 John 3:17 "But if anyone has the world's goods and sees his brother in need, yet closes his heart against him, how does God's love abide in him?"
Matthew 6:14 "For if you forgive others their trespasses, your heavenly Father will also forgive you,"
Romans 13:10 "Love does no wrong to a neighbor; therefore love is the fulfilling of the law."
One of the kindest acts we can ever do to others and ourselves is forgiveness. As believers, we know that God created humans in His Image (Genesis 1:27). God's Image offers forgiveness to everyone. Therefore, we too should act like the One who made us.
If we are struggling with forgiving people, here's a quick reminder; When people hurt us, we see only the side of them that caused us pain. Yet we choose not to offer our forgiveness. Now, we have hurt God plenty of times due to our sins. Not only that, He sees all sides of us, even those in which we wish He didn't see. But, God still hands out His Forgiveness without hesitation. If we follow our Creator then, why should we abandon following His Nature in forgiveness?
God Is The Standard
Romans 5:8 "But God shows his love for us in that while we were still sinners, Christ died for us."
Colossians 3:12-13 "Put on then, as God's chosen ones, holy and beloved, compassionate hearts, kindness, humility, meekness, and patience, bearing with one another and, if one has a complaint against another, forgiving each other; as the Lord has forgiven you, so you also must forgive."
Acts 14:17 "Yet he did not leave himself without witness, for he did well by giving you rains from heaven and fruitful seasons, satisfying your hearts with food and gladness."
God is the ultimate standard for kindness. He gave us life, created a beautiful world for us to live in, gave us the heart to love and be loved, and much more. If we are confused as to which first step to take in order to become kinder, we should first look at God as kindness flows in Him. Kindness starts when we stop listening to the demands of the world and the standard that God has told us to follow. When we start listening to His Word more than anything, we can easily grasp the nature of kindness.
Practicing Kindness
Leviticus 19:34 "You shall treat the stranger who sojourns with you as the native among you, and you shall love him as yourself, for you were strangers in the land of Egypt: I am the Lord your God."
Proverbs 3:3 "Let not steadfast love and faithfulness forsake you; bind them around your neck; write them on the tablet of your heart."
Judges 8:35 "And they did not show steadfast love to the family of Jerubbaal (that is, Gideon) in return for all the good that he had done to Israel."
Aside from kindness being a standard, it is also a principle in which we should live by. Growing up, we have sets of rules or principles we follow. These are usually introduced by our parents like adding honorifics when speaking to older people, praying before eating, or simply brushing our teeth before we sleep. Kindness is somewhat similar to these, it is a principle we add whenever we talk, think, and act around people. It should be seen as a reminder that goes on at all circumstances. See, kindness isn't a "one-time" virtue, it doesn't occur only on specific events. Instead, it should be seen as a habit or a principle that we are consistent. In this way, it will come by effortlessly!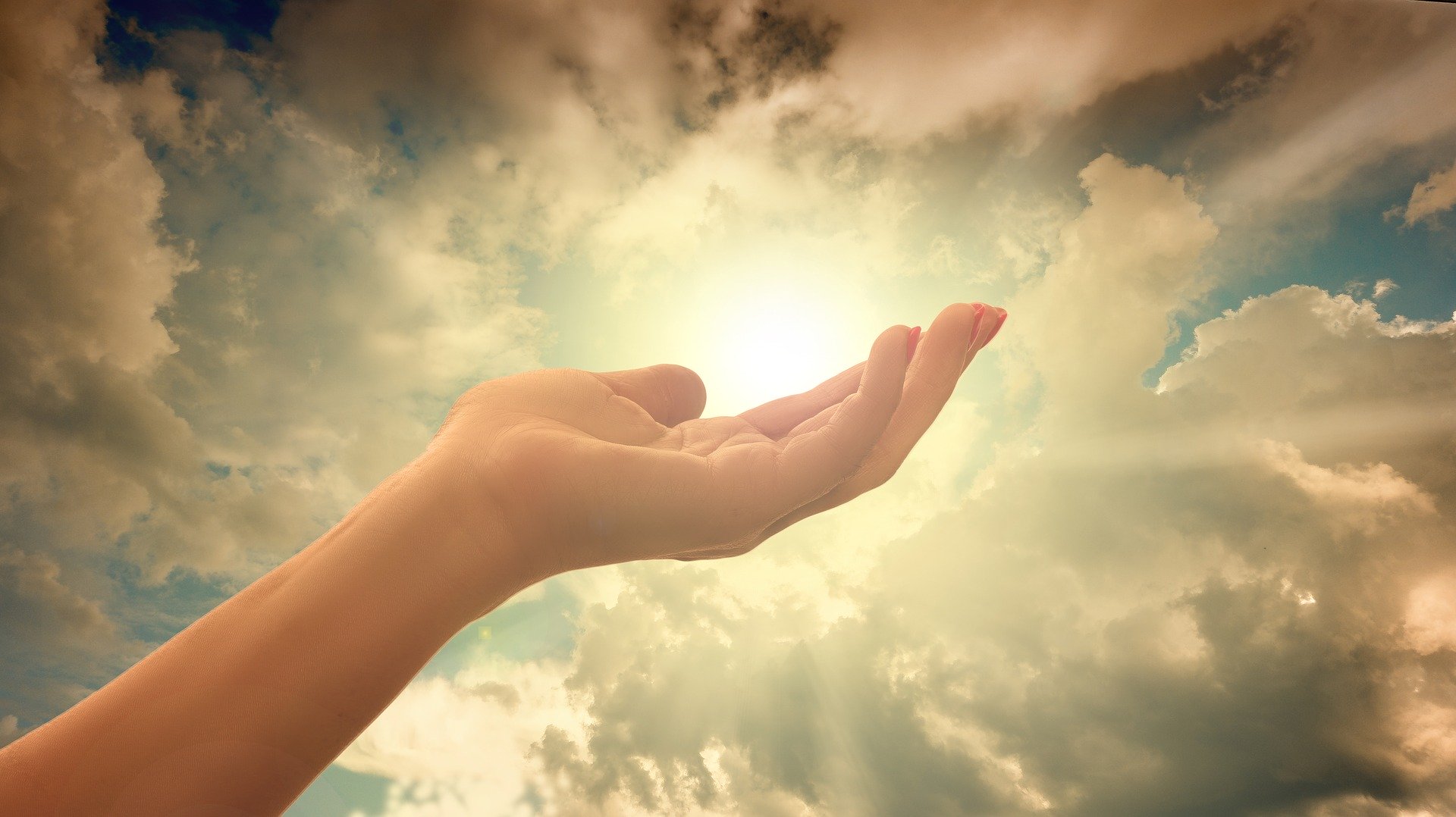 God And Kindness
1 Samuel 20:15 "And do not cut off your steadfast love from my house forever, when the Lord cuts off every one of the enemies of David from the face of the earth."
Isaiah 54:8 "In overflowing anger, for a moment I hid my face from you, but with everlasting love, I will have compassion on you," says the Lord, your Redeemer."
Psalm 31:21 "Blessed be the Lord, for he has wondrously shown his steadfast love to me when I was in a besieged city."
Ruth 2:20 "And Naomi said to her daughter-in-law, "May he be blessed by the Lord, whose kindness has not forsaken the living or the dead!" Naomi also said to her, "The man is a close relative of ours, one of our redeemers."
These Bible verses about kindness explain a rule of thumb; where God is present, kindness is also present. For example, when we act with patience despite being tested, we are practicing kindness and at times like these, God is present. Think of kindness as darkness and brightness. Whenever there's the sun, there is light and the absence of the sun means darkness. In a way, when we choose to be kind, God is there. We cannot see God in sin because He despises it (Romans 1:18 ). So, whenever we are in a situation where we lack kindness and commit sin, God cannot be there for He is Holy. Therefore, if we seek God, we should seek kindness too.
Bible Verses About Kindness: Path To Happiness
At times, people have the tendency to view kindness as an act revolving only around other people. This mindset can be tiresome when we see kindness only as a task we should stick to. Kindness was never something used to rob us of freedom or happiness. In fact, kindness is the opposite of this; we need to be kind for our sake too! Kindness comes with no price, it doesn't have a side effect and it's an instant boost in optimism, gratitude, and joy. More on this, below are Bible verses about kindness that depict how this virtue is one of the easiest things we can do to live happily:
Kindness In Life
Proverbs 11:17 "A man who is kind benefits himself, but a cruel man hurts himself."
Proverbs 31:26 "She opens her mouth with wisdom, and the teaching of kindness is on her tongue."
Galatians 5:22 "But the fruit of the Spirit is love, joy, peace, patience, kindness, goodness, faithfulness."
Romans 15:2 "Let each of us please his neighbor for his good, to build him up."
Proverbs 21:21 "Whoever pursues righteousness and kindness will find life, righteousness, and honor."
Living without kindness is exhausting and here's why- When we live thinking only about ourselves and how people are not worthy of our compassion, we trap ourselves. Living like this means not giving ourselves a chance to go out and create a meaningful impact on somebody's life. A life without kindness abandons life's greatest components like bonds becoming stronger after forgiveness, lives touched by lives, and smiling strangers without ill intent.
Truthfully, we need to become kind for us to be free. The beneficial effects are not only for ourselves but for all who are around us. When our minds and actions circulate only around hatred, we can't give ourselves a fighting chance to enjoy God's blessings. An example of this how God blesses everyone with good friends. Now, when we treat this opportunity without kindness, we break our own bonds with our absence for the kindness that includes pride, being easily angered, and insensitivity. This example describes how we take many parts of our lives away from our lives because of our lacking levels of kindness. So, to live truly means living kindly!
No Flaw In Kindness
Acts 28:2 "The native people showed us unusual kindness, for they kindled a fire and welcomed us all because it had begun to rain and was cold."
2 Thessalonians 3:13 "As for you, brothers, do not grow weary in doing good."
2 Corinthians 6:6 "By purity, knowledge, patience, kindness, the Holy Spirit, genuine love;"
Romans 15:5 "May the God of endurance and encouragement grant you to live in such harmony with one another, in accord with Christ Jesus."
No one can do wrong by doing right. Today, it seems as if kindness is getting more and more unusual. With the emergence of false teachings and the acceptance of sin by non-believers, we are being swayed by the idea that kindness has flaws. Kindness is repelled by the selfish, it makes us think that if we choose to be kind, we should also be a recipient of a reward or else we "lose". This is how the world thinks. But, God's Words says otherwise. We never lose at something that never had losers. The Lord sees everything and to Him, a kind person will always win. Even in the beginning and until the end, kindness will always win.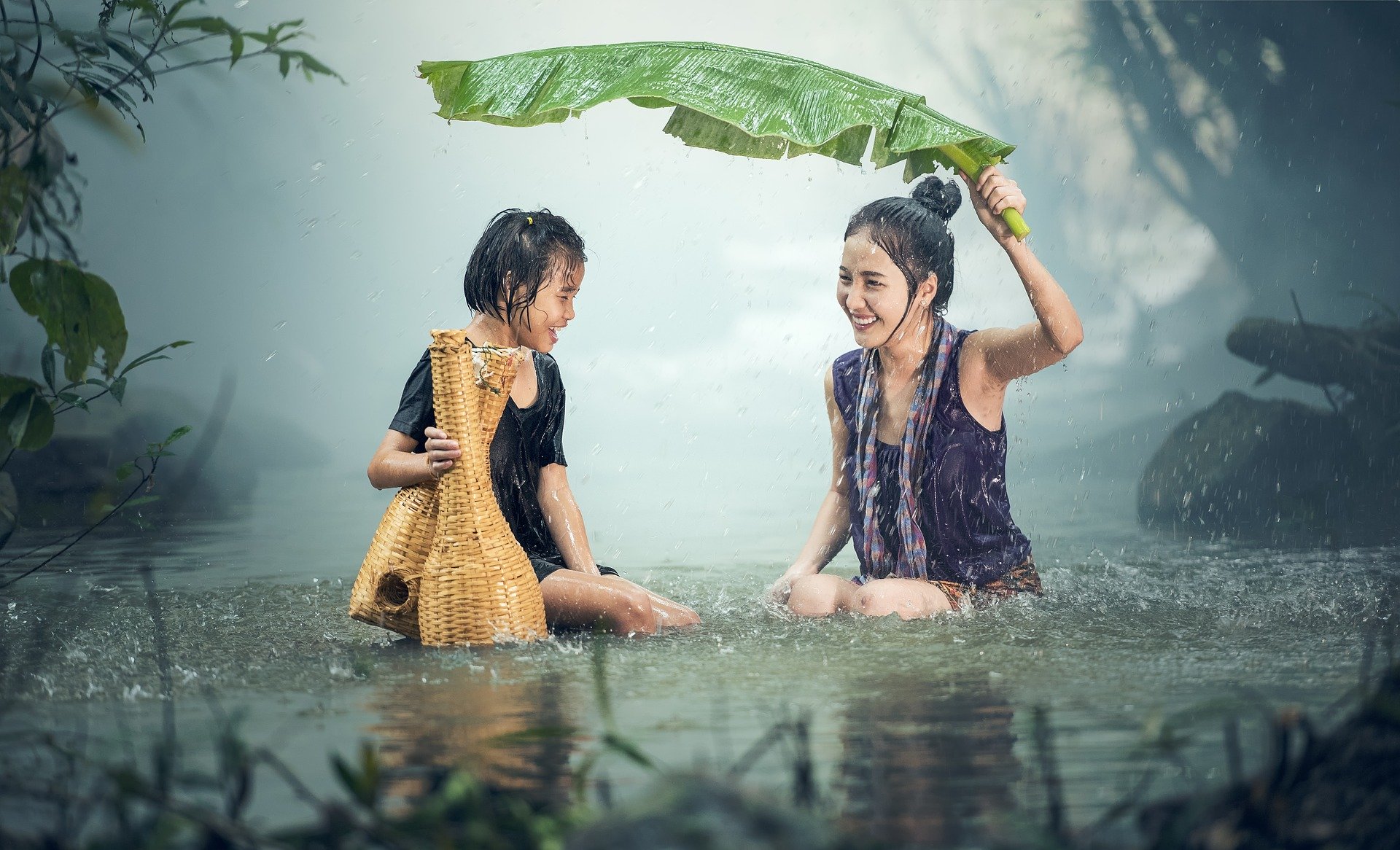 Bible Verses About Kindness: A Great Order
Some Bible verses about kindness have expressed the virtue as a challenge and as an aid in living. Among the many sides of kindness, this stands as the most important lesson and that's how it is an order from God. As believers, we are constantly reminded by the Word to not sin against people, to honor our parents, and much more.
Looking at the bigger picture, all these are acquired through kindness. Obviously, it is not possible for an unkind person to treat others with kindness. You cannot hate what you love and do what you can't. In this sense, if God orders actions that are far from evil, we cannot execute these orders without kindness. It's a given; if you are genuinely kind in your heart, it means that you are following God's Commandments for his ways are carved with pure kindness!
Kindness Is A Commandment
Ephesians 4:32 "Be kind to one another, tenderhearted, forgiving one another, as God in Christ forgave you."
Colossians 3:12 "Put on then, as God's chosen ones, holy and beloved, compassionate hearts, kindness, humility, meekness, and patience."
Galatians 6:10 "So then, as we have the opportunity, let us do good to everyone, and especially to those who are of the household of faith."
1 John 3:18 "Little children, let us not love in word or talk but in deed and in truth."
Acts 20:35 "In all things I have shown you that by working hard in this way we must help the weak and remember the words of the Lord Jesus, how he himself said, 'It is more blessed to give than to receive.'"
In these Bible verses about kindness, we can notice that these are various imperative sentences. Meaning, these are written as an order or a commandment. Therefore, it is in the Bible that we have to live with kindness. The moment we acquire this virtue, other great virtues follow. For example, if you are kind, it comes as a given that you aren't easily angered and are very careful with your words. Therefore, you are kind and also patient.
Another example is if you are highly particular regarding the choices you make because you fear offending the Lord. Then, your kindness has brought you wisdom. See, kindness is so important because when we lack it, we lack so many virtues along the way. A loving person, someone who is wise, a person who stays loyal, someone who is respectful- At the end of the day, are all kind people!
A Call To Change
Romans 2:4 "Or do you presume on the riches of his kindness and forbearance and patience, not knowing that God's kindness is meant to lead you to repentance?"
Galatians 5:22-23 "But the fruit of the Spirit is love, joy, peace, patience, kindness, goodness, faithfulness, gentleness, self-control; against such things, there is no law."
Ephesians 4:29 "Let no corrupting talk come out of your mouths, but only such as is good for building up, as fits the occasion, that it may give grace to those who hear."
2 Peter 1:7 "And godliness with brotherly affection, and brotherly affection with love."
Joel 2:13 "And rend your hearts and not your garments." Return to the Lord your God, for he is gracious and merciful, slow to anger, and abounding in steadfast love; and he relents over disaster."
It is possible that you have tried to be kind all the time. But, what if you failed before? What if you've committed ungodly actions before? Does this mean that it is now impossible to gain kindness? If we take a look at Joel 2:13, there are six words in this verse that can answer this; "return to the Lord your God". Previously, it was emphasized that we should be kind because God is kind. Taking that in this question, no, it is not impossible. All we need to do is to return the source of love and kindness in this world, God. Like His Love, God's kindness will never run out. So, it is never too late to seek His presence and ask Him for strength to turn your heart into a heart that beats with love and kindness.
A Mission
Romans 15:1 "We who are strong have an obligation to bear with the failings of the weak, and not to please ourselves."
Galatians 6:2 "Bear one other's burdens, and so fulfill the law of Christ."
Romans 12:15 "Rejoice with those who rejoice, weep with those who weep."
Romans 12:10 "Love one another with brotherly affection. Outdo one another in showing honor."
Galatians 6:1 "Brothers, if anyone is caught in any transgression, you who are spiritual should restore him in a spirit of gentleness. Keep watch on yourself, lest you too be tempted."
"Purpose" is such a big word. Some people spend their whole lives searching for it and meanwhile, some try to learn it at a young age. Here's a twist, we were actually all born with a universal purpose and that is our common mission to be kind to each other. No one is exempted from this mission, we are all called to be kind. Why? Our God who breathed life into our lungs is kind. If a good artist aims to make good art. Then, it makes sense that the one and only kind God would wish that His creations are kind too. This is why life will always have a purpose- We are all on a very long yet beautiful mission to live and treat others with kindness.
Bible Verses About Kindness: Where God Is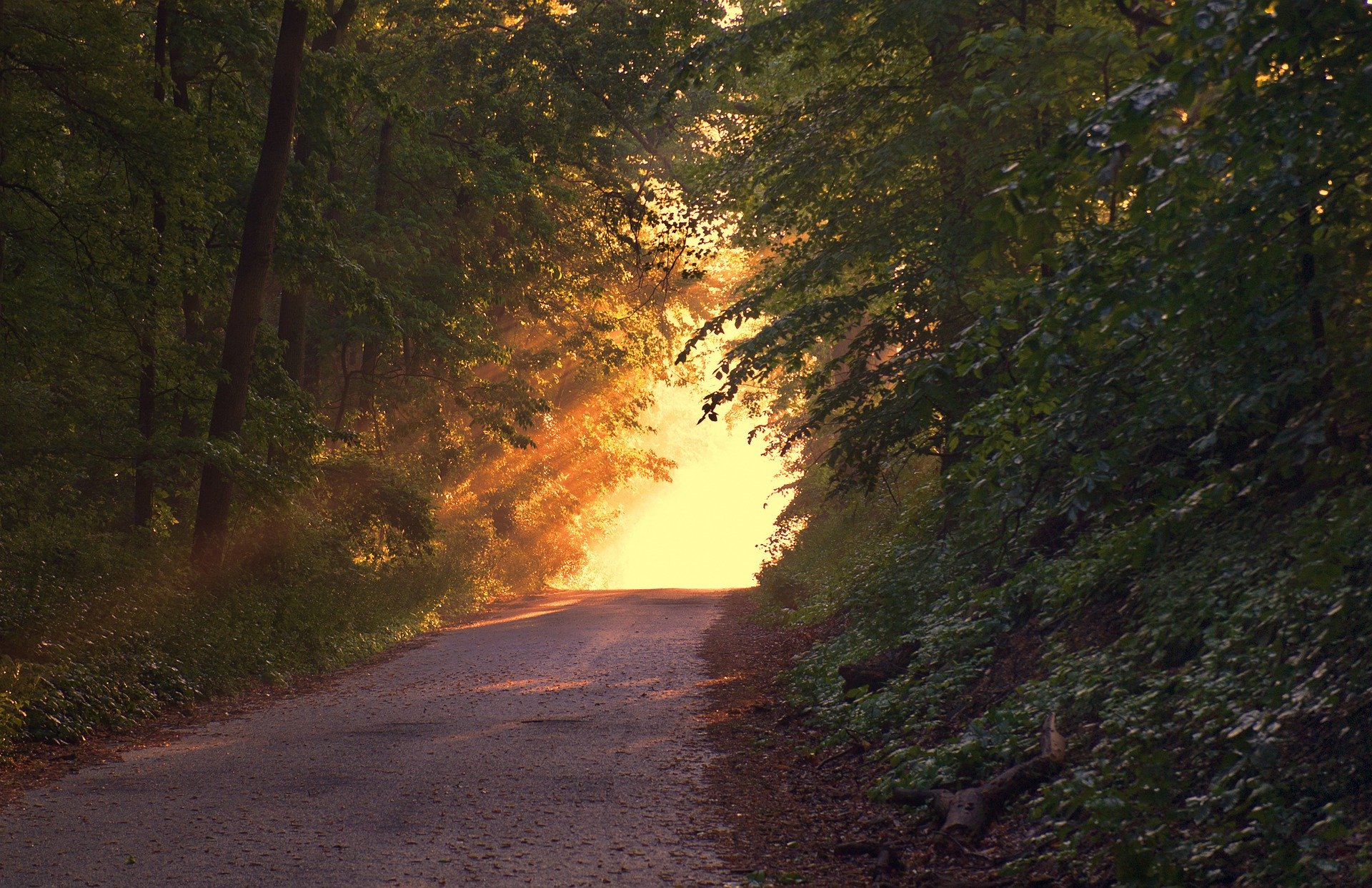 When we choose kindness over evil, we choose God over the enemy. When people are presented with the word "kindness", it seems as if we are talking only about a moral or legal obligation. But as believers, kindness is deeper. Kindness is what reflects our choice in pursuing God. Our actions are our answers. When we abandon kindness and live with hate, sin, and anger – It is taken as a "no". Truthfully, being kind is more than just being a "nice person", it is more on being a person of God. Here are some Bible verses about kindness that explain God's role in a heart that bears no wickedness.
The Perfect Love
1 Corinthians 13:4-7 "Love is patient and kind; love does not envy or boast; it's not arrogant or rude. It does not insist on its own way; it is not irritable or resentful; does not rejoice at wrongdoing, but rejoices with the truth. Love bears all things, believes all things, hopes all things, endures all things."
1 Peter 4:8 "Above all, keep loving one another earnestly since love covers a multitude of sins."
Here is a simple equation; When we subtract hate, anger, bitterness, and jealousy. Then, we add love and multiply it with our devotion to God. After that, we add another aspect which is consistency in our actions – We get kindness!
Romans 12:9-13 "Let love be genuine. Abhor what is evil; hold fast to what is good. Love one another with brotherly affection. Outdo one another in showing honor. Do not be slothful in zeal, be fervent in spirit, serve the Lord. Rejoice in hope, be patient in tribulation, be constant in prayer. Contribute to the needs of the saints and seek to show hospitality."
Psalm 36:7 "How precious is your steadfast love, O God! The children of mankind take refuge in the shadow of your wings."
The Perfect Love: God's Creation
2 Samuel 9:3 "And the king said, "Is there not still someone of the house of Saul, that I may show the kindness of God to him?" Ziba said to the king, "There is still a son of Jonathan; he is crippled in his feet."
Colossians 3:14 "And above all these put on love, which binds everything together in perfect harmony."
Proverbs 19:22 "What is desired in a man is steadfast love, and a poor man is better than a liar."
Psalm 117:2 "For great is his steadfast love toward us, and the faithfulness of the Lord endures forever. Praise the Lord!"
There is an old saying that goes "love is the answer to everything". Actually, this is a true fact. But if were to specify it, God's love is the answer to everything. God is love, God is the answer to everything. When we start questioning ourselves, we should remember this. We have no excuse to be unkind. When God has poured His Love into creating the universe we have, anything that opposes kindness was nowhere to be seen. But, when sin came, kindness was attacked. Still, God showed His Love through Jesus, and with Him, we are now once again given the chance to choose kindness. Be kind to yourself and to other people because we were made and saved by God's love!
Cause And Effect
Proverbs 19:17 "Whoever is generous to the poor lends to the Lord, and he will repay him for his deed."
Romans 11:22 "Note then the kindness and the severity of God: severity toward those who have fallen, but God's kindness to you, provided you continue in his kindness. Otherwise, you too will be cut off."
Proverbs 14:21 "Whoever despises his neighbor is a sinner, but blessed is he who is generous to the poor."
Joshua 2:12 "Now then, please swear to me by the Lord that, as I have dealt kindly with you, you also will deal kindly with my father's house, and give me a sure sign."
2 Samuel 2:6 "Now may the Lord show steadfast love and faithfulness to you. And I will do good to you because you have done this thing."
Kindness is a commandment. Now, if we turn away from a commandment, we become disobedient. And when we succeed in following a commandment, we get a reward. Kindness, just like any other good and genuine deed, is seen by God.
Blessing In Kindness
Ruth 3:10 "And he said, "May you be blessed by the Lord, my daughter. You have made this last kindness greater than the first in that you have not gone after young men, whether poor or rich."
1 Peter 3:8-9 "Finally, all of you, have unity of mind, sympathy, brotherly love, a tender heart, and a humble mind. Do not repay evil for evil or reviling for reviling, but on the contrary, bless, for to this you were called, that you may obtain a blessing."
Ephesians 2:7 "So that in the coming ages he might show the immeasurable riches of his grace in kindness toward us in Christ Jesus.
2 Samuel 9:7 "And David said to him, "Do not fear, for I will show you kindness for the sake of your father Jonathan, and I will restore to you all the land of Saul your father, and you shall eat at my table always."
These Bible verses about kindness go against the concept of kindness equating to "losing". Although mentioned earlier, these verses emphasize more on what we are getting when we are kind. Only selfishness can convince us that we lose when we give more and love more. But, in reality, the more we are kind, the more we please the God we serve. And get this, no one has ever lost in serving the Lord! Absolutely no one.
Bible Verses About Kindness: Its Components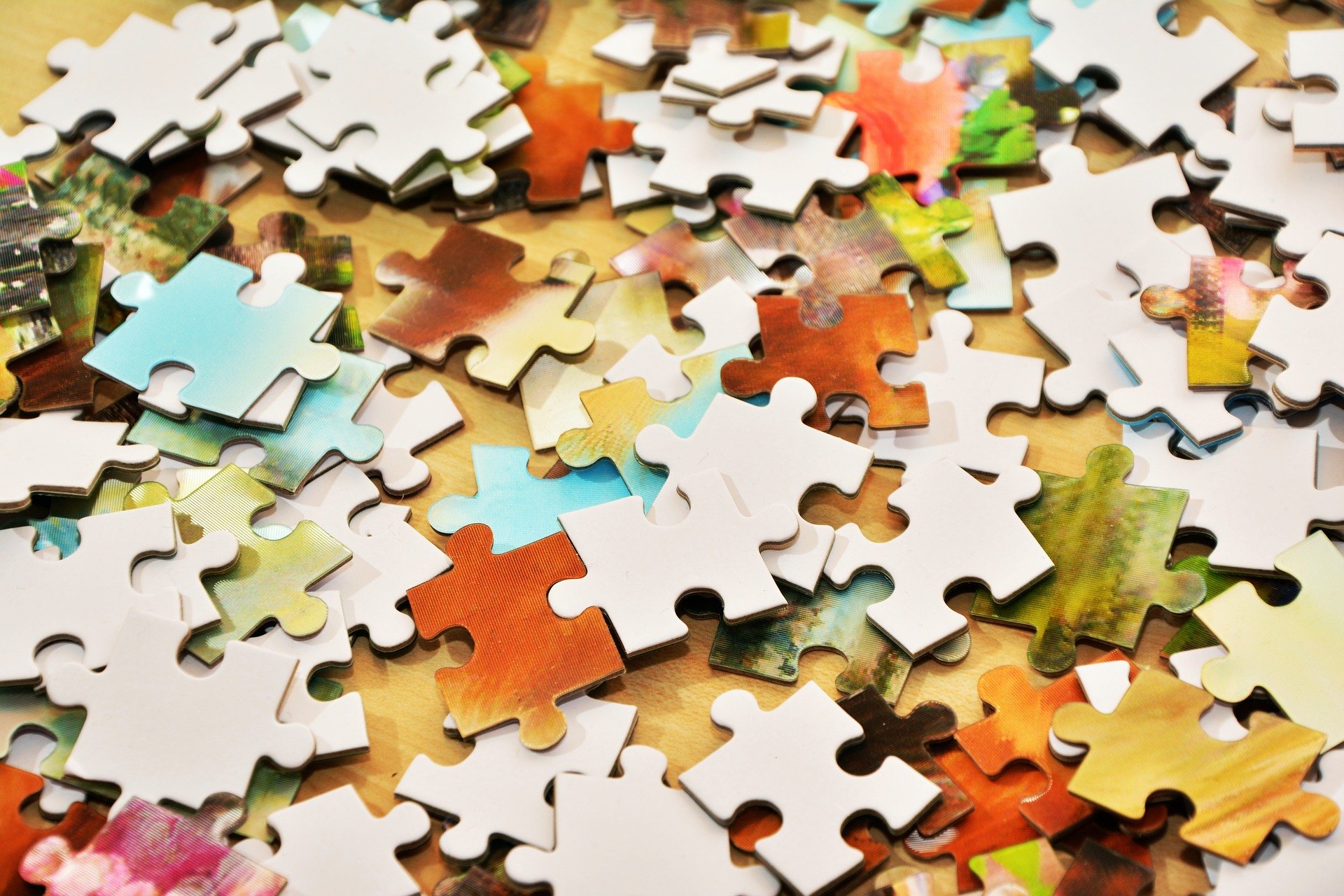 The path to kindness isn't a single route. Since it offers multiple virtues once we attain it, it is expected that attaining it also requires other virtues too. Being "kind" means we have passed the other requirements that are needed in order to have a kind heart. Below are Bible verses about kindness that explain the primary components that are needed to establish kindness that stays no matter what happens.
Mercy
Matthew 5:7 "Blessed are the merciful, for they shall receive mercy."
Zechariah 7:9 "Thus says the Lord of hosts, Render true judgments, show kindness and mercy to one another."
Zechariah 7:10 "Do not oppress the widow, the fatherless, the sojourner, or the poor, and let none of you devise evil against another in your heart."
Proverbs 15:1 "A soft answer turns away wrath, but a harsh word stirs up anger."
A kind person never runs out of mercy. In fact, they operate with mercy. Take for instance the people who serve for the good of the unprivileged. Indeed, they are kind people. But, behind that kindness is their mercy towards those who need their help. When we start living with empathy, that's when we know we are merciful enough to be live with kindness. If one is worried that he or she may lack in this area, there is nothing to worry about – Just connect with the source of kindness Himself!
Generosity
Matthew 5:42 "Give to the one who begs from you, and don't refuse the one who would borrow from you."
Genesis 21:23 "Now, therefore, swear to me here by God that you will not deal falsely with me or with my descendants or with my posterity, but as I have dealt kindly with you, so you will deal with me and with the land where you have sojourned."
Acts 27:3 "The next day we put in at Sidon. And Julius treated Paul kindly and gave him leave to go to his friends and be cared for."
Psalm 112:5 "It is well with the man who deals generously and lends; who conducts his affairs with justice."
A kind person is generous. Actually, one of the many words that oppose kindness is selfishness which is the opposite of generosity. Kindness was never an individual gift, it's not something we keep only for ourselves to see. Instead, it is a virtue that is seen and shared with other people. If someone is finally able to realize that true wealth and fullness in life is when we become blessings through God's blessings – Then, attaining kindness is expected to follow.
Selfless Kindness
2 Samuel 9:1 "And David said, "Is there still anyone left of the house of Saul, that I may show him kindness for Jonathan's sake?"
Luke 6:30 "Give to everyone who begs from you, and from one who takes away your goods do not demand them back."
Luke 12:33-34 "Sell your possessions and give to the needy. Provide yourselves with moneybags that do not grow old, with a treasure in the heavens that does not fail, where no thief approaches and no moth destroys. For where your treasure is, there will your heart be also."
James 1:27 "Religion that is pure and undefiled before God, the Father, is this: to visit orphans and widows in their affliction and to keep oneself unstained from the world."
Galatians 6:9 "And let us not grow weary of doing good, for in due season we will reap, if we do not give up."
These Bible verses about kindness depict its authenticity and purpose. We should never fake kindness for two reasons; first, genuine kindness can never be imitated. Second, it is offensive to do acts under God's Name when our intentions aren't for Him. To keep in check as to if our kindness is to serve God or to please people, we should ask ourselves who we want as the audience. Do we want the world to see our kindness just to act like good people? or do we want God to see our devotion to Him through our kindness? If God is your answer, then, the world doesn't have to see the kindness you do for yourself and for others.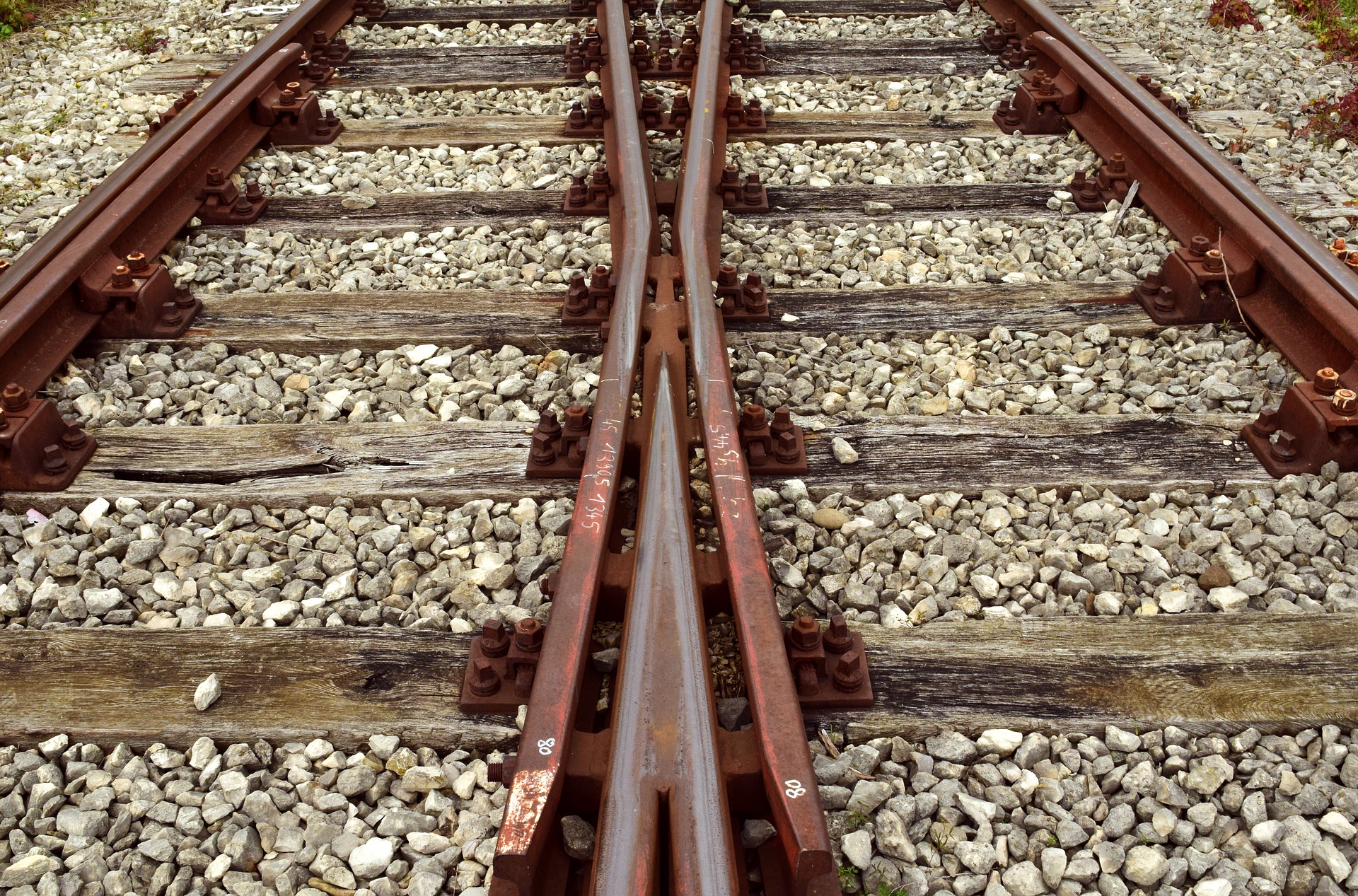 Humility
1 Peter 3:8 "Finally, all of you, have unity of mind, sympathy, brotherly love, a tender heart, and a humble mind."
Micah 6:8 "He has told you, O man, what is good; and what does the Lord require of you but to do justice, and to love kindness, and to walk humbly with your God?"
1 Timothy 5:10 "And having a reputation for good works: if she has brought up children, has shown hospitality, has washed the feet of the saints, has cared for the afflicted, and has devoted herself to every good work."
1 Timothy 6:18 "They are to do good, to be rich in good works, to be generous and ready to share."
Being boastful, rude or anything related to these words is opposite to kindness. We need to humble ourselves before we can learn to have a heart that is kind. Kindness is like a glass of clear water. It is pure and clean, however, once black ink meets the surface of the clear water- It is no longer clear water. If we want to practice the mentioned Bible verses about kindness into our lives, we should not allow boastful and self-centered thoughts to taint the beautiful and pure virtue that is kindness.
Choosing Kindness Daily
No matter what the world says, kindness will always be the better and correct choice. It is the kind of virtue that stems from the Lord and affects every aspect of our lives. Aside from its evident psychological benefits, we are wired spiritually to act with it. The Bible verses about kindness above tackle the multiple faces of this virtue and how we should stay persistent in choosing it no matter what arises before our presence!