The leading cause of disability around the globe is depression. It affects more than 264 million people worldwide, numbing them from enjoying the beauty of life. Depression is a serious mental illness that is fairly common, however. A variety of reasons and events lead to this persistent sadness which affects the entire physiological make-up of a person. It can affect the way people think, how they feel, and the way they react to certain things. Their perceptions and actions are negatively associated with loss of interest even with things that they normally enjoy, resulting in reduced productivity and in worse cases, inability to function at all. No one is invulnerable to depression. Everybody can experience this serious illness, even Christians. The Bible gives us several Bible verses about depression to help people battling with this illness.
Depression is as real as any physical disease that targets the mind instead of the body. This is not a mere feeling caused by a lack of faith in God. Many Christians battle with depression all around the world. Some of them are misunderstood while others hide their pain in fear of judgment. But, there is no reason to hide or fear, for God's power is made perfect in weakness (2 Corinthians 12:9), and in our lives, He should increase as we decrease (John 3:30).
The power of God is enough for all our needs and stronger than any disease. It is not only through the wounds of the flesh that He can heal us but through every sore and gash of the soul. In this manner, like the Apostle Paul, we can boast of our weaknesses because of the power of God. Let's rest in God's power with these Bible verses about depression.
Bible Verses In Times Of Grief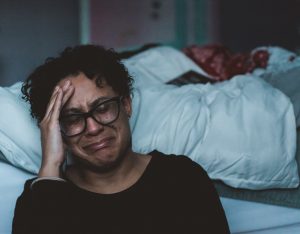 God is a strong tower for the oppressed, a safe place for the worried, a refuge for the crushed in spirit. He is the mighty hands we can run into when we are broken, hurting or mourning. In Him, we can find the comfort we are seeking which the world cannot give. Our God is the God of all comfort. We can always count on Him whenever and wherever we are. Through the good times and bad, He never leaves our side even when we fail. When we go through a difficult and challenging situation, sometimes we think we are alone. This is a lie of the enemy to pull us away from our Father who cares for us with bursting compassion (Nahum 1:7).
In seasons of grief and mourning, we can put our trust in God who can supply us the peace that we need. When we face circumstances like the loss of a loved one, broken relationships, and the failure to reach our dreams, we should remember that the things God allows in our lives are just pieces for His greater plan. In these struggles, we are not alone, and never will we be. The Lord sees us in our sorrows and He is not a passive audience of our griefs. He fully understands our anguish and yearns that we share it with Him. God's compassion abounds towards His children. Here are some of the best Bible verses about depression to help us during our seasons of sorrow and grief. Let's find our security in the promises of God and in His mighty rock.
Psalm 34:18 The Lord is near to the brokenhearted and saves the crushed in spirit.
Matthew 11:28 Come to me, all who labor and are heavy laden, and I will give you rest.
Psalm 30:5 For his anger is but for a moment, and his favor is for a lifetime. Weeping may tarry for the night, but joy comes with the morning.
Psalm 40:1-2 I waited patiently for the Lord; he inclined to me and heard my cry. He drew me up from the pit of destruction, out of the miry bog, and set my feet upon a rock, making my steps secure.
Joshua 1:9 This is my command—be strong and courageous! Do not be afraid or discouraged. For the Lord your God is with you wherever you go.
Romans 8:18 Yet what we suffer now is nothing compared to the glory he will reveal to us later.
Bible Verses When Pain Is Deep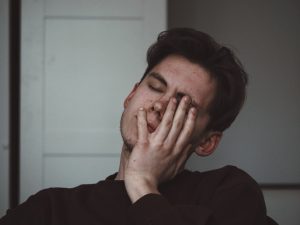 There are seasons in our lives when sorrow is great. These can be circumstances that bring us sudden anguish such as death, betrayal, and other unforeseen or unwanted events. But there are also situations where pain seems like it is already attached to our veins. It feels like it remains within us for a longer time than we expected. The pain never seems to go away. We feel like we have done everything we can to be free from this agony, but all our efforts seem in vain. It just doesn't make sense. The pain may be so great that it sucks out all our energy until we feel empty inside. Your situation may feel hopeless and you hate the pain it causes. However, take heart, you are neither left alone nor abandoned (Deuteronomy 31:8).
What you are feeling is real and the turmoil within you is true. It is completely fine to feel that you are not fine. Sometimes, we need to recognize first that we are in pain before we can start to heal. Yet, the best antidote to all the pains of the soul is the warm comfort straight from the arms of God. He knows exactly where it is aching and why we feel this way. It may seem endless and tiring. But God has promised that a time will come when He will wipe away every tear from our eyes and there will be no more mourning nor pain (Revelation 21:4). Read these Bible verses about depression for other promises of God that you can hold on to when pain is deep.
Romans 8:28 And we know that for those who love God all things work together for good, for those who are called according to his purpose.
Revelation 21:4 He will wipe away every tear from their eyes, and death shall be no more, neither shall there be mourning, nor crying, nor pain anymore, for the former things have passed away.
Psalm 9:9 The Lord is a stronghold for the oppressed, a stronghold in times of trouble.
Psalm 34:17 When the righteous cry for help, the Lord hears and delivers them out of all their troubles.
John 10:10 The thief comes only to steal and kill and destroy. I came that they may have life and have it abundantly
Deuteronomy 31:8 Do not be afraid or discouraged, for the Lord will personally go ahead of you. He will be with you; he will neither fail you nor abandon you.
Sadness And Depression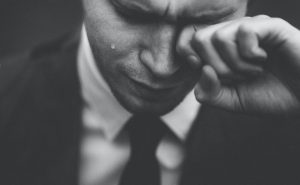 The amazing power of God is, that He can turn whatever difficult circumstance that we are facing for our greater good. He can turn our mourning into dancing and our sorrows into joy (Psalm 30:11). When the world gives us sackcloth to wear, He can pick us from the miry clay to clothe us with gladness and grace. Our crown of ashes, He can replace with a beautiful headdress (Isaiah 61:3). Nothing will be impossible in His name (Luke 1:37). God allows sadness to sometimes overwhelm us but He never uses it to destroy us. In the midst of our sadness and depression, God provides our minds with peace and our hearts with hope.
Finding Peace and Strength
The following Bible verses about depression can help you during moments when you can't figure out your own emotions. May you remember to run to God who can supply you with peace and strength. He is waiting with open arms to fill you with the love that you need. There are some seasons in our lives where we find it hard to trust God. But though there are other places where we can put our trust, they are unsteady. The only sure refuge and fortress are in God's arms alone. The Lord promised that He will keep in perfect peace those whose trust in Him. We can find strength and peace amid depression. This is the kind of peace that surpasses all understanding because it is God's supernatural peace which He gives.
Psalm 30:11 You have turned for me my mourning into dancing; you have loosed my sackcloth; and clothed me with gladness,
Psalm 3:3 But you, O Lord, are a shield about me, my glory, and the lifter of my head.
Philippians 4:6-7 Don't worry about anything; instead, pray about everything. Tell God what you need, and thank him for all he has done. Then you will experience God's peace, which exceeds anything we can understand. His peace will guard your hearts and minds as you live in Christ Jesus.
Romans 15:13 May the God of hope fill you with all joy and peace in believing, so that by the power of the Holy Spirit you may abound in hope.
John 16:33 I have said these things to you, that in me you may have peace. In the world you will have tribulation. But take heart; I have overcome the world.
Isaiah 26:3 You will keep in perfect peace those whose minds are steadfast because they trust in you.
Scriptures For The Raging Battles In Our Minds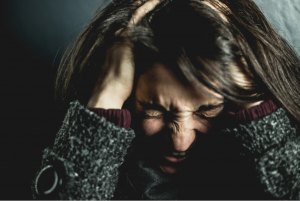 Do you feel weary and exhausted needing to fight your battles almost every day? It is hard because your fight seems ceaseless and hopeless. You see no chance of winning. Everything feels like a never-ending loop of uncertainties amid conflicts. We live in a world full of stress and trouble. It is unavoidable, and we may prevent some but all our efforts will not be enough. There are just too many things going on around and within us enough to rob all our joy and focus our minds in worries. The only way to win the battles violently ranting in our heads is to surrender it before the One who is in control.
We cannot win only by our strength or might. Moreover, these battles are not ours alone, but God's as well. Surrendering our battles to God means that we let Him fight for us. If the battlefield of the enemy is our mind, we need to fill it with the Word of God to combat its corruption. Here are some of the best Bible verses about depression to help us fight the raging battles in our minds. These verses will remind us to fight in God's power. When it is God who strengthens us, we can never lose a battle under His sovereign hands.
Philippians 4:13 I can do all things through him who strengthens me.
Isaiah 40:31 But those who trust the

Lord

will find new strength.

They will be strong like eagles

soaring upward on wings;

they will walk and run

without getting tired.

Romans 8:31-32 What shall we say about such wonderful things as these? If God is for us, who can ever be against us? Since he did not spare even his own Son but gave him up for us all, won't he also give us everything else?
Romans 8:35-37 Can anything separate us from the love of Christ? Can trouble, suffering, and hard times, or hunger and nakedness, or danger and death? It is exactly as the Scriptures say, "For you, we face death all day long. We are like sheep on their way to be butchered." In everything, we have won more than a victory because of Christ who loves us.
Psalm 42:11 Why are you cast down, O my soul, and why are you in turmoil within me? Hope in God; for I shall again praise him, my salvation, and my God.
Isaiah 40:29 He gives power to the faint, and to him who has no might he increases strength.
Bible Verses To Hold on Through our Darkest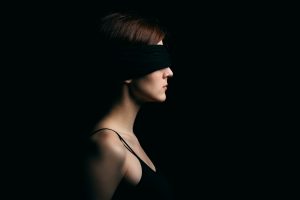 When we start to drift into sin and take steps away from the presence of God, we feel that God has abandoned us. The Lord hates sin and He cannot tolerate it. Sin offends Him and His holiness. This truth will never change and neither will the grace of God change. It never falters. The Lord cannot leave His children in darkness. He will embrace us even in our darkest hours. He never chooses us only when we are able. In fact, He has chosen us while we are sinners. In the Parable of the Lost Sheep (Matthew 8:12-14 and Luke 15:3-7). Jesus tells the story of a shepherd who leaves his flock of ninety-nine sheep to find his one lost sheep.
The Lord is our shepherd who will find us when we are lost. We can never be too far gone in the eyes of God. His grace runs deep and runs far. No matter where it is aching and no matter how far we've felt away from God, His arms are waiting to run into for comfort the way the Father of the prodigal son is waiting for his son's return. Find encouragement in these Bible verses about depression. Be reminded that nothing will be able to separate us from the love of God in Christ Jesus.
Isaiah 41:10 Don't be afraid. I am with you. Don't tremble with fear. I am your God. I will make you strong, as I protect you with my arm and give you victories.
Psalm 143:1-2 Hear my prayer, O Lord; give ear to my pleas for mercy! In your faithfulness answer me, in your righteousness! Enter not into judgment with your servant, for no one living is righteous before you.
Psalm 143:7-8 Answer me quickly, O Lord! My spirit fails! Hide not your face from me, lest I be like those who go down to the pit. Let me hear in the morning of your steadfast love, for in you I trust. Make me know the way I should go,for to you I lift up my soul.
Romans 8:38-39 For I am sure that neither death nor life, nor angels nor rulers, nor things present nor things to come, nor powers, nor height nor depth, nor anything else in all creation, will be able to separate us from the love of God in Christ Jesus our Lord.
2 Corinthians 1:3-4 Praise be to the God and Father of our Lord Jesus Christ, the Father of compassion and the God of all comfort, who comforts us in all our troubles, so that we can comfort those in any trouble with the comfort we ourselves receive from God.
Psalm 23:4 Even though I walk through the valley of the shadow of death, I will fear no evil, for you are with me; your rod and your staff, they comfort me.
Our weaknesses can reveal the power of God in our lives. The present sufferings we encounter today are preparing for us an eternal glory that far outweighs all these pains (2 Corinthians 4:17). If you are enduring immense sadness and depression, please know that our God is a healer of all sickness. We need to trust in Him in whatever season we have right now. Let's place our confidence in Him whose promises are sure and steadfast. We need to recognize that the Lord is all we need. He can meet us in any chaos and any danger. Where we are suffering, He can meet us there without judgment. Therefore, let us come boldly to His throne of grace. Furthermore, let us also carry His Words in our daily battles with these Bible verses about depression.