God's righteousness indicates His goodness and perfection. It is an attribute that God alone possesses perfectly. Though we may not understand His ways, as it is unfathomable, we can never doubt His judgment. In scripture, we can see that this feature is one of the most noticeable traits that God exhibits. Through various stories recorded in the Bible, we can see the expression of God's righteousness. The justness of God and the way He presents Himself in the Bible shows no partiality, prejudice nor inconsistency. As we get to know Him through Bible verses about the righteousness of God, we get to see how His actions reflect His Holy nature. Through the guidance of His words, we will get to know and understand the righteousness of God which is equally essential and marvelous for us, His creation.
What Is The Righteousness Of God?
Categorically, the immensity of God's righteousness is immeasurable. But with God's word as our guide, we can unravel and make clear some of its aspects. With reference to men, righteousness means yielding to a standard of fairness and virtues. Throughout history, we follow and act upon what we are taught to be acceptable in our culture. Likewise, many believe God does things because it is needed or because it is "Godly". However, this is one of the misconceptions about the characteristics of God. This error in thinking and speaking have led to many fallacies on the Christian impression of how God is. Nobody can set a standard of what is morally or ethically right except God. And because His righteousness is simply a part of Him, it is natural for Him to be just.
Psalm 11:7 For the Lord is righteous; he loves righteous deeds; the upright shall behold his face.
The Old Testament commonly used a word that translates to "straight' for the term "just". While the New Testament uses a word that means "equal". Both of these words are the perfect embodiment of righteousness that God possesses. There is nothing or anything in His nature that is not perfect. He is the basis of equity and fairness of judgment. God cannot be outlined by the word "righteousness. Because being righteous is defined by God alone. "Everything moves according to His will and His righteousness. Therefore, all things work for what they should be and what they should become. His being was not shaped nor depends on any certain criteria. He was and He will always be the same from the beginning to the end of time.
All His Ways are Just and Perfect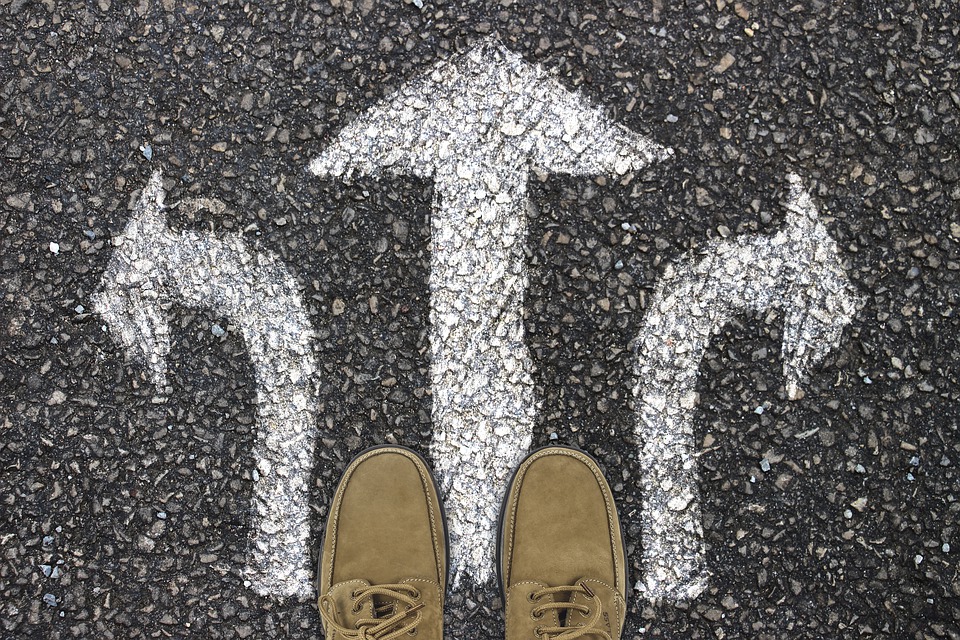 When confronted by sudden misfortune or adversity, sometimes, we can not help but ask God "why". Why does He allow us to be in certain situations when we try our best to live by His words. We question why non-believers who commit sins against God do not suffer as much as we do. Unfortunately, no one can give the exact answer as to why some things happen in our lives. However, these Bible verses about the righteousness of God enlightens us on why we need to go through harsh circumstances. We must remember God's righteous power so we can trust Him to always bring good things for us as we continue trusting Him.
Jeremiah 12:1 Righteous are You, O Lord, that I would plead my case with You; Indeed I would discuss matters of justice with You: Why has the way of the wicked prospered? Why are all those who deal in treachery at ease?
Deuteronomy 32:4 "The Rock! His work is perfect, For all His ways are just; A God of faithfulness and without injustice, Righteous and upright is He.
Psalm 48:10 As is Your name, O God, So is Your praise to the ends of the earth; Your right hand is full of righteousness.
Psalm 71:19 For Your righteousness, O God, reaches to the heavens, You who have done great things; O God, who is like You?
Psalm 97:2 Clouds and thick darkness surround Him; Righteousness and justice are the foundation of His throne.
Psalm 111:3 Splendid and majestic is His work, And His righteousness endures forever.
Isaiah 51:8 "For the moth will eat them like a garment, And the grub will eat them like wool. But My righteousness will be forever, And My salvation to all generations."
Trust His Judgment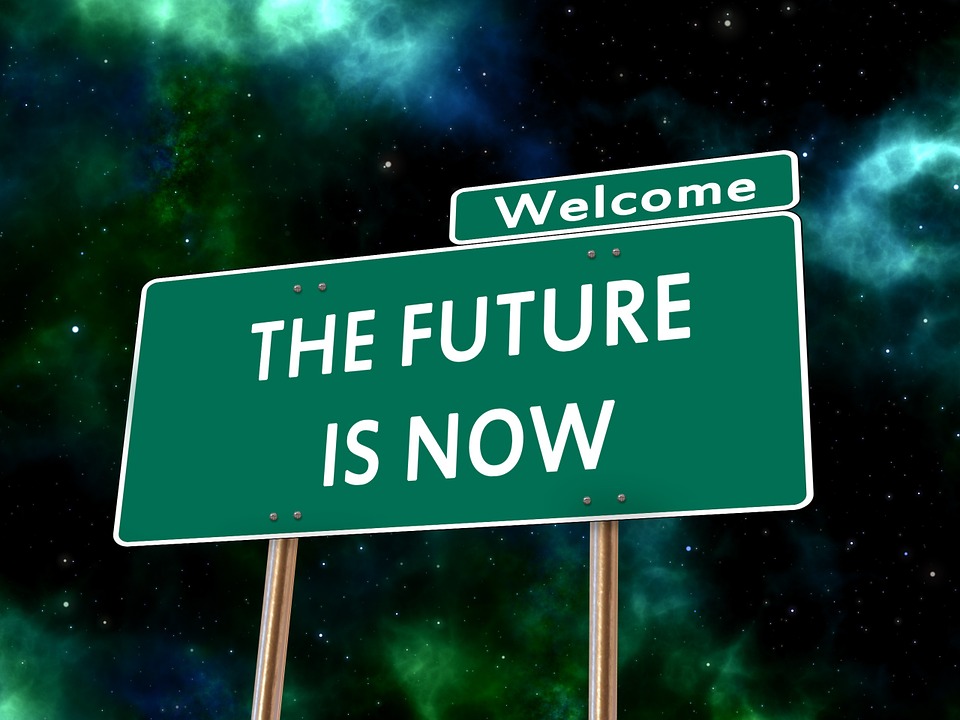 Keeping our faith in a world that is trying to drive us away from God is not easy. There are many things that make us doubt Him, making our faith in Him weaker. In times like this, we should meditate using His words in the Bible. We should always remind ourselves from time to time that we can always trust Him and that He always has our backs. No matter how complicated our situation gets, or when it seems like there's no way out, trust God's judgment. As long as we remain faithful to Him, our God will never let us down.
Job 37:23 "The Almighty—we cannot find Him; He is exalted in power And He will not do violence to justice and abundant righteousness.
Psalm 36:6 Your righteousness is like the mountains of God; Your judgments are like a great deep. O Lord, You preserve man and beast.
Isaiah 5:16 But the Lord of hosts will be exalted in judgment, And the holy God will show Himself holy in righteousness.
Psalm 97:6The heavens declare His righteousness, And all the peoples have seen His glory.
Daniel 9:14 Therefore the Lord has kept the calamity in store and brought it on us; for the Lord our God is righteous with respect to all His deeds which He has done, but we have not obeyed His voice.
Psalm 129:4 The Lord is righteous; He has cut in two the cords of the wicked
Romans 8:4 so that the requirement of the Law might be fulfilled in us, who do not walk according to the flesh but according to the Spirit.
The Righteousness Of God And His Love For Us
As said above, God's judgment is always fair and just. Each sin we commit will be punished accordingly. With God, no good thing will be in vain and no sin will go unpunished (Proverbs 11:21). The laws of men may be changed from time to time, but the law of God is righteous from the beginning and His counsel will never change. Meaning, we will always get what we deserve. And because we are humans with limited capacity and understanding, it is inevitable for us to commit sins. But it doesn't mean that we will be punished for every single thing that we do wrong. Remember, because of God's great love, He sent Jesus, His one and only begotten son to die on the cross for our sins.
Along with His righteousness is God's love for us. He is willing to forgive us no matter how bad our sins are. His understanding and love for us are immeasurable to all things.
Psalm 119:137 Tsadhe. Righteous are You, O Lord, And upright are Your judgments.
Psalm 145:17 The Lord is righteous in all His ways And kind in all His deeds.
Isaiah 46:13 "I bring near My righteousness, it is not far off; And My salvation will not delay.And I will grant salvation in Zion, And My glory for Israel.
Psalm 19:8-9 The precepts of the Lord are right, rejoicing the heart; The commandment of the Lord is pure, enlightening the eyes. The fear of the Lord is clean, enduring forever; The judgments of the Lord are true; they are righteous altogether.
Deuteronomy 4:8 Or what great nation is there that has statutes and judgments as righteous as this whole law which I am setting before you today?
Fair Judgment and Forgiveness of Sins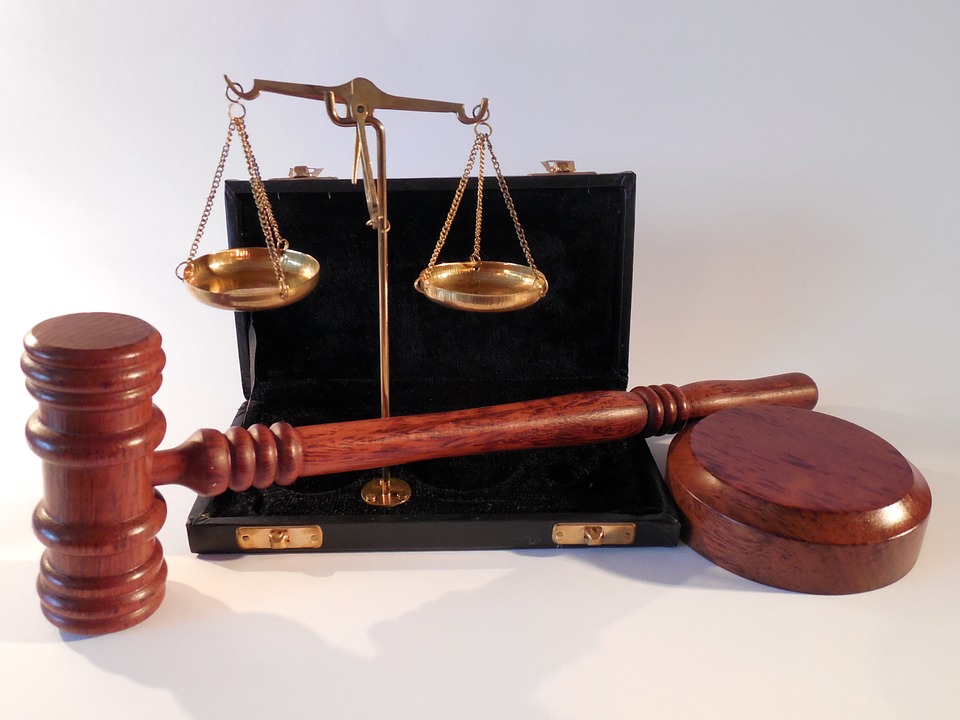 As long as we live, there is always a chance to repent. We can always ask for the forgiveness of our sins and become the person that God wants us to be, someone who lives by faith. But the Bible also speaks of the sins which are unforgivable in front of God (Matthew 12:31 – 32). His righteousness includes fair judgment towards sins that are committed intentionally and repeatedly. Furthermore, in the Book of Revelation, we can read how the righteousness of God will be carried out accordingly. These Bible verses below will tell us more about the righteousness of God and how sins are forgiven through fair judgment.
Psalm 9:8 And He will judge the world in righteousness; He will execute judgment for the peoples with equity.
2 Samuel 23:3-4 "The God of Israel said, The Rock of Israel spoke to me, He who rules over men righteously, Who rules in the fear of God, Is as the light of the morning when the sun rises, a morning without clouds, When the tender grass springs out of the earth, Through sunshine after rain.'
Psalm 96:13 Before the Lord, for He is coming, For He is coming to judge the earth. He will judge the world in righteousness And the peoples in His faithfulness.
Daniel 9:16 O Lord, in accordance with all Your righteous acts, let now Your anger and Your wrath turn away from Your city Jerusalem, Your holy mountain; for because of our sins and the iniquities of our fathers, Jerusalem, and Your people have become a reproach to all those around us.
Romans 8:33 Who will bring a charge against God's elect? God is the one who justifies
Righteousness Equates To His Faithfulness And Truthfulness
The Bible is full of promises from God; and His righteousness guarantees the fulfillment of the covenants that He has made. As the Bible says, God's truthfulness stands until the end of time and we can be assured that He will be faithful to all His words. No matter how big or small our situations are, every word in the Bible is true and destined to be fulfilled. Hence, we should always hold on to these promises.
Psalm 119:142 Your righteousness is an everlasting righteousness, And Your law is truth.
Jeremiah 9:23-24 Thus says the Lord, "Let not a wise man boast of his wisdom, and let not the mighty man boast of his might, let not a rich man boast of his riches; but let him who boasts boast of this, that he understands and knows Me, that I am the Lord who exercises lovingkindness, justice, and righteousness on earth; for I delight in these things," declares the Lord.
Isaiah 41:10 'Do not fear, for I am with you; Do not anxiously look about you, for I am your God. I will strengthen you, surely I will help you, Surely I will uphold you with My righteous right hand.'
Psalm 4:2-3 O sons of men, how long will my honor become a reproach? How long will you love what is worthless and aim at deception? Selah. But know that the Lord has set apart the godly man for Himself; The Lord hears when I call to Him.
Micah 6:5 "My people, remember now What Balak king of Moab counseled And what Balaam son of Beor answered him, And from Shittim to Gilgal so that you might know the righteous acts of the Lord."
Righteousness From God
The knowledge about the righteousness of God leads us to find wisdom from Him. As mere humans, our assumptions are always wrong and our judgments are hardly fair. We tend to be affected by the environment we live in, which is the world. Throughout our lives, we know how unfair and unrighteous the world is. Our personal biases prevent us from being righteous in front of God. Hence, we should seek His guidance and ask Him for wisdom. In this way, we can make a better decisions for our lives.
Isaiah 45:21 "Declare and set forth your case; Indeed, let them consult together. Who has announced this from of old? Who has long since declared it? Is it not I, the Lord? And there is no other God besides Me, A righteous God and a Savior; There is none except Me.
Psalm 40:10 I have not hidden Your righteousness within my heart; I have spoken of Your faithfulness and Your salvation; I have not concealed Your lovingkindness and Your truth from the great congregation.
John 17:25 "O righteous Father, although the world has not known You, yet I have known You, and these have known that You sent Me;
Exodus 9:27 Then Pharaoh sent for Moses and Aaron, and said to them, "I have sinned this time; the Lord is the righteous one, and I and my people are the wicked ones.
Judges 5:11 "At the sound of those who divide flocks among the watering places, There they shall recount the righteous deeds of the Lord, The righteous deeds for His peasantry in Israel. Then the people of the Lord went down to the gates.
God is Always Righteous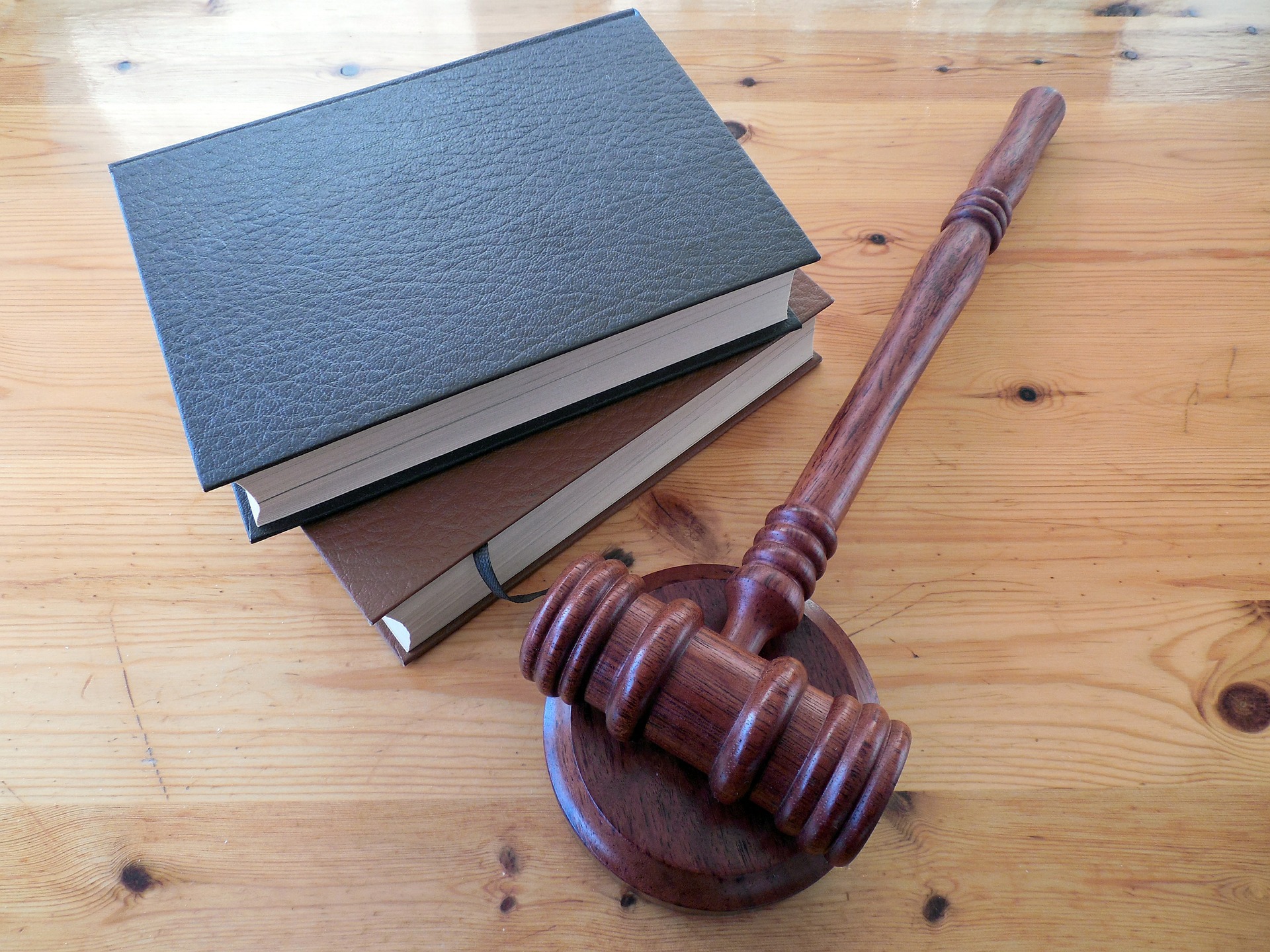 Everything we know that exist and has yet to exist is subject to change. There is a famous saying that states, nothing is built to last. But the Bible says that God alone does not change. His strength, power, and attributes are immutable. He is the same from the beginning to the end. His laws are stable as is His righteousness. So with God, the things from the past and what we are now in the present are all measured fairly.
1 Samuel 12:7 So now, take your stand, that I may plead with you before the Lord concerning all the righteous acts of the Lord which He did for you and your fathers.
Jeremiah 9:24 but let him who boasts boast of this, that he understands and knows Me, that I am the Lord who exercises lovingkindness, justice, and righteousness on earth; for I delight in these things," declares the Lord.
Revelation 15:3 And they *sang the song of Moses, the bond-servant of God, and the song of the Lamb, saying, "Great and marvelous are Your works, O Lord God, the Almighty; Righteous and true are Your ways, King of the nations!
Psalm 65:5 By awesome deeds You answer us in righteousness, O God of our salvation, You who are the trust of all the ends of the earth and of the farthest sea;
Psalm 116:4-6 Then I called upon the name of the Lord: "O Lord, I beseech You, save my life!" Gracious is the Lord, and righteous; Yes, our God is compassionate. The Lord preserves the simple; I was brought low, and He saved me.
Isaiah 50:8 He who vindicates Me is near; Who will contend with Me? Let us stand up to each other; Who has a case against Me? Let him draw near to Me.
Psalm 7:9 O let the evil of the wicked come to an end, but establish the righteous; For the righteous God tries the hearts and minds.
Bible Verses About The Righteousness Of God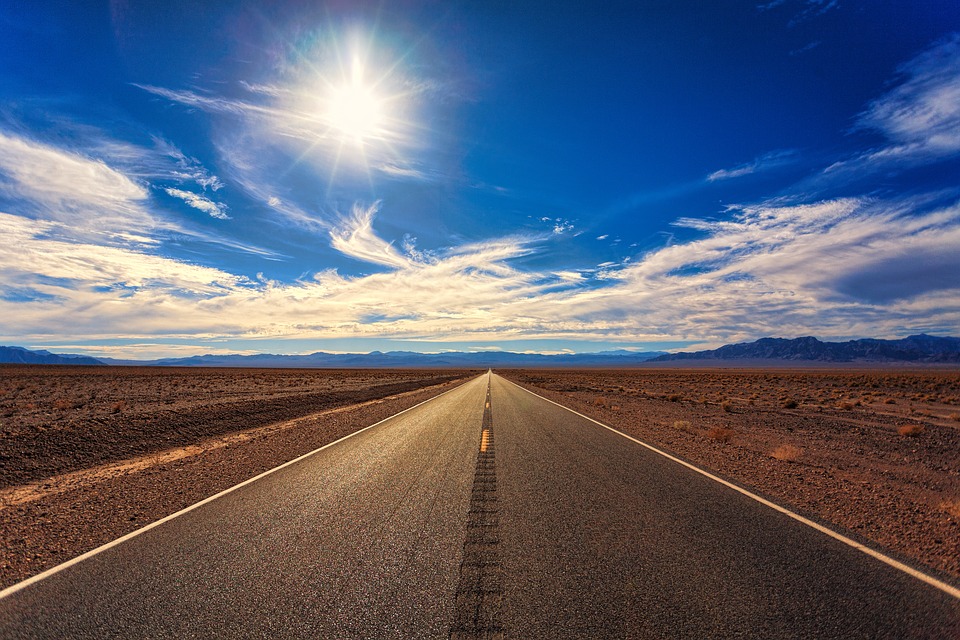 In all circumstances written in the Bible, God exhibits His unparalleled righteousness. His words guided His people to walk in the light. In the Bible, the Israelites witnessed the righteousness of God. And likewise, through God's grace today, we get to marvel at the same attributes of God. These Bible verses about the righteousness of God will help us know more about God's guidance.
Romans 3:5 But if our unrighteousness demonstrates the righteousness of God, what shall we say? The God who inflicts wrath is not unrighteous, is He? (I am speaking in human terms.)
Ezra 9:15 O Lord God of Israel, You are righteous, for we have been left an escaped remnant, as it is this day; behold, we are before You in our guilt, for no one can stand before You because of this."
Isaiah 10:22 For though your people, O Israel, may be like the sand of the sea, Only a remnant within them will return; A destruction is determined, overflowing with righteousness.
Lamentations 1:18 "The Lord is righteous; For I have rebelled against His command; Hear now, all peoples, And behold my pain; My virgins and my young men Have gone into captivity.
Isaiah 28:17 "I will make justice the measuring line And righteousness the level; Then hail will sweep away the refuge of lies And the waters will overflow the secret place.
Malachi 3:5 "Then I will draw near to you for judgment; and I will be a swift witness against the sorcerers and against the adulterers and against those who swear falsely, and against those who oppress the wage earner in his wages, the widow and the orphan, and those who turn aside the alien and do not fear Me," says the Lord of hosts.
Romans 2:2 And we know that the judgment of God rightly falls upon those who practice such things.
Psalm 33:4 For the word of the Lord is upright, And all His work is done in faithfulness.
God Judges with Righteousness
God can see through everything, which is why His judgments are objective. All the goodness that we do may go unnoticed by the people around us, but God knows and sees what we do. And all the sins that we commit in secret will not go unfinished. Knowing about the perfect righteousness of God teaches us to live not by sight nor the preference of the naked eye. Instead, we should live by the dictation of our conscience and our faith.
Nehemiah 9:8 "You found his heart faithful before You And made a covenant with him To give him the land of the Canaanite, Of the Hittite and the Amorite, Of the Perizzite, the Jebusite and the Girgashite— To give it to his descendants. And You have fulfilled Your promise, For You are righteous.
Psalm 4:1 For the choir director; on stringed instruments. A Psalm of David. Answer me when I call, O God of my righteousness! You have relieved me in my distress; Be gracious to me and hear my prayer.
2 Timothy 4:8 in the future there is laid up for me the crown of righteousness, which the Lord, the righteous Judge, will award to me on that day; and not only to me but also to all who have loved His appearing.
Psalm 50:6 And the heavens declare His righteousness, For God Himself is judge. Selah.
Job 8:3 "Does God pervert justice? Or does the Almighty pervert what is right?
Psalm 11:7 For the Lord is righteous, He loves righteousness; The upright will behold His face.
Zechariah 8:8 and I will bring them back and they will live in the midst of Jerusalem, and they shall be My people, and I will be their God in truth and righteousness.'
Psalm 51:4 Against You, You only, I have sinned and done what is evil in Your sight, So that You are justified when You speak And blameless when You judge.
He is a God of Justice

God has many characteristics mentioned in the Bible. And one this is His possession of perfect justice. When we allow ourselves to learn from His words, we learn to think according to His ways; with fairness, dignity, and compassion. His justice is not impartial, unlike the justice we have on earth. That is the reason why we can always rely on His edicts on what is right or wrong for us. We should follow His advice because we can be sure that it will never harm us.
Romans 1:32 and although they know the ordinance of God, that those who practice such things are worthy of death, they not only do the same but also give hearty approval to those who practice them.
Psalm 119:7 I shall give thanks to You with uprightness of heart When I learn Your righteous judgments.
Romans 7:12 So then, the Law is holy, and the commandment is holy and righteous and good.
Psalm 35:24 Judge me, O Lord my God, according to Your righteousness, And do not let them rejoice over me.
Zephaniah 3:5 The Lord is righteous within her; He will do no injustice. Every morning He brings His justice to light; He does not fail. But the unjust knows no shame.
Jeremiah 11:20 But, O Lord of hosts, who judge righteously, Who tries the feelings and the heart, Let me see Your vengeance on them, For to You have I committed my cause.
Genesis 18:25 Far be it from You to do such a thing, to slay the righteous with the wicked, so that the righteous and the wicked are treated alike. Far be it from You! Shall not the Judge of all the earth deal justly?"
The power Of His Righteousness
God is the best judge. He judges with righteousness and love. Although God is more than capable to make us follow His will regardless of our desire, He still gives us the power to choose. Many have committed sins against God despite His goodness. Yet, God still offers us endless chances to seek His forgiveness and find salvation in Jesus. Because of God's righteousness, we are assured that the justice we cannot get on earth will be given by God someday.
Micah 7:9 I will bear the indignation of the Lord Because I have sinned against Him until He pleads my case and executes justice for me. He will bring me out to the light, And I will see His righteousness.
Psalm 9:4 For You have maintained my just cause; You have sat on the throne judging righteously.
Psalm 99:4 The strength of the King loves justice; You have established equity; You have executed justice and righteousness in Jacob.
2 Chronicles 12:5-6 Then Shemaiah the prophet came to Rehoboam and the princes of Judah who had gathered at Jerusalem because of Shishak, and he said to them, "Thus says the Lord, 'You have forsaken Me, so I also have forsaken you to Shishak.'" So the princes of Israel and the king humbled themselves and said, "The Lord is righteous."
Psalm 103:6 The Lord performs righteous deeds And judgments for all who are oppressed.
Proverbs 21:12 The righteous one considers the house of the wicked, Turning the wicked to ruin.
Psalm 7:11 God is a righteous judge, And a God who has indignation every day.
God's Concluding Righteousness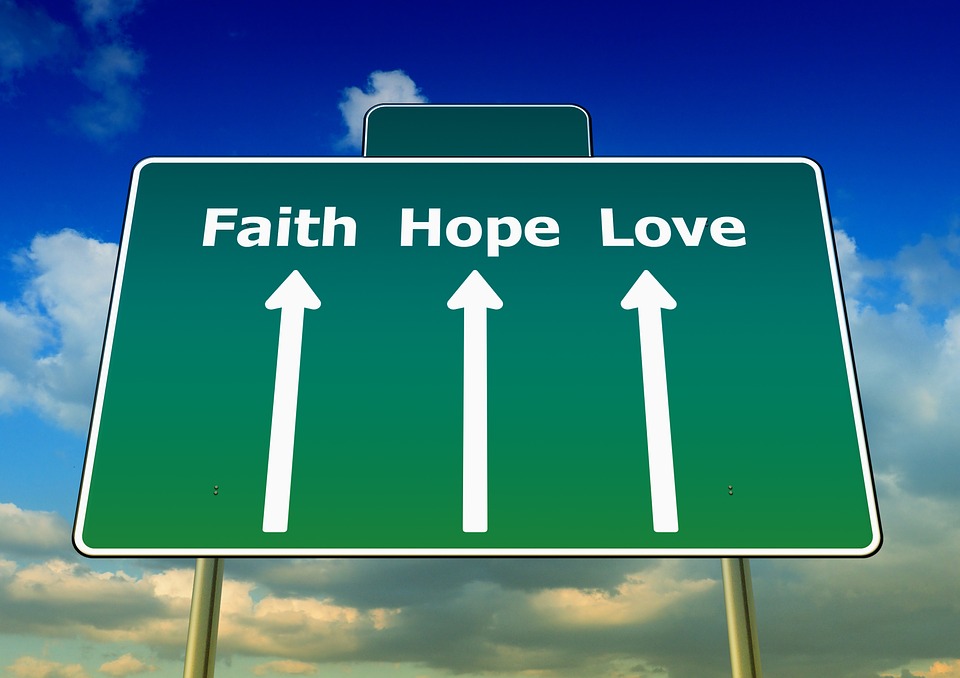 1 Peter 3:14 But even if you should suffer for righteousness' sake, you will be blessed. Have no fear of them, nor be troubled.
Standing on the principles of the Bible means that we will go against the world. And the world is cruel to those who choose to disagree with it. That is why being a Christian who follows Christ and His ways is not easy. As we follow the righteousness of God, many will be discordant to us. Despite that, we should remain true to what we believe and choose our faith over everything. Through our faith, we will be able to endure. We should continue to reflect the righteousness that we learn from God, knowing that someday, all of our sacrifices will be repaid. All our tears that we've spilled will turn into endless happiness with Him and His Son, Jesus.