Marriage is a sacred union between a man and a woman in God's presence. Of course, as you marry the right man God sent you, you want to be a good wife to him. A wife that will support him as he fulfills all his responsibilities as the head of the household and God's will in his life. Seeing him become successful and have a good personal relationship with God gives his wife a fulfilling and rewarding feeling. And one of the greatest actions of support you can give to your husband is by praying for him. Though your life is full of activities and distractions, as you look through these bible verses for your husband, think of the question, "Which of these prayers for my husband is best for his situation today"?
A wife's prayer for her husband is a powerful thing. How often do you pray for him? He might encounter situations that are out of your control, but you can always entrust these situations to God. Prayers for your husband doesn't need to be lengthy. Short and simple words will do as long as it is heartfelt. Your prayers for him should become a true language of love. For all the amazing wives out there, make time each day to utter these short yet meaningful prayers. With one prayer each day, these prayers will cover physical, mental, emotional, and spiritual aspects. It is also a great investment for his spiritual growth and transformation. These prayers will not only help you protect and strengthen your husband but also your marriage.
Hence, here's our 30 days prayers for my husband that you can now start praying!
Starting Prayers For My Husband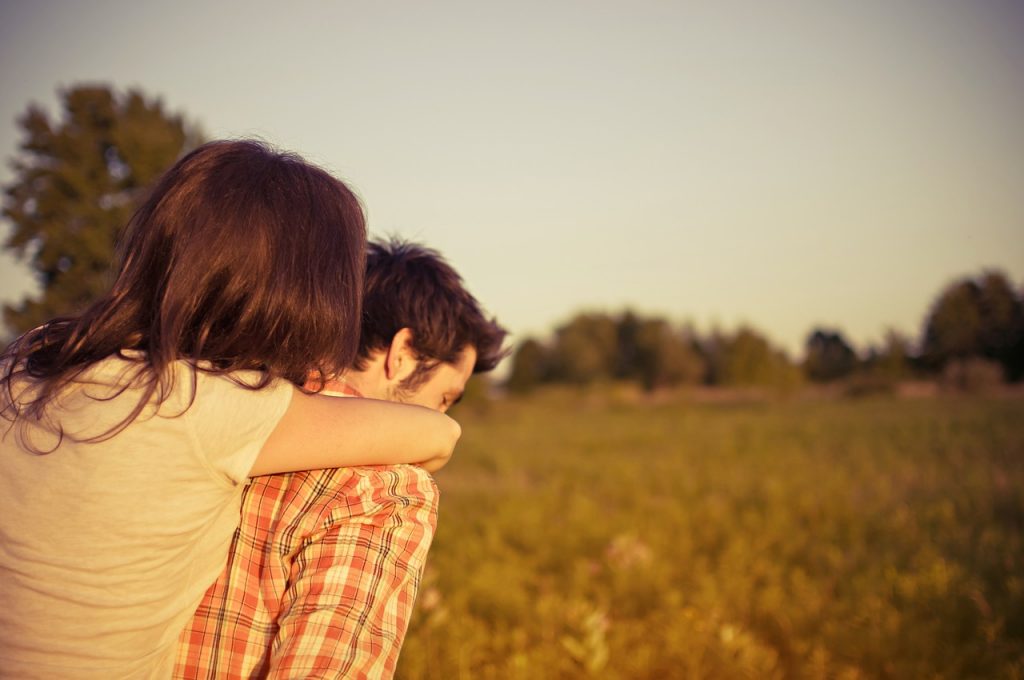 The man is the head of the household. His responsibilities are, but not limited to, making decisions as well as leading his family. So, the husband must have Christ-like characteristics. However, this does not mean the man is above the wife; they are to be equals; a unity in marriage (Ephesians 5:15-33). The Bible is clear that a man does have responsibility for leadership in his home. But he is to act as a leader for his family, not as a tyrant.
Ephesians 5:21 "Submit to one another out of reverence for Christ".
Women should want to marry a man who is God-fearing. But how are you as a wife? Is your heart also aligned with God's purpose? Do you have the characteristics of a godly wife? Before you proceed with thoughts of the "best prayers for my husband", you should start first in praying for yourself. Allow God to work in your life and heart with these prayers.
Day 1: Transformation of the Wife
1 Corinthians 11:11 Nevertheless, in the Lord woman is not independent of man nor man of woman
"Lord, before I lift my husband into your hands, I want to lift my life into your hands first. I pray to be an excellent wife for him, a wife who consistently brings him honor. You know all my weaknesses and how they impact the life of my husband. Help me recognize the ungodliness hiding in my soul and help me express my emotions. I surrender all aspects of my life to you for healing and redemption. Let the power of your word transform me. Guide me relentlessly to become a wife who respects her husband in word and deed. Help me to be a content wife who doesn't harass my husband with quarrels. Use me to create a peaceful home for us. Use me as an instrument to encourage him, help bear his burdens, and show your unconditional love to him. In your name, Amen."
When a man and a woman get married, they become united in the eyes of God. They become dependent on each other, working hand-in-hand to make their marriage successful. Couples should love and support each other equally (1 Corinthians 11:11). Hence, before you pray for the transformation of your husband, seek God first for your transformation. The most effective tool to transform your husband is your transformation. When you pray for him, something is happening in your heart. The hardness melts, anger diminishes. We learn to surrender our hearts and allow the Creator to change it. We end up loving the person we're praying for. It's miraculous!
Day 2: Create in Me a Clean Heart
Matthew 12:25 Knowing their thoughts, he said to them, "Every kingdom divided against itself is laid waste, and no city or house divided against itself will stand.
"Lord, I confess my anger, hurt, unforgiveness, disappointment, resentment, and hardness of heart toward my husband. Forgive me and create in me a clean heart and right spirit before You. Where he has erred, reveal it to him, and convict his heart about it. Lead him through the paths of repentance and deliverance. Where either of us needs to ask forgiveness of the other, help us to do so."
When you're angry at your husband, the last thing you'll probably do is to pray for him. It is hard to pray for someone who hurt you. However, there are situations where you and your husband might argue. But, if God can ask us to pray for our enemies, then we can also pray for our spouse whom we love even when it's difficult. And this situation reminds us of the verse in Matthew 12:25. A nation, city, or house divided against itself will fall apart. It is similar to marriage. When you're always fighting with your spouse, your marriage will fall apart. So, make it a habit, check the status of your heart. Ask God to make your heart clean from anger, hurt, disappointment, and resentment. You can also pray the same thing for your spouse. God will make a way for you both to meet halfway.
Forgiveness and repentance are important, not only in marriage but also for your spiritual growth. And as you allow God to transform you, you become able to get beyond the pain and forgive them. You learn to love them unconditionally, like how God loves us.
Day 3: Remain Quiet and Pray!
Ecclesiastes 3:1 For everything there is a season, and a time for every matter under heaven
"Help me, Lord, to guide my thoughts and emotions, so I can't say words that may hurt my husband. With prayers for my husband, give me an understanding that transcends every worldly knowledge and perspective. Make me a sensitive wife that will listen, understand, and empathize with my husband. Whenever we're facing misunderstandings, guide us, so that we can be sensitive to each other. Instead of quarreling, help us resolve our problems peacefully and with your guidance".
Along with your marriage life, you'll most likely encounter misunderstandings that might end up in arguments or fights. But there is a time to speak and a time not to speak. Happy is the man whose wife can discern between the two. When you're mad, hurt, or in pain, it is hard to control the words you speak. And once we utter painful words, it is hard to take it back. The damage has been done. No matter how many apologies you say, it is hard to erase those words. Yes, they can only be forgiven, but it's not always easy. Sometimes anything we say may only hinder the flow of what God wants to do. Thus, you should be careful with your words. Most of the time, the best way to resolve conflicts is to stay quiet. Entrust these problems to God, and pray.
Day 4: Help me to be a good wife
Galatians 5:22-23 But the fruit of the Spirit is love, joy, peace, patience, kindness, goodness, faithfulness, gentleness, self-control; against such things there is no law.
"Dear Jesus, please help me become a good wife for my husband. Take my selfishness, impatience, and irritability and turn them into kindness, long-suffering, and the willingness to bear all things. Change my emotional habits, mindsets, automatic reactions, rude assumptions. Make me patient, kind, good, faithful, gentle, and self-controlled. Change my hardened heart into a soft one. Amen".
Marriage is not a simple journey. Trials and challenges will come along. So both husband and wife should prepare to overcome these challenges together as a team. Hence, you want your husband to be equipped with godly qualities. Yet, as you utter these prayers for your husband, you also have to check yourself. Am I a good wife to him?
Galatians 5:22-23 tells us that we should imitate the character traits found in God. Whatever season we are in, the fruit of the Holy Spirit is the spontaneous work of the Holy Spirit in us. These characteristics are the by-products of Christ's control一we can't get them by trying to get them without God's guidance. As you pray for your husband, seek for your growth. Continue to love him, remember him, and care for him. As you do this, you will also fulfill your calling as a wife.
Day 5: Teach me how to pray
Amos 3:3 Do two walk together, unless they have agreed to meet?
"Lord, teach me how to make my prayers for my husband a true language of love. Where love has died, create new love between us. Show me what unconditional love is and show me how to communicate it. Bring unity between us so that we can agree with everything".
Marriage is a lifelong journey. When you get married, you adjust yourselves to your husband. You start to consider him in every decision and plan that you'll make. And of course, it's the same for him. Both husband and wife have given their consent to walk together, not leaving the other behind. Thus, unity is important in every marriage. Ask God for guidance as you pray these prayers for your husband. Pray for a heart that will encourage and love him unconditionally. Also, ask God for unity and teamwork in your marriage; that both of you can overcome every trial and challenge together. Make your prayers become a language of love.
Powerful Prayers For My Husband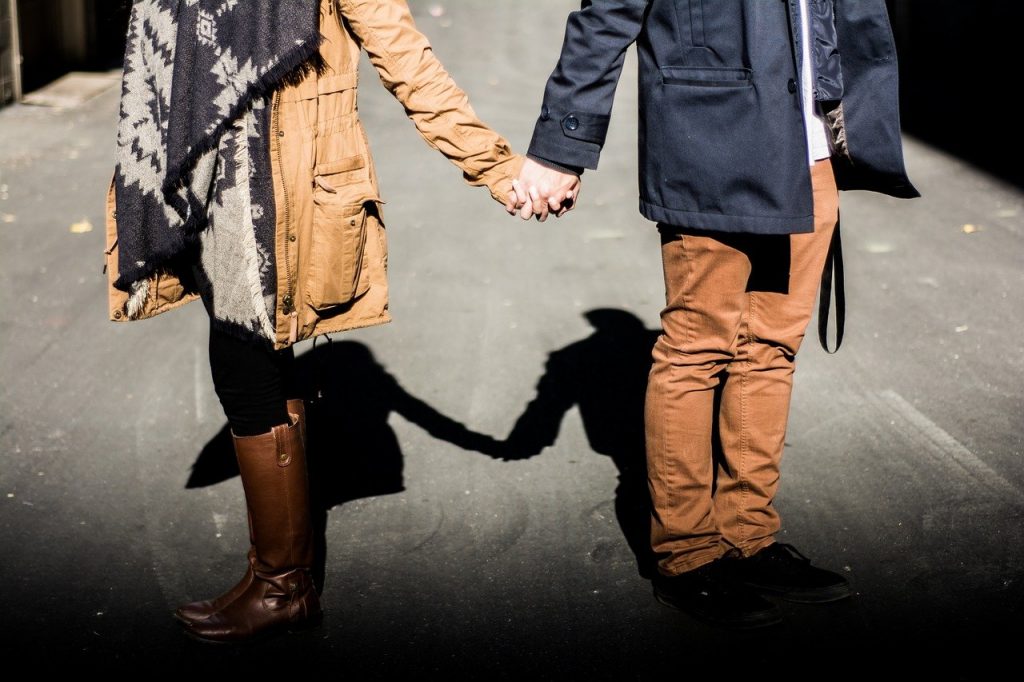 You are your husband's other half. Aside from God, you are also the one who will support and love him in every season of his life. You will witness his successes, downfalls, and breakthroughs. Being a wife is not an easy task. Sometimes you might feel pressured and burdened as you fulfill your responsibilities to your husband and family. It may be hard, but with God, nothing is impossible (Matthew 19:26). When you put God at the center of your relationship, He'll make all things work for good. So, praying for your husband and marriage is a powerful act of surrendering this important chapter of your life to him.
Here are some short yet powerful prayers for my husband that you can pray at any time of the day!
Day 6: Perfectly joined together
Romans 15:5-6 May the God of endurance and encouragement grant you to live in such harmony with one another, in accord with Christ Jesus, that together you may with one voice glorify the God and Father of our Lord Jesus Christ.
"Father God, as I say these prayers for my husband, I want to thank you for the life of my husband. Thank you for uniting us despite our differences. Please, grant us to be like-minded towards one another, and to do things according to your will. Help us to become a perfect team; to not pursue separate goals, be competitive, or live independent lives. Lead us in a manner in which we can work together, overlooking each other's faults and weaknesses, for the greater good of our marriage. Amen."
Married couples usually have lots of differences that might become a challenge in their relationship. Their personalities or even their calling in life might probably hinder them to have unity. But God teaches us to accept one another. You must learn how to accept these differences. Ask Him for directions for you to know how to handle these situations. Despite all these differences, God can perfectly join two hearts together. When you say 'yes' to your husband's proposal, it means you accept him in your life and heart. If you have a lot of differences with him, try to minimize these and seek common ground. Accept him the same way God has accepted you. Make your marriage a way to honor and glorify God.
Day 7: His work
Psalms 1:3 He is like a tree planted by streams of water that yields its fruit in its season, and its leaf does not wither. In all that he does, he prospers.
"Thank you, God, for allowing my husband to provide for our family. May the work of his hand not only bring favor, success, and prosperity but great fulfillment too! And if the work he's doing is not in line with your perfect will for his life, reveal it to him. As I say these prayers for my husband, I pray that You'll continue to give him strength, faith, and a vision for the future. Guide him so you will be the Lord over his work. May he not be lagging in diligence, but fervent in spirit as he serves the Lord. Please show me what I can do to encourage him. Let him be like a tree planted by the stream of your living water that brings forth fruit in due season. Continue to bless the work of his hand. In Jesus' name, Amen."
Your husband is the head of the household and the one who provides for your family's needs. So, one of the important requests you can include in your prayers for your husband is his work. He might experience various difficulties in his career or business, hence, you must cover him with prayers. When you pray for him to prosper, that doesn't mean immunity to failure or difficulties. It doesn't also guarantee health, wealth, and happiness. But, when you help him gain God's wisdom, his fruits will be good. Pray for him to continue to seek God's word, producing actions and attitudes that honor God. Be there for your husband through thick and thin.
Day 8: Commit your finances to God
Ecclesiastes 5:19 Everyone also to whom God has given wealth and possessions and power to enjoy them, and to accept his lot and rejoice in his toil—this is the gift of God.
"May we be both stewards of all the blessing God gives us and walk-in total agreement how it is to be dispersed. I pray that we will learn to live free of burdensome debt. Show me how I can help increase our finances. Give us wisdom on how to handle money wisely. May my husband be paid well for the work he does. And may our money not be stolen, lost, destroyed, or wasted. Amen."
Finance will play a huge part in a marriage. You need to have money and resources to sustain all the needs of your family, and God is generous enough to provide for your needs. However, it is important to seek God for guidance on how both husband and wife can be accountable for all the blessings He provides. Pray for wisdom on how to manage your finances properly, according to God's purpose. Ask for a generous heart. He can use the both of you, as a blessing, not only to your family but for others too.
Day 9: Praying for my husband's sexuality
1 Corinthians 6:18-20 Flee from sexual immorality. Every other sin a person commits is outside the body, but the sexually immoral person sins against his own body. Or do you not know that your body is a temple of the Holy Spirit within you, whom you have from God? You are not your own, for you were bought with a price. So glorify God in your body.
"Lord Jesus, bless my husband's sexuality and make it an area of great fulfillment for him. Help me to relax and rest in the security of Your plan and in my husband's arms. Help me to also make time for my husband. In my prayers for my husband, I pray that you will take away anything from our lives that would inspire temptations and infidelity. Help us both to abstain from sexual immorality so that each of us will know how to possess our own vessel in sanctification and honor".
Intimacy in marriage is one of the vital points that you must include in your prayers for your husband. God created sex to be beautiful and essential in marriage. However, sexual sin一sex outside the marriage一always hurts someone. Sexual sins hurt God as it shows that we prefer following our own desires, instead of the leading of the Holy Spirit. It will hurt both your husband because it violates the commitment needed for your relationship. It deeply affects your personality, which responds in anguish when we harm ourselves physically and spiritually. You need God's guidance to bring all wrong motives, intentions, and temptations away from your marriage.
Day 10: Pray for open physical affection between my husband and me
Ephesians 5:28-29 In the same way husbands should love their wives as their own bodies. He who loves his wife loves himself. For no one ever hated his own flesh, but nourishes and cherishes it, just as Christ does the church
"Lord, I pray for open physical affection between my husband and me. Help us to demonstrate how much we care and value each other. Please remind us throughout each day to affectionately touch one another in some ways. Teach us not to be cold, undemonstrative, uninterested, or remote. Enable us to be affectionate, tender, loving, and adoring. Help us maintain the intimacy in our relationship, Lord. Amen."
Apostle Paul reminds us that marriage is a holy union, a living symbol, a precious relationship. It needs tender and self-sacrificing care. Aside from the emotional support that you'll give to him, physical affection is also something that both must give to each other. It is also one way to strengthen your marriage. Thus, praying for open affection between you and him is also important in your prayers for my husband.
Day 11: Resistance from temptations
James 1:13-15 Let no one say when he is tempted, "I am being tempted by God," for God cannot be tempted with evil, and he himself tempts no one. But each person is tempted when he is lured and enticed by his own desire. Then desire when it has conceived gives birth to sin, and sin when it is fully grown brings forth death.
"Lord, I pray that you would strengthen my husband to resist any temptation that comes his way. Stamp it out of his mind before it ever reaches his heart or personal experience. Lead him not into temptation, but deliver him from evils such as adultery, pornography, drugs, alcohol, food addiction, gambling, and perversion. Make him strong where he is weak. Establish a wall of protection around him. Fill him with Your Spirit and flush our all that is not of you."
Evil and worldly desires are just around the corner, trying to tempt and attack many people. Your husband is not an exemption to this. Temptation always begins with an evil thought and becomes a sin when you dwell on the thought and allow it to become active. Sin becomes more destructive the more you let it have its way. So before the temptation even crosses his mind, protect him by uttering a prayer for him. Ask God to guide him and give him the strength to turn away from these temptations.
Day 12: Protection of my husband's mind
Romans 12:2 Do not be conformed to this world, but be transformed by the renewal of your mind, that by testing you may discern what is the will of God, what is good and acceptable and perfect.
"Shield him from the lies of the enemy. Help him to discern between Your voice and any other. And show him how to take every thought captive as You have instructed us to do. Give him the strength to resist lying thoughts. Remind him that he has the mind of Christ. Where the enemy's lies have already invaded his thoughts, I push them back by inviting the power of the Holy Spirit to cleanse his mind. He will not entertain confusion but live in clarity. Enable him to be strong in the Lord, and the power of His might."
As Christians, we shouldn't copy the behavior and customs of this world. These prayers for your husband include a prayer for the protection of his mind. Ask God to set him apart from this world, and to protect all his thoughts. He must learn how to discern God's voice and shut all other voices that might bring him far from God. As he fights for his battles, you can also help him by praying. Seek God so he can resist all the lying thoughts the world is feeding him. Seek God so both of you can refuse to conform to this world's values. Let God transform you into a married couple that has a different perspective against the world. So, continuously let the Holy Spirit renew, reeducate, and redirect your husband's heart to be truly transformed.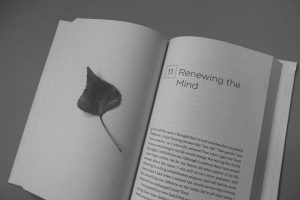 Day 13: Pray for his fears
Hebrews 13:6 So we can confidently say, "The Lord is my helper; I will not fear; what can man do to me?"
"In my prayers for my husband, I pray that You will embrace my husband in Your love so that tormenting fear finds no place in him. I pray in the name of Jesus that fear will not rule over my husband. Instead, Your Word penetrates every fiber of his being. Convince him that Your love for him is far greater than anything he faces, and nothing can separate him from it. May he have no fear of men, but rise and boldly say, "The Lord is my helper, I will not fear. What can man do to me?"
One of the best prayers for a husband is to ask for his strength and courage. He will face various trials and challenges along the way, so you must pray for all his fears. Remind him of God's sovereignty over his life. Pray for him to surrender all the fears, worries, and anxieties he has in his heart to the Lord. Cover him in prayers as he finds comfort and security in God's presence. Let God's love remind him that God is greater than anything in this world.
Day 14: Pray for his purpose
2 Thessalonians 1:11 To this end we always pray for you, that our God may make you worthy of his calling and may fulfill every resolve for good and every work of faith by his power
"I pray that my husband will hear the call You have in his life. Help him realize who he is in Christ and give him the certainty that God created him for a high purpose. May the eyes of his understanding be enlightened, so he will know what is the hope of Your calling. Continue to remind him of what You've called him to and don't let him get sidetracked with things that are unessential to Your purpose. May the desires of his heart will not conflict with the desire of yours. May he seek you for direction."
Your husband's purpose is one of the prayer points you must include in your prayers. He needs to know and align himself with God's calling in his life. When you pray for him, ask God to give him a vision, enlightenment, and understanding of his purpose. As Christians, one of our callings from God is to become more like Christ (Romans 8:29). Hence, as you pray for him to be aligned with God's purpose, continuously ask for him to become Christ-like. It is a gradual, lifelong process that needs the guidance of God. Pray that he'll be worthy of his calling, which means to have a desire to do what is right and just. He's not yet perfect, but pray that he'll continue to move towards the direction God works in him.
Day 15: Ask God for guidance for your husband's choices
Proverbs 19:21 Many are the plans in the mind of a man, but it is the purpose of the Lord that will stand.
"Father, I pray that you fill my husband with the fear of the Lord and give him wisdom for every decision he makes. Please give him discernment to make decisions based on Your revelation. Help him to make godly choices and keep him from doing anything foolish. Amen".
Your husband probably has many plans for his life and family. Yet, God's plans will always prevail. If you pray for your husband, ask God to give him the wisdom so every decision he'll make will align with Him. Let him have the discernment to choose what is right in the eyes of the Lord. Pray that your family will frequently seek God's kingdom and give Him glory and honor.
Day 16: Pray for his health
1 Corinthians 3:16 Do you not know that you are God's temple and that God's Spirit dwells in you?
"I pray for your healing touch on my husband. Make every part of his body function the way You designed it to. Heal him of any disease, illness, injury, infirmity, or weakness. I pray that he will have the desire to take care of his body. I pray that you'll guide him to eat the kind of food that brings health. Encourage him to get regular exercise and avoid anything that would be harmful to him."
Our body is God's temple. Hence, we should take care of and be accountable for it. Hence, your husband's health should be one of the main points of your prayers for my husband. Some things are beyond your control一diseases, illness, accidents一but, you can always protect him with your prayers. God is our healer. We can entrust our health to him because if it's His will, God will provide healing. However, we should also learn to take care of our bodies. Your husband probably has a busy schedule, but you can encourage him to take care of his health and well-being too.
Day 17: Seek God for his protection
Psalm 17:5 My steps have held fast to your paths; my feet have not slipped.
"Dear Jesus, I pray that you would protect my husband from any accidents, diseases, dangers, or evil influence. Keep him safe, especially in cars and planes. Wherever he walks, secure his steps. Keep him on the right path so that he will not don't slip. As you said in Psalm 17:5; Give him the wisdom and discretion that will help him walk safely and not fall into danger."
Sometimes you get worried about your husband's condition or situation. Of course, you will not be there physically for him every time. But you can always cover him with your prayers. It is one of the best ways to show your love and care for him. Ask God to keep him safe from any dangers, accidents, and evil influence. Wherever he is, may God continue to give him guidance and security. As he pursues the path God wants for him, may God continue to guide him so he will not fall.
Day 18: Guidance as he faces different trials
Proverbs 24:16 for the righteous falls seven times and rises again, but the wicked stumble in times of calamity.
"As I say prayers for my husband before your throne, I ask that you give my husband your grace and mercy. Strengthen his heart for his battles and give him the patience to wait on you. As said in Psalm 27:1-4, please help him to always rejoice in hope, have patience in tribulation, and continue to be steadfast in prayer."
Various battles and storms are part of our lives even after we get married. And as both of you promised in front of God, you will face all seasons of life together, from ups and downs, successes, or failures. You will be with each other in every breakthrough. Hence, both of you should be an encouragement to each other. Pray for your husband to have strength from the Lord to fight every battle life will throw at him. Even when he faces different trials and challenges, both of you will still rejoice in hope and be patient in tribulation.
Day 19: Pray for his integrity
John 16:13 When the Spirit of truth comes, he will guide you into all the truth, for he will not speak on his own authority, but whatever he hears he will speak, and he will declare to you the things that are to come.
"I pray that you would make my husband a man of integrity according to your standards. Don't let him be a man who is always learning and never able to come to a knowledge of the truth. Make him a man who lives by the truth. Help him to walk with your spirit of truth at all times."
Integrity is one of the most important values in every marriage. You want your husband to be honest in all areas of his life, not only to you but in God as well. Hence, you must include this point in your prayers for my husband. Pray for guidance that he'll apply all the knowledge he's learning in his life. And let the Holy Spirit guide him to discern which is right and wrong in the eyes of the Lord.
Day 20: Pray for his reputation
Psalms 71:1 In you, O Lord, do I take refuge; let me never be put to shame!
"I pray that my husband will have an untarnished reputation. May the people will respect him in our town, and they will speak highly of him. I pray that there would be no reason for bad things to be said of him. Keep him out of legal entanglements. Protect us from lawsuits and criminal proceedings."
One of our goals is to be our lives become a living testimony of God's grace and goodness. We want our reputation to be good and to continuously give honor and glory to His name. Hence, you can also pray for your husband's reputation. Ask God that he will protect your family's reputation, that the people around you will see God in both of you. Also, pray that he will live according to Christian values so he can continuously honor God's name. May your husband's life be a testimony to others. In God, he can find refuge, even if the world will throw negative remarks at him, he need not be ashamed. The Lord will redeem him. Also, may he boldly share God's word with everyone around him.
Day 21: Ask for Guidance Over His Priorities
Matthew 6:33 But seek first the kingdom of God and his righteousness, and all these things will be added to you.
"Lord, help us seek you first every day, and set our priorities in perfect order. Reveal to me how to properly put my husband before children, work, family, friends, activities, and interests. I pray for my husband's priorities to be in perfect order as well. Enable him to place me and our children in greater prominence in his heart than career, friends, and activities."
Matthew 6:33 reminds us to seek God and His kingdom first above everything else. To seek the kingdom of God above all means to put God first in our lives. We must fill our thoughts with his desires, to take his character for our pattern, and to serve and obey him in everything. So, include your husband's priorities in your prayers that he'll put God over everything in his life. He might put his family, friends, career, money, or activities as his priorities first in life, so pray that he'll always choose God first. Additionally, you can pray that he'll put greater importance to you and your children in his heart.
Day 22: Pray for his relationships
1 Corinthians 5:13 God judges those outside. "Purge the evil person from among you."
"Lord, I pray for my husband to have good, godly friends with whom he can openly share his heart. May they be trustworthy friends of wisdom who will speak truth into his life and not just say what he wants to hear. As it's written in From Proverbs 28:23, give him the discernment to separate himself from anyone who will not be a good influence."
Aside from you, your husband should also be surrounded by people with good influence. You want him to have people with whom he can openly share his heart with. You want him to be with people who'll speak truth and encouragement to him. Hence, ask God to give him friends with trustworthy and godly wisdom who'll guide him to the right path. May he also have the discernment to separate himself from anyone who will not be a good influence in his life. Also, pray that your spouse and his companions will honor God, and their love for God motivates them.
Day 23: Pray for his fatherhood
Proverbs 13:24 Whoever spares the rod hates his son, but he who loves him is diligent to discipline him.
"Lord, teach my husband to be a good father. Give him more revelation of you and a hunger in his heart to know you as his heavenly Father. So he will become more like you and fully understand your father's heart of compassion and love toward him. Show him when to discipline and how. May he never provoke his children to wrath, but bring them up in the training and admonition of the Lord. Give him skills of communication with his children."
Being a father is not a simple task. Aside from his responsibilities as a husband, he has responsibilities to fulfill as a father to his children. His fatherhood should always be a part of your prayers. It is difficult for a loving parent to discipline a child, but it is necessary. The greatest responsibility that God has given to parents is to nurture and guide their children. Lack of discipline puts the parents' love in question as it shows a lack of concern for the character development of their children. Hence, ask God to give you and your husband the right attitude to discipline your children with love. May you encourage them to seek God more. Also, ask God to help you and your husband to be excellent role models for your children.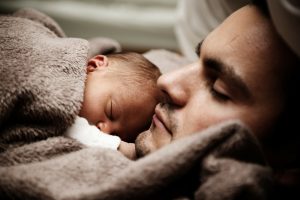 Day 24: Pray for his past
Ephesians 4:22-23 to put off your old self, which belongs to your former manner of life and is corrupt through deceitful desires, and to be renewed in the spirit of your minds
"I pray that you would enable my husband to let go of his past completely. Deliver him from any hold it has on him. Help him put off his former conduct and habitual ways of thinking about it and be renewed in his mind."
Another point to include in your prayers for my husband is his freedom from the chains of his past. His old way of life before he believed in Christ is completely in the past. He should put it behind like old clothes to be thrown away. As he already accepted Jesus Christ's gift of salvation, he can live life anew. He can head in a new direction and have a new way of thinking that the Holy Spirit gives. Pray that God will heal him from any unresolved issues of the past, and may He grant him the healing he needs. Also, seek God for guidance as your husband develops a godly character.
Day 25: Pray for his attitude
1 Corinthians 13:7 Love bears all things, believes all things, hopes all things, endures all things.
"May there be calmness, serenity, and a sense of well-being established in him because his life is God-controlled, rather than flesh controlled. I pray that he will be kind and patient, not selfish, or easily provoked. Enable him to bear all things, believe all things, hope all things, and endure all things (I Cor. 13:7). Release him from anger, unrest, anxiety, concerns, inner turmoil, strife, and pressure. May he not be broken in spirit because of sorrow.
One key to a successful marriage is to have the right attitude. As you spend the days of your life with each other, pray that God will continue to renew your heart and soul. Despite all the trials he'll face in his life, pray that he'll remain calm and at peace as he puts his hope in God. Ask God to give him the right attitude as he pursues His plans and leads his family. And as he seeks God, may his heart be filled with much love, belief, hope, and God's strength to endure all things. Pray that he'll be free from pain, anger, anxiety, or pressure that will keep him from having a free and peaceful life.
Day 26: Seeking God for the guidance of your marriage
Ecclesiastes 4:9-10 Two are better than one, because they have a good reward for their toil. For if they fall, one will lift up his fellow. But woe to him is alone when he falls and has not another to lift him up.
"God, I pray that you would protect our marriage from anything that would harm or destroy it. Shield it from our selfishness and neglect, from the evil plans and desire of others and unhealthy or dangerous situations. May there be no thoughts of divorce or infidelity in our hearts and none in our future. Let nothing come into our hearts and habits that would threaten the marriage in any way. Unite us in the bond of friendship, commitment, generosity, and understanding. Help us to make time for one another alone, to nurture and renew the marriage and remind ourselves of the reasons we were married in the first place. Amen".
Marriage is a lifetime commitment and God's blessing to us. Married couples should cooperate to make it successful. Both should work hand-in-hand to strengthen and protect this blessing from God. In this world, your marriage might encounter various trials and challenges. Some factors might try to ruin your relationship, so it is important to ask God for guidance and protection. Make Him the center of your marriage. Whenever you're feeling a burden, seek God so he will help both of you to manage it. Pray for unity and a strong bond between you and your husband. Remind yourselves of all the reasons God allowed you to be together.
Day 27: Pray for his emotions
Luke 21:19 By your endurance you will gain your lives.
"Lord, I pray that my husband would have faith in You to redeem his soul from negative emotions. May he never be controlled by depression, share his deepest feelings with me and others who can help. Give him the patience to possess his soul and the ability to take charge of it. Amen."
Another point for your prayers for my husband is his emotions. He'll face different situations that will spark his emotions一positive or negative emotions. Yet you can protect him from negative emotions by including him and his heart in your prayers. Pray that he'll be open and honest to share all his emotions and sentiments with you. And seek God's wisdom so that you'll be able to speak words of encouragement to him. You can also pray that he'll find the right and trustworthy people who can help him too. Make him have that assurance that he is not alone, the Holy Spirit will stay with him. God will comfort, protect, and give him the words he needs. This assurance will give him the courage and hope to stand firm for Christ, no matter what situations he faces.
Day 28: Guidance to his walk
Jeremiah 10:23 I know, O Lord, that the way of man is not in himself, that it is not in man who walks to direct his steps.
"Lord, I pray in your light, teach him Your way so he will walk in your truth. I pray that he would have a deeper walk with you and an ever progressing hunger for your word. Lead him to your path and make him quick to confess when he strays from it. Create in him a clean heart and renew a steadfast spirit within him."
Having a deep personal relationship with God and walking to the right path is one of our goals in our life. It is also understandable that you want your husband to live that way too. God's ability to direct his life is far superior to his ability. Pray that he'll not be afraid to let God correct his plans. Also, continuously seek Him, so He'll give him the wisdom to discern the plans God has for him. Let this become an opportunity for him to seek God all the more for him to have an intimate relationship with God.
Day 29: His speech
Psalm 34:12-13 What man is there who desires life and loves many days, that he may see good? Keep your tongue from evil and your lips from speaking deceit.
"May your Holy Spirit guard my husband's mouth so he will speak only words that edify and bring life. Guide him not to be a grumbler, complainer, and a user of foul language. Or one who destroys with his words, but be disciplined enough to keep his conversation godly. Your word says a man who desires a long life must keep his tongue from evil and his lips from speaking deceit."
Prayers for my husband also includes God's guidance on how he speaks. You can ask for God to guard his mouth, so he'll only speak words of love and affirmation. Pray that he'll not be a grumble, complainer, abuser, or a user of foul language for him to avoid hurting other people with his words. Let God's amazing love guide him to follow Him. A man who fears the Lord will not lie, turns from evil, does good, and promotes peace. Pray that he'll continue to obey God in the way he speaks and the way he treats others.
Day 30: Pray for his repentance.
Psalm 19:12 Who can discern his errors? Declare me innocent from hidden faults.
"I pray that you would convict my husband of any error in his life. Let there be nothing covered or hidden that will not be known (Matthew 10:26). Cleanse him from any secret sins and teach him to be a person who is quick to confess when he is wrong (Psalms 19:12). Help him recognize his mistakes. Give him eyes to see your truth and ears to hear your voice."
His repentance is our last prayer point in our prayers for the month. Even though you're a Christian, life is not guaranteed to be perfect. Both husband and wife might commit sins along the way. However, with God's loving and forgiving nature, He will redeem you if you admit your sins and surrender your life to Him. When you pray for your husband, ask God to help him be accountable for any errors he committed in his life. He needs to have a clean heart that will not keep any secret sins and immediately recognize his mistakes. Also, pray he'll remove his worries like doing something good with selfish intentions or failing to put their whole heart into a task. God fully and completely forgives us, even for the sins both of you do unknowingly.
Protect Him With These Prayers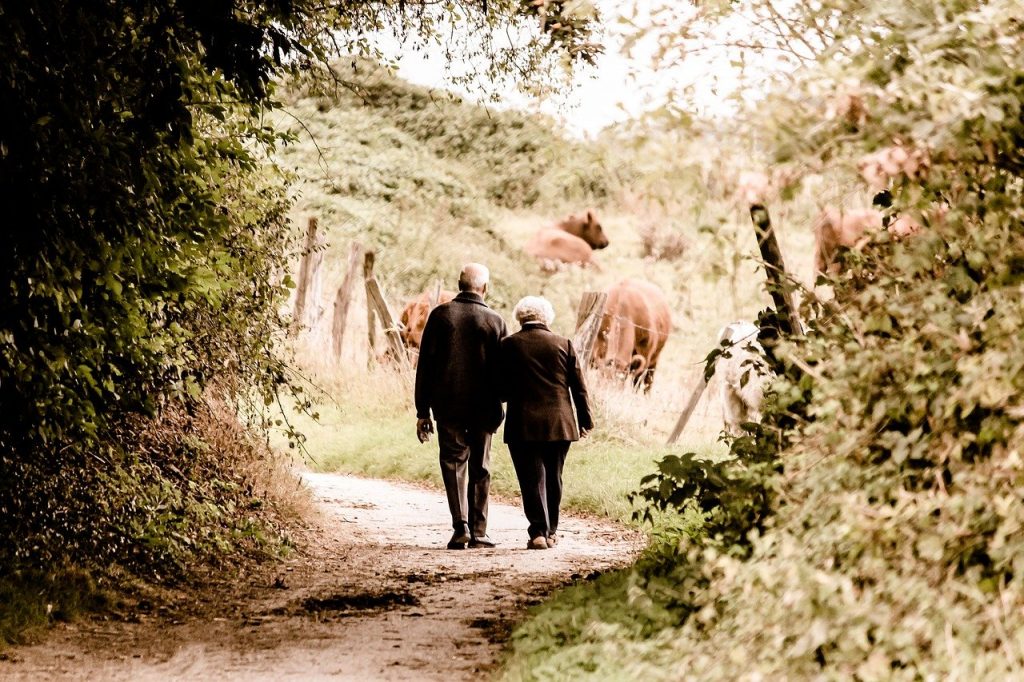 To help you as you think about the question, "Which of these prayers for my husband is best for his situation", here are 30 days of prayers you can use to strengthen your relationship with him. Different circumstances in his life are beyond your control. Yet, you can entrust all aspects of his life to God with these heartfelt prayers. Include him into your daily prayers and devotions should be enough to show how much you love and appreciate him as your other half. It also reminds us to always put God at the center of your marriage, so He can help you in your daily life. Whether short or lengthy prayers, your husband will surely appreciate your effort to bring him closer to God. Plus, it is a fulfilling reward to see your husband working on strengthening his relationship with God.
After uttering your prayers for my husband, you can take time to pray for your family and friends. And to help you work on strengthening your marriage, you can invest in different devotionals about marriage.