Father's Day holds different meanings for each of us. It is a day for many of us to show our gratitude and appreciation. Some may celebrate our fathers with a dinner party or heartwarming messages. But, one of the best ways to thank our fathers is through a father's day prayer.
There are many meaningful ways to express our prayers and blessing. we can also pray through items that have our blessings printed on them. Whether it's a decorative item that we can carry with us at all times or a souvenir dedicated to our collection, it's more of a constant reminder of how grateful we are for our fathers. Custom Challenge Coins are a great option for strong fathers! You can customize the coin with your own design and creativity by imprinting a blessing and the logo of your father in your heart on each side of the coin. At GS-JJ you can customize challenge coins in any form and make them into corkscrew coins. Not only is it an excellent gift for your father, it is also very usable.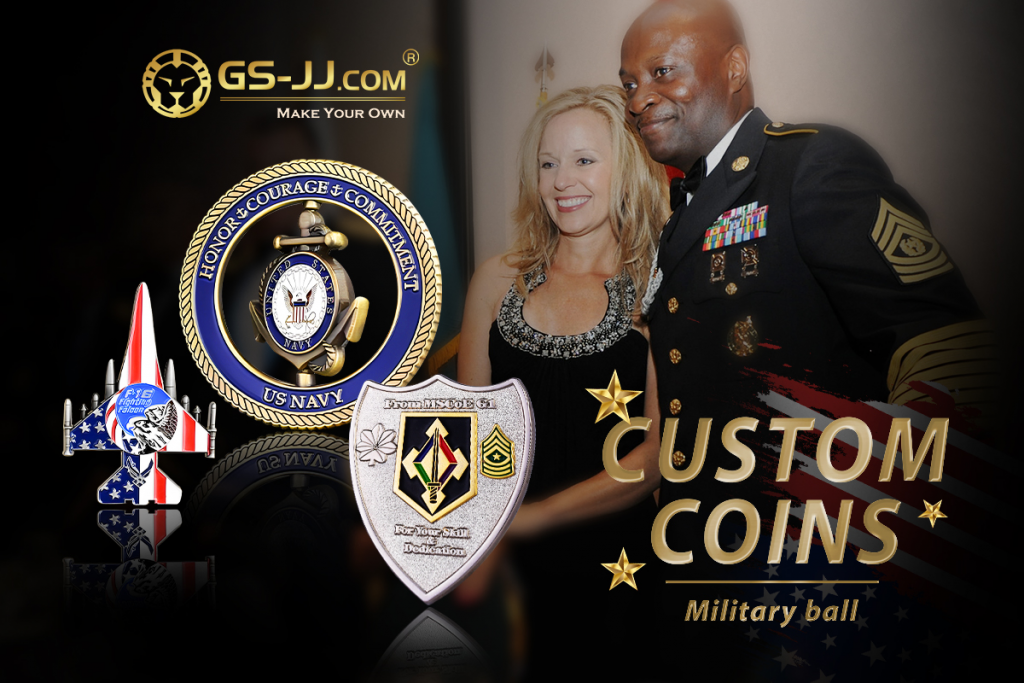 This Father's Day, let us dedicate a father's day prayer to our fathers. Whether they're still with us or have passed on, those who never knew their biological fathers, or soon-to-be dads, let us bless them with a short prayer. And on this very day, may we also remember our heavenly father who sacrificed so that we may live. Use these bible verses about fathers to say a blessing prayer or follow one of the prayers below:
Father's Day Prayer: 10 Prayers For Fathers and Husbands Content
1. A Father's Day Prayer For All Fathers
Dear God, we come before You today with a heart of thanksgiving for all fathers in the world. Thank you, Father, for designing fathers to be the pillar of support in families, the breadwinners, and the essential support in child-rearing. Whether they have been good or bad fathers, may we find it in our hearts to forgive them because no one is perfect. You always have a reason for creating families the way they are, and every father in every household has been placed there according to Your will.
We also pray for all single fathers out there. Thank You for their strength, for their perseverance, and love to raise their children despite the difficulty they faced in parenthood. We ask that God, bless them with wisdom, discernment, protection for their health, and faith in You to become even better fathers for their children.
We pray for the distant fathers who have been alienated from their children because of their jobs or due to other circumstances. Father, please change them and allow them to see how they can build a healthy relationship with their children. Remove all barriers that prevent their union, Lord. For fathers that are serving on the frontlines, we ask God that Your sovereign hand be upon them and protect them from all things that may harm or threaten their lives. Grant them the chance to reunite with their families one day.
Finally, we pray for all soon-to-be dads or new dads. We pray that they will follow in Your footsteps for God, You are their greatest role model as a father. May they grow to become more and more Christ-like each day, leading their household to draw closer to You. Remove all fear and worries that they have about fatherhood, and let them focus on Your faithfulness and providence for them.
We lift all fathers in the world to You. Work in them oh Lord to be who You want them to be. Amen.
Mark 10:9 Therefore what God has joined together, let no one separate
2. A Happy Father's Day Blessing Prayer
Holy God, this father's day, I declare Your word over my father's life. Bless him with wisdom that will help him to discern Your will. Bless his every step, that whenever my father runs or walks, he will not be hampered nor will he stumble. Instead, he will soar like an eagle. Finally, bless him with protection against temptations and sins, so that the evil one has no foothold on my father. I pray that he keeps Your words in his heart so that he emerges victorious from any trials. May You continue to be the rock that my father can lean on at all times, Amen.
Proverbs 4:11-12 I instruct you in the way of wisdom and lead you along straight paths. When you walk, your steps will not be hampered; when you run, you will not stumble.
3. A Short Appreciation Prayer For Dad
Lord, I would like to dedicate this appreciation prayer to my dad today. I am so grateful to You God for giving me such a wonderful anchor in my life. He is the most resilient man I've ever come to know, and the wisest person whom I can turn to for advice. And the best part is how much he reminds me of You, God. I can only pray that one day I can be like my father. And for all that he has achieved, I am so proud of him. I thank You, God, for my father, Amen.
Proverbs 20:7 The righteous lead blameless lives; blessed are their children after them
4. A Father's Day Prayer For Fathers Who Have Passed
Father God, thank You for blessing me with an incredible father who showed me how to be a better person throughout his life. Thank You for giving my mother an amazing partner who could shoulder burdens with her and create beautiful memories with her. Though he may have passed and I still miss him dearly, I know that he is in a much better place with You. I look forward to the day when I can reunite with him and with You my heavenly father. In Jesus' name, Amen.
John 3:16 For God so loved the world, that he gave his only Son, that whoever believes in him should not perish but have eternal life.
5. A Prayer For The Distant Father and Husband
Dear God, I ask of You today to give me a heart of forgiveness and compassion towards my father/husband this Father's Day. Help me to look past his flaws and put down my expectations of him. Instead, teach me to love and accept my father/husband the way that glorifies You, God. Thank You, God, Amen.
Malachi 4:6 He will turn the hearts of the parents to their children, and the hearts of the children to their parents.
6. A Prayer For New Dads
Lord, I'd like to commit all the new fathers into Your loving hands. We know that parenthood is difficult, tiring, and even daunting. But God, we know that with You, anyone can become a great father. I surrender all soon-to-be and new fathers to You. Guide them, watch over them and show them that being a father is the greatest gift that You could have ever given them. I pray that they will cherish fatherhood and learn how to love as You do. In Jesus' name, Amen.
Proverbs 22:6 Start children off on the way they should go, and even when they are old they will not turn from it.
READ ALSO: 40 Unique Father's Day Gifts and Gift Ideas
7. A Thanksgiving Father's Day Prayer From Sons
Heavenly Father, thank you for my earthly father. He may not be perfect, but I thank You that even in his flawed character, he has showered me with so much love. I thank you for a father who has taught me to live according to Your word and instilled in me godly principles and character. He is truly the father that I want to be like. I pray that God, you continue to be present in his life as his anchor and shield. In Jesus' name, Amen.
3 John 1:4 I have no greater joy than to hear that my children are walking in the truth.
8. A Heartwarming Father's Day Prayer From Daughters
Dear God, thank You for making me my father's daughter. I thank You for this amazing father-daughter relationship that You have blessed me with. This father's day, I pray over my father for his health – mentally, spiritually, and emotionally. I pray that in all these areas of his life God you are at the center of it. Although he may face difficulties, I pray that his spiritual walk with You grow abundantly so that in all that he thinks and feels glorify You, and all that he does and say be edifying. Teach me to honor my father, and to express my love more. Thank You, Jesus, Amen.
Exodus 20:12 Honor your father and your mother, so that you may live long in the land the Lord your God is giving you.
9. A Loving Prayer From Wives
Father God, as I say a prayer for my husband on this very special day, I want to thank you for the life of my husband. Thank you for uniting us despite our differences. Grant us to be like-minded towards one another, and to do things according to your will. Help us to become a perfect team; to not pursue separate goals, be competitive, or live independent lives. Lead us in a manner in which we can work together, overlooking each other's faults and weaknesses, for the greater good of our marriage. Amen.
Psalm 128:3 Your wife will be like a fruitful vine within your house; your children will be like olive shoots around your table.
READ ALSO: 15 Prayers For My Wife For Love and Strength
10. A Heavenly Father's Day Prayer
Our Father in Heaven, I thank You for loving me, cherishing and forgiving me, and welcoming me with open arms into Your Kingdom. Oh, what would I do without You, my God? You've given me life and opened my eyes to so many blessings that I've sometimes taken for granted. You've given me hope and a future that I do not deserve. And You've promised me eternal life with You in heaven that I cannot comprehend. For all these, I am so grateful. Help me to live my life only for You and to become your hands and feet for all the days on earth. In Jesus' name, Amen.
1 Corinthians 8:6 Yet for us there is but one God, the Father, from whom all things came and for whom we live; and there is but one Lord, Jesus Christ, through whom all things came and through whom we live.