Every season is a gift from God. He reveals to us His plans and His greatness as every year unfolds. The Lord never wastes any season even if things sometimes don't make sense. Every year abounds with God's faithfulness shown in different circumstances. The goodness of God exceeds time and season. Besides, He is not bounded by man's measurement of time so His goodness can cover any part of our lives at any time. The amazing works of God each year can overwhelm us if we just take a grasp of it. The moment we wake up, to the time we fall asleep each day, we cannot fathom how much God so graciously covers us with protection and favor. Our response to this goodness— gratitude. Let's start a grateful journey with the best Thanksgiving Bible verses.
A grateful heart should be the immediate response to all of God's provisions and favor in our lives. Because we have experienced His mighty works, we cannot just let the time pass without acknowledging the real reason behind our every victory. If someone truly encounters the goodness of God, they will surely overflow with thanksgiving the way various characters in the Bible expressed their gratitude. We may vary in our means of giving thanks to God but it all starts with a heart filled in awe of the greatness of God. These Thanksgiving Bible verses will show us encouraging reasons and ways to offer our sacrifices of thanksgiving to God.
Praise And Thanksgiving Bible Verses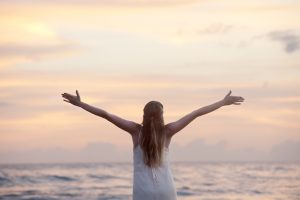 In the Old Testament, the Israelites often expressed their thanksgiving to God with shouts of praise and celebration. Various feasts accompany their celebration in remembrance of God's provision and victory over their battles. Moreover, their thanksgiving to God goes with the playing of musical instruments such as lyres and harps. Indeed, the Israelites' praise and thanksgiving are colorful and loud. Aside from giving thanks to God, they aim to magnify the name of God with their praises. This is to give all the glory to God who is the reason for everything they gained— victory or possessions.
The same reason goes with our thanksgiving and praises before God. We seek to exalt His name for everything He has given and done for us knowing that without Him we are nothing and we can't do anything. Every victory that we have in work, family, studies, and relationships belongs to God. Nothing of what we have on this earth is because of our hard work and effort alone. Success without God is not success at all. It is a shallow triumph. The joy of this success gained without recognizing the author of our lives is temporary and futile. This year, do not forget to give God the praises and thanksgiving that He deserves. In any aspect of your life, remember to acknowledge the God who gives strength, wisdom, knowledge opportunities, and above all these things— the life that we have each day.
Compiled here are some thanksgiving Bible verses which you can use in giving praises to God. There are numerous ways to offer our praises to God. Raise your voices to God with songs of thanksgiving; write down the things you want to thank God for. One page paper will surely not be enough to cover all the things that God has done for you for just a year!
Psalm 35:18 I will thank you in the great congregation; in the mighty throng I will praise you.
Psalm 100:4-5 Enter his gates with thanksgiving and his courts with praise! Give thanks to him; bless his name! For the Lord is good; his steadfast love endures forever, and his faithfulness to all generations.
Psalm 69:30 I will praise the name of God with a song; I will magnify him with thanksgiving.
Ezra 3:11 They sang, praising and giving thanks to the Lord, saying, "For He is good, for His loving-kindness is upon Israel forever." All the people called out with a loud voice when they praised the Lord because the work on the house of the Lord had begun.
Psalm 106:1 Praise the Lord! Oh give thanks to the Lord, for he is good, for his steadfast love endures forever!
1 Chronicles 29:13 O our God, we thank you and praise your glorious name,
Psalm 30:4 Sing praises to the Lord, O you his saints, and give thanks to his holy name.
Psalm 30:12 That my glory may sing your praise and not be silent. O Lord my God, I will give thanks to you forever!
Hebrews 12:28 Since we are receiving a Kingdom that is unshakable, let us be thankful and please God by worshiping him with holy fear and awe.
Thanksgiving Prayer Bible Verses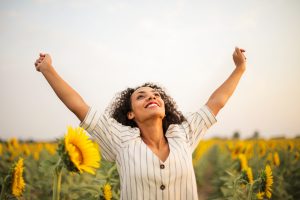 One of the best ways to offer God our thanksgiving is through prayer. The Apostle Paul in His letters to the church mentions his thankfulness to God for the rising churches. He always remembered to pray for the churches and thank God for them. The Lord knows that we are thankful for all the blessings we receive from Him every year. However, like any parent who wants to hear and see that their children love their gifts, our Father in heaven longs for us to express our thanksgiving. He desires us to give thanks verbally in the same way that He loves to hear us worship Him.
In Philippians 4:6, Apostle Paul reminds us that whenever we pray and present our requests to God, we should do it with thanksgiving. There are two reasons for this. First, it shows our gratitude towards a God who gave us a lot of other things aside from what we are praying. It reminds us of the other gifts and favors we have in the name of Jesus. Second, it reveals our faith. When we pray with thanksgiving, it shows that we are already looking forward to the answer to our prayers. There is excitement in our prayers, a confidence that we will receive our requests to God so we pray with thanksgiving.
Read and incorporate the following bible verses about thanksgiving in your prayers. With a grateful heart, give thanks to God for the privilege of prayer and His responses to them.
Philippians 4:6 Do not be anxious about anything, but in every situation, by prayer and petition, with thanksgiving, present your requests to God.
Colossians 4:2 Continue steadfastly in prayer, being watchful in it with thanksgiving.
Hebrews 13:15 Through him then let us continually offer up a sacrifice of praise to God, that is, the fruit of lips that acknowledge his name.
Psalm 95:2-3 Let us come into his presence with thanksgiving; let us make a joyful noise to him with songs of praise! For the Lord is a great God, and a great King above all gods.
Psalm 92:1-3 It is good to give thanks to the Lord, to sing praises to your name, O Most High; to declare your steadfast love in the morning, and your faithfulness by night, to the music of the lute and the harp, to the melody of the lyre.
Psalm 50:14 Offer to God a sacrifice of thanksgiving, and perform your vows to the Most High,
1 Timothy 4:4-5 For everything God created is good, and nothing is to be rejected if it is received with thanksgiving, because it is consecrated by the word of God and prayer.
Psalm 141:2 Accept my prayer as incense offered to you, and my upraised hands as an evening offering.
Philippians 1:3-4 I thank my God every time I remember you. In all my prayers for all of you, I always pray with joy
1 Thessalonians 1:2 We always thank God for all of you and continually mention you in our prayers.
Bible Verses about a Thankful Heart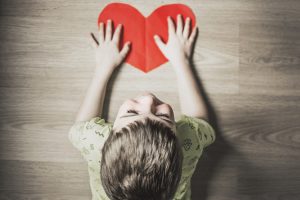 What does it mean to have a grateful heart? To be thankful for all the good things happening in one's life? A heart that is filled with gratitude finds contentment and tranquility in all situations. Thankful hearts always look at the positive side of any circumstance. We should be thankful to have more and still be thankful if we have little. Pretty hard isn't it? How can someone be grateful when things around him seem to be falling apart? When there is not enough money in your pockets or food on your table, how can you be grateful? Like almost everything in the world, having a grateful heart takes practice. This is why taking the time to thank God every day is a must.
Every morning before we go on with the daily bustle of life or every night before we rest in our sleep, let's take the time to thank God for the gift of life. Journaling the things that God gave us or the prayers which He answered will also help us develop a heart that remembers the goodness of God and trusts in His ways. Furthermore, a heart filled with thanksgiving offers wholehearted praise to God. Thanksgiving overflows in one's heart that cannot be suppressed nor hidden. Moreover, it reflects itself outside through actions towards other people.
If you desire to have a heart bursting with gratitude, here are some Thanksgiving Bible Verses to lead the way. It is important to fill our hearts with God's word so we can find encouragement in giving thanks to God. Let these thanksgiving Bible verses fill you up with gratefulness for the days to come.
Colossians 2:6-7 Therefore, as you received Christ Jesus the Lord, so walk in him, 7 rooted and built up in him and established in the faith, just as you were taught, abounding in thanksgiving.
Psalm 9:1 I will give thanks to the Lord with my whole heart; I will recount all of your wonderful deeds.
Colossians 3:15-16 Let the word of Christ dwell in you richly, teaching and admonishing one another in all wisdom, singing psalms and hymns and spiritual songs, with thankfulness in your hearts to God.
Psalm 107:1 Oh give thanks to the Lord, for he is good, for his steadfast love endures forever!
Psalm 34:1-3 I will bless the Lord at all times; his praise shall continually be in my mouth. My soul makes its boast in the Lord; let the humble hear and be glad. Oh, magnify the Lord with me, and let us exalt his name together!
Psalm 118:1 Oh give thanks to the Lord, for he is good; for his steadfast love endures forever!
Psalm 136:26 Give thanks to the God of heaven, for his steadfast love endures forever.
Philippians 4:8 Finally, brothers and sisters, whatever is true, whatever is noble, whatever is right, whatever is pure, whatever is lovely, whatever is admirable—if anything is excellent or praiseworthy—think about such things.
Colossians 1:12 And giving joyful thanks to the Father, who has qualified you to share in the inheritance of his holy people in the kingdom of light.
Giving Thanks Even in Times of Trials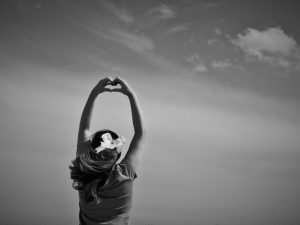 Since a heart filled with gratitude is an attitude every Christian should have, learning to be content and serene in every season of our lives is also a need. It can open for us positive doors of joy, gladness, and peace. Pursuing this character will stop us from always trying to take over the things we cannot control. Moreover, it will allow us time to think of all the good things that have happened in our day rather than resenting things that don't go our way. It can spare us a lot of bitterness and jealousy along the way, making life happier.
When things are hard, we can either be bitter about it or accept it. If we approach life with thanksgiving our perspective is being changed from what we can see to how God can use this season to change us or to show His glory in us. The woman with an alabaster jar, overflowing with thanksgiving, gave her the most treasured possession to Jesus. When she had the chance to come before Jesus' feet (Luke 7:36-39) she poured her heart together with her alabaster jar of perfume.
This year may not seem to be the best year of your life. Maybe, it appears to be the worse, but the Lord who set all things on the earth from the rising of the sun to the setting of it will never waste a single season or year of your life. The Lord may be trying to show you something or if not, teaching you something. The following Thanksgiving Bible verses can help you to see the bright side of your year if it seems a bit dim or dull. Sometimes, we become indifferent to the good things around us because we are so focused on the negative sides. May these thanksgiving Bible verses shift your outlook with gratefulness.
1 Thessalonians 5:16-18 Rejoice always, pray without ceasing, give thanks in all circumstances; for this is the will of God in Christ Jesus for you.
Psalm 7:17 I will give to the Lord the thanks due to his righteousness, and I will sing praise to the name of the Lord, the Most High.
Psalm 107:21-22 Let them thank the Lord for his steadfast love, for his wondrous works to the children of man!
Ephesians 5:19-20 Addressing one another in psalms and hymns and spiritual songs, singing and making melody to the Lord with your heart, giving thanks always and for everything to God the Father in the name of our Lord Jesus Christ,
Colossians 3:15-17 And whatever you do, in word or deed, do everything in the name of the Lord Jesus, giving thanks to God the Father through him.
Colossians 3:15 Let the peace of heart that comes from Christ be always present in your hearts and lives, for this is your responsibility and privilege as members of his body. And always be thankful.
Psalm 28:7 He is my strength, my shield from every danger. I trusted in him, and he helped me. Joy rises in my heart until I burst out in songs of praise to him.
Psalm 107:8-9 Let them thank the Lord for his steadfast love, for his wondrous works to the children of man! For he satisfies the longing soul, and the hungry soul he fills with good things.
Isaiah 12:1-2 You will say in that day: "I will give thanks to you, O Lord, for though you were angry with me, your anger turned away, that you might comfort me. "Behold, God is my salvation; I will trust, and will not be afraid; for the Lord God is my strength and my song, and he has become my salvation."
These Bible verses about thanksgiving are guides and reminders to help us pursue a grateful life and a thankful heart. We may not be able to thank God for everything that He has done, but we can let Him know how grateful we are for them all. Start your journey of thankfulness today. Don't let bitterness overwhelm you. Instead, let gratitude and contentment rule in your hearts as you trust God. Whatever you have right now, you can offer it as a gift before the throne of Jesus as your way of saying 'thank you' to Him.