Happy Thanksgiving! Every year, thousands of people celebrate the joyous day known as Thanksgiving. But, have you ever wondered why it's such an important and meaningful event? From the word "Thanksgiving", it's pretty obvious that it stands as a day where people give thanks to the Lord and for everything He has done. But, what about it? Why does the act of thanking God need to have its very own celebration? What separates Thanksgiving from other holidays? For instance, when Christians celebrate Christmas, they also give thanks to the Lord. So, what makes this different and important? Every celebration with God as the center is automatically a beautiful event. But here, we are going to discover the deeper and more colorful meaning behind Thanksgiving aside from offering thanks.
A Day To Remind Ourselves
Have you ever tried forgetting something of high importance? No matter how organized you are, there are things and events you just forget unintentionally. Giving thanks can sometimes be like that for most of us. Although we know how important it is, we tend to overlook it when life overwhelms us. This is where the beauty of Thanksgiving is seen. Whenever we thank God, we remember Him automatically. When we learn to make Thanksgiving a habit, gratitude becomes a part of our personality. Thus, we become more optimistic and happier. Every day is a celebration to greet yourself "Happy Thanksgiving!" and here's what the Bible tells us.
Life's Beauty
1 Thessalonians 5:18 Give thanks in all circumstances; for this is the will of God in Christ Jesus for you.
Psalm 107:1 Oh give thanks to the Lord, for he is good, for his steadfast love endures forever!
Colossians 3:15 And let the peace of Christ rule in your hearts, to which indeed you were called in one body. And be thankful.
Colossians 2:6-7 Therefore, as you received Christ Jesus the Lord, so walk in him, rooted and built up in him and established in the faith, just as you were taught, abounding in thanksgiving.
Conducted by the 2017 Harris Poll Survey of American Happiness, the research revealed that only 33% of the surveyed Americans confirm that they are happy. The feeling of happiness is a difficult topic to ever define. In life, people feel different levels of happiness depending on their experiences and what they find worthy of joy.
It's hard to define happiness but, the beauty of life remains constant despite the absence of it. How? Simple. Because God allows us to experience happiness (Psalm 126:2). He is constantly giving blessings every day. But only with gratitude can we see the beauty of His blessings. The truth is, you don't have to always feel happy. The feeling of joy is temporary but, God's blessings are eternal. When you start thanking God unconditionally and consistently, the absence of happiness will become your motivation to push forward and receive His blessings.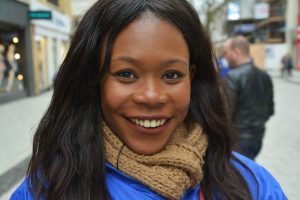 Celebrating Change And Repentance
When people greet us "Happy Thanksgiving" with a welcoming smile, do you know that this is also a call to change? The world blinds us with unnecessary and negative information that can mask us from our accountability. But thanking God does the opposite. This act allows us to see what He has been doing and what we aren't. Celebrating Thanksgiving is a moment where we see ourselves as flawed humans with a perfect God. It humbles us greatly. Truly, offering prayers of gratitude opens a door for change where we can thank God for giving us a clear mind to see what area in our lives we aren't paying much attention to.
Acknowledging God
Psalm 28:7 The Lord is my strength and my shield; in him my heart trusts, and I am helped; my heart exults, and with my song, I give thanks to him.
Psalm 103:2 Bless the Lord, O my soul, and forget not all his benefits,
Psalm 31:19 Oh, how abundant is your goodness, which you have stored up for those who fear you and worked for those who take refuge in you, in the sight of the children of mankind.
Revelation 11:17 Saying, "We give thanks to you, Lord God Almighty, who is and who was, for you have taken your great power and begun to reign.
Ephesians 5:4 Let there be no filthiness nor foolish talk nor crude joking, which are out of place but instead let there be thanksgiving.
Psalm 105:1 Oh give thanks to the Lord; call upon his name; make known his deeds among the peoples!
When we acknowledge God, we get to assess every area of our lives. Have you ever tried thanking a teacher or credit a book that helped you understand a topic? When we thank our teachers, we are reminded of the mistakes we have done before learning from them. This gives us a sense of relief knowing that we have made progress. A happy Thanksgiving moment is also like this.
We can look back to our previous selves and with a sigh of relief, we can praise God for swimming in the depths of our dark selves to pick us up until we can see the sunlight of His Grace again. Why do people say "Happy Thanksgiving"? This is the commemoration of which we thank God for better versions of ourselves. This is the time to recall how far we've come since the Lord picked us up with His Mercy. Who wouldn't be happy?
A Day To Regain Our Strength And Heal
When life slams us with intimidating and soul-crushing problems, it's hard to smile and say "Happy Thanksgiving", right? Humans are creatures with the highest form of intellect and logic. Still, we are very vulnerable to negative events that we do not want but cannot control. No matter what, we still have to celebrate a happy Thanksgiving for ourselves and with God.
Humans are like the best cellphones in the market today. No matter how sophisticated and powerful the specs are, a cellphone needs its charger to function the next day. In the same way, we need God to enable us to live a life full of confidence. And here's where it all makes sense – How can we acknowledge our need for our Creator, to regain our strength and heal? Simple. We pray to Him.
The Promise of Sufficiency
2 Thessalonians 1:3 We ought always to give thanks to God for you, brothers, as is right. Because your faith is growing abundantly, and the love of every one of you for one another is increasing.
James 5:13 Is anyone among you suffering? Let him pray. Is anyone cheerful? Let him sing praise.
1 Chronicles 23:30 And they were to stand every morning, thanking and praising the Lord, and likewise at evening.
Do you want to hear something exciting and inspiring? God has already planned every single aspect of your future. From what problems are going to transform you into the person He wants you to be, to the people He will use for you; everything is settled. Therefore, thank God for what He is about to do and for the things He has already done even before we received the gift of life. God is never too late nor too early to bless us with what we have. Every second, God is working for your happiness because He loves you. So, it makes sense that we thank Him with praise knowing that all we have to do now is to live our lives with thanksgiving.

A Day to be Confident
The true definition of a happy Thanksgiving demands genuine, God-centered confidence. When we thank God, we are confident that He is powerful and worthy of praise. Confidence is something we obtain not because of our greatness but because of God's Grace. Whenever we thank God, we know that He is in control. Now, isn't that a wonderful thing to celebrate about?
Thanksgiving is a New Day
Philippians 4:6 Do not be anxious about anything, but in everything by prayer and supplication with thanksgiving let your requests be made known to God.
2 Corinthians 4:15 For it is all for your sake, so that as grace extends to more and more people it may increase thanksgiving, to the glory of God.
1 Thessalonians 5:16-18 Rejoice always, pray without ceasing, give thanks in all circumstances; for this is the will of God in Christ Jesus for you.
Lamentations 3:23 They are new every morning; great is your faithfulness.
1 Timothy 4:4-5 For everything created by God is good, and nothing is to be rejected if it is received with thanksgiving, for it is made holy by the word of God and prayer.
John 6:11 Jesus then took the loaves, and when he had given thanks, he distributed them to those who were seated. So also the fish, as much as they wanted.
Isaiah 38:19-20 The living, the living, he thanks you, as I do this day; the father makes known to the children your faithfulness. The Lord will save me, and we will play my music on stringed instruments all the days of our lives, at the house of the Lord.
Put simply, Thanksgiving marks a new day for all of us and that's something worthy to celebrate. See, when we thank God, we accept that all of the things happening in our lives is because of Him. It is another way of accepting Jesus and His Love. Of course, humans cannot thank something or someone they do not recognize. So, on Thanksgiving day, we are given another chance to grow and rejoice with God.
Celebrating God's Love
Humans love to celebrate. We hold celebrations when someone reaches another year of life or "birthdays", we celebrate when someone we know achieves something, and sometimes, we celebrate just because we feel like it. Celebrations are representations of events that are of great importance to us.
Thanksgiving is also a celebration. Not just for food or for wealth but, a commemoration of the greatest thing we have – The eternal and unconditional love of the Lord to mere humans like us. We celebrate birthdays once a year obviously because a certain date can only appear once in a calendar. But God's love is different. It appears for 24 hours and 365 days for eternity. Why shouldn't we celebrate it?
Recognizing God
Psalm 7:17 I will give to the Lord the thanks due to his righteousness, and I will sing praise to the name of the Lord, the Highest.
Ephesians 5:20 Giving thanks always and for everything to God the Father in the name of our Lord Jesus Christ,
James 1:17 Every good gift and every perfect gift is from above, coming down from the Father of lights with whom there is no variation or shadow due to change.
Psalm 100:4 Enter his gates with thanksgiving, and his courts with praise! Give thanks to him; bless his name!
Psalm 50:14 Offer to God a sacrifice of thanksgiving and perform your vows to the Highest.
No one can have a happy Thanksgiving without knowing what they are celebrating. Wouldn't it be so odd to celebrate Thanksgiving not knowing who to thank? It's like celebrating Christmas without Christ or birthdays without someone's birth. It wouldn't make much sense, right? During Thanksgiving, we recognize God's presence and thank Him for it. The act of doing so is a two-in-one deed where we can both communicate with Him while thanking Him. It sounds so simple but, it does wonders for our relationship with the Lord.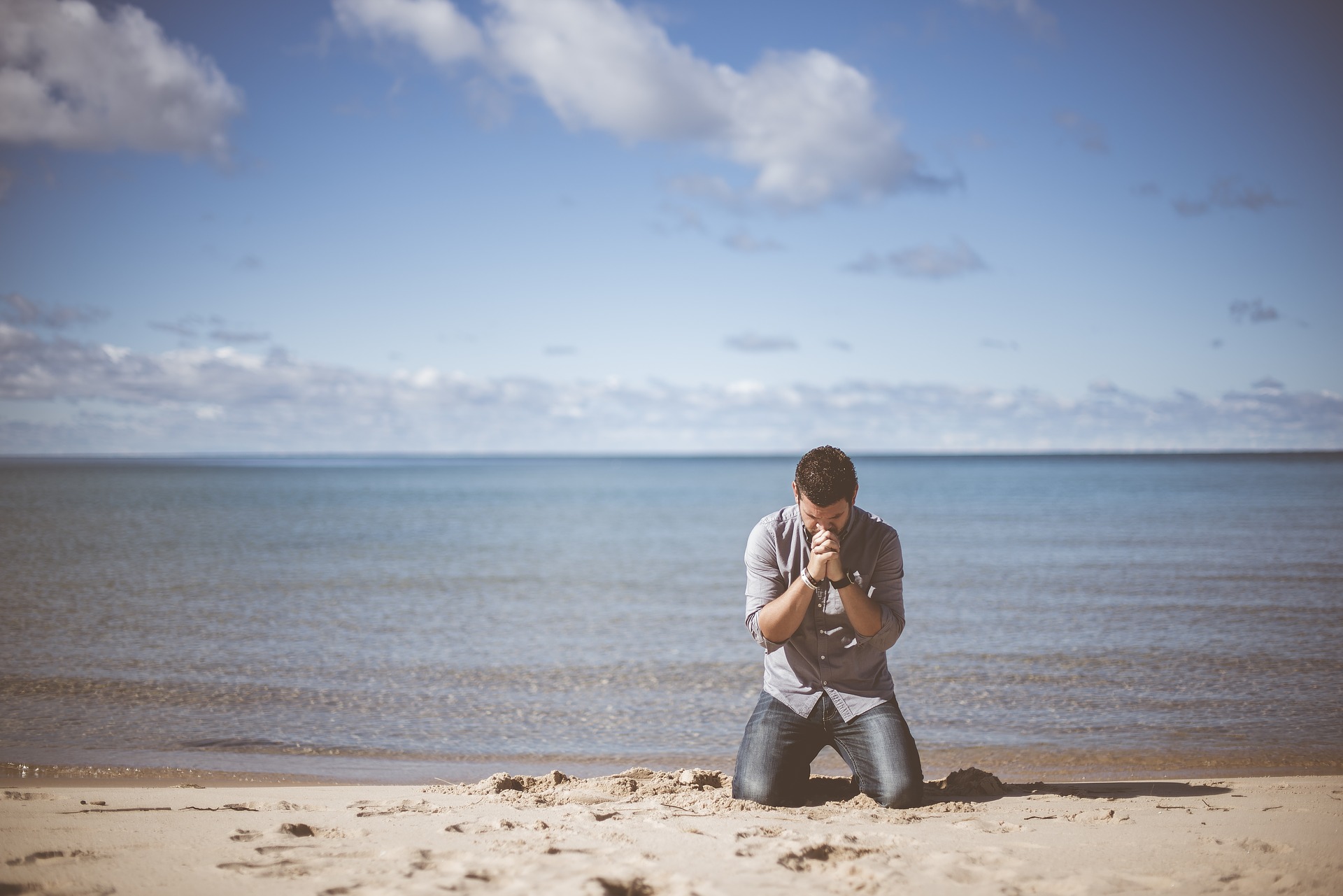 A Moment of Worship
Hebrews 13:15 Through him then let us continually offer up a sacrifice of praise to God, that is, the fruit of lips that acknowledge his name.
Colossians 4:2 Continue steadfastly in prayer, being watchful in it with thanksgiving.
Colossians 3:17 And whatever you do, in word or deed, do everything in the name of the Lord Jesus, giving thanks to God the Father through him.
2 Corinthians 2:14 But thanks be to God, who in Christ always leads us in triumphal procession, and through us spreads the fragrance of the knowledge of him everywhere.
Jonah 2:9 But I with the voice of thanksgiving will sacrifice to you; what I have vowed I will pay. Salvation belongs to the Lord!"
Daniel 2:23 To you, O God of my fathers, I give thanks and praise, for you have given me wisdom and might, and have now made known to me what we asked of you, for you have made known to us the king's matter."
Sometimes, we need to pause and dwell in silence. We have to be present in God's Grace to be able to see what He's doing with and for us. A happy Thanksgiving does not need a platter of hot meals or fancy decorations; what it truly needs is God and our desire to communicate our gratitude towards Him. It's an underrated form of worship and a misunderstood form of spiritual celebration people tend to view. Without God, it's just another gathering shared by people with food. That would take out the aspect that makes it special.
Knowing God by Thanking God
Hebrews 12:28 Therefore let us be grateful for receiving a kingdom that cannot be shaken, and thus let us offer to God acceptable worship, with reverence and awe,
1 Corinthians 15:57 But thanks be to God, who gives us the victory through our Lord Jesus Christ.
1 Chronicles 29:13 And now we thank you, our God, and praise your glorious name.
Daniel 6:10 When Daniel knew that the document had been signed, he went to his house where he had windows in his upper chamber open toward Jerusalem. He got down on his knees three times a day and prayed and gave thanks before his God, as he had done previously.
Psalm 147:7-9 Sing to the Lord with thanksgiving; make melody to our God on the lyre! He covers the heavens with clouds; prepares rain for the earth; makes grass grow on the hills. He gives to the beasts their food, and to the young ravens that cry.
Psalm 35:18 I will thank you in the great congregation; in the mighty throng, I will praise you.
You can't appreciate someone without recalling the qualities you're naming. If one says that someone is "kind", automatically, their brains recall the incidents wherein a person manifested the virtue of kindness. Similarly, when we thank God, we automatically recall all His doings. And just like that, we get to know Him more.
Cherishing Thanksgiving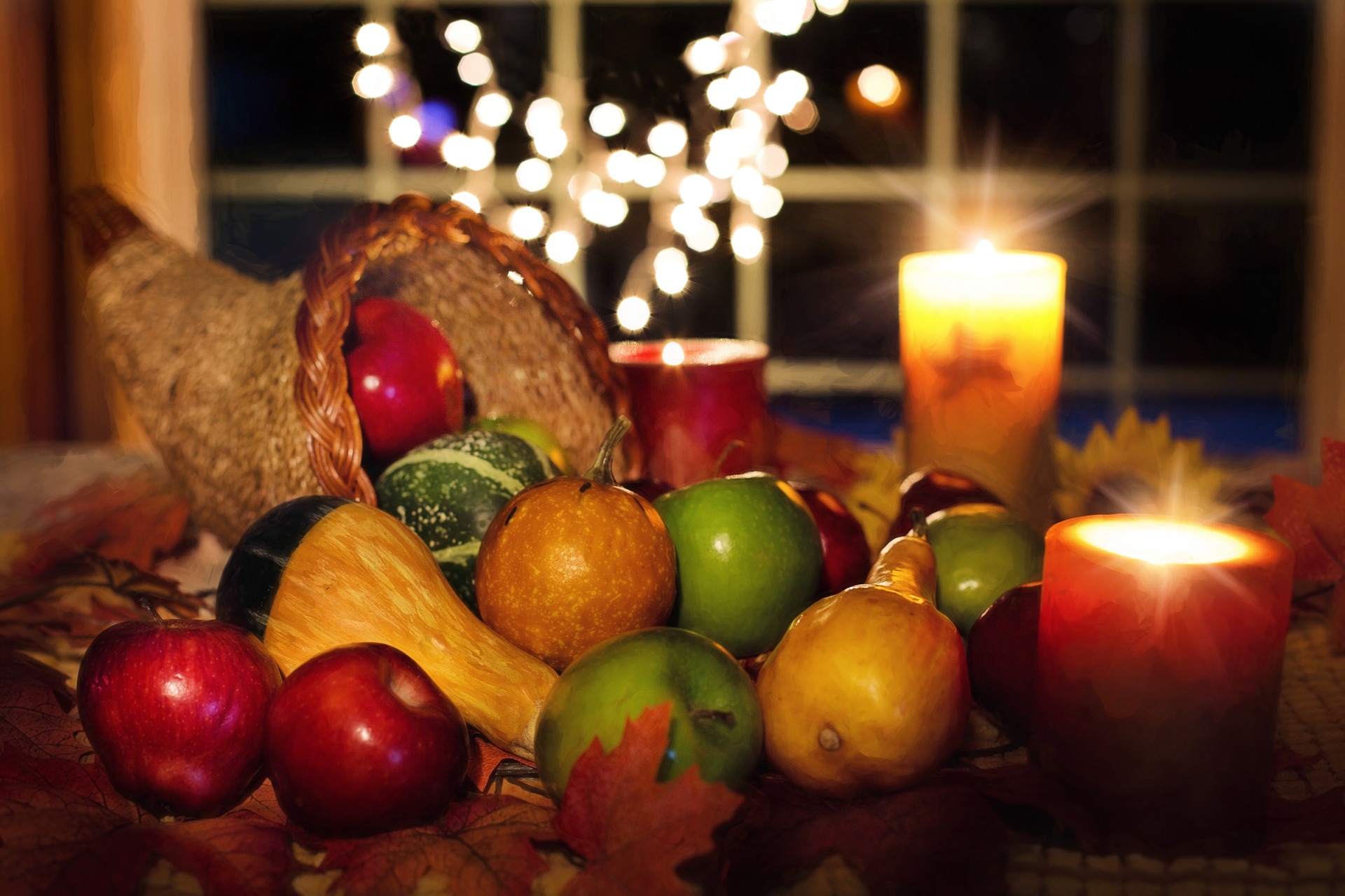 We now get to witness the more vivid and colorful side of Thanksgiving. It is a valuable moment for you and God to be celebrated with the people you love which makes it extra special. Realistically, we are going to experience moments that will anger or upset us. Still, nothing and no one in the world can take away God and His Promises. As believers, we have so many things to rejoice and be grateful for knowing that the Name we utter is a holy, loving, and ever-powerful Name. With this in mind, Happy Thanksgiving!