When you look in the mirror, do you feel confidently beautiful about yourself? If you're in a crowd, do you still feel your worth as an individual? The worldly standard of beauty often leads us to doubt our worth and lose heart. Our confidence and light start to vanish. Yet, God reminds us that he made us uniquely wonderful. He created us in His image and likeness. So, whatever color, shape, or size we have, we are all beautiful in God's eyes. He doesn't look at us for our appearances, but he sees our hearts. We are all precious and valuable to him. Thus, let these Bible verses about beauty encourage us to see our worth in the eyes of God.
Bible Verses About Beauty From Within
Most people judge others based on outward appearances. By doing so, they may overlook the qualities of individuals who lack the particular physical qualities society currently admires. This unfortunately leads many of us to feel insecure and doubt our self-worth. However, our physical appearance doesn't reveal their characters or what their true values are. Good thing, our God judges us by faith and character, not by our appearance.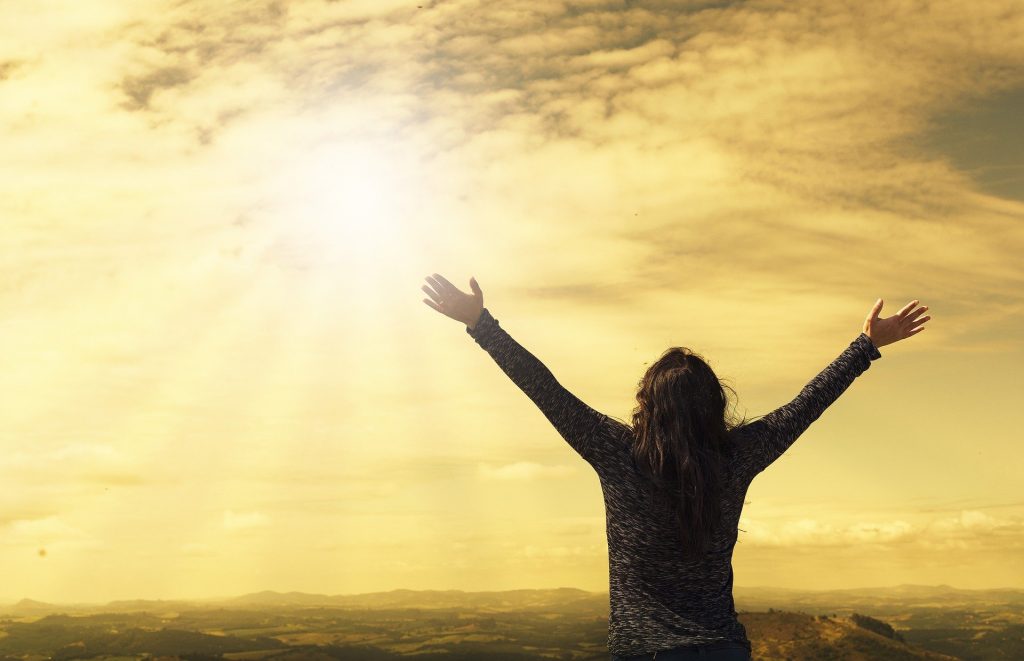 Genesis 29:17

Leah's eyes were weak, but Rachel was beautiful in form and appearance.

1 Samuel 16:7 But the Lord said to Samuel, "Do not look on his appearance or on the height of his stature, because I have rejected him. For the Lord sees not as man sees: man looks on the outward appearance, but the Lord looks on the heart."
Psalm 50:2 Out of Zion, the perfection of beauty, God shines forth.
Proverbs 31:10 An excellent wife who can find? She is far more precious than jewels.
Proverbs 31:30 Charm is deceitful, and beauty is vain, but a woman who fears the Lord is to be praised.
Song of Songs 4:7 You are altogether beautiful, my love; there is no flaw in you.
1 Peter 3:3-4 Do not let your adorning be external—the braiding of hair and the putting on of gold jewelry, or the clothing you wear— but let your adorning be the hidden person of the heart with the imperishable beauty of a gentle and quiet spirit, which in God's sight is very precious.
Where Does True Beauty Begin?
Many of us spend hours each day maintaining our outward appearance. Of course, we want to look good as we interact with others and to be confident with our physical appearance. And with the beauty standard of the world, it compels us to do different things to reach that standard. It leads us to lose our confidence, self-worth, and worse, our identity. Sometimes, we focus so much on the physical appearance that we forget to look at our inner selves. God sees through us because he looks at the status of our hearts. And because God can see us on the inside, only he can accurately judge us. Hence, the development of our inner spirit of godliness and other characteristics are more important than our physical looks. While many people can see your face, only you and God know what your heart really looks like.
True beauty begins inside. Peter teaches us that we should develop inner beauty rather than being overly concerned about our physical appearance (1 Peter 3:3-4). Some inner attributes that we should develop are hard work, respect, encouragement, care for others, concern for the poor, and wisdom. These qualities, when coupled with the fear of God, lead us to the rewards of enjoyment, success, honor, and self-worth. As we live our Christian faith consistently, many people will see Jesus in us. They will see the beauty that God instills in our hearts. A changed life speaks loudly and clearly; it is often the most effective way to influence the people around us.
Focusing on the improvement of our inner attributes doesn't mean we should look dowdy. It is good to take care of oneself and look at one's best, but we should focus more on working on the insides. So, these Bible verses about beauty encourage us to work on the insides and not only our physical attributes.
What steps are you taking to improve your heart's attitude?
Encouraging Bible Verses About Beauty From God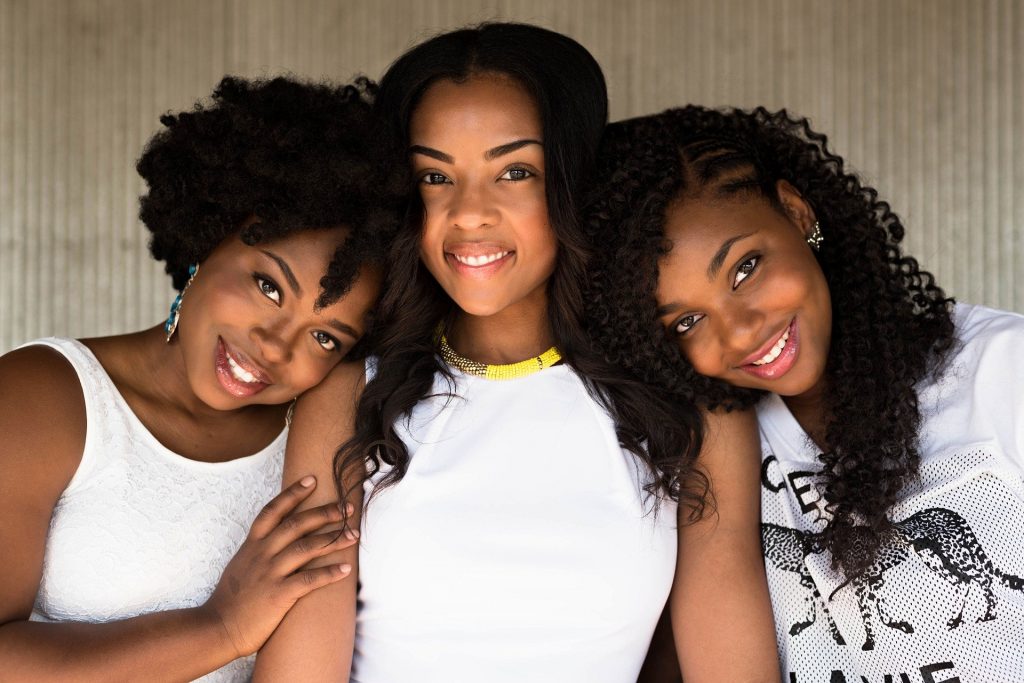 You are beautiful, no matter what you look for or whatever color, size, and shape you have. Why? Because it is God who created you. He made us in his image and likeness. While we're still inside our mother's womb, he created us uniquely wonderfully. Thus, don't let the world invalidate you with the standard they made. Because God loves us, we have that assurance and security that he made us beautiful. Here are some Bible verses about beauty to encourage us as we face the world every day.
Genesis 1:27

So God created man in his own image, in the image of God he created him; male and female he created them.

1 Samuel 16:18 One of the young men answered, "Behold, I have seen a son of Jesse the Bethlehemite, who is skillful in playing, a man of valor, a man of war, prudent in speech, and a man of good presence, and the Lord is with him."
Psalm 45:11 And the king will desire your beauty. Since he is your lord, bow to him.
Psalm 139:14 I praise you, for I am fearfully and wonderfully made. Wonderful are your works; my soul knows it very well.
Proverbs 3:15-18 She is more precious than jewels, and nothing you desire can compare with her. Long life is in her right hand; in her left hand are riches and honor. Her ways are ways of pleasantness, and all her paths are peace. She is a tree of life to those who lay hold of her; those who hold her fast are called blessed.
Song of Solomon 1:15 Behold, you are beautiful, my love; behold, you are beautiful; your eyes are doves.
Ezekiel 16:14 And your renown went forth among the nations because of your beauty, for it was perfect through the splendor that I had bestowed on you, declares the Lord God.
2 Corinthians 3:18 And we all, with unveiled face, beholding the glory of the Lord, are being transformed into the same image from one degree of glory to another. For this comes from the Lord who is the Spirit.
2 Corinthians 4:16 So we do not lose heart. Though our outer self is wasting away, our inner self is being renewed day by day.
When we accept God in our lives, the glory of the Spirit imparted to us is excellent and long-lasting. By gazing at the nature of God with unveiled minds, we can be more like him. As we see the truth about God, it transforms us morally as we understand and apply it. Through learning the life of Jesus Christ, we can understand how wonderful he is and what he is like. As our knowledge deepens, the Holy Spirit helps us to change. We will see the beauty that we can only find in him. The more closely we follow Jesus, the more will become like him.
God's character goes into the creation of every person. Whenever you feel you're worthless or begin to hate yourself, remember that God's Spirit is ready and willing to work within you. Knowing how God loves and treasures us, we should have much respect for ourselves. Always remember, you are beautiful inside and out.
Bible Verses About Beauty With A Purpose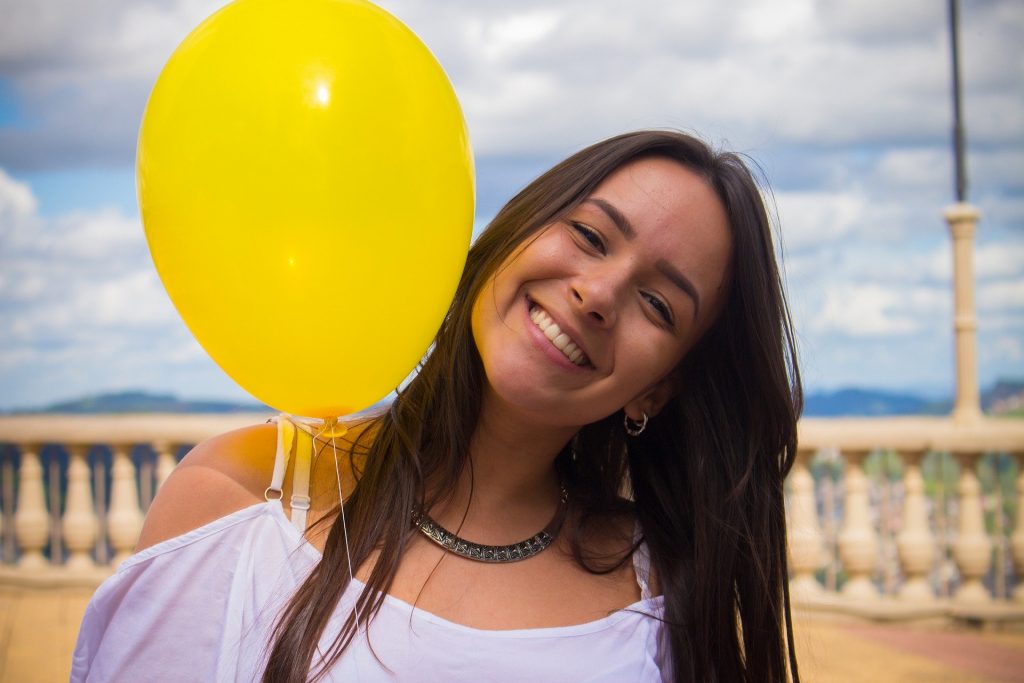 As we live our lives in the Lord, we discover an eternal beauty that the world can't take away from us. And our inner beauty will surely outshine our outward appearance, and it will go beyond that. The beauty of God will captivate their hearts, and they will begin to see Christ in us. As we let them see the depth of us, we're also planting a small seed in their hearts that will also grow in God's time. We're giving them a great opportunity to see beauty beyond the world's standard. And it is knowing that even though we're sinful, we have a God who will make us feel loved and beautiful.
So, let these Bible verses about beauty remind us that the beauty of God is not only for ourselves. We are called for a purpose: to reach out to more people for them to know Him.
Psalm 34:5

Those who look to him are radiant, and their faces shall never be ashamed.

Isaiah 62:3 You shall be a crown of beauty in the hand of the Lord, and a royal diadem in the hand of your God.
Zechariah 9:17 For how great is his goodness, and how great his beauty! Grain shall make the young men flourish, and new wine the young women.
Ephesians 2:10 For we are his workmanship, created in Christ Jesus for good works, which God prepared beforehand, that we should walk in them.
Philippians 4:8 Finally, brothers, whatever is true, whatever is honorable, whatever is just, whatever is pure, whatever is lovely, whatever is commendable, if there is any excellence, if there is anything worthy of praise, think about these things.
1 Timothy 2:9-10 likewise also that women should adorn themselves in respectable apparel, with modesty and self-control, not with braided hair and gold or pearls or costly attire, 10 but with what is proper for women who profess godliness—with good works.
Sometimes we feel like we can gain the respect of the people around us by working on our physical appearance. We wear branded clothing or expensive trinkets and cosmetics for us to feel valuable in the eyes of other people. In doing all this, we end up thinking that fixing our outward appearance is our only way to create a channel for us to make an influence on the world. However, these thoughts and actions are wrong. A gentle, loving character and great personality give light to the face that can't be duplicated by any expensive things. A carefully groomed and well-decorated exterior is artificial and cold unless inner beauty is present. Thus, both behavior and dress must express submission to and respect for Jesus Christ.
By simply living our lives by following Christ, people around us will see the grace of God radiating from us. And it is our responsibility to share the love we experience from God. The salvation we find in Jesus Christ is not only for our benefit but also for the benefit of other people. God intends that our salvation will result in acts of service. We are called to serve him and build up the church. We are God's masterpiece. If God considers us as his treasures, we should not dare to treat ourselves or others with disrespect or as inferior work. For us to create a good influence on the world, we should continue to develop our inner beauty. Read God's word and pray. Let's ask him to help you focus your mind on what is good and pure.
Finding Eternal Confidence in God's Promises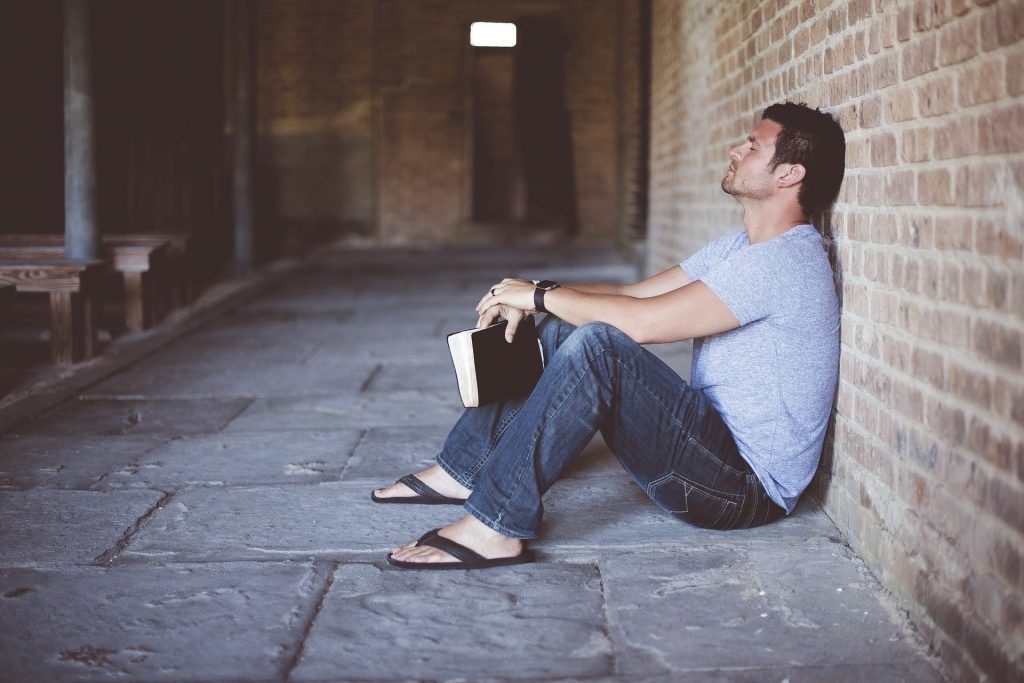 These Bible verses about beauty will make sense when we understand the grace of our God. His plans and promises give us the confidence to face life ahead of us. Along our journey, experiencing different life battles are inevitable, but God promises that he will help us fight those. We can claim our ultimate victory against all evil because we have God. Thus, let these Bible verses about the beauty of God's promises give our hearts security that we can only find in him.
Psalm 48:2

beautiful in elevation, is the joy of all the earth, Mount Zion, in the far north, the city of the great King.

Psalm 147:3 He heals the brokenhearted and binds up their wounds.
Proverbs 24:3-4 By wisdom a house is built, and by understanding it is established; by knowledge the rooms are filled with all precious and pleasant riches.
Ecclesiastes 3:11 He has made everything beautiful in its time. Also, he has put eternity into man's heart, yet so that he cannot find out what God has done from the beginning to the end.
Isaiah 32:17-18 And the effect of righteousness will be peace, and the result of righteousness, quietness and trust forever. My people will abide in a peaceful habitation, in secure dwellings, and in quiet resting places.
Isaiah 40:8 The grass withers, the flower fades, but the word of our God will stand forever.
Matthew 6:28-29 And why are you anxious about clothing? Consider the lilies of the field, how they grow: they neither toil nor spin, yet I tell you, even Solomon in all his glory was not arrayed like one of these.
Romans 8:6 For to set the mind on the flesh is death, but to set the mind on the Spirit is life and peace.
There are seasons in our lives where it is easy to lose heart and quit. We all face different problems and persecutions that have caused us to think of giving up. These issues have made us weary and hopeless. Let Paul's life be a great reminder for us in dealing with our challenges. Rather than quitting when persecution wore him down, Paul concentrated on the inner strength that came from the Holy Spirit. So, don't let fatigue, pain, or criticism force us off the job. We shouldn't forsake our eternal reward in God because of the intensity of today's pain. Our very weaknesses allow the resurrection power of Jesus Christ to strengthen us moment by moment. In him, we found our healing from our brokenness.
Because God created us in his image and likeness, we will have a spiritual thirst and eternal value that only God can satisfy. He built in us a restless yearning for the kind of a perfect world that we can only find in his perfect rule. So, for us to see the perfect beauty in his creation, we must trust Him and do His work. Hence, this is a reminder for us of how beautiful God's promises are. Public opinions change and are unreliable. But, God's word is eternal and unfailing. It is constant. We must continue to immerse ourselves and understand his words. Only in God's eternal word will we find true beauty, peace, and faithfulness.
Bible Verses To Remind Us To Check Our Hearts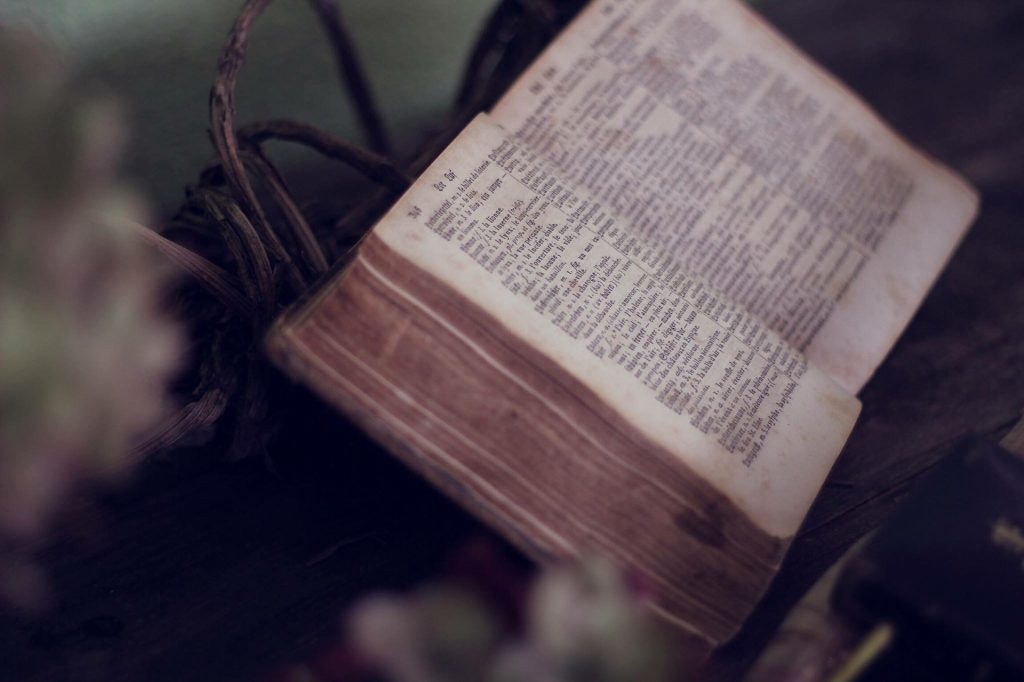 As we remind ourselves of God's blessings with these Bible verses about beauty, it is also important to check our hearts regularly. It is to avoid having wrong intentions and ending up committing sins. Hence, we should continue to seek God and align our hearts with him. We must continue to immerse ourselves in His word for us not to get lost. Let these Bible verses be our daily reminder to keep our eyes and hearts to God.
Proverbs 6:25

Do not desire her beauty in your heart, and do not let her capture you with her eyelashes.

Ezekiel 28:17-18 Your heart was proud because of your beauty; you corrupted your wisdom for the sake of your splendor. I cast you to the ground; I exposed you before kings, to feast their eyes on you. By the multitude of your iniquities, in the unrighteousness of your trade, you profaned your sanctuaries; so I brought fire out from your midst; it consumed you, and I turned you to ashes on the earth in the sight of all who saw you.
Matthew 23:28 So you also outwardly appear righteous to others, but within you are full of hypocrisy and lawlessness.
James 1:23 For if anyone is a hearer of the word and not a doer, he is like a man who looks intently at his natural face in a mirror.
Our hearts play an important role in the heart in making moral decisions. So, if we truly love God with all our hearts, we should live a moral life. As Christians, we must know how we live our life and the status of the heart. You're probably showcasing an upright and holy character, but you might have wrong intentions inside. Wrong motives will lead to sins. In Matthew 23:25-28, Jesus Christ condemned the Pharisees and religious leaders for outwardly appearing and holy, but inwardly they are full of corruption and greed.
If we live a Christian life merely as a show to others for our self-appearance, our actions are like washing only the outside of the cup; clean on the outside but dirty on the inside. When we are clean on the inside, our cleanliness on the outside won't be a sham. Ask God to help you to change your desires before you are drawn into sin. Continue to read and study God's word for we should always listen to what God's word says. When we study His Word, we must take time and reflect on it so we can apply it in our lives and in whatever situations we will encounter in the future.
A Psalm of David
Psalm 27:1-14 The Lord is my light and my salvation; whom shall I fear? The Lord is the stronghold of my life; of whom shall I be afraid? When evildoers assail me to eat up my flesh, my adversaries and foes, it is they who stumble and fall. Though an army encamps against me, my heart shall not fear; though war arises against me, yet will be confident. One thing have I asked of the Lord, that will I seek after: that I may dwell in the house of the Lord all the days of my life, to gaze upon the beauty of the Lord and to inquire in his temple. For he will hide me in his shelter in the day of trouble; he will conceal me under the cover of his tent; he will lift me high upon a rock.
And now my head shall be lifted up above my enemies all around me, and I will offer in his tent sacrifices with shouts of joy; I will sing and make melody to the Lord. Hear, O Lord, when I cry aloud; be gracious to me and answer me! You have said, "Seek my face." My heart says to you, "Your face, Lord, do I seek." Hide not your face from me. Turn not your servant away in anger, O you who have been my help. Cast me not off; forsake me not, O God of my salvation! For my father and my mother have forsaken me, but the Lord will take me in.
Teach me your way, O Lord, and lead me on a level path because of my enemies. Give me not up to the will of my adversaries; for false witnesses have risen against me, and they breathe out violence. I believe that I shall look upon the goodness of the Lord in the land of the living! Wait for the Lord; be strong, and let your heart take courage; wait for the Lord!
The Eternal Beauty Found in God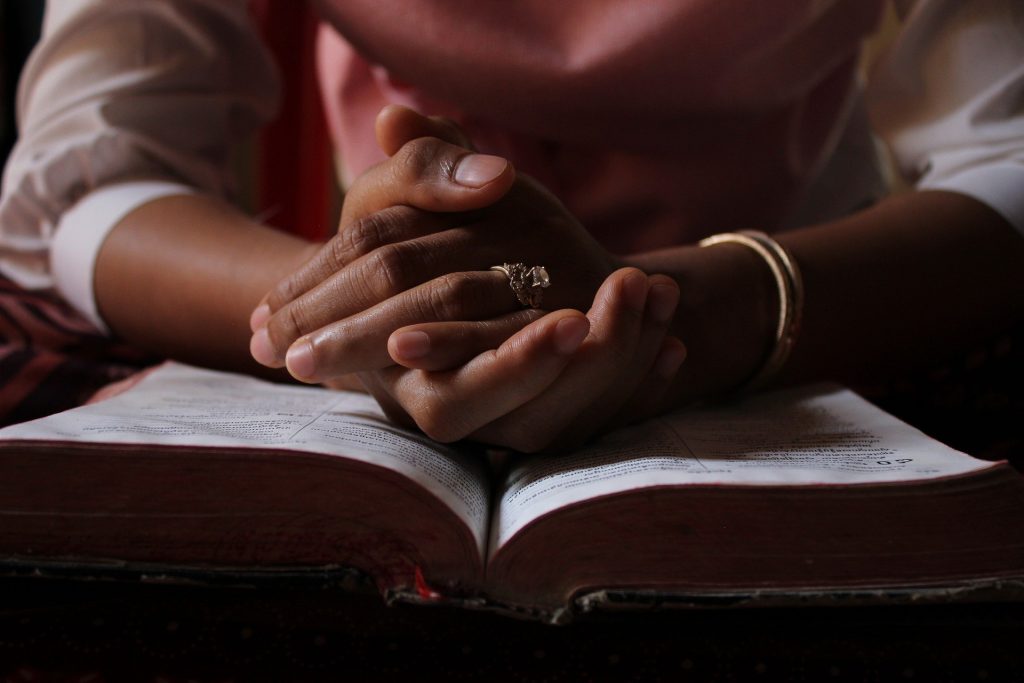 Sometimes, our fears hinder us to see the genuine beauty that God sees within us. We believe so much in the world's standards that we fail to see how precious we are in God's eyes. Fear is a dark shadow that envelops us and ultimately imprisons us within ourselves. Every one of us has been a prisoner of fear at some point – fear of rejection, uncertainty, misunderstanding, sickness, or even death. Yet, we can conquer those fears by trusting God, who brings salvation. Remember, God is our light and our salvation (Psalm 27).
We must aim to have the same desire as David. His greatest desire was to live in God's presence each day of his life. He sought God's guiding presence every day. So when troubles came his way, he was in God's presence and prepared to handle any challenge. Whenever we face various trials and challenges in life, we often run to God. It is easy for us to call or help any time, but how short-sighted are we to call on God only when troubles come. Many problems we face could have been avoided if we sought God's help and direction beforehand.
Some of us probably understand the feeling of being abandoned by our loved one. The pain might linger for a long time. But we must know and remember that God can take that place in our life. He will fill that gap and heal that pain. God's love is beautifully sufficient for all our needs. The world may not accept us or abandon us, but God is always there to accept and love us. We are his children. And that's something that we can hold on to.
A Beauty that the World Can't Take Away From You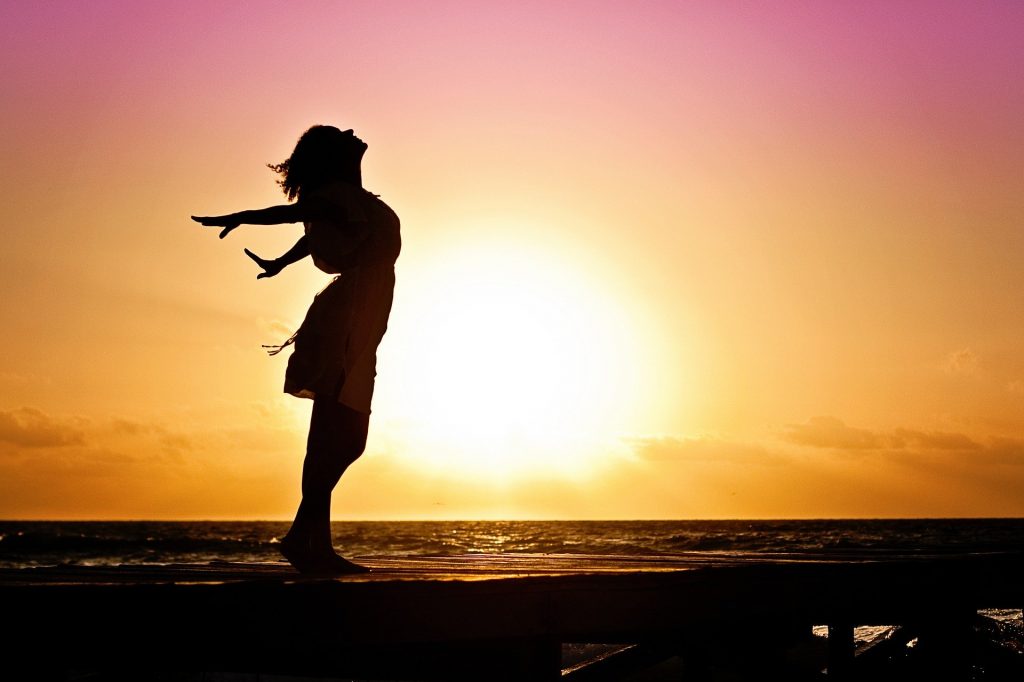 These Bible verses about beauty teach us not only to feel more beautiful and confident but also to see and understand God more. Whenever we feel insecure, in doubt, or worthless, we can always go back to God's word. It can lead us to discover our meaning of true beauty. And, that beauty deters from looking at physical attributes because God looks at the heart in all people and things. The more we get to know God, the more that we learn to love and see the beauty of ourselves. So, let God help us to see ourselves as precious gems. We are created to be cherished and sparkle for God's eternal purpose.
If we see our worth from a human perspective, we will always see something flawed and weak. But, when our self-worth is secure through Jesus Christ, we can leave our failures, insecurities, and doubts in his hands. We can have assurance and confidence that it is his strength that is at work in our lives, not our own. God's perspective is loving, beautiful, and eternal. In his eyes, we are precious every day of our lives. Always remember, you are beautiful. You are unique. God made you and He loves you.