A mother teaches her child of how the world works, and how the world is filled with love by showing her love. Because she loves her child, a mother will work every day with no rest for her child to have the best she can offer. She smiles as she thrives because of the hope she sees in her child that even the child himself or herself cannot see. Bible verses about mothers can help everyone understand how important mothers are in our lives. A mother's mission of love and guidance does not stop even when her child becomes an adult. She wants to be there for her child even if they are now someone else's wife or husband. Mothers always have open arms for her child when they return home, to visit her when in happiness or in pain.
When her child grows up, a mother's mission does not stop. She has to fill her child with guidance and love, and although she may feel unprepared, she wants to help her child grow to be a good man or woman. Her face is the first thing her child sees the moment he or she greets the world, her face is also the first thing her child sees when a wound scrapes his or her knees, she's there in every rehearsal to either clap her hands or to wipe her child's tears. But, when her child is no longer a child, her mission still does not stop.
Mothers: The Lifeblood of Humans
Before pondering the Bible verses about mothers, you must know this: Upon labor, the muscles of a woman's uterus contract severely. The pain mothers experience during giving birth is almost impossible to describe, some say that the pressure on the cervix is like a strong, unbearable cramp with a painful ache that they continually felt in the nine, full months of nourishing a child inside. After childbirth, a mother's mission does not stop; she prepares herself into a challenge filled with pressure and confusion yet she must stay calm as she is someone's mother. By this, she takes care of her baby; restless nights, and unanswered questions she faces with courage. She is a mother.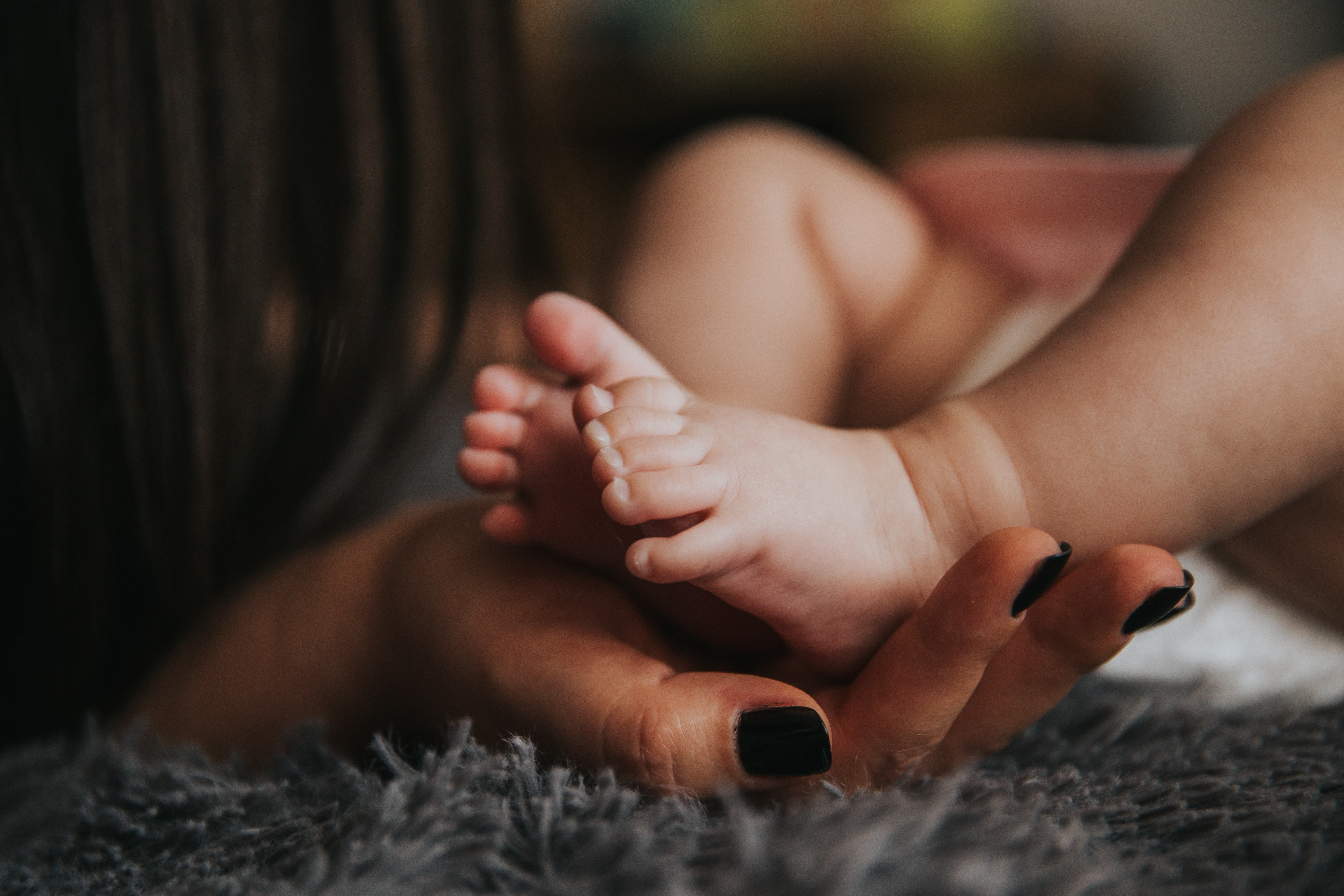 Mothers are the lifeblood of humans; it doesn't matter where they are from or what they used to do, the moment they choose to be a mother, they become a breathing example of selfless and undying love. Here are Bible Verses about mothers that you need to know, you might be surprised as to how mothers are mentioned in the Bible!
Bible Verses About A Mother's Love
If you observe carefully, there are actually various Bible verses about mothers spread out through the pages of the Bible. Mothers are gentle and patient, they are forgiving and kind. No matter how the world sees their child, a mother will stand by their faith at all times. Here's what the Bible has to say about a mother's love:
"Bear with one another and, if one has a complaint against another, forgive each other; as the Lord has forgiven you, so you also must forgive." – (Colossians 3:13)
"Love is patient and kind; love does not envy or boast; it is not arrogant or rude. It does not insist on its own way, it is not irritable or resentful, it does not rejoice at wrongdoing, but rejoices with the truth. Love bears all things, believes all things, hopes all things, endures all things." – (1 Corinthians 13:4-7)
As shown above. these verses depict the love of a mother. Truthfully, we are not perfect sons and daughters to the woman who cares for us the moment we were born. Although we hurt her or cause problems that sadden or anger her, the love of a mother remains intact. Just like the Bible's definition of love, a mother's love does not seek perfection. Indeed, they are one of God's best blessings.
"And his mother treasured up all these things in her heart." – (Luke 2:51)
"I have no greater joy than to hear that my children are walking in the truth." – (3 John 1:4)
Looking back to the Old Testament, we meet one of the Bible's greatest mothers, Hannah. If you are not familiar with her story, here's what happened: Hannah was married to a man who had another wife. Although she loved the man fondly, she was unable to bear children. The other wife of her husband continuously provoked her, for she could bear children for her husband. Still, Hannah prayed wholeheartedly. In her prayers, she vowed that if given a child, she would raise him as the Lord's for all his days.
Her ultimate desire was granted, giving birth to a son, Samuel. As promised, Hannah devoted Samuel's life to Lord. In fact, he was the man who anointed Israel's first and second kings; Saul and David. The moral of this story is how a mother's love guides a person for better or for worse. Many times, it is our mothers who pray for us and our wellness. Although we do not ask for it, our mothers always wish the best for us without taking account of their situation. Just like Hannah, our mothers play a massive role in forming our values and faith.
"Love must be sincere. Hate what is evil; cling to what is good. Be devoted to one another in brotherly love. Honor one another above yourselves." – (Romans 12:9-10)
"But the fruit of the Spirit is love, joy, peace, patience, kindness, goodness, faithfulness, gentleness, self-control; against such things there is no law." – (Galatians 5:22-23)
"You should be known for the beauty that comes from within, the unfading beauty of a gentle and quiet spirit, which is so precious to God." – (1 Peter 3:4)
These bible verses about mothers show how they are morphed into their high standards of love. Undoubtedly, the beauty that comes from our mothers is part of God's great plan. Mothers are precious not just to us but to God. In the same spirit, we are also responsible to honor and take care of them. Just like any of God's blessings, we should be thankful enough to safeguard what He blessed us with.
Bible Verses About Appreciating Our Mothers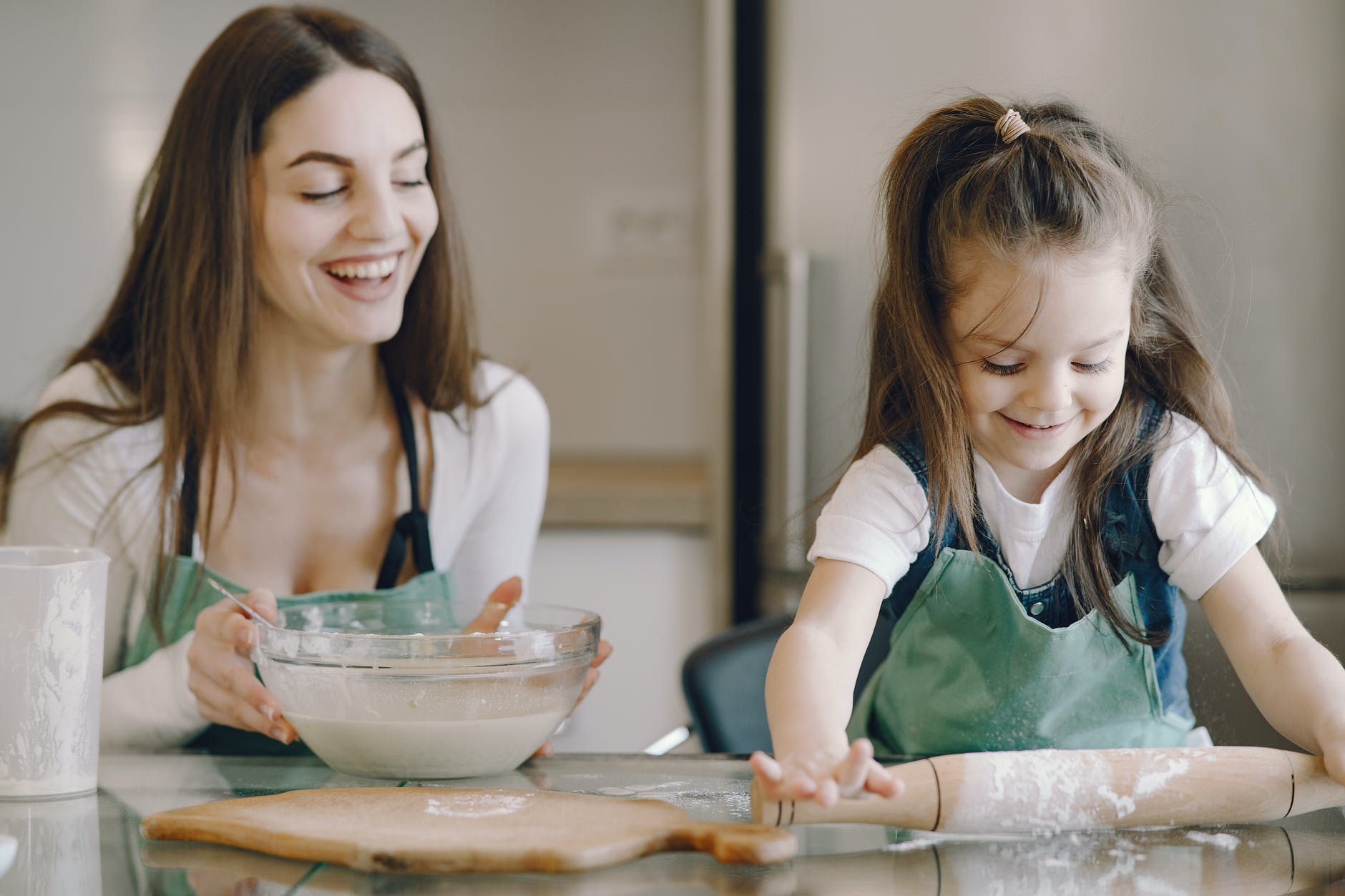 Although our mothers always present themselves as a bundle of care and warmth, we are responsible for honoring them. As for how the Bible describes mothers, they are immensely dignified and wise. In general, mothers are a paradox; they can be assertive yet gentle, angry yet worried, weak yet strong but, one thing remains constant and that's their ever-stable love for us. This is why we need to appreciate them; these Bible verses about mothers are some examples of how they are depicted to be loved and honored:
"Can a mother forget her nursing child?

Can she feel no love for the child she has borne?"

–

(Isaiah 49:15)
This Bible verse use mothers as a symbol of God's presence to His people. This is referenced from the Lord's response to the Church's complaints. He uses the image of a mother to indicate that He will never forget nor fail His children. How the Lord speaks about mothers in this statement proves the innate nature of a mother to love. Therefore, we should not forget the love they offer us for free.
Even from the time when we were just an infant with a blank slate for a mind and a body delicate enough to get sick in any exposure, our mother loved us even before we had the state to call her "mother".
"Strength and dignity are her clothing, and she laughs at the time to come. She opens her mouth with wisdom, and the teaching of kindness is on her tongue. She looks well to the ways of her household and does not eat the bread of idleness." – (Proverbs 31:25-28)
"When Jesus therefore saw his mother, and the disciple standing by, whom he loved, he saith unto his mother, Woman, behold thy son! Then saith he to the disciple, Behold thy mother! And from that hour that disciple took her unto his own home." – (John 19:26-27)
As we can see, the Scripture has high regards for mothers, these Bible verses about mothers show how delicate yet strong mothers are. See, a mother is more than a mother; once a woman undergoes motherhood, she automatically becomes the best friend of her child. She becomes the light of her married life, she becomes a daughter to someone's grandmother, and she becomes someone's backbone.
"As one whom his mother comforts, so I will comfort you." – (Isaiah 66:13)
"She opens her mouth with wisdom, and the teaching of kindness is on her tongue." – (Proverbs 31:26)
"And these words that I command you today shall be on your heart. You shall teach them diligently to your children, and shall talk of them when you sit in your house, and when you walk by the way, and when you lie down, and when you rise." – (Deuteronomy 6:6–7)
"Honor her for all that her hands have done, and let her works bring her praise at the city gate." – (Proverbs 31:31)
These Bible verses about mothers talk about the responsibilities a mother has. One of the most challenging tasks a mother faces is how she raises her child into someone of a righteous state of mind. A person's upbringing correlates to how he or she is less associated with vices or crimes. The absence of a mother's presence can expose a child to flawed peer pressure that can alter their morals as they grow up. This is how being a mother is a blessing and a challenge at the same time.
Bible Verses About Respecting Our Mothers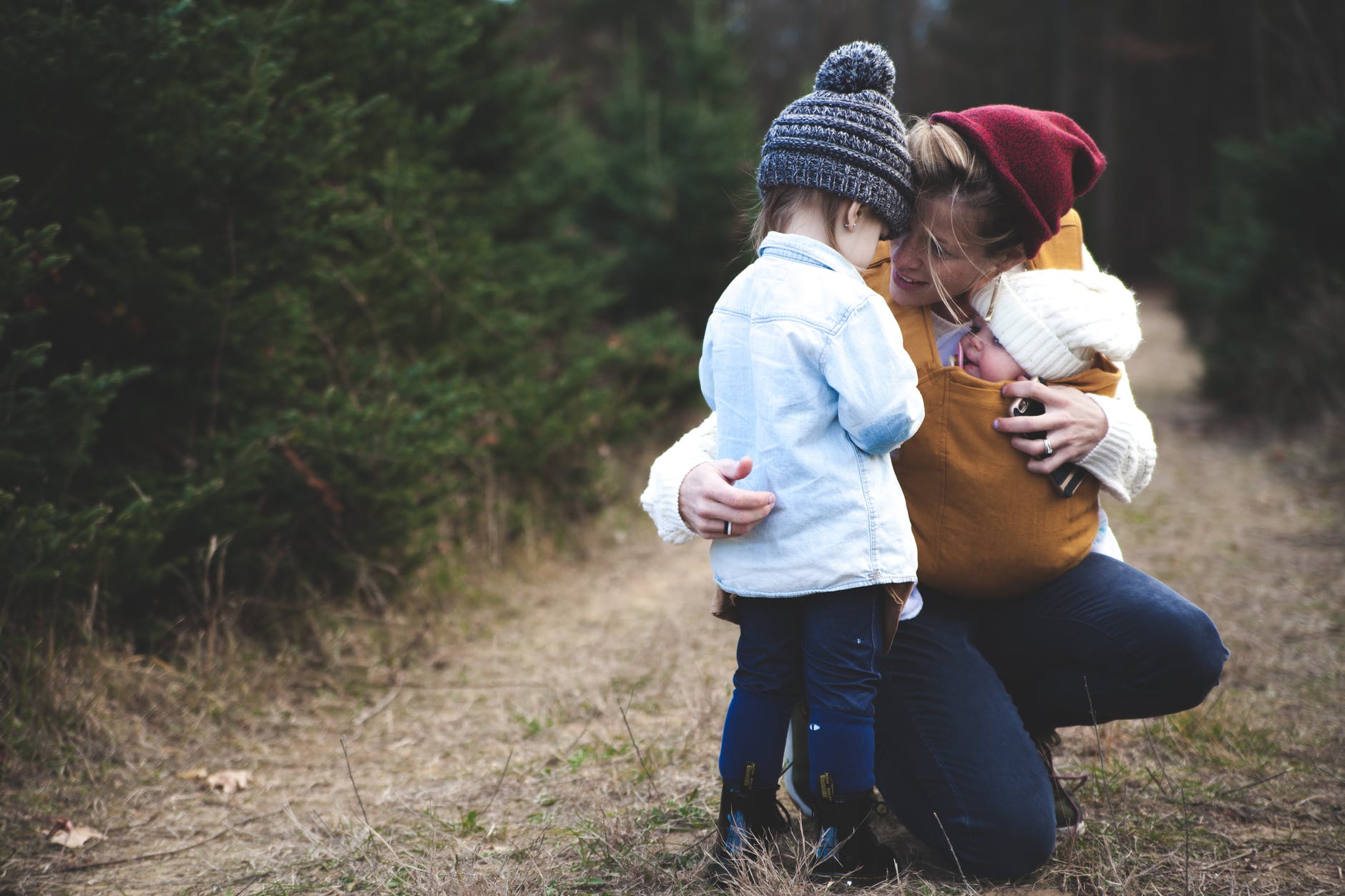 Respecting our mothers is a top responsibility. These Bible verses about mothers specifically indicate our need to think of them highly; Since our parents are the ones endowed with the gift to guide us, it is a given that we respect them. We should give them the utmost right to provide feedback and instructions their children follow. This is similar to how the Bible wrote it; our mothers carry the instructions for us to grow accordingly. Aside from nourishing us, their advice shapes us into becoming better:
"Honor your father and your mother, so that you may live long in the land the Lord your God is giving you." – (Exodus 20:12)
"My child, obey your father's godly instruction and follow your mother's life-giving teaching. Fill your heart with their advice and let your life be shaped by what they've taught you. Their wisdom will guide you wherever you go and keep you from bringing harm to yourself. Their instruction will whisper to you at every sunrise and direct you through a brand new day." – (Proverbs 6:20-22)
"Give respect to your father and mother, for without them you wouldn't be here. And don't neglect them when they grow old. Embrace the truth and hold it close. Don't let go of wisdom, instruction and life-giving understanding. When a father observes his child living in godliness, he is ecstatic with joy-nothing makes him prouder! So may your father's heart bust with joy and your mother's soul be filled with gladness because of you. "– (Proverbs 23:22-25)
Sadly, there are many cases where parents experience abandonment by their children as they age. As of 2018 alone, there has been a whopping number of 52 million people in the USA alone aged over 65 years old to face similar circumstances. Some children abandon their parents when their parents are ill and incapable. This is heartbreaking to the person who watched over their children for years. The Bible verses above remind us to not do such a cold act; Aside from this being utterly heartless, it is wrong in the eyes of God.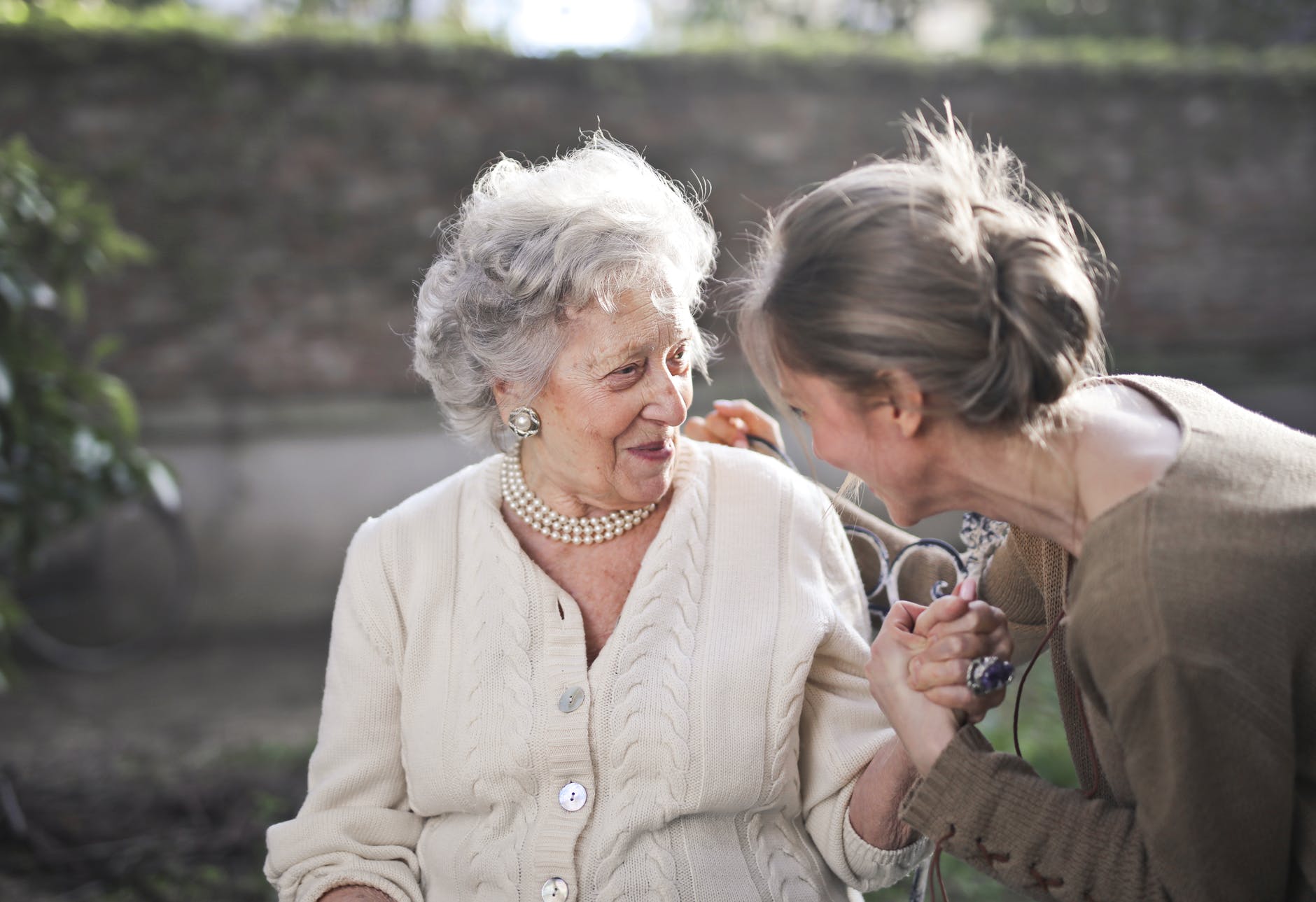 These are the Bible verses about mothers we should always keep close to our hearts. It's easy to love the woman who stands in our name and loves us in her entire lifetime. Although it might seem "cheesy" or "unusual" for us as we age to show our mothers how much we love them, let us not allow this to make them feel underappreciated or unloved. This might be a small thing for us but, to the mothers out there, no amount of flowers or chocolates can trump the sweet sound of their children showing them their sincere gratitude and appreciation. Carry these words in our hearts and let us celebrate one of the Lord's greatest blessings in the shape of our mothers!