Before asking God to help us, we question why He would want to help us in the first place? Sometimes we wonder if God would really stretch His Hands and send His blessings, especially on our gloomy days. The answer to that is, He does! God not only wants to help us, but He also loves to help us. God loves to hear us calling out His Name, He loves it when we return to Him in full realization that we cannot do anything without Him. No matter how big the thorns are in our hearts, let us never forget that God loves us. Therefore, He will help us, He will bless us and that's simply because He loves us.
Prayers Seeking the Lord's Aid
We only need to ask and it will be given to us (Matthew 7:7). Considering the immeasurable power and love the Lord has, it is no question that He will help us. Unlike other earthly vices, the Lord's help is free! It does not matter who we are and what we do, we only need to seek God and He will help us. It's that simple. To begin this, we need to pray, communicate, and connect with God so that we'll know exactly what He's trying to tell us and how He is going to help us. With that being said, here are thirty prayers to accompany you in seeking God.
Lord, at similar times like this when nothing seems right and everything upsets me, please help me understand that in life, not all things will go my way. Please help me gain more faith in Your Plan and Will. God help me understand that I cannot conquer my problems without You. Not only that, Lord, please give me the wisdom to find You even at times when I can't seem to find myself. I am continuously longing for Your Presence O' Dear Lord. In Jesus' Name, I pray. Amen. – (Unknown)
God, help me as I try to see my place in a new light. Please help me acknowledge that all of this will pass by and grant me peace. Despite how intimidating these problems are, I know that Your Help comes from the Heavens. My situation may look dark today but, I know there's a blessing behind this. So please, grant me strength in enduring these adversities. Amen. -(Psalm 121:2)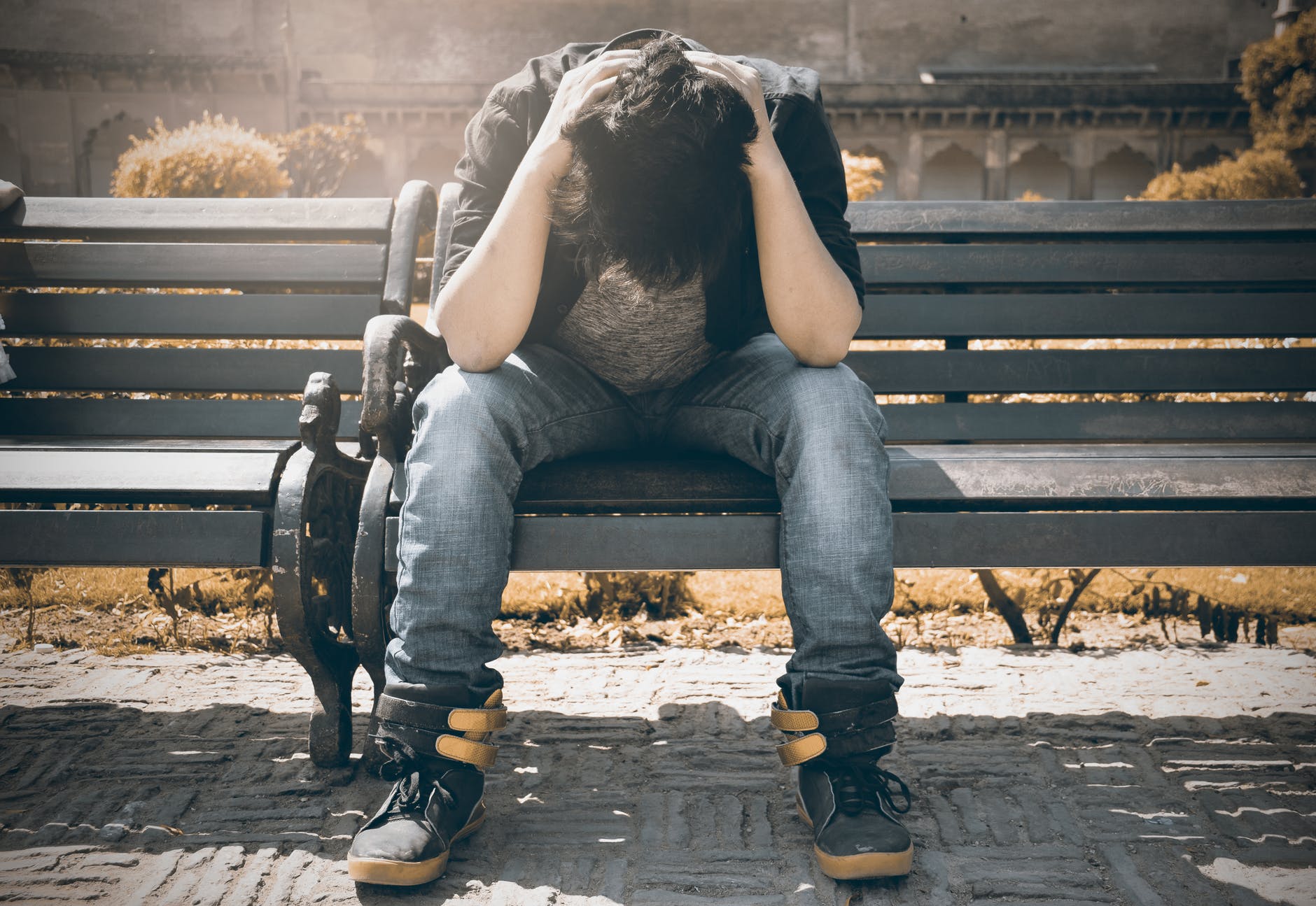 Lord Almighty Father, I am asking for Your Presence as I face my problems today. Above anything, I know in my heart that You alone is more than enough to help me conquer my problems. Please help me understand Your Ways, Lord. Keep my heart open in Your Grace. Therefore, I raise all my problems to You Lord, I believe in You completely and I know that with You, no problem is too big. Amen. -(Unknown)
Lord, I am facing another challenge today. Recently, my problems seem to multiply faster and my days seem to be heavier as I thrive. But, because of You, I know that all of these are written in accordance with Your Plan. God help me, as I prove my faith and strength against this world's plights and temptations, I do not want to separate from Your Spirit. All of my strength comes from You, please guide me. Amen. – (Colossians 2:1-23)
God help me. Please allow me to stay calm as my problems and worries unfold before me, please grant me peace and help me understand that You are in control no matter what. Remind me, Lord, that You never left me before and You will never leave me. Please let me recognize Your Voice at times when the world's earthly screams attempt to question my faith. Lord, I am afraid but, above anything, I am blessed and I am loved. Amen. – (Unknown)
Father, please take my worries out of my way and wipe my tears. I fear plenty of things God and I admit that I am weak. But, I know You're there. And now, Lord, please enter my life. I apologize for the days I thought I am able to conquer anything without You. I cannot do anything without You, Lord. Please change the sight that I am seeing and dwell in my heart as I live my days with You and for You. Amen. – (Unknown)
God, as a human, I tend to easily be broken and upset when my problems approach me freely. But, Lord, please help me understand that being sad is pointless when the Lord is my strength. Please allow me to understand You anymore. Connect me with Your warmth in my cold nights, Father. With You, nothing is too big to overcome. Amen. – (Nehemiah 8:10)
Lord, thank You for the people You have divinely placed in my life who speaks of truth, love, and words of wisdom. Give me a heart of discernment to know when You are using someone to speak instruction into my heart and my circumstances and give me the strength and courage to follow through with that advice, even when it's hard. Fill me with peace in knowing that even if I take a wrong turn, Your purpose will prevail. In Jesus' Name, Amen. – (Tracie Miles)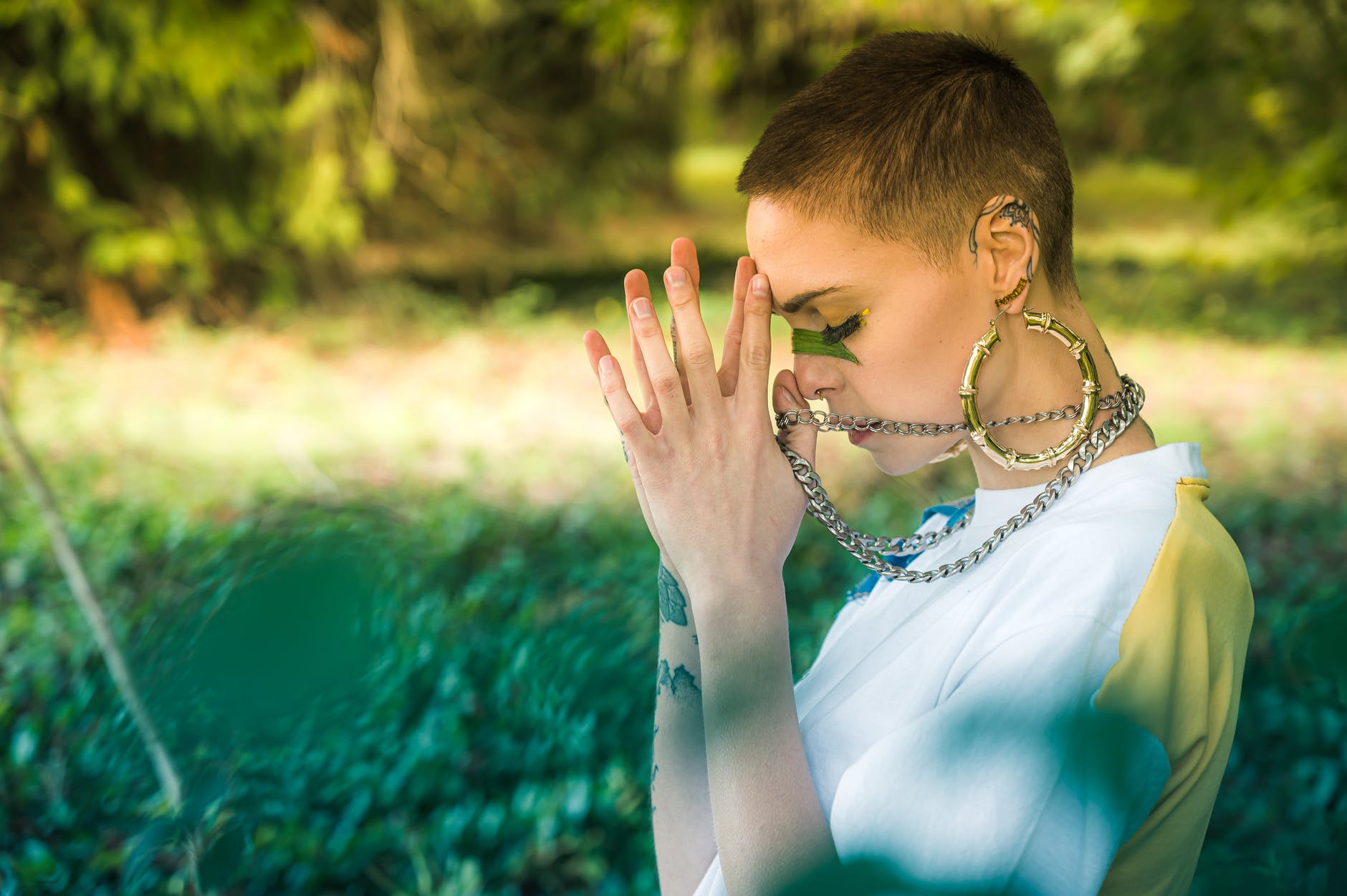 Lord, please lead me today. God help me as I attempt once again in facing my problems. Although it terrifies me already just by thinking of it, I always remind myself that You are above and that You are watching me. With You, I know I can do this. So Lord, please never leave my side. I need You more than I need anything. This day might scare me but, Your Voice comforts me as always. In Jesus' Name, I pray. Amen. – (Unknown)
Father, although my problems are attacking me regularly, I am craving for nothing else but, Your Presence. At times like this, I know that I can return in Your Arms. God help me, please protect me and help me understand You a lot better than I did yesterday. In Jesus' Name, Amen. – (1 Chronicles 16:11)
God, before anything, I would like to ask for forgiveness at times when I purposely become blind to not see Your Presence and question why I am upset. I am sorry for not hearing Your Merciful Voice when it calls me in my darkest times. Father, as I face this huge hurdle today, I want to approach this with a different approach. I would like to face this stronger than I did before. I know that I can do this because unlike last time, I have You in my heart. Therefore, please stay in my Heart forever as I defeat my problems and continue in honoring Your Name. Amen. – (Unknown)
Lord, please hear Your child. I am in a space where I do not know what to do. I need Your Voice, I need Your Touch, and every day, I am longing for Your Guidance Lord. Although my heart is hurting and I see no direction or some sort before me, my faith is not shaken of Your Love. Father, dwell in my heart as I cannot love anything and feel happiness without You. God help me. Without You, I am nothing. Amen. – (Unknown)
God help me; as I face the things that scare me, I have the tendency to easily be sad. Although I am weak, I know that all these things are temporary because You are permanent. Therefore Lord, please help me make my heart stronger so I won't be dismayed when problems occur. Allow me to rejoice in Your Name, even at times when I see no direction towards the path I am approaching. Amen. – (Deuteronomy 31:8)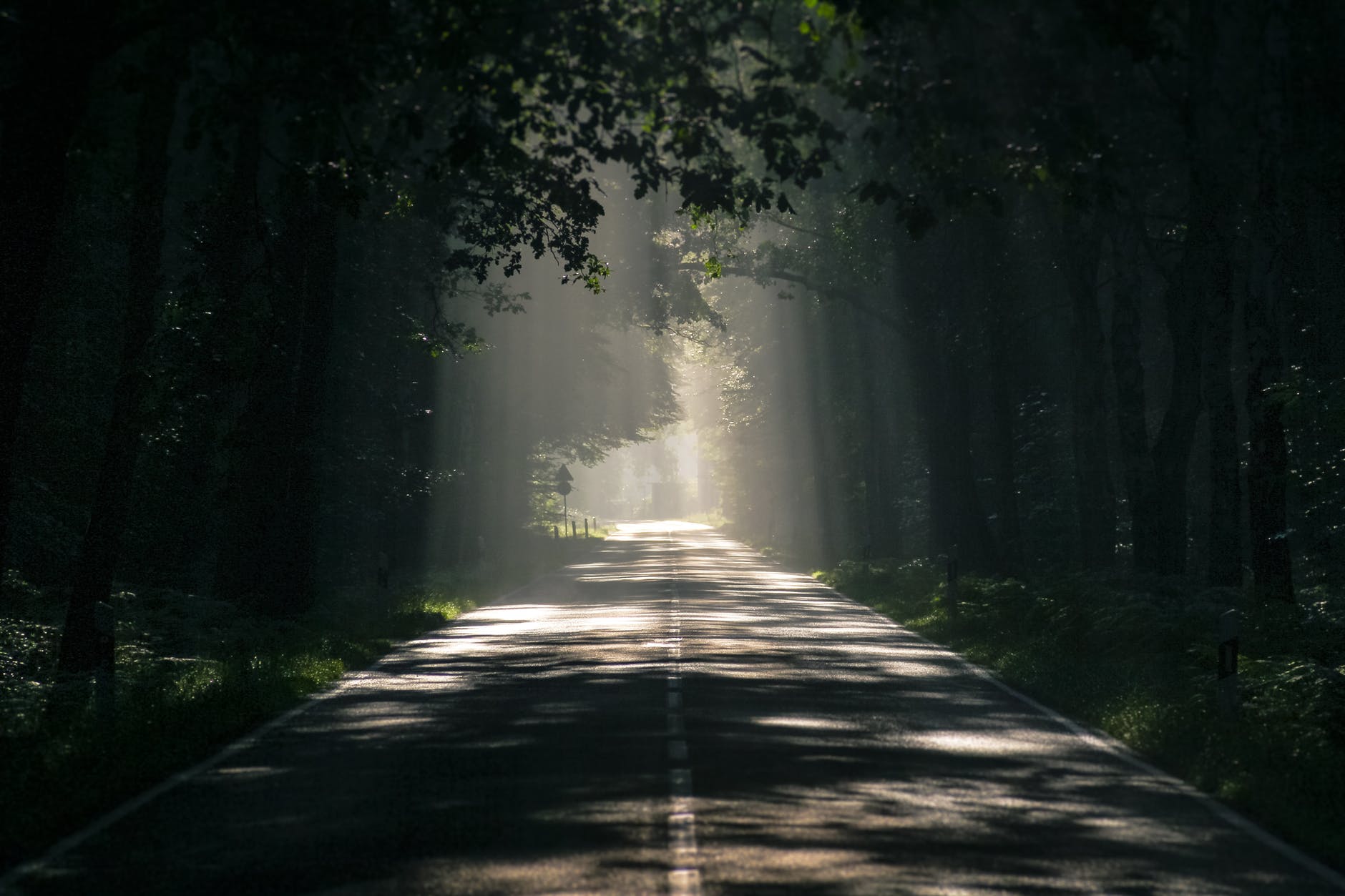 Heavenly Father, thank You for Your guidance. Forgive me for getting ahead of Your plans, and help me know when to stop and listen for Your direction. Your ways are perfect, Lord. Thank You for offering gentle grace. In Jesus' Name, Amen. -(Kristine Brown)
Lord, I pray You would move the Spirit more boldly in my life. I know that any sin can grieve and diminish the Voice of the Spirit, and I pray against the temptation to sin. Help me crave Your presence more than I crave sin. Help me grow in the fruit of the Spirit and so walk closer with Yourself. I pray for guidance from Your Spirit- let Your Will and promises always be a meditation of my heart. In Jesus' Name, Amen. – (Kenny Luck)
Father, I want to connect with You. I desire to express my sentiments to You. God, I am facing a problem I think is bigger than me. It bothers me how intimidating it is Lord. Because of this problem, I can barely think straight and live my life with ease. Despite my fear over this, I am a hundred percent sure that You are bigger than my problems. So God help me. I need You every day Lord, please hear my heart as it wishes to be one with Yours. In Jesus' Name, I pray, Amen. – (Unknown)
Undoubtedly, You are always there to listen. I apologize for the lapses I have, Father. I want to grow more connected to You as I live my days in the world You wonderfully made. God help me, I ask my prayers in Your Name. Until now, I've been resorting to the wrong paths and answers. But, Lord, please accept my attempt in asking for a life with Your Peace, Will, and Guidance. Amen. – (John 16:23-24)
Lord, I am in shock and in pain. I'm not sure where to turn or what to do, but I know that Your love can sustain me. The loss of [insert person] has left me feeling alone and overwhelmed. At moments, I'm not sure how I will move forward. Please fill me with your peace and help me through this difficult time. Help me to see Your love and purpose. It is only with Your love and care that I know I can move forward. Please help me pick up the pieces and forge on. Amen. – (Billy Hallowell)
God, I am beyond blessed to experience this beautiful life You generously gave me. But Lord, these days I have been receiving nothing but, upsetting news and heartbreaking words. I want to confess my sadness Lord, I know that You are my Refuge and my Home. God help me, I need You in every second of my life. At times where I can hear nothing but the screams of the enemy, Lord, please tap my shoulders and show me the direction back to Your Arms. Amen. – (Unknown)
God, please hear my voice as I return back to Your arms. As of now, I am in confusion and despair. Because of all, that's happening today, there are many things that I find hard to accept to endure. Nevertheless, I am confident in You more than anything. Because of You, the world was made perfectly and in an instant. It is You, Father, who made my life. With this, I am confident despite the questions I have in my life. So, please be with me today and forever, God. I entrust everything in Your Arms, Amen. – (1 John 5:14)
Almighty God, You who is beyond generous and kind, please help me. As I face my enemies and hurdles, please boost my faith. When the enemy strikes, please cover my heart with faith and ease. I know that my strength comes from my faith Lord. So, do not allow me to separate from You Lord. I cannot do this without You, O' Holy Father. Amen. – (Matthew 21:22)
Heavenly Father, I am in an area in my life where darkness envelopes my happiness, I am hearing the words of my enemies rather than Your Voice. Father, I am in a place in my life right now where I see no destination for all these somber emotions and empty efforts. But still, I know that You will never leave me. God help me as I want to live in the colors You painted this universe with. Please open my eyes and heal my heart, I cannot live without Your Grace. I believe that You will lift all of this, I believe in Your Mercy which is why I strive to live Lord. In Jesus' Name, I pray. Amen. – (Unknown)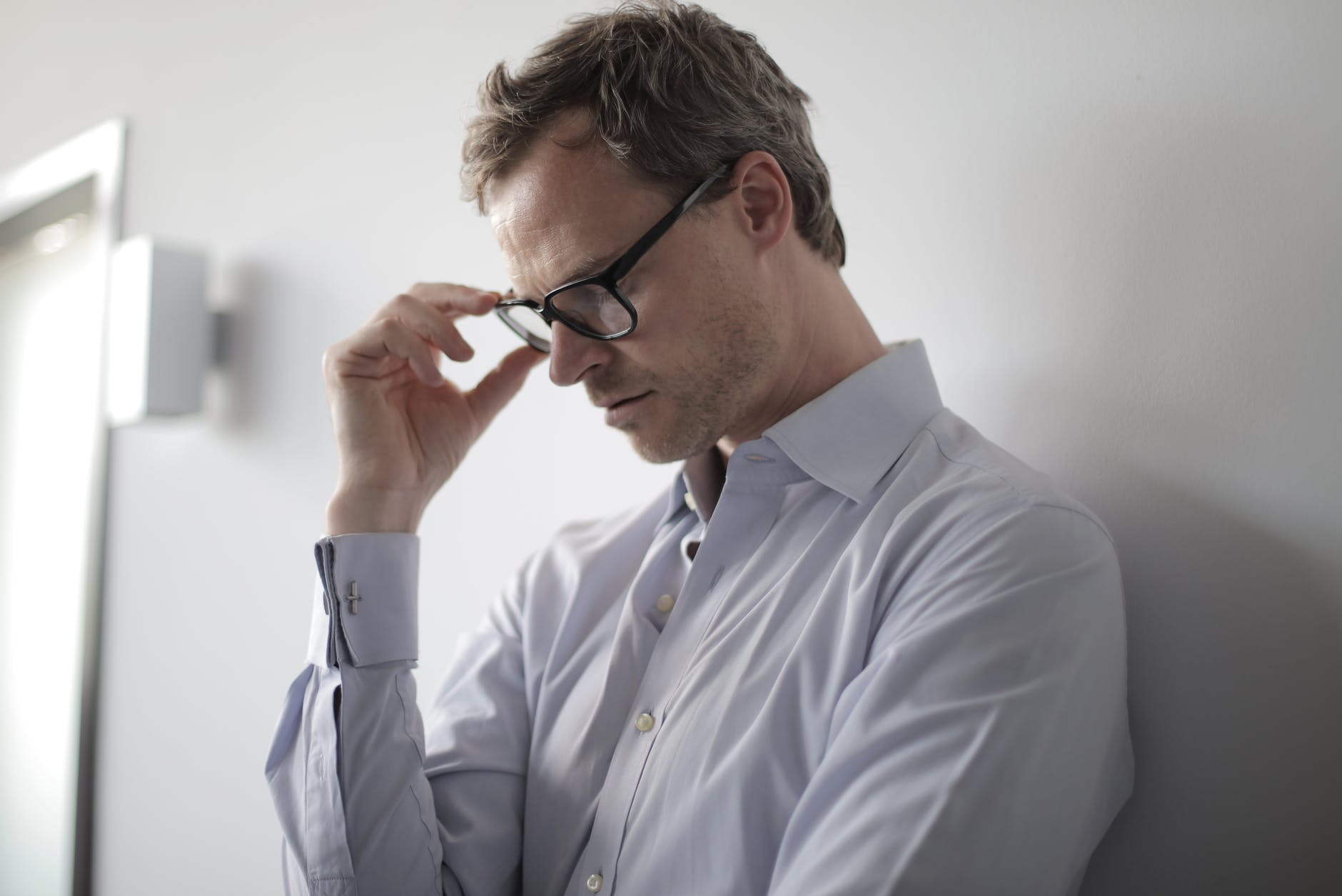 Lord, I am feeling uncertain about what I'm facing. Please guide me and help me to cope with what is unfolding, Please also grant me the peace that only you can give. Amid my worries, please come alongside me and sustain me. I know that I can put my trust in you. Please grant me reminders along the way, so that I do not become overtaken by the unknown. In Jesus' Name, I pray, Amen. – (Billy Hallowell)
Today, Father, I am asking You to help me. I will face bothersome events that scare me and break me. These events doubt my capabilities and strength as a person. But, I know it's not like that when it comes to You. God help me, You alone is my Refuge and Strength. With You, my eyes are focused only on Your Heavenly Grace. I know You will never forsake me. Please guide me in this journey O' Lord, In Jesus' Name, Amen. – (Psalm 46:1-3)
God, as I live in this life You gave me, I will be facing something I have never tried before. Because of this, I feel afraid and insecure about my capabilities. But, Lord, I know You're there. Despite all the negative connotations I pin towards myself, I know You are watching over me in every moment of my life. Please help me understand that all these obstacles are only a part of Your Great Plan for me. Amen. – (Unknown)
Father, I would like to thank You for calling me by my name. Despite my flaws, You walk with me in my problems. As I face another one of the many problems I now see as blessings, please enter my heart. God help me, I need You in my mind when I think, my body when I walk, and my spirit when I live. In Jesus' Name, Amen. – (Isaiah 43:1-3)
God, please help me see my situation in another light. Right now, I might be seeing my place in a wrong perspective. Please bless me with the eyes that see every blessing in problems. I know that all these are part of Your Plan. Therefore, I need the heart that feels Your presence and the words that know Your Grace. In Jesus' Name, Amen. – (Unknown)
Father Almighty, I am asking for Your intervention as I strive to live in this life. Please, if You permit, I pray that You enlighten my heart with what's about to come. Prepare my spirit for whatever obstacle I am bound to face and most importantly, strengthen my faith so that I can see You even in the darkness. In Jesus' Name, Amen. – (Unknown)
God, I trust You with all my heart. At times like this, I need You the most. My problems are big but, I know that You are bigger. Lord, may You bless my loved ones in their struggles too. May You hear our voices out so, that we can receive Your Loving Presence O' Holy Father. In Jesus' Name, Amen. – (Zechariah 10:1)
Lord, please have mercy on us. God help us in our daily lives that we won't give in to temptations despite our struggles. Lord, please make us hear more of You at times when we see no direction towards our way. Please bless our bodies that we may be able to endure what's about to come. For that has been and for all that will be, Amen. – (Unknown)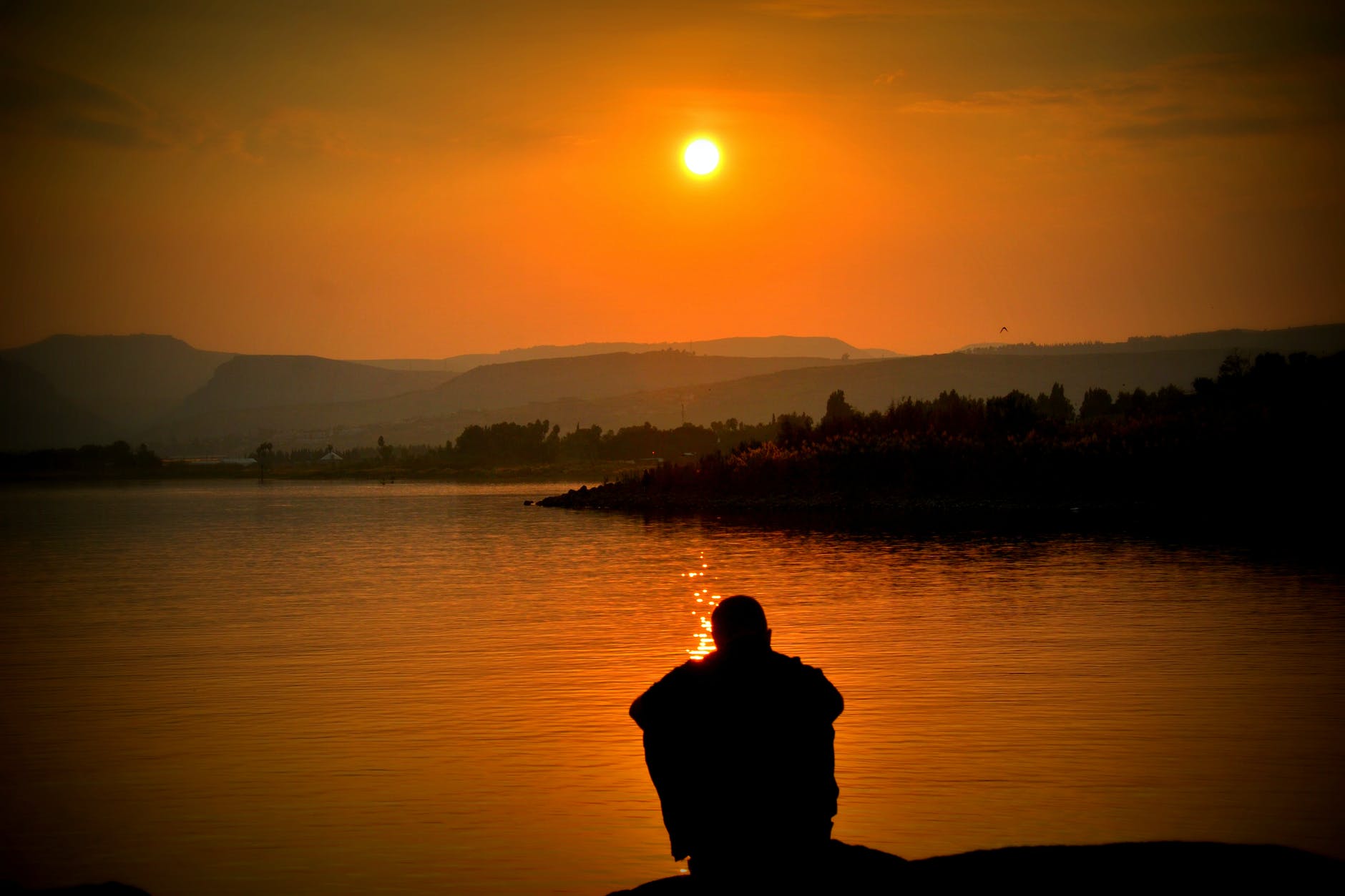 At times when our hearts scream "God help me", we should start by communicating with Him wholeheartedly and end with trusting Him completely. No matter how messy, dark, saddening, and severe our situations may be, there's nothing His Love cannot defeat. Actually, it's only a matter of seeking God even in areas of our life when we cannot see. Remember; if God placed you in that situation, He will definitely get you through it!