We need to fill our minds and hearts with God's word every day. It helps us grow in our faith and deepen our relationship with him. Aside from the Bible, there are many Christian books and resources that we can use to know more about God. Various Christian authors have written informative interpretations of the scripture; inspirational, transformational, and heartfelt books, journals, and devotionals. These sources can help us understand and immerse ourselves in the presence of the Lord. There are many Christians who continuously want to feed their soul and spirit with God's word. They want to invest in different books and devotionals for their spiritual growth. Yes, there are various spiritual resources available in our general bookstores. Yet, there are various Christian bookstores available online that you can visit!
The internet's Christian bookstores have a wide range of Christian resources that you can choose from! You can choose different popular materials from well-known Christian personalities, down to the hidden jewels for faith nurturing. From distinct types of Bibles, books, novels, devotionals for any age, you can easily find them at Christian bookstores! And the best part, most of these stores offer many promos and discounts!
So, here's a list of online popular Christian bookstores that you can visit to help you find the next book to buy.
Popular Online Christian Bookstores
Even in the comforts of your home, you can already purchase a Christian book through various online Christian bookstores. It usually has a wide range of resources from the Bible. Their items include but are not limited to Bibles for kids, devotionals, novels, and other materials compared to a physical store. You can also buy a digital, hardcover, or paperback copy of the book you want. So, here's a list of popular online Christian bookstores to help you purchase a new book to read!
1. Christianbook.com

Christianbook.com is one of the best Christian bookstores you must check out. It primarily focuses on selling Christian books and items, such as accessories, DVDs, music, supplies, and other materials to help with one's spiritual growth. Hence, this one-stop online shop is the best place to haul for your favorite Christian items. And watch out because the site also offers many special book promotions and discounts!
The online shop ships to places within the United States, Canada, Hawaii, Alaska, Puerto Rico, as well as other countries included on their website.
2. Family Christian Store

Next on our list of top online Christian bookstores is the Family Christian Store. It provides an enormous selection of Bibles, Christian books, music, DVDs, accessories, and other sorts of Christian products. With their easy-to-navigate website, you'll surely enjoy viewing and buying items from them. In addition to your ease of access, this online Christian bookstore also classified the items properly. It provides comprehensive product descriptions about each item you plan to buy. And compared to other Christian bookstores, they include the availability of the product in its description. Hence, it is fun and convenient to buy your next favorite book in this online store. They also offer discounts, plus they ship books in different countries.
3. Gospel Lighthouse

The Gospel Lighthouse is a popular Canada-based Christian bookstore operating since 1998. It offers a wide range of Christian books, DVDs, Bibles, and other life resources. This Christian bookstore operates only within Ontario, Canada. Aside from their online shop, it has six locations across Southern Ontario that you can visit to find more products to grow in your faith.
4. Koorong

Operating for more than 40 years, Koorong is one of the popular Christian bookstores that you can check. Located in Australia, it has been owned by the Bible Society in Australia since July 2015. It commits to spreading God's word and building up the body of Christ. The store provides a wide extensive range of affordable Christian books, Bibles, music, DVDs, gifts, and more. Their website is also easy to navigate as their products were sorted from their classifications, latest releases, and price range. Another good thing about this Christian bookstore, it can ship items in different countries aside from Australia. You can check their website for more details and watch out for their discounts and promotions for a good catch! If you're in Australia and want to visit physical Christian bookstores, you can visit Koorong's physical retail stores as well.
Trivia! Koorong is an indigenous word in Australia. It is a Woiwurrung word for 'canoe' for the Kulin Nation clans in Victoria. The word is also believed to describe a waterhole or oasis. And, all proceeds support the work of Bible Society Australia. So, if you're purchasing, you're also supporting their works.
5. LifeWay

Another popular Christian bookstore on our list is LifeWay. It is one of the best Christian book distributors that you can explore if you're looking for fresh material to read. Also, it offers Christian books and other materials that you won't easily find in other sites or shops. Aside from different books and devotionals, the shop sells various items, novelties, and accessories. The prices for the books and items are affordable. Plus, they also offer a lot of discounts and promos!
Additionally, you must learn about LifeWay is that it is a nonprofit organization. Their income mostly funds their ministries and mission works around the world. So, if you purchase a book from them, you're also supporting their work. Fun fact, it also has a store locator where you can find the nearest bookstore within your local area.
6. PassagesBooks

PassagesBooks is one of the popular online Christian bookstores you can check for great gems. It is the online store of OMF Literature (OMF LIT), which is the Philippines' leading publisher and importer of Christian books. This one-stop online bookstore aims to bring inspiration, instruction, and insight through their hundreds of titles. The topics focus on spiritual growth, leadership, and professional development. Aside from that, they offer books for marriage and parenting, practical living, and values formation. The website lists their books according to books written by some well-known authors and popular categories. It is an advantage to find good books at a cheaper price in this shop. Plus, it also ships worldwide. You can find their shipping rates on their website.
7. Royal Christian Bookstores and Café

One of the best online Christian bookstores you can visit is Royal Christian Bookstores and Cafés. The store provides various Christian-centered products and services in the greater Chicagoland area. It is the only Christian bookstore in Chicago that has the largest selection of quality life resources for spiritual growth and education. You can easily check the latest releases, best sellers, Royal recommendations, and New York Times bestsellers on their website. Aside from books, they also have audiobooks, calendars, video lessons, gifts, Bible accessories, church supplies, and more. However, they only ship within Chicago.
8. Shop the Word

Formerly known as Faith in Store, Shop the Word is one of the online Christian bookstores that you can visit. It has many books, gifts, and church supplies that can cater to your spiritual needs. The website is so easy to manipulate as it divides items into sections. The books, Bibles, music, movies, apparel, jewelry, church supplies, and even the kids' section are separated according to their classification. This Christian bookstore highly values its customers. Hence, they have a live chat option for customer service on their website. You can easily contact them for your inquiries. Currently, the online bookstore ships within the United States only.
9. Word.com.au

Word.com.au is one of the popular Christian bookstores you must check out. It is solely a Christian resource online retailer with a state-of-the-art website, app, and mobile services. The store offers the best Christian materials, which include books, Bibles, music, DVDs, software, cards, and gifts. Customers from all over Australia and overseas can choose from their wide range collection of resources using their new 'click and collect' operation. Another good thing to consider in buying from this Christian bookstore is you can expect fast delivery or collect your order from their Mitcham, Vic warehouse. Similar to other Christian bookstores, it has a lot of promos and discounts.
10. WorldChristian.com

Founded in 1986, WorldChristian.com is an online Christian bookstore that operates as both a ministry and a source of funding for their ministry. Compared to other bookstores, it has a vast collection of titles you can select. Their titles are often not found in any local Christian bookstores, which help us understand and engage with our world. This store offers a lot of discounts depending on the number of books you will buy from them. Aside from their domestic shipping, they also ship worldwide. Plus, proceeds from the book sales enable them to support a variety of their ministry projects worldwide.
11. Amazon: Christian Books and Bibles
Aside from the Christian bookstores, you can also look for Christian materials in Amazon: Christian Book and Bibles. It may not be solely for Christian products, but it became one of the most popular Christian bookstores on the internet. The online store sells both digital and paperback books. It has a wide range collection of books for women, men, children, and teens. Another best thing in this shop is you can select their Kindle book version so you'll instantly receive your book with the least hassle. However, if you prefer a paperback copy of your book, you can easily order and get it in just one day, depending on your location and the mode of delivery.
Another advantage of using Amazon is, the website is super user friendly. The books are accordingly classified based on their departments such as books, Kindle Store, audible books & originals, and more. Aside from that, the books are also arranged based on their categories. Many books have some customer reviews that can help you decide if it's worth buying.
12. Barnes & Noble

When it comes to popular bookstores, Barnes & Noble is included in the list! Even though it isn't strictly a Christian bookstore per se, it has an overwhelming number of Bibles and other Christian books. To go to the Christian part of the website, you can search Christian Books on the search bar and click the "Explore Bibles & Christianity". It lists different types of Bibles and different Christian books into categories. And similar to Amazon's Kindle, it also has a Nook e-reader version if you want to get your book instantly. The popular bookstore ships worldwide. It also has over 600 retail stores across the United States that you can go to.
13. eBay

eBay is also a great marketplace to look for different Christian books. Then again, the online store is not solely for Christian products, but it has an enormous selection of Christian books. Getting a great bargain is an interesting thing you should know about buying on eBay. Many people sell used books but are still in pleasant condition. While some even sell books in bulk or as a package so you can buy all those books at a cheaper price.
Visit Christian Bookstores For Your Spiritual Growth!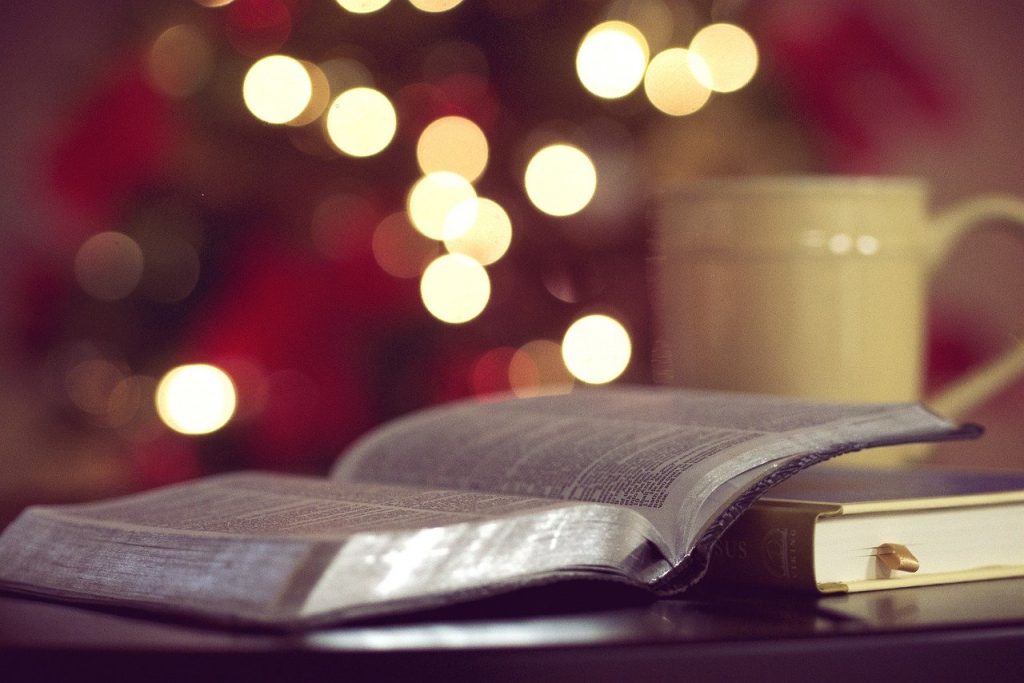 God's word is our daily bread. The more we understand his words and promises, we decrease ourselves for more of him in our lives. Hence, it is a blessing for us that God uses a lot of people to help us flourish and deepen our faith in him with their works. As we discover their works and learn their story, we can also get inspiration and transformation as we work on our spiritual growth. And good thing, from our daily devotionals up to biblical books that provide in-depth analysis of the scripture, we can easily find these materials in various Christian bookstores worldwide.
They say that the Christian bookstore chain is dead. However, if we invest ourselves in these resources, we can make it alive again. As we immerse ourselves in understanding God's wisdom, we also help these industries to flourish again. Let's continue to invest in these materials as we also share God's message with the world.