How do we forgive someone who badly hurt us? By what means do we advance from the things and people that caused us pain? Moving on from a wounding relationship or incident is a very challenging phase for everyone. It requires more than just the courage to move forward. It demands our humility, honesty, compassion, and faith. When someone offends or harms us causing a damaging impact on our lives, or destroys a part of us that we barely hold on to which for them may be a simple chunk; how do we forgive and move on? The word forgiveness is neither an easy thing nor a laidback act. Hence, the question is how do we offer genuine forgiveness? The Bible has a lot to say about this word. Bible verses about forgiveness give us the best tips in forgiving.
The Bible is full of wisdom for our everyday decisions and actions. It is as effective as any two-edged sword (Hebrews 4:12). It comforts, corrects, and leads us into the right thinking to the right way of living. Most of our frequently asked questions about forgiveness have already been answered more than two thousand years ago through the Bible. It is important that we give importance to offering forgiveness. The tough fact about forgiveness which most people, even Christians hardly accept is the necessity of forgiveness. It is not something we can choose not to give. Forgiveness is essential both for the one who's been offended and the offender. Moreover, it is God's will that we forgive. The different Bible verses about forgiveness explain the reasons why we need to forgive. Furthermore, it teaches us the best means to be able to forgive.
Bible Verses About The Forgiveness of God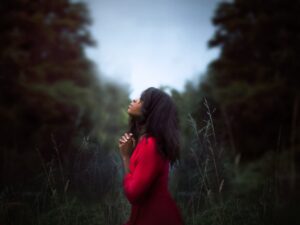 Before we can understand the value of forgiveness, we first need to know the cost of forgiveness we have received from Christ. Without fully knowing and accepting the forgiveness of God, it's impossible for us to offer genuine forgiveness or even have the desire to do it. Just like how we can love because Christ loved us first (1 John 4:19), we can also forgive because Christ forgives us. Thus, receiving God's forgiveness is the only way to be able to extend true forgiveness to other people.
Everybody, that means not excluding you, has sinned against God (Romans 3:23). Can you remember your first sin? Too hard to remember isn't it? Our sins are like deep and ugly scars on our skin that we don't want to look at. We hide it in the shadows thinking it is best to just leave it there. The problem is, people who sit in darkness will remain in there until they choose to see the light. Sins prosper in the darkness. The more we hide, the more we become desperate. The good news is, there's a way out! There is light! There is forgiveness already laid down before our existence. There's not enough reason anymore to hide. When our sins are great, the forgiveness of God is greater. If our guilt is overwhelming, the grace of God is overcoming.
Romans 3:23-24

For all have sinned and fall short of the glory of God, and all are justified freely by his grace through the redemption that came by Christ Jesus.
Now, that you are thinking of your iniquities against God, also think of this: He never wants you to remain in that sin and in that guilt forever. It's why He laid down His life to forgive all sins you've committed. In His eyes, if you received His forgiveness, He no longer sees your sins (Colossians 2:13). He looks at you as His child who needs love, compassion, and mercy. Look at these Bible verses about the forgiveness of God to fully comprehend the great forgiveness we received from Christ.
Ephesians 1:7 In him we have redemption through his blood, the forgiveness of our trespasses, according to the riches of his grace.
Colossians 2:13-14 And you, who were dead in your trespasses and the uncircumcision of your flesh, God made alive together with him, having forgiven us all our trespasses, by canceling the record of debt that stood against us with its legal demands. This he set aside, nailing it to the cross.
Psalm 32:5 I acknowledged my sin to you, and I did not cover my iniquity; I said, "I will confess my transgressions to the Lord," and you forgave the iniquity of my sin.
Matthew 26:28 For this is my blood of the covenant, which is poured out for many for the forgiveness of sins.
Daniel 9:9 To the Lord our God belong mercies and forgiveness, though we have rebelled against him.
Romans 5:8 But God shows his love for us in that while we were still sinners, Christ died for us.
Psalm 103:12 As far as the east is from the west, so far does he remove our transgressions from us.
Bible Verses About Asking for Forgiveness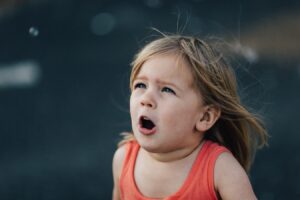 The forgiveness of God is constantly available to all who seek it. But like any other good thing in this world, we cannot experience it until we decide to take a step and receive it. The access to this forgiveness is simple, an honest and humble heart before God. Asking forgiveness from God demands a sincere apology for our transgressions. God is not expecting that we settle our offenses before Him by doing things that we think could please Him. He desires our honesty and humility; to admit that we have done wrong. Until we realize the need for God to cleanse us from all unrighteousness, we cannot experience life. This is what it means to ask God for forgiveness.
The same attitude is often required in asking forgiveness if we hurt someone may it be intentional or not. In fact, if we caused pain to others, it doesn't matter if we did it intending to do it or not. The only thing that matters is that we've caused pain and we need to take full accountability of our actions. Furthermore, in the concept of reconciliation, things like whose fault is it or who started the conflict don't matter. Humility should be what it is all about. The key to understanding others better is to put down our pride and start to recognize that we have different perceptions and realities.
Jesus' words on reconciliation and forgiveness
Jesus has tough advice regarding forgiveness and reconciliation in Matthew 5:23-24. He said, if we are offering our worship before God and remember that our friend has something against us, leave our offering and make things right with our friend. After this we can then come before God and offer our worship. Is our relationship more important than our worship to God that Jesus himself said these words? Our worship is an expression of our love and adoration for God but how can we show love to God who we cannot see if we cannot show our love to those people who we can see.
Matthew 5:23-24

This is how I want you to conduct yourself in these matters. If you enter your place of worship and, about to make an offering, you suddenly remember a grudge a friend has against you, abandon your offering, leave immediately, go to this friend and make things right. Then and only then, come back and work things out with God.
Jesus is not concerned about whether it is ours or our friend's mistake. His instruction is clear, go back to your friend and make things right, reconcile with them. There is no concept of pointing fingers and trying to find who made the bigger mistake. Asking for forgiveness would sometimes hurt our egos, but if we continue to reside with our guilt, we cannot experience a life free from it. There are a lot of other inspiring Bible verses about forgiveness. If you find it hard to ask for forgiveness, reflect on these Bible verses about forgiveness.
1 John 1:9 If we confess our sins, he is faithful and just to forgive us our sins and to cleanse us from all unrighteousness.
Isaiah 1:18 I, the Lord, invite you to come and talk it over. Your sins are scarlet red, but they will be whiter than snow or wool.
James 5:16 Therefore, confess your sins to one another and pray for one another, that you may be healed. The prayer of a righteous person has great power as it is working.
Psalm 51:10 Create in me a clean heart, O God; and renew a right spirit within me.
Luke 13:3 No, I tell you; but unless you repent, you will all likewise perish.
2 Chronicles 7:14 Then if my people will humble themselves and pray, and search for me, and turn from their wicked ways, I will hear them from heaven and forgive their sins and heal their land.
Forgive As We Are Forgiven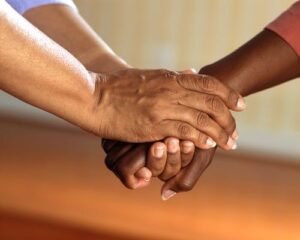 We have greatly sinned against God but He forgave us anyway. If we totally understand this astounding mercy of God, there's not enough reason not to desire forgiveness for others. When we receive Christ's forgiveness and recognize that no matter how great our sins are, it doesn't count that much compared to His love, extending the same forgiveness to others would be rational. Different Bible verses about forgiveness in the bible have the phrase 'forgive as God forgave you'. The Lord is the perfect model of forgiveness. As Christians, we ought to live by His standards. His pattern of forgiveness is endless, unbounded, and limitless. Thus, we also are expected to continuously forgive.
Harder than it sounds, right? Forgiveness is not an easy response after being wounded by someone physically or emotionally. Our human nature tells us to respond with resentment and anger. When someone hurts us we also want to return the pain they caused us by sending hurt as well. In our anger, we believe this is fair treatment. What we fail to realize is that this cycle repeats and goes on leaving everybody with burdens they never have to carry in the first place only if they let forgiveness surface.
Ephesians 4:32

Be kind to one another, tenderhearted, forgiving one another, as God in Christ forgave you.
When it is difficult for us to forgive because of the weight of offense against us, we should remember the weight of the cross Jesus carried so that we can have complete forgiveness. The Lord doesn't remember our sins. Hence, the forgiveness that we ought to offer also demands that we forget others' mistakes toward us. Nonetheless, it does not denote that we tolerate others' wrongdoings. We can both correct and forgive in love.
Luke 6:37 Jesus said: Don't judge others, and God won't judge you. Don't be hard on others, and God won't be hard on you. Forgive others, and God will forgive you.
Colossians 3:13 Bearing with one another and, if one has a complaint against another, forgiving each other; as the Lord has forgiven you, so you also must forgive.
Matthew 6:14 For if you forgive others their trespasses, your heavenly Father will also forgive you.
Matthew 6:12 And forgive us our debts, as we also have forgiven our debtors.
Bible Verses About Forgiveness Towards Others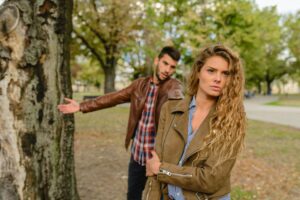 Once while Jesus was speaking to His disciples, Peter asked if he should forgive up to seven times, and "how often shall my brother sin against me, and I forgive him?". Jesus' answer was notable. He said, "I do not say to you up to seven times but seventy-seven times" (Matthew 18:21-22). Perhaps, Peter was trying to impress Jesus by adding numbers about forgiving, seven times instead of the Jewish tradition of three times. However, Peter's number was still far from the number Jesus was speaking of.
Of course, Jesus wasn't telling His disciples to count their brother's sin until it reached seventy-seven times. To do so is imprudent. And instead of offering genuine forgiveness, it will only promote keeping records of others' sins. We should forgive endlessly. Just as how Jesus forgave us, we are to forgive tirelessly.
No matter how many times someone sins against us, our response should always be forgiveness. We must forgive in love just as Jesus did. Jesus will never desire that we keep a list of other people's wrongdoings against us. What was Jesus, then trying to say to Peter? It was that we should always forgive others no matter how many times they sin against us.
1 Corinthians 13:5

It does not dishonor others, it is not self-seeking, it is not easily angered, it keeps no record of wrongs.
Forgive boundlessly. Offer forgiveness to people who aren't deserving of our forgiveness. Do not forgive only those who you think should be forgiven because they are sorry or they make up for the things they made. Forgive also those who don't seem worthy of our forgiveness. Remember, we too, aren't deserving of the forgiveness that we received.
The Scripture contains powerful advice in forgiving others. Look at some with these Bible verses about forgiveness:
Mark 11:25 And whenever you stand praying, forgive, if you have anything against anyone, so that your Father also who is in heaven may forgive you your trespasses."
Matthew 18:21-22 Then Peter came up and said to him, "Lord, how often will my brother sin against me, and I forgive him? As many as seven times?" Jesus said to him, "I do not say to you seven times, but seventy times seven.
Ephesians 4:31-32 Get rid of all bitterness, rage, anger, harsh words, and slander, as well as all types of evil behavior. Instead, be kind to each other, tenderhearted, forgiving one another, just as God through Christ has forgiven you.
Luke 17:3-4 Pay attention to yourselves! If your brother sins, rebuke him, and if he repents, forgive him, and if he sins against you seven times in the day, and turns to you seven times, saying, 'I repent,' you must forgive him."
1 Peter 3:9 Don't repay evil for evil. Don't retaliate with insults when people insult you. Instead, pay them back with a blessing. That is what God has called you to do, and he will grant you his blessing.
Warnings About Unforgiveness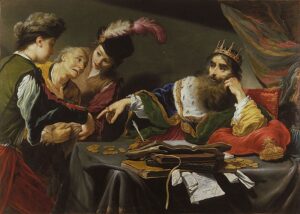 The response of Jesus to Peter about his question of forgiveness is followed by a parable of an unforgiving servant (Matthew 18:21-35). The parable talks about a servant who owed his master ten thousand talents. When he was unable to pay, his master commanded that he be sold with his wife, children, and all they had. The servant then fell down before his master and begged him to give him more time so he could repay him. The master was moved with compassion, so he released the servant and released him from his debt. Therefore, the servant was set free from all debts because of mercy. What a poignant story. However, this is so until we come to the other half of the parable.
This servant had a fellow servant who owed him a hundred silver coins. This amount is a lot smaller than his debt of ten thousand talents; compare several thousand dollars versus a few dollars. When he saw this fellow servant, he took him by the throat and demanded that this fellow servant pay his debt. Just as he did to his master, this servant fell at his feet and begged him to spare him more time so he can repay. The servant however, refused and sent his fellow servant into prison until he could pay the debt.
Consequences for the unforgiving servant
When the master found what this servant did, he was furious. This servant did not show the same forgiveness and mercy he had received. Because of the master's anger, he delivered this servant to torture until he could pay his debt. The same warning is what Jesus is pointing out when he said, "So also my heavenly Father will do to every one of you if you do not forgive your brother from your heart" (Matthew 18:35).
Matthew 6:15

But if you do not forgive others their trespasses, neither will your Father forgive your trespasses.
The principle of forgiveness here is quite simple to understand but difficult to follow. Forgive as God forgives you. If you don't want to forgive, then you won't receive the forgiveness of Christ. Clear and crisp. If we are unwilling to forgive just like the servant in the parable, then we should not expect forgiveness from God (Matthew 6:1.14). The master delivered the servant to torture because he was unforgiving. If you've received forgiveness from God, how then can you not forgive others?
Here are Bible verses about forgiveness to help recognize the significance of the need and willingness to forgive.
1 John 1:10 If we say we have not sinned, we make him a liar, and his word is not in us.
Matthew 18:33-35 And should not you have had mercy on your fellow servant, as I had mercy on you?' And in anger his master delivered him to the jailers, until he should pay all his debt. So also my heavenly Father will do to every one of you, if you do not forgive your brother from your heart."
2 Corinthians 2:5-7 Now if anyone has caused pain, he has caused it not to me, but in some measure—not to put it too severely—to all of you. For such a one, this punishment by the majority is enough, so you should rather turn to forgive and comfort him, or he may be overwhelmed by excessive sorrow.
1 John 1:8 If we say we have no sin, we deceive ourselves, and the truth is not in us.
The Poison of an Unforgiving Heart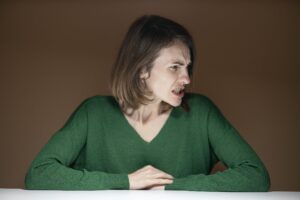 We have seen the alarming effect if we are unwilling to forgive, in the parable of the unforgiving servant. That is just the ultimate consequence of an unforgiving heart. But there are still other awful things which can result from unforgiveness. It is similar to a poison that slowly creeps inside our souls leaving deep damages. The trouble here is wounds inside manifest itself on the outside through pains and twinges. It annoys us, discomforts us, and prevents us from enjoying simple things. Once we become unwilling to forgive, we are caging ourselves with resentment, guilt, and anger. These things aren't healthy. Eventually, it will corrupt all the positive light we have in us.
Hebrews 12:15

Look after each other so that not one of you will fail to find God's best blessings. Watch out that no bitterness takes root among you, for as it springs up it causes deep trouble, hurting many in their spiritual lives.
Embracing bitterness and resentment harms the aspects of our emotional and spiritual life. If we continue to refuse to forgive, we are saying yes to an unhappy life. Forgiveness leads to freedom. It frees us from anger, discomfort, grudges, and all negative things that rob our happiness. Whenever we fail to forgive, we also fail to set ourselves free. Thus, making things a lot harder than it should be. Many times we blame others for our conflicts. We seldom look at ourselves and reflect whether arguments are all their fault or if we too should be held accountable. These different Bible verses about forgiveness are full of wisdom in getting rid of an unforgiving heart.
Proverbs 10:12 Hatred stirs up strife, but love covers all offenses.
Proverbs 28:13 Whoever conceals his transgressions will not prosper, but he who confesses and forsakes them will obtain mercy.
Ephesians 4:26-27 If you are angry, don't sin by nursing your grudge. Don't let the sun go down with you still angry—get over it quickly; for when you are angry, you give a mighty foothold to the devil.
Proverbs 29:23 Pride ends in a fall, while humility brings honor.
Proverbs 17:9 Whoever covers an offense seeks love, but he who repeats a matter separates close friends.
Bible Verses About Forgiveness of Self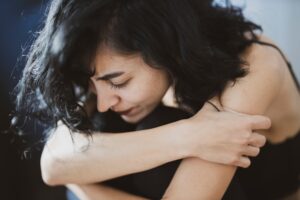 Forgiving others is one thing. Forgiving ourselves is another thing. Because we scarcely give ourselves the time and space to breathe, we can see the reason why we hardly get out of our guilt cage. If we want to move forward from the pain that others have caused us or from the remorse of causing others pain, we also need to forgive ourselves. After doing the necessary actions in requesting forgiveness and also forgiving others, we must take the time to look forward to what may come next. We cannot settle forever to the mistakes of the past.
Philippians 3:13

Brothers, I do not consider that I have made it my own. But one thing I do: forgetting what lies behind and straining forward to what lies ahead.
Various Bible verses about forgiveness let us see the value of forgiving others but it also protects us from unwanted bitterness. The beauty of forgiving others is it gives us enough time to reflect on our actions and responses. When we forgive others, we are not only giving them a favor but also ourselves. As we learn to forgive other people, we also learn to forgive ourselves from our past mistakes.
We may be having a lot of frustrations because of the wrong decisions we have made in the past. But the God who accepted all our flaws is the same God who stays even if the whole world walks away. He doesn't desire that we dwell on guilt. What he is seeking is that we come before Him. It is time you free yourself with these bible verses about forgiveness.
Romans 8:1 There is therefore now no condemnation for those who are in Christ Jesus.
2 Corinthians 5:17-18 Therefore, if anyone is in Christ, he is a new creation. The old has passed away; behold, the new has come. All this is from God, who through Christ reconciled us to himself and gave us the ministry of reconciliation;
Psalm 103:10-11 He does not deal with us according to our sins, nor repay us according to our iniquities. For as high as the heavens are above the earth, so great is his steadfast love toward those who fear him;
1 Peter 5:7 Let him have all your worries and cares, for he is always thinking about you and watching everything that concerns you.
Forgiveness starts in acknowledging the forgiveness of our own sins against God. Its importance lies in the outcomes it can bring to everyone's life. Ephesians 4:26-27 tells us that we should not harbor our grudges and continue sinning because of it. The enemy delights with this kind of treatment towards our emotions. A broken relationship is the devil's scheme which is as old as the creation. This is why, if somebody hurt us, forgive that person. In the same manner, if we hurt someone, let us ask forgiveness. Hopefully, these Bible verses about forgiveness help you a lot!