Instant gratification is a common and lethal problem of today's time. Within a matter of seconds, humans can access anything they want to see, hear, and consume. At first, this sounds like a harmless commodity that is a result of today's advancements. But, if this is abused, humans are bound to lose their self-control. While it is easier and more convenient to just have everything instantly and effortlessly, our lifestyle and perspectives are being put into question. These Bible verses about self-control reveal the truth behind the promises of the world that should be addressed with self-control.
Why Do Humans Need Self-Control?
Before anything, why is there even a need to have self-control? Isn't it better to just live in accordance with how we want to live? While this sounds like an easier choice, the absence of self-control leads to multiple self-conflicts including depression. But, what haunts us more with the absence of self-control is buried deep into our spirituality. Without our awareness of the actions we make, our bodies end up seeking sin instead of God. Self-control opposes this. Therefore, the absence of this is the presence of easily being drawn into decisions that offend God.
In life, humility is harder to attain than pride, short-lived satisfaction comes in faster than fulfillment found in serving God. Also, seeking wisdom is harder than acting without thought, and in short, living without self-control is always easier. But, something being easy does not equate to it being better or righteous. The enemy can trick us into convincing ourselves to go where it is easier. But, God doesn't want us to take the easier path. He wants us to take the righteous path, the path He has set for us. This is something we cannot achieve without learning how to suppress our selves of sin and gratification.
Bible Verses About Self-Control: God's Warnings
In the Bible, there are numerous Bible verses about self-control. In fact, most of the narratives in the Bible point out either the absence or the presence of self-control. This alone is proof of how God wants us to manage our lives. Here's the reality; we cannot serve God if we cannot practice self-control. Why? Because serving Him requires us to abandon sin and temptation which we cannot terminate without knowing how to suppress ourselves.
For example, God teaches us to be patient. If we think about it, patience is the fruit of controlling our anger. It is a specific effect of how we can manage to control ourselves. Most of God's commandments revolve around how we can reject evil. This is why self-control is the way of serving God.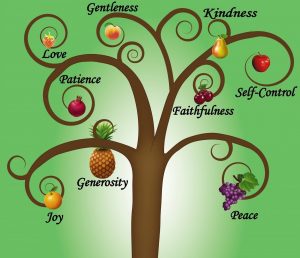 Chaos In Lawlessness
Proverbs 25:28 "A man without self-control is like a city broken into and left without walls."
1 Thessalonians 5:22 "Abstain from every form of evil."
Galatians 5:22-23 "But the fruit of the Spirit is love, joy, peace, patience, kindness, goodness, faithfulness, gentleness, self-control; against such things, there is no law."
1 Timothy 4:7 "Have nothing to do with irreverent, silly myths. Rather train yourself for godliness;"
Proverbs 16:32 "Whoever is slow to anger is better than the mighty, and he who rules his spirit than he who takes a city."
1 John 2:16 "For all that is in the world—the desires of the flesh and the desires of the eyes and pride in possessions—is not from the Father but is from the world."
Imagine a world without laws; it would be chaotic. Without laws and regulations, violence would be tolerated, humanity will be wrecked and there would be no order in anything. In the same manner, without us following God's laws, our existence will also become chaotic. Sometimes, we do not see the order in our lives because we never gave God room to make way for His plan.
As we all know, sin separates us from God but, when we have self-control, it separates us from sin. Without it, our sins become a usual sight. These Bible verses about self-control tell us about the strength given to those with it and the misery to those without it. As an example, areas with more obeying people always get to experience a cleaner surrounding, less criminal incidents, minimized corruption, and more. Now, if we compare these areas to areas with disobeying people, the sight is usually the opposite. Similarly, humans are like this. We are given the choice to choose what kind of life we want and the level of our self-control reveals this.
The World's Illusions
Titus 2:12 "Training us to renounce ungodliness and worldly passions, and to live self-controlled, upright, and godly lives in the present age."
Romans 12:2 "Do not be conformed to this world, but be transformed by the renewal of your mind, that by testing you may discern what is the will of God, what is good and acceptable and perfect."
Ephesians 5:18 "And do not get drunk with wine, for that is debauchery, but be filled with the Spirit."
1 Corinthians 6:12 "All things are lawful for me," but not all things are helpful. "All things are lawful for me," but I will not be enslaved by anything."
The hardest part about controlling ourselves is responding to the world. Without our full awareness, the world convinces us to do things that are far from being correct, but instead, being faster and more desirable. It's like this; the world tells us to splurge while God's Word teaches us to give. The world entices us to indulge and satisfy our sexual desires while God's Word tells us to love and respect. As we can tell, what God tells us usually demands our rejection of the world's offerings. But, this is to protect us. Self-control is the art of shielding ourselves from being closer and closer to the enemy. With this, we become fully aware of what matters – God.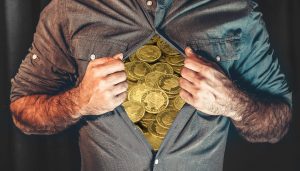 Bible Verses About Self-Control: God's Role
Sometimes, we feel like our addiction and unhealthy desires are too big to conquer. But if we think like this, we are forgetting the most important thing in life, that is how God is bigger than any of our problems. In everything we do, we should include God. Do not fight temptations without God. Yes, this is going to be hard, but with God, anything is possible. With these Bible verses about self-control unravel the way to control yourself with and for God.
The Starting Point
Matthew 6:33 "But seek first the kingdom of God and his righteousness, and all these things will be added to you."
Psalm 141:3 "Set a guard, O Lord, over my mouth; keep watch over the door of my lips!"
1 Corinthians 5:11 "But now I am writing to you not to associate with anyone who bears the name of brother if he is guilty of sexual immorality or greed, or is an idolater, reviler, drunkard, or swindler—not even to eat with such a one."
Romans 8:13 "For if you live according to the flesh you will die, but if by the Spirit you put to death the deeds of the body, you will live."
The starting point is the most challenging yet impactful way of obtaining self-control. What we need to do is to let go and let God. We have to seek Him and trust His Words. If we set God as the ultimate verdict and the ultimate law, self-control comes automatically. See, the more we know and get connected to God, the more we become cautious of how we act. Knowing Him means knowing what offends and pleases Him. Therefore, if we want to practice self-control, it must start with obeying and trusting God. We must accept His Words first before we start living by it. In this way, we are restraining ourselves from listening to words that aren't from The Lord.
Humans Versus Sin
1 Corinthians 10:13 "No temptation has overtaken you that is not common to man. God is faithful, and he will not let you be tempted beyond your ability, but with the temptation, he will also provide the way of escape, that you may be able to endure it."
2 Timothy 1:7 "For God gave us a spirit not of fear but of power and love and self-control."
1 Corinthians 13:4-5 "Love is patient and kind; love does not envy or boast; is not arrogant or rude. It does not insist on its own way; it is not irritable or resentful;"
Ephesians 6:12 "For we do not wrestle against flesh and blood, but against the rulers, against the authorities, against the cosmic powers over this present darkness, against the spiritual forces of evil in the heavenly places."
Sin has always been the effect of having no self-control. What's hard about sin is how it becomes a routine. Humans can sometimes validate their sins until it becomes a routine. This happens not because they are "bad people", but because they are weak. It doesn't have to be like this. Actually, God is fully aware of the struggles we face which is why He has equipped us with armor that comes after accepting Him. If we choose to become stronger and gain more self-control, God will help us.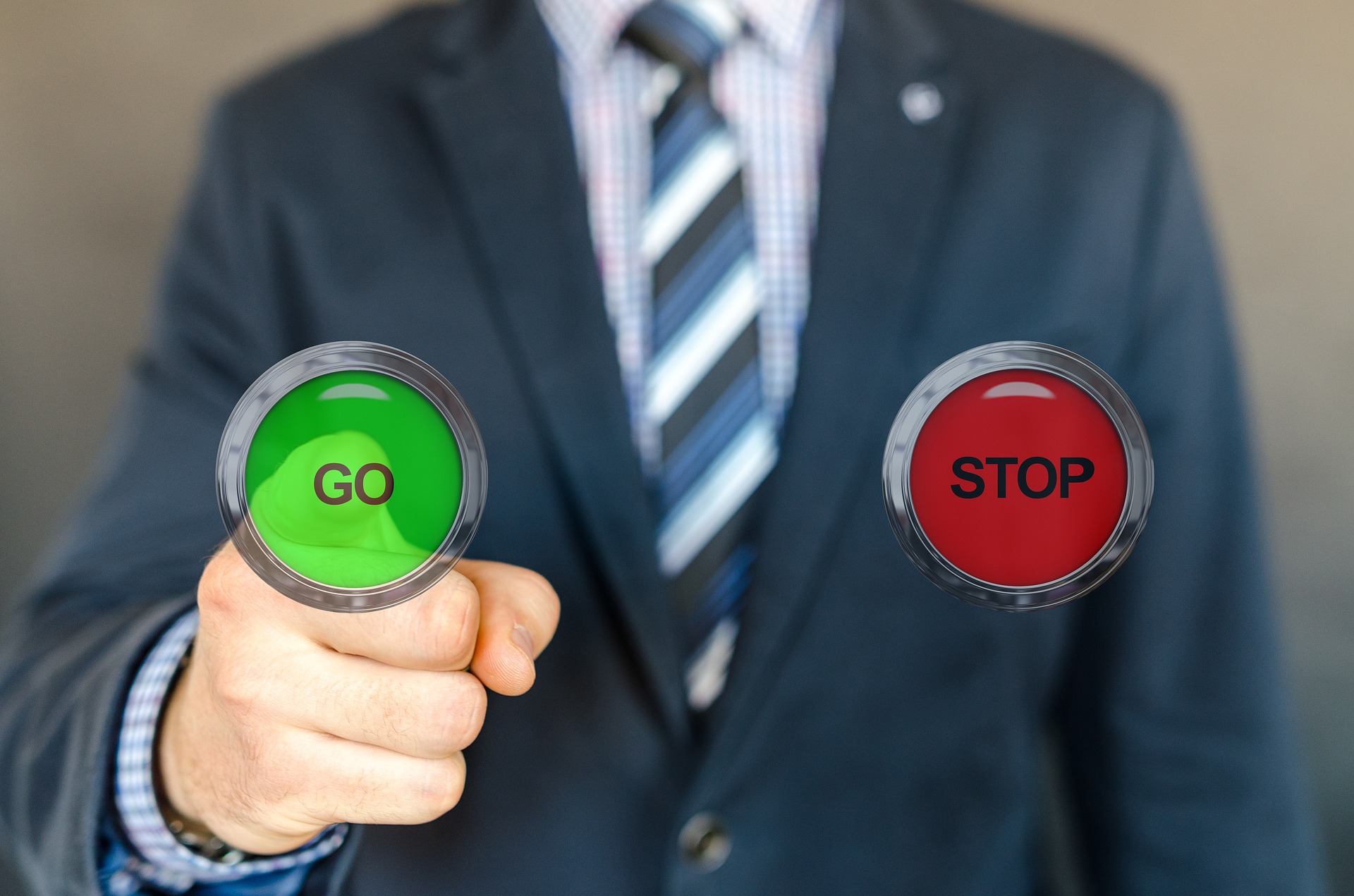 Self-Control Is Self-Care
1 Corinthians 9:27 "But I discipline my body and keep it under control, lest after preaching to others I myself should be disqualified."
1 Peter 4:7 "The end of all things is at hand; therefore be self-controlled and sober-minded for the sake of your prayers."
1 Peter 5:8 "Be sober-minded; be watchful. Your adversary the devil prowls around like a roaring lion, seeking someone to devour."
Philippians 4:13 "I can do all things through him who strengthens me."
Titus 2:11-12 "For the grace of God has appeared, bringing salvation for all people, training us to renounce ungodliness and worldly passions, and to live self-controlled, upright, and godly lives in the present age."
1 Thessalonians 5:6 "So then let us not sleep, as others do, but let us keep awake and be sober."
Self-control is not just for God, it is also for ourselves. If we allow our addictions and desires to take dominion over our lives, we'll never get the chance to see it in its maximum potential and beauty. An example of an unhealthy body is when we fail to control our desires to eat and consume more than we should.
In Jeremiah 29:11, God declares His plans for our future. We all have a beautiful and perfect future in the Hands of God. But, if we let our earthly urges rob us of this opportunity, we can never experience this opportunity. A diligent student who can resist the urge to play but instead study hard, will be rewarded with good grades. Similarly, a disciplined person who can resist their urge to give in to their flesh will be rewarded with a fruitful tomorrow. This is why "self-control" has "self" in the beginning because no one benefits from our actions as much as we do individually.
Bible Verses About Self-Control: Sexual Immorality
The connection between sexual immorality and self-control is massive. These two concepts are the complete opposite of each other. In minds where sexual immorality strives, no self-control is present, and vice versa. Actually, in different Bible verses about self-control, sexual immorality has always been showcased as a target to be avoided for our sake. Here's more on that.
Escaping Immorality
1 Corinthians 7:9 "But if they cannot exercise self-control, they should marry. For it is better to marry than to burn with passion."
Galatians 5:21 "Envy, drunkenness, orgies, and things like these. I warn you, as I warned you before, that those who do such things will not inherit the kingdom of God."
1 Corinthians 6:18 "Flee from sexual immorality. Every other sin a person commits is outside the body, but the sexually immoral person sins against his own body."
Romans 12:1-2 "I appeal to you, therefore, brothers, by the mercies of God, to present your bodies as a living sacrifice, holy and acceptable to God, which is your spiritual worship. Do not be conformed to this world, but be transformed by the renewal of your mind, that by testing you may discern what is the will of God, what is good and acceptable and perfect."
God created sex, though it was never meant to be a sin. Actually, it is a blessing. However, it became so when sin came into the world. Sexual activities outside marriage will be judged by God (Hebrews 13:4). Hopefully, we can control and resist a sexual relationship with married individuals. As stated earlier, sex is not a sin but, it is a blessing we shouldn't abuse. Many Christians loathe themselves for failing in this aspect. However, we have to remember that in the Name of Jesus, we are forgiven as long as we repent and work on our self-control. If we failed yesterday, we can always choose not to fail today.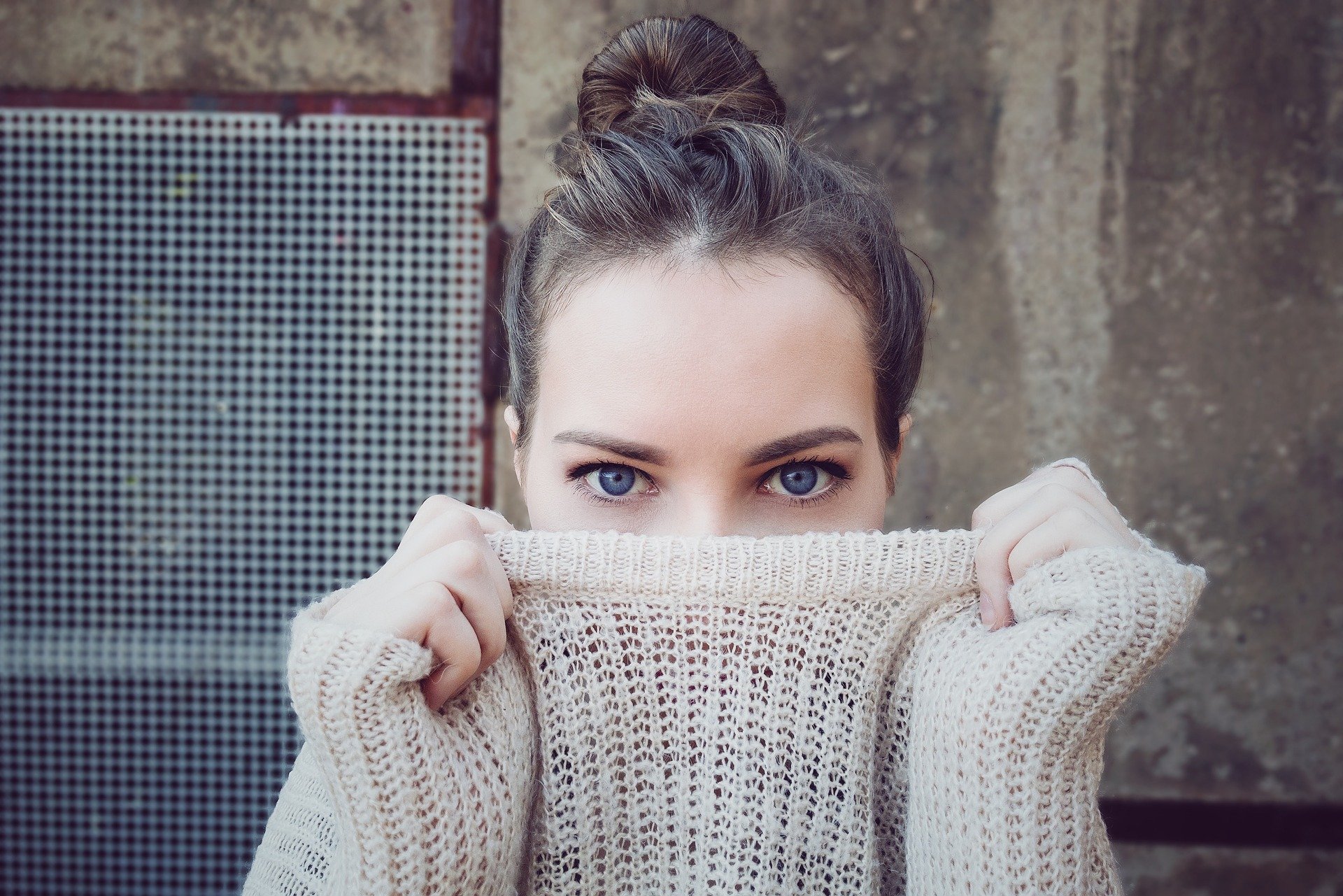 Value Behind Bodies
Matthew 5:28 "But I say to you that everyone who looks at a woman with lustful intent has already committed adultery with her in his heart."
Job 31:1 "I have made a covenant with my eyes; how then could I gaze at a virgin?"
Romans 12:1 "I appeal to you, therefore, brothers, by the mercies of God, to present your bodies as a living sacrifice, holy and acceptable to God, which is your spiritual worship."
1 Corinthians 6:19 "Or do you not know that your body is a temple of the Holy Spirit within you, whom you have from God? You are not your own."
Our bodies are more than just flesh and blood. God has made a marvelous and detailed job in crafting the bodies we have today. Therefore, we respect the Creator by respecting His creations. With self-control, we master the art of seeing bodies, including ourselves, with holiness. If a person sees another person's body with lust, this person doesn't respect that person at all. With self-control, we understand that our bodies are not made to be subjected but to be respected. Serving God and butchering the value of His creations are two things that can never go together.
Bible Verses About Self-Control: Redefining Rewards
What these Bible verses about self-control tell us is how we should hold ourselves back from the things that usually excite humans. Is there really a reward for self-control that trumps over the promises of earthly desires? Actually, if we see things from a wider perspective, we can witness how self-control is the way of which humans can genuinely live. By "genuine", it means that living carelessly and lawlessly isn't actually "living". Sins can give people the illusion that their lives are doing well when in reality, they are getting farther from the Will of God. More on that here's what self-control does to a person.
Self-Control and Deprivation
2 Peter 1:5-7 "For this very reason, make every effort to supplement your faith with virtue, and virtue with knowledge, and knowledge with self-control, and self-control with steadfastness, and steadfastness with godliness, and godliness with brotherly affection, and brotherly affection with love."
Philippians 4:8 "Finally, brothers, whatever is true, whatever is honorable, whatever is just, whatever is pure, whatever is lovely, whatever is commendable, if there is any excellence, if there is anything worthy of praise, think about these things."
Galatians 5:16-17 "But I say, walk by the Spirit, and you will not gratify the desires of the flesh. For the desires of the flesh are against the Spirit, and the desires of the Spirit are against the flesh, for these are opposed to each other, to keep you from doing the things you want to do."
1 Corinthians 7:5 "Do not deprive one another, except perhaps by agreement for a limited time, that you may devote yourselves to prayer; but then come together again, so that Satan may not tempt you because of your lack of self-control."
To control is not to deprive. In these Bible verses about self-control, we are being told that controlling ourselves isn't a punishment. We control ourselves because we want to live better and happier. It comes even in the smallest details of life. For instance, we choose not to sleep for twenty-four hours because if we do, we won't be able to experience the day and become productive. The point of self-control is to hold back on things so we can experience more.
For example, self-control is seen when we choose not to splurge our savings on expensive items so that we can travel more and give more. In this example, saving our money isn't a punishment but a choice in order to attain better achievements and experiences. Do not see self-control as something against you when it is a virtue that is meant to transform you.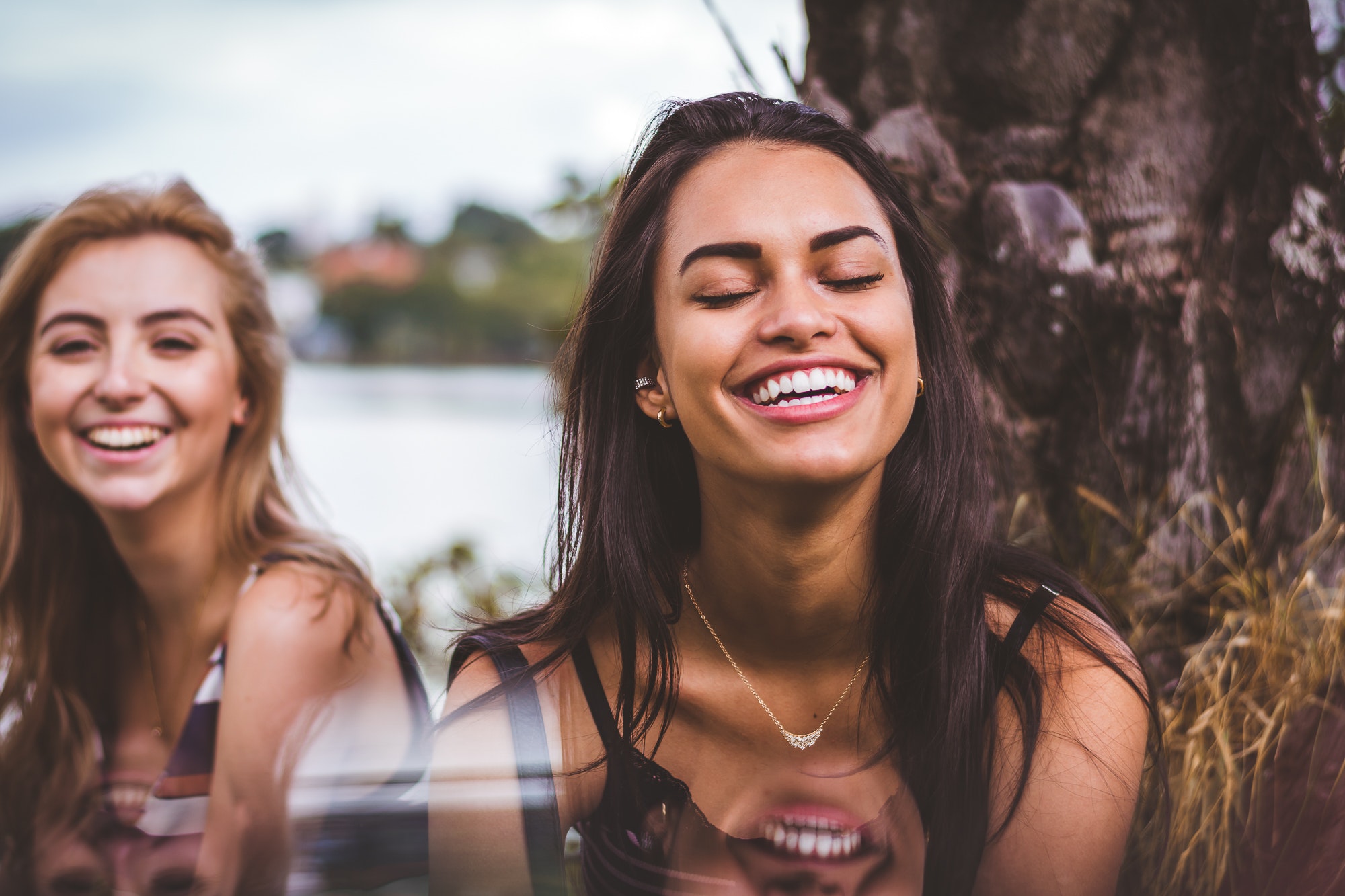 Self-Control Is Protection
Proverbs 13:3 "Whoever guards his mouth preserves his life; he who opens wide his lips comes to ruin."
Matthew 12:36 "I tell you, on the day of judgment people will give account for every careless word they speak."
1 Corinthians 6:10 "Nor thieves, nor the greedy, nor drunkards, nor revilers, nor swindlers will inherit the kingdom of God."
Proverbs 20:1 "Wine is a mocker, strong drink a brawler, and whoever is led astray by it is not wise."
Indeed, everything has a consequence. Self-control is the virtue that guarantees us that the consequences we are going to get are good. In a physical and spiritual level, we should limit or completely refrain ourselves from things or even people that bring us harm. Parents are a great example of this. Whenever parents see their children running around too much, they often stop them. This is not because they don't want them to have fun but, because parents worry that they might get wounded or harmed while playing too much. Truly, protecting ourselves can sometimes mean saying "no" even to the things that we think we'd like for the better.
Rewards of Self-Control
There are two main rewards given by self-control. First and the most beautiful is the reward from God. Actually, only He knows what reward He is going to provide each person since everyone's lives are uniquely different. But, it is an assurance that there is no good deed left unrewarded by our generous and loving God. Second is the reward that comes from ourselves. With self-control, our sight becomes clear and our spirit becomes stronger. Imagine, we can get all of these and more by just saying "no" when sin urges us to say "yes".