As Christians, reading the Bible and reflecting on God's word is part of our spiritual journey. Of course, the Bible helps us to establish, strengthen, and deepen our faith in God. We get to know more of him and his unconditional love for us as we read Scripture. It contains God's promises that we should apply in our daily lives. Also known as God's love letter, we read the Bible again and again, so that we can be reminded of his words. Whatever seasons of the life we are in, remembering God's word gives us encouragement and assurance. Hence, the reason why we are also encouraged to memorize some of the Scripture, whether long or short Bible verses.
Encountering God's word and promises shouldn't only happen when we are holding our Bibles during our personal time with God. We should also learn to apply it in our daily lives. So, we as Christians should try our best to memorize Bible verses from our daily devotionals or verses that strike our hearts. Of course, having God's word stored in our minds and hearts serves as a guide for us to live a life in God. However, some of us are probably having a hard time memorizing Bible verses. However, the good news is, there are a lot of short Bible verses that we can memorize easily.
Sharpen your mind and strengthen your faith with the help of these easy-to-memorize short Bible verses.
Remembering God's Promises with these Short Bible Verses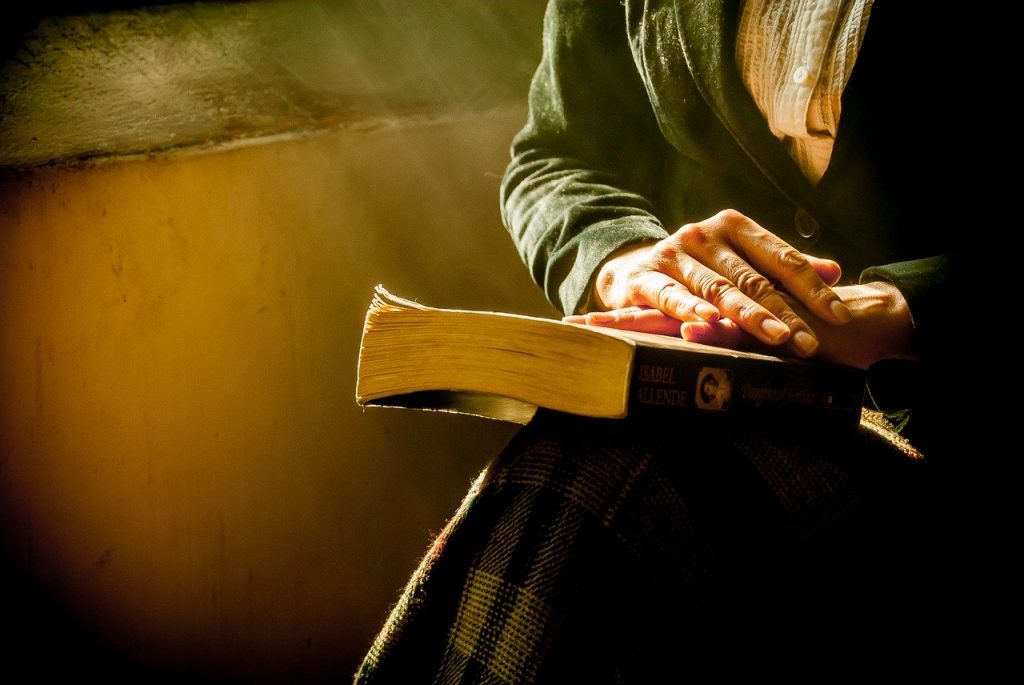 When we read the Bible, God reveals his promises He has planned for us. Knowing these promises gives us hope and security as we pursue the life God planned ahead of us. Of course, these Bible verses shouldn't stay for a day in our minds or stuck in our journals, and that's it. We need to remember these verses, at least by heart. So when we feel lost or stuck in a season of wilderness, we can always go back to God's word. Don't let the enemy attack you to the point of weakness and hopelessness. Let's fill our minds with these short Bible verses that remind us of God's faithfulness in our lives.
Psalm 37:3

Trust in the Lord and do good; dwell in the land and enjoy safe pasture.

Proverbs 3:5

Trust in the Lord with all your heart and lean not on your own understanding.

Proverbs 18:10

The name of the Lord is a fortified tower; the righteous run to it and are safe.

Jeremiah 29:11

For I know the plans I have for you," declares the Lord, "plans to prosper you and not to harm you, plans to give you hope and a future.

Matthew 11:30

For my yoke is easy and my burden is light.

2 Timothy 1:7

For the Spirit God gave us does not make us timid but gives us power, love, and self-discipline.

Hebrews 13:8

Jesus Christ is the same yesterday and today and forever.
As believers, we know that God's word is always true in whatever season or situation we are in. Hopefully, these short Bible verses will help us put our trust in God no matter what. When we're facing a tough situation, remember that God always wants the best for us. It is not our plans that are the best, but God's plans. God knows our future well, and his plans for us are good and full of hope. Knowing this characteristic of God, we can find security in him.
Most of the time, we carry different burdens that affect our lives. As these moments are inevitable, having God's word in our minds helps us lift those burdens away. It is also one of the promises of God for us. As mentioned in Matthew 11:30, Jesus frees us from all our burdens. We can also find love, healing, and peace in God. Even if the world faces constant changes, God's promises that He is the same now and forever. With this, we can put our trust in our unchanging God and His words.
Bible Verses To Memorize To Keep Your Day Bright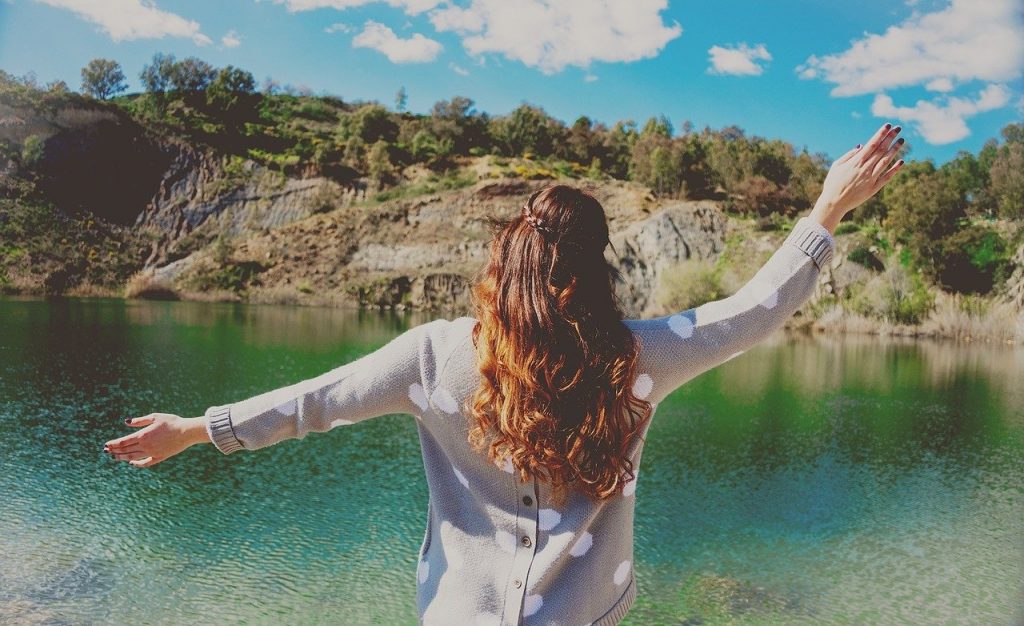 We always do short prayer time or daily devotionals to seek the Lord. Although we can do that at any time of the day, some of us prefer to do that before we start our daily activities. Why? Because starting the day with God's word gives us guidance that we can focus on throughout the day. It encourages us to be more resilient with whatever circumstances we will face during the day. And yes, we encounter various situations every day that might test us physically, emotionally, and spiritually. Hence, even a short Bible verse is already a great help for us.
Looking into God's word is our resort whenever we face difficulties. However, some probably don't bring their Bible with them when they go to work or school. Scribbling your phone for possible Bible verses applicable to your current situation may also be difficult for you. So, memorizing even short Bible verses is a habit that we should practice. Here's the list of easy-to-remember verses you can add to your prayers to make your day way better.
Psalm 56:3

When I am afraid, I put my trust in you.

Psalm 118:24

The Lord has done it this very day; let us rejoice today and be glad.

Matthew 5:14

You are the light of the world. A town built on a hill cannot be hidden.

Romans 12:12

Be joyful in hope, patient in affliction, faithful in prayer.

1 Corinthians 13:7

Love bears all things, believes all things, hopes all things, endures all things.

Philippians 4:4

Rejoice in the Lord always. I will say it again: Rejoice!

Colossians 3:2

Set your minds on things above, not on earthly things.

1 Thessalonians 5:16

Rejoice always

1 Thessalonians 5:17

Pray continually

Hebrews 11:1

Now faith is confidence in what we hope for and assurance about what we do not see.
There are days when the last thing we want to do is to rejoice. On these days, our mood is somehow down, our situation is out of hand, or guilt and sorrow overwhelm us. So whenever we're facing difficult situations, these short Bible verses can help us uplift our spirits. Even in our deepest sorrows, God cares for us. So, we shouldn't be afraid and discouraged! When you don't feel like rejoicing, be honest, and tell him how you truly feel. He knows every problem and sees every fear in us, yet he will give us a reason to rejoice. Remember, he gave us this day to live and serve him – be glad!
Bible Verses for Trusting God's Wisdom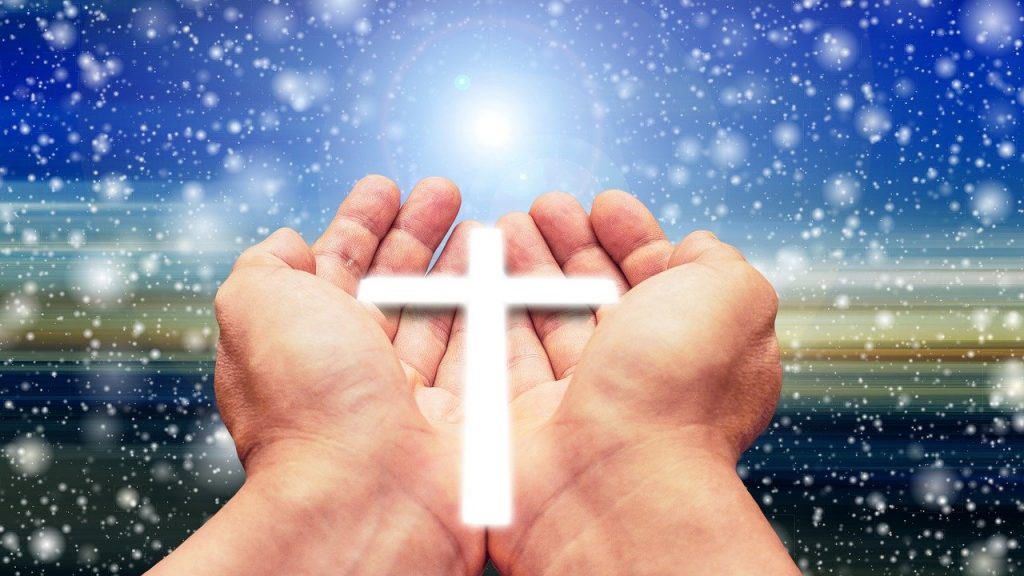 In life, we always make various decisions and choices that affect our lives. Yet, there are times where we are afraid to take a step because we're scared of the outcome. This is the reason why it is important for us to rely on God's wisdom. It is way beyond our knowledge and understanding. He knows what's best for us and he clearly sees our future. Whenever we're having a hard time deciding about something, let's hear what God will say first and put our trust in him. And to help us remember God's wisdom every single day, here are some short Bible verses that we can memorize. We can always include these verses in our prayers of wisdom.
Psalm 119:105

Your word is a lamp for my feet, a light on my path.

Proverbs 15:22

Plans fail for lack of counsel, but with many advisers, they succeed.

Proverbs 23:15

My son, if your heart is wise, then my heart will be glad indeed

1 Timothy 6:6

But godliness with contentment is great gain.
Deciding is like walking in the woods at night. It is dark and we can't really see where we are headed. So for us not to trip or get lost along the way, we need light to guide us safely along the way. The Bible serves as our light to show us the way ahead so we won't stumble as we walk. Hence, as Christians, we should actively study the Bible, so we can see our way enough to stay on the right path.
There are times where we fix our eyes in one option or perspective without checking other possibilities. Aside from the Bible, God will also use people to help us enlarge our vision and broaden our perspective. Let's not hesitate to seek advice from the people who know us or even in those who have knowledge and experience. Be open to new ideas, but of course, weigh their suggestions carefully.
Short Bible Verses to Remind Us of God's Salvation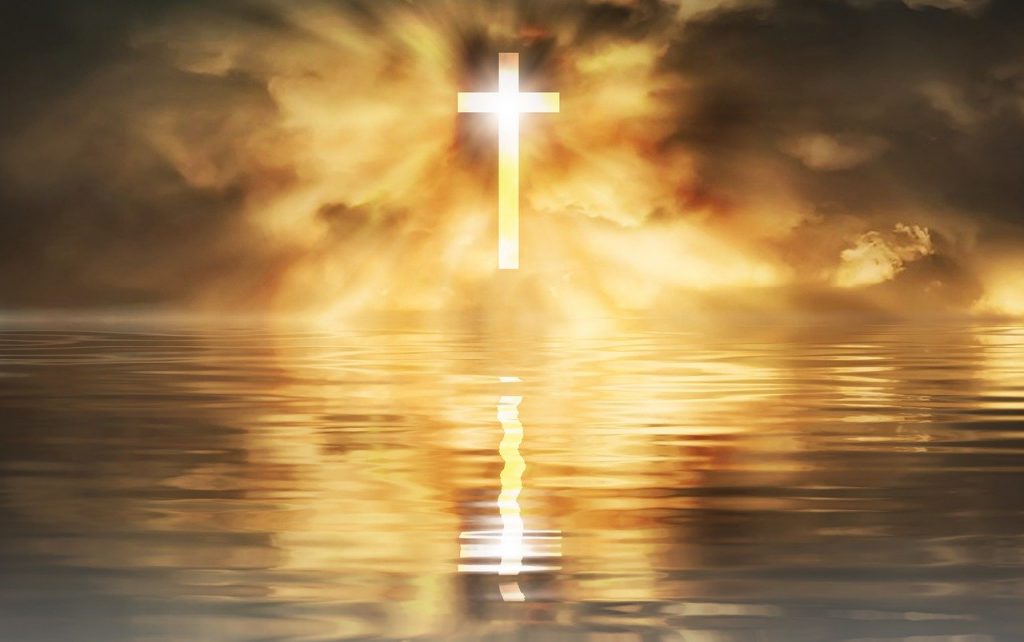 When we hear anything about God's salvation, the idea of His unconditional love for us enters our minds. Because of that love, God gave us his one and only son, Jesus Christ, to save us from our sins. Jesus willingly sacrificed his life to pay for our sins and have eternal life in God. Yet, accepting God's salvation gift isn't a one-time event only. It is the start of our beautiful personal relationship journey with him. And as we deepen and strengthen our relationship with God, we can go back to the start of it all: His salvation. So here are some of the short Bible verses about salvation that we can keep in mind always.
John 1:4

In him was life, and that life was the light of all mankind.

John 3:16

For God so loved the world that he gave his one and only Son, that whoever believes in him shall not perish but have eternal life.

Acts 16:31

They replied, "Believe in the Lord Jesus, and you will be saved—you and your household."

Romans 3:23

for all have sinned and fall short of the glory of God

Romans 6:23

For the wages of sin is death, but the gift of God is eternal life in Christ Jesus our Lord.

Hebrews 10:32

Remember those earlier days after you had received the light when you endured in a great conflict full of suffering.
Due to the sinful nature of the world, we all fall short before the glory of God. And God's forgiveness can't be earned through doing good deeds. Yet it is freely given to us through Jesus. Eternal life is a gift from God. He saved us because of His grace and mercy. The good news of salvation is simply expressed: we will find salvation when we believe in God. As we recognize Jesus as our Lord and trust our entire life to him, we will be assured of our salvation in God. This shows how important it is for all of us to remember the salvation we received from God. Good thing, the Scripture has a lot of Bible verses about salvation that we can keep in mind.
Aside from our spiritual growth, we can use these short Bible verses in sharing the gospel with others. Of course, when we introduce Jesus and salvation to different people, we have to stick to what is in the Bible. Having them in our mind is a great help to us.
Verses to Remember When Seeking God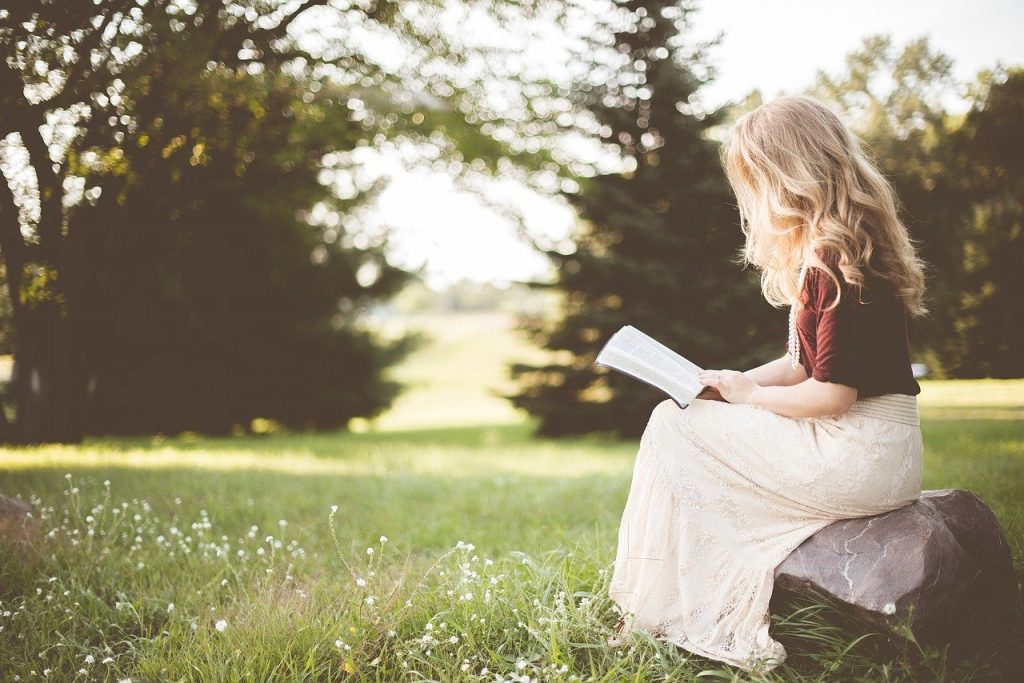 As Christians, seeking God is part of our everyday life. Keeping in mind God's word is one of the habits we must learn to develop and practice. So whatever situation we might face, we can go back to his words from the Scripture. And we can include these verses in our prayers or daily devotions. We can take time and memorize some short Bible verses as we read the Bible. With this, we learn how to decrease ourselves and allow God to work more in our lives.
So, here are some short Bible verses that we can easily memorize for us to remember God's greatness.
Deuteronomy 5:7

You shall have no other gods before me.

1 Chronicles 16:11

Look to the Lord and his strength; seek his face always.

Psalm 37:4

Take delight in the Lord, and he will give you the desires of your heart.

Psalm 136:1

Give thanks to the Lord, for he is good. His love endures forever.

Psalm 150:6

Let everything that has breath praise the Lord. Praise the Lord.

Matthew 6:33

But seek first his kingdom and his righteousness, and all these things will be given to you as well.

1 Corinthians 10:31

So whether you eat or drink or whatever you do, do it all for the glory of God.

1 John 5:3

In fact, this is love for God: to keep his commands. And his commands are not burdensome
A god is whatever people use as a driving force in their lives. So we have to regularly check our hearts. Is it still worshipping God? Or perhaps our money, wealth, or career is taking it over? We should put God first in our lives above all else. And how can we do that? First, we need to recognize the thing that is most important in our lives; the thing we have in place of God. Renounce this substitute god as unworthy of your devotion and ask for God's forgiveness. Then, restructure your priorities so that love for God is the motive of everything that you do. You should examine yourself daily to be sure you are giving God first place.
As we study the word and be reminded of God's promises, the more we will delight and commit ourselves to God. We entrust everything, from our lives, families, jobs, to our possessions, to Him. Because of His great love, which includes mercy and faithfulness, we don't have to worry that God will forsake us. We must believe that he can take care of us better than ourselves. And as we discover the gratefulness of his love, we must also embrace him all the more. So it will also be easy for us to follow and obey him.
Short Bible Verses for Strength and Courage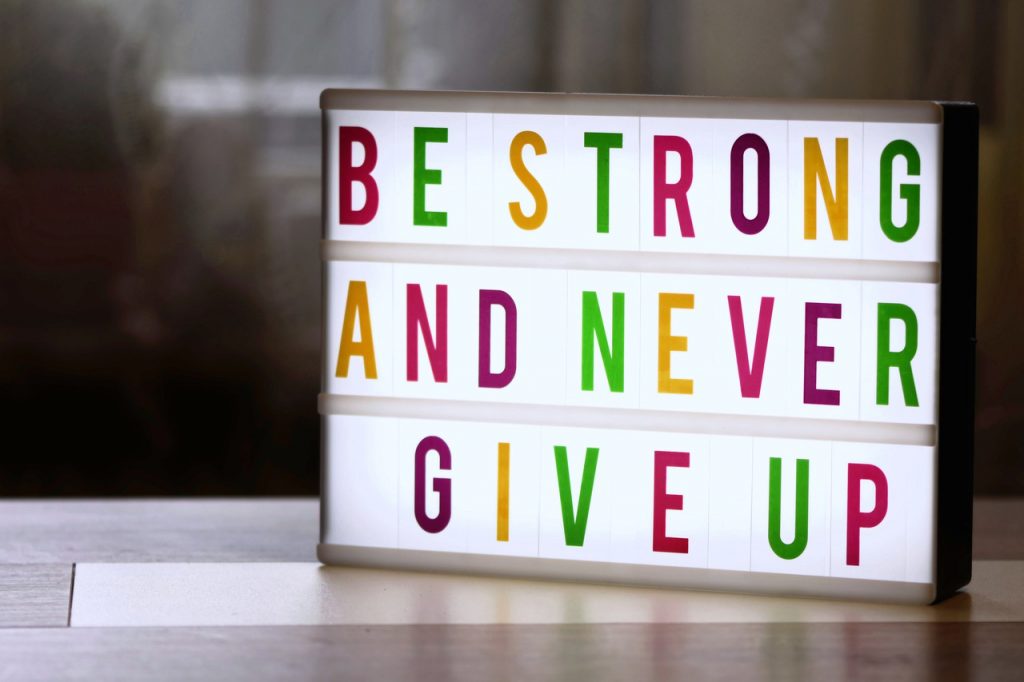 No matter how hard we try to stay strong, there are moments where we will feel weak, lost, or hopeless. It is inevitable, yet we can seek God for us to have supernatural strength and courage. Knowing that God is with us and he will never leave nor forsake us, we don't need to be afraid or terrified. So whenever the enemy or the world will put us into a situation that will test us, let's always remember God's promises. So to help us find strength in God, here are some short Bible verses that we can memorize.
Deuteronomy 31:6

Be strong and courageous. Do not be afraid or terrified because of them, for the Lord your God goes with you; he will never leave you nor forsake you.

Isaiah 40:31

But those who hope in the Lord will renew their strength. They will soar on wings like eagles; they will run and not grow weary, they will walk and not be faint.

1 Corinthians 16:13

Be on your guard; stand firm in the faith; be courageous; be strong.

Philippians 4:13

I can do all this through him who gives me strength.
Sometimes we get tired, but God's power and strength never diminish. He is never too tired or too busy to help and listen. In Him, we can find a great source of unending strength. When we feel that life is crushing us, and we can't go another step, let these short Bible verses lead us to call upon God to renew our spirit.
These verses are also a reminder for us to be on guard with the spiritual enemies that might slip and threaten to destroy us. Stand firm with what we believe, which is the gospel. We should be courageous so that we can stand against the enemies and be strong using the strength given to us by the Holy Spirit. And we should do everything in love because without love we would be no more than those noisemakers.
Easy-to-Remember Bible Verses to Encourage One Another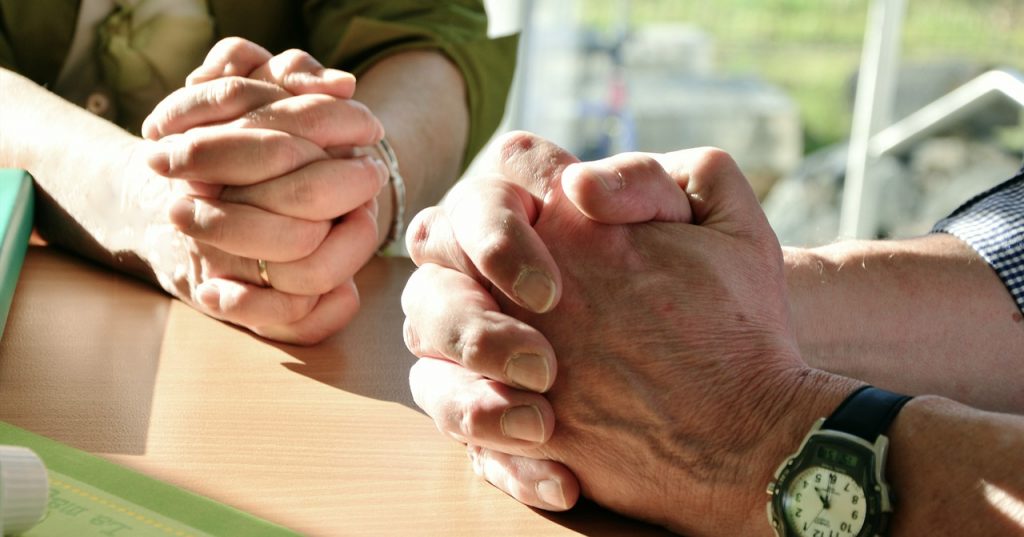 From our family, friends, colleagues, strangers, or even our enemies, we interact with a lot of people on a daily basis. And as Christians, loving and serving one another is also one of God's purposes in our lives. He wants us to establish good relationships and be compassionate with everyone around us. For us to be reminded of loving one another, here are some short Bible verses that you can remember every single day.
Proverbs 10:12

Hatred stirs up conflict, but love covers over all wrongs.

Proverbs 27:17

As iron sharpens iron, so one person sharpens another.

Luke 6:31

Do to others as you would have them do to you.

Ephesians 4:32

Be kind and compassionate to one another, forgiving each other, just as in Christ God forgave you.

Philippians 2:14

Do everything without grumbling or arguing.

1 John 4:19

We love because he first loved us.
Because of God's love for us, we can love others. Let this love stir up our hearts and minds so we can be kind and compassionate with one another. We must also forgive each other just as Jesus forgave us (Ephesians 4:32). With this, we can unite as one and continue to serve the Lord, as we reach out for more future disciples. The word of God also serves as our guide on how we can consistently improve our relationship with others. Indeed, these short Bible verses are a great help for us to know how we can deal with others according to God's character.
A Bible Verse a Day Keeps Our Worries Away!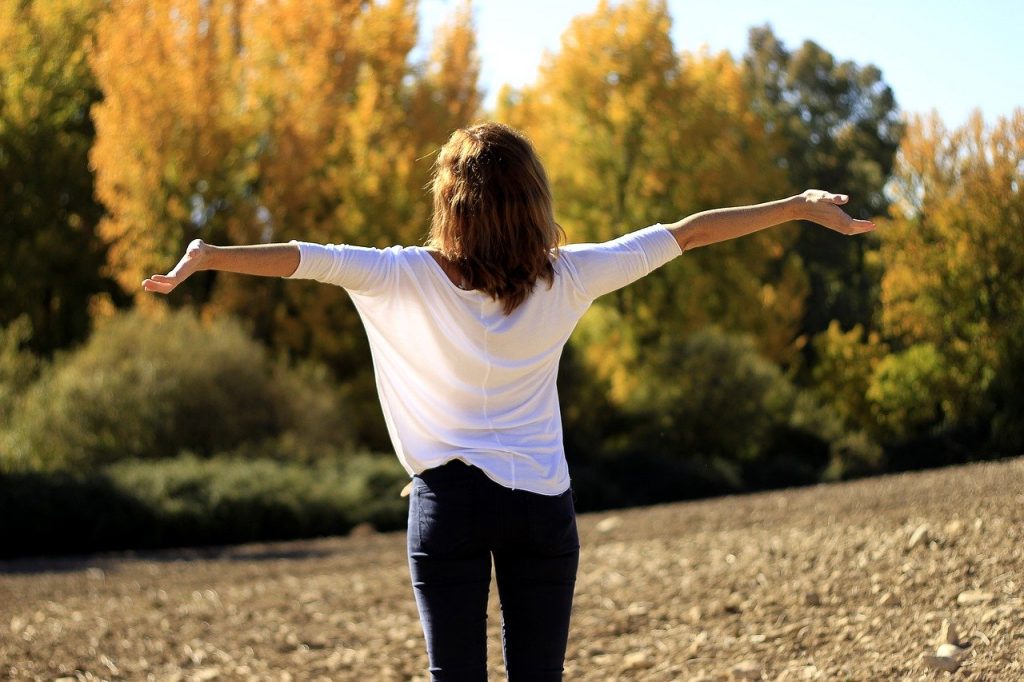 God's word plays a significant role in how we can deepen and strengthen our relationship with God. It guides us so that we will stay on the right path towards God. And whatever season of life we are in, we can hold on to God's promises. As we study the Bible, let's make it a habit to remember some verses that we can apply in our lives. Maybe some of us will have a hard time learning some words, but we can start slowly and gradually. There are a lot of short Bible verses that we can easily memorize. And even if it's just one short verse, it can already make a big difference. It can help us lessen our worries because we learn to put our trust in God. Of course, these Bible verses shouldn't stay in our notes or minds. We must apply it in our daily lives.