Life is never easy; God only promised us safe landings, not smooth sailing. Now and then you would have experienced some unexpected lemons or curveballs that you fail to dodge. And at this point, hope is dwindling these days. That fire that once ablaze in your heart is flickering and perhaps all that is left is a tiny flame that threatens to extinguish. But, take heart, for we know that the Lord our God is always listening. Even when you think He is not listening, He is because we are just that precious to Him. Thus, reigniting the flame in our hearts with prayers for hope is an undeniable action to remind us that life is not a race in which we face alone and we can continue to burn for God.
However, reality checks are often an unpleasant truth; even after praying we still feel unsettled and uneasy about the troubles we are facing. But that is okay too. Our loving Father understands that we will still be caught in the loop of anxiety and worries. God hopes that through our prayers for hope and stillness in anxiety, we can see past our anxieties and refocus on Him. That way, we can be filled by His comfort one bit at a time. Consistent prayer is the key for us to overcome anxieties diligently and fruitfully. Our prayers are the powerful weapon we have during this time. Whatever word we utter in our prayers, God is looking at the status of our hearts. Let God's love be a reminder to us that we have abundant hope in Him.
If we believe that God is faithful through every season, then He wouldn't fail now, would He? So, let's turn our eyes and hearts to him in joy and hope with these 15 prayers for hope today.
1. A Prayer for Strength and Hope to Get Through The Storm
Dear God, in this season of trial I ask for Your strength to bring hopefulness into my life once more. I am not able to get through this storm on my own. I need You God to strengthen my spirit and mind to overcome this challenge because I am weak. But, let me take heart and know that in my weakness You are made perfect. Every waking moment You are my one and only strength that I can depend on, and every night only You can calm my anxious heart and racing mind. So, hear my prayers for hope, Lord.In Jesus' name, Amen.
But he said to me, "My grace is sufficient for you, for my power is made perfect in weakness." Therefore I will boast all the more gladly about my weaknesses, so that Christ's power may rest on me. – 2 Corinthians 12:9
2. A Prayer for Hope and Faith in Our Faithful God
Father, in difficult times it is easy to lose hope and faith in You. Father, I admit that I lost sight of You. In this prayer for hope, Lord, I ask that Your Holy Spirit reignite within me the hope and faith in You. Give me a still heart and spirit because I know that You are a loving God that will never abandon me and Your grace abounds in the deep unknown. If my hope is built on You, I know I am going to make it through this storm. For You are my God of today, tomorrow, and forevermore. Thank you, Lord, Amen.
We wait in hope for the Lord; he is our help and our shield. In him our hearts rejoice, for we trust in his holy name. May your unfailing love be with us, Lord, even as we put our hope in you. – Psalm 33: 20-22
3. A Prayer for Hope and Encouragement to Turn Our Eyes to Jesus
Ah, Lord God, Holy Lover of my soul, when you come into my soul, all that is within me will rejoice. You are my glory and the exultation of my heart. You are my hope and refuge on the day of my trouble. Set me free from all evil passions, and heal my heart of all inordinate affections, cure and cleanse me within, that I may be made fit to love, courageous to suffer, steady to persevere. Nothing is sweeter than love, nothing more courageous, nothing fuller nor better in heaven and earth; because love is born of God, and cannot rest but in God, above all created things. Let me love you more than myself, and love myself except for you, and in you all that truly love you, as the law of love commands, shining out from yourself. – Thomas à Kempis
Yet I still dare to hope when I remember this: The faithful love of the Lord never ends! His mercies never cease. Great is his faithfulness; his mercies begin afresh each morning. – Lamentations 3: 21-23
4. A Hopeful Prayer for Miracles for Those Struggling
God, You are the King of Kings and Lord of Lords. Indeed, in You, there is nothing too great or too impossible for You. I come before You humbled and ask for a miracle to happen. What seems impossible for me to handle is nothing compared to what You can do. Have mercy upon me and allow a miracle breakthrough to happen when all seems bleak. Assure me that there is more power to Your name than I can ever imagine. You made the blind see, the deaf hears, and the lame walk again. Therefore, I believe in Your name that a breakthrough will happen in my life too. So, hear my prayers for hope today, God. Amen.
Jesus looked at them and said, "With man this is impossible, but with God all things are possible." – Matthew 19:26
5. A Prayer for Hope and Healing
Father, I bear my heart to you in this prayer for hope. I need Your healing hands upon me as I turn to You for refuge. Heal my weary spirit and tired soul because only You can. Breathe into me the breath of life that I may be healed and be hopeful again. Remind me daily to walk in spirit with You. Thank you, Jesus, Amen.
Come to me, all you who are weary and burdened, and I will give you rest. Take my yoke upon you and learn from me, for I am gentle and humble in heart, and you will find rest for your souls. – Matthew 11: 28-29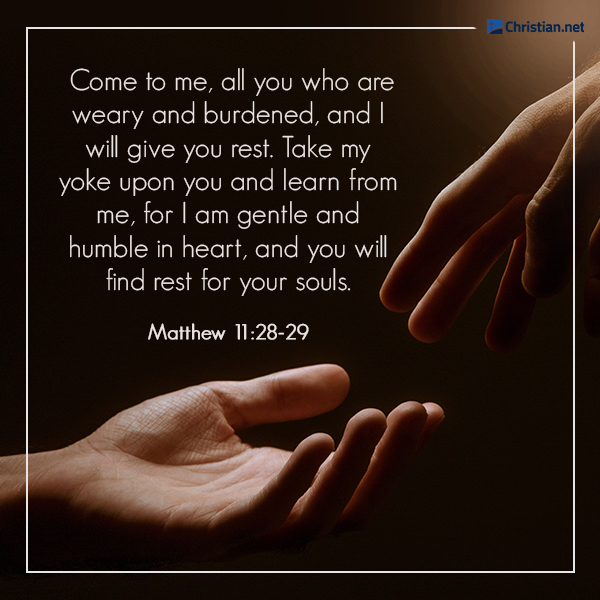 6. A Short Prayer for Hope in Difficult Times
Holy God, we thank You for Your grace that promises me everlasting goodness. I know that this period of the challenge is only temporal. If You are for me, then no one will be against me. In my prayers for hope, let me wait for You in stillness and peace. For I know You are God, the one who cares for me. And You will never fail. Thank You, Father, Amen.
I remain confident of this: I will see the goodness of the Lord in the land of the living! Wait for the Lord; be strong and take heart and wait for the Lord. – Psalm 27: 13-14
7. A Prayer for Hope and Guidance for Each New Day
Father God, I turn to you in prayers for hope and guidance today. Times are tough and the days seem longer. The pressures of the world are deafening. But, I know that You are my God and You are always for me. In my prayers for hope, I ask that my spirit be sensitive to Your voice that will guide me through this trial. Because Your words are the lamp to my feet and the light for my path. Therefore, help me O God to remain hopeful that light will shine in my life again. Show me the way, Lord. Thank you, Father, Amen.
Your word is a lamp for my feet, a light on my path. – Psalms 119: 105
8. A Prayer for Hope to Overcome Despair
Dear Father, I come here before You with a troubled heart. I yearn for a renewed hope in You to help me overcome this despair with this hopeful prayer. The overwhelming noise from the world has caused my spirit to weaken and sometimes I feel like I can barely breathe. I need you, Father. You are my ever-present help. Indeed, In You, I do not need to fear. In You, I know I will not be going under even if everything around me shakes and quakes. Rather, I will rise and soar above it all. Let me hope for You once again. Let my spirit be anchored onto You and take comfort under Your wings. Thank You, Father, Amen.
God is our refuge and strength, an ever-present help in trouble. Therefore we will not fear, though the earth give way, and the mountains fall into the heart of the sea, though its waters roar and foam and the mountains quake with their surging. – Psalm 46: 1-3
9. A Hopeful Prayer for Victory Over Trials
Thank you, Lord, that you are victorious over every trouble and obstacle. Thank you that you have overcome sin, death, and any evil that we may face today. And because of you, we too are overcomers. We too can have victory, and we can walk strong in your peace. – Debbie McDaniel
I have told you these things, so that in me you may have peace. In this world, you will have trouble. But take heart! I have overcome the world. – John 16: 33
10. A Powerful Prayer to Conquer Hopelessness
Lord, I'm lifting all my burdens to you because I no longer have the strength and courage to fight these battles alone. I completely surrender my life to you, God. You are the source of my strength and my unbreakable shield. Restore in me the hope and make me strong again. Help me God to finish this battle with you. And as I decrease, fill me more with more of you. Amen.
And the God of all grace, who called you to his eternal glory in Christ, after you have suffered a little while, will himself restore you and make you strong, firm, and steadfast. – 1 Peter 5: 10
11. A Prayer of Hope and Peace to Calm The Anxious Heart
O Father in heaven, look upon all your people who struggle with anger, anxiety, doubt, frustration, guilt, hopelessness, loss, memories, lack of patience, pain, regret, sadness, selfishness, temptation, and weakness. Your Holy Word tells us, "All things work together for the good of those who love God, who are called according to his purpose." And that means, you make all these things work for your good purpose in our lives, even when we do not understand. Remind us of your invitation, "Cast all your cares upon me", and of your assurance that goes with it, "because I care for you" through your Son, Jesus Christ our Lord. Amen. – Paul C. Stratman
Cast all your anxiety on him because he cares for you. – 1 Peter 5: 7
12. A Prayer for Hope and Joy
Dear Father, I thank You for being my God. I thank You for Your word that helps me to stand strong on You. Even in this season of trial, I can take delight for I know that You are my rock, my firm foundation. In You, I can have incomprehensible peace. Thank You for giving me hope and joy even in chaos. In Jesus' name, I pray, Amen.
The Lord is my strength and my shield, my heart trusts in him, and he helps me. My heart leaps for joy, and with my song I praise him. – Psalm 28: 7
13. A Hopeful Prayer for God's Mercy
Holy Father, I come before You in prayers for the hope that You have mercy upon me. All that I have left is You. So, look at me Lord as I am looking at You and grant me mercy. If it is Your will, then take this burden from me and relieve me of my suffering. But, if it is not, then even when I don't see it or feel it, assure me that You are still working for me and with me. Thank You, Father, in Jesus' name, Amen.
Now faith is confidence in what we hope for and assurance about what we do not see. – Hebrews 11: 1
14. A Prayer of Hope for The Future
Father God, we thank You for Your unfailing promises to us. Thank You for Your word that never fails to lift our spirits. As we face the uncertainty of our futures, we pray that we will remain firm in Your promises, trusting that Your will is above ours and that the plans You have for us are beyond what we can ever imagine. May our hope in You not falter because we know that whatever the future holds, You are already there waiting with open arms. Thank You, God, for Your grace, Amen.
"For I know the plans I have for you," declares the Lord, "plans to prosper you and not to harm you, plans to give you hope and a future." – Jeremiah 29: 11
15. A Prayer for Hope to Just Believe
God, lately I've been so worried about things that are out of my control. Help me to trust that You are working every little detail of my life out and that I have nothing to fear or worry about. All I have to do is just believe that You will make all things right. With You by my side, all will be well. Let me hold on to this promise and continue to hope in You, Lord. In Jesus' name, Amen.
Overhearing what they said, Jesus told him, "Don't be afraid; just believe." – Mark 5: 36