The glorious victory of Jesus over death is what Easter reminisces. After enduring the cross of shame and agony; three days later Jesus rose from the dead, overcoming death. From death, He showered life onto the earth. After that day, redemption takes the world in a new form. Freedom has been released to set free not only those belonging in the lost sheep of Israel but every nation across the world. Additionally, the entire earth has never been the same again. After this utmost event in the course of Christian account, the law has lost its authority and the grace of God cleansed man's iniquity. With Easter approaching, it matters that we wholly remember what should be remembered. To help us remember important truths about Easter, we've compiled some of the best notable Easter quotes and messages for you.
Easter is more than just chocolate bunnies and egg decorations. It is far beyond the chocolates and easter gift baskets. Nevertheless, like the Easter card messages and the Easter dinner, these items mark the Easter season. Whatever activities you have right now for the celebration, the Easter quotes can spice up your remembrance of Easter. You can add these quotes to your Easter card messages, Easter baskets of chocolates and even to the Easter eggs. The sky's the limit in maximizing the significant truths about the work of Christ on the cross and His victory over the empty tomb. Colossians 3:23 tells us to always do things for the Lord. Let us celebrate the victorious day of resurrection with these Easter quotes highlighting the essence of the occasion. Be ready to hunt for the quote you've been seeking!
Quotes About Easter and Resurrection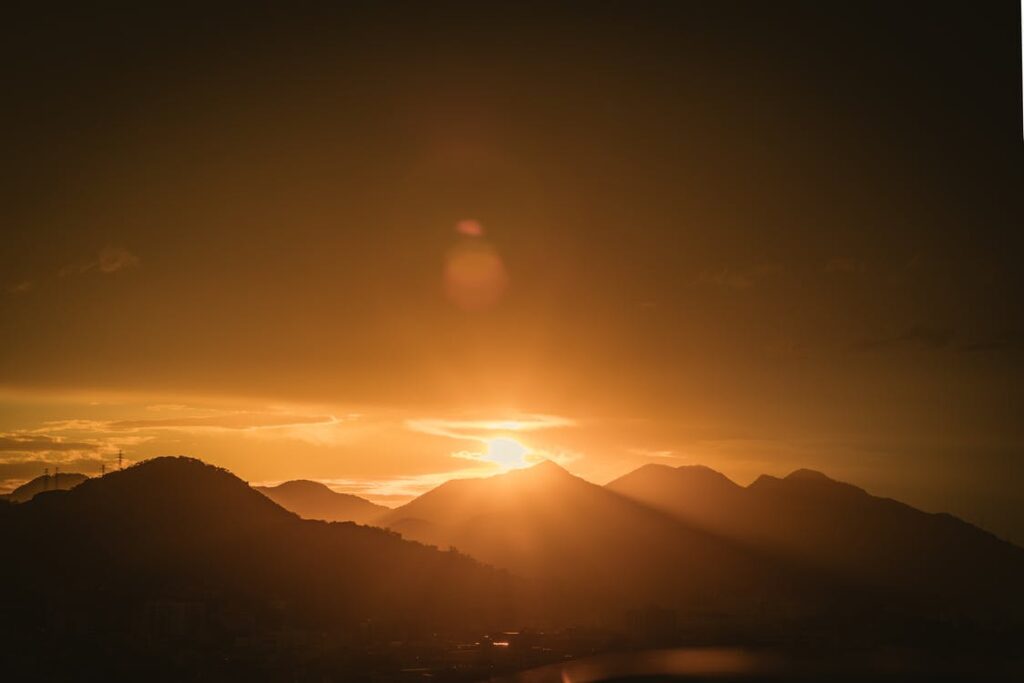 The good news of crucifixion is the resurrection of Jesus. Easter Sunday celebrates this momentous event of Jesus coming back to life after death. It shed light on the dark moments of his sufferings. It is because, through Christ's resurrection, death is swallowed up in victory. The stings of death entangling men have lost their power. The dominion of sin over the earth has also lost its grip. Grace has overwhelmed the law so that by the raging fullness of grace, men can receive salvation. Jesus said in John 11:25-26 that he is the resurrection and the life. No one can go to the Father except through Him.
This is the core message of God's word according to Christian preacher Ravi Zacharias. The resurrection of Jesus indicates that whoever believes in him has eternal life. Furthermore, Jesus stated that it is the core of the Gospel and is the only hope for humanity. It is hard and nearly impossible to neglect the truths about the resurrection.
Many Christian leaders, pastors, and writers have much wisdom to say about this glorious victory over death. Joseph Wirthlin, an American businessman, and a religious leader says that the resurrection is at the core of our beliefs as Christians. Methodist pastor Charles Wesley calls for a great celebration for the remembrance of Christ's resurrection. Those who believe in God should celebrate the unending life they are to receive on the day of the glorious resurrection. Here are some Easter Quotes revealing God's triumph :
"Christ the Lord is risen today, sons of men and angels say. Raise your joys and triumphs high; sing, ye heavens and earth reply."
– Charles Wesley
"We proclaim the resurrection of Christ when his light illuminates the dark moments of our existence."
— Pope Francis
"To a Christian, Easter Sunday means everything, when we celebrate the resurrection of Jesus Christ."
— Bernhard Langer
"The resurrection gives my life meaning and direction and the opportunity to start over no matter what my circumstances."
— Robert Flatt
"Outside of the cross of Jesus Christ, there is no hope in this world. That cross and resurrection at the core of the Gospel is the only hope for humanity. Wherever you go, ask God for wisdom on how to get that Gospel in, even in the toughest situations of life."
— Ravi Zacharias
"Our old history ends with the cross; our new history begins with our resurrection."
—Watchman Nee
"Today we celebrate the gift of victory over every fall we have ever experienced."
— Jeffrey R. Holland
"Christ shared our experience; he suffered as we suffer; he died as we shall die, and for forty days in the desert he underwent the struggle between good and evil."
— Bernhard Langer
"The resurrection is at the core of our beliefs as Christians. Without it, our faith is meaningless."
— Joseph B. Wirthlin
"Our old history ends with the cross; our new history begins with our resurrection."
— Watchman Nee
"The symbolic language of the crucifixion is the death of the old paradigm; resurrection is a leap into a whole new way of thinking."
– Deepak Chopra
Easter Quotes on Renewal and Revival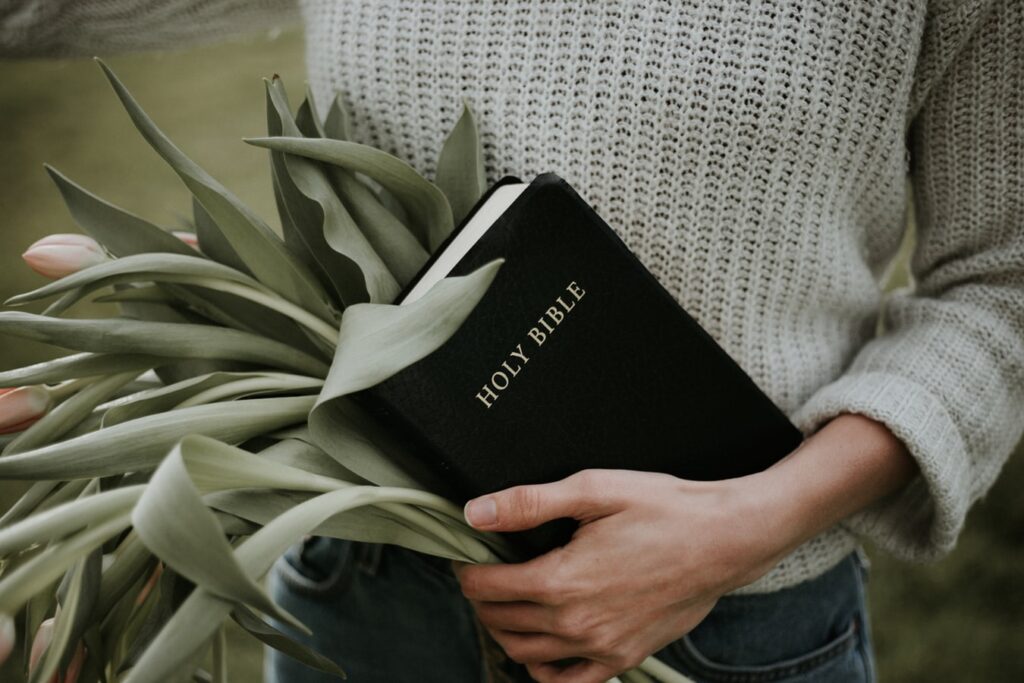 Not only do we have eternal life because of the mighty works of Christ, but, we have also received a new life here on earth. Therefore, we are dead to sin yet alive in Christ. The Apostle Paul in his second letter to the Corinthians wrote that if anyone is in Christ, he is a new creation. The old has passed and the new has come. A new heart is given to those who believe, and Easter reminds us of this. As the period of spring arrives coinciding with Easter, the impression for renewal now sprouts.
The budding leaves and florets indicate a change in the atmosphere. As winter ends, we start to see light illuminate the sky, as if signifying the light radiating the land when Jesus rose from the dead after a three day dark period for those who followed Him. The interesting Easter quote of the famous Evangelical writer and preacher Samuel Dickey Gordon summarizes the sense of revival and renewal that the Easter season resonates with. Easter is spelling out the rare beauty of a new life according to S.D. Gordon. Indeed, it is. Life starts to touch the landscape of the earth. Likewise, a hope of revival traces the heart of those who believe.
Harriet Jacobs, and African- American writer has this same thought as she wrote: "The beautiful spring came, and when nature resumes her loveliness, the human soul is apt to revive also." Easter and spring are images of renewal, revival and new beginnings. Other Easter Quotes regard this theme admirably as well, here are some refreshing Easter quotes you need to use.
"Easter spells out beauty, the rare beauty of new life"
— S.D. Gordon
"For I remember it is Easter morn, and life and love and peace are all new born."
— Alice Freeman Palmer
"The beautiful spring came, and when nature resumes her loveliness, the human soul is apt to revive also."
— Harriet Ann Jacobs
"Easter is meant to be a symbol of hope, renewal, and new life."
– Janine di Giovanni
"We were old sinners – but when we came to Christ we are not sinners anymore."
– Joel Osteen
"Easter is very important to me, it's a second chance."
– Reba McEntire
"The Bible tells us that Jesus Christ came to do three things. He came to have my past forgiven, you get a purpose for living and a home in Heaven."
– Rick Warren
"I think we need to do some deep soul searching about what's important in our lives and renew our spirit and our spiritual thinking, whether it's through faith-based religion or just through loving nature or helping your fellow man."
– Louie Schwartzberg
"A rebirth out of spiritual adversity causes us to become new creatures."
– James E. Faust
"Spring brings new growth. Weed out the bad and make new for something beautiful."
– Unknown
Stirring Spring Quotes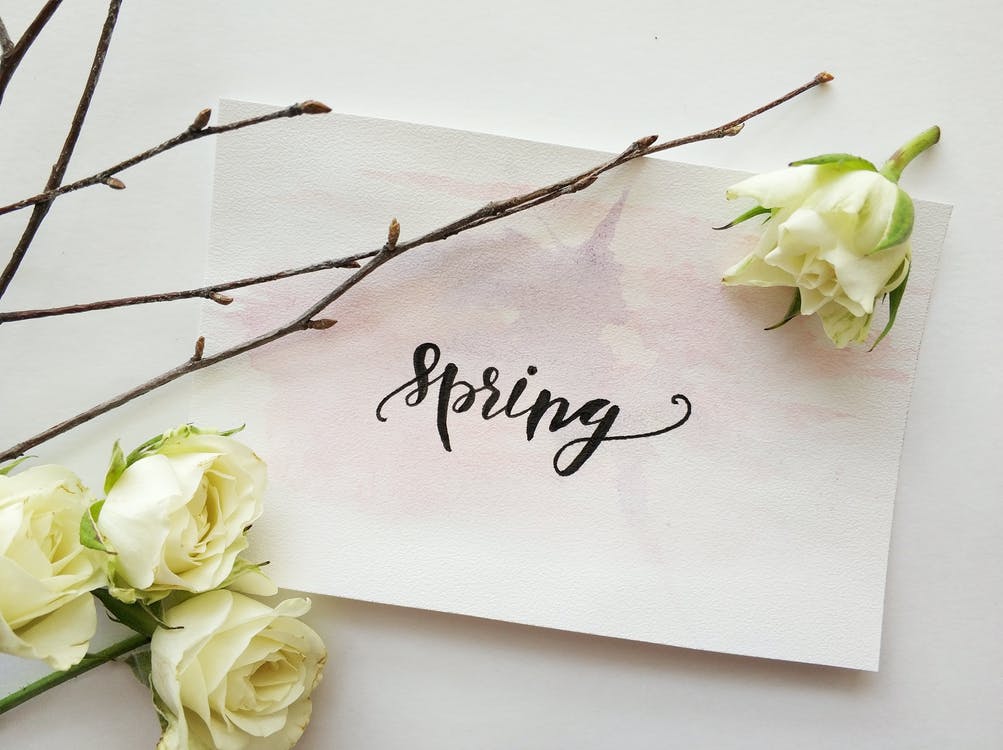 Spring is a season full of promises and anticipation. It is the phase between Winter and Summer, a period in the middle of coldness and warmth. Moreover, it is a period connecting a season of endurance and a season of enjoyment. There's just more beauty to this phase than we recognized. What's more, from having the most beautiful sceneries of the spring season, we come into a reflection of the importance of Easter. Most particularly, the new life growing around us reminds us of the new life that we received with the resurrection of Jesus. Beyond the beauty of spring is the underlying truth on the remembrance of Easter.
Some spring and Easter Quotes tackle the delightful stories of spring. Someone regards spring as a reminder of how beautiful life can be even after death. This interesting Easter quote leads to the future glory awaiting us in heaven- the eternal life Christ's has promised. Having Easter card messages can also lift spirits for the wonderful occasion. It reveals the redemption of God's people from death and sin into life and salvation. The beauty of spring symbolizes the beauty of salvation and resurrection.
The famous Reformation leader Martin Luther also talks about this promise when he preached about spring in this manner, "Our Lord has written the promise of resurrection, not in the books alone, but in every leaf in springtime." Within every leaf is a mark of everlasting life. In each daylight of springtide is a sign of ceaseless days in a light that darkness cannot cross. The next time you see new leaves shooting and flowers blooming, may it remind you of the promise of resurrection. Here are some of the best Easter Quotes to further uplift your spirits.
"Spring adds new life and new joy to all that is."
– Jessica Harrelson
"Spring shows what God can do with a drab and dirty world."
– Virgil A. Kraft
"It is spring again. The Earth is like a child that knows poems by heart."
– Rainer Maria Rilke
"Jesus gave us spring as a reminder of how beautiful life can be after death."
– Unknown
"Spring is when you feel like whistling even with a shoe filled with slush."
– Doug Larson
"Let your joy burst forth like the flowers in the spring."
– Unknown
"Never yet was a springtime, when the buds forget to bloom."
– Margaret Elizabeth Sangster
"Spring unlocks the flowers to paint the laughing soul."
– Bishop Reginald Heber
"I suppose the best kind of spring morning is the best weather God has to offer."
– Dodie Smith
"Our Lord has written the promise of resurrection, not in the books alone, but in every leaf in springtime."
– Martin Luther
"You can cut all the flowers but you cannot keep spring from coming."
– Pablo Neruda
"I am going to try and pay attention to the spring.I am going to look around at all the flowers, and look up at the hectic trees. I am going to close my eyes, and listen."
– Anne Lamott
"The first blooms of spring always make my heart sing."
– S. Brown
"Spring: A lovely reminder how beautiful change can truly be."
– Unknown
Encouraging Easter Quotes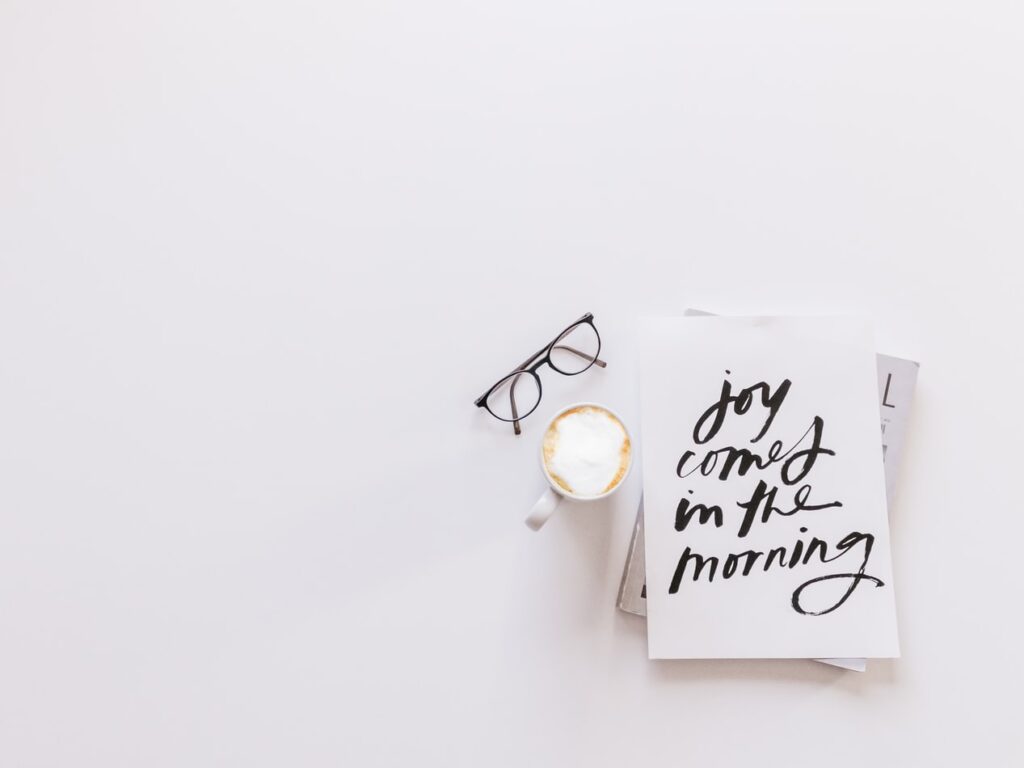 Easter is a day of celebration. It is a time of new beginnings. But, sometimes our doubts and fears hinder us from opening new doors. Many people have missed important opportunities because of untrustworthy emotions. At times, our own heart deceives us. Jeremiah 17:9 says that above all the heart is deceitful. The human mind and heart are limited to strength and wisdom. Many times our emotions objectify the fear fabricated in our minds. It emphasizes our thoughts on unbelief. When Jesus rose from the dead, some of his disciples didn't believe that he was alive (Mark 16:12-14). His disciples needed encouragement like we do today. Who doesn't need encouragement every now and then? We are all subject to discouragement and frustrations.
Encouraging Easter Quotes will help you to be reminded of God's assurance amid the negative things going on around and within you. As the writer and clinical social worker Kate McGahan wrote, the very first Easter has taught us that first, life never ends. Second, love never dies. If Jesus gave his life to save and redeem, what then can God not do for you today? Surely, all things are possible in His name to those who believe (Mark 9:23). Romans 8 reminds us that we are more than conquerors through Him who loves us. If God is for you, no one can be against you! Read through these Easter quotes to be inspired.
"The Easter egg symbolizes our ability to break out of the hardened, protective shell we've surrounded ourselves with."
– Siobhan Shaw
"The very first Easter taught us this: that life never ends and love never dies."
– Kate McGahan
"Do not abandon yourselves to despair. We are the Easter people and hallelujah is our song."
– Pope John Paul II
"Let your dreams blossom."
– Unknown
"But from this earth, this grave, this dust, my God shall raise me up, I trust."
– Walter Raleigh
"Keep going. Keep growing."
– Unknown
"Wherever life plants you, bloom with grace."
– Unknown
"Keep your face towards the sunshine and shadows will fall behind you."
– Unknown
"With the coming of spring, I am calm again."
– Gustav Mahler
Hopeful Easter Quotes and Phrases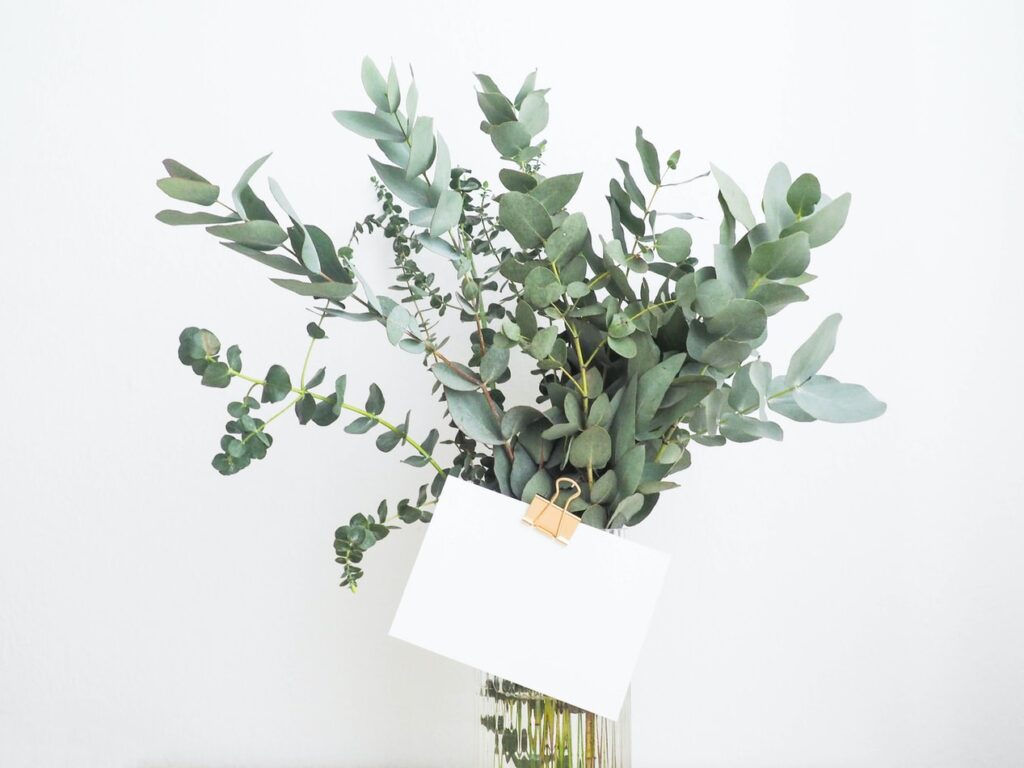 Basil Hume, an English Roman Catholic Bishop said that the great gift of Easter is hope. Hope allows us to have confidence in God. This confidence is not easily shaken nor moved. It is also God's ultimate triumph because of His abundant grace and love. Others say that Easter is the time that represents hope. Hope and the season of Spring are interweaved variables of Easter.
The former First Lady of the United States, Lady Bird Johnson compared hope to a blossoming flower. Probably, when you see a flower thriving, you'll remember the hope which anchors our soul to heaven with a firm and secure foundation (Hebrews 6:19). If you're feeling that the coldness of winter has engulfed your soul. Take heart, for life, is full of varying seasons.
Ecclesiastes 3 tells us that to everything there is a season and a time for every purpose in heaven. Your season of spring will certainly come. You will enjoy the fruit of your patience and endurance. Keep the faith for God is molding you right now and the joy of what to come will never compare to the inconvenience you might be having right now. You may not see at the moment your growth and breakthrough but there is hope in it so keep on! Here are some Easter quotes to give you hope.
"Where man sees but withered leaves, God sees sweet flowers growing."
– Albert Lighton
"The day the Lord created hope was probably the same day He created spring."
– Sir Bernard Williams
"The great gift of Easter is hope."
– Basil Hume
"Where flowers bloom, so does hope."
– Lady Bird Johnson
"The day the Lord created hope was probably the same day He created spring."
– Bernard Williams
"Spring will come and so will happiness. Hold on. Life will get warmer."
– Anita Krizzan
"Where man sees but withered leaves, God sees sweet flowers growing."
– Albert Lighton
"The promise of spring's arrival is enough to get anyone through the bitter winter."
– Jen Selinsky
"No matter how chaotic it is, wildflowers will still spring up in the middle of nowhere."
– Sheryl Crow
"To plant a garden is to believe in tomorrow."
– Audrey Hepburn
"People respond when you tell them there is a great future in front of you, you can leave your past behind."
– Joel Osteen
"It is difficult to say what is impossible, for the dream of yesterday is the hope of today and the reality of tomorrow."
– Robert H. Goddard
Easter Quotes on Love and Grace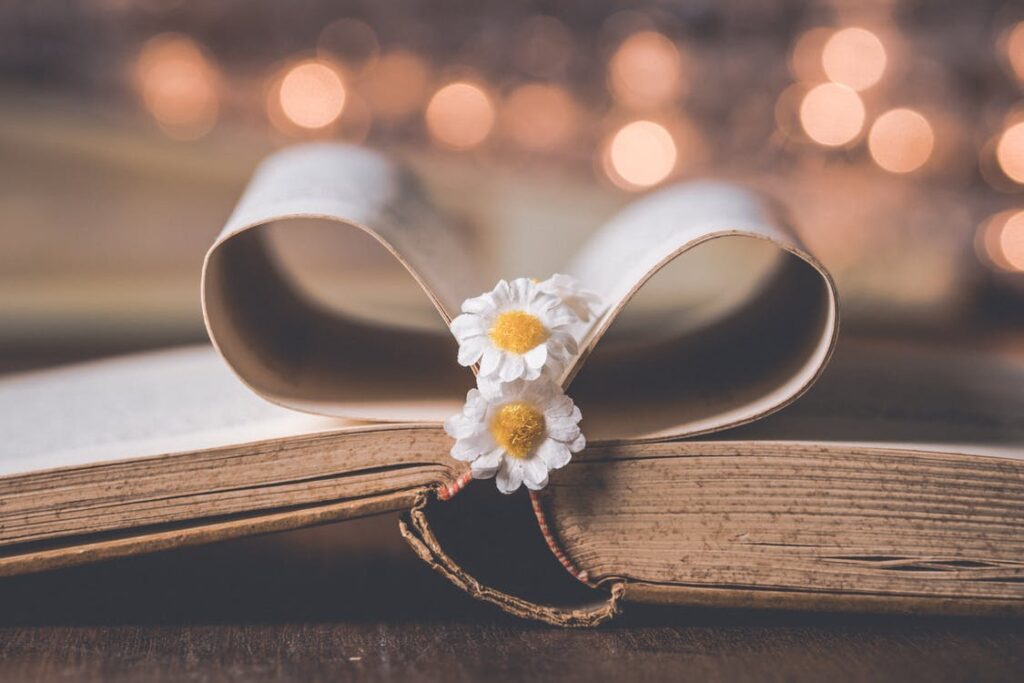 No greater love is the love of the King to His servants that He willingly offered Himself as the ransom for their sins so they can be free of any guilt and shame. Envision a King being put to shame and pain to save the servants who offended Him. This is selfless and unconditional love. William Barclay says that love always involves sacrifice. This may be really what love is. It is a sacrifice. Sometimes the sacrifice takes the time of another person. You make time for those you love even if your schedules are already frantic. Other times, you do things you don't normally do, or don't do things you usually do to display love. Furthermore, all for love we also give up personal desires. It is not only about us. Moreover, it's not anymore about what we want.
What Jesus showed on the cross is beyond what men can completely grasp. The sacrificial love shown on the cross presents a love letter that we can barely look at, barely understand yet we receive with so much gratitude and longing. As if the words written on that love letter is the only thing that mattered. No one will understand how vast his grace is. No one can know how wide His love is, but the knowledge of His crucifixion and resurrection is more than enough to know that the triumphant love of God is enough.
Various Easter quotes emphasize the love that we have received on the cross. The best way to defeat evil is through love. Death has been overcome because of love. May these Easter quotes give you the inspiration you need to deepen your love and your understanding of it.
"Faith makes all things possible. Love makes all things easy."
– Dwight L. Moody
"God loves each of us as if there were only one of us."
– Saint Augustine
"If people did not love one another, I really don't see what use there would be in having any spring."
– Victor Hugo
"God is love and He has defeated evil."
– Pope Francis
"All I really need is love, but a little chocolate now and then doesn't hurt!"
– Charles M. Schulz
"God proved His love on the Cross. When Christ hung, and bled, and died, it was God saying to the world, 'I love you.'"
– Billy Graham
"A man who was completely innocent, offered himself as a sacrifice for the good of others, including his enemies, and became the ransom of the world. It was a perfect act."
– Mahatma Gandhi
"There is only one secure foundation: a genuine, deep relationship with Jesus Christ, which will carry you through any and all turmoil. No matter what storms are raging all around, you'll stand firm if you stand on His love."
– Charles Stanley
"Love always involves responsibility, and love always involves sacrifice. And we do not really love Christ unless we are prepared to face His task and to take up His Cross."
– William Barclay
"By grace we are saved through faith."
— Kevin DeYoung
Fun and Happy Easter Messages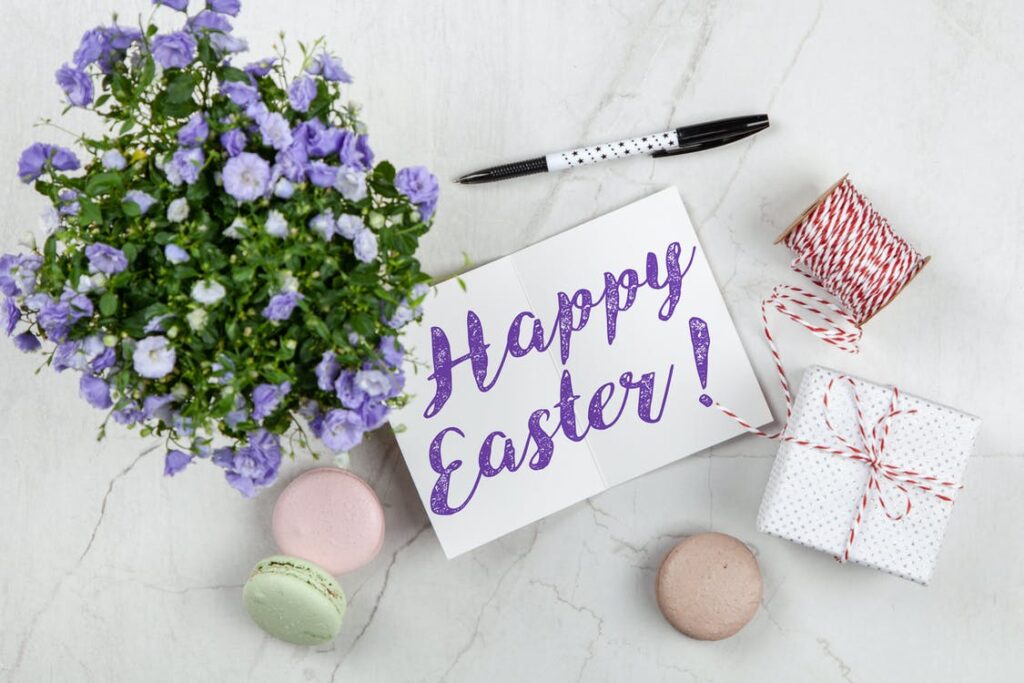 The hues of spring and the Easter colors denote a jubilant ambiance. Unlike the Lent season, which observes somber remembrance of the sufferings of Jesus, Easter is a glorious day of Christ' overcoming the pits of death. The mourning days have passed. The three-day dark night of Jesus' death is over. Salvation touched the lands of the earth from the east to the west and from the north to south. The plan of the Lord for His people has already been disclosed. Salvation is here! There's no reason not to rejoice over the grace poured out to the world.
Even if things might be a bit jolting right now, the Apostle Paul instructs us to rejoice always (1 Thessalonians 5:16). Apostle Peter also encourages us to rejoice with joy inexpressible and full of glory even though we do not see Him. Our Father in Heaven takes pleasure with our happiness. Jesus is the author of our families and relationships. He knows better than we do.
Furthermore, the exciting pursuit of Easter aside from the chocolates and delightful dinner is the quality time shared with the people that matter to you. It is the best time to be intimate and cheerful at the same time. Spending time with our families is a gift with the Easter season's favor. During this period, it is fun to share some of the entertaining Easter quotes with your loved ones. Easter is a day that reminds us of the victory won more than two thousand years ago. The greatest day in the history of Christianity can never be taken for granted. Let's add some smiles to this momentous event in history with some happy Easter Quotes.
"Easter is the only time when it's perfectly safe to put all your eggs in one basket."
— Evan Esar
"May little chicks and flowers bring into your life the joys of spring."
– Easter Greeting
"On Easter Day the veil between time and eternity thins to gossamer."
— Douglas Horton
"'Twas Easter-Sunday. The full-blossomed trees filled all the air with fragrance and with joy."
– Henry Wadsworth Longfellow
"Golf is just the adult version of an Easter Egg Hunt."
— Unknown
"Spring's greatest joy beyond a doubt is when it brings the children out."
— Edgar Guest
"Spring makes everything young again."
– Unknown
"Here's the problem with Easter. The Catholic Church needs to pick a date because it keeps moving. And I think the reason they always have Easter moving to different dates is to catch us."
– Denis Leary
"Easter is an arts and crafts moment where your whole family and friends can get involved."
– Alex Guarnaschelli
"Egg hunts are proof that your children can find things when they really want to."
– Unknown
"It's when you crack open a chocolate Easter egg, that smiles emerge."
– Anthony T. Hicks
Enjoying the Easter
Easter quotes are a great way to keep us on the course of our remembrance towards the awesome victory of Jesus. Each Easter quote gives us a glimpse of Christ's scars and triumph. It is a nice means of entering into other people's perception of the greatness of God's works. Indeed, the story of Christ's crucifixion and resurrection remains one of the most famous stories of love, sacrifice, and compassion. The best way to enjoy Easter is to remain in the truth of God's love and grace poured out on the cross and the empty tomb.
Celebrating Easter is a blissful event. To enjoy and make the most of this day depends upon two things. First is the purpose of celebrating. Is it still done for the right reason? Is it Jesus or the Easter bunny who is more important? No matter what activities you have, take time to incorporate some facts about the celebration. The quotes above might help. Second, to enjoy this day, it depends on who you spend the occasion with. Obviously, family and loved ones were just the best options. Parties outside are fun and so do the dinner full of laughter over the platter. Easter doesn't happen anytime, better relish it than sorry. Enjoy your Easter!