2020 was a bumpy ride. Our faith was tested and challenges were given. So, if you are able to say that you conquered the waves and storms of this year, then, you deserve recognition for your brave heart and spirit. With this being said, the end of the year calls for a sincere talk with God, for He is the One who has helped us through our difficulties. Offering a New Year prayer releases our grudges and burdens as we restore ourselves in Christ. Here are some prayers you can use and share with the Lord and those around you.
A New Year Prayer Collection For Gratitude
Here are prayers specifically expressing our gratitude for everything the Lord has done this year. May it be a good report card or a piece of comforting news from the lips of another, it is none other than God who provides everything (Philippians 4:19). It is only fair for us to stop and appreciate how the Lord lovingly favors and cares for everyone despite our many flaws. In that spirit, here are some prayers we can use to express our humble hearts.
Say a Prayer for Good Health
"Lord, You are my shelter and my blanket amidst the coldness of the world. Throughout 2020, You constantly gave me comfort and good health. Thank You for letting me know that it is not the world that comforts me but, the God who made me. I look forward to all the next years with You, Amen." – (Exodus 23:25)
"Lord, thank You for being so generous and merciful with me and my family. Despite the drawbacks and the illness, Your Voice never fails to remind us that it is You who is in control. Lord, I do not fear anything knowing that you're protecting me from harm. Amen."
"Dear Jesus, You did not look away when your followers became sick, not a single strand of disgust or doubt was in Your Heart as You healed the sick. Father, I pray that people will clear out their eyes to see the loving and healing God behind every recovery and rest. Amen."
"Almighty Father, when the sickness presented itself, Your hands are my comfort. You did not hesitate to show Your Mercy upon us for the entire year and I thank You for that. Lord, hide us from sickness for the next years of our lives. Keep us away from decisions that distance us from Your healing Hands. I offer You my life under Your wing for this year and for all the years to come. Thank you, Lord. Amen" – (3 John 1:2)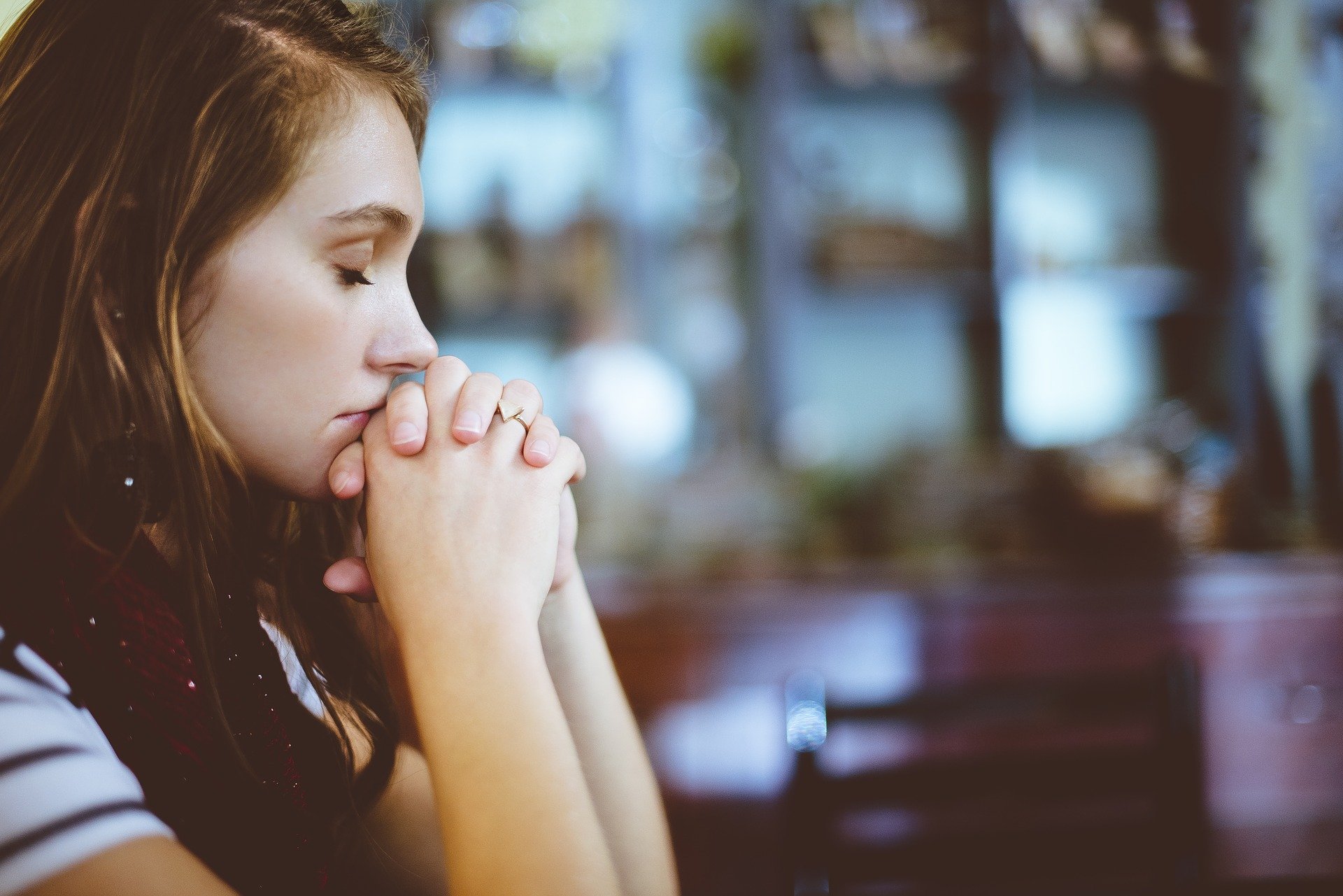 Seek a Prayer for Strength
"Lord, what a long year it has been for many. Our faith, health, and capabilities were tested. But, here we are, welcoming another year loved and strengthened by You. No matter how challenging this year will be, I trust that as long as I fight battles with You, the battle has already been won. Amen." – (Philippians 4:13)
"God, I stand today with confidence facing another year of hope and growth. I am weak but, You are strong. I am flawed but, You are perfect. With You, I am a survivor of my past, present, and future. Lord, keep me close to You at all times. I am not who I am when I am not with You. Amen." – (Isaiah 41:10)
"Almighty God, thank You for teaching me well this year. Amidst problems, You became my solution. Towards the depths of doubt, Your Words are my assurance. With You, I stand strong and courageous. In Jesus' Name. Amen." – (Deuteronomy 31:6)
"God, thank You for making me strong this year. I have been through many battles that tested everything I thought I know. But, You never stopped comforting and encouraging me. I cannot withstand anything in places I do not stand with You. Thank You for staying Lord. To me, it's all that matters. Amen." – (Exodus 15:2)
"2020 was such a difficult year. I am proud to say that I stood boldly with You. This year taught me an important thing, and that's how I cannot live without You. Thank You for whispering in my ears when I could not hear, thank You for holding my hand as I lost my sight. If You didn't hold my hand through this year, I would have lost my way. Thank you for everything you've done for me. Amen."
Proclaim a New Year Prayer for Prosperity
"Almighty Father, I thank You for never failing to provide for my needs before I even know that I need it. Thank You for placing a warm meal before me and thank You for the clothes that protect me from the cold. Everything I am and everything I own is because of Your Mercy. In Jesus' Name, Amen." – (Deuteronomy 8:18)
"God, I am unworthy of Your Love yet You give it to me so effortlessly and unconditionally. Thank You for always providing for my needs despite my shortcomings. You call me by my name and You always open the door for me this whole time even when I choose not to see it. I will praise Your Name now and forevermore. Amen."
"Lord, thank You for reminding me all throughout the year that You have plans for me. At times when I doubt myself, thank You for not abandoning me and for reminding me that I am worthy because of Your Will and love. This year is far from perfect but, I learned that Your Will is more desirable than perfection. Please keep me grounded to You at all times. Amen." – (Jeremiah 29:11)
"You took my hand and cleansed my soul. When my ignorance seeks something that will wreck me, You provide me wisdom. Lord, I am sorry for the times when my eyes are peeled in the wrong direction. I will enter this new year knowing that everything is already in place because of the Great God I serve. Amen."
A New Year Prayer Collection For Intervention
A new year marks a new door that God opens for us. With this door, we are blessed with arrays of different lessons in disguise, life-changing gifts, and soul-building events. But because we are still in this imperfect world, we can expect bad days too. But here's a different take, an unpleasant day is a bad day but, a terrible day with God is a lesson and a blessing. For the next years to come, we need Him to live with meaning and peace. To accompany us with this goal, here is a New Year prayer collection for intervention.
New Year Prayers for Career Guidance
"Lord, I would like to take the time to appreciate my career today. I apologize for the days I choose to ignore the beauty of my work and how it relates to the people around me. But, I thank You for the job I have today. Lord, please sharpen my mind and strengthen my spirit as I venture towards the path of improvement and purpose. You are the center of my life now and forever. Amen." – (Proverbs 22:29)
"God, I am very happy about the career You blessed me with. Thank You for using my experience to serve my purpose. So, I pray that I work with humility and generosity to open my eyes every time a brother needs me. Please let me be Your instrument this year, Lord. Amen." – (Proverbs 19:17)
"Loving Father, with the problems circulating the world, I am beyond blessed with the path You have for me. Thank You for making me realize the beauty of what I do. Lord, I pray that You keep me sane in my career. Remind me of the true happiness that is not found within the riches of the world. But, achieved through the relationship with You. Amen." – (Proverbs 11:1)
"As I take another leap in my career this 2021, I ask for nothing more than Your presence, Lord. With You, I find the kind of worth that can never be taken away nor defined by people. Remind me that You have a plan and that I only need to be still. I am Your servant and without a master, I am nothing. Amen." – (Revelation 3:8)
Declare a Prayer for Education
"2021 is the year I plan to pursue my academic endeavors. Lord, be my instructor as I acquire pieces of knowledge I was never able to encounter before. Be my guide in a noisy crowd. With You, I know I can never stray away from what is correct. Amen." – (Proverbs 1:5)
"Lord, I plan to learn more this year. But, I don't want to be confined to textbooks and opinions. Instead, I want my knowledge to stem from Your wisdom and instructions. Lord, correct me this year because You are my only standard of living. In Jesus' Name, Amen." – (Proverbs 1:7)
"God, I do not want to live in the ignorance of the world. I want to explore, feel, and learn the ways of righteousness. I have made many mistakes this year but I've learned from them. So, I pray that You give me the strength to apply the lessons this year. Amen." – (Proverbs 9:9)
"This 2021, I choose to be a student, Lord; teach me to become the person you want me to be. Truly, I look forward to what twists You have set for me this year. No matter what, I pray that I learn from the instructions You give, and not see them as ways to agonize me. Lord, I am saying this because of my tendencies to question Your Greatness which I want to stray away from. Amen." – (Philippians 4:9)
"Lord, the world can be tricky in teaching minds like mine. For this coming year, I pray to be knowledgeable enough to not only advance academically but to also grow spiritually. Please let me learn more about You so I can project Your instructions in my daily life. This is the kind of education I need in my life always. Amen."
Have a New Year Prayer for Relationships
"Let my standard of love be You, Lord. This year, please make me mature enough to differentiate love from other forms of deceit. God, I only want the kind of love that is from You and planned by You. If this is not the case, please teach me how to deny it from my life. Your Will is the goal of my life. Amen." – (1 Corinthians 13:4-7)
"God, teach me to deny what the world calls love without righteousness. Please teach me how to listen to the genuine love that can only be found with You. Do not let my heart be touched by wickedness and please give me the courage to let go of things that disguise themselves with goodness. Amen." – (2 Corinthians 6:14)
"Father of Love, please help me love myself enough to respect myself. Please teach me how to deny acts of immorality that give illusions of love and short-lived happiness. I do not want any of that in my life Lord. Please keep me closer to Your Hands as I only want to witness genuine love approved by Your Will. Amen" – (1 Corinthians 6:18)
"The meaning of love is easily altered today and I am aware of this. Therefore, I pray for my spirit to be firm in choosing the right decisions. Lord, teach me how to be patient and cover my ears with Your Hands when the world aspires to deceive me. I want what You want for me, Lord. Amen." – (Romans 12:1-2)
"Lord, please help me see love more this year. Allow me to witness Your warmth through the success of my friends, the progress of my spirit, and my relationship with You."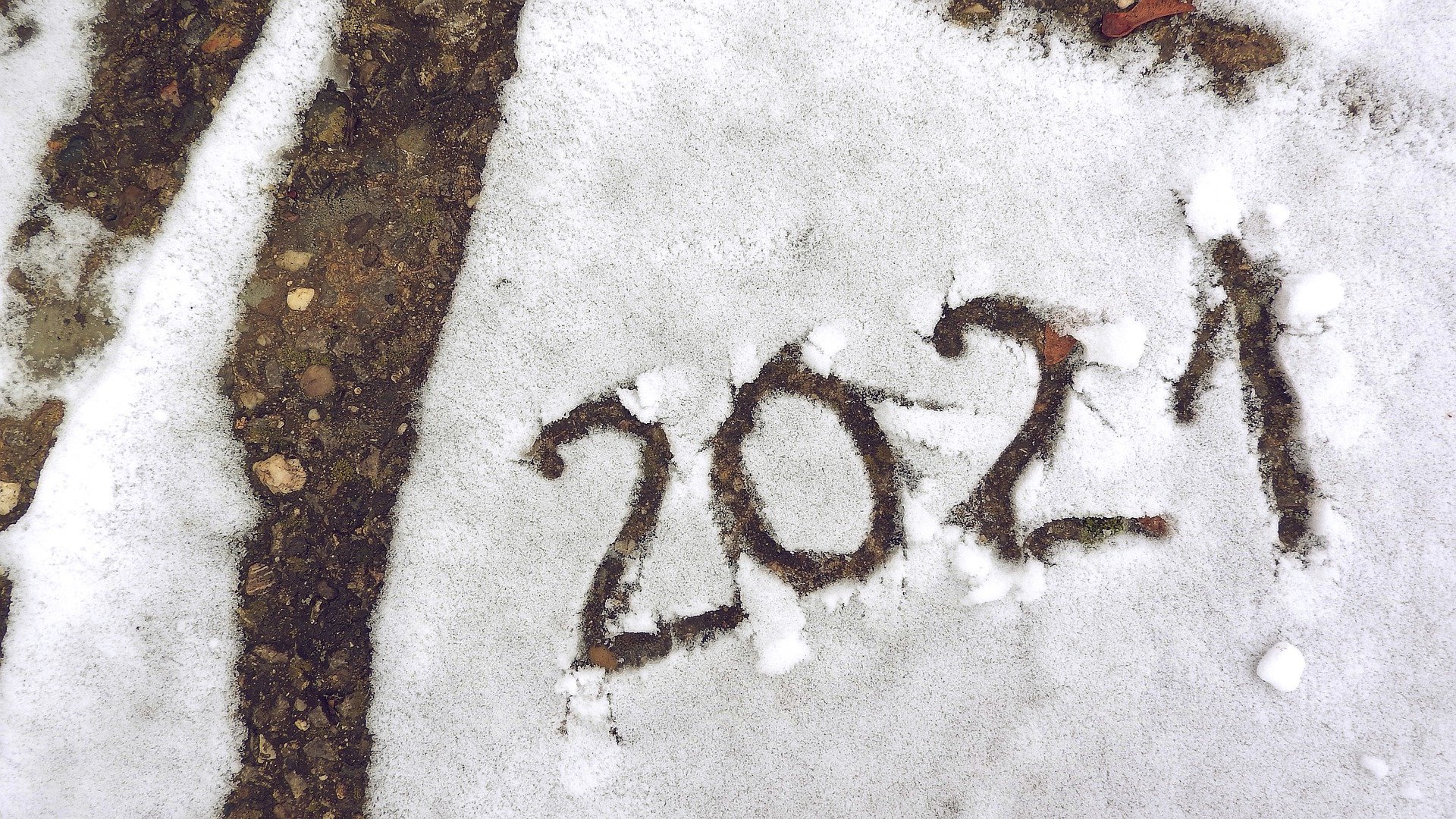 Prayers for For Change:
"This new year, I will be facing it with a confident and hopeful face knowing that I have You within me. Lord, I find my power within Your Name. Although I am aware that this year will have its share of frustrations, my spirit is confident knowing that You will see me through it all. Amen." – (Philippians 4:13)
"God, help me grow with You this 2021. As it is with all the years I have experienced, I know that I am not alone. May my eyes open more in seeing You amidst my problems. To a stronger, better, and livelier 2021. Amen." – (Isaiah 41:10)
"Almighty Lord, I am looking forward to another year I get to spend with You. God, I am very aware of the world's imperfections. But, people and failures no longer scare me because I have You. Please help me remember this at times when my spirit is weak. Be my strength and my reason. Amen."
"God, I am renewed by Your Grace. I no longer want to listen to the world's opinions and false teachings. Instead, I want to clear my heart to give space for You. I know that I am facing tomorrow with a brave heart not because of myself but because of You. I know that You never leave Your children so I fear nothing. Amen." – (Deuteronomy 31:6)
"Lord, forgive me for the times when I underestimated the power You have over my life and my decisions. With You, I am not simply a weary mortal with no purpose. You gave me a heart, a name, and a purpose. I will boldly go through this year with these in my system. Amen." – (Isaiah 40:31)
Starting a New Year
No matter what weight your burdens were last year, God is giving you a new page to restart. Do not worry about the past and the future knowing that God is in control of 2021. He will not fail you as long as you don't fail to understand and see Him. These New Year prayers are great tools of communication you can use to embrace the fresh breeze of 2021. While we're still starting 2021, God is already finished furnishing the year for our benefit. Praise be to God!