Loving one another is one of the greatest commandments God has given us. The New Testament gives a prevalent emphasis on this commandment. It may be easy for most of us as we share love and affection to our family, friends, and everyone dear to us. Yet, this commandment is deeper than most of us see it to be. This commandment demands us to love everyone, even your worst enemy, the same way God loves you. Loving others shouldn't be limited to those we know, but also to those whom our love can reach. We don't live in this world for ourselves only; God called us for a purpose not only for us but for others as well. It is to serve and love one another. Understand the depth and intensity of this commandment as we unveil these Bible verses about loving others.
God is Love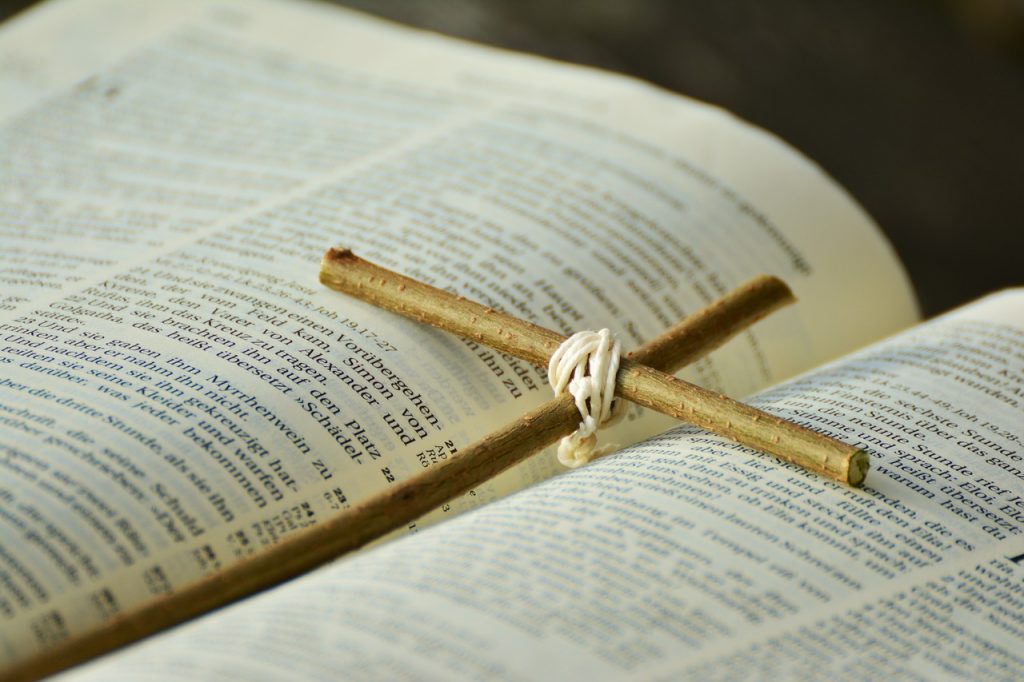 The world usually gives us a shallow and selfish interpretation of love. Some think of it as a feeling that's supposed to make us feel good. And to obtain that kind of love, it is okay to sacrifice some moral principles and other people's rights. Yet, love isn't supposed to be self-centered. John emphasizes that God is love. God is the source of love. In reality, love is a choice and an action (1 Corinthians 13:4-7). God emanates these; hence, he is the standard for love. God loved us more than enough that He gave His son, Jesus Christ, to die for our salvation. Jesus is a great example for us to learn what it means to love. All the things he did in life and death are supremely loving.
Bible verses about loving others start with Bible verses that make us understand God's love more. Real love is like God, who is holy, just, and perfect. If we truly know who God is, we will love as he does. An excerpt from John's writing, here are the Bible verses we can take note to understand love more.
1 John 4:7-12

Beloved, let us love one another, for love is from God, and whoever loves has been born of God and knows God. Anyone who does not love does not know God, because God is love. In this, the love of God was made manifest among us, that God sent his only Son into the world so that we might live through him. In this is love, not that we have loved God but that he loved us and sent his Son to be the propitiation for our sins. Beloved, if God so loved us, we also ought to love one another. No one has ever seen God; if we love one another, God abides in us and his love is perfected in us.

1 John 4:19-21

We love because he first loved us. If anyone says, "I love God," and hates his brother, he is a liar; for he who does not love his brother whom he has seen cannot love God whom he has not seen. And this commandment we have from him: whoever loves God must also love his brother.
Jesus is the complete expression of God in human form, and he has revealed God to us. When we love one another, the invisible God reveals himself to others through us. His love is made complete. Since God loves, he created us to love. He cares for all of us, even those who sin against Him. And He gives us free will because He wants a loving response from us. God's everlasting and unconditional love for us led to Jesus' death as a solution to the problem of sin. And he expresses his love to us by giving us eternal life through him. These amazing characteristics of God are the standards we should follow us Christians.
God's love is the source of all human love, and it spread like a fire. In loving his children, he kindles a fire in our hearts. With this, we love others, who are warmed by God's love through us. Our responsibility to love isn't only limited to us attending religious activities with the people whom we like. It goes beyond how we treat the people in front of us, even the people we despise. We have to ask ourselves, how are we treating our family, friends, fellow believers, or even our enemies and strangers around us? The way we treat these people to reflect where God is in our lives. The Holy Spirit gives us the power to love: he lives in our hearts and makes us more and more like Jesus. God's love always involves a choice and an action, and our love should be like his.
One of God's Greatest Commandment: Love One Another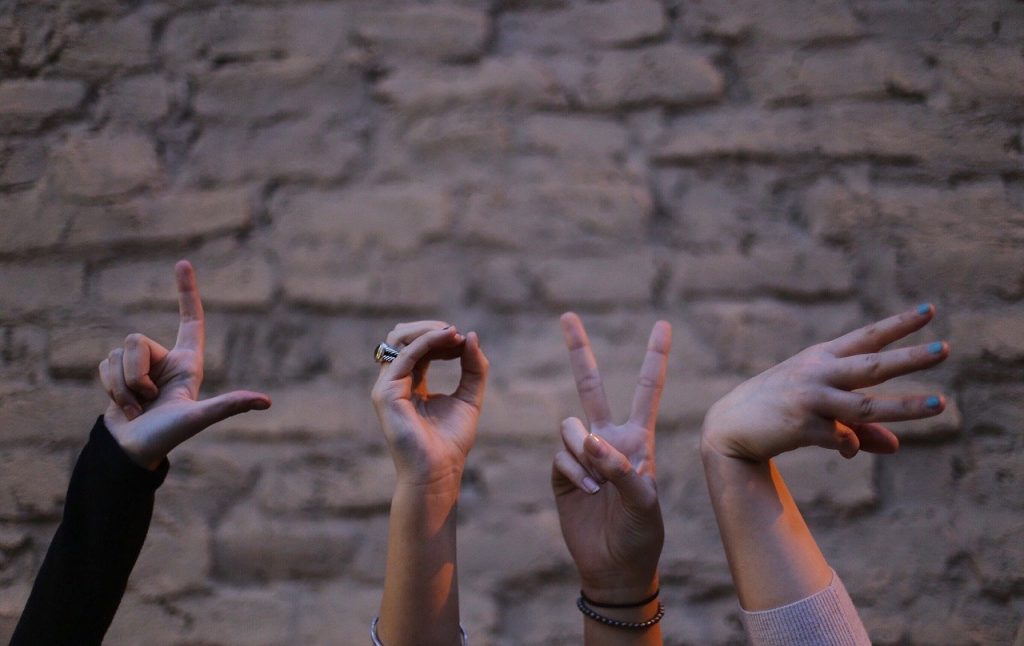 When Jesus came to the earth, he emphasized two important laws that we should do and keep in mind. As he quoted from Deuteronomy 6:5 and Leviticus 19:18, we should love God and love others. When we fulfill these two commandments, we will be able to keep the rest of the commandments. Surrendering all aspects of our lives to God gives us more capacity to love our neighbors.
Our Christ-like love will show that we are God's disciples. How we treat the people around us will let the world know that we are his followers. We are to love each other as Jesus loved us, and he loved us more than enough for him to give his life for us. Of course, we don't have to die for someone to fulfill the law, but there are other ways to practice sacrificial love. We can show our love to others through listening, encouraging, helping, and thinking. As we learn these Bible verses about loving others, think of someone in particular, who most likely needs this kind of love. And let these verses guide you as you channel God's love to other people around you.
Matthew 22:37-39

And he said to him, "You shall love the Lord your God with all your heart and with all your soul and with all your mind. This is the great and first commandment. And a second is like it: You shall love your neighbor as yourself.

John 13:34-35

A new commandment I give to you, that you love one another: just as I have loved you, you also are to love one another. By this, all people will know that you are my disciples, if you have love for one another.

John 15:12

This is my commandment, that you love one another as I have loved you.

Romans 13:8

Owe no one anything, except to love each other, for the one who loves another has fulfilled the law.

1 Peter 2:17

Honor everyone. Love the brotherhood. Fear God. Honor the emperor.

1 John 3:11

For this is the message that you have heard from the beginning, that we should love one another.
Love is an attitude that reveals itself in action. So how can we show our love to others as Jesus loves us? By helping when it's not convenient, by giving when it hurts, or by devoting our time and energy for others' welfare rather than our own. We can also absorb help from others without complaining or fighting back. Yes, this kind of love is hard to do. But, when you have Jesus as the center of your life, you will imitate the way he loves. So people around you notice it and know that a supernatural force empowers you.
Because God gave us this commandment, loving others also becomes an obligation for us to fulfill. But why do we need to do that? We are permanently in debt to Jesus for the great love he poured on us. And the only way we can begin to repay for that love is to love others in return. God's love is always infinitely greater than ours, we will always have an obligation to love the people around us.
Bible Verses About Loving Others No Matter What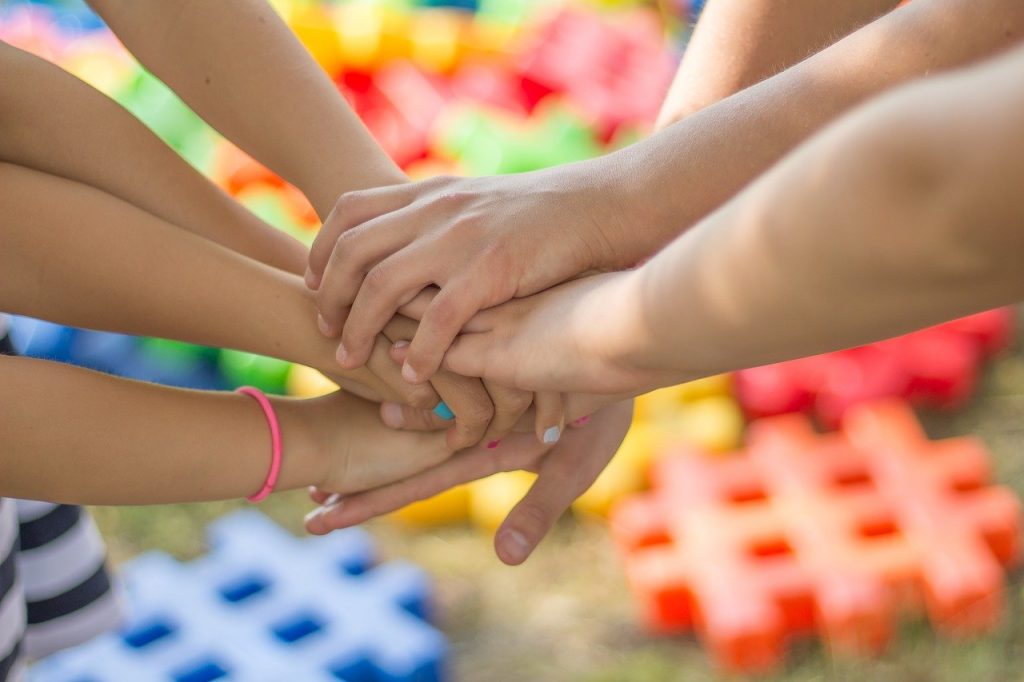 The world probably feeds us with the wrong idea of love, so it is hard for us to be sacrificial love to others. They say that it's hard for us to share something we don't have or experience. So when we experience God's great love in our lives, we learn how to love others the same way as God did. We can share this amazing love with everyone around us. And yes, it includes even those people we despise. God removes pain, fear, and hatred in our hearts that stop us from loving others. These Bible verses about loving others teach us not to love for our convenience, but even if it hurts.
Proverbs 10:12

Hatred stirs up strife, but love covers all offenses.

Proverbs 17:17

A friend loves at all times, and a brother is born for adversity.

Matthew 5:43-48

"You have heard that it was said, 'You shall love your neighbor and hate your enemy.' But I say to you, Love your enemies and pray for those who persecute you, so that you may be sons of your Father who is in heaven. For he makes his sun rise on the evil and on the good and sends rain on the just and on the unjust. For if you love those who love you, what reward do you have? Do not even the tax collectors do the same? And if you greet only your brothers, what more are you doing than others? Do not even the Gentiles do the same? You, therefore, must be perfect, as your heavenly Father is perfect.
What kind of friend are we? Or what kind of friends do we have? Most of us have our dearest friends on our side. These are the people who stand with us through the ups and downs of our lives. They say that the greatest evidence of genuine friendship is loyalty. The Bible encourages us to be a kind of true friend. It is being available to help in times of distress or a personal struggle. Some people are fair-weather friends. They only stick around when the friendship is beneficial to them and leave when they are not getting anything from the relationship. As we come across these Bible verses about loving others, think of your friends, and assess your loyalty to them. Are you a genuine friend to them?
John 15:13

Greater love has no one than this, that someone lay down his life for his friends.

Ephesians 4:2

With all humility and gentleness, with patience, bearing with one another in love.

Ephesians 4:32

Be kind to one another, tenderhearted, forgiving one another, as God in Christ forgave you.

1 Peter 1:22

Having purified your souls by your obedience to the truth for a sincere brotherly love, love one another earnestly from a pure heart

1 John 3:16

By this we know love, that he laid down his life for us, and we ought to lay down our lives for the brothers.
No one is going to be perfect here on earth. And also, we can't live on this life journey alone. Every day, we will meet and interact with people with different personalities and stories. So we must learn to love and accept other people despite their faults. When we see their faults, let's be gentle and patient. Rather than dwelling on that person's weakness or looking for flaws, pray for him or her. And step up more by getting to know that person, spend time with that person and see what lessons you can learn to like him or her.
Sometimes, the way we live can bring sorrow to the Holy Spirit. In Ephesians 4:32, Paul warns us against bitterness, improper use of anger, harsh words, slander, and bad attitude towards others. And instead of acting that way, we should be more forgiving just as God forgave us.
These Bible verses about loving others teach us to be sincere when we love. It involves a selfless giving, which a self-centered person can have. God's love and forgiveness free us to take our eyes off ourselves and to meet others' needs. By sacrificing his own life for us, Jesus showed how he truly loves us. Now, we can love others by following his example and giving ourselves sacrificially.
Bible Verse About Loving Others for a Stronger Relationship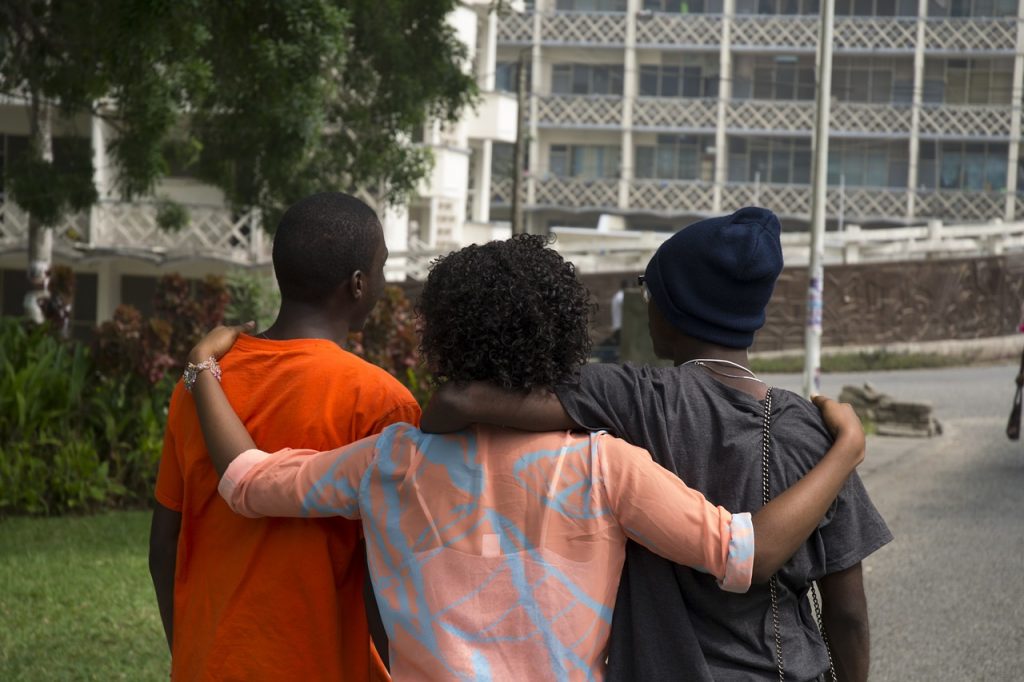 Most of us probably have a good and harmonious relationship with other people. Whether we're introverts or extroverts, we have someone close to us we can run to. Some people simply enjoy being with others. Some can make friends with strangers easily and are always surrounded by friends. While others are shy and reserved in interacting with others. They only have few friends and are frequently uncomfortable talking with people they don't know or mingling in crowds. But it's okay. Having a good relationship with people isn't about having many friends or acquaintances. They don't need to be extroverts to love others. These Bible verses about loving others aren't about how many people to love, but how much love we can give to the people God gave us.
Leviticus 19:18

You shall not take vengeance or bear a grudge against the sons of your own people, but you shall love your neighbor as yourself: I am the Lord.

Luke 6:31

And as you wish that others would do to you, do so to them.

Romans 12:10

Love one another with brotherly affection. Outdo one another in showing honor.

Philippians 2:3-4

Do nothing from rivalry or conceit but in humility count others more significant than yourselves. Let each of you look not only to his own interests but also to the interests of others.

1 Peter 4:8-9

Above all, keep loving one another earnestly, since love covers a multitude of sins. Show hospitality to one another without grumbling.
Our job is to faithfully love the people God gave us, whether there are two or two hundred of them. As we honor him, we can also do ways to show our brotherly love towards the surrounding people. We can show love and honor of our family, friends, bosses, government officials, or even to anyone. Although, we have to look at the status of our hearts as we honor or serve each other. What if there are wrong intentions or ulterior motives with that? For example, we honor our bosses so they will reward us. As Christians, we are to love and honor people because they were created in God's image. We are our brothers and sisters in Christ.
In order to have a strong relationship with others, we have to consider others' interests as more important than ours. Loving one another also leads to having a spiritual unity. We become one in spirit and purpose. When we work together, caring for the problems of others as if they are our problems, we demonstrate Christ's example. We experience unity. Let's set aside our concern about making a good expression or meeting your own needs that restrain us from a good relationship in God's family.
Above Everything, Love is Love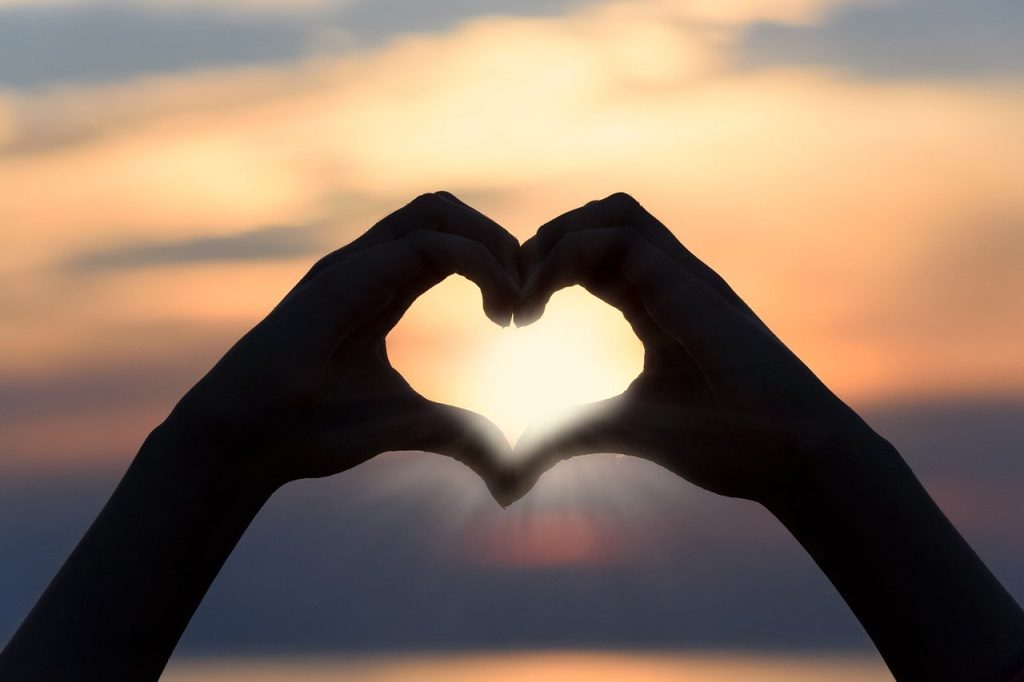 Of course, these Bible verses about loving others will only make sense when we understand God's idea of love. God's love is directed outward towards others and not to satisfy our selfish desires. And this kind of love goes against our natural inclinations. It may be impossible for us to have this love unless God helps us set aside our own natural desires. With this, we can love and not expect anything in return. The more we become Christ-like, the more love we will show to others.
1 Corinthians 13:4-7

Love is patient, love is kind. It does not envy, it does not boast, it is not proud. It does not dishonor others, it is not self-seeking, it is not easily angered, it keeps no record of wrongs. Love does not delight in evil but rejoices with the truth. It always protects, always trusts, always hopes, always perseveres.

1 Corinthians 13:13

So now faith, hope, and love abide, these three; but the greatest of these is love.

1 Corinthians 16:14

Let all that you do be done in love.

Colossians 3:14

And above all these put on love, which binds everything together in perfect harmony.

1 John 4:18

There is no fear in love, but perfect love casts out fear. For fear has to do with punishment, and whoever fears has not been perfected in love.
Paul gives us these beautiful characteristics (1 Corinthians 13:4-7) for us to have a Christ-like love. So in a piece of paper, try to change the word 'love' or 'it' with your name. Then assess yourself honestly if you have these characteristics in you. And all these virtues Paul encourages us to develop, are bound perfectly in love. As we clothe ourselves with these characteristics, the last garment we should put on is love, as love holds all the others in place. Practicing these virtues without practicing love will lead to distortion, fragmentation, and stagnation.
Paul wrote that love endures forever. The world probably gives us a distorted idea of love, the reason why some are still confused about love. Yet, love is the greatest of all human qualities and is a great attribute of God himself. Love involves unselfish service to others. Faith is the foundation and content of God's message, while hope is the attitude and focus. And love is an action. When hope and faith are in line, we are free to love completely because we understand how God loves.
Sharing God's Overflowing Love to One Another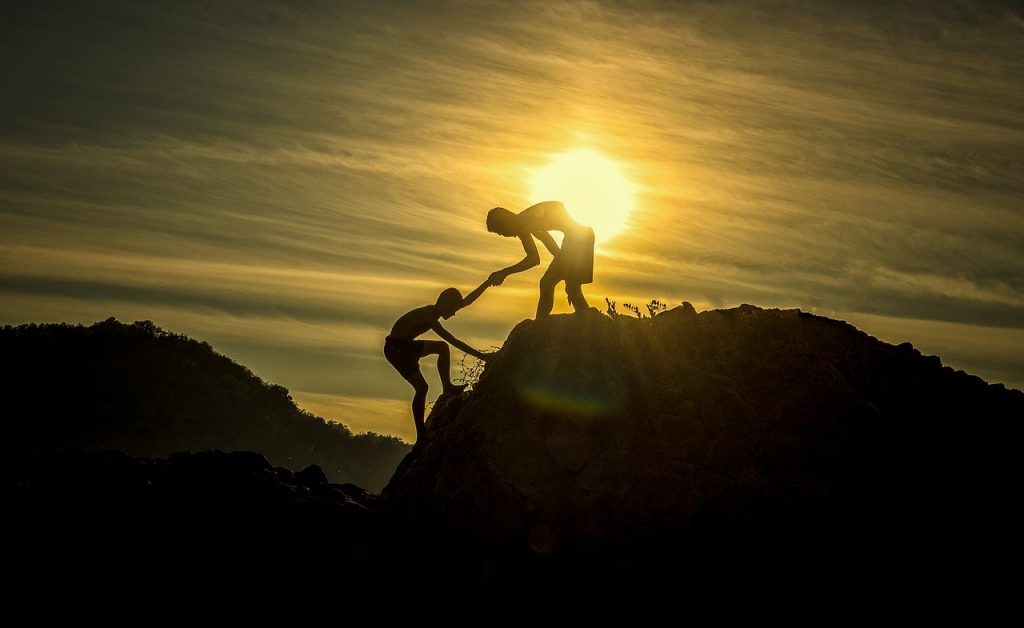 As a famous quote says, "No man is an island." We are not alone in our life journey here on earth. Every time and anywhere, we will encounter different people with different stories to tell. It's either we get along with them or we might have a difficult time interacting with some of them. Yet, God wants us to love each other as much as he loves each one of us. God wants us to love our neighbors unselfishly. We let go of our own desires and to give importance to the needs of other people. With so many things happening around us, let's ask ourselves, "Am I still loving the people around me the same way as to how God loves me?"
When God forgave us from our sins and gave us a renewed life in him, we felt his overflowing love. That love drives us to share and reach out to other people for them to experience the same freedom and love. We are not perfect, but we have a perfect God. If ever we feel like we can't meet God's standard in loving others, let's go back and seek him all the more. Let him empower our hearts so we can learn to love others unconditionally. Also, God doesn't want us to be alone, especially in our spiritual journey. He will bring people who'll be there for us during our ups and downs. He will also bring us to people whom he wants us to share his overflowing love with. These Bible verses about loving others will continuously remind us to serve and have compassion for the people around us.