Various authors and prominent leaders define leadership as an influence or the ability of one person to lead, guide, or positively impact other individuals or an entire organization to follow him or her. Leadership is a serious and difficult task. Other people say that leaders are born. They say that they are innately born with a charismatic personality. But, leadership is far more than just the appeal and charm of a person to persuade others to follow his or her leading. It actually involves a lot of hard work which people often can't see for their labors are done mostly behind the platform. If you are looking for the best definition of leadership which goes beyond the charisma and the looks, the best examples and guidelines are found in the ageless and most well-known book— the Bible. Scripture provides us with the best Bible verses about leadership.
The Bible gives undying wisdom on leadership. Though many are well versed in leadership, only a few fully understand the heart of leadership shown in the Bible. From the journey of the Israelites out of Egypt to the life of the early Christian churches, leadership is an eminent subject. God uses leaders like Moses, Joshua, King Saul, David, and Solomon to lead His people in the Old Testament and another bunch of amazing disciples in the New Testament to lead people back to Christ. Even Adam and Eve were God's stewards over the Garden of Eden. Taking care of everything God created must have required them to have good leadership.
As we can see, leadership is a well-conversed theme in the Bible. This is not a mystery however, for God Himself is King and Ruler of everything. Let's go through the following Bible verses about leadership to have a great grasp of Biblical and Spiritual leadership.
Bible Verses About Leadership And Servitude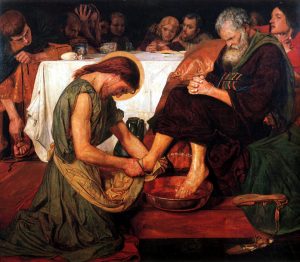 The best leadership style every Christian leader should master is servant leadership or, servitude. Jesus Himself showed us the best way to lead, and this is through servanthood. The Bible tells us that to lead means to serve. Service as a form of leadership is quite unpopular for many leaders. Various leaders are not comfortable with the idea of serving because they are usually entitled to give instructions. The truth about servant leadership which Jesus showed for leaders to follow is often hard to swallow. Humility is not just a word, it's the core principle of servant leadership.
Jesus was humble. He did three things that showed true leadership Christians should follow. First, Jesus took the humble position of a slave. Second, He gave up His divine privileges and born in human form. Lastly, He humbled himself even further by dying scandalously as a criminal on the cross (Philippians 2:5-8). A popular story shows the kind of leadership Jesus wants his disciples to follow, which is the washing of their feet (John 13:1-17). He then instructed them to wash each other's feet. This act taught them to serve each other for Jesus knew that a time will come when he will no longer be with them.
Great leaders are servant leaders (Mark 10:43-44). They lead by serving first. They seek to put first the interest of those they lead. Selfish ambition has no place in spiritual leadership, especially in the Church. Here are some of the best Bible verses about Leadership and servitude.
Matthew 20:28 Even as the Son of Man came not to be served but to serve, and to give his life as a ransom for many.
Philippians 2:5-7 You must have the same attitude that Christ Jesus had. Though he was God, he did not think of equality with God as something to cling to. Instead, he gave up his divine privileges; he took the humble position of a slave and was born as a human being. When he appeared in human form
Philippians 2:8 And he humbled himself even further, going so far as actually to die a criminal's death on a cross.
Mark 10:43-44 But it shall not be so among you. But whoever would be great among you must be your servant, and whoever would be first among you must be slave of all.
Philippians 2:4 Let each of you look not only to his own interests but also to the interests of others.
John 13:13-14 You call me Teacher and Lord, and you are right, for so I am. If I then, your Lord and Teacher, have washed your feet, you also ought to wash one another's feet.
James 3:14-18 But if you have bitter jealousy and selfish ambition in your hearts, do not boast and be false to the truth. This is not the wisdom that comes down from above but is earthly, unspiritual, demonic. For where jealousy and selfish ambition exist, there will be disorder and every vile practice. But the wisdom from above is first pure, then peaceable, gentle, open to reason, full of mercy and good fruits, impartial and sincere. And a harvest of righteousness is sown in peace by those who make peace.
Matthew 20:26 It shall not be so among you. But whoever would be great among you must be your servant
Philippians 2:3 Do nothing from selfish ambition or conceit but in humility count others more significant than yourselves.
John 3:30 He must increase, but I must decrease.
Matthew 20:27 And whoever would be first among you must be your slave
Mark 9:35 Sitting down, Jesus called the Twelve and said, "Anyone who wants to be first must be the very last, and the servant of all."
Bible Verses about Leadership in the Church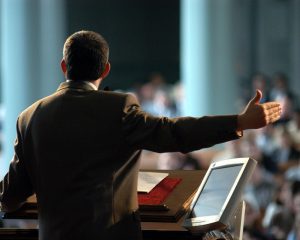 Leadership in the Church is a serious position. The New Testament is full of reminders on how to choose the right person to lead the entire congregation. The ministry of a church leader is never a playground. So, the Bible provides guidelines on how a church leader should live. Some of these Bible verses about leadership in the Church shows the weight of being a Shepherd to a flock. The task is quite heavy but we also know that the reward for this labor is incomprehensible. This is a noble task, an honorable position, an excellent and good work(1 Timothy 3:1). The weight of this position is heavy because it is the life, leadership, and character of Christ that one should model as he or she leads others to God. The following Bible verses about leadership reveals what it means to lead a Church.
Hebrews 13:7 Remember your leaders, those who spoke to you the word of God. Consider the outcome of their way of life, and imitate their faith.
Hebrews 13:17 Obey your leaders and submit to them, for they are keeping watch over your souls, as those who will have to give an account. Let them do this with joy and not with groaning, for that would be of no advantage to you.
James 3:1-2 Dear brothers, don't be too eager to tell others their faults, for we all make many mistakes; and when we teachers of religion, who should know better, do wrong, our punishment will be greater than it would be for others. If anyone can control his tongue, it proves that he has perfect control over himself in every other way.
1 Timothy 3:1 This is a trustworthy saying: "If someone aspires to be a church leader, he desires an honorable position."
1 Timothy 3:2 Therefore an overseer must be above reproach, the husband of one wife, sober-minded, self-controlled, respectable, hospitable, able to teach.
Hebrews 13:18 Pray for us, for we are sure that we have a clear conscience, desiring to act honorably in all things.
1 Timothy 3:3 He must not be a heavy drinker or be violent. He must be gentle, not quarrelsome, and not love money
1 Timothy 3:6 A church leader must not be a new believer, because he might become proud, and the devil would cause him to fall.
Acts 20:28 Pay careful attention to yourselves and to all the flock, in which the Holy Spirit has made you overseers, to care for the church of God, which he obtained with his own blood.
1 Timothy 3:4-5 He must manage his own family well, having children who respect and obey him. For if a man cannot manage his own household, how can he take care of God's church?
1 Timothy 3:8-10 Church officers should be serious. They must not be liars, heavy drinkers, or greedy for money. And they must have a clear conscience and hold firmly to what God has shown us about our faith. They must first prove themselves. Then if no one has anything against them, they can serve as officers.
Modeling Christ's character is the top priority of a Church leader in living a life worthy of his calling. Aside from servanthood, there are many things a church leader should do. In the Bible, there are expectations when we hold the task of overseeing the people of God. The Bible verses about leadership show a leader should live a life above reproach, meaning a life that is above shame or disgrace. Thus, though not perfect, a leader should try living a life that pursues righteousness and holiness.
Bible Verses about Leadership Qualities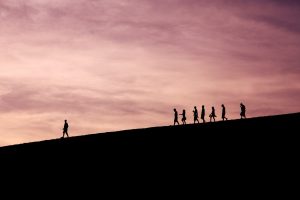 What does it take to be a leader? The standard for a Church leader is high because they carry the mission of Jesus being God's footstool here on earth. But what about other leadership positions? In organizations, businesses, or in ministries, what should a good leader have to be effective and be able to positively impact those he or she leads. A good leader is a good example. Before they can lead other people towards their goals, leaders should be the first to walk on that goal.
A good leader is also a good listener. In contrast to assumptions of leaders always having the last say, the truth is that the people also want to be heard. Communication should not just flow downward. A leaders' task is not concentrated on giving orders telling people to do this or that. They should have patience and an open mind to listen. If a leader continues to lead on his own without attending to the voices of those he leads, he will lose the people who were once eager to follow him. An effective leader also has creativity and initiative. Leaders should always think of better ways to serve his people by listening to their suggestions and issues with current happenings.
The following Bible verses about leadership show us better ways to serve. Matthew 24:45 tells us that a good leader is wise and faithful. Whatever group you are leading today; however small or big your place of meeting is, the Lord tells us to be faithful to those whom we lead.
Proverbs 22:29 Do you see any truly competent workers? They will serve kings rather than working for ordinary people.
2 Timothy 2:15 Do your best to present yourself to God as one approved, a worker who has no need to be ashamed, rightly handling the word of truth.
2 Timothy 2:6-7 It is the hard-working farmer who ought to have the first share of the crops. Think over what I say, for the Lord will give you understanding in everything.
Proverbs 27:23-24 Know well the condition of your flocks, and give attention to your herds, for riches do not last forever; and does a crown endure to all generations?
Luke 12:48 "The servant who knows what his master wants and ignores it, or insolently does whatever he pleases, will be thoroughly thrashed. But if he does a poor job through ignorance, he'll get off with a slap on the hand. Great gifts mean great responsibilities; greater gifts, greater responsibilities!"
2 Timothy 1:7 For the Spirit God gave us does not make us timid, but gives us power, love and self-discipline.
Romans 12:11 Never be lacking in zeal, but keep your spiritual fervor, serving the Lord.
Philippians 4:8 Finally, brothers and sisters, whatever is true, whatever is noble, whatever is right, whatever is pure, whatever is lovely, whatever is admirable—if anything is excellent or praiseworthy—think about such things.
Daniel 6:3Now Daniel so distinguished himself among the administrators and the satraps by his exceptional qualities that the king planned to set him over the whole kingdom.
Colossians 3:23 Whatever you do, work at it with all your heart, as working for the Lord, not for human masters
Bible Verses about Excellence in Leading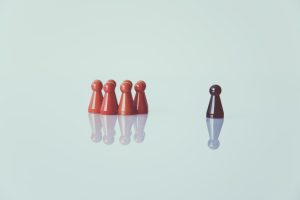 Aside from the qualities seen in Bible verses about leadership, one of the best qualities of a leader is excellence. Why do some leaders become effective? It is because of the excellence and value they put into what they do. They strive to excel in all things. Do you want to excel? Everything God created is full of excellence; beautifully and wonderfully made (Psalm 139:14). His mighty works are excellent (Deuteronomy 32:4). God's way is excellent and perfect (2 Samuel 22:31). Even the name of God is excellent (Psalm 8:9). The Lord is the author of excellence. Whatever God creates and does, it is in the form of excellence. He is an excellent Creator, Leader, and Savior. Excellence flows in Him as natural as how blood flows in our veins. Thus, if we desire for excellence, let's ask God to equip us.
How important is excellence for a leader? These Bible verses about leadership tell us why. Daniel was an excellent man and leader which distinguished him from all other administrators, leading the King to entrust him with running his whole kingdom (Daniel 6:3). Joseph the Dreamer was also a man of faithfulness and excellence that wherever he went, he leads. When he was in prison he became in charge of all the prisoners and when he met the Pharaoh, he became in charge of all Egypt. Excellent workers do not serve ordinary people. Rather, they serve Kings and high-ranking officials (Proverbs 22:29). On the other hand, warns us that a worker who does a poor job through ignorance will get off with a slap on the hand (Luke 12:48).
Matthew 24:45-47 "Who then is the faithful and wise servant, whom his master has set over his household, to give them their food at the proper time? Blessed is that servant whom his master will find so doing when he comes. Truly, I say to you, he will set him over all his possessions."
1 Timothy 4:12 Let no one despise you for your youth, but set the believers an example in speech, in conduct, in love, in faith, in purity.
2 Timothy 2:24 And the Lord's servant must not be quarrelsome but kind to everyone, able to teach, patiently enduring evil.
Titus 1:7 For an overseer, as God's steward, must be above reproach. He must not be arrogant or quick-tempered or a drunkard or violent or greedy for gain

Proverbs 22:29

Titus 1:7-8 For an overseer, as God's steward, must be above reproach. He must not be arrogant or quick-tempered or a drunkard or violent or greedy for gain, but hospitable, a lover of good, self-controlled, upright, holy, and disciplined.
Titus 1:9 He must hold firm to the trustworthy word as taught, so that he may be able to give instruction in sound doctrine and also to rebuke those who contradict it.
Proverbs 29:2When the godly are in authority, the people rejoice. But when the wicked are in power, they groan.
Proverbs 29:4 A just king gives stability to his nation, but one who demands bribes destroys it.
James 4:10 Humble yourselves before the Lord, and he will exalt you.
Scriptures about Wise Leadership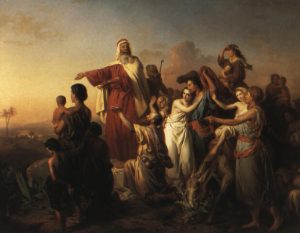 Problems and Difficulties are inevitable in leadership. In fact, resolving team conflicts are part of a leader's responsibilities. Leaders are accountable to resolve whatever problems that arise while they are leading. It is their duty to give effective and immediate solutions. For this reason, every leader needs a wise game plan in leading their team. Problem-solving skills are a good strength for any leader. There's no need to fear when facing difficulties for you can always seek advice from wiser individuals who have expertise in leadership (Proverbs 11:14). Leaders need guidance because it is treacherous to lead without it. Moreover, if anyone lacks wisdom, they should ask God (James 1:5). He surely has an ample supply of problem-solving and critical thinking skills leaders will need.
Even Moses, the most influential leader of Israel faced difficulties in leading the Israelites. He found difficulty in resolving the problems of the Israelites. They come to him when they have a dispute and Moses will decide between one person and another. Imagine how exhausting this is for Moses! When his father-in-law Jethro saw this, he gave Moses a piece of wise advice. He told Moses to chose able men from all Israel and make them heads over the people. Small matters would be brought to them. Bigger issues that these able men cannot resolve will be taken to Moses. In this way, they will not wear each other out and problem-solving becomes organized and systematic. What a relief this is for Moses and the Israelites. This is wise leadership— that leads others to be leaders also.
2 Timothy 2:2 And what you have heard from me in the presence of many witnesses entrust to faithful men, who will be able to teach others also.
Exodus 18:17-20 Moses' father-in-law said to him, "What you are doing is not good. You and the people with you will certainly wear yourselves out, for the thing is too heavy for you. You are not able to do it alone. Now obey my voice; I will give you advice, and God be with you! You shall represent the people before God and bring their cases to God, and you shall warn them about the statutes and the laws, and make them know the way in which they must walk and what they must do.
Exodus 18:21-23 Moreover, look for able men from all the people, men who fear God, who are trustworthy and hate a bribe, and place such men over the people as chiefs of thousands, of hundreds, of fifties, and of tens. And let them judge the people at all times. Every great matter they shall bring to you, but any small matter they shall decide themselves. So it will be easier for you, and they will bear the burden with you. If you do this, God will direct you, you will be able to endure, and all these people also will go to their place in peace."
Titus 1:5-6 This is why I left you in Crete, so that you might put what remained into order, and appoint elders in every town as I directed you— if anyone is above reproach, the husband of one wife and his children are believers and not open to the charge of debauchery or insubordination.
Exodus 18:25 Moses chose able men out of all Israel and made them heads over the people, chiefs of thousands, of hundreds, of fifties, and of tens.
Exodus 18:26 And they judged the people at all times. Any hard case they brought to Moses, but any small matter they decided themselves.
Psalm 78:72 With an upright heart, he shepherded them and guided them with his skillful hand.
Proverbs 11:14 Where there is no guidance, a people falls, but in an abundance of counselors, there is safety.
Proverbs 16:12 Good leaders abhor wrongdoing of all kinds; sound leadership has a moral foundation.
Encouraging Bible Verses for Leaders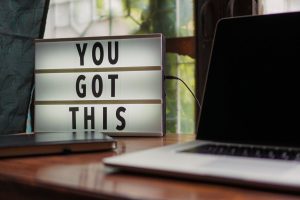 Aside from the issues of the team or members of the organization, leaders face other difficulties including discouragement, frustrations, weariness, and despair. There is no easy way to lead others especially if you are leading them to Christ. There will be moments of hopelessness and times when you become unsure if you're doing the right thing. Doubts are lurking around you which can lead you into questioning God is really by your side as you do your mission. There are many encouraging Bible verses about leadership that will help you endure and surpass the trials you are facing as a leader. What you are experiencing as a leader can be really difficult. You might feel alone sometimes as you lead. At some point, you will feel unheard and neglected. Other times, it feels like however hard you strive to improve the team you are leading, nothing happens.
The Bible gives us much encouragement in the midst of our discouragement. The Bible verses about leadership remind us that in sharing with Christ's suffering as good soldiers of Jesus, there is favor (Mark 10:27). The God who called you for His purpose will be with you, before you, behind you, and within you. He is always at work for the good of those who love him and those who serve him (Romans 8:48). If you are discouraged right now or you feel alone and lost in your leadership, the Lord is saying that He will help you, strengthen you, and uphold you with his righteous right hand (Isaiah 41:10). The right hand of God secures your provisions and favor. He has not called you for a purpose to leave you lost and alone. He will do great things.
Galatians 6:9 And let us not grow weary of doing good, for in due season we will reap, if we do not give up.
Isaiah 41:10 Fear not, for I am with you; be not dismayed, for I am your God; I will strengthen you, I will help you, I will uphold you with my righteous right hand.
2 Timothy 2:3-5 Share in suffering as a good soldier of Christ Jesus. No soldier gets entangled in civilian pursuits since his aim is to please the one who enlisted him. An athlete is not crowned unless he competes according to the rules.
Romans 8:28 We know that God is always at work for the good of everyone who loves him. They are the ones God has chosen for his purpose
James 1:12 Blessed is the one who perseveres under trial because, having stood the test, that person will receive the crown of life that the Lord has promised to those who love him.
Mark 10:27 Jesus looked at them and said, "With man, this is impossible, but not with God; all things are possible with God."
Luke 12:32 So don't be afraid, little flock. For it gives your Father great happiness to give you the Kingdom.
Inspiring Bible Verses About Leadership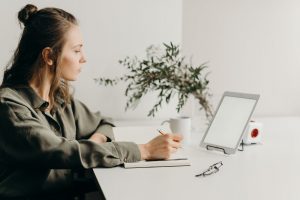 Most Christians shun away from the thought of leading a church or a ministry. They are skeptical and have doubts about their purpose, abilities, and strengths. After all, serving in the Church is no easy task. It will require anyone his or her whole life to lead a congregation or a group of people who will follow Christ. Despite these truths, the calling to lead others to Christ is so important for God's kingdom. The Lord is looking for leaders to oversee His flock. He is in search of a person after his own heart to appoint a leader of His people (1 Samuel 13:14). The Church is badly in need of leaders. Any organization will not progress without leaders. There will be chaos. The task of the team will be a lot more difficult without someone to lead them and will not be able to accomplish their task.
The Church also cannot grow without a leader who is devoted to living a life above reproach and to lead others to Christ. Unlike other leaders, spiritual leaders do not just come out of election or appointment. It is the Lord who chooses them, molds them, and equips them. Spiritual leadership is not attained by strength and personality. The Lord can choose the weak to magnify His strength. He always looks at the heart. It is important to consult God if anyone aspires to lead. Perhaps, you never dreamt of leading a church or a ministry but there is a burden in you about leadership that is strong, lift it to God and ask His guidance towards your purpose. To set your mind better on the purpose of Christ, meditate on some of these Bible verses about leadership.
Jeremiah 1:5 Before I formed you in the womb I knew you, and before you were born I consecrated you; I appointed you a prophet to the nations.
2 Timothy 2:20-21 Now in a great house there are not only vessels of gold and silver but also of wood and clay, some for honorable use, some for dishonorable. Therefore, if anyone cleanses himself from what is dishonorable, he will be a vessel for honorable use, set apart as holy, useful to the master of the house, ready for every good work.
Psalm 37:5 Commit everything you do to the Lord. Trust him, and he will help you.
Philippians 4:12-13

I know how to be brought low, and I know how to abound. In any and every circumstance, I have learned the secret of facing plenty and hunger, abundance, and need.

13 I can do all things through him who strengthens me.
Ephesians 4:11-12 And he gave the apostles, the prophets, the evangelists, the shepherds and teachers, to equip the saints for the work of ministry, for building up the body of Christ
Psalm 37:3-4 Trust in the Lord, and do good; dwell in the land and befriend faithfulness. Delight yourself in the Lord, and he will give you the desires of your heart.
Romans 8:31 What then shall we say to these things? If God is for us, who can be against us?
Great Leaders are Followers
In Christian Leadership it is impossible and foolish to lead without following Jesus first. A blind man cannot lead another blind man, they will both fall into a pit (Matthew 15:14). A leader cannot lead other people to follow Christ if he is not following Christ. We begin to follow Christ the day we receive Him in our lives. If anyone desires to lead others to Christ, he must first spend time in fellowship with God. Since a good leader isn't made in a day, it matters that leaders and those who aspire to be leaders learn how to follow God positively. The inner life of a leader matters as much as their life is seen by their followers. Leaders teach with their own actions. May the Bible verses about leadership help you not just understand true Biblical leadership, but also in desiring to lead under God's strength.