As soon as we arrive in this world, our association with our parents and relatives have already been established. Also, Biblically speaking, we are all related to one another. Whether we like it or not, we are bound to create and have relationships. Natural relationships are inevitable bonds that we have in our blood while the unnatural ones are those we create as we go through life. But neither of these relationships are perfect. It requires a lot of things to maintain them, such as patience, an endless supply of it. In the Biblical point of view, forming a relationship is parallel to receiving and giving love. However, loving is not as easy as it seems. Let these Bible verses about relationships be a guide through our relationships.
Why Does God Want Us To Have Relationships?
In the beginning, God created Adam. But He saw that he will be lonely so He created a companion for him, Eve. This shows that in the beginning, God created humans to have companionship. We are social beings who need social interactions. We survive by relying on each other to fulfill our needs and goals. God gives us what we need, the gift of establishing relationships with one another. We can associate with our fellow humans, may it be a friend, a romantic partner, a neighbor, or an acquaintance. God wants us to live in harmony with all he has created. He wants us to have relationships so we would have someone to rely on and support us through tough times.
Genesis 2:18 The

Lord

God said, "It is not good for the man to be alone. I will make a helper suitable for him."
From the beginning, of the world, it is shown that being alone is not good for a man, proving that we are made to have a relationship with one another. And if we trace the history of humanity in the Bible, we will know that we all came from the family of Adam and Eve. Hence, like Adam and Eve, we need companionship, a relationship. Having a relationship does not mean giving and taking from one another. It also means that we consider each other's well-being with love and care. As Christians, we should learn to love just as God loves us. A relationship is meant for us to have a helper in our lives and it should be mutual; no one is above the other.
Bible Verses About Patience In Relationships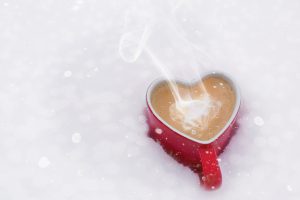 Patience is a virtue in any kind of relationship, and with patience comes understanding. Being patient does not mean that we should endure all the shortcomings of our friend or partner. Instead, it is addressing these imperfections with calmness and respect. We must accept the fact that we all have shortcomings. When in a relationship, we should choose to accept and bear with our friends or family member's shortcomings as they do ours. Through the words of God, we will be able to meditate on how we can prolong our patience and carry our relationships smoothly. Here are some helpful bible verses about patience to keep your relationship strong.
Genesis 29:20 So Jacob served seven years for Rachel and they seemed to him but a few days because of his love for her.
Ecclesiastes 7:8-9 Finishing is better than starting. Patience is better than pride. Don't be quick-tempered, for anger is the friend of fools.
Timothy 4:2 Preach the word; be prepared in season and out of season; correct, rebuke and encourage—with great patience and careful instruction
Romans 14:1 Accept the one whose faith is weak, without quarreling over disputable matters.
Ephesians 4:2 Be completely humble and gentle; be patient, bearing with one another in love.
Psalm 19:14 May the words of my mouth and the thoughts of my heart be pleasing to you, O Lord, my rock and my redeemer.
Proverbs 17:27 A truly wise person uses few words; a person with understanding is even-tempered.
Proverbs 12:18 Some people make cutting remarks, but the words of the wise bring healing.
Matthew 7:3 And why worry about a speck in the eye of a brother when you have a board in your own?
Proverbs 27:9 The heartfelt counsel of a friend is as sweet as perfume and incense.
James 1:19 My dear brothers and sisters, be quick to listen, slow to speak, and slow to get angry.
Does God Help Us Reconcile Relationships?
Due to misunderstandings and other factors, some relationships turn cold. Sometimes, this leads to severing ties, such as breakups, divorce, "F.Os" (friendship over), and other ways of getting out of each other's life. These situations are extremely painful. Losing someone with whom you spent precious memories and with, and who has occupied a part of your life will bring unbearable pain. Most times, we do not want to let go of the relationships that we have spent valuable time building. But the mistakes that have been made and have already wounded us, making forgiveness seem impossible. This is why most of us are tormented when we deal with break-ups, divorce, and huge fights. Some hold on to the anger and others regret the loss of the relationship.
Ecclesiastes 3:11 He has made everything beautiful in its time. He has also set eternity in the human heart; yet no one can fathom what God has done from beginning to end
While physical pain can be treated by medicines, the cure for heartaches varies from one person to another. The good news is that we have a God who can mend anything, including our hearts. The beautiful passage above from the Book of Ecclesiastes tells us that God has His own time for things to happen. Healing our soul is easy for Him, but if He is not giving us the healing that we pray for, don't fret for there could be something more to it. Maybe He wants us to learn from this life milestone. If it is God's will that we reconcile our broken relationship, He will no doubt heal our souls, mend what was broken, and help us reconcile a relationship fully.
Bible Verses About Marriage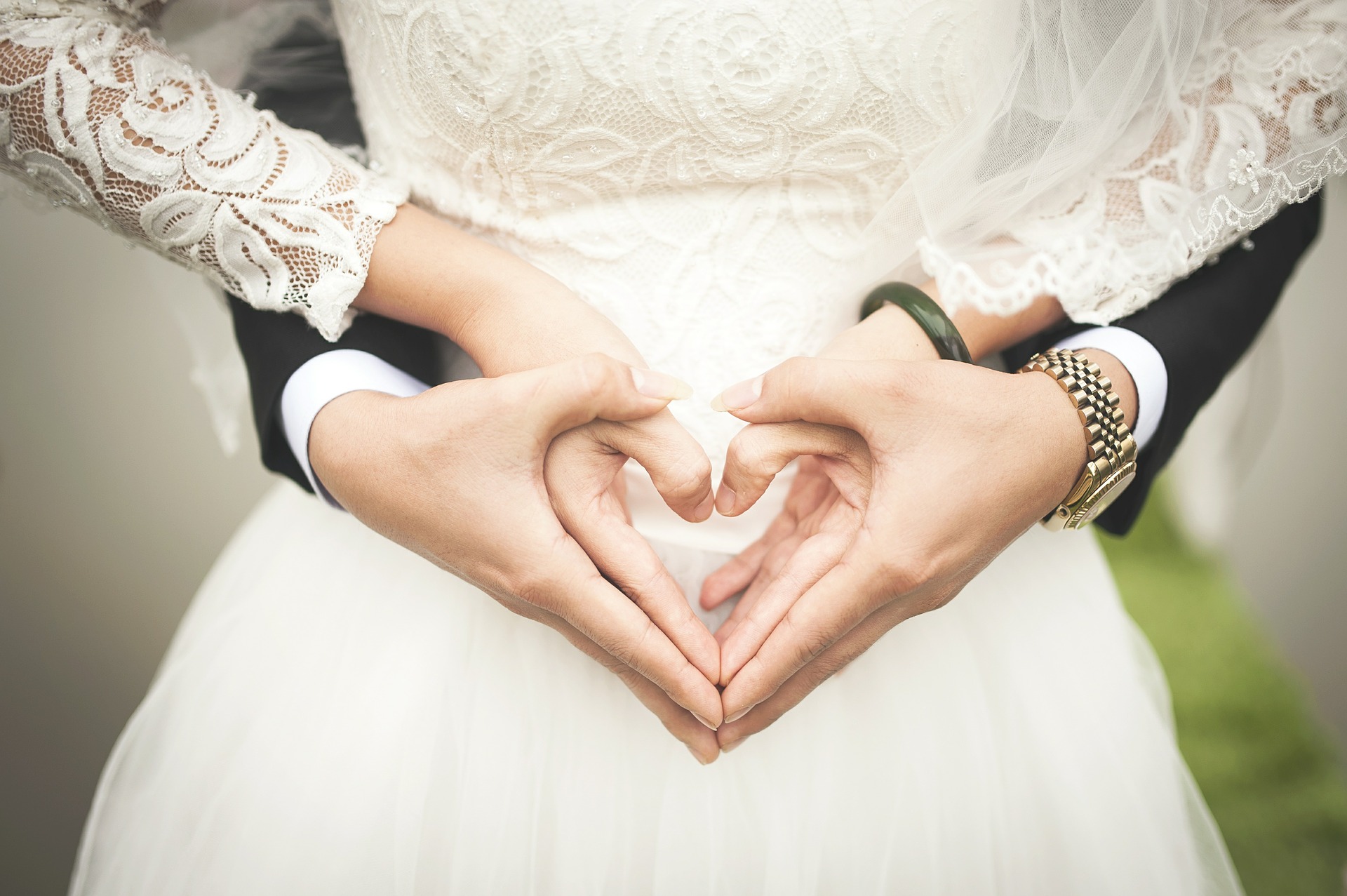 To be married to the one you love is one of the greatest pleasures in life. But it does not end with that. Marriage is a gift from God which carries a set of rules and responsibilities. That is why it is important to contemplate a thousand times before committing to a marriage. Different religions have different views about marriage and even Christian denominations have some differences in their opinion regarding matrimony. But the Bible has a clear law for marriages which we have listed below.
Hebrews 13:4 Let marriage be held in honor among all, and let the marriage bed be undefiled, for God will judge the sexually immoral and adulterous.
Proverbs 18:22 He who finds a wife finds a good thing and obtains favor from the Lord.
Proverbs 19:14 House and wealth are inherited from fathers, but a prudent wife is from the Lord.
Genesis 2:24 Therefore a man shall leave his father and his mother and hold fast to his wife, and they shall become one flesh.
Ephesians 5:22-33 Wives, submit to your own husbands, as to the Lord. For the husband is the head of the wife even as Christ is the head of the church, his body, and is himself its Savior. Now as the church submits to Christ, so also wives should submit in everything to their husbands. Husbands, love your wives, as Christ loved the church and gave himself up for her, that he might sanctify her, having cleansed her by the washing of water with the word
1 Peter 3:7 Likewise, husbands, live with your wives in an understanding way, showing honor to the woman as the weaker vessel, since they are heirs with you of the grace of life, so that your prayers may not be hindered.
Ephesians 5:25 Husbands, love your wives, as Christ loved the church and gave himself up for her,
Why do We Clash or Argue with Our Significant Other?
Whether it is friendship, dating, or marriage, maintaining a relationship is not an easy feat. As we come from different families and have been raised in different environments, it is natural that we have different beliefs. Because of this, we tend to clash or argue with them. It is a natural and inevitable part of any relationship. Some psychologists claim that arguments are one of the signs of a healthy relationship. And this is because verbal discussions help couples communicate with each other. They learn how to compromise with one another. However, too many disagreements will make us drift apart from our partners, families, and friends. Though we cannot completely avoid conflicts, it is possible to avoid some small ones by accepting each others' opinions. So how do we deal with our different opinions?
1 Peter 1:22 Having purified your souls by your obedience to the truth for a sincere caring love, love one another earnestly from a pure heart
If we want a healthy relationship, we should put God in the middle of the relationship. When our souls are purified, we must obey the truth written in the Bible. As Christians, the foundation of our beliefs is the Bible. By loving sincerely and with a pure heart, we will learn to be more understanding. This is because if we truly want to keep our relationship strong and healthy, we should not force our beliefs on another person just to prove that we are right. Instead, we should discuss a compromise for the sake of our relationship.
Bible Verses About Love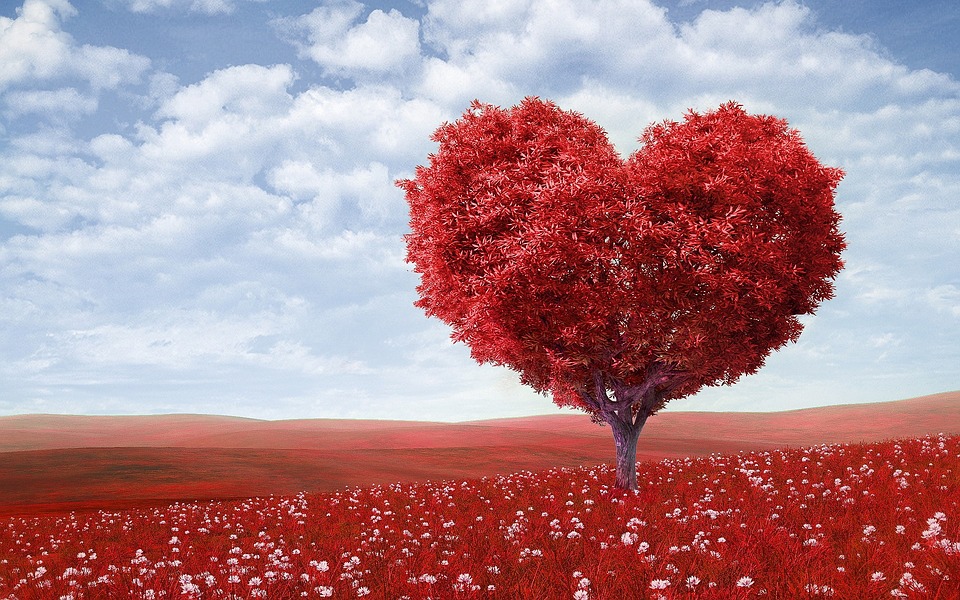 1 Corinthians 13:4-7 "

Love is patient, love is kind. It does not envy, it does not boast, it is not proud.

It does not dishonor others, it is not self-seeking, it is not easily angered, it keeps no record of wrongs.

Love does not delight in evil but rejoices with the truth.

It always protects, always trusts, always hopes, always perseveres."
Love is the most important aspect of any relationship. Without it, no relationship will work. But how do we know if love is genuine? There are many Bible verses about love that will give us the idea of what and how love should be like. If we love someone or if someone claims to love us genuinely, then it should be measured by the Bible as God is the best example of perfect love. 1 Thessalonians 3:12 and may the Lord cause you to increase and abound in love for one another, and for all people, just as we also do for you;
Colossians 3:14 Beyond all these things put on love, which is the perfect bond of unity.
Ephesians 3:17 so that Christ may dwell in your hearts through faith; and that you, being rooted and grounded in love,
1 Peter 4:8 Above all, love each other deeply because love covers over a multitude of sins.
1 Corinthians 13:13 And now these three remain faith, hope, and love. But the greatest of these is love.
1 John 4: 18-19 There is no fear in love. But perfect love drives out fear because fear has to do with punishment. The one who fears is not made perfect in love.

We love because he first loved us.

Proverbs 10:12 Hatred stirs up conflict, but love covers over all wrongs.
Romans 12:9 Love must be sincere. Hate what is evil; cling to what is good.
Proverbs 17:17 A friend loves at all times, and a brother is born for adversity.
Song of Solomon 2:16I am my beloved's, and my beloved is mine.
1 Corinthians 16:14 Do everything in love
Bible Verses About Relationships And Dating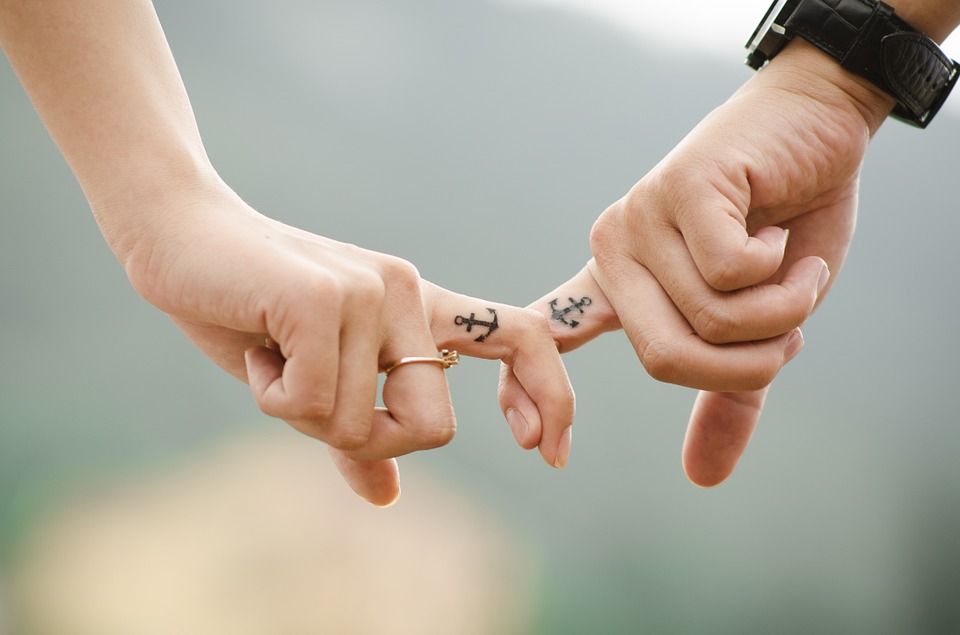 God should be the center of all relationships that we will build and have built. With the words of God as the foundation, topped with love and effort, we will surely have healthy and long-lasting relationships. Although family relationships, friendship, and romantic relationships differ, keeping it warm and growing is the same. Here's what the Bible has to say about dating in a relationship.
Romans 12:10 Be devoted to one another in love. Honor one another above yourselves.
Thessalonians 1:3 We remember before our God and Father your work produced by faith, your labor prompted by love, and your endurance inspired by hope in our Lord Jesus Christ.
2 Corinthians 6:14 Do not be unequally yoked with unbelievers. For what partnership has righteousness with lawlessness? Or what fellowship has light with darkness?
Ephesians 4:26 And "don't sin by letting anger gain control over you." Don't let the sun go down while you are still angry.
Romans 12:19 Don't quarrel with anyone. Be at peace with everyone, just as much has possible.
1 Thessalonians 5:11 So encourage each other and build each other up, just as you are already doing.
Romans 12:17 Never pay back evil for evil to anyone. Do things in such a way that everyone can see you are honorable.
Proverbs 13:20 Whoever walks with the wise will become wise; whoever walks with fools will suffer harm.
Proverbs 14:7 Stay away from fools, for you won't find knowledge there.
How do we Choose Who we Date?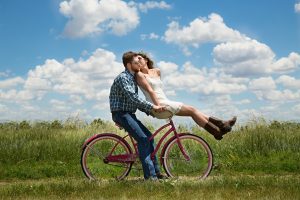 Song of Solomon 3:4I have found the one whom my soul loves.
Choosing who we want to be with romantically is confusing and difficult. Getting into a romantic relationship requires trust. And since humans are not given the ability to read someone's mind, trusting is a huge risk. We can not easily know what kind of person is our partner unless we spend time with them. Someone can easily lie and feign affection at the beginning of a relationship. But time removes all their masks and their true colors will eventually surface. And when it does, we should consult the Bible on what should do. Because if we judge a person through our personal perceptions, there is a big possibility of a misjudgment. Hence, we should base it on the righteousness of God through His words in the Bible.
1 Corinthians 15:33 Do not be deceived: "Bad company ruins good morals."
Are they the same as what they portrayed they are? Do your future spouse's morals match yours? How about their relationship with God? The Bible warns us that we should not easily be deceived. By observing how a person treats his or her loved ones and strangers, we can get a hint of how they will treat you in the future. The values a person holds are reflected in their speech, choices, and the way he/she carries themselves. Through this, we can know what kind of person they are and think if you would want to invest your time, especially your heart. It is important to judge objectively to prevent any regrets in the future.
Bible Verses About Trust In Relationships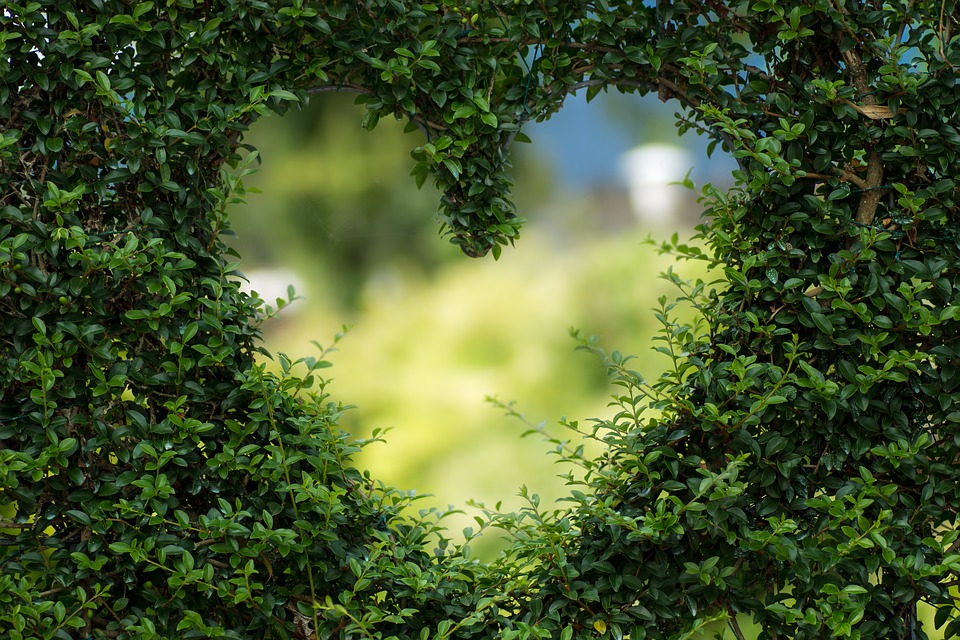 Without trust, a relationship is futile. Building each other's trust should be one of the priorities in any relationship. However, it is not easy to build or earn it. It requires time and effort. Who should we trust?. How do we trust people? The answer, leave it to God for He will enable us to trust the right people. These Bible verses about relationships let us know that we can trust God to be our anchor, to help us trust and be trusted.
Proverbs 20:19 A gossip tells secrets, so don't hang around with someone who talks too much.
Proverbs 17:14 Beginning a quarrel is like opening a floodgate, so drop the matter before a dispute breaks out.
Romans 1:12 that is, that I may be encouraged together with you while among you, each of us by the other's faith, both yours and mine.
Psalm 40:4 How blessed is the man who has made the Lord his trust, And has not turned to the proud, nor to those who lapse into falsehood.
Ephesians 4:15 but speaking the truth in love, we are to grow up in all aspects into Him who is the head, even Christ,
1 Timothy 1:19 keeping faith and a good conscience, which some have rejected and suffered shipwreck in regard to their faith.
Relationships Matter
There are a lot of books about relationships with Bible verses about relationships. Some feature a step by step guide on how to build one or how to keep it steady. But the truth is, there is no formula for love and relationship. These books only help to guide you in love and understanding of God's love. All relationships need a proper amount of maturity, love, and morals. As Christians, we should base all of our relationships on the Bible. Not for anything superficial but to make God the center of our life. Because as long as God has our backs, we can hope for a better tomorrow and better results in the relationships we have.