Christmas is a crowd favorite for many, many reasons. It is the season that reminds us of God's great love through the birth of His Son, Jesus Christ. This enjoyable time of the year is when we meet our loved ones. Also, who doesn't love this cold season with the warmest feelings? All these emotions can be hard to express with words. Solving this problem for you, here are some heartwarming Christmas card sayings and well wishes inspired by the Bible that you can use as you share your gratitude and love towards family, friends, and even yourself.
Christmas Card Sayings Of Gratitude
Christmas gives us a reason to embrace our true emotions and tell those whom we love how much we are blessed to have them in our lives. Depending on what you are thanking them for, you can try these Christmas card sayings to truly capture the melody your thankful heart is aiming to utter.
Gratitude for Companionship
These are words you can use in thanking your loved ones for simply being alive and sharing your days with you:
"Thank you for being one of God's greatest gifts to me not only for the season but for the rest of my life. Your existence in this world is a blessing I am thankful for. Best wishes." – (James 1:17)
"Jesus Christ allowed our names to be known to each other. That's one of the many reasons why I love Christmas! Happy meeting you and celebrating this holiday with you."
"As Christmas is here, I thank you for always expressing your compassion towards me in my highs and lows. This season, I pray that He blesses you with abundance as you spread your kindness to other people like me. Merry Christmas!" – (Acts 20:35)
"This Christmas, I am inviting you to come with me in rejoicing the Name of the Lord. Praying for a joyous holiday with you this December!" – (Luke 1:46-47)
"The Lord is born! On this very special day, I would like to express my thanks for the time and memories you spent with me. I thank God for His loving sacrifice because, without Him, I would not be able to meet someone as awesome as you are!"
"Look, we survived the many months of trials and tests to be able to reach a point where we can celebrate Christmas again! Cheers to us and the Kingdom of God. Wishing you a great Christmas!" -(Hebrews 12:28)
"The food before us, the clothes that wrap us, and the bond that connects us are blessings from God I accept with all my heart. I guess not all presents come with gift bags. Thank you for sharing happiness with me. Merry Christmas!" – (Acts 24:3)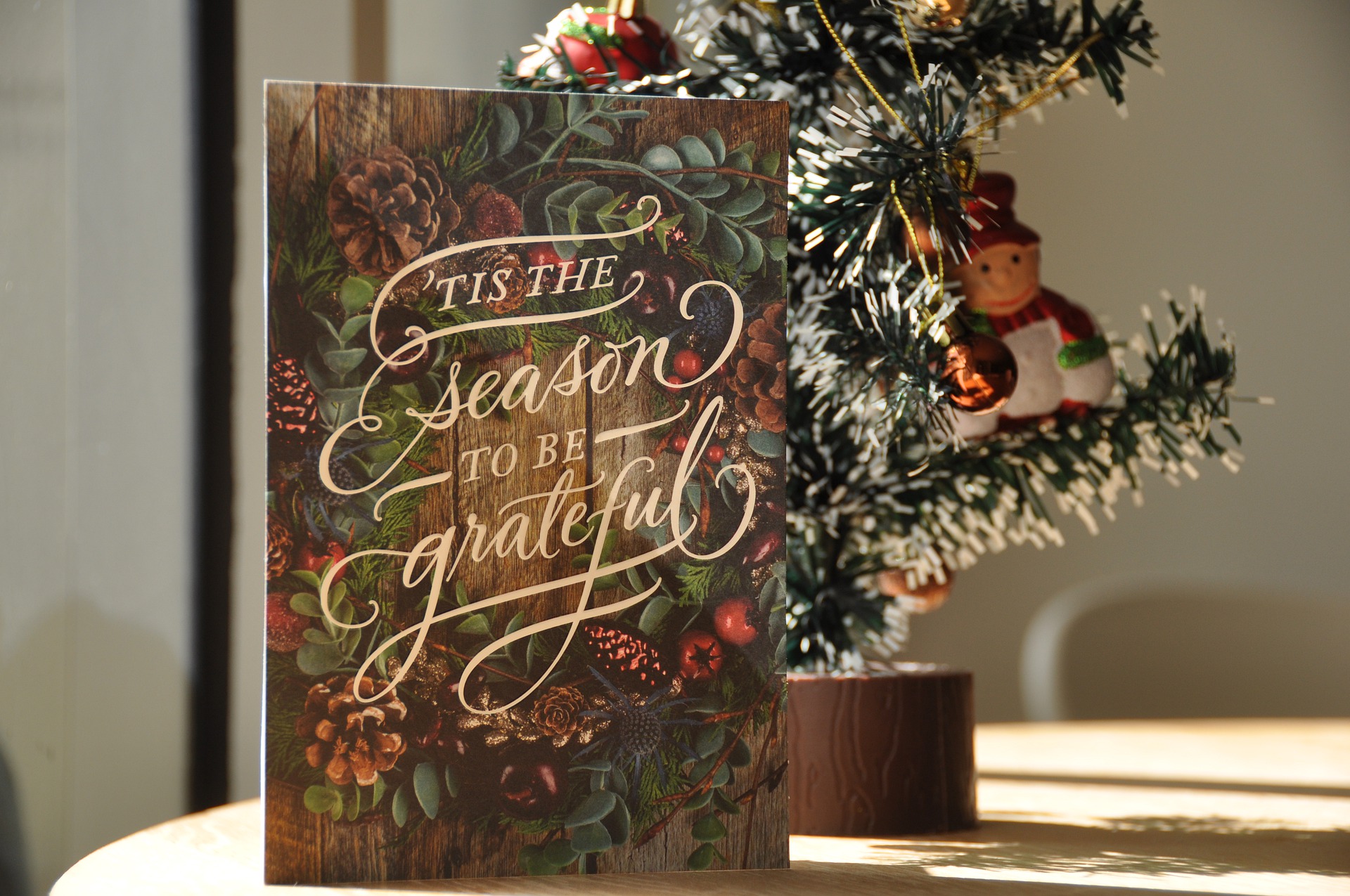 Gratitude for Forgiveness
Christmas is a season for strengthening our spirits. Therefore, we should celebrate it with an open mind to thank our loved ones for excusing our flaws. Here are some ideas for you:
"I am celebrating the Birth of our Lord with a happy heart knowing that I have a friend who encourages me to be someone better. Thank you for moving me closer to Christ. Have a bountiful Christmas!"
"For the times when I hurt you, for the times when I chose the wrong sound to listen to – Thank you for sharpening my heart back to God. Today, I celebrate Christmas with a new heart and a great friend. Thank you and Merry Christmas." – (Proverbs 27:17)
"God did a brilliant thing in introducing me to you despite my lapses. To the man/woman who encourages me back to God and to His righteousness, Jesus is alive! Celebrate and rejoice with me this Christmas." – (1 Thessalonians 5:11)
"The essence of Christmas prevails in love, good company, and forgiveness. Against all odds, let us celebrate the Lord's Name and have a jolly Christmas!" – (1 Corinthians 15:33)
"Let us celebrate the birth of Jesus Christ bonded by His love and forgiveness. Be happy! Raise your voice and rejoice! Jesus is King!"
Christmas Card Sayings Of Love
Though there are many fun festivities and Christmas traditions, the main point of everything that has to do with faith is love. Through love, God forgave our sins and showed us mercy. Every year when Christmas comes, we remember God's love and honor the birth of our Savior- Nothing is better or bigger than the love that runs through the veins of Jesus Christ. Because of His great love, He lived and died for us. Here is a collection of messages you can use.
Christmas Card Sayings for the Family
Family is where we can witness the earthly love of God through our parents, siblings, and relatives. These are some Christmas card sayings you can use specifically to address your family members:
"In this family, we have hope, we have love, and fear is no more. As long as we have Jesus, we have everything. Merry Christmas!"
"The world dances with glee as the Lord is born! In His Name, we can love and prosper. O' what a great day is Christmas with the Lord Jesus!" – (Isaiah 9:6)
"May the Lord bless your household with meals that nourish and hearts that proclaim His Name. Wishing you a Merry Christmas from my family to yours!"
"Glory be to God! May His glory and His eternal love shower your family with blessings from the Heavens. Praying for a prosperous and healthy year for everyone." – (John 1:14)
"Let us celebrate and thank God for the blessings and the love He showered in this family! For every name, achievement, and blessing known to us began with the Birth of our Lord. Rejoice!" – (James 1:17)
"Pots are cooking, lights are glowing, and families are gathering as we celebrate the day of our Savior! Leave no grain of worry nor pain for Christmas and rejoice knowing that Jesus is born!" – (Zechariah 9:9)
"Today marks the foundation of love and sacrifice. It is an honor to unite together as a family on the day of the Lord. Praise be to God now and forever!"
"Worry not about riches or possessions this Christmas. Right before us is our family which is the greatest gift we can ever receive this season. Thank you for making Christmas extra special and extra happy."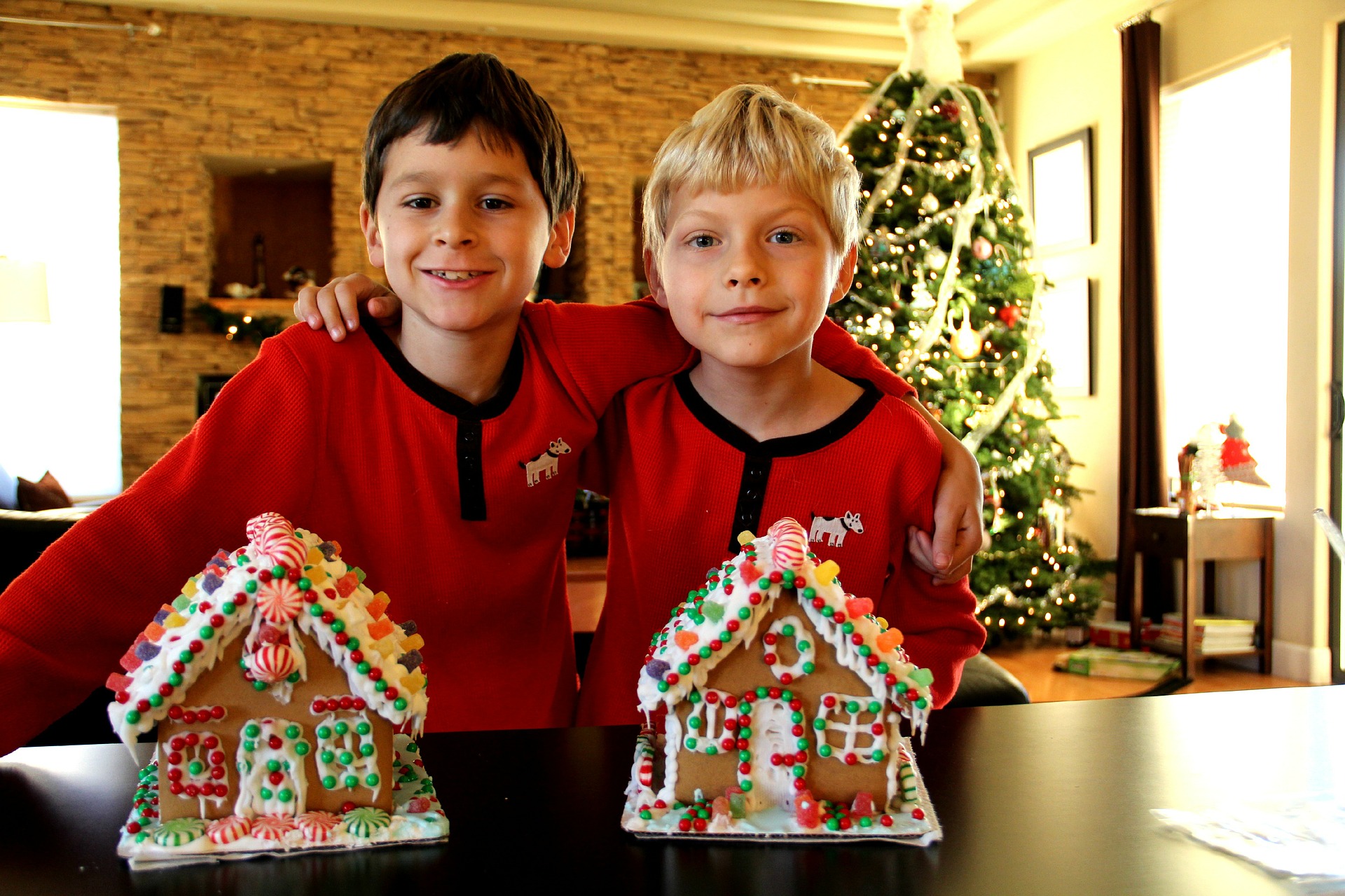 Christmas Card Sayings for Friends
Our friends need to experience a dose of Christmas love this season too! Here are some Christmas card sayings you can use if you want an extra festive feel made especially for the people who are always just one call away:
"May the joy of having peace, faith, and the Name of Jesus dwell in your heart. Thank you for adding color to my life this year and I wish for this friendship of ours to last through the years. Happy Christmas to you!" – (2 Corinthians 13:11)
"On this Holy Night, may your heart shine with the joy and peace His birth has brought upon humanity. I cherish our friendship and on this day, I pray that the Light illuminates through the windows of your household!" – (Luke 1:14)
"My friend, I am praying that your heart is going to be filled with the Lord's love, your plates be filled with nourishment and health as the Lord lives on this day. May this Christmas be a merry one from my family to yours!" – (1 John 5:11)
"Praise be to God! Today marks the day the Lord has shown His perfect love through Jesus Christ. I hope that you celebrate this special day with the special people you love. Merry Christmas!"
"Love is here and He is born today. My friend, I wish you nothing but the best as you celebrate the day where God has shown all of us just how much His love is unconditional. Don't fret, the Lord loves you and that's something to celebrate!"
Christmas Card Messages
Cards can also act as great reminders to people who are dear to us. At times, the people we care about might forget just how special, loved or blessed they are. Now, if you want to use your Christmas card as an outlet to let them know just how much they mean to you, these words will help capture the message you want to convey to them this Christmas.
Christmas Card Sayings for Health
Health is wealth and everyone knows this. This Christmas, here some messages you can use to wish them not only a happy Christmas but also a healthy life!
"Unwrap this Christmas with the Lord's Grace. I wish you the best in life and health so that you can pleasure yourself in His love and promises. Merry Christmas!" – (3 John 1:2)
"May the Spirit of Christ dwell in you and nourish your mind, body, and spirit. Now and forever, may you keep your heart glued in His Words and feet grounded in His Love. Wishing you a Happy Christmas." – (1 Corinthians 10:31)
"This Christmas, I am extending my wishes for your strength and nourishment. May God heal and replenish your souls and bodies against sickness and evil. God bless you!" – (Jeremiah 33:6)
"This Christmas wish is for you; I pray that you are healthy and happy at all times. This season, please rest your heart and body to the Lord and come back stronger next year. Until we meet again, may the Lord be with you!"
"Here's to celebrating the day of the Lord with a joyful heart and a faithful home! Jesus reigns!" – (Proverbs 17:22)
"May the merciful spirit of the Lord visit you tonight and heal you inside out. In His Name, we claim that you are going to celebrate Christmas with a body that conquers and a spirit that praises!" – (Exodus 23:25)
"Nothing beats good health as a present for this year. From my family to yours, we pray for everyone to be well and stay grounded in Christ. Merry Christmas!"
"This Christmas, may your fridge be full and your body strong as the season of Jesus greets you. Don't worry about what's about to come and celebrate Christmas."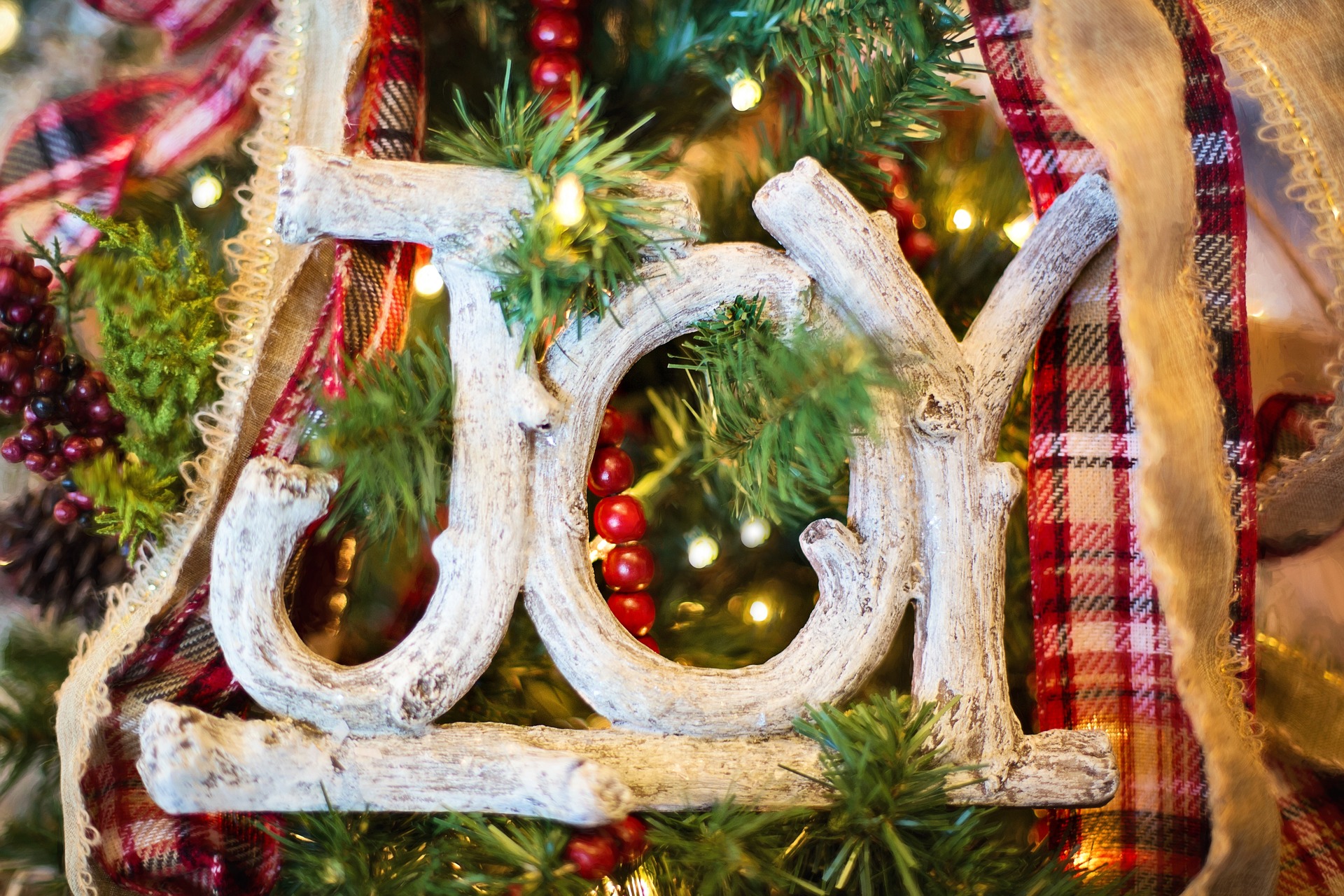 Christmas Card Sayings for Celebrations
Aside from being a special day for our faith, Christmas is an important day that calls for a celebration. This annual holiday is loved by everyone around the world. Also, if you're feeling like sharing that spirit, here are some messages you can use as a greeting and a reminder:
"Knowing the busy person that you are, I am hoping that you will use this wonderful season to rest, reconnect, and reflect with the Lord. Hoping for a peaceful and joyful holiday for you and your family. God bless you!" – (Matthew 11:28-30)
"No matter how crazy and bold this year might have been for you, good news- it's Christmas! Celebrate it passionately as the Lord awaits His precious child. Wishing you a happy Christmas!" – (Mark 6:31)
"To the person, I am proud of, you have been so strong this year and God sees right through your efforts.
"The Lord loves you! So, this Christmas, I pray that you rest well and celebrate with your heart. It's Christmas. Work can resume later but it's the season of Jesus Christ. This is your call to celebrate. Merry Christmas!" – (Psalm 127:2)
"Peace, health, prosperity, and faith. May all of these be yours this Christmas season. I ask that you rest well and leave it to God. He hears you clearly so celebrate wholeheartedly" – (Exodus 33:14)
"Whatever your heart desires, God hears. Whatever your soul needs, God provides. So pause this Christmas season and devote yourself to the Lord. We are saved and loved!"
"Sending you happy prayers and positive thoughts for Christmas. Hoping for you to take the time and celebrate this season with your beloved family and friends. Wishing you the best!"
"May you feel His love as you greet the world a Merry Christmas this year!"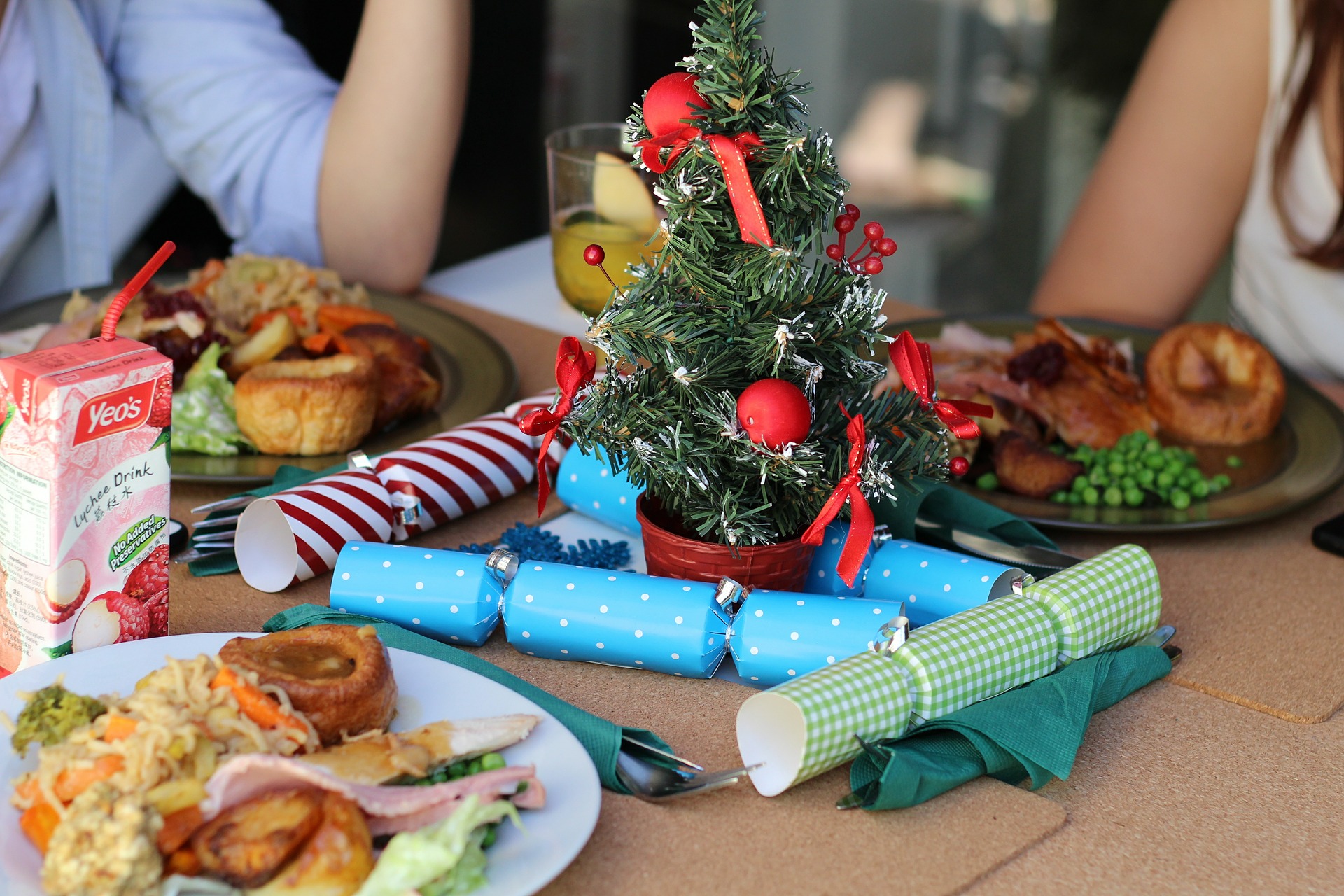 Celebrating Christmas
After the presents are opened and the food is eaten, things pass and memories come and go. But words are different, they stay. Malls cannot take away someone's pure intention to wish them for the best or to keep them closer to the Lord. What makes Christmas the warmest holiday is because of the words as encouraged by the Man who lived to die for us on the very day of Christmas. So, don't worry about the tags, paper bags, or the ribbons – His Word alone is love so we can also share that love through words too!