When we hear different stories about life, faith, salvation, forgiveness, and breakthroughs, many of us feel encouraged and motivated. These great stories allow us to see God's grace and unconditional love in the lives of others. It gives us hope and sparks more interest in our own faith journey. Aside from all these life stories, a part of us is looking forward to hearing wonderful romantic stories and testimonies. We all go through a season of waiting for the significant other God prepares for us. And as Christians, we know that these relationships aren't just between the couples. It also includes God's involvement. He should always be the center of every relationship. If you're looking for inspiration and motivation for your heart, there's a lot of Christian romance novels perfect for you!
And good news! There's a bunch of Christian romance novels available for everyone who wants to spice up their hearts. From best-selling books to the undiscovered gems, fiction to nonfiction stories, you'll find the story that will suit your preference. And to help you find the right Christian love stories for you, here's a list of our favorite Christian romance novels that you can add to your must-read list!
Best Christian Romance Novels You Must Read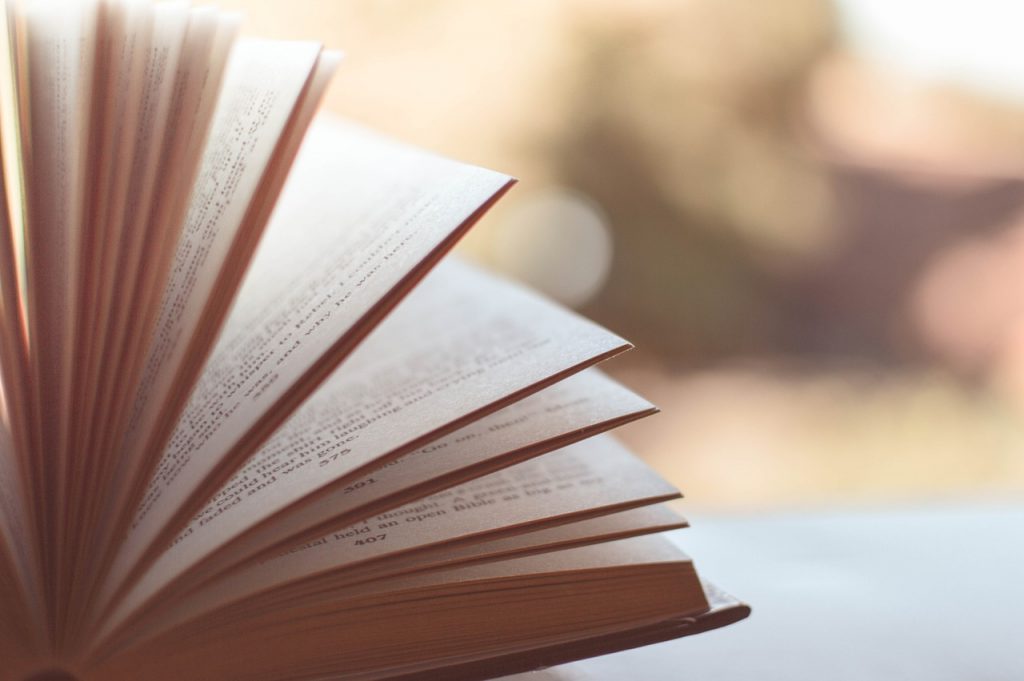 When people hear about Christian romance novels, some think it is a religion-based novel filled with a lot of scripture-related things. However, most Christian fictions tell a beautiful story that we can relate to the characters who aren't necessarily Christian.
If you're in the season of waiting for the right person, or you're on the edge of losing hope about your love life, these stories will encourage you. No matter what your past is, or what your current situation you are in, God will lead you to the right person. He'll give you the right one to complete you in His perfect time, but only if you allow him. Aside from the swooning feeling of being in love, these stories also help us see God's greatness. Christian romance novels give us a warm feeling and meaning of love, different from the worldly perspective.
There are various Christian fiction romance novels to choose from! You can choose from action-suspense, classic stories, and modern-day romance stories! Written by different, popular Christian authors, these heartfelt stories will touch your heart. These stories will not only focus on the couples but also on how God works in their lives. So, here's our list of the best-read Christian romance novels that swoons the hearts of many people around the world!
The Bridge by Karen Kingsbury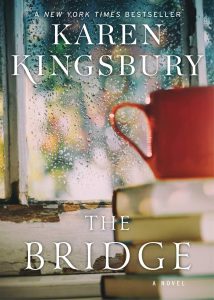 The Bridge by Karen Kingsbury is one of the best Christian romance novels that reminds us that all things aren't as they seem. It teaches us that all things work together for good. God is in control! The story tells us an unforgettable modern-day classic love story set against the struggle of an American bookstore.
The story focuses on Molly Allen and Ryan Kelly. Molly lives alone in Portland, yet she left her heart in Tennessee when she walked away from Ryan years ago. Ryan on the other hand still lives in Nashville. And after a broken engagement and a few years of road touring with a country music duo, he finds himself in The Bridgeーthe oldest bookstore in historic downtown Franklinーremembering the hours he and Molly spent there.
Bookkeepers, Charlie and Donna Barton have been running The Bridge for over four decades. Even with the dismal sales and the rise of digital books, they provide customers with coffee, conversation, and various classics. However, a flood sweeps through Franklin and destroys everything. The bank is about to pull the store's lease when tragedy strikes. Can these two generations of readers save the memorable bookstore? And is it possible that an unforgettable love will lead to the miracle of a second chance?
The Chance is a beautiful and heartwarming story of heart-wrenching loss, the power of faith, and the wounds only love can heal. A story of two couples, love lost and found, and a miracle that saved a bookstore, this book will inspire your heart!
The Chance by Karen Kingsbury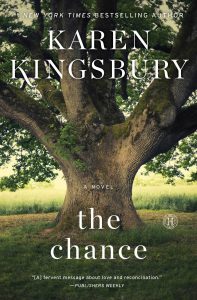 Also written by Karen Kingsbury, The Chance talks about the lives of a promise made between childhood friends, Ellie and Nolan. Before Ellie moved from Georgia to California, she and her best friend, Nolan, sat under an ancient oak tree, wrote letters to each other before sealing the letters in an old metal box. They planned to return to the same spot eleven years later, to read these letters.
However, as the date approached, various things happened. Drifted from the faith she grew up with, Ellie is a single mother living in a small apartment trying to make ends meet. Meanwhile, Nolan, now an NBA star, has dealt with terrible personal tragedies that have fueled his faith and athletic drive in equal measure. As he lives his life in grief, Nolan often recalls his memories with Ellie and the innocence of their childhood days together.
What will happen to their possible reunion at the oak tree?
The Hideaway by Lauren Denton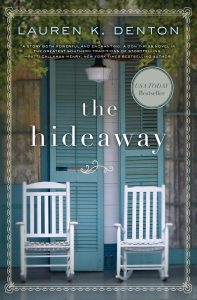 The Hideaway by Lauren K. Denton is one of the best Christian romance novels you must add to your list! It tells us a story of Sara Jenski and her late grandmother's wonderful story that lies inside The Hideaway.
Sara is living a busy life managing a thriving antique shop in New Orleans. Yet, after her remaining family member dies, goes back to her homeーThe Hideawayーher grandmother Mags ramshackle B&B in Sweet Bay. Initially, she intended to tie up loose ends and return to New Orleans; simple and fast. But she learns that her grandmother willed the place to her and charged her to renovate it. Renovating The Hideaway is no small task considering her grandmother's best friends, a group of senior citizens, still live there.
So, instead of going back to New Orleans, she begins her renovation project in Sweet Bay. Amid drywall dust, old memories, and a charming contractor, Sara discovers that slipping back into life at The Hideaway is easier than she expected. She then finds a box left in the attic with clues to a life she never knew her grandmother had. With the help of her grandmother's friends, Sara uncovers the mysterious life of bravery, passion, and choices that changed her grandmother's destiny.
Encountering a hard trial when an opportunistic land developer threatens to take the property away, Sara is forced to make a choice. Should she stay in Sweet Bay and fight for The Hideaway and the people she's grown to love or return to her successful but difficult life in New Orleans?
A satisfying exploration of family, friendship, love, and the meaning of home, you'll surely love this book!
The Prayer Box by Lisa Wingate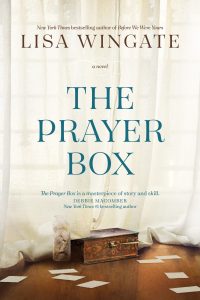 The Prayer Box by Lisa Wingate is one of the best Christian romance novels that you shouldn't miss! This captivating tale reminds us that God's grace can give us hope and healing despite our troubled past. It tells us of a relationship between Tandi Jo Reese and Iola Anne Poole.
At the age of ninety-one, Iola Anne Poole plays an important role in how Tandi overcame her struggles. An old-timer on Hatteras Island, Iola passes away in her bed, leaving Tandi Jo Reese, a struggling young mother in her rental cottage, in-charge of cleaning out Iola's rambling Victorian house.
Hiding away from a messy and dangerous past, Tandi never expects to find more than a temporary hideout in Iola's place. However, everything changes when she discovers eighty-one carefully decorated prayer boxes; one for each year, spanning from Iola's youth to her last days. Hidden in these boxes is the story of a lifetime, written on random bits of paperーthe hopes and wishes, fears, and thoughts of Iola as she passed through the seasons of life. Learn how Iola's life filled with journeys of faith and observations on love creates an impact on Tandi's life. Also, find out the one last lesson that changed everything!
The Masterpiece by Francine Rivers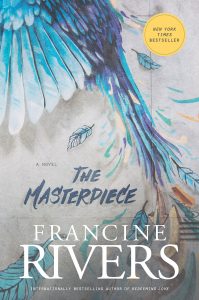 Written by bestselling NYT author Francine Rivers, The Masterpiece reminds us that mercy can shape even the most broken into an imperfect yet stunning masterpiece. This romantic yet inspirational novel tells us the story of Roman Velasco and Grace Moore who each fight against their inner demons.
A successful LA artist, Roman Velasco seems to have everything he could wantーmoney, fame, and women. However, aside from his reluctant, newly hired personal assistant, Grace Moore, no one knows who he is inside. Roman's demons from his past seem to echo through the walls of his mansion and out across the breathtaking Topanga Canyon view. Yet, Grace doesn't have an idea of how her boss secretly fights those demons. He tags various buildings using his alter ego, Bird, a notorious but identified graffiti artist. But, his alter ego could easily destroy his career and land him in prison.
Similar to Roman, Grace is fighting with ghosts and secrets of her own. After a disastrous marriage, she vowed never to let love steal her dreams again. However, as she gets to know the ambiguous man behind his reputation, the pieces of their pasts slowly fit together.
What will happen if something unexpected happens that changes the course of their relationship and their lives forever?
See how God's salvation through love heals the two hearts with traumatic pasts. A tale bound with many biblical truths and redemptive themes. The Masterpiece is one of the best Christian romance novels you must add to your list.
Two Weeks by Karen Kingsbury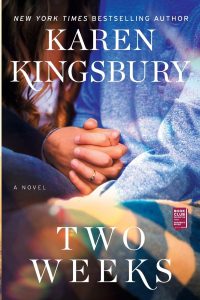 Karen Kingsbury's novel Two Weeks is a heart-wrenching and redemptive story of love, faith, and what it means to be a family. It tells us the tale of a couple desperately waiting to bring their adopted child home and a young mother who is about to make the biggest decision of her life.
Part of the Baxter Family books, Two Weeks is the story of Cole Blake whose attention is captured by a mysterious girl named Elise. Cole is a son of Landon and Ashley Baxter Blake. He is months away from going off to college to start his career in medicine, a great plan he's been dreaming about for years. Yet, as he starts his final semester of school, he meets Elise, a new girl that captures his heart.
Meanwhile, Elise sets her heart on mending her wild ways and tries to become the good girl she used to be. However, not long after the semester starts, she discovers that she's pregnant. Eighteen and alone, she shares her secret with Cole. Unbothered by the news, Cole is determined to support Elise. Even if it means skipping college so he can marry her and raise another man's child.
Despite Cole's plans, Elise decides to give the baby up for adoption to a couple, Aaron and Lucy Williams, who recently moved to Bloomington, Indiana, in hopes of overcoming years of painful loss and emptiness in trying to start a family. As her due date approaches, Elise becomes more and more torn. She knows that she has two weeks after the birth of her daughter to change her mind. With Cole keeping vigil and Lucy and Aaron waiting to welcome their new baby, Elise makes an unexpected decision: a decision that changes everyone's plans.
Seaside Reunion by Irene Hannon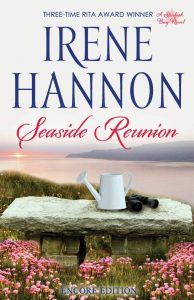 Another Christian romance novel to warm up your heart, Irene Hannon's Seaside Reunion, gives us the best feeling of finding home again. It is a story of two childhood friends, Nate Garrison and Lindsey Colley, who reunite after years of separation. After a devastating tragedy, combat reporter Nate returns to Starfish Bay on Northern California coastーthe only place that ever felt like home. However, his reunion with Lindsey Coller didn't happen the way he imagined. The girl who once made young Nate dream of future family ties, and deep roots, Lindsey is now a cautious widow who runs Starfish Bay Mercantile. She tries to avoid love, loss, and Nate.
However, can they find healing, hope, and love as they join forces to save a beloved town landmark and help a hurting little boy?
A heartfelt tale of the lasting impact of friendship and the healing of power of love, Seaside Reunion is a must-read novel! With relatable Christian values, the story teaches the importance of touchstonesーthe people, places, and experiences we encounter everyday.
The Way of the Brave by Susan May Warren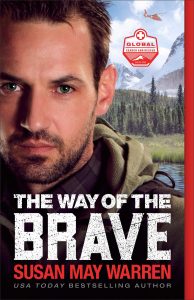 If you're into an action-packed Christian romance novel, then The Way of the Brave by Susan Warren is a perfect book for you! This fiction novel tells us the story of Orion Starr, a former pararescue jumper, and Jenny Calhoun, a former CIA profiler and psychiatrist.
Orion Starr is haunted by the memory of a rescue gone wrong. Although he's now living alone in Alaska, it seems that the pain of his failure and his injuries followed him from Afghanistan. Orion has no desire to join Hamilton Jones' elite rescue team. However, he can't shrink his duty when a call comes in to rescue three lost climbers on Denali.
Similar to Orion, Jenny Calhoun is also hiding a dark past that keeps eating her alive. As a consultant during a top-secret mission to root out the Taliban, she green-lighted an operation that ended in ambush and lives lost. So escaping from that guilt, she does a yearly extreme challenge with her best friends. But this time, their cathartic climb to Denali turns deadly. Thus, she is now forced to trust her life and the lives of her friends to the man she nearly killed.
They both need each other's experience and skills to prevent another tragedy. Yet, for Orion free from his painful past, Jenny will have to reveal hers. Can they put the wounds of their past behind them to survive?
The Way of the Brave is a story of two lives with dark pasts that haunt them. Discover how they find redemption and freedom from this tragedy. It will not only make you breathless for its non-stop and jaw-dropping action, but it will also unveil life lessons from God.
The Nantucket Inn (Beach Plum Cove) by Pamela Kelley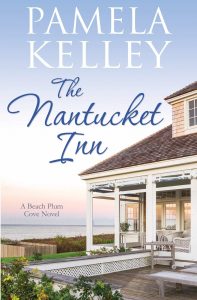 Another encouraging tale for your heart is Pamela Kelley's The Nantucket Inn (Beach Plum Cove). One of the relatable stories to read, this book tells us how Lisa Hodges' new bed and breakfast place creates an impact on everyone in her family. Hence, it is the first installment of the series that will follow the Hodges family, friends, and visitors of Nantucket's Beach Plum Cove Inn.
After her dead husband spent their savings on his gambling addiction, Lisa Hodges is left with only the large waterfront house on Nantucket for support. Now in her early fifties with no in-demand skills, and is virtually unemployable, she needs to decide what to do with the house. Her options are to sell the house and move off-island, or turn her house into bed and breakfast using her cooking and entertaining skills.
As she wants to stay close to her children, who also have their own problems, she needs to succeed.
Aside from Lisa's struggle, the book also tells us the story of her children. Starting with her oldest daughter, Kate, working as a writer for a popular fashion magazine. Also, she is engaged to a handsome photographer, who none of them have met. Next, Kristen, Kate's twin, is a local artist. She seems to be content with her on and off relationship with an older, separated businessman. Lisa's son, Chase, runs his own construction business. He is carefree, happily dating here and there, but nothing serious. Then, her youngest daughter, Abby, is happily married to her high school sweetheart. They've been trying to have a baby, but it hasn't happened yet.
Cottage by the Sea by Debbie Macomber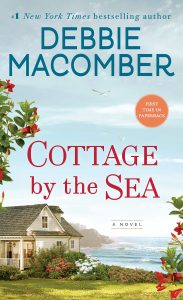 Debbie Macomber's novel, Cottage by the Sea, is an uplifting novel that will remind us of how beautiful God's redemption is. A tale of a young woman, who finds light again after darkness, many of us will surely relate to her.
After a tragedy, Anna Marlow headed to the only place that makes her happy and at peaceーOceanside in the Pacific Northwest. There, she met a local painter, Keaton, who helps fix up her rental cottage by the sea. Aside from him, she meets Mellie, the reclusive, prickly landlord Annie wants to befriend, and Britt, a teenager with a terrible secret. However, Keaton's quiet, peaceful nature makes Anna feel most drawn to him. His presence gives her both comfort and reprieve from her grief. So, as the two begin to grow closer, Anna helps them overcome their pain. In finding a way to heal, she begins to restore her broken spirit.
But, a situation threatens to end the things Anna enjoys. She received the opportunity of a lifetime. Now, she's torn between the excitement of a new journey toward success and the security and comfort of the man she's come to call home. What will she choose?
Written by one of the best New York Times bestselling authors, Cottage by the Sea is one of the beautiful and encouraging Christian romance novels you must add to your list!
The Wedding Dress Christmas by Rachel Hauck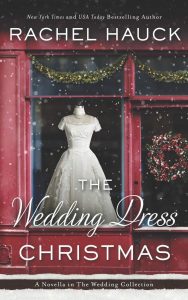 A touching Christmas story, The Wedding Dress Christmas (Small Town Romance) by Rachel Hauck is a great novel to read during the holidays. Beautiful December enters quaint Hearts Bend, Tennessee, with a blanket of white and the glitter of Christmas lights. It tells us the story of two souls with different life goals, reunited again at a wedding shop.
For JoJo Castle, there is no place like home. So after suffering a traumatic experience, she came back to Hearts Bend, Tennessee, where she feels safe. She never wants to leave again. On the other hand, Buck Matthews, a famous country songwriter, and singer charmed the world with his smile and music. Yet, news of his mother's illness brought him for the holiday season.
Working with her cousin, Hale, in The Wedding Shop, JoJo has no aspirations with love. However, when she encounters her high school crush again, her buried feelings resurface. Busy with his career, Buck has lost time with his family and friends and no time for love. So seeing JoJo in The Wedding Shop reminds him there are more things important than his career.
With opposing life goals without a middle ground, can love to overcome her fears and his quest for greatness? Discover how a very special antique wedding dress helps them find a Christmas miracle.
The Wedding Dress Christmas is a heartfelt story of relationships between family and friends. Also, it tells us how God works all things together for good.
Identity Theft by Alana Terry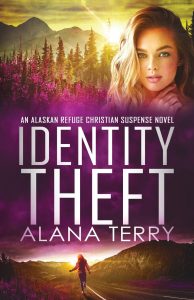 She did her best to run away from her past, but her past is about to find her. Can she recover everything she lost before it's too late? Another faith-based suspense and heart-stopping action novel, Identity Theft An Alaskan Refuge written by Alana Terry, is perfect for people who love thrilling stories!
Lacy, now living as Jo in the heart of rural Alaska, is hiding a secret nobody knows. A secret that would not only cost her life and so much more. She was at the wrong place at the wrong time with her boyfriend several years ago. Thus, they witnessed something that puts them both in danger. As she hides in Alaska, she cuts off her ties from her family and friends. Yet, she often wonders about her boyfriend. Did she see him die that fateful day? And how long will she have to pretend to be Jo?
Aside from its suspense element, this story contains great lessons and scriptures that will help you draw closer to God. It reminds us to be thankful for our families and to remember that God has many plans for our lives. He is always there to protect us.
Redeeming Love by Francine Rivers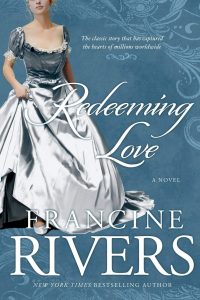 One of the all-time favorite Christian romance novels, Redeeming Love by Francine Rivers is a classic life-changing story of God's unconditional, redemptive, and all-consuming love. Set in 1850 in California's gold country, it tells us the beautiful story of Angel Gomer and Michael Hosea.
In 1850, in California's gold country, men sold their souls for a bag of gold, while women sold their bodies for a place to sleep. Angel Gomer expects nothing from men but betrayal. Sold into prostitution as a child, she survives by keeping her hatred alive. She hated how most men who use her would later leave her empty and dead inside.
Soon, she meets Michael Hosea, a man who seeks God in everything. He obeyed God's call to marry Angel and love her unconditionally. He slowly, day by day, defied Angel's every bitter expectation. And despite resistance, her frozen heart begins to melt. However, with her unexpected softening comes overwhelming feelings of fear and unworthiness. Hence, it caused her to run away, back into the darkness, away from her husband's pursuing love. Terrified with the truth she no longer can't deny, Angel's final healing must come from the One who loves her.
The One who loves her even more than Michael does, the One who will never let her go.
Another beautiful story from the bestselling author, Francine Rivers, Redeeming Love, is a powerful story of how God loves and pursues us. It also gives us a different perspective of marriage, with the couple and God as the center of the relationship.
A Voice in the Wind by Francine Rivers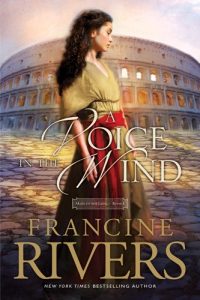 Francine Rivers' A Voice in the Wind is the first book in her historical Christian fiction series, Mark of the Lions. It brings us back to the first century and introduces us to a remarkable character, Hadassah.
While wealthy Roman citizens indulge themselves in their whims, many Jews and barbarians are bought and sold. They served as slaves and gladiators in the bloodthirsty arena. Amid the surrounding depravity, a young Jewish slave girl, Hadassah, serves as a light in the darkness. Although she's torn by her love for a handsome aristocrat, Hadassah holds on to her faith in the living God. She hoped for the deliverance from the forces of a decadent empire.
Find how Hadassah's faith, despite her struggles, sees her through many trials. As we go back to the first-century trials, we'll also discover how to handle similar situations in the twenty-first century. Hence, proof that our God doesn't change. Connect to God in a deeper, life-changing way with this fiction novel!
The Timepiece by Beverly Lewis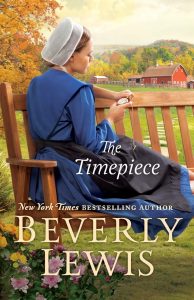 Another classic Christian fiction novel to add on your list, The Timepiece by Beverly Lewis, focuses on forgiveness. It tells the story of Sylvia Miller and her family as they are introduced to their half-sister, Adeline Pelham.
As the only daughter, Sylvia has always held a special place in her Old Order family. However, as Adeline shows up at the Millers' Hickory Hollow farm, it jeopardizes her position. Although Adeline isn't a threat, her existence is a reminder of the painful secret that has so recently ruined the Miller household. And with Sylvia and her mother still struggling to come to terms with the news, it is a challenging time to welcome an Englisher.
Despite the Miller family's hospitality, Adeline is fully aware that she's stepping on Sylvia's territory. She feels guilty about doing so, knowing the latter is also dealing with issues of her own. Aside from trying to rebuild her trust in her father, she's uncertain what to make of her once-promising engagement to Titus Kauffman. Adeline hopes she could help Sylvia, but she's not sure if they're both ready for that level of closeness in their relationship.
A story that will remind us how amazing our God isーthat he can make something good out of the mistake of the past. The Timepiece reminds us He can use all things, good and bad, to teach us lessons if we only listen to him.
A Lasting Impression by Tamera Alexander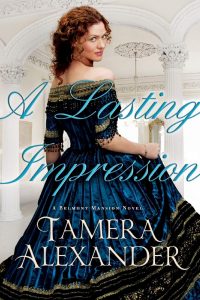 A Lasting Impression (A Belmont Mansion Novel) by Tamara Alexander is one Christian romance novel perfect to spice up your heart. This historical fiction is the first installment of the author's Belmont Mansion Novel series. It tells us the lives of Claire Laurent and Sutton Monroeーand their love story.
Claire Laurent is a gifted artist dreaming of making a name for herself. Yet, her father insists she works as a forger, where she copies paintings and sells them as originals in their gallery. When she's forced to flee her home, she finds herself working at Belmont Plantation as a personal liaison to Mrs. Adelicia Acklen. There, her path collides with attorney Sutton Monroe. She finds herself falling for him, despite her efforts not to. Finding herself among the elite of Nashville society, Claire's dream of creating a lasting impression in the world of art is within reach. However, she can only do that if her past remains hidden.
On the other hand, the Federal Army destroyed Sutton's home, confiscated his land, and threatened to ruin his family's honor. Determined to reclaim what belongs to him, a revelation cost him more than what he imaginedーincluding the woman he loves.
A Lasting Impression tells us a story of a man and a woman who find the courage to see themselvesーand each otherーfor who they truly are. It also tells us a story of a nation mending after a war and redemption of those wounded.
Uncommon Woman by Tamera Alexander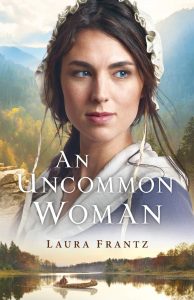 If you're a historical lover, Uncommon Woman by Tamara Alexander is one of the best historical Christian romance novels you must read! Written by one of the bestselling authors, this novel brings us to 1770 in the picturesque and dangerous western Virginia mountains. The story revolves around Tessa Swan, not your typical 18th-century woman, and Clay Tygart, not your typical 18th-century man.
Tessa is a plainspoken and unflinching woman. Born and raised on the western Virginia frontier along with her five brothers, she is a force to be reckoned with. On the other hand, Clay is a quiet and courageous man, raised by Lenape Indians. He returns a hero from the French and Indian War to the post that bears his name. He brought with him Tessa's long-lost friend, Keturah, who disappeared from the settlement years earlier.
To avoid any romantic entanglements as fort commander, Clay remains aloof whenever Tessa is around. Nonetheless, when circumstances force his hand and heart, the stage is set for one very private and one very public reckoning.
Aside from the budding romance between the heroines, the book's faith element is perfectly suitable and sinks right into the reader's heart.
Inspiration from Christian Romance Novels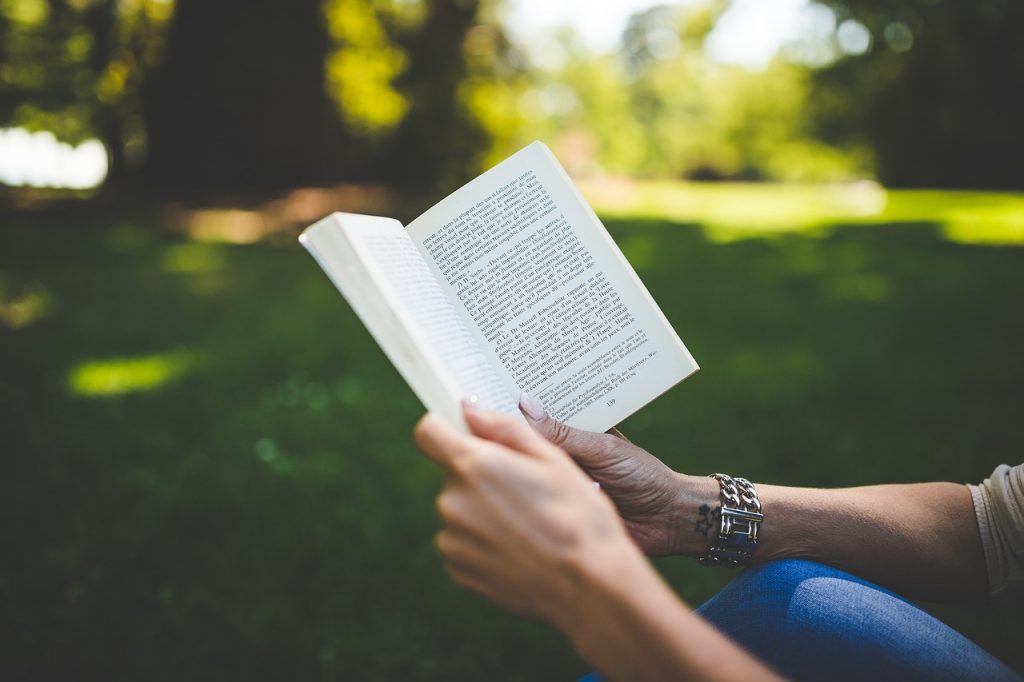 Did you find the right Christian romance novel for you? These wonderful stories tell us about the lives of different people, places, and timelines, facing various trials and challenges. But, as we look into their stories, there's one thing similar among these; it is how God marvelously works into their lives. From forgiveness, redemption, salvation, and miracles, God is present for everyone.
Aside from these best-selling stories, there are still many Christian romance novels waiting to be discovered. God blesses many writers with wisdom to create these wonderful touching stories. And this brings us to the truth that God is the author of our life. In Him, our stories are beautifully and meticulously written. He knows the start and the end. Remember, no matter how rough your story is, God can turn it into a beautiful masterpiece. So, if you're wondering about your own love life, you can entrust that to Him. He'll give the right person to you in His perfect timing. You can continuously pray to Him so he'll always be the center of your relationship. And these Christian romance novels serve as inspiration and encouragement that, at some point, you can apply in your life.