If a person were to mix the right amount of positive thinking, strong connection, faith in the Lord, and a dash of hope – We get "courage". There are many Bible verses about courage set for us to read. And actually, this is very reasonable due to our need to have it within us at all times. Honestly, humans cannot flourish without courage. In everything we do and in every step we take, we are constantly needing courage in order to act.
For example, we get jobs because of courage. Given, the entire process of getting interviewed and the crazy butterflies we get while waiting for the results are overwhelming. But, with courage, we are able to conquer it and grasp what dreams and plans God has for us. It doesn't even have to be a big thing! Just waking up in the morning takes courage. It would be easier to just lay down all day but, our courage tells us to keep moving forward despite not knowing anything that is about to happen!
The Inescapable Prison
Unknown to many, we are actually imprisoned. Not by literal chains and cells but, by our minds. God gave us the ability to think and act so we may experience love, belief, learn new things, and much more. But, what do we tend to do? Instead of using these blessings to build ourselves, we use them to break ourselves. Think about it, how many opportunities did we waste because of our "what if's" or "I can't's" or "but's"?
What's flawed about our thinking is how we like to contain ourselves in opposition to courage. At times when God gives us possibilities, we answer it with self-doubt. Often times, humans have the tendency to forget their potential when they are exposed to uncomfortable circumstances like limited resources, intimidation, or self-comparison. This is why courage is important. If fear limits us, courage frees us.
Bible Verses About Courage: The Source
Human limitations like poverty, physical restraints, and lack of self-esteem are difficult to conquer. If we rely on our willpower alone, there is no assurance that we can defeat such big hurdles. Even if a person is known to be optimistic, there are just going to be instances where they cannot conquer the problem alone.
But, God tells us to not be alone. No one has to fight these battles alone – We have God. But, we are prone to act as if we are alone on every plight we encounter. Therefore, we need to shift our source of courage from ourselves to God. With the Lord, our supply of courage will never run out! There's never a problem bigger than our Creator so, why shouldn't we set Him as our ultimate source of courage in the first place?
The Repeated Word
Joshua 1:9 "Have I not commanded you? Be strong and courageous. Do not be frightened, and do not be dismayed, for the Lord your God is with you wherever you go."
Psalm 27:14 "Wait for the Lord; be strong, and let your heart take courage; wait for the Lord!"
Psalm 31:24 "Be strong, and let your heart take courage, all you who wait for the Lord!"
Philippians 4:13 "I can do all things through him who strengthens me."
Psalm 16:8 "I have set the Lord always before me; because he is at my right hand, I shall not be shaken."
1 Chronicles 16:11 "Seek the Lord and his strength; seek his presence continually!"
If we take notice, the words "strong", "strength" and "courage" are repeated in these different Bible verses about encouragement. This did not happen without a reason. Throughout the Bible, God consistently reminds us to be courageous. Also, another thing we should notice about these Bible verses is how these words about strength are followed by "the Lord" or "your God". This tells us a meaningful truth that can change how we view ourselves – When there is God, there is courage. When you have the Lord, courage is a given.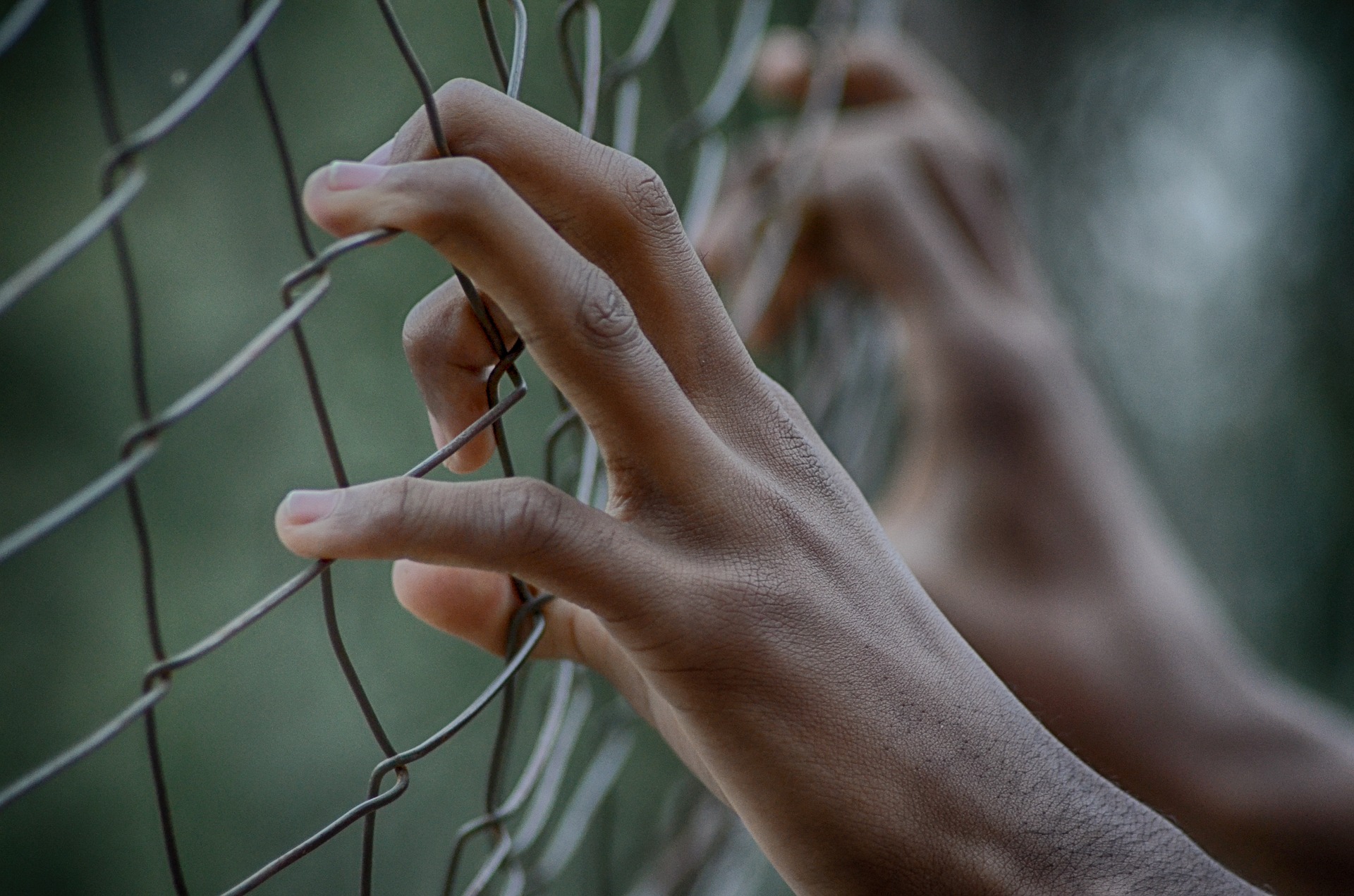 Bible Verses About Courage: Overcoming Fear
Fear is like a vacuum that takes us away from living life to the fullest. Over the years, doctors have conducted various researches that point out the physical and mental effects of living with fear. Not only does it take us away from our ambitions but, this also separates us from our friends, weakens our cardiovascular system, and overall physical wellness. The effects of fear can even induce damage to our memories.
Indeed, fear is powerful. It's also dangerously cunning. Fear can disguise itself as just a mere self-criticism to just a doubt until it dominates how we think. But, fear has a weakness and that's courage. With courage, fear doesn't exist. It would just be another word in the dictionary and nothing more. Luckily, the Bible is the best guide we can ever read to conquer fear. With that being said, here are some of the Bible verses about courage, tackling the issue of how we can overcome fear.
The Truth About Fear
Deuteronomy 31:6 "Be strong and courageous. Do not fear or be in dread of them, for it is the Lord your God who goes with you. He will not leave you or forsake you."
Proverbs 28:1 "The wicked flee when no one pursues, but the righteous are bold as a lion."
Mark 5:36 "But overhearing what they said, Jesus said to the ruler of the synagogue, "Do not fear, only believe."
Fear is a liar. It reminds us of our flaws and pasts God has already loved and accepted. When a person decides to be courageous with God, fear hides from one's life. For instance, one of the most used lines about fear is "face your fear". People with the desire to conquer their fears are suggested to actually experience it. For example, people with panic for heights are placed in high buildings to get rid of their terror.
As we can see, with courage, fear is just a mere emotion. It's like sadness that's solved with happiness or boredom that's solved with activities. Fear is not permanent but, if we do not face it with courage, it will become permanent. God reminds us of this multiple times in the Bible because He knows that human nature has high tendencies to stick to their fears.
Fear Is Weak
Isaiah 41:10 "Fear not, for I am with you; be not dismayed, for I am your God; I will
strengthen you, I will help you, I will uphold you with my righteous right hand."
Philippians 1:28 "And not frightened in anything by your opponents. This is a clear sign to them of their destruction, but of your salvation, and that from God."
Isaiah 12:2 "Behold, God is my salvation; I will trust, and will not be afraid; for the Lord God is my strength and my song, and he has become my salvation."
John 14:27 "Peace I leave with you; my peace I give to you. Not as the world gives do I give to you. Let not your hearts be troubled, neither let them be afraid."
These Bible verses about courage tell us that indeed, fear is weak. But, fear also weakens us if we allow it to. Denying the entrance of fear into our lives isn't hard because it was never stronger than us in the first place! Thinking about it, we have so many advantages we can use against the things that frighten us. First, we have God. If God is the One in control of our lives if we leave it to the Creator of the universe then, what's the point of being afraid knowing how well-protected we are?
Second, we are incredibly favored. Bible verses about courage give us the assurance that peace is granted to us and so is God's help. If hindering fear wasn't given to us then, that only means it is us who is creating our very own versions of fear. Courage opens our eyes to the reality that we create what we fear and what we fear, creates our realities.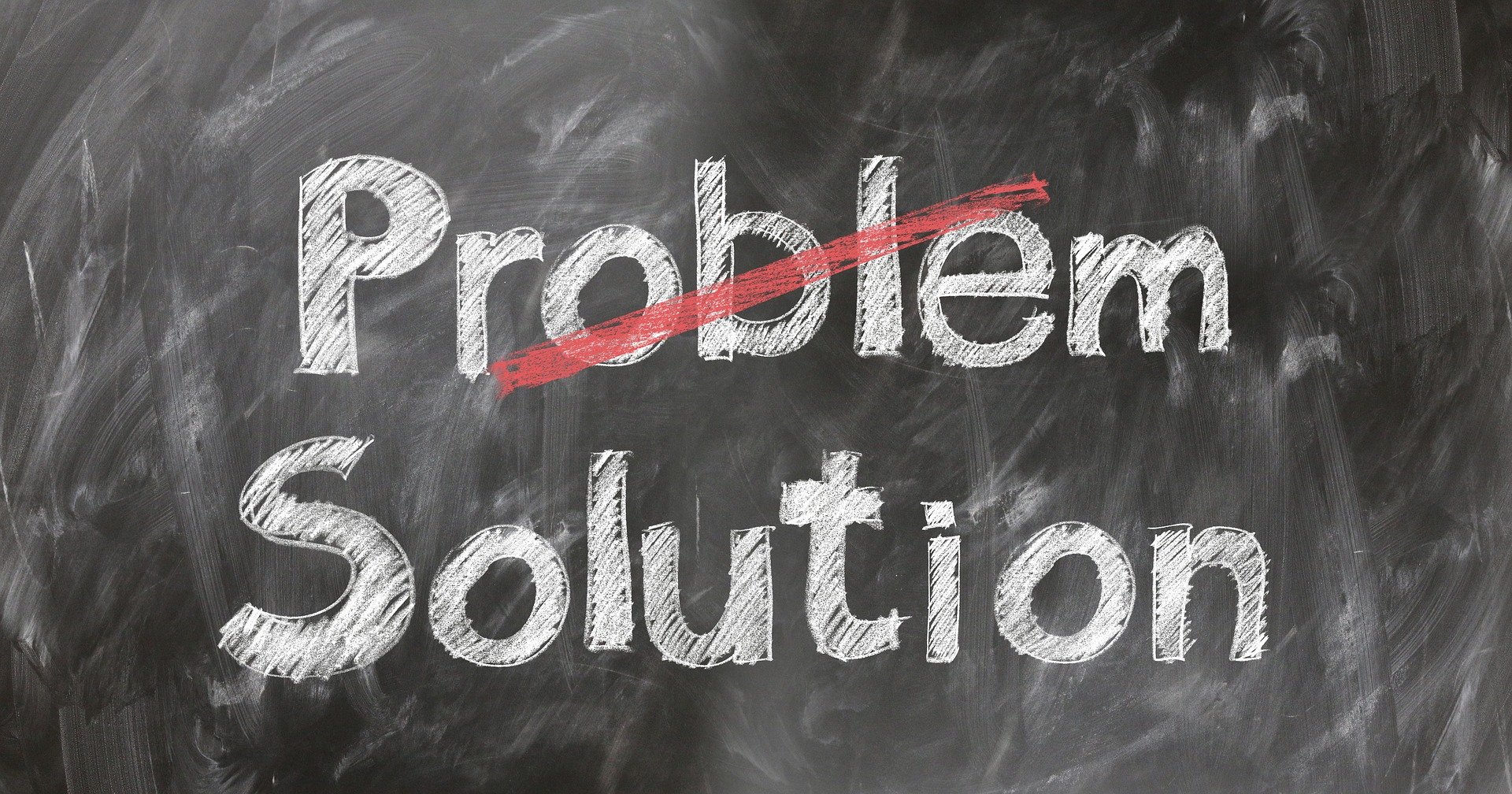 Bible Verses About Courage: Adversity Is Good
Let's think about this – A fitness trainer was hired by a woman who needs to lose weight. She wants to shed weight for health and mental purposes and she trusts this trainer to transform her body. Now, this trainer pushes her to do exercises that make her muscles sore and overall, just painful and challenging for her part.
However, a year later, she has now become healthier than she was when she first started exercising. If she didn't polish her health through those exercises, if she didn't endure the pain of doing crunches and jogging daily – She would have never improved. In the same manner, this is how life is. That little "change" we have is courage. When faced with events that scare or hurt us yet we still insist on moving forward, we are becoming courageous. But, is adversity really necessary to develop? Why can't we just live without having any problems? Here's what the Bible tells us.
Inside the Mind of A Courageous Person
Psalm 112:7 "He is not afraid of bad news; his heart is firm, trusting in the Lord."
1 Corinthians 10:13 "No temptation has overtaken you that is not common to man. God is faithful, and he will not let you be tempted beyond your ability, but with the temptation, he will also provide the way of escape, that you may be able to endure it."
2 Corinthians 5:8 "Yes, we are of good courage, and we would rather be away from the body and at home with the Lord."
Adversity or events that aren't pleasant to us can be an instrument used by God to measure how much we trust Him. We as believers should always be firm in our faith not only in good days but, in bad. When encountering enemies and hardships, a courageous person has one thing in their minds and that's how God is going to open a door for them. They won't take a single second to pity themselves or to give up because they know that all of what's happening is a part of God's plan.
See, being courageous is a habit. It doesn't apply only in specific events. But, it is seen in how we act every day. Do we suppress our potential because we're afraid of being compared? Are we frightened by the idea of trying because of the possibility that we won't be "good enough"? We have to remove these thoughts and replace them with courage. Next time, when we are faced with adversities, we should feel excited. Why? Remember, if you are presented with a problem, it's because you're bound to meet a new opportunity. So, do not let something temporary crush your spirit and stay courageous no matter what.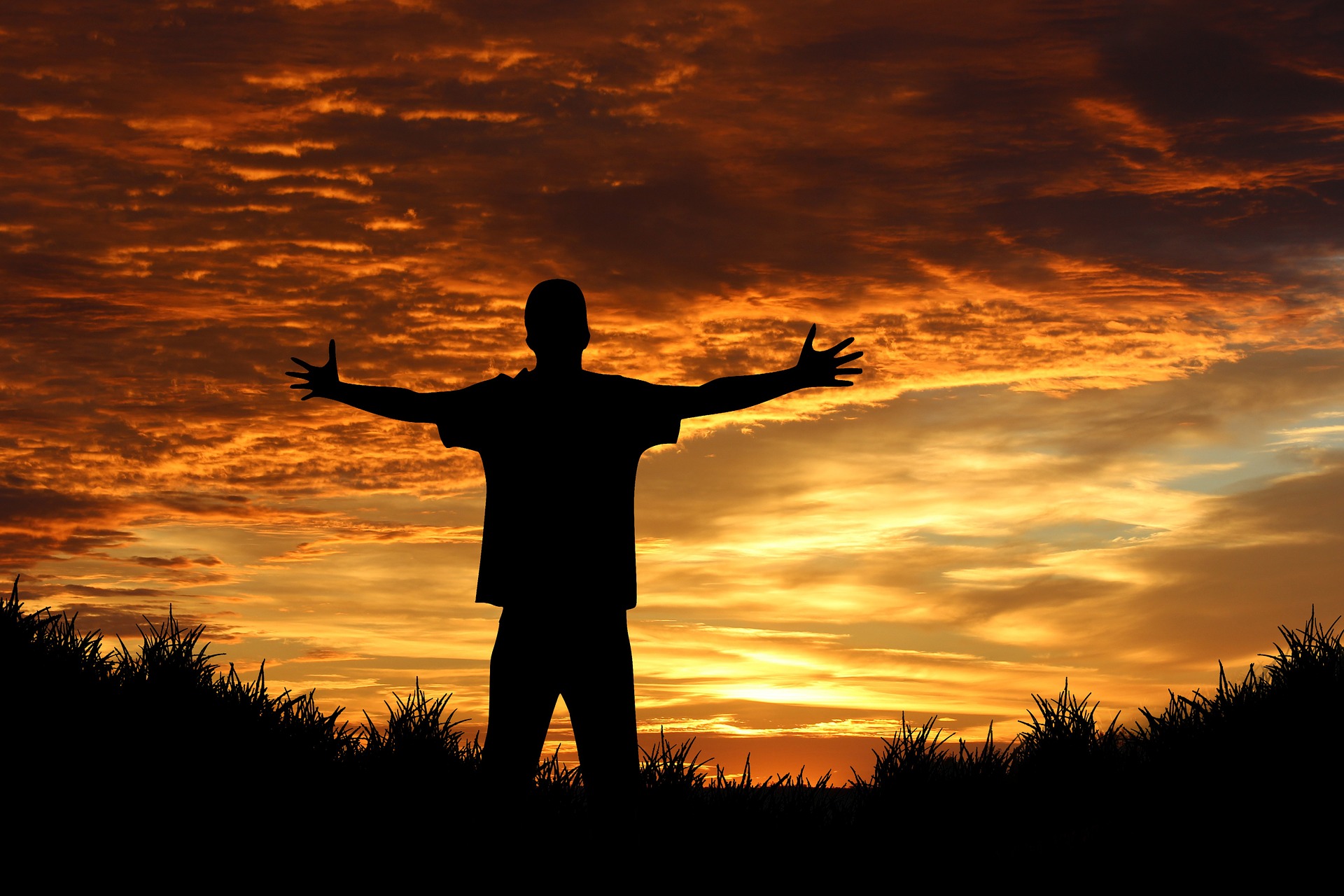 The Essence of Faith Amidst Trouble
Proverbs 24:10 "If you faint in the day of adversity, your strength is small."
Ezra 10:4 "Arise, for it is your task, and we are with you; be strong and do it."
Galatians 6:9 "And let us not grow weary of doing good, for in due season we will reap, if we do not give up."
Matthew 17:20 "He said to them, "Because of your little faith. For truly, I say to you, if you have faith like a grain of mustard seed, you will say to this mountain, 'Move from here to there,' and it will move, and nothing will be impossible for you."
Faith and courage are interconnected. Faith is when you believe beyond what you can see. This pertains to wholeheartedly believing that God is in control. However, courage is when we act accordingly to our faith. This is when we study hard even if we know we aren't that good in the subject or taking the chance of auditioning despite feeling lesser than other participants. Basically, courage is when we allow our faith to show in our actions.
Now, problems have to exist. We need troubles, pain, and discomfort. This might sound odd but, we need them as much as we need other things. Why? How can we measure our faith and courage without trouble? God didn't put problems in our lives to torment us. Instead, He uses it to transform us. Remember this when courage seems far away. If God has placed us in a situation, it's because He already sees us conquering it.
The Line Of Courage
These different Bible verses about courage provide clarity as to why we experience problems and why we should never be afraid to take a step of faith. God is always with us and we are constantly a subject of His Grace. So, we should stop creating our own fears and focus more on building ourselves and showing compassion for others. Our Creator enthusiastically tells us of the beautiful world and life He created for us. Therefore, we should always keep in our hearts that the moment we choose courage and abandon negativity – life happens.