Work is not something we can avoid nor run away from. It will always catch up to us no matter how hard we try to escape. Eventually, our responsibilities are going to increase as we age. However, this isn't necessarily a bad thing. It is part of life's natural flow and just like everything God has made, working has its fruits and purpose. During the dark areas of our lives when it seems like our work and the process of working physically, mentally, and spiritually drains us, we should always turn to the Bible. God knows all the frustrations we feel and the restless nights we have as we stress over our work. He knows every single problem we encounter, and He has answers to every single problem we experience. With that being said, here are some Bible verses about work and dedication to uplift your stressful working day.
Bible Verses About Work: Diligence
First of all, people who tend to be tagged as someone "successful" doesn't correlate to how they were born "differently" or "specially". Research conducted about this issue states that no matter how talented a person is, he or she is still going to need the diligence to enhance, examine, and express the talent they were blessed with. However, there are also people who might not believe they were born with talent or skill. Instead, they believe that's a person will not have the talent or skill they want until they worked hard to maximize their abilities. Indeed, diligence is an important factor in work. Actually, diligence is what makes the idea of work fruitful and fulfilling.
Diligence Is A Virtue
Proverbs 22:29 "Do you see a man skillful in his work? He will stand before kings; he will not stand before obscure men."
Proverbs 12:11 "Whoever works his land will have plenty of bread, but he who follows worthless pursuits lacks sense."
2 Timothy 2:6"It is the hard-working farmer who ought to have the first share of the crops.".
There are many instances where diligence is directly or indirectly mentioned in the numerous Bible verses about work. Diligence takes up patience and discipline, these virtues are seen directly by God. We are the ones who bring meaning in the virtue of diligence, either we view it as a punishment of living or a blessing of trying, we need the diligence to work on what God wants for us. We'll never know just how massive and unexpected our futures are until we work hard for it. God has given each and every one of us powerful and unique skills to use in our lives. Sometimes, we just need to take on an extra mile to apply it within our system.
Diligence Has Its Fruits
Colossians 3:17 "And whatever you do, in word or deed, do everything in the name of the Lord Jesus, giving thanks to God the Father through him.".
Proverbs 12:24 "The hand of the diligent will rule, while the slothful will be put to forced labor".
Diligence is not a dull sword, it is not something that comes without a consequence. God blesses those who work hard for the good of all. Actually, diligence is a pleasing sight; it is similar to being humble or generous. Of course, God blesses those who do good, think good, and act well. Chances are if you are the kind of person who is diligent, you have already mastered the discipline or rejecting temptation, understanding the consequences of our actions, and the devotion to work for God. These are great virtues to keep in our lives as it elevates us while at the same time, allows us to see a better vision of what God is trying to unfold in our lives.
Bible Verses About Work And Dedication to God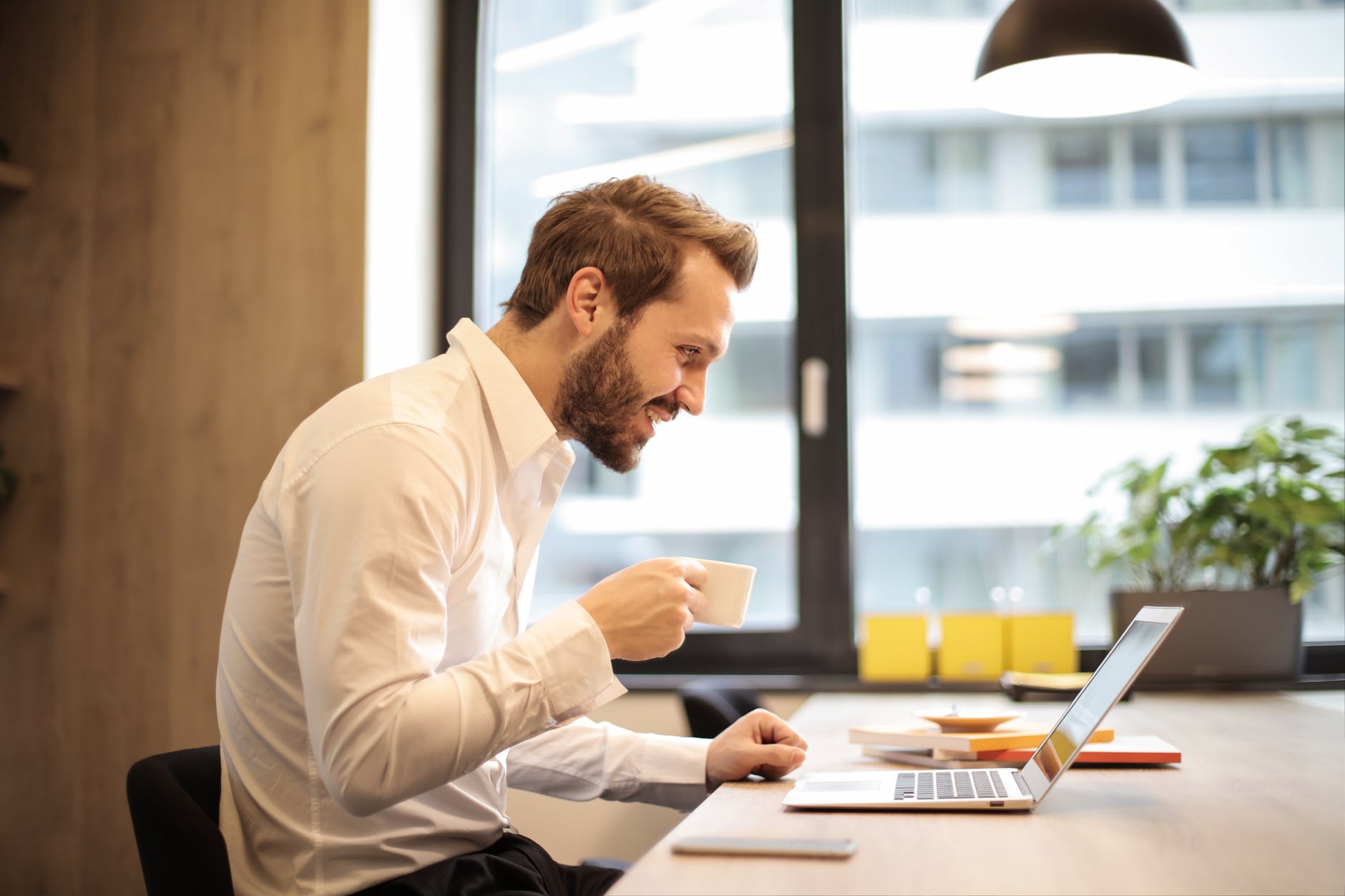 Sometimes, diligence isn't a problem. Some people can commit to their workplaces all day and all night. Yet, the moment they return to their homes, they don't feel that the work they are doing makes sense. See, God has a purpose for everything (Ecclesiastes 3:1) – even working has its purpose. However, when God isn't the center of our work, it is hard to find purpose within it. Here are some Bible verses about work that explain how a person's thriving manner correlates to how he or she dedicates their lives to God.
Work and Service
Romans 12:11 "Do not be slothful in zeal, be fervent in spirit, serve the Lord."
Psalm 90:17 "Let the favor of the Lord our God be upon us, and establish the work of our hands upon us; yes, establish the work of our hands!".
Isaiah 41:13 "For I, the Lord your God, hold your right hand; it is I who say to you, "Fear not, I am the one who helps you".
Life is a cycle of working and being rewarded. You study hard to pass, you work hard to get paid. But, isn't there a deeper meaning between working and being blessed? This is what the following Bible verses about work are trying to speak. Our work should still be inclined with our service to God. Working alone and serving God are two different things; In working alone, you entrust your hard work to yourself. Therefore, at times of failure, you feel low and inferior. However, if we choose to incline our work with our service to God, even at times when we fail, we understand that we never do because He is there. Working is hard. But, working without serving God is just unbearable.
The Beauty of Working for God
Colossians 3:23 "Whatever you do, work heartily, as for the Lord and not for men".
Matthew 5:16 "In the same way, let your light shine before others, so that they may see your good works and give glory to your Father who is in heaven".
Proverbs 16:3 "Commit your work to the Lord, and your plans will be established".
For instance, if a person were to work for a company that makes him feel unwanted, underappreciated, and overworked, would that person work happily? Would he still find meaning and beauty behind his profession? No. This is what happens when we work for ourselves. We rely on our esteem that fluctuates, our abilities that get tired, and our willpower that's limited. However, if we serve God, it's like working for a company that nourishes, appreciates, and teaches its employees. Plus, we all know that with God, we are eternally insured. And get this, we are all hired and more than qualified in the eyes of the Lord.
Bible Verses About Work And Optimism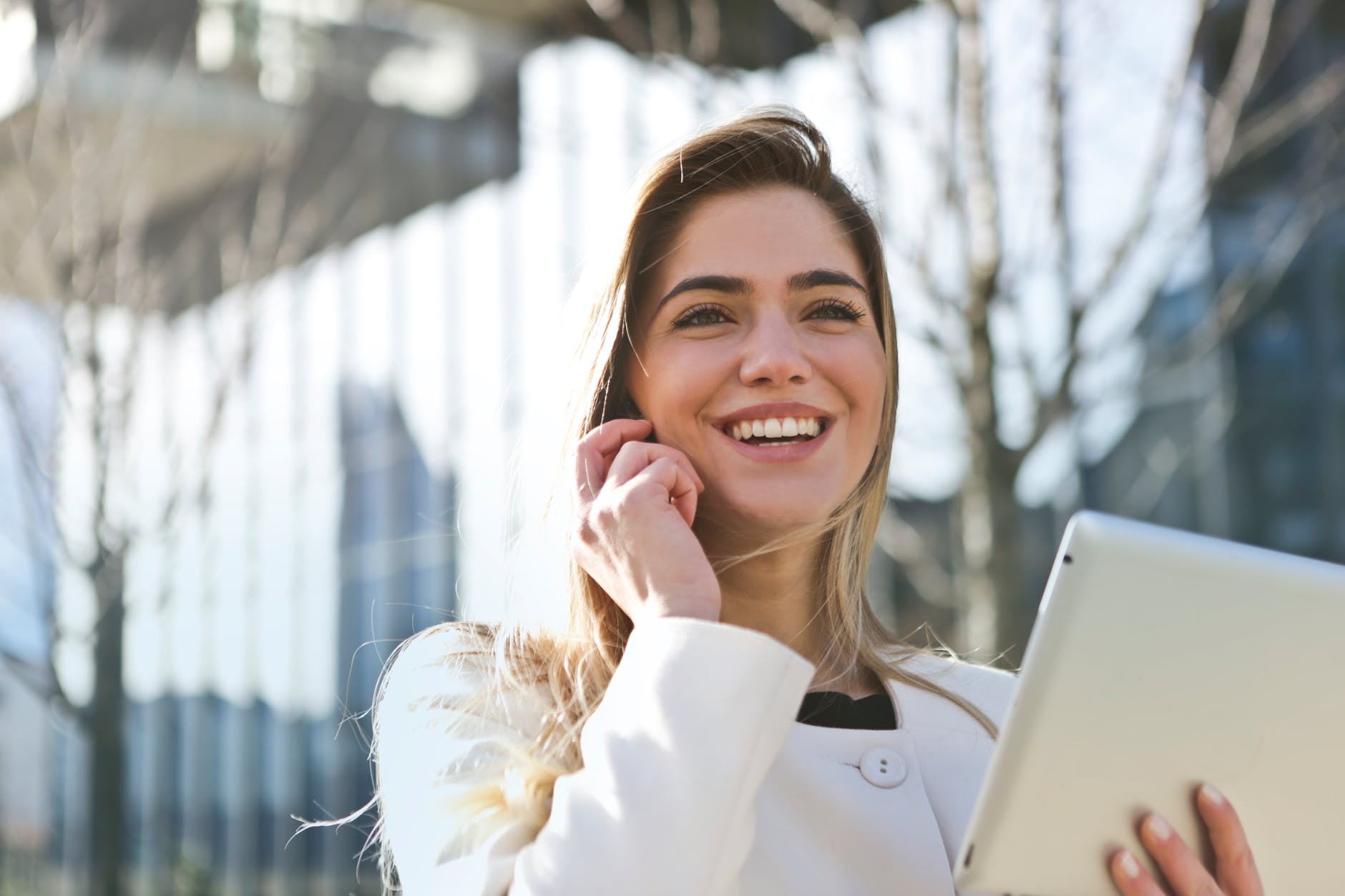 There are just some people who are "more" optimistic when it comes to their work schedule, right? These are the same type of people who smiles even after a big failing mark or still works all night despite being rejected company after company. Is optimism limited only to some people? Why are there people who just look and sound like they're never tired of working all day? Actually, luck has nothing to do with it. If you'd like to work with a strong foundation of optimism that doesn't even blink when attacked, here's what the Bible is trying to tell us.
Trust
Jeremiah 31:16-17 "Thus says the Lord: "Keep your voice from weeping, and your eyes from tears, for there is a reward for your work, declares the Lord, and they shall come back from the land of the enemy. There is hope for your future, declares the Lord, and your children shall come back to their own country".
Psalm 37:5 "Commit your way to the Lord; trust in him, and he will act".
While we are sleeping, God is working and while we are working, God is still working. To have an energy source that never runs out, we need to trust God completely. We cannot be optimistic and bright when all we do is doubt where God is taking us in our lives. In whatever spot we are in right now, may it be good or bad, God has a plan for our lives. We have to keep working because whatever we are facing right now, is the key to the future God has for us. It takes trust to be optimistic and we need the determination to move forward.
God's Plan
Jeremiah 29:11 "For I know the plans I have for you, declares the Lord, plans for welfare and not for evil, to give you a future and a hope".
Galatians 6:9 "And let us not grow weary of doing good, for in due season we will reap, if we do not give up".
Luke 1:37 "For nothing will be impossible with God".
Philippians 4:13 "I can do all things through him who strengthens me".
Our work has a purpose as all things do in life. During nights when we sleep less, days when we work more, it doesn't exist for no reason. God wants us to flourish and live fully. This is done by working. For example, if a person was planned by God to become a writer in the future, would this child know their potential as a writer without studying? Would she reach her dreams of working as a writer if she never tried working in the first place? No matter where we are and what we are doing, God has a plan for our future and working is just one of the many elements we need in order to see, feel, and accomplish it.
Bible Verses About Work And Life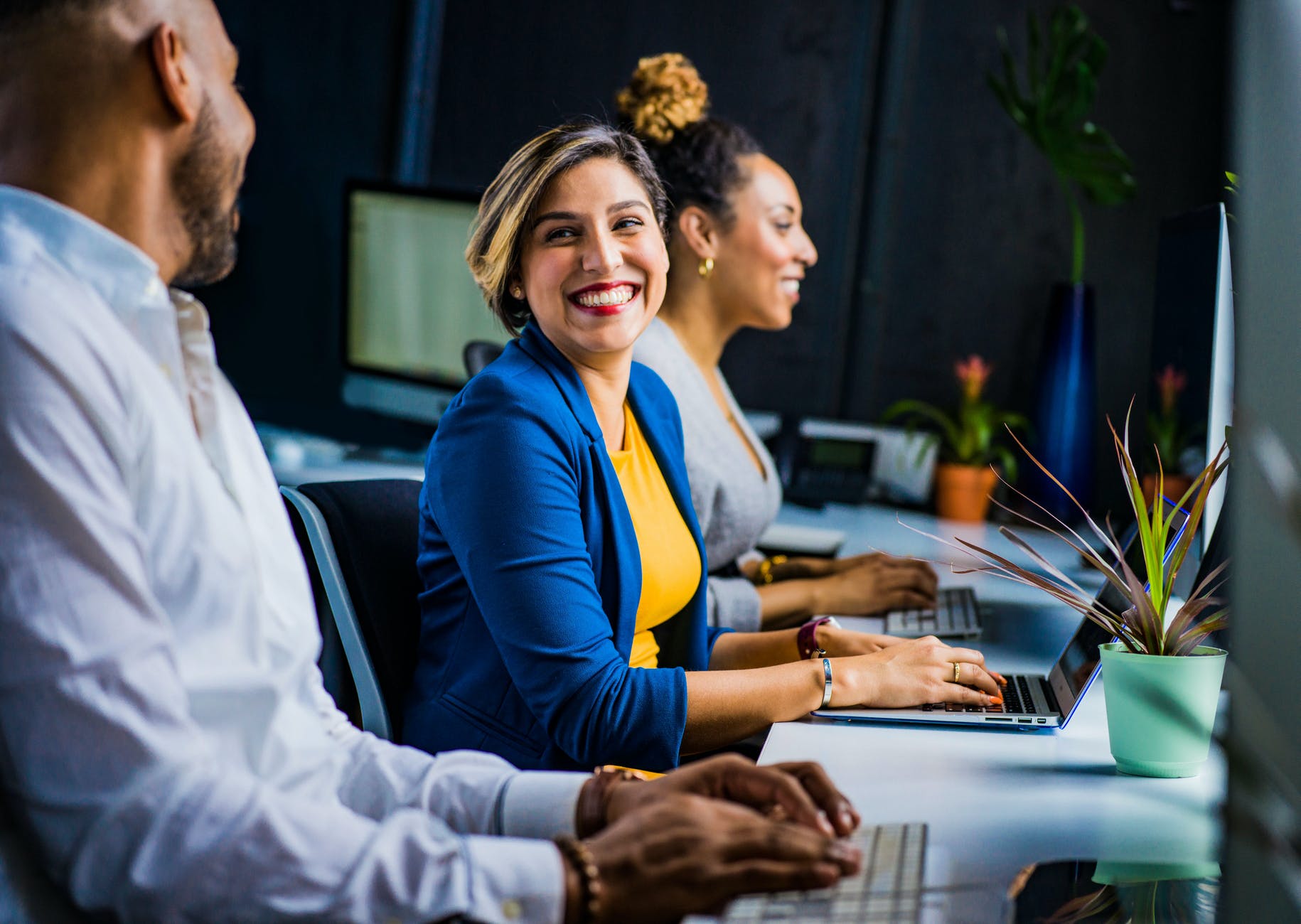 While there are many Bible verses about work that touches diligence and determination, working itself actually roots to many beautiful lessons about life. As we work every day, we should expect that in good or bad news we experience because of it, God has His reason and roles for placing that in our lives.
Working Is A Lesson
Ephesians 4:28 "Let the thief no longer steal, but rather let him labor, doing honest work with his own hands, so that he may have something to share with anyone in need".
Acts 20:35 "In all things, I have shown you that by working hard in this way we must help the weak and remember the words of the Lord Jesus, how he himself said, 'It is more blessed to give than to receive".
Psalm 128:2 "You shall eat the fruit of the labor of your hands; you shall be blessed, and it shall be well with you".
Of course, working teaches us so many virtues like patience, kindness, and obedience. But, the emphasis of these Bible verses about work is how we are being taught of how to stand on our own feet as we venture forward in life. We have to live without completely depending on other people and this is why working exists. Truthfully, life looks and feels so different when we know that what we are eating and drinking are blessings of God as fruits of our hard work. The second lesson is generosity. Whenever we succeed in our various fields, working reveals the generous and the selfish. As what the Bible has always encouraged us to do, whenever God blesses us in our works, it is just right to become a blessing through His blessing.
Working Is A Mission
Colossians 3:24 "Knowing that from the Lord you will receive the inheritance as your reward. You are serving the Lord Christ".
1 Corinthians 10:31 "So, whether you eat or drink, or whatever you do, do all to the glory of God".
1 Thessalonians 4:11-12 "And to aspire to live quietly, and to mind your own affairs, and to work with your hands, as we instructed you, so that you may walk properly before outsiders and be dependent on no one".
2 Thessalonians 3:10 "For even when we were with you, we would give you this command: If anyone is not willing to work, let him not eat".
2 Timothy 4:7 "I have fought the good fight, I have finished the race, I have kept the faith".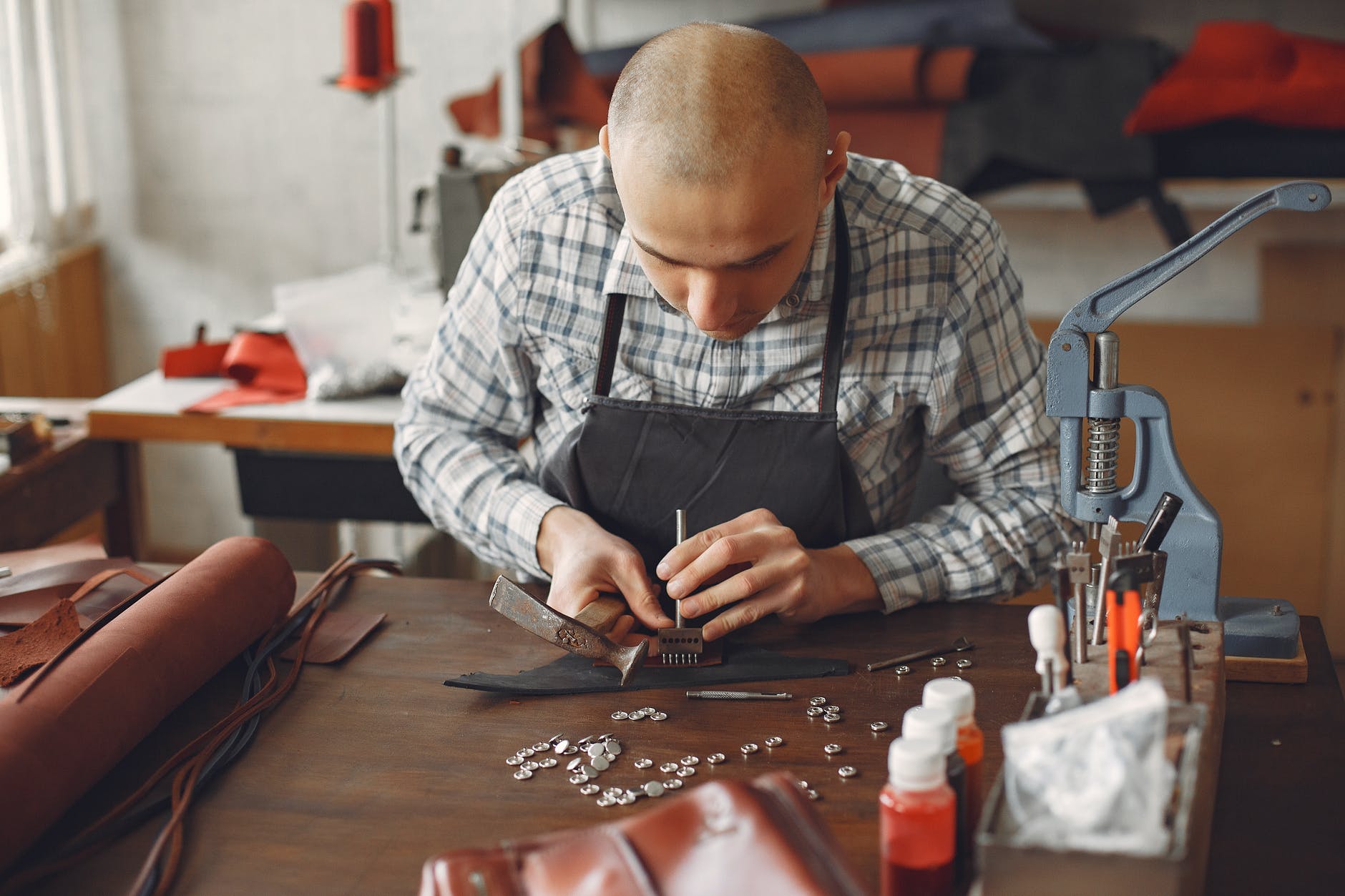 Working teaches us a mission to live righteously and faithfully. Whenever we work, our hearts tell us just who we are working for and what we are doing with the abilities God has blessed us. In return, we need to set out perspectives in seeing work as an opportunity to serve God while helping others. Working in an office or a desk isn't a pointless line. It leads to many beautiful twists that can change our lives and the people around us. As for what our mission tells us, that's for God to say and for us to discover through work.
These Bible verses about work show us that the life God blessed us with is beautiful. Working isn't an exhausting cycle of trying. It's a daily opportunity to discover our greatness, to help or inspire people with our lines of work, and above all, to serve God in our very own workplaces. Working is just as beautiful and fulfilling as life itself as long as we see it in the right light.